Thu Jul 13, 2017, 09:52 PM
McCamy Taylor (19,223 posts)
"Criming While White", the Trump Family Motto
Qatar won't give you the $500,000,000 you need? No problem, have your father-in-law the Don apply the thumb screws--in the form of official, U.S. diplomatic sanctions. That's how you "Crime While White" if you are Jared Kushner.
You have a client who is guilty of money laundering, racketeering and a host of other crimes? No problem. Don Junior can arrange to "whack" the federal prosecutor in the case and get your client a hand-slap. All you have to do is grease his palm with stolen goods. That's how you "Crime While White" if you are Donald Trump Jr.
Chinese regulators sniffing around the sweat shop that manufactures your designer clothes? No problem. People who stick their noses into Trump Crime Family business loses their noses---and then go missing. That's how you "Crime While White" if you are Ivanka Trump.
The FBI getting too close to uncovering the secrets of your criminal organization? The Don can whack an FBI agent, too. He can even whack the head of the FBI and get Congress to approve his hand picked goon. That's how the successful crime lord "Crimes While White."
Get caught with your hand in the cookie jar? Did you take bribes from Russians without realizing that your phone was bugged because the NSA is authorized to bug all foreigners? No problem, you can blame the crime on the Black President that came before you. Any self respecting white criminal will seize an opportunity to "Crime While White." It's the Black man's fault for not standing in your way.
"Criming While White" is the aspiration of a large number of whites who look back fondly at the day when they could do this:
And this: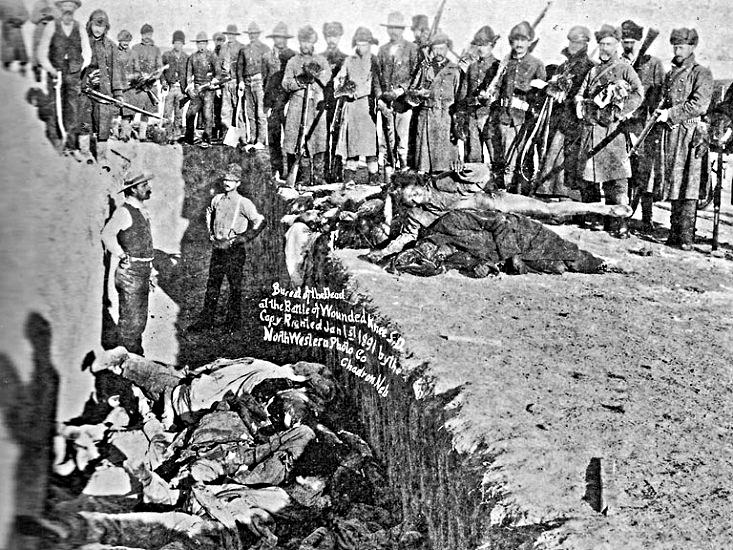 And this:
And this:
These are the people who think it unfair that they can not use the N-word and slap their wife when she gives them "lip" and impregnate their own daughters. These are the people who think that if a Black man has a business which competes with the business of a white man, the white man has a right to lynch the Black man.
https://www.cincinnati.com/story/news/nation-now/2017/03/10/memphis-lynching-peoples-grocery-125-years/99004756/
These people now feel emboldened. If the Trump Crime Family can openly "Crime While White", then so can they. Very soon, they expect to rule their own little fiefdoms. The Don has all but promised them their own Trump Crime Family Franchise. All they have to do is kiss the ring and change the subject to Obama's Blackness and Hillary's witchiness, and soon, very soon, they will be sitting pretty in a big mound of (minority) bones.
Wake up America and smell the stench coming from Washington, DC. It isn't the swamp. It's the dead bodies and the corruption and the greed and the arrogance and the utter disregard for the rule of law when it comes to tearing down anything that stands in between the Trump Family and money.
2 replies, 1784 views
Replies to this discussion thread
| | | | |
| --- | --- | --- | --- |
| 2 replies | Author | Time | Post |
| "Criming While White", the Trump Family Motto (Original post) | McCamy Taylor | Jul 2017 | OP |
| | BigmanPigman | Jul 2017 | #1 |
| | brush | Jul 2017 | #2 |
---
Response to McCamy Taylor (Original post)
Thu Jul 13, 2017, 10:22 PM
BigmanPigman (40,429 posts)
1. Racism and misogyny...everyone is NOT created equal in the USA!
I am thoroughly disgusted with the majority of this country.
---
Response to BigmanPigman (Reply #1)
Fri Jul 14, 2017, 02:08 AM
brush (33,324 posts)
2. They're created equal, just not treated equal.