Wed May 10, 2017, 01:00 PM
Initech (87,364 posts)
Top 10 Conservative Idiots #2-23: Aint No Party Like A GOP Party Edition
Top 10 Conservative Idiots #2-23: Aint No Party Like A GOP Party Edition
Welcome back to the Top 10 Conservative Idiots! For the intro this week, we got to talk about the Eagles. The band of course.
Thanks, Dude. We love the Eagles here. I've seen them in concert and they were amazing. So you know that the Eagles sued Hotel California, right? No it's not that Hotel California. There's a hotel in Baja California, that apparently was using the name of the Eagles song and their music without their permission. You'd think Don Henley would love the idea of the fact that there's an actual hotel called "Hotel California" right? WRONG!!!! Apparently they don't and they are suing. And you know my favorite part of this whole thing? So the actual inspiration for the song was the real life Beverly Hills Hotel in Beverly Hills, California (my state!!!). So the Eagles are suing to prevent association from the hotel and the band. But you'd think this would be a natural marketing gimmick for both the band and the hotel. But nope. Now here's the kicker – the actual hotel was opened in 1950. Don Henley on the other hand – was born in 1947 – he was 3 when that hotel opened! Yeah think about it! Doesn't that blow your mind? Yeah that just happened ! OK enough of the intro this week. We got a lot of idiocy to cover. That's enough of the intro. But first. John Oliver is back and he's uniting the time wasters and trolls of the internet to help sign the FCC's petition on Net Neutrality:
The top 2 slots in this week's edition are easily going to the House Republicans (1,2). They are cheering over the fact that they just denied 24 million Americans healthcare. Not only are they cheering about it, they're quite literally popping the champagne as if they won the world series. In the third slot is of course President Trump. And we're going to have some fun with this one, and we get to introduce to you our fun new character – Trumpy The Fake News Parrot! So you know the Trump – Flynn hearings are ongoing. And it's a shit show. And of course Trump is playing the Fake News card. Taking the 4th slot, is of course President Donald Trump. And this time we're going to talk about something we haven't discussed in much detail – his stance in the war on drugs. Attorney General Forrest Gump wants to bring back the War on Drugs and escalate it, but without Drug Control offices, he may be SOL. And in the fifth slot, we're going to debut a new feature, and I hope it goes well. This one is called "Fundies Say The Darndest Things!". And there's a lot of batshit stuff that fundies have been saying in the wake of AHCA, Oh and by "darndest", I mean "evil, crazy bullshit". At number 6 is Republicans Vs. Talk Shows. So republicans attacked Jimmy Kimmel for speaking out about how we need a better health care system, while they also attacked Stephen Colbert for his controversial joke last week, and we talked about that in the intro. In the 7th slot is the Trump brothers – Uday and Qusay, because Eric Trump recently admitted that the Trump organization may or may not have taken money from Russia. This is not the thing to say when you're under investigation regarding your dealings with, I don't know, Russia!!! Taking the number 8 slot, the biggest loser this week is none other than Marine LaPen and we're going to talk about her defeat and what this means for the white nationalist movement – which may or may not be coming to a country near you! In the number 9 (NEIN!!!!) slot – we have to talk about music once again, but the number 9 (NEIN!!!) slot is going to the ruling party in New Zealand. Because in case you haven't heard, New Zealand is being sued by rapper Eminem after it was found that New Zealand was using a janky version of "Lose Yourself" in campaign ads. It's the Vanilla Ice defense all over again! And we might try our hand at some freestyling. Or maybe not. In the 10th slot this week – the penultimate round of our Stupidest State Contest! Now, don't be sad – it's been a long time coming and I cant wait to reward the winner with the "head up ass" trophy! For this edition we're going to do a deep dive on Doomsday Prepping when Montana takes on Tennessee for the Flyover League crown. And finally this week, we've got some great new music for you – this time from a Los Angeles based band who I like to call "Cold War Kids". Yay! The kids love Cold War Kids. They have a great new album out and they will be stopping by to play something from it. Enjoy! And as always don't forget the
key
!
[font size="8"]Trumpcare Pt.1: The Apocalypse Begins[/font]
Well, I tell you there aint no party like a rich white man's party because a rich white man's party don't stop! Oh wait – it exactly stops at 11:00 PM. With no after party. And probably no booze either. Killjoys. You know – remember when the GOP had all those insane hearings and kept going on about how "death panels were going to kill your grandma"? Well they're coming to kill your grandma all right, but it's not Obama's death panels. Nope, the sadistic assholes in the GOP House are the ones who are going to pull the plug. And if you're not already angry as shit about this, well, you should be!
Yeah BOOOOOOOOOOOOOOOOOOOOOOOOOOOOOOOOOOOOO!!!!!! So what changes are made to this bill? In fact the whole thing is certifiably insane. And when you get down to it, it's really just a giant "fuck you" to liberals and to the Obama administration. And now that they got their guy in SCOTUS, this shit will become reality. Yeah, think about that. But if that doesn't piss you off, then maybe this will? The GOP celebrated like they won the fucking World Series:
And you can call this picture what you want. I call this picture "Meet The Fuckers":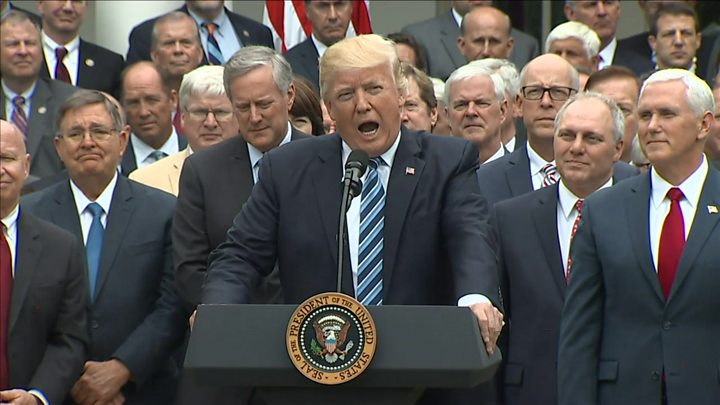 By the way, what would it look like if they all had the exact same face? Let's take a look!
I mean… would anyone notice? Really? Anyone at all? And I think that picture deserves a far more fitting background:
But while Rome burns and Caesar celebrates, the celebration aint over just yet. It's got a long, uphill battle to become an actual law signed of course – by guess who? Donald "Fake News" Trump.
But we're still not done! In case you need all the horrifying details of what Trump's insane new health laws ensue, here's a handy guide for you.
[font size="8"]Trumpcare Pt 2: Electric Boogaloo Die Harder[/font]
Come on everybody lets get a chant going! "There aint no party like a GOP party because a GOP party don't stop! There aint no party like a GOP party because a GOP party don't stop! There aint no party like a GOP party because a GOP party don't stop!". Well it actually probably does stop after Steve Bannon drinks two handles of Jack Daniels and gets caught knocking over neighborhood lawn ornaments and mistaking a mailbox for a urinal. I'm just saying it happens! But were you invited to their crazy party and celebration? I know I wasn't!
Hey even Caligula and Caesar partied heartily while Rome burned. But there's more to this insane celebration of evil and greed that may be more than was led on.
I'd imagine the GOP parties like this:
But cases of Bud Light? Really? That's their go-to beer? Although if you look at the great list of performers that they had at Trump's inauguration – 3 Doors Down, Toby Keith and Lee Greenwood, their taste in music and their taste in beer are both quite similar – they have none!!! Taste and the GOP are two words that do not belong in the same sentence. I mean just look at their taste in interior decorating: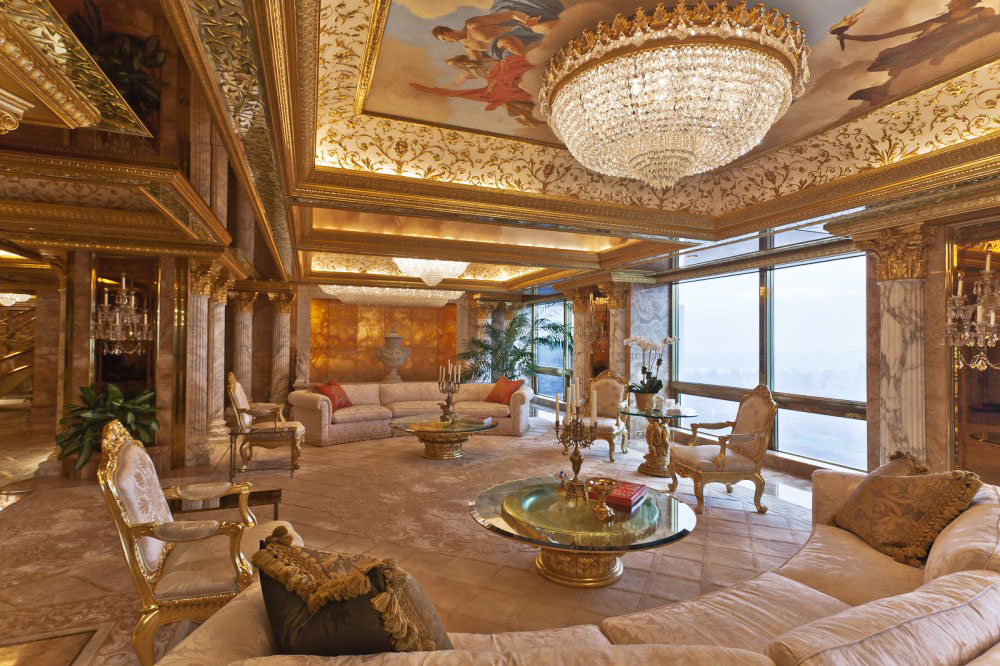 Is that a high rise NYC penthouse or a discount Sistine Chapel? And their taste in food:
Perfect metaphor for Trump – giant cake, tiny scoop of ice cream! "The best, OK?" And their taste in travel: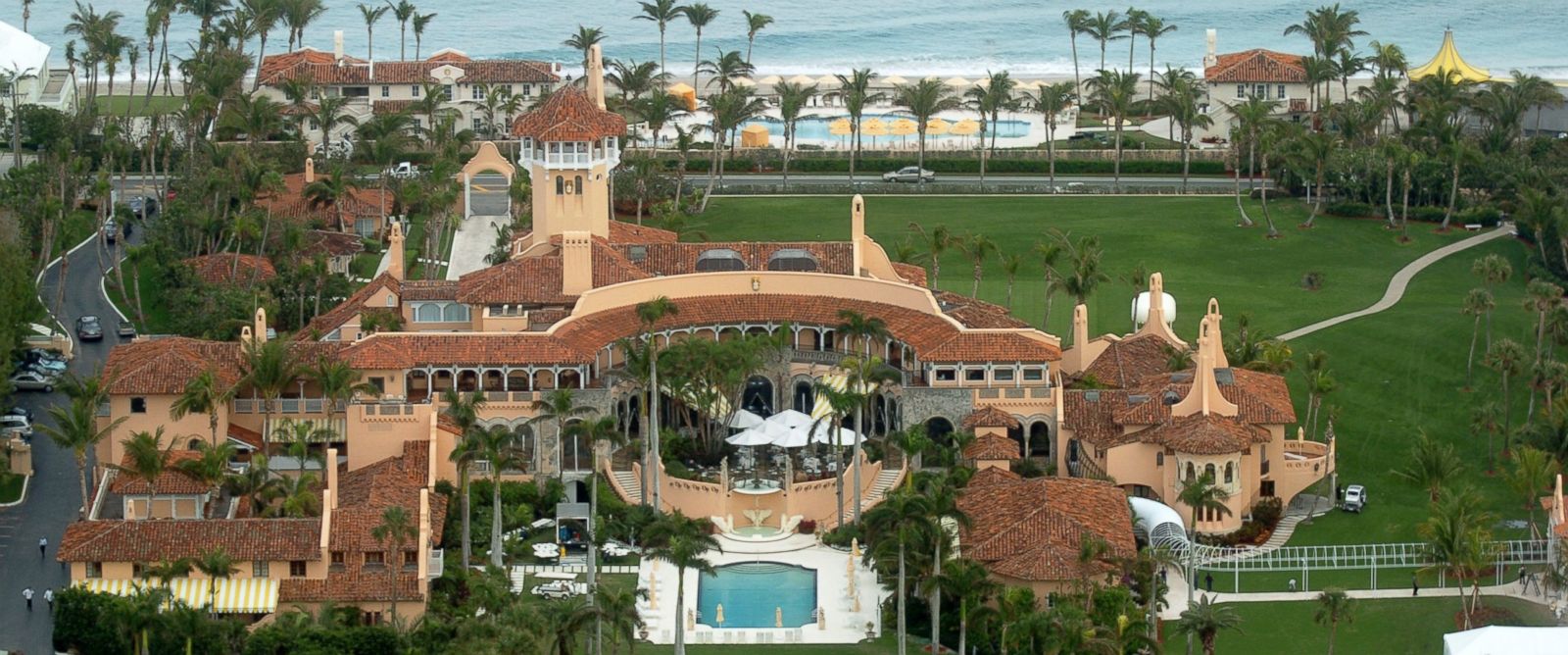 So why am I surprised that they have no taste in music or beer? But what really happened after their supposed "win"?
So they celebrated before they really should have celebrated. The bill still has a long way to go before it passes Trump's desk. But even the GOP reps are quick to point out that the GOP shouldn't be partying so soon:
Although speaking of accomplished douches, next the bill heads to the Senate, and would you be surprised in the least to learn that it's one big sausage party? I'm shocked, shocked I tell you!
[font size="8"]Donald Trump[/font]
Before we get into this week's entry, we have to talk about some late breaking news! You know Comey was fired, and we wont be able to get into that in the kind of detail you'd expect from the Top 10 until next week, but we do have to talk about this:
So if you're keeping score at home – Donald Trump just fired James Comey. And the guy who gets to look for his replacement has been accused of lying under oath. Seems legitimate. Now back to the original entry! The GOP loves to rub salt in the wound don't they? They're like the sports commentator who when your team loses very badly in a post season game, they're the ones going "Well you should have tried harder and you wouldn't have lost!". I mean really? You have to go there? Well it's bad enough that Donald Trump fired Sally Yates because, reasons. Well, now Mrs. Yates is hopping mad. And Trump himself is terrified! Oh yes, he is terrified, folks! So much that he tweeted this, we presume while on the toilet at 3:00 AM after he ate too many Trump branded cheeseburgers and chocolate cake:
Link to tweet
Does he… even know what happens when you testify under oath? I don't know a lot about how our legal system works, but doesn't what happens when you testify under oath have serious consequences? Like things that I don't know, could land you in federal prison? And isn't this threatening a witness?
Now here's where we get to introduce our new character Trumpy The Fake News Parrot. Say hi to the audience, Trumpy!
So now Trumpy the Fake News Parrot was created because Trump loves to decry any news outlet that doesn't kiss his ass 100% as "fake news". But seriously, we could have a whole series of these characters. There's Kellyanne, the PR Lhasa Apso. There's Pencey, the sly VP fox. There's Jared, the foreign relations chameleon. There's Bannon the Sloth. I could literally do these all day! But I'm getting off topic here What else does he say?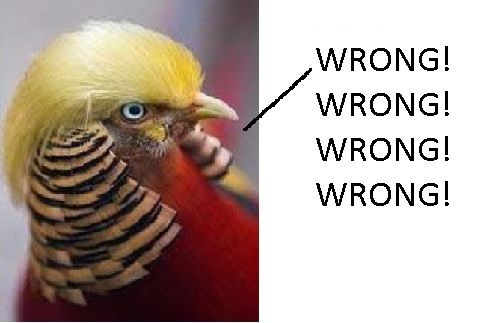 Thanks Trumpy! Does Trumpy want a cracker? Huh? Does Trumpy want a cracker? Maybe his companion Spicey The Truth Telling Bear will help ease the tension: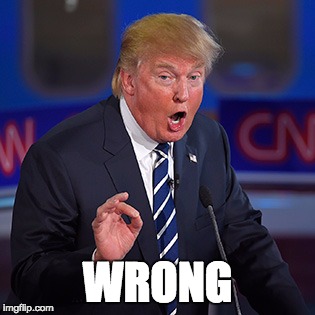 Wait, let's contemplate this for a minute. Sean Spicer wants Sally Yates to tell the truth. Sean Spicer wants Sally Yates to tell the truth. Sean Spicer wants Sally Yates to tell the truth. No matter how many times I say it, it still sounds weird. This whole thing is a shit show. Oh and just like a parrot would do, guess who's getting the blame for hiring Flynn? Yup! You guessed it!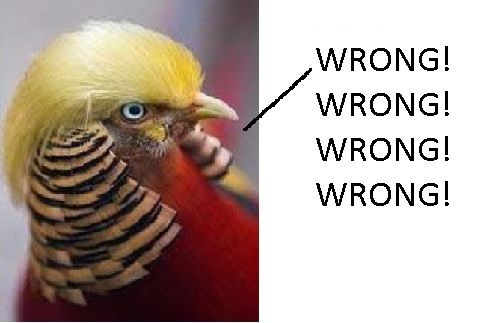 Except, like most things Trump does, it's not fucking true: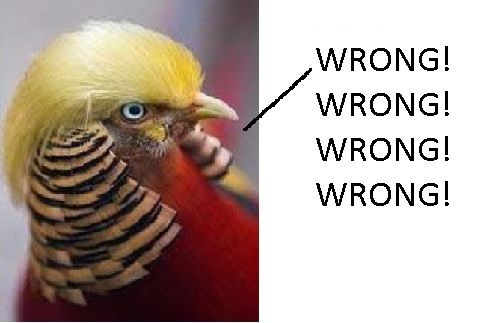 Thanks Trumpy!
[font size="8"]Donald Trump[/font]
So you know before we get into this next entry, we have to go back to talking about AHCA for just one more minute. It's certifiably batshit insane the more you do a deep dive into it. We have to talk about what kind of drugs the Trump administration might be on. I mean it's no secret that Attorney General Casper The Friendly Ghost is planning to stomp out marijuana farms in his quest to ignite The War On Drugs II: Electric Boogaloo Die Harder. But the Trump administration is doing its' best to pull a Jedi Mind Trick on you in regards to marijuana.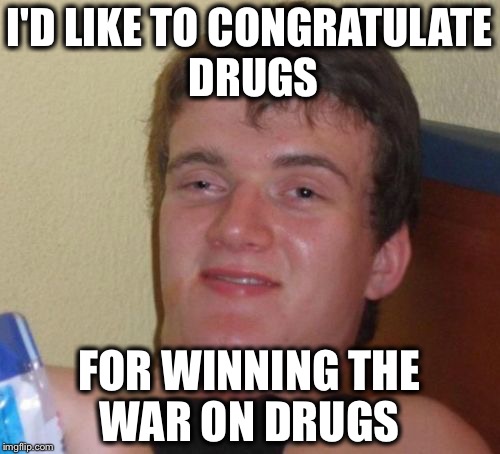 I like that one! But now let's juxtapose that with some fact checking. You know – as Donald Trump calls it "fake news!". Where's Trumpy at?
Thanks Trumpy! Now Trump must be talking out of his ass or Attorney General Beauregard is telling him what to think.
So what kind of drugs could the Trump administration be on? They've got to be smoking crack. I mean there's no strain of marijuana out there that could make someone think the kind of thoughts about marijuana that the Trump administration must be thinking. But there's more:
http://images.memes.com/meme/920139
So Trump's plan to keep drugs out of America is to build a wall around the Mexican border, and to make Mexico pay for it. That's like getting in a bar fight, and the guy who beats the shit out of you makes you pay his tab. And what good is a wall going to do? Sea and air travel still exist. And how do you expect to stop the influx of legal painkillers coming from Merck, GSK and Bayer out of the hands of addicts? A dome would be more effective than a wall.
Got to love it. But the only thing the wall will really do is symbolize the terrible choice we made in 2016. Yes, thank you! But would you be surprised in the least to learn that Trump is cutting funding for the Drug Control Office?
[font size="8"]Fundies Say The Darndest Things[/font]
Ladies and gentlemen it's time for "Fundies Say The Darndest Things"!!!!! Yay!!!! Now here's how this is going to work. This week, the fundamentalists turned out in droves to say some completely fucking insane, evil, horrible, hateful things. And when you think one can't get worse, along comes another. I'll give you this one from Mike Huckabee to start with – So this week, Twitter's worst comedian strikes again. And this one is indescribable. Mike Huckabee put out a tweet that is so jaw dropping, stunningly idiotic that both sides of your brain just shut down and go "LET'S FIGURE IT OUT!!!!!!"
Link to tweet
I just…. How… why… who… what… where… Does he even know how you celebrate Cinco De Mayo? You don't celebrate it by drinking an entire bottle of hot sauce unless you want to tear a hole in your stomach lining and spend the night in urgent care. If that's the way Mike Huckabee wants to celebrate Cinco De Mayo, that's his choosing. And Speedy Gonzales? Is there any character more racist than that, or have no Latino-themed cartoon characters been created since 1956? But no! You celebrate by drinking tequila! And I'm not talking about your hipster Patron or your frat boy Jose Cuervo. Or whatever the fuck this thing is: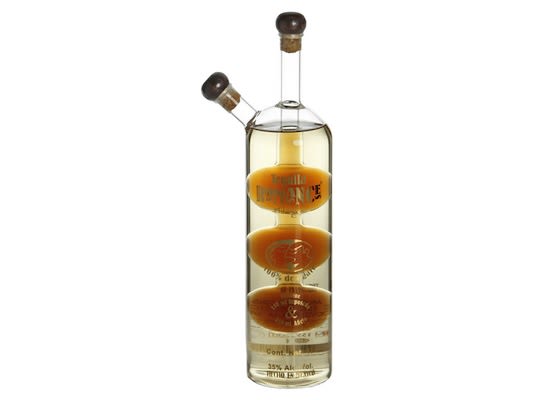 But no, you need real tequila. And a real understanding of what this holiday is about. And I can guarantee that it doesn't involve Trump brand taco bowls. And if he's trying to be funny, that's what we call a swing and a miss. But now we get into even crazier territory – take a look at what Rick Wiles said last week:
Now I don't speak stupid, but even this has to be one of the most fucking insane things I've ever seen them say. I mean… Bill Clinton is a cannibal? Or is he an actual cannibal like Shia LeBeouf?
That never gets old. Next up in Fundies Say The Darndest Things, we have Theodore Shoebat, who we have discussed on this show a great many times.
Yeah because genocide is so hilarious isn't it! I mean do these people believe the things they say? Or are they like that Lamar Bell guy from UCLA and they just say stupid shit like they want a billion dollars because it brings them money? But genocide? Really? You're going there? We're going to talk about what's going on in Chechnya later, but it's horrifying. And if you think it's funny it isn't. Now just remember – the fundamentalists want to end the Johnson Amendment. And if you think we're kidding about this: Donald Trump reiterated this point last week:
And in case you're wondering what makes Fundies Say The Darndest Things, could it possibly be brain damage?
Or could it be Trump's "spiritual advisor" – someone who has a "church" where the members funnel insane amounts of money to her in exchange for… absolutely nothing?
[font size="8"]Republicans Vs Talk Shows[/font]
So the GOP is apparently going after talk shows now. Because there's apparently no other battles to be fought. Yes that is the world in which we live. Trump supporters are the angriest group of people on the planet and they cant stand it when someone doesn't kiss Trumpenfuror's ass 100%. Gee I wonder what would happen if they were to find out about this show? But that's beside the point. You know last week, one of my favorite talk show hosts – Jimmy Kimmel – had this to say about Trumpcare in the wake of his son being born with a birth defect:
But if you listened to the talk shows or anyone who has a conservative opinion…
Yeah BOOOOOOOOOOOOOOOOOOOOOOOOOOOO!!!!!!!!! That is a pretty fucking new low, and this is the party that elected Donald Trump as their president. And you know the old saying – when you're already in a hole, stop digging:
Wait, so let me extrapolate what Mr. Brooks is saying – so people who "live good lives" will have a better quality of life? What if you're born in a shit hole? Like most rural, extreme far right fundamentalist places in Alabama, for instance? And so that means no more late night booze and hooker binges? Come on, how's a single guy supposed to spend his Saturday nights? Oh and by the way here's how Jimmy Kimmel responded:
Now let's juxtapose that with another one of my favorite talk shows – Late Night With Stephen Colbert. You know last week during the intro we talked about Colbert's controversial monologue about his joke with Donald Trump and Vladimir Putin. And in case you forgot about that, let's roll the tape on that one!
Well, now here's how the republicans have responded. I mean come on, let us have something. You guys have a monopoly on the media and the government. But take away my Colbert, and heads are going to roll!
Yeah BOOOOOOOOOOOOOOOOOOOOOOOOOOOOO!!!! Oh by the way, here's how Stephen Colbert responded. I love this man:
&t=164s
By the way it's funny how the Trump crowd – the people who pride themselves on their anti-political correctness agenda – suddenly care about homophobia! I mean really! Do you actually care about homophobia or are you just doing it to piss us off?
[font size="8"]Eric Trump[/font]
Eric Trump. I think even Beavis and Butthead would be embarrassed by Eric Trump and Donald Trump Jr. And this one falls under the category of "When you're in a hole, stop digging". Unfortunately we wont get to cover the Sally Yates hearings as they're ongoing, we'll get to that this week. But the Trump sons are even dumber than you might imagine. So here's what Beavis, er, Uday, er, Eric Trump said this week in regards to his father's business dealings:
Wow, that one got the Jumbotron facepalm! That's epic! But why would you say that to a golf reporter? I mean come on, your father is under multiple investigations for possible Russian involvement in the 2016 elections that gave us his ass. And of course – Eric Trump responded in the most Trump way possible – yup, you guessed it!
Thanks Trumpy! But folks – Eric Trump isn't a fighter! He's a uniter! With as divided as America is now – is this really the guy we want uniting us? I mean really?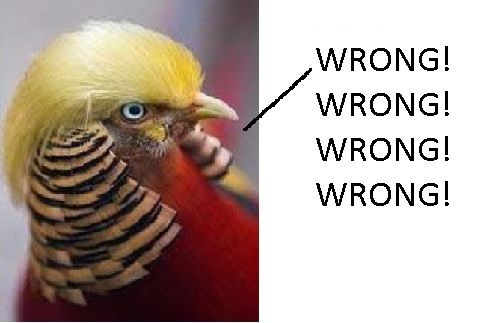 [font size="8"]Marine LaPen[/font]
For this entry, we're going to take a dip in the international Conservative Idiots file and head to France. Viva La France!!!!!!!!!!!!!!!!!!! Whew!!!! Whew!!!! Thank you. So over the weekend the French held their elections between the liberal candidate Emmanuel Macron, and the Trump / Putin / 4chan candidate Marine LaPen. Who united French nationalism and emboldened France's white supremacists and neo-Nazis the way Trump did in the United States. Only difference between the two is – LaPen *KNOWS* she is emboldening white supremacists. But here's why she lost: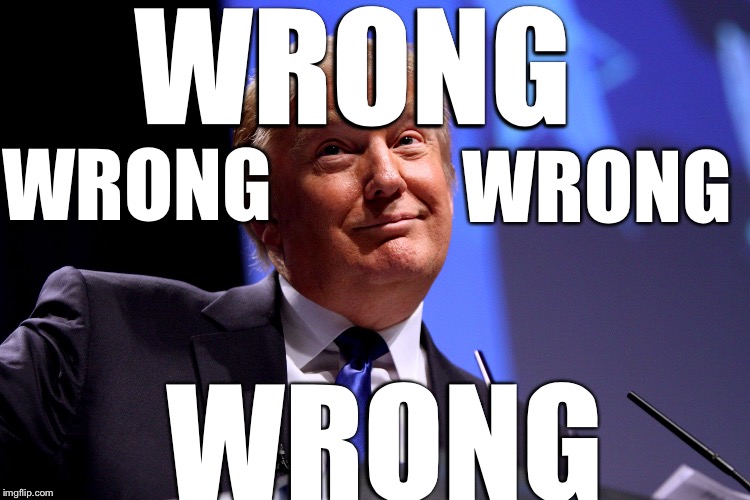 Wow, that sounds strangely like the United States doesn't it? I mean no one does voter abstention quite like the American GOP. Surely that can't be the only coincidence can it?
Holy shit! Disenfranchisement with "political elites"? That doesn't sound anything at all like our elections does it? What's behind door #3?
How much does this sound like the US elections? So lets' recap – you have voter abstention, which sounds a lot like the GOP. You have disenfranchisement with "political elites". Which again sounds a lot like the republicans after the 2016 election. You also have the rise of an lunatic fringe novelty party that was once considered ideally insane. Which sounds a lot like the Breitbart / Infowars arm of the republican party. Now what's behind door number 4?
[font size="8"]Eminem Vs. New Zealand[/font]
We need some music here, can we get some music?
God damn it!
No!!!! I mean we need the right music for this entry! Come on!
Yeah that's more like it!! So this entry is about Eminem. Anyone remember the Vanilla Ice defense back in the 90s? It was when the surviving members of the legendary band Queen sued Vanilla Ice for using samples of their song "Under Pressure". Well the suit ruled in favor of Vanilla Ice based on a few chords in the song and it's been the butt of jokes in the music industry ever since. Well, in this day and age when anyone can put out an album without going the traditional routes, how do you stay original? Well, this is not one of those times. And it's the Vanilla Ice defense all over again.
Now if you think we're joking about this – this is real. This shit happened. Let's take a look at the video:
And there's more to this. This really is the Vanilla Ice defense circa 2017.
But the interesting thing is this case began 3 years ago and is just now festering. But the court footage that was obtained was certifiably insane. Let's roll tape first and then discuss.
By the way, I love that John Oliver had a field day this week on this whole trial:
[font size="8"]Stupidest State Contest Round 14: Flyover League Championship[/font]
16 states will enter, and only one state will be crowned the new Top 10 Conservative Idiots Stupidest State! If you need a reminder of the conferences, there's the Batshit Conference, the Fiscal Irresponsibility Conference, the Gun Nut Conference, and the Family Values Conference. Folks , the Final Four has been set! This is it folks! This is the penultimate round of our long running Stupidest State Contest! Yes, penultimate means "next to last", don't you know? It's like the "Granite State" episode of Breaking Bad – you know the final one is coming, and you wont know what it will bring! And then for the finale, we're going to dive on a subject that all four states have in common that could be taken away from them as soon as next week – sanctuary cities! But let's do a recap! Last week, Texas easily knocked off Kansas to advance to the finals. But who will be their opponent? Will it be the gun nuts in Montana, or will it be the racists and misogynists in Tennessee? Now what do you get when you combine reckless gun laws with reckless religious laws? You get one of the craziest things possible – Doomsday Prepping! And we are going to do a deep dive on this subject and how it affects both states. Did you see that recent John Goodman Doomsday flick "10 Cloverfield Lane"? Yeah it's kind of like that. Alex Jones sells lots of shit aimed at the prepping faithful. The Prepping Faithful by the way, I saw them at the Troubadour last week, pretty awesome band! So who will challenge Texas for the crown? Will it be Montana or Tennessee? So let's get out our brackets, shall we?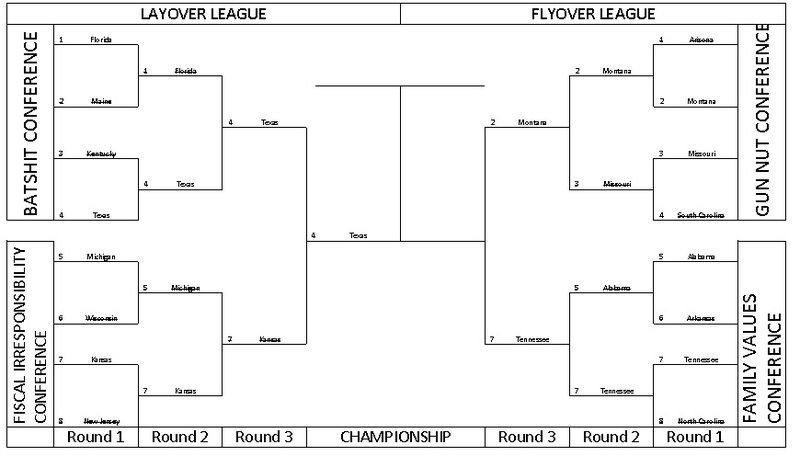 [font size="6"]Round 14: Flyover League Championship: Montana Vs. Tennessee[/font]
[font size="4"]Montana [/font]
Got to love Frank Zappa. So the state of Montana is home to some of the world's craziest Doomsday Preppers. Now you might be wondering, how did we draw this conclusion? Well, part of it stems from Montana's neighbors to the west - Idaho, who have been busy feeding the doomsday prepping frenzy, and frenzy is a word I hardly ever get to use. But what about doomsday prepping? Before we get into it, let's talk about what they were doing in Idaho. There's a colony being setup in far rural Idaho, called "The Citadel". Let's explain more:
Yes – be prepared. Because a bunch of armed, crazy lunatics living in the mountains with a truck load of guns practicing for combat that's never going to happen. Where have I heard that before? Anyone, does that ring a bell? OK. Now let's go back to Montana. So what do the nexus of batshit crazy gun laws and batshit crazy religious laws get you? Why they get you this.
http://beforeitsnews.com/contributor/upload/383214/images/z13
(24).png
I like that one! Plus the clarifier "These are not crazy people". Of course they are! You're preparing for the apocalypse by living as remotely as possible! How is that not "batshit fucking crazy"? Well, Montana is home to Yaak Valley, where the idea of doomsday prepping has just been taken to some very weird and unusual extremes:
So if you're keeping score at home – Montana is home to white supremacists, hermits, doomsday preppers, extreme outdoor survivalists, and drunken rednecks. Just the exact toxic pool of people who we're looking to draw from for this contest. But even Montana's most hardcore doomsday preppers – you know the kind of people like you see in the flick "10 Cloverfield Lane" – are doubting their own movement even in the day and age of Donald Trump and Kim Jong Un threatening nuclear war:
I'm guessing that by "something", they mean shit.
[font size="4"]Tennessee [/font]
Now let's explore the flip side of doomsday prepping – apocalyptic preaching. Which Tennessee has in droves. Now I define this as – did you see the movie Kingsman: The Secret Service? There's a scene where there's a fight in the church where Samuel L Jackson's character Richmond Valentine triggers the whole church to kill each other. And that scene has a sermon from a preacher who is very similar to the Westboro Baptist Church. So we should go through this in more detail. But you know – doomsday prepping isn't just a conservative only thing. Even the liberal preppers are getting in on it, and it's becoming a huge market in Tennessee as companies are seeing the possibilities of selling "off the grid" properties:
And in fact there's a huge doomsday prepper market in rural eastern Tennessee. They call themselves "The Mountain Preppers". And unlike Montana doomsday preppers – Tennessee's doomsday preppers have the added bonus of high altitudes.
Now getting back to what I was talking about earlier – with apocalyptic preaching, that's the other side of the doomsday prepper coin. These are the people who make their living preaching about the apocalypse, which keeps the doomsday prepping industry in check. And Tennessee is home to some of the craziest preachers like this in the country.
By the way, what is it with creepy psychopaths and the song "Hey Venus"? We saw that in Dexter with John Lithgow's character and he was obsessed with that song. So even the billionaires of this world want some of that sweet, sweet doomsday prepping action. And it's not just limited to Tennesee! Mountain prepping is a thing that's becoming bank for America's billionaires.
And by the way – in case you're wondering whether or not you should build that bunker, regardless of what state you live in, here's some good advice.
[font size="4"]And The Winner Is… [/font]
WE HAVE A WINNER!!!!! Whew!!! Whew!!!! And this was a very tough, hard fought battle that went into a double overtime. But Montana has pulled it out! They will face Texas in the national championship next week. Final score – 105 – 95. Cut the net, guys! You earned it! Finally, next week we will be crowning our Stupidest State! We will have the matchup, the post game interview, the coaches' post game press conference, the statement from the commissioner and the presentation of the head up the ass trophy. And of course we will end by singing that song we all know and love!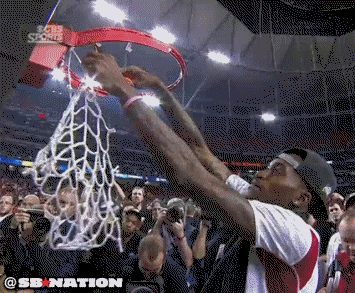 [font size="8"]And now this:[/font]
[font size="8"]Cold War Kids[/font]
Ladies and gentlemen , playing their new song "Love Is Mystical" from their excellent new album "LA Divine", please welcome Cold War Kids!
Yeah how about that… wait what? My producer is telling me that we need a cliff hanger ending to set up the season finale.
See you next week for the Season 2 season finale! It will be epic!
3 replies, 4062 views
Replies to this discussion thread
| | | | |
| --- | --- | --- | --- |
| 3 replies | Author | Time | Post |
| Top 10 Conservative Idiots #2-23: Aint No Party Like A GOP Party Edition (Original post) | Initech | May 2017 | OP |
| | underpants | May 2017 | #1 |
| | niyad | May 2017 | #2 |
| | Initech | May 2017 | #3 |
---
Response to Initech (Original post)
Wed May 10, 2017, 01:07 PM
underpants (161,894 posts)
1. The clustertrump needs to lawyer up
---
Response to Initech (Original post)
Wed May 10, 2017, 01:16 PM
niyad (77,407 posts)
2. you have my deepest admiration (and sympathy) for wading in the sewer that is the cons,
each and every week to present us with this list (and how do you narrow it down to 10???)

May I offer you some refreshment? the delousing chamber is available.
---
Response to niyad (Reply #2)
Wed May 10, 2017, 01:48 PM
Initech (87,364 posts)
3. That's why it's so long every week!
Impossible to narrow it down to 10!
And that's also part of why I did the Stupidest State contest - I want to talk about stuff that isn't related to Trump.