Wed Feb 8, 2017, 01:01 PM
Initech (72,526 posts)
Top 10 Conservative Idiots #2-12: Remember The Bowling Green Massacre Edition
Last edited Sun Dec 17, 2017, 11:24 PM - Edit history (1)
Top 10 Conservative Idiots #2-12: Remember The Bowling Green Massacre Edition
Welcome back to the Top 10 Conservative Idiots! You know what? I was originally going to trash the Patriots in the opener, yeah I don't like them, yeah I could point out Bill Maher's new rule from last week where he talked about the fact that Tom Brady, Bill Belicheck, and Robert Kraft are all friends of Trump, but there's far more important things to get angry about. I do like that some of them are choosing not to go to visit Trump in the White House. So I won't attack that. I'll use Coretta Scott King's advice and take the high road. Although is anyone really that surprised that Tom Brady's jersey and the game ball are missing? Or do I even need to address how classy the Patriots' fans were at NRG Stadium in Houston booing Commissioner Gooddell for what seemed like 10 minutes straight? Instead I'm going to talk about one of my favorite aspects of the Super Bowl - the commercials. I do like all the comparisons of the Falcons' epic meltdown to what happened at election night, but Trump supporters just don't get humor and how mean spirited their attempt at parodies can be. Lady Gaga was amazing at halftime (in fact I wound up buying most of her albums on iTunes after they were on sale), and the pro-immigration commercials were amazing to see. But we do have to talk about one ad in particular which was the ultra-creepy Mr. Clean commercial. Can we show that?
The cleaner of my dreams ladies and gentlemen! But is it me or is Mr. Clean ultra creepy in this commercial? Most of the ads were great especially the way they trolled Trump supporters hard and we'll talk about that much later in this edition. But enough of the intro, let's get to it shall we? But first SNL is back, and man did they own it on Saturday. That was one of the best episodes I've seen in years and we cannot let it go without playing the brilliant intro where Alec Baldwin once again takes to his amazing Donald Trump impersonation and gets owned by Zimbabwe prime minister Mugabe (who was brilliantly played by Keenan Thompson, I might add!).
So where do we start? You know we were originally going to take a week off this week, but the events that led up to this week were too good to not make fun of. And these things have a shelf life. That is one of the challenges of doing these. But it just gets crazier and crazier, and I fear in a couple of weeks we might not have a functioning government left. Those bastards will have successfully killed it. In the number one slot is of course President Trump (1). So he might have jeopardized relations with Iran, Australia, Mexico and China, and we're only in the first three weeks here people! At number 2 is also President Donald Trump (2). So at the national Prayer Breakfast, he told constituents to overturn the Johnson Amendment while asking everyone to pray for Arnold Schwarzenegger's sinking ratings for the Celebrity Apprentice. In the third slot, is also President Trump. So in order to justify Trump's unconstitutional and inhumane Muslim ban, he talked about something called the "Bowling Green Massacre" which if you guessed didn't happen, you are correct! . Yes, this really happened. At number 4, we're going to talk about how Donald Trump (4) celebrated the Super Bowl. Although I did the same thing in the 4th quarter. At number 5 is Milo Yiannopolous (5), who incited riots at UC Berkeley, while he completely fails at understanding how scholarships work, and he left a shitty tip at a Buffalo Wild Wings in New Mexico. At number 6 is Sean Spicer, while the rest of the world was praising Melissa McCarthy's brilliant performance on SNL, he um, had a different opinon. At number 7 is Donald Trump Supporters. So what happens when you hold rallies across the country and nobody shows up? We will find out about that. At number 8 is Alex Jones. He has a rather bizarre theory about Lady Gaga's halftime show. It's not an innocent concert – it's part of an illuminati mind control plot! *cue horror music* In the number 9 (NEIN!!!!) slot we're going to lighten things up and talk about food. Did you know there's a shortage of bacon? And Hooters is debuting a new restaurant. Finally this week we're bringing back our Stupidest State contest for round 3. This time we're exploring the Gun Nut Conference, where reigning champion Arizona is taking on the hottest state in the league, Montana who finished the season with the best record in the league ,and has lots of new talent. Plus if you're still sticking around after that, we've got some more live music for you – this time from San Diego's favorite marijuana-smoking band Slightly Stoopid! They're playing the One Love Reggae Festival in Long Beach this week and they will be stopping by the show to play something! Enjoy! And as always don't forget the
key
!
[font size="8"]Donald Trump[/font]
We're in the 19th day of the Trump administration, or as I'm calling it: Trumpocalypse 2017, You're Fucked, America! Holy shit there's way too much this week. I mean since we have to keep it to 10, we don't even have time to delve into the botched Yemen raid, or the fact that Neil Gorsuch may or may not have started a Fascism Forever club while in college, and I'd love to trash Betsy DeVos too, but we'll wait until she actually takes office and starts doing damage before we get that opportunity! I'd also love to talk about Mitch McConnell finalizing the coup against the United States government with his harassment of Elizabeth Warren. Or even Donald Trump's latest tweets about Nordstrom So we'll have to wait until next week. And you know what – Punxatawney Phil saw his shadow, which means we'll get at least six more weeks of angry protesting in the streets! But seriously fuck them all. Just Monday, Donald Trump literally declared himself above the law:
Link to tweet
Yes. There you have it. He is calling his own shots now ladies and gentlemen! What, is he channeling his inner Eric Cartman now?
I mean you're the president, not a dictator! You were elected to serve the people, not declare yourself Emperor Palpatine! So who has Donald J. Trump pissed off this week? We could literally devote all 10 slots just to talking about who Trump has pissed off, and we might do that in a future edition. He's been relatively silent this week since the travel ban was enacted that pissed off the whole world. And now he's declared himself Emperor of America, so what happened?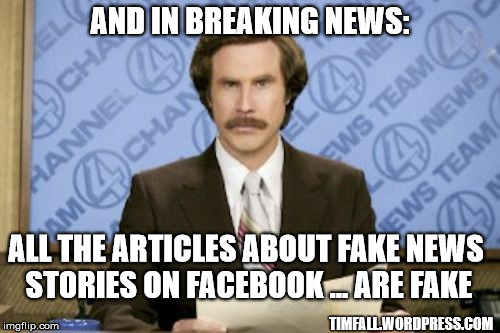 It's fake news, OK? Everybody is fake except for those who agree with me! Instead, let's pray for Arnold Schwarzenegger and his sagging Apprentice ratings! In fact at this point it's probably easier to list people who Donald Trump hasn't pissed off. Himself, and um… yeah let's just go with himself. Even Bill O'Reilly was questioning his tactics during his big pre-game interview: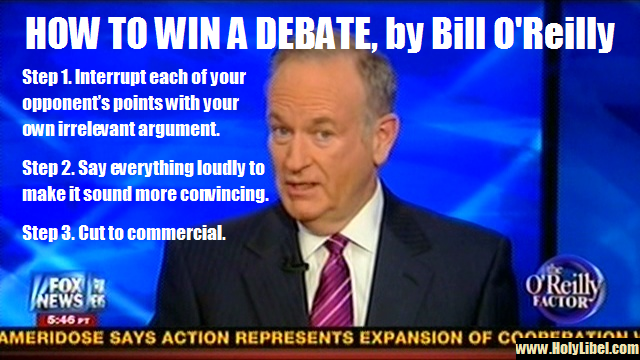 Ooh, I like that one!
But this might be the craziest thing so far that Trump has done. It was revealed that, in a typical way that a user will scroll Apple's 75 page long End User License Agreement and click on "agree" without reading it… and by the way that fucking thing gets longer every single time there's a new update! Am I not right about that? But it was revealed that he might have signed these things without reading them!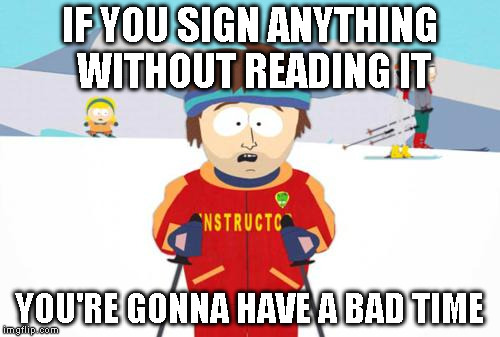 And you may have heard by now that Trump is going after the safety net known as Dodd-Frank that was passed after the housing market crash in 2008. And why is that, I wonder? We might need the Sad Hulk Music for this one.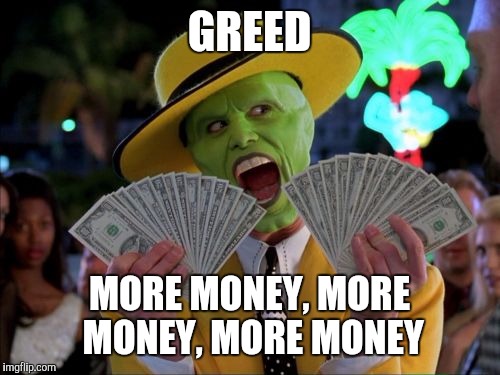 *Casey Kasem voice* And that goes out to the poor billionaires who can't get loans to tank our country further than it is already because of those pesky safety nets. And they would have got away with it too, if it weren't for those meddling liberals!
Thank you! I will take that one! Which by the way if you guessed it, a whopping 3:1 Americans oppose rolling back this safety net: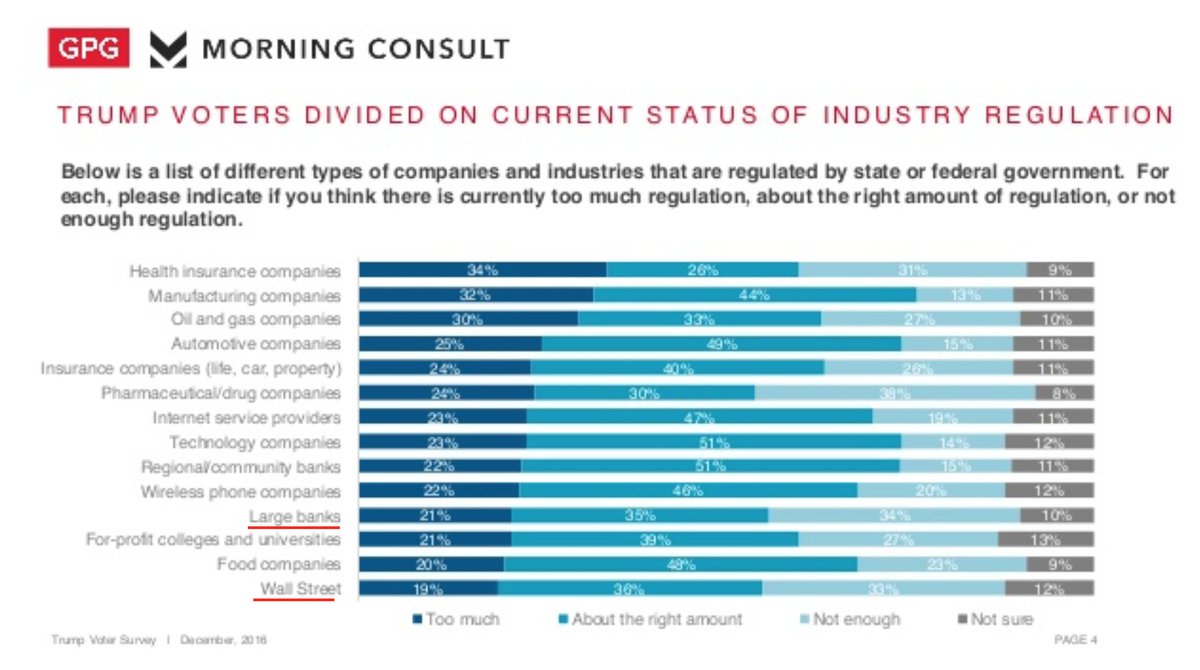 Oh and he also threatened to send troops to Mexico:
And he threatened Iran on Twitter:
And then may have jeopardized our relations with Australia:
Link to tweet
This begs the question – when have you studied anything, @realDonaldTrump? Please tell us. I'm waiting.
[font size="8"]Donald Trump[/font]
The National Prayer Breakfast. The day that makes atheists everywhere go "Why do we have a National Prayer Breakfast? We're supposed to have separation of church and state!". So let's compare two presidents, shall we? Before we get into how Donald Trump fucked up, let's talk about how Obama handled last year's Prayer Breakfast:
Wow those are some pretty powerful words there! Now let's compare that to how Donald J. Trump handled his first National Prayer Breakfast:
Ah, we turned the tables on the memes! We've become self aware now! Oh yeah! So he actually used the National Prayer Breakfast – normally meant to be a solemn occasion – to trash Arnold Schwarzenegger and his Celebrity Apprentice ratings! I mean what, not enough Meat Loaf and Gary Busey?
By the way we've got to show Arnold's response to Trumpenfuror. And what does the man himself think of Trump? Well, he's got some choice words.
OWNED!!! And there is more to the Trump – Schwarzenegger feud. And I didn't think I would be agreeing with my state's former governor, but you know the old saying "the enemy of my enemy is my friend", right? I mean remember this Tweet from a couple of weeks ago?
Link to tweet
Link to tweet
Now here's where your training about dissecting Trump tweets can come in handy, ladies and gentlemen. See, Trump pissed off Schwarzenegger something fierce. And well, Arnold's exact response is well, the words "smash" and "face" were used.
[font size="8"]Donald Trump[/font]
This is the reason why I wanted to do one of these this week. So the entire world hates you for a travel ban. Really Donald, you pissed a hell of a lot of people off, violated several international treaties, violated several US laws, alienated our allies, made even more enemies, caused more protests in the streets and getting people to protest at our nation's airports.. So how do you make it all better? If you're Donald J. Trump, how do you justify this unlawful and unconstitutional ban? What do you do? Why you make up a fake terrorist attack!
You know what? Can we roll the tape on that?
I like Saturday Night Live this weekend when they said that it happened on Feb. 35th of the year 1910020. So now if you're Kellyanne Conway, who do you blame for this mess? Why of course you blame "the haters"!
Yes, we shall never forget. Remember the Bowling Green Massacre! Sniff, the people who died on that day were heroes! In fact the actual town of Bowling Green, Kentucky themselves were having a field day with Ms. Conway's nonsense:
That is a good point, where was Frederick Douglas during all of this? And there's even more, I couldn't love this enough!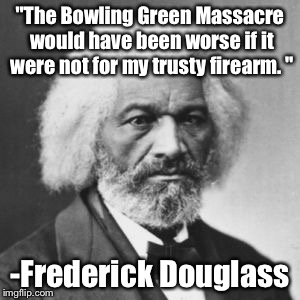 I like that one!
[font size="8"]Donald Trump[/font]
There ain't no party like a Donald Trump party cause a Donald Trump party don't stop! Oh wait – it was being called the worst Super Bowl party ever. And the host leaves in the middle of it. So his friends Tom Brady, Bill Belicheck, and Robert Kraft -yes they are friends of his – managed to eek out a comeback win against the Falcons. But how did 45th president Donald Trump celebrate the Super Bowl? With the worst party ever!
Dude, you have to wear suits and there's no beer? What the fuck kind of party is this? And how do you have a VIP table with no bottle service? What is this? A lame Christmas party at your office? Or is it a wedding? Funeral reception? A conference you're forced to go to? What is it? And just look at how happy everyone in attendance is!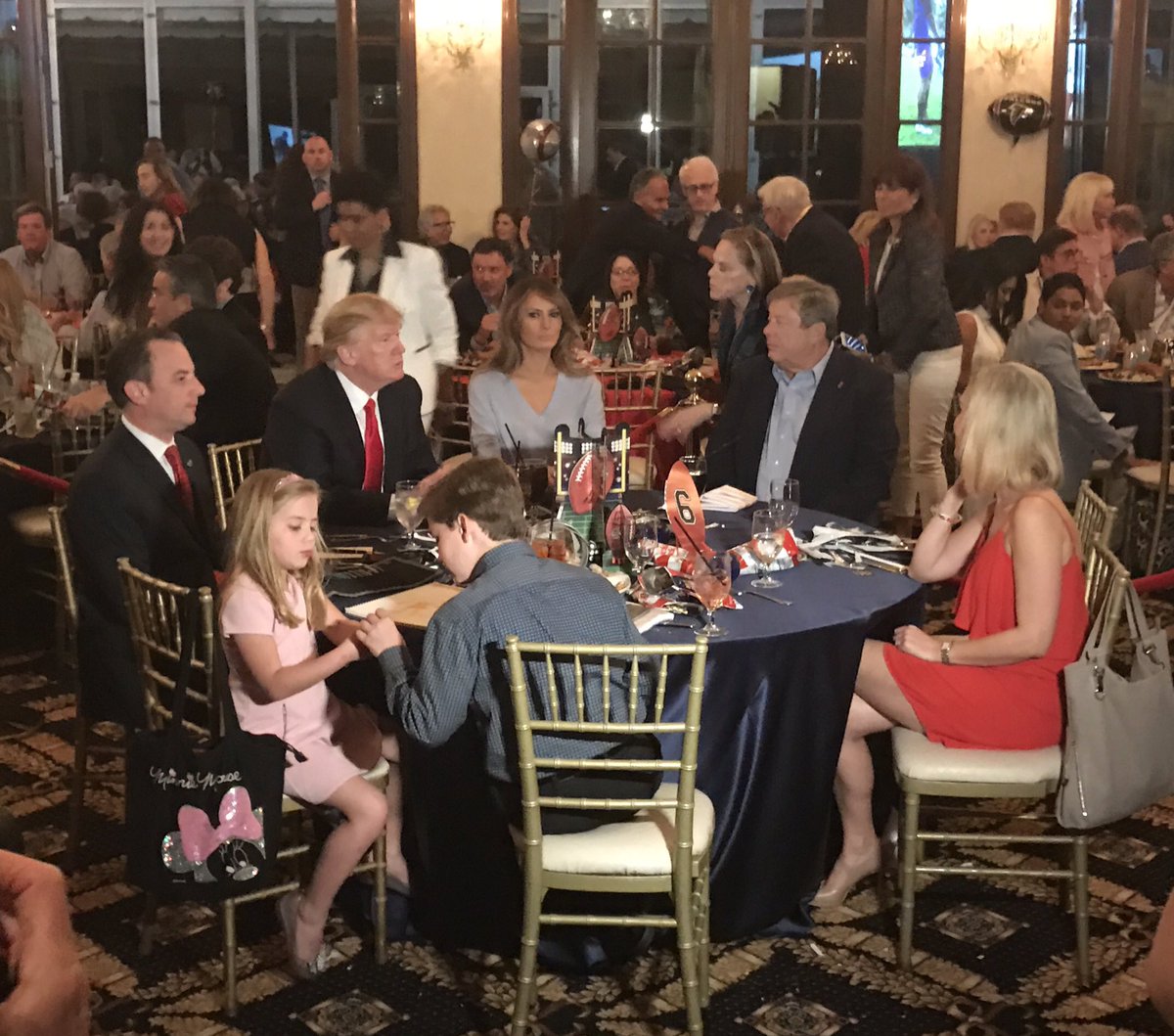 And he left early! Before the Patriots' comeback win. No I'm not going to call it "epic". Sorry. Hey it's my show, I do what I want! But yes he left early and then went on a 3:00 AM Twitter toilet rampage after congratulating the Patriots:
By the way, before you start blasting me for hating on the Patriots for their win in the Super Bowl, I should point out that everyone's favorite punc hable Nazi Richard Spencer turned the Patriots' win into a racist meme. The Punchable Nazis, by the way, I saw them at the Troubadour. Way better than the Screaming Nazis!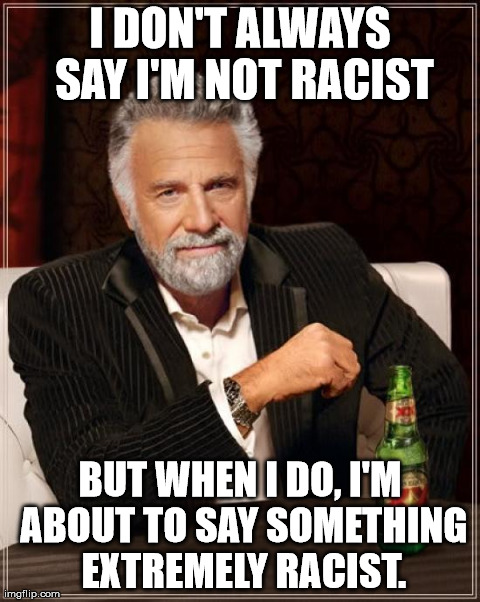 The Aryan Avatars opened for the Punchable Nazis, and they got booed off stage. Speaking of music, we have to talk about Lady Gaga's subtle jabs at Trump during her halftime performance.
By the way I like this Tweet from the great Weird Al Yankovic about Lady Gaga's halftime performance:
Link to tweet
[font size="8"]Milo Yiannopolous[/font]
So we got to talk about the UC Berkeley incident. This is one that requires you to read beyond the headlines. And with this, I don't really encourage violence, but would someone please punch Milo Yiannopolous in the face? And bonus points if you're a feminist and you punch him in the face! He's easily overtaken Martin Shkreli as the ugliest human being in America, and they're in cahoots together. So here's what happened:
And then this is where you have to read beyond the headlines. See, the whole point of the incident was to make us liberals look like violent thugs. Which is exactly what Mr. Yiannopolous does – he gives talks at ultra liberal schools, which cause protests, protests turn to riots, then he goes and retreats to his computer to complain about how liberals are big meanie heads. Hey universities! Stop inviting him already! The best way to stop a troll is to not feed one!
And then Donald Trump, in the way that Donald Trump does, threw a Molotov cocktail at tank of gasoline:
Link to tweet
And then Milo fires back at universities who dare not cancel his events saying that "Trump is watching you". Ooh, I'm scared! But really – fuck you Milo.
And by the way in case you're wondering how much of a fucking scumbag Milo Yiannopolous is, he's just as ugly as Donald Trump and Martin Shkreli, which really makes me want to punch him in the face. There's this from last year: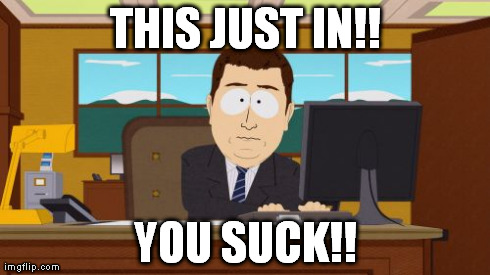 So if you're keeping score at home - $100,000 for Milo, and $0 for charity. That doesn't even meet the IRS 501(c) rules for charity! You have to provide at least 5% of your income for that! And then there's this.
Um….. fuck you, douchebag!
[font size="8"]Kellyanne Conway & Sean Spicer[/font]
That was an absolutely mic dropping sketch. I love the way they had the CNN guy in a cage wearing a diaper. I would totally expect that out of this administration at this point. So Sean Spicer did not take this very lightly. In fact he says SNL are big meanie heads. We might need the Sad Hulk Music for this one again!
You know what? Fuck the Sad Hulk Music, we need the crying baby for this one. These people couldn't be more thin skinned than a layer of sea weed on a sushi roll. Thank you! I thought I had a segue for this but I really don't, so we'll switch subjects and talk more about the Bowling Green Massacre. But my favorite thing this week has to be that Kellyanne's credibility has been absolutely destroyed because of the Bowling Green Massacre:
This might be a turning point for fake news here, folks. And there's more than one instance where Kellyanne has cited this non existent attack:
By the way Stephen Colbert went to town on Monday about the Bowling Green Massacre:
I think that's a good idea – we need to know the truth behind the Bowling Green Massacre like they demanded to know the truth about Pizzagate and Clinton Cash!
[font size="8"]Donald Trump Supporters[/font]
You know folks there's a reason why they call him "The Boss". So the man, the myth, the legend, the one and only Mr. Bruce Springsteen was playing a series of concerts in Australia after Trump's extremely failed attempt at diplomacy. And you know what? Cue the whambulence!
Can we roll the tape on that?
And then Donald Trump supporters attempted their own series of protests around the country over the weekend in an attempt to troll the Women's March. So let's show what that looks like shall we?
Now let's juxtapose that with what a pro Trump rally looks like. Here's one in Portland:
And here's one outside Trump Tower in DC – again they were actually controlling the crowd with barriers:
http://cdn.newsday.com/polopoly_fs/1.13067286.1486334181!/httpImage/image.jpeg_gen/derivatives/landscape_1280/image.jpeg
So what's their excuse? Did they have to work? Or did nobody flat out care? If a bunch of pro Trump trolls hold a rally and nobody shows up, did it happen?
[font size="8"]Alex Jones[/font]
So there's a great op ed in the Washington Post that you really should read by Eugene Robinson who has a perfect explanation of Trump and his fans – it's all tantrums all the time. And I'm not talking about friend of the show Fitz & The Tantrums, I'm talking about real 2 year old temper tantrums.
So now let's segue that – and this is the last you'll hear about the Super Bowl, a couple of strange things from Alex Jones . So whether you're Patriots fans or Falcons fans, one thing we can all agree on is that Lady Gaga killed it at the halftime performance am I right about that?
Well one person who didn't think so was Alex Jones who thought that it was part of a globalist agenda to advance the rise of the machines. Yes, I am not making this up. Can we roll the tape on that?
Which he followed up with:
And:
http://images.memes.com/meme/679829
This guy is getting White House Press Corps credentials people! What the serious fuck!
[font size="8"]The World Of Food[/font]
So we're going to use the number 9 (NEIN!!!) slot we're going to lighten things up and talk about food. Specifically this story is near and dear to me, because as a red blooded American male, nothing is better than a heaping helping of bacon. I like my bacon with a side of bacon, and dipped in bacon jam and topped with melted bacon cheddar cheese and a side of bacon ketchup on a bacon pretzel roll. And I'll wash it all down with a shot of bacon flavored vodka. Mmmmmmmmmmmmm…
Ah that's a good shot. But did you know there's a bacon shortage folks?
I mean as if we couldn't possibly get any worse, now there's a bacon shortage! And who knew we had a national bacon reserve? And that the UK was also experiencing its' own bacon shortage? Although is that weird piece of cured ham they put on burgers and served with breakfast really considered bacon? I mean they call it bacon.
Now there's a lettuce shortage too? Noooooooooooooo! I mean how will we make the greatest sandwich ever – the BLT? Except on mine, hold the lettuce, hold the tomato, and you know what? Fuck the bread too! Just more bacon! I mean if there's an actual bacon shortage, how will the Epic Meal Time guys be able to make this?
Or this:
Or this:
But thankfully – guess what? It's fake news, folks, OK? Because I, Donald J. Trump will make bacon great again, OK? Because an America without bacon is no America at all!
And we also have to talk about a new concept restaurant being opened by Hooters. Let's show the video shall we?
Who goes to Hooters for the food? You don't read Playboy for the articles! This has all the makings to be a colossal disaster! To quote Jerry Seinfeld – "Who are the ad wizards who came up with this one?". I can imagine it will be something like this:
http://1.bp.blogspot.com/-5kwUudLXBlA/TtxJoeGaSrI/AAAAAAAAKyo/NzjFzgs3zgY/s1600/Car+Wash+2.JPG
[font size="8"]Stupidest State Round 3: Gun Nut Conference: #1 Arizona Vs. #2 Montana[/font]
16 states will enter, and only one state will be crowned the new Top 10 Conservative Idiots Stupidest State! If you need a reminder of the conferences, there's the Batshit Conference, the Fiscal Irresponsibility Conference, the Gun Nut Conference, and the Family Values Conference. Last week, it was a Fiscal Irresponsibility Conference face-off where regional favorite Michigan knocked off Wisconsin with a buzzer beater to advance to the Hateful 8. This week we're going to the Gun Nut Conference. Yes, the Gun Nut Conference, where you don't have to pretend that your AK47 is an extension of your penis – that's pretty well implied, and you can openly express your blatant racism on the back of your car in bumper sticker form! This is where last year's defending champion Arizona is poised to take on the hottest state in the Flyover League – Montana. While Arizona may be the champions in the last go round, Montana had the best record during the regular season and stacked their state with lots of fresh, young talent and they are poised to go very far in this tournament. Maybe even considered to be favorites to win it and become the new Stupidest State. So let's get out our brackets, shall we?
[font size="6"]Round 3: Gun Nut Conference: #1 Arizona Vs #2 Montana[/font]
[font size="4"]Arizona[/font]
Next up in our Stupidest State contest, we go to Arizona. My neighbors to the east, is the state that's the home of the Grand Canyon, and everybody's favorite batshit crazy governor Jan Brewer. Jan Brewer was instrumental in helping Arizona secure last year's Stupidest State title and is now looking to actively defend it – both literally and figuratively. Arizona is a state where they actually signed a bill banning the destruction of guns!
This is also the state where they had a law on the books allowing guns to be sold that were turned into gun buyback programs. Yes, they actually had a plan to recycle guns – and it's a great plan – zero accountability and more guns in the hands of people who, I don't know, probably shouldn't have them!
And besides batshit crazy gun law makers who score A+ ratings with the National Rifle Association (By the way, we may have to explore NRA ratings in a future edition of "How Is This Still A Thing?"), Arizona is also the home of the heavily armed wannabe border patrol group, the Minutemen Militia, who celebrated Donald Trump's victory and are actively looking forward to building a very useless wall on the Mexico – Arizona border.
Yes these people, while they haven't yet been classified by the SPLC as a hate group, or by the FBI as potential terrorists, are the kind of people who you wouldn't want to do business with, and haven't yet caught one person sneaking over the border. The FBI on the other hand did seize a huge shipment of marijuana. That's it? Oh, yeah, and never mind that we just made it legal here in California.
But in case you're wondering why Mexico hates the very idea of Donald Trump's absurd border wall, I give you this.
And the other reason why a border wall won't work? Even the mayors of towns along the Arizona – Mexico border don't want it, they'd rather have Donald Trump invest that money in rebuilding our nation's infrastructure:
All in all Donald Trump is just another prick with a wall. Hey o!!!!
[font size="4"]Montana[/font]
Damn I love Frank Zappa. So next we're going to Montana. Yes, the Treasure State's real treasure is a hotbed of racism and white supremacy. It's the home of Whitefish, Montana. You may not know the town of Whitefish, it's a ski resort town with a population of 6,649. And they've recently gained lots of attention in the press for one of the town's most prominent citizens, a guy by the name of Richard Spencer. Yes, that Richard Spencer, the guy who many say is the godfather of the "Alternative Right" that helped put Donald Trump in the White House. In fact, Richard Spencer recently got punched in the face at the Women's March in DC. Can we show that?
And thanks to this incident, he actually started a dialogue on whether it's OK or not to punch a Nazi. Me personally? I'm in favor of it! And so are the Blues Brothers, Aldo Raine, Indiana Jones, and a million others!
And it's not a good thing. If you're familiar with this show, we've discussed the armed white supremacist march on Whitefish, so we'll just remind you of it here. We've got an alternate angle on this story.
178 skinheads on a bus? That might be the worst party bus ever, although if this bus drove off a cliff, I don't think anyone would miss it.
But while the idiots forgot to fill out their permit application in full, you might be asking yourself how could this happen here on US soil? Well let's explore recent history a bit. This is the state that voted to allow meth addicts access to firearms – an extremely terrible idea no matter which way you look at it.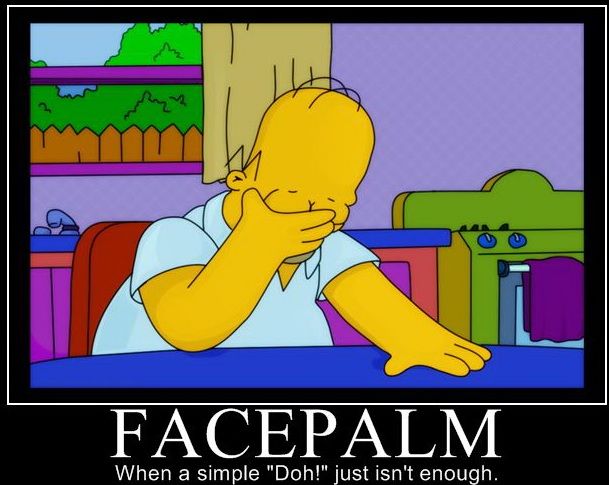 But the skinhead march in Whitefish isn't the first time armed, angry white guys marched in Helena, the state's capital. There was this incident from 2011:
Yes, you read that correctly – Montana gun nuts are actively against the Endangered Species Act, the federal law that protects endangered wildlife from becoming extinct thanks to hunters. But getting back to the march on Whitefish, let's further discuss Montana's guns and racism, shall we? In fact Montana gun companies who are giddy at the prospect of an all conservative Congress, Senate, and SCOTUS, have been actively debuting new assault rifles. In fact Montana is one of the largest gun manufacturers in the entire country with some 153 different companies:
Upstart arms dealers? Man, remember the good old days when people used to make beer in their garages? Does this mean we'll start seeing "handcrafted" weapons being sold now? I mean shit how bad could this get?
Yes! Wooooooooooooooooooo! Guns in the capitol, ladies and gentlemen! And this isn't the first time this bill has been proposed either!!! I mean really are there no other problems to solve right now? Is this what we really need at this point is more guns? That would be like throwing a tank of kerosene on a burning building.
And those Montana gun makers will be raking in the dough now that the GOP has once again made it easier for people who shouldn't have guns to get their hands on them:
And going back to our original story – according to Trump, the terrorists and skinheads who were planning to intimidate Montana businesses are no longer considered terrorists and skinheads in his eyes. So angry white guy terrorism – which you're more likely to be killed by whether it's George Zimmerman or Dylann Roof or Timothy McVeigh or Jeffrey Dahmer – not terrorism. But made up terrorism like the Bowling Green Massacre? It's terrorism!:
[font size="4"]And The Winner Is…[/font]
Ladies and gentlemen, we have our first upset of the tournament! Montana easily hangs on to oust the defending champions by 12 to move onto the Hateful 8. Final score – 85 – 73. Sorry Arizona, you may be border wall crazy, but the real home grown terrorists and racists are in Montana, who are literally poised to make a killing under the new Congress! Next week, we'll go to the Batshit Conference, where juggernauts #3 Kentucky and #4 Texas will face off in arguably the most anticipated match of the tournament!
[font size="8"]And now this:[/font]
[font size="8"]Slightly Stoopid[/font]
Ladies and gentlemen, playing their song "Serious Man", from their album "Top Of The World", available in stores everywhere, please welcome Slightly Stoopid!
Yeah how about that?
See you next week!
[font size="4"]Preview For Next Week[/font]
Link to tweet
Easy D in the muthafuckin' house!
1 replies, 5151 views
Replies to this discussion thread
| | | | |
| --- | --- | --- | --- |
| 1 replies | Author | Time | Post |
| Top 10 Conservative Idiots #2-12: Remember The Bowling Green Massacre Edition (Original post) | Initech | Feb 2017 | OP |
| | Initech | Feb 2017 | #1 |
---
Response to Initech (Original post)
Thu Feb 9, 2017, 11:05 AM
Initech (72,526 posts)
1. K for Thursday!