Wed Oct 12, 2016, 01:00 PM
Initech (88,375 posts)
Top 10 Conservative Idiots #45: Donald T & The Women Edition
Last edited Thu Oct 13, 2016, 04:36 PM - Edit history (4)
Top 10 Conservative Idiots #45: Donald T & The Women Edition
Welcome back to the Top 10 Conservative Idiots! Remember we like our political commentary the way Tom Brady likes his footballs – slightly over inflated enough that they pass the test, but not so overinflated that it would constitute as cheating. Hey o!!! We are back people! And man has it been a gold mine for Donald Trump news this week. I mean you had the debates where he threatened to throw Hillary Clinton in jail, and this whole thing with Billy Bush from Access Hollywood getting suspended indefinitely over comments he made 10 years ago with Donald Trump coming back to bite him in the ass. And he's fighting back – which unfortunately that was coming as we were putting together this week' But my favorite thing recently has been Alec Baldwin as Donald Trump on SNL. I mean seriously Alec Baldwin is awesome, and he has Donald Trump's mannerisms down to a science. The debut sketch on SNL last week was great, and he does it again this week. Can we show that?
So where do we begin this week? Well this week the top 5 slots are all going to go to possible future president Donald J. Trump. In the first slot we're going to talk about Trumpenfuror's repore with women – and it's nothing to brag about. In the second slot – we're going to talk about a celebrity beef between a very vocal liberal celebrity – Robert DeNiro, and a very vocal evangelical celebrity – Jon Voight over some controversial remarks that the latter made about Donald Trump. Who wins? In slot number 3, we're going to talk about what exactly "locker room talk" is, and in the fourth slot we're going to talk about the GOP abandoning the sinking ship that is the Donald Trump presidential campaign. Taking the 5th slot we're going to have a debate recap. This thing was almost as complete of a shit show as the first debate was. At number 6, we're going to say goodbye to the creepiest reporter in TV news history and that's Access Hollywood's Billy Bush (6). At number 7, we're going to ask – how is this still a thing? And that thing? Constitutional literalism. It seems that the Bundy Bunch aren't the only batshit crazy constitutional loyalists plotting an overthrow of the government! Taking the 8th seed, we're going to take a dip in the international conservative idiots file and head to Chechnya, where president Ramzan Kadyrov (8) won in a 97% landslide (+3% margin of error
) and has been getting into MMA and plans to start his own reality show. See Kadyrov is what we're going to get if we elect Donald Trump, folks! In the number 9 (NEIN!!!) slot, last week we discussed batshit crazy libertarian candidate Gary Johnson. This week we're going to discuss batshit crazy Green Party candidate Jill Stein. Jill Stein got a ringing endorsement (?) from Ron Paul, who surfaced from his troll cave in Kentucky to possible endorse the Green Party candidate over the Libertarian candidate. And finally this week, we're going to discuss one of my favorite subjects in the news currently – creepy clowns! I know what you're thinking – "But Initech, we already covered creepy clowns in
Idiots #41
". *Donald Trump face* *sniff* WRONG!!!! You're wrong!!! You're stupid, losers! Well you're right, but they're back and appearing all over the country. And real clowns are fighting back against the negative images they're getting in the press. You can't make this shit up, folks! Also, because you're nice for listening to my schtick for the next hour or so, I'm going to give you something. How about some live music from Alter Bridge? For the last time, no, they're not Creed. They have an amazing new album out called "The Last Hero" and they will be stopping by the show to play something from it if you kids play your cards right. That means no shouting or reaching across the dinner table, and don't make me turn this show around!!! Enjoy! And as always don't forget the
key
!
[font size="8"]Donald Trump[/font]
Before we begin, we have to talk about Jack White's Third Man Records. So you know the Donald Trump campaign was under fire for using the White Stripes' "Seven Nation Army" at Trump rallies without Jack White's permission, right? So this is how Third Man retaliated:
Can we show that?
?w=807
So let me explain where the name of this edition comes from – it comes from the 2001 Richard Gere gynecology flick "Dr. T & The Women". Which is about as real as actually being a gynecologist gets folks!
Now Donald T & The Women – totally different story! In fact take that movie Dr. T & The Women and replace Richard Gere with Donald Trump and you have turned a romantic comedy into a horror movie! Let's explain:
Dude, Donald! When you're in a hole, stop digging! Shut the fuck up!
Seriously Donald, stop talking! Every single thing you say is worse than the thing that preceded it. In fact for a normal human being – someone with empathy, which Donald Trump severely lacks, the only way to say horrible things at that rate would be to read Limp Bizkit lyrics in the style of Bane from the Dark Knight Rises. You know what? Let's try a few!
"Give me something to break…. But only one of you has the trigger!!!"
"My generation motherfuckers…. That's why I'm crashing this plane with no survivors!"
See? See how everything I said was worse? Well it's not getting better for Trumpenfuror:
Holy shit!!!! I mean seriously holy shit!!!
Is he going to share a cell with Bill Cosby? What? But we're still not done here! Oh no!
So holy fuck, Donald Trump is in some deep shit here. I mean just look at the potential that this has once all has been unearthed!
Holy shit! Seriously Donald, stop talking. I mean shut the fuck up!
But you know who Donald once got a ringing endorsement from? Jerry Falwell Jr! Yes the evangelicals support and love this guy! I mean what would Jesus do, folks?
Yeah that is a good question – does Donald Trump go to church? In fact he's exposed the religious right for the hypocrites that they are! Bravo, well done!
[font size="8"]Donald Trump[/font]
So you want to know the really fucked up thing about this? You know who's not on Donald Trump's side? If you guessed that a serial groper himself – Arnold Schwarzenegger has withdrawn support of Trumpenfuror, you know you've fucked up!
Yes that's former California governor and serial womanizer Arnold Schwarzenegger denouncing serial womanizer Donald Trump.
But on the plus side, one of my favorite actors - Robert DeNiro - has some strong words for Trumpenfuror:
But guess who fired back? You might guess that evangelical actors are fighting back. And I answer you good sir / madam – why yes they are! Jon Voight, who was the star of the recent Values Voters Conference, fired back!
And Robert DeNiro probably could take Donald Trump down with one punch! I mean did anyone see Raging Bull?
And of course DeNiro fired back at Voight for being "delusional"! You know remember when Donald Trump said he would say great things about people? Will he say anything great about Jon Voight?
[font size="8"]Donald Trump[/font]
Before we go any further down the wormhole on all the Trump sexual assault comments this week, anyone remember the cute Donald Trump cheerleaders from a few months ago?
Can you guessed he stiffed them on pay? Gee, I'm shocked, shocked I tell you!
So if he treated a bunch of innocent kids this way, imagine how he treats adult women! I mean just look at what happened with this CNN reporter!
Yup! And why does it matter how Donald Trump treats women? This is getting scarier and scarier. Donald Trump actually bragged about walking in on Miss Teen USA pageant contestants changing in the locker room, and his excuse? Oh it's nothing I haven't seen before! Which makes us wonder how many times he's walked in on Ivanka?
I mean you know how they're trying to justify this? Oh it's just locker room talk!
Just locker room talk? I mean who does this guy think he is? Sean Connery as James Bond in Goldfinger?
But what is "locker room talk"? Let's let an expert explain!
And what exactly do athletes think about "locker room talk"?
[font size="8"]Donald Trump[/font]
Yes, abandon ship!!! That's exactly what the GOP is doing in the wake of the latest Donald Trump led disaster. Can't wait to see what next week's will bring!
To start with, I bet you couldn't guess Donald Trump stage prop Chris Christie is sticking with Trump, right?
But even Christie himself couldn't defend Trumpenfuror's comments! The level of hypocrisy is too damn high!
How about Paul Ryan? Is he sticking by Trump or jumping ship?
Or how about Glenn Beck? Surely the GOP's most insane conspiracy theorist can forgive Trumpenfuror can't he?
Whaaaaaaaaaaaaaaaaaaaaaaaaaaaaaaaaaaaaaaaaat????
http://static2.fjcdn.com/comments/5275256+_e89499c9b68717a93d6b759d28052999.jpg
Or how about the GOP head Rince Priebus?
And by the way, Donald Trump is not taking this abandoning of the ship sitting down, folks! He's pissed as hell! Maybe he can get Meatloaf and Gary Busey on this!
But at least it's known that he has the side of Alex Jones and Infowars, because Alex Jones surfaced from his troll cave to say this:
And yes there is tape of this. Watch if you dare:
[font size="8"]Donald Trump[/font]
We do need to talk briefly about the debates in this entry. The second debate was a complete shit show. Almost as worst as the first. So here's a few takeaways from the second debate.
No… no need to abandon ship yet. But what was the lowest point of the whole shindig? Yes, I said shindig. What are you going to do? Fight me about it?
But here's my favorite part of this whole thing. Sure, you can point fingers at Trump or make fun of him humping the chair:
But the real takeaway? Nobody cared! In fact the movie trailers that aired during the commercial breaks got higher ratings! I mean come on, the 2016 election is a category 5 shit storm, folks, and you're more interested in seeing the trailer for Dr. Strange? Come on!
[font size="8"]Billy Bush[/font]
Billy Bush. He's that creepy kid in your high school class who spent all his free time masturbating to the porno mags he stole from his dad while bragging about how he could sneak into the girls' locker room undetected. Um no you can't. So John Oliver said goodbye to Billy Bush in the most John Oliver way possible:
Yes Billy Bush is not only the creepiest guy imaginable, he has had an extremely creepy "bromance" if you will with Trumpenfuror. So here's what happened in the wake of the "Locker Room Talk" scandal:
And that's not all – he apparently bragged about that encounter with Trump for years behind the scenes at the Today show!
But there's more! Apparently his cohost is in "tears" over his comments. Wait – Billy Bush is a total creepo creep! We might need the Sad Hulk Music for this:
And of course cue the Today Show's PR response:
The Today show was missing a face on Monday morning.
[font size="8"]Constitutional Literalists[/font]
Time once again to ask:
Constitutional literalism. How is this still a thing? Remember back when the Bundy Bunch first took over the Malheur Wildlife Sanctuary and started carrying around pocket size versions of the US Constitution because… reasons?
Well it appears that the Bundy Bunch weren't the only ones plotting insane overthrows of the government to restore constitutional literalism. Check out this Georgia man who was interviewed on NPR recently.
So to extrapolate, Mr. Arno advocates people carrying guns to protect themselves from getting shot by other people carrying guns. Right. But constitutional literalists are just like religious literalists. They don't know that of which they speak. Much like Lloyd Christmas in Dumb & Dumber.
That's right – a senator was able to dismiss climate change by quoting the book of Genesis. You know the book that gave us this gaudy monstrosity in Kentucky: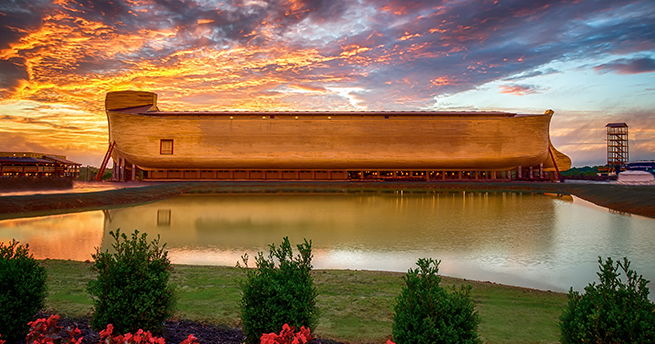 So constitutional literalists and biblical literalists do not know of which they speak. You know what the end result of that if you were to get a ven diagram going between the two? People like batshit crazy Christian conspiracy theorist Theodore Shoebat, who are actively blaming Hurricane Matthew on gay marriage. Yes in 2016. How is that still a thing by the way? :
Or Pro Donald Trump supporters who want to overthrow the government:
And in case you're wondering where this is leading, what the ultimate end game of the constitutional literalist is, according to real life Jabba The Hutt, Maine governor Paul Le Page – the original person who somehow got elected, we need some fascism in our lives. Because… fuck freedom!
That's enough to make you ask – Constitutional Literalism:
[font size="8"]Razman Kadyrov[/font]
Chechnya. That country you think so little about, you had no idea that this isn't Chechnya.
But in all seriousness, if you want to see what a real life Donald Trump would be like if he ran for president, look no further than Chechnian dictator Razman Kadyrov. This guy is certifiably insane, and he won a recent election in a landslide.
To be fair, there was a 2% margin of error.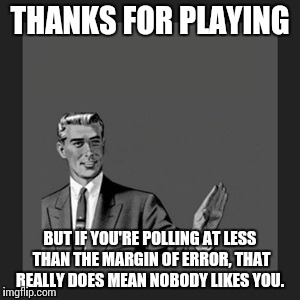 I like that one. So how did Kadyrov celebrate his recent victory in the election? By the most third world dictator way possible.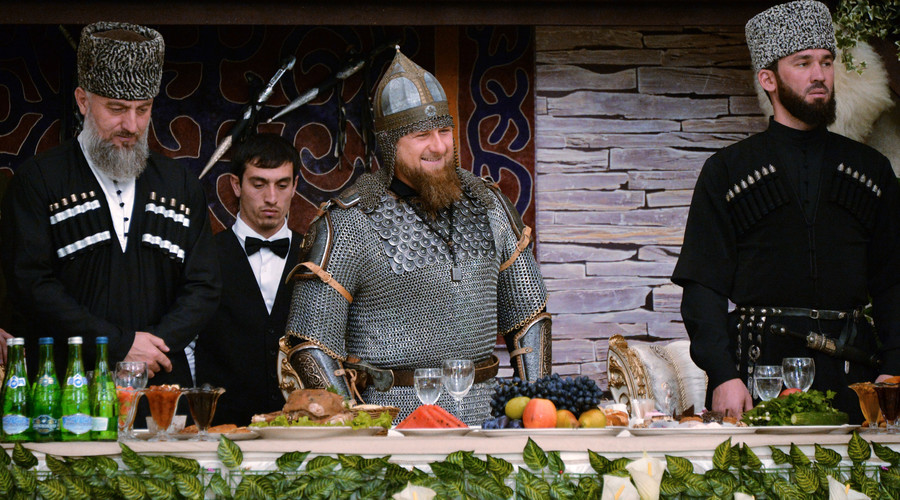 I think I might have found Vermin Supreme's running mate! I mean really what's the difference between a guy who wears medieval chain mail and a guy who wears a boot on his head?
But here's where Kadyrov gets very Trump-esque. He's planning to start his own reality show where he picks his assistant dictator!
And then he has also prominently featured his sons on TV fighting competitions, and these kids look like they could beat the living shit out of anyone!
[font size="8"]Jill Stein[/font]
So you may have heard by now that Donald Trump got a whopping ZERO endorsements from every leading newspaper in the country. Even popular newspapers like the Arizona Republic – which has never endorsed a democratic candidate in their 150 year history endorsed Hillary Clinton over Donald Trump.
Whaaaaaaaaaaaaaaaaaaaaaaaaaaaaaaaaaaaaaaaaaaaaaaaaaaaaaaaat????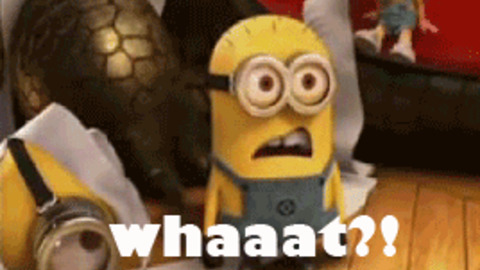 And the Chicago Tribune endorsed former governor and current Washington DC weed dealer and Kiss auditioner Gary Johnson for some unknown reason.
But Jill Stein picked up a ringing endorsement from batshit crazy conspiracy theorist Ron Paul! Yes Ron Paul surfaced from his troll cave somewhere in Kentucky to endorse Jill Stein!
Of course Ron Paul being Ron Paul, and he only gives cryptic answers about how he feels on the issues like you need a Ouija board to solve them may not have actually endorsed Jill Stein!
[font size="8"]Dawn Of The Planet Of The Creepy Clowns[/font]
We need some appropriate music for this entry.
Eh. I know!
But there's people who aren't down with the clown. You know we've already covered the creepy clown craze in the aforementioned Idiots #41. But they're no longer limited to the confines of the Greensboro, North Carolina woods. Creepy clowns are popping up everywhere! There's been sightings in England, upstate New York, Florida, Chicago, Seattle, Denver… and it doesn't end there. We're just getting started! In fact the police in Norwich, England already are issuing warnings to creepy clown sighting reportings!
But Norwich isn't the only place where creepy clowns have been sighted. What about our favorite state where all the crazy news happens – Florida?
Yeah not dying would be a good thing!
But we're still not done! There's creepy clown sightings all over the country! In fact the NPR show "The Two Way" has been dissecting America's creepy clown problem.
Oh sure it starts out innocent enough right? Just some clowns appearing outside of an apartment complex attempting to lure children into the woods? Nothing wrong with that is there? Wait, yes, everything is wrong with that! In fact there's more:
What the fucking hell is going on here? Is there a creepy clown uprising? Is there an underground creepy clown club like in Fight Club that's enacting a real life Project Mayhem?
They're taking over our schools! I mean if creepy clowns aren't allowed in school, does that mean that the school has to cancel fun entirely? I mean sure I wouldn't put it past a school's PR department to do that. But a lot of these creepy clown sightings and attacks are turning out to be hoaxes!
And we're still not done. This is an epidemic, folks!
By the way – McDonalds, McDonalds, has decided to limit the appearance of Ronald McDonald because of the creepy clown sightings!
And actual clowns aren't taking this sitting down. No, they're fighting back. See the good natured clowns aren't, um, clowning around here!
That's right! Clown lives matter!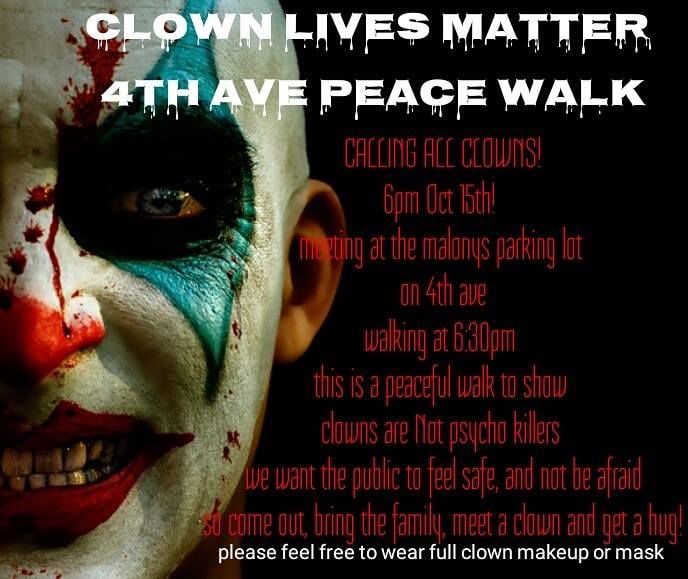 That... that's the image you're going with? I'm no public relations expert, but I'm pretty sure the way to curtail the image of being a creep is to not use an image that looks creepy as shit! That's the image equivalent of Billy Bush hanging out in front of a girl's locker room! But there is one guy who makes a living as a clown who is definitely not helping to advance the argument. I give you Violent J, the leader of the Insane Clown Posse:
Oh come on Violent J. You can't compare politicians to creepy clowns without mentioning the one creepy clown who has a real chance of becoming our 45th president:
Hey o!!!!
[font size="8"]And Now This:[/font]
[font size="8"]Alter Bridge[/font]
Ladies and gentlemen, playing their new song "Show Me A Leader" from their album "The Last Hero", I give you Alter Bridge!
Yeah how about that?
See you next week!
9 replies, 4726 views
Replies to this discussion thread
| | | | |
| --- | --- | --- | --- |
| 9 replies | Author | Time | Post |
| Top 10 Conservative Idiots #45: Donald T & The Women Edition (Original post) | Initech | Oct 2016 | OP |
| | niyad | Oct 2016 | #1 |
| | underpants | Oct 2016 | #2 |
| | Initech | Oct 2016 | #3 |
| | underpants | Oct 2016 | #4 |
| | Initech | Oct 2016 | #5 |
| | ismnotwasm | Oct 2016 | #6 |
| | dembotoz | Oct 2016 | #7 |
| | voteearlyvoteoften | Oct 2016 | #8 |
| | malaise | Oct 2016 | #9 |
---
Response to Initech (Original post)
Wed Oct 12, 2016, 01:04 PM
niyad (78,632 posts)
1. first rec, and bookmarking for this wonderful piece.
---
Response to Initech (Original post)
Wed Oct 12, 2016, 01:09 PM
underpants (163,502 posts)
2. Posting a reply takes TOO DAMNED LONG! K&R
---
Response to underpants (Reply #2)
Wed Oct 12, 2016, 01:35 PM
Initech (88,375 posts)
3. Too many videos this week?
---
Response to Initech (Reply #3)
Wed Oct 12, 2016, 01:37 PM
underpants (163,502 posts)
4. I was just kidding. Love the Top 10
It just takes a lot of scrolling to get to the reply box. My thumb is TOO DAMNED TIRED!
---
Response to underpants (Reply #4)
Wed Oct 12, 2016, 01:37 PM
Initech (88,375 posts)
5. It happens!
---
Response to Initech (Original post)
Wed Oct 12, 2016, 01:37 PM
ismnotwasm (40,242 posts)
6. A lot of fun as usual!
---
Response to Initech (Original post)
Wed Oct 12, 2016, 01:59 PM
dembotoz (15,073 posts)
7. wonderful as ever k and r
---
Response to Initech (Original post)
Wed Oct 12, 2016, 04:18 PM
voteearlyvoteoften (1,660 posts)
8. Keep this kicked
For evening visitors.
Outstanding!
---
Response to Initech (Original post)
Wed Oct 12, 2016, 06:26 PM
malaise (232,427 posts)
9. Delish as always
K & R