Sat Oct 1, 2016, 06:38 PM
kpete (67,636 posts)
Miami Herald reprinted Trump 6/99 op-ed supporting Cuban embargo today--They Should Have Print THIS
THE SCOOP
MIAMI HERALD DECEIVES READERS ON TRUMP'S 1998 CUBA DEALINGS
BY KURT EICHENWALD ON 10/1/16 AT 4:05 PM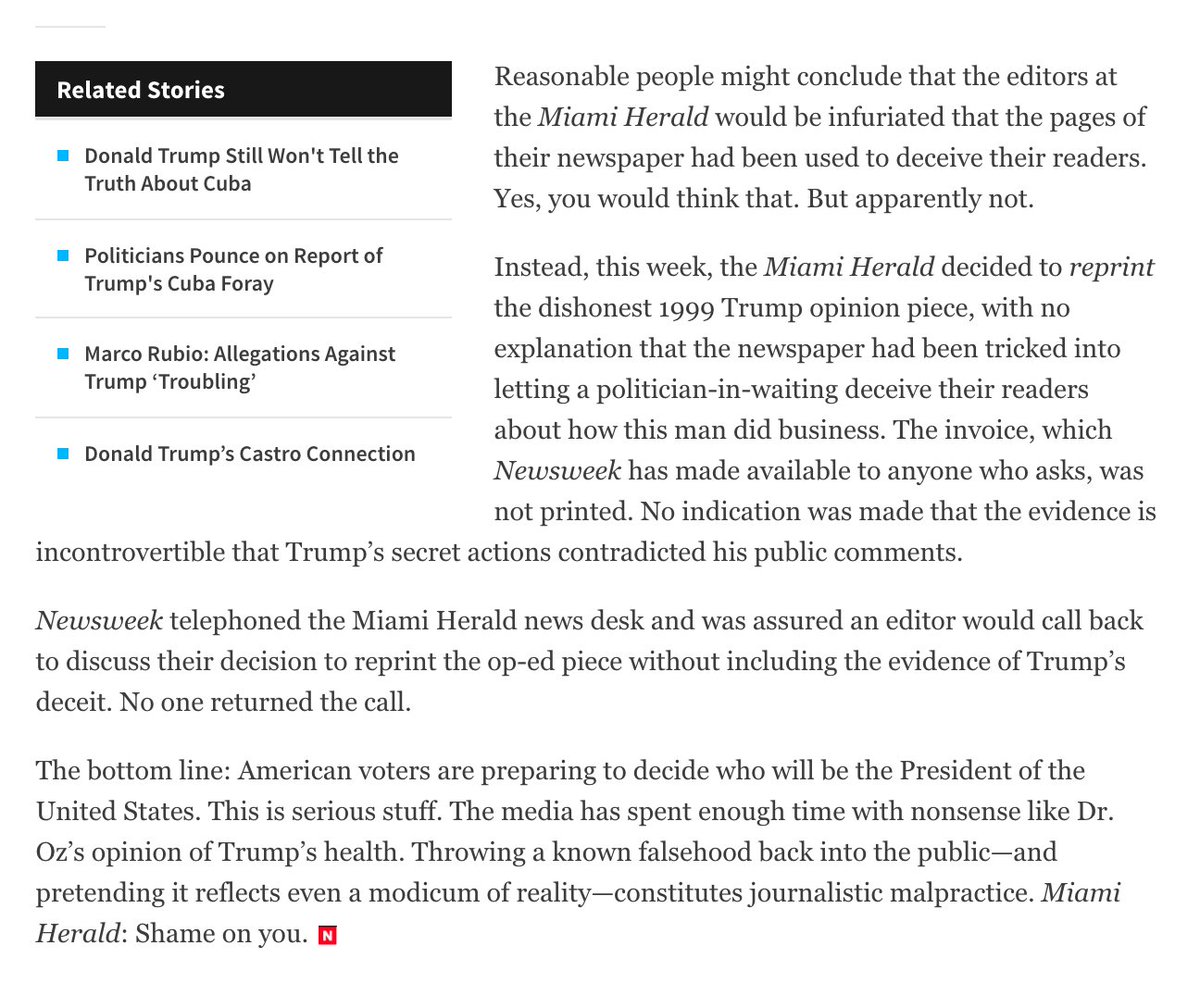 After this article was posted, Jay Ducassi, the metro editor of the Miami Herald, received a message left earlier by Newsweek. Ducassi said, "The Miami Herald often attaches related archived stories to news articles. The day after a front-page article was published about the Newsweek report, the 1999 opinion piece by Donald Trump from our archives was linked to the online version of our coverage. We should have noted that the Trump op-ed was being reprinted solely in the context of the current controversy surrounding his purported 1998 violation of the Cuban embargo."
The competition for worst journalistic decision has been intense during the 2016 election season. But the winner—at least up to now—is no doubt the Miami Herald. It made a choice that horribly deceived their readers about reality—and the incompetence it took to make such a huge error is almost incomprehensible.
..........
Soon after the invoice was paid, Donald Trump began planning a run for the presidential nomination of the Reform Party. He decided to first focus his run on Florida, a state with one of the largest number of electoral votes—by targeting Cuban-Americans.
At the time, Trump could not proclaim that his company had just paid for an illegal trip to Cuba—at least not without guaranteeing both a loss in Florida and the launch of a criminal investigation. So instead, Trump decided to trick Cuban-Americans.

The first step? Writing an op-ed for the Miami Herald in which he proclaimed his steadfast support for the embargo he had just broken.The opinion piece was published June 25, 1999,
just a couple of weeks before it was publicly revealed Trump was readying a presidential run. In his article, Trump wrote:
"Of course, (Castro) would love Donald Trump to come to Havana and build casino hotels. Why? Not to raise the standard of living for the people of Cuba. Quite the contrary. Almost every dollar would go to prop up his police-state. Why? Because foreign investors cannot legally do business with private Cuban citizens. They can go into business only with the Castro government. It is highly illegal in Cuba for anyone except for the regime to employ a Cuban citizen."

Now, compare those words with the invoice published in Newsweek last week. Look at the date and the purpose given for why the $68,000 in expenses were incurred:
THIS!!!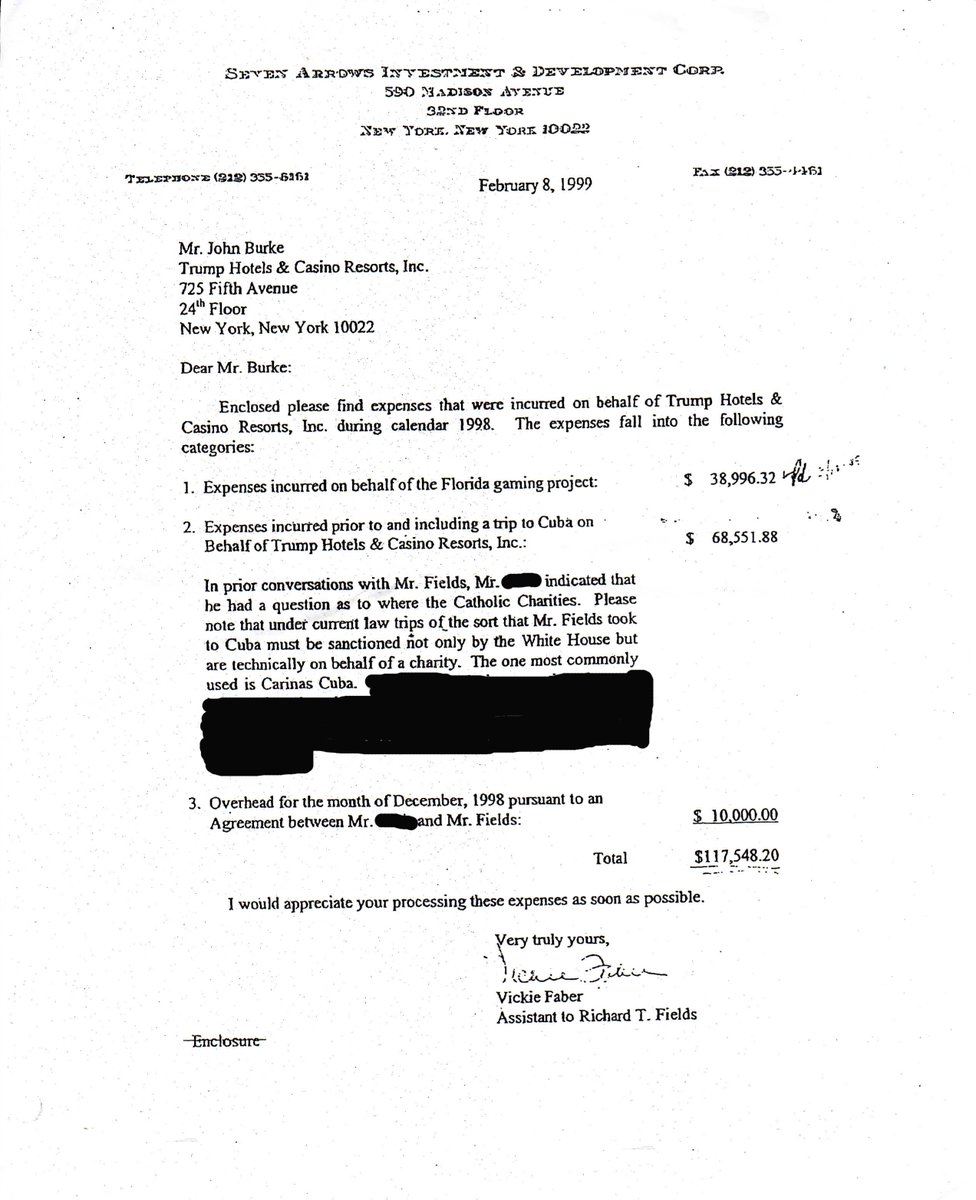 http://www.newsweek.com/miami-herald-deceives-readers-trump-cuba-505169
0 replies, 806 views