Wed Jun 22, 2016, 07:57 AM
cali (114,904 posts)
"He could do Shakespeare, he could do Roddenberry. Nothing looked like a stretch"
Great, established actors always make moviegoing more pleasurable and rewarding. But an even finer pleasure is that of spotting new, exciting, young actors and watching them grow. Anton Yelchin, who died Sunday at age 27, was one of those. You might have seen him, as a teenager, in small roles on television in the early to mid 2000s, in shows like The Practice and NYPD Blue. Even before that, as a child actor, he gave a lovely, uncontrived performance in Scott Hicks' supernatural drama Hearts in Atlantis (2001), as an 11-year-old boy who's befriended by an enigmatic loner, played by Anthony Hopkins.
It's heartbreaking to look at that movie just now, to see how Yelchin, even as a kid, knew how much an actor can give by holding back: So many child actors chomp down hard, but even in that early role, Yelchin already held the secret to being breezy and serious at once. Processing the news of his death is just too sad: Instead, let's approach his IMDb profile with the joy and wonder it deserves. Because even within the context of a tragically abbreviated career, the range of roles, and challenges, Yelchin accepted is astonishing.
Yelchin had come to America as an infant from Russia. His parents were figure-skating champions, and he had said that he might have become a skater, too, except he showed no aptitude for the sport. He was as graceful as a skater, though, both physically and in terms of what he could do with a role—as an actor he could pull off the equivalent of a triple axel and never show any strain. He could make a mediocre picture, like Nick Cassavetes' 2006 Alpha Dog, worth watching—just by entering a scene, he'd bring light with him. And in terrific movies with strong ensembles, like Jim Jarmusch's 2013 Only Lovers Left Alive, he had a way of standing out, subtly, even as he opened up space for the performers around him. It can take actors years to learn how to be that open and fluid (and some never do).
Yelchin may be best known to audiences as Chekhov in the rebooted Star Trek franchise: He's been wonderful in that role, coming off as both gentle-hearted and tenacious, and it's a salve to know that we'll see him soon enough in Justin Lin's But Yelchin also took many smaller and possibly more demanding roles, often working with directors known for making smart, bold pictures on a small scale: He was unnervingly seductive as the purring, arrogant Cloten in Michael Almereyda's 2014 adaptation of Cymbeline, one of Shakespeare's most underloved plays. He was also willing to take a chance on relative newcomers, like Gabe Klinger, whose first fiction feature, Porto, featuring Yelchin, will be released this year. Even in a horror film like Jeremy Saulnier's 2015 Green Room, in which he played a punk singer terrorized by backwoods skinheads, he was uncompromisingly graceful.
<snip>
read:
http://time.com/4374934/anton-yelchin-tribute/?xid=time_socialflow_twitter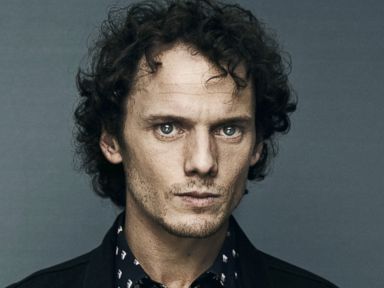 1 replies, 912 views
Replies to this discussion thread
| | | | |
| --- | --- | --- | --- |
| 1 replies | Author | Time | Post |
| "He could do Shakespeare, he could do Roddenberry. Nothing looked like a stretch" (Original post) | cali | Jun 2016 | OP |
| | marble falls | Jun 2016 | #1 |
---
Response to cali (Original post)
Wed Jun 22, 2016, 08:00 AM
marble falls (46,932 posts)
1. He could also do Chekov - on two different levels.