Sun Apr 10, 2016, 02:23 PM
Initech (89,304 posts)
Top 10 Conservative Idiots #23: Wheel O' Corruption 2: Money Never Sleeps Edition
Last edited Mon Apr 11, 2016, 12:32 PM - Edit history (4)
Top 10 Conservative Idiots #23: Wheel O' Corruption 2: Money Never Sleeps Edition
Welcome back to the Top 10 Conservative Idiots! This might be our biggest edition ever. How about that finish from Villanova, huh, am I right about that? Holy shit that was amazing! I mean a shot like that only comes around once in a lifetime. A 3 pointer literally at the buzzer when it could have gone into overtime. Congratulations to Villanova, you guys definitely earned this one! UNC, you can rest easier knowing that your championship gear will be going to cloth starving African children. I can't make that joke enough, sorry. And you know what – baseball is back! I went to Angels opening day this year but saw them flame out to the Chicago Cubs. Oh well. But enough of the intro this week, we have a lot of idiocy to get to and I start with John Oliver's excellent expose of local campaign finance and how crazy it's become:
That is not a job I would want to work for any amount of money. Seriously I'd rather flip hamburgers than be subject to a call center hamster wheel. So where do we begin this week? To start with we're going to bring back the wheel for another go round. The Wealthy Elite (1,2) are going to occupy the top 2 spots this week. There's a new set of some 12 million documents dating as back as 1983 called "The Panama Papers" that are going to leak just how much money is being held overseas and who's allowing this to happen (hint: it's worse than you think it is!). Plus I also talk about how Sean Hannity got owned by a real economist. I say grab some popcorn and watch the show. Taking the 3rd slot, the Koch Brothers (3) donated some money to George Mason University to name their law school after Antonin Scalia, but are shocked when they get an unfortunate acronym in the mix. In the number 4 slot, Alabama governor Robert Bentley (4) moves up on the list because he's playing the republican's favorite "get out of jail free card" (read: pray for forgiveness). At number 5, Trumpenfuror (5) doesn't know which countries to allow to have nuclear weapons – some might and some might not. Not to mention some might be using his star on the Hollywood Walk Of Fame as a toilet. At number 6, Don Blankenship (6) is finally getting his just deserts and a sentence at Supermax. Taking the 7th slot, Rick Perry (7) gets booed at a Starbucks, and that's not just because he ordered the most expensive drink on the menu. At number 8, Big Oil (8) may be seeing their precious billions in profit shrink because the Tesla Model 3 is taking America by storm. Both literally and figuratively. In the number 9 slot, North Carolina (9) is experiencing some particularly harsh fallout from HB2, aka The Bathroom Bill, and particularly coming from Bruce Springsteen. We'll tell you why he's called "The Boss". Finally for the 10th spot – since there wasn't anything super crazy in the news this week, we're going to end with the Top 10 Movie Vault (10). I am going to "review" the sequel to the inexplicably popular flick "God's Not Dead", "God's Not Dead 2", which was both a box office and critical disaster. And depending on popularity this will become an ongoing feature within the Top 10. But it's already four months in to 2016 and "God's Not Dead 2" is already vying for a Razzie Award of some sort. So we're going to have some fun with this one. Enjoy! And as always don't forget the
key!
[font size="8"]The Wealthy Elite[/font]
So for this edition we're going to spin an imaginary wheel for republican corruption. Use your best imagination for this one. Like what Stephen Colbert uses.
The wheel has been expanded! Just like last week I'll talk about whatever the wheel lands on. Although remember that if it lands on the guacamole option that it costs $1.50 extra. The items on the wheel will be:
- Gun Nuts
- Bernie Haters
- Obama Haters
- Hillary Haters
- Donald Trump
- Guacamole
- VR Headset
- Random Celebrity Endorsement
- Clip Without Context
- 5,000
- Poison
- Poison (The Band)
- New Car
- Bankrupt
- Guitar Solo
- Buy A Vowel
- Panama
- Pizza
- Voter Fraud
- Anti Abortion
- Get Out Of Jail Free
- "Family Values"
- 10,000
- Steak
- Celebrity Endorsements
- Greed
- 15,000
- Tax Avoidance
- Money
- Drum Solo
- Sex Scandals
- Washing Machine
- Anti vaccination crusaders
- T-Shirt Cannon
- A Random Trailer
- Something random in the news
- ??? (Mystery)
- Florida (Obviously)
- Infowars
- Public Urination
- Homemade Weapons
- Bonus Spin
Let's get going! Spin it! Where is it going to land first? No whammy no whammy no whammy no whammy no whammy…. Stop! And it lands on - Panama! Hit it!
More specifically we're going to talk about "The Panama Papers" to kick things off for the latest installment of the Top 10. So what are "The Panama Papers" you might ask? Well I answer you good sir / madam – it was the end result of an exhaustive study of where exactly the wealthy elite hides their billions of dollars. Did I say billions? I meant trillions. Over $32 trillion to be exact – and that's also equal to the approximate number of Big Macs that have been sold by McDonalds. I kid, I kid. But seriously I'm reminded of this Lewis Black bit on his classic 2004 album "Rules Of Enragement" about the wealthy elite's stranglehold and why they will never give up the power they wield unless we decide to take it back from them:
Holy. Shit. Let's stop there for a minute. $2 billion in shadow corporations? 11.5 million documents that contain information about major scandals dating as far back as 1983? To quote Fry from Futurama – "Insane theories 1, regular theories – 1 billion.". Let's continue:
I am shocked, shocked I tell you! So banks and governments and other private entities that held billions and in some cases trillions in Panama weren't exactly "law abiding"? I mean how could that possibly happen?
Another article reveals a clandestine money network with ties to Putin that has shuffled at least $2 billion through banks and offshore companies linked to some of Putin's closest allies. A third article details how the law firm of a FIFA ethics watchdog had created offshore accounts for three men indicted in the world soccer association's corruption scandal. One of the men, a former FIFA vice president, has been charged by U.S. authorities with wire fraud and money laundering for his role in the alleged bribery conspiracy.
Wait – Vladimir Putin and 3 indicted FIFA officials have offshore money? I mean how far does this go? Well let's just go over one brief example of the Panama Papers that you will find out about as more information becomes available from this damning research. This one concerns the government of Iceland. See conservative idiocy isn't just limited to these great United States of ours. No, it's a global problem that reaches every country where conservatives can lay their stink on it.
So what happens when the elite are bigger tax hoarders than the ones they accuse the others of? Holy shit, the elite are even more corrupt than we thought!
But because of the leak, it cause the PM of Iceland to resign:
[font size="8"]The Wealthy Elite [/font]
Spin it! Woohoo, I win 5,000! Boom! Oh we still don't know what that 5,000 is. Could be 5,000 copies of Freddie Got Fingered. Could be 5,000 expired state license plates. Could be 5,000 chicken feet. We don't know. But still, I win! Woohoo! Spin it again! Tax Avoidance.
So "The Panama Papers" have already been out a couple of days, but with 11.5 MILLION documents out there, it will take some time to sort out what really matters and what could have serious ramifications for all parties involved. But governments around the world are already beginning to look through them and some real life world leaders could be implicated in the grandest of all heists. Really I don't even think Danny Ocean and his crew could take back the trillions that have been stolen from us. Here's more:
That's right – there's some serious crimes here involved like money laundering, tax evasion, drug deals, sanctions, I can go on and on. The Panama Papers have some pretty damning evidence against not just America's wealthy elite, but the entire world's wealthy elite. But check out here where Sean Hannity gets owned by an actual economist:
[font size="8"]The Koch Brothers [/font]
Spin it! Where does it land? Nobody knows! Something random in the news!
Spin it again! Money. Or should I say the complete waste of $10 million that the Koch Brothers spent on renaming George Mason's school of law after late Supreme Court justice Antonin Scalia. You know you would think that with the team of auditors that the Koch Brothers can afford, they would you know do some fact checking on this sort of thing before they spend $10 million on anything – doesn't matter if you're buying a Koenigsegg, or you're spending $10 million to name a school after somebody. But no less, the Koch Brothers are huge losers this week after this happened:
As you can imagine this ignited a firestorm on Twitter with people using their twisted imaginations to figure out what "#ASSLaw" meant. My personal favorite Tweet being this:
"#ASSLaw is trending. Lol. I don't think this is the PR they were expecting. Antonin Scalia School of Law. Roflmao I prefer #ASSoL myself."
That's right – ASSoL. Which is pretty fitting when you think about it, especially when most people did think of Scalia as a giant ass.
[font size="8"]Robert Bentley [/font]
Spin it!!! No whammy no whammy no whammy no whammy… what? Bankrupt? NOOOOOOOOOOOOOOOOOOOOOOOOOOOOO!!!!
Spin it again. Sex scandals. Well there is someone who is morally bankrupt and that's Alabama governor Robert Bentley, and last week I talked briefly about this. But this week what's happening in Alabama? Robert Bentley is the kind of family values politician who just a little kinky sex on the side. But this scandal evolved from more than just Bentley's fling with a mistress. In fact it's totally blown up and back in his face. And not in a good way either way. But first a little background on this scandal.
Yes, this is a guy who ran on a campaign of "family values" (whatever that is) and protecting the "sanctity of marriage" (also whatever that is).
But there's more to this scandal than just an affair. You might remember a few months ago when Bentley repositioned some funds that were supposed to be used to clean up that horrific BP oil spill in the Gulf Of Mexico which recently settled for the tune of something like $20 billion. But it's still FUBAR.
So when one is in way too deep of a hole, how does one stop that without getting out in even deeper of a hole?
But seriously though - you take the GOP "get out of jail free" card. Which, if you guessed "pray for forgiveness" is the republican Get Out Of Jail Free card, then you are correct sir / madam! You get points!
That's right – you can commit just about crime imaginable, and if you "pray for forgiveness" and God says "sure, OK" then you are fine. I mean what's the worst that can happen?
[font size="8"]Donald Trump [/font]
Spin it! Wheel goes round, wheel goes round, where does it stop? Nobody knows. Steak!
"I love steak, I have the best steak recipes. I make the best steak. People always come up to me and say "Hey Mr. Trump, your steak is the best. Can I have the recipe? And I give them the recipe because I want to make steak great again! Also buy Trump brand steak sauce – it's better than A1!"
Spin the wheel again! No whammy no whammy no whammy no whammy… stop! Public urination. So the Hollywood Walk Of Fame is a thing, and a very popular tourist destination in Los Angeles. Tons of people every year come down to see their favorite celebrity's star, or see new ones get added. But when public figures, especially ones as controversial and polarizing as Donald Trump have public monuments, they tend to get defaced, and sometimes in very creative ways. But the vandalism is so bad that the Walk Of Fame committee is actually considering pulling Trump's star:
If you saw last Friday's Real Time With Bill Maher, Maher pointed out that Trump's star is in a very public place - 8601 W Hollywood Blvd, or right in front of the Chinese Theater. And come on, that's not even a good swastika. I mean it's completely facing the wrong way. The graffiti, vandalism, and poop is running so rampant on Donald Trump's star that the committee is actually considering removing it, and that's something they almost never do. I mean they actually voted to keep
Bill Cosby's star
despite rampant graffiti and vandalism. But I love that people are also using his star as a toilet:
But while on the subject of Donald Trump, we got to talk about his stance on nuclear weapons, and this is not a guy who you want to have his finger on the button. Seriously, I wouldn't trust Donald Trump to push the "go" button at a carnival fair ride.
But Trumpenfuror got blasted by the Japanese government for his comments should Japan ever go to war with North Korea:
This is where Japan is different and better than the US – while we would bomb the living shit out of anyone who so dare looks at us funny, and occupy them a long time, Japan takes the high road and doesn't consider North Korea's missile launch a threat. But not with a president Donald Trump! Yeah so he'd launch nukes to counteract ISIS. Great, and this is after he threatened violence at the convention I mean riots if he's not the nominee! And even if Donald Trump was the nominee, he would be facing the highest unpopularity level of any president entering office before him:
[font size="8"]Don Blankenship [/font]
Spin it! And the wheel lands on………………. Clip without context!
But Sarah Palin doesn't see race! She says we should be
condoning racism
. So why is she stumping for Trumpenfuror then?
Spin it again! And this time it lands on…. Greed. To get the feel for this entry, read
Steve Wynn's statement
on why he says people don't like being around poor people. So real life C. Montgomery Burns – Don Blankenship, finally gets his just deserts and is getting a one way sentence to Supermax! I mean what does it take to get a real criminal locked up in this country when so many non threatening ones get locked up every minute of every day in this country?
Go to hell Blankenship. The more fitting punishment would be to work a month in his coal mines that he denied regulation and service and maintenance too, which led to the collapse that killed 29 miners. But we'll take him getting locked up for now.
[font size="8"]Rick Scott[/font]
Spin that shit! Wheel goes round, wheel goes round… where does it stop? Come on, VR headset! Daddy wants an HTC Vive! And it lands on… Florida (obviously). So Rick Scott walks into a Starbucks. Starbucks – proudly serving extra large lattes to extra large Americans since 1971. So what happens when a much hated political figure like Florida (obviously) governor Rick Scott goes into a Starbucks in Gainesville in order to buy his morning latte? Well naturally the people well turned on him. And you can't feel too sorry because Rick Scott is a tea party governor and a conservative idiot of the highest caliber. Roll tape!
So what did Rick Scott do to piss people off so badly that he nearly got booed out of getting a drink at a Starbucks?
So he not only defunded Medicaid, he also voted to defund Planned Parenthood. Seriously what the hell? You can't systematically deny health care rights to your entire state and then walk into a public place like a Starbucks and expect that you'll be welcome with open arms. It doesn't work that way! What did he expect? Well to play devil's advocate for a minute, Politifact does some fact checking with the Starbucks heckler:
I give this…………… 9 thumbs up.
[font size="8"]Big Oil [/font]
Spin city!!!! So where does it land for the #8 spot? Come on… oh…. Oh……. Oh.. can it be? A little bit more…. YES!!! New car!!! Wooooooooooohooo! What do I win? A Tesla Model 3?
Wait – you're telling me that they don't go into production until 2017? And that I might not get one until 2020 after a 3 year waiting list? Damn it!
But why am I talking about the Tesla Model 3 when this is about Big Oil? I mean it's no secret that peak oil may or may no longer be just a conspiracy theory. But the Tesla Model 3 is taking both America and the world by storm. And when you think about the implications of what an affordable electric car that actually looks like a real car will do for not just America but the world itself, well, it's no surprise that people are taking notice.
That means that while Big Oil companies like Chevron, Exxon Mobil, and Conoco Philips got drunk with power under the Bush administration, they will be seriously hurting under the Sanders or Clinton administration when these things get off the ground and 300,000 people won't be buying their crude.
[font size="8"]North Carolina [/font]
Spin it to win it!!!!! Clip without context!
Spin that shit again! And it lands on............. drum solo!!!!
So I bring up the drum solo to talk about this next entry - North Carolina. So once again Pat McCrory screwed over the state, and especially their relationship with The Boss, aka Bruce Springsteen. You know, there's a reason why he's called "The Boss". So because of the backlash coming from The Boss, that he canceled the E Street Band's appearance in Greensboro, well, this happened:
But because of this law, and Bruce's cancellation of his concert tour's appearance in Greensboro, there's one particular rep who's calling Bruce a "big bully" for canceling his appearance in Greensboro:
Yes!!!!!!!!!!!!!!! Def Leppard and Justin Beiber! One is a decent has-been 80's hard rock band that is still around, while the other pees in buckets and curses at pictures of Bill Clinton. Yeah that's something to brag about all right. But here's where I am glad that University Of North Carolina lost in the NCAA tournament this year:
Fuck you Margaret Spellings.
You know what? Can we show Villanova's win again?
Thank you Villanova!
[font size="8"]Top 10 Movie Vault [/font]
Spin the wheel one last time this week! Where is it going to land? No one really knows! And it lands on… t-shirt cannon! Whoo! Who in the audience wants one? But you know what? The t-shirt cannon got upgraded to a t-shirt Gatling gun!
But in accordance with Civilization V rules, we still lack technology in the t-shirt flinging world. I mean just a few years ago we were still using the t-shirt trebuchet. We just upgraded to the t-shirt Gatling gun, but we need the t-shirt artillery unit and the t-shirt rocket artillery in order to be really effective at capturing audiences. But the t-shirt XCOM Squad is still a pipe dream, am I right?
Spin it again! And it lands on…….. Can it be??? Yes it's the ??? (Mystery) item!!!! Whooooooooo!!!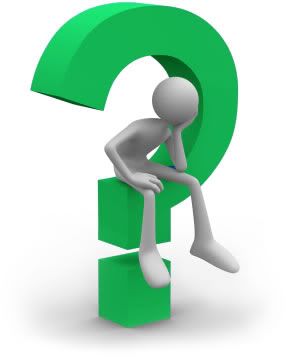 Which happens to be a random trailer!
No that wasn't the trailer for Star Wars: Rogue One. But nope. Instead it's the trailer for Kirk Cameron's ridiculously horrible "Saving Christmas" – a movie preaching about "people don't care about the true meaning of Christmas anymore". The movie was both a critical and a box office disaster . In looking up the info on Saving Christmas, it was a 1.6 out of 10 on IMDB. And this little tidbit appeared on the trivia page for Saving Christmas:
Yes so Kirk Cameron's attempt at boosting the already sagging ratings of Saving Christmas backfired on him big time. And that is basically what happens when you make a movie based on a Bill O'Reilly book that isn't about killing somebody. I mean come on, the man has "Killing Patton", "Killing Reagan", "Killing Lincoln", and "Killing Jesus". What is he trying to tell us exactly? That he likes killing people? The horror! The horror I say! But there is one good thing to come of the Saving Christmas fiasco - it was a near unanimous favorite to win the
2015 Razzie Awards
. Which is a mighty big feat considering it was going up against Transformers: Age Of Extinction, and it would have to be a really shitty movie to knock that piece of shit out of contention for the worst movie of 2014/2015!
But for the 10th spot this week we are going to do something a bit different. I don't want to make fun of religion, but when they can skirt around the Constitution and legally deny LGBT and especially the T people their basic right to exist in truly horrific and humiliating ways, then I can trash their ridiculously awful taste in movies, can't I? After all, it's the least I can do! We are going to open the Top 10 movie vault and talk about some extremely horrible faith based films that are inexplicably dominating the box office. It's definitely no secret that when a faith based film like "Son Of God" or "War Room" hits the movie theaters that churches buy up what should be empty theaters in droves:
Yeah that happens almost every time. So where do we begin? Let's start with the latest film they are trying to inflict on the world – "God's Not Dead 2". Which as you can imagine opened to abysmal box office numbers for a faith based film.
It seems Nashville is becoming the Christian Hollywood (sarcasm). They're home to the Grand Ol Opry, they're home to Christian movie and music studios and even Christian fraternities. A lot of fundie movies are being produced there. But what's really sad? Even churches couldn't fill seats for this piece of crap. I mean the really sad thing? More people would actually rather go sit through "Meet The Blacks". Which is a parody of "The Purge". So let's show the trailer for this movie.
So here's how you don't make a sequel. Let's run through the checklist.
1. Are there any returning characters from the first movie? Just one. And it's a guy who has an incredibly brief cameo in the first one.
2. Does the plot follow the story of the first movie? No.
3. Is there anything even remotely related between the first movie and the second movie? Just the town setting where the main characters are from.
And – spoiler alert... you know what? Do we really need to put a spoiler alert for this piece of shit? I mean you're not going to see it, so fuck it, I'm doing away with the spoiler alert rule for this and telling you the ending of the first Gods Not Dead - they killed off the main antagonist of the last movie in the last movie. This movie is the Christian hardcore fundamentalists' wet dream here. They always play the persecution card whenever one of their own runs for office, like Ted Cruz or Rick Perry, or Rick Santorum for instance. So this movie is essentially the talking point taken to new extremes.They dream of God being taken out of the public square because it would mobilize and energize them to get out the vote to put whatever dream scumbag fundie politicians they want into office to prevent this from happening. I mean look at what Pat McCrory did to North Carolina with the stroke of a pen. But it's something that has about the same odds as you winning the billion dollar lottery while getting struck by lightning. But the weirdest part about this flick? Despite that it has holier than thou candidate and pedophile hiding former Alabama governor Mike Huckabee and Christian rock band Newsboys, not to mention an extremely unnecessary cameo and shout out to everyone's favorite backwoods, LGBT hating, duck hunting crew the Robertson family. So without seeing the movie (why should I put myself through that kind of torture?
), I instead went to IMDB and read through the plot synopsis. Which includes this: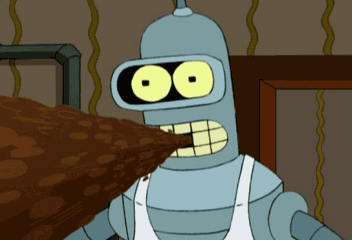 Holy shit! Taking cues from Newt Gingrich, are we? What about that whole "do unto others" part of the Bible? I mean you're not Larry David. But this to me is the strangest part of the entire movie:
But here's where God's Not Dead 2 gets really strange. I thought die hard right wingers and Christian fundamentalists hated just about anyone who drove a Toyota Prius. Anyone remember Coal Rollers?
Well the producers of the movie actually held a contest to give away a brand new 2016 Toyota Prius:
Whaaaaaaaaaaaaaaaaaaaaaaaaaaaaaaaaaaaaaaaaaaaaaaaaaaaaaaaaaaaaaaaaaaaaaaaaaaaaaaaaaaaaaaaaaaaaaaaaaaaaaaaaaaaaaa
aaaaaaaaaaaaaaaaaaaaaaaaaaaaaaaaaaaaaaaaaaaaaaaaaaaaaaaaaaaaaaaaaaaaaaaaaaaaaaaat? Jesus (pun intended). Now I've seen everything!
See you next week!
6 replies, 4172 views
Replies to this discussion thread
| | | | |
| --- | --- | --- | --- |
| 6 replies | Author | Time | Post |
| Top 10 Conservative Idiots #23: Wheel O' Corruption 2: Money Never Sleeps Edition (Original post) | Initech | Apr 2016 | OP |
| | dembotoz | Apr 2016 | #1 |
| | Initech | Apr 2016 | #2 |
| | Initech | Apr 2016 | #3 |
| | Iggo | Apr 2016 | #4 |
| | 0rganism | Apr 2016 | #5 |
| | Initech | Apr 2016 | #6 |
---
Response to Initech (Original post)
Sun Apr 10, 2016, 05:27 PM
dembotoz (15,073 posts)
1. possible for next week could include rick scotts attack ad on the starbucks girl
when being an asshole is not enuf
---
Response to dembotoz (Reply #1)
Sun Apr 10, 2016, 06:13 PM
Initech (89,304 posts)
2. Oh yes that will be on there for sure!
I'm thinking Dennis Hastert will be #1 though.
---
Response to Initech (Original post)
Mon Apr 11, 2016, 12:06 PM
Initech (89,304 posts)
3. K for Monday!
---
Response to Initech (Original post)
Mon Apr 11, 2016, 12:09 PM
Iggo (44,863 posts)
4. Always my favorite feature on the DU.
Keep up the good work!
---
Response to Initech (Original post)
Mon Apr 11, 2016, 12:20 PM
0rganism (23,444 posts)
5. in all fairness, that was a fine drum solo
credit where credit's due, right?
---
Response to 0rganism (Reply #5)
Mon Apr 11, 2016, 12:25 PM
Initech (89,304 posts)
6. Yes it was!