Thu Feb 4, 2016, 12:27 PM
La Lioness Priyanka (53,866 posts)
Men's Rights Activists are such a delight
http://www.sfgate.com/news/article/Group-calling-for-legalization-of-rape-plans-6804402.php
UPDATE: A misogynistic group that planned to hold hundreds of rallies around the world, including San Francisco, announced late Wednesday that it had cancelled the events after international criticism from thousands, including government leaders.

Return of Kings, a group and blog founded by Daryush "Roosh" Valizadeh, who has promoted the legalization of rape in posts online, announced on its website late Wednesday that the "165 meetings in 43 countries" had been cancelled.

The announcement came on the heels of widespread criticism, ranging from threats on social media to public condemnation from government leaders around the world, focusing on the group's attitude toward women.

Return of Kings includes posts titled "8 Things That Make A Girl Stupid And Useless," "Men Benefit From Acting Potentially Violent And Explosive Around Women" and "Germany Proves That 'Rape Culture' Is Merely A Political Weapon Against Western Men."
9 replies, 1712 views
Replies to this discussion thread
| | | | |
| --- | --- | --- | --- |
| 9 replies | Author | Time | Post |
| Men's Rights Activists are such a delight (Original post) | La Lioness Priyanka | Feb 2016 | OP |
| | monmouth4 | Feb 2016 | #1 |
| | KamaAina | Feb 2016 | #2 |
| | Rex | Feb 2016 | #3 |
| | zappaman | Feb 2016 | #9 |
| | gratuitous | Feb 2016 | #4 |
| | smirkymonkey | Feb 2016 | #5 |
| | Hortensis | Feb 2016 | #6 |
| | Katashi_itto | Feb 2016 | #7 |
| | Blue_Tires | Feb 2016 | #8 |
---
Response to La Lioness Priyanka (Original post)
Thu Feb 4, 2016, 12:40 PM
monmouth4 (7,853 posts)
1. Reading my Palm Beach Post, front page said the local meeting was cancelled. I was stunned they
were even having one. Disgusting.
---
---
Response to La Lioness Priyanka (Original post)
Thu Feb 4, 2016, 01:22 PM
Rex (65,616 posts)
3. MRA fuckwads prove what the rest of us know - they are craven cowards that piss themselves
at night while they sob themselves to sleep sucking their thumbs.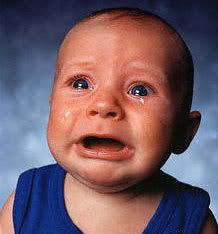 "Why no one love me? Must be everyone else's fault!"
---
Response to Rex (Reply #3)
Thu Feb 4, 2016, 07:12 PM
zappaman (20,561 posts)
9. +1000!
---
Response to La Lioness Priyanka (Original post)
Thu Feb 4, 2016, 01:24 PM
gratuitous (73,811 posts)
4. Delicate little flowers, aren't they?
For all their talk of being the Colossus that rules the earth, they're surprisingly sensitive to any criticism or opposition. Fragile little fellows.
---
Response to La Lioness Priyanka (Original post)
Thu Feb 4, 2016, 02:09 PM
smirkymonkey (58,890 posts)
5. "Whaaaa! Some girl rejected me once so I am going to spend
the rest of my life taking out my hurt fee-fees on all of womankind!"
---
Response to La Lioness Priyanka (Original post)
Thu Feb 4, 2016, 02:17 PM
Hortensis (45,055 posts)
6. Jim Webb might have been delightful in
his particular concern the plight of Southern white males. I'm thinking of his explanation that the enemy he was proudest of making was, not some corrupt political powerhouse, but some kid he killed in the Middle East. Sadly, he dropped out before he could get going on the problems of presumably emotionally castrated ex-patriarchs.
---
---
Response to La Lioness Priyanka (Original post)
Thu Feb 4, 2016, 06:58 PM
Blue_Tires (55,418 posts)
8. LOL...
Pro-Rape Meet-Up Canceled After Women's Boxing Club Threatens to Show Up
Professional douchebag Roosh V. has made a name for himself advocating offensive misogynistic positions on his terrible website Return of Kings, and he's collected a handful of devoted followers in the process. But after scheduling an International Meetup Day for his "tribesmen" this weekend, he appears to have met his match: female boxers.
When they heard that Roosh and his followers were planning to meet up in Toronto, the women of the Toronto Newsgirls boxing club decided they'd attend the meet-up, too. That way when Roosh did what he threatened to do — take photos of any female protesters who showed up to dissect and criticize online later — he'd actually be snapping photos of badass bitches in boxing gloves.
"The photos of us will show women that being powerful is an option," founder Savoy Howe told Metro News. "And I think that's what needs to happen against this d*****bag."
After word of the Newsgirls' plans spread, Roosh decided to cancel the meet-ups, writing that he can "no longer guarantee the safety or privacy of the men who want to attend."
Imagine feeling unsafe in a public space, or afraid to have your privacy violated. As a woman, I have no idea what that must be like.
http://nymag.com/thecut/2016/02/pro-rape-meet-up-canceled-over-safety-concerns.html?mid=twitter_nymag