Sat Dec 19, 2015, 12:11 PM
marmar (72,853 posts)
'Wolf of Pharma Street' Holds Up Unwelcome Mirror to Industry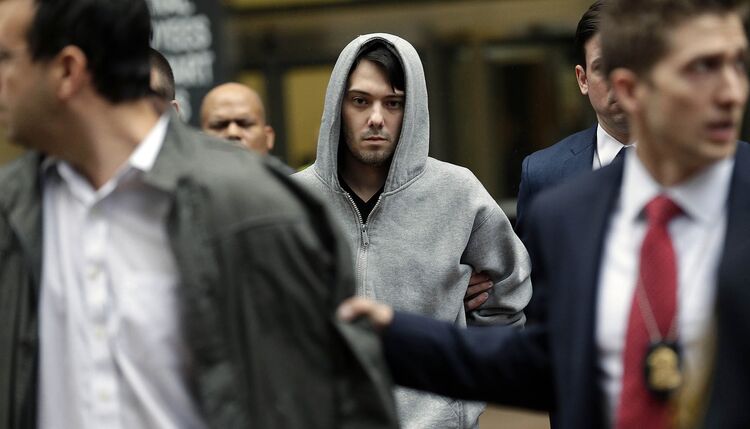 (
Bloomberg
) Martin Shkreli, the pharmaceutical CEO arrested on securities fraud charges this week, may have made drug price increases notorious in the U.S. But his strategy of finding an old drug, raising its price, and taking the profit is one that's increasingly common among a new breed of drugmakers.
Disdaining a business model dependent on expensive research and development, companies like Shkreli's Turing Pharmaceuticals AG, Valeant Pharmaceuticals International Inc., Rodelis Therapeutics and others have taken advantage of inefficiencies in the U.S. health-care system. Old drugs can be sold at much higher prices if the owner is willing to push the boundaries of what the market will bear. Turing, for example, took a decades-old drug, Daraprim, and raised the price to $750 a pill from $13.50.
Shkreli was arrested Thursday in New York on charges related to hedge funds he ran and his old drug company Retrophin Inc. He has denied the charges, which aren't related to drug pricing. Turing declined to comment. The company announced Friday that Shkreli has resigned as CEO.
"Shkreli has become the Wolf of Pharma Street -- he's basically come to represent everything that was bad and wrong with pharma," Art Caplan, a medical ethicist at New York University, said by phone. And while Shkreli may be reviled, said Caplan, "he's not doing anything in terms of prices that other companies haven't done." .................(more)
http://www.bloomberg.com/news/articles/2015-12-18/-wolf-of-pharma-street-holds-up-unwelcome-mirror-to-industry
2 replies, 838 views
Replies to this discussion thread
| | | | |
| --- | --- | --- | --- |
| 2 replies | Author | Time | Post |
| 'Wolf of Pharma Street' Holds Up Unwelcome Mirror to Industry (Original post) | marmar | Dec 2015 | OP |
| | LuvLoogie | Dec 2015 | #1 |
| | Wellstone ruled | Dec 2015 | #2 |
---
Response to marmar (Original post)
Sat Dec 19, 2015, 12:20 PM
LuvLoogie (5,576 posts)
1. He's no wolf. He's a punk.
---
Response to marmar (Original post)
Sat Dec 19, 2015, 12:55 PM
Wellstone ruled (34,661 posts)
2. There are more out there,
this Guy screwed the wrong people and they turned on him.