Tue Jul 28, 2015, 09:54 AM
marmar (72,733 posts)
Au revoir to the Northern White Rhino ..........
Sad.....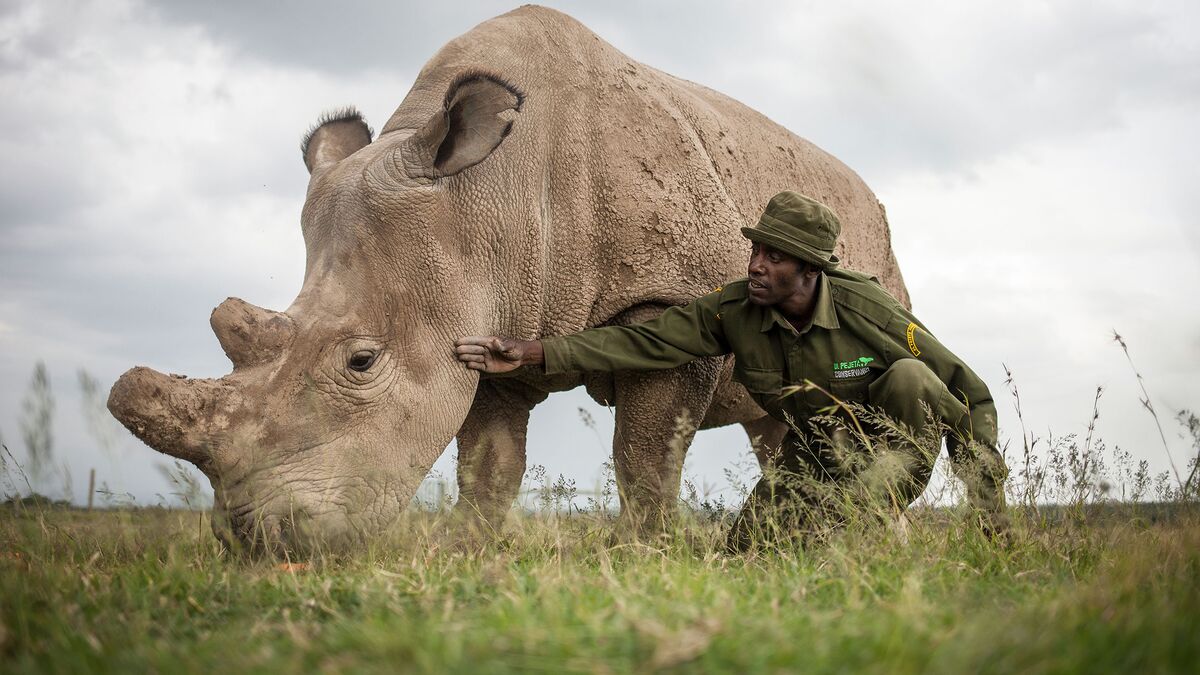 (
Bloomberg
) One of the world's most endangered animals, the northern white rhinoceros, edged closer to extinction when one of the last five of its kind known to exist died in a Czech zoo.
The 31-year-old female Nabire, who lived her life at the Dvur Kralove zoo, about 140 kilometers (88 miles) northeast of Prague, died on Monday of a ruptured cyst, the zoo said on its website Tuesday.
Nabire's death "brought another species closer to complete extinction," zoo director Premysl Rabas said. He blamed the plight of the northern white rhinoceros on "meaningless human greed."
Northern white rhinos were last seen in the wild in central Africa in 2007. Their disappearance stemmed from demand for their horns, which are used for medical and cultural purposes in some parts of Asia and the Arab world. The last surviving male lives in Kenya with two females, and the other female lives in San Diego, according to the Czech zoo. ...............(more)
http://www.bloomberg.com/news/articles/2015-07-28/northern-white-rhino-closer-to-extinction-with-czech-zoo-death
2 replies, 683 views
Replies to this discussion thread
| | | | |
| --- | --- | --- | --- |
| 2 replies | Author | Time | Post |
| Au revoir to the Northern White Rhino .......... (Original post) | marmar | Jul 2015 | OP |
| | The2ndWheel | Jul 2015 | #1 |
| | kysrsoze | Jul 2015 | #2 |
---
Response to marmar (Original post)
Tue Jul 28, 2015, 10:37 AM
The2ndWheel (7,947 posts)
1. We're successful as a species
There's basically nothing that has a defense against us. If anything does, we'll try to find a way so that it doesn't. We'll even try and conquer our own bodies when they work against us.

It's all greed. I guess you could categorize things into good greed, or bad greed, but that's really as arbitrary as anything else. Cutting down tress to make room for farms or roads is just as greedy.
---
Response to marmar (Original post)
Tue Jul 28, 2015, 11:17 AM
kysrsoze (5,323 posts)
2. I have been following this for awhile and it's so revolting. It's all about money...
The horrific die-offs of rhinos, tigers, elephants, etc., can be traced to wealth and superstition. These animals have been poached over trumped up (what a great euphemism for a lie, eh?) claims of effectiveness as aphrodisiacs, for erectile dysfunction, cancer treatment, etc. Some detail on who's consuming rhino horns:
http://www.voanews.com/content/rhino-horn-consumers-18sept13/1752295.html