Sun Jan 4, 2015, 07:33 PM
pepperbear (5,474 posts)
To the NYPD
With all due respect, now you know what it's like as a group to be judged by the actions of a few.
3 replies, 1124 views
Replies to this discussion thread
| | | | |
| --- | --- | --- | --- |
| 3 replies | Author | Time | Post |
| To the NYPD (Original post) | pepperbear | Jan 2015 | OP |
| | ann--- | Jan 2015 | #1 |
| | MinM | Jan 2015 | #2 |
| | MrMickeysMom | Jan 2015 | #3 |
---
---
Response to pepperbear (Original post)
Sun Jan 4, 2015, 11:44 PM
MinM (2,650 posts)
2. NYPD's been running a silent coup against DeBlasio
Borrowed from another
thread
..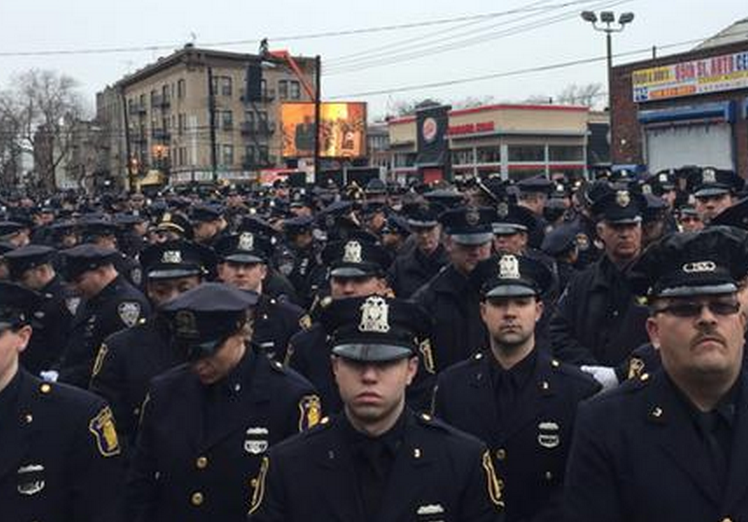 Here's an interesting timeline of events since DeBlasio took over as Mayor of New York from the comment section of a piece in Gawker ..
Comments:
AdamJohnsonNYC
Yesterday 4:09pm
The NYPD's been running a silent coup against De Blasio since the day he stepped in office. They have deep ideological and institutional reasons (to say nothing of financial) to loathe him and have been trying to take his knees out since the beginning. The first weeks in office there were a series of scandals that, in all likelihood were leaked by the NYPD, after de Blasio doubled down on his campaign promise to address inequality and get rid of stop and frisk:
De Blasio's buddy sprung from jail after mayor calls NYPD
(who else would have known about that call?)
CBS 2 Exclusive: De Blasio's Caravan Caught Speeding, Violating Traffic Laws
(guess who handles de Blasio's driving detail!)
While he actually managed to get rid of stop and frisk (because it's so goddamn unpopular) these petty, narrative-driven pseudo-scandals took the wind out of sails and relegated him to photo-ops and good-government busy work. After what happened today and the uninviting de blasio to dead police officers' funeral, when will the media start calling the NYPD's brazen insubordination what it is: an assault on democracy. They work for him (and, by extension, the voters) not any bullshit "code" or "blue blood" shit they may have concocted into their heads. If Obama's generals did this to him in such a flagrant manner, we'd call it unconstitutional if not outright fascism, but when it's the NYPD - a department larger than the FBI - the press covers it as a goddamn personality dispute.
http://gawker.com/here-are-the-scumbags-blaming-de-blasio-and-obama-for-s-1673838320
http://www.democraticunderground.com/1016110473
---
Response to pepperbear (Original post)
Sun Jan 4, 2015, 11:47 PM
MrMickeysMom (20,453 posts)
3. Two words, citizens...