Sun Dec 28, 2014, 03:54 PM
laserhaas (7,805 posts)
The Weekly Bug: Good Cops, Bad Cops and ugly U.S.
This coming year, yours truly will do his best to make this a Sunday morning (early) piece - regularly. (Can someone suggest to the Admin's that we are provide a software tool that allows Du'rs to pre-write and auto-post a thread? -- just sayin....).
Torture wasn't bad enough for U.S. (though there's some good news on the hor-eye that GWB & gang may become international notoriously convicts eluding); so the media made the torture banter vanish with the "black lives do and don't matter" trumpeting's. Addressing that current topic, this Weekly Bug is about the Good, the Bad and the Ugly.
[br][hr][br]
[font size=6 color=blue] The GOOD: Cop[/font]
[br]
Pale Male Cop Chokes AA Handcuffed male and punches AA Female Officer for Stopping the Choking
Although there's much banter about the 'Blue Wall of Silence' (with an upgrade to "back turning&quot
, there's evidences of those who don't play dat. One such person is Buffalo Officer Cariol Horne. As an African American female police officer, Carol Horne stood tall against white male police brutality. Her reward for doing so - was to be
[font size=3 color=brown] fired - and her pension yanked away[/font]
Just before Christmas yours truly started a
PETITION
on change.org about officer Horne that is titled "
Reinstate Officer Cariol Horne's Pension
". This effort is to give (former) Officer Horne a holiday gift that people have taken notice of her nobility. It is case of manifest injustice.
My thread with the video above and the original PETITION - is titled
"
AA Fem Officer Beaten & Loses Pension: Stopping Male Pale Cop Choking Handcuffed AA man
"
A local area journalist who has reported on Officer Cariol Horne's case of manifest injustice, gave thanks for the PETITION and stated the following about the parties (including Mack, who was the handcuffed man choked);
After Mack's last loss a couple years ago he has since hired a new attorne out of Rochester, I haven't talked much about it to him since, but I have to call him anyway. Thanks for stating a New Cariol Holloman-Horne petition, she is on the road now but would be delighted to hear about this.

[br]
The PETITION was set at a modest 100; because it was the last days before Christmas. Surprisingly, we are almost there (88 as last I checked)... If you would be so kind -
[font size=4]Please SIGN[/font]
[br]
[font size=5]
PETITION to Reinstate Carol Horne's Pension[\b] [/font]


[br][hr][br]

[font size=6 color=red]The BAD: COPS[/font]
[br]
Certainly there are more good cops out there, including ones suffering for manifest injustice, for not going behind the 'Blue Wall' like officer Horne has done. Be that as it may, this past few weeks/months, the ties that bind police that are front page, don't bode well for instilling adoration for the uniforms.
We, the average, good faith American citizen, are angry at the fact that Death by Cop is becoming a mainstay. Police, whether they like it or not, are required to "mitigate" - instead of - "INSTIGATE".
No matter how you slice the facts of Officer Wilson shooting Mike Brown, the whole scenario would be different if Wilson hadn't backed up his SUV to confront TWO persons. Not only does this violate common sense, it is a violation of protocol and training. Officer Wilson shot 12 bullets into a background of citizens and family dwellings abundant. A situation made far more morose by the fact that Prosecutor McCullough pulled some very questionable moves and witnesses that played U.S.
Same for the scenario of the choking of the man in Staten Island
.
Also, in that situation, it is clearly visible that the man, upon being choked, was putting his hands up. My reaction would have been to turn into the assailant. But the victim didn't. Instead, while crying out over and over again - I Can't Breathe - his life was choked out of him; because this "INSTIGATING" use of force was deemed necessary to arrest a man for breaking the law as a terrorist threat by selling "single" cigarettes.
[br]
[font size=3 color=blue]
Rewarding the BLUE WALL Bad Faith Behavior
[/font]
[br]
We can simply start at the Trayvon Martin case and how Zimmerman was somewhat rewarded with the raising of $200,000.00; and how such sets a very BAD precedent. Then leap forward to the fact that Officer Wilson did resign; but has a potential $1 million in TShirt sale monies that may be coming his way
[center][font size=6 color=red] Whammy says - WTF! [/font][/center]
Can it even be allowed (
guilty by grand jury or not
) that a party who kills someone,
especially a police officer
, get a reward MILLION dollars as a result? For the sake of the good order of society, this simply can NOT be allowed.
Whammy says No Way Policia'y!
With prosecutors like McCullough directly linked (in soooo many ways) to the police. Along with a system that sides with cops first (as it should in "honorable" days); and always questions the purported perpetrators (even if it were the Pope). Then there needs be a clear - NO conflict of interest - protocol to make sure citizens don't start a "we v they" civil war.
Jeopardy Has Not Attached: Killer Cops Can Still Be Indicted
We need to "RE"establish order (and comfort) to the population as a whole. The picture above is by Truthout.org story that informs U.S. all the bad guys can still be punished. We need totally 100% "independent" investigator/ prosecutors of police shootings and killings.
As stated by truthout in its
"Jeopardy - Cops can STILL be indicted
"
City officials allowed prosecutors with conflicts of interest to handle the Michael Brown and Eric Garner cases. The prosecutors were deeply tied to the cops. They relied on the cops for their evidence. They were practically family with the cops. That is why their grand juries failed to return indictments.

City officials still refuse to appoint an independent special prosecutor in each case. But now the violent act by Mr. Brinsley makes these appointments urgent.
[br]
This sums it up - appropriately - and leads U.S. into the final part of today's Weekly Bug....
[br][hr][br]
[br]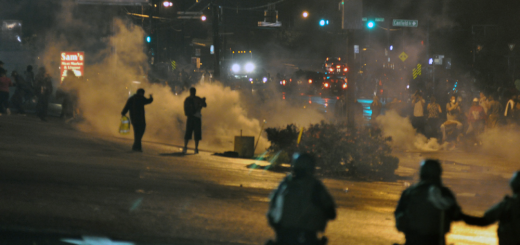 [br]
[font size=6 color=brown]The UGLY: U.S.[/font]
[br]
It strikes me as somewhat perplexing that you never see an undercover cop (and/or even citizen for that matter) running behind the Blue's and shooting at the crowd. But we do have incidents of undercover's and otherwiser's going into crowds and seemingly giving the anxious gun carrying "officers" a reason to shoot many.
Can you say (or even remember) Selma and/or Kent State
?
As it would seem, bad faith cops really don't need a reason to INSTIGATE matters. Once you have the badge, uniform and authorization to use your gun, simply because you "fear" for you life; you can beat, choke and fire away.
Be that as bad as it is, we then have real criminals foaming at the mouth for the riots that may come
.
Here's the golden goose chance for thugs, gangs and the wannabe mob(sters). You see the press is everywhere, just waiting for something to happen. The police and other authorities are on edge too. So all one bad guy need do is throw a brick through the electronics retailer's window;
and Have At IT!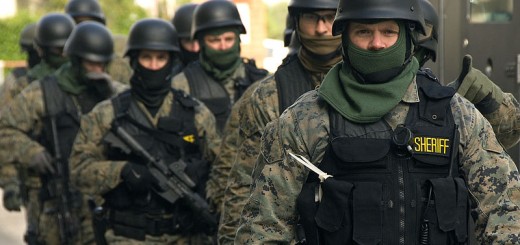 And yet, it doesn't stop there. We have people in uniform that are too chicken to beat up people by themselves; but they are anxious to prove who they are. Inside is the rage begging to be set free. If only there would be a perfect scenario where all the brothers in blue would have their back and they could then "get some" banging of heads, kicking of asses (and maybe even groping freely). So, when an undercover and/or thug allowed to room free begins his mayhem
They (the bullies in hiding) can Have At IT!
[font size=5 color=burnt red]THE REAL UGLY[/font]
Though there are those among U.S. who need to be arrested (including Romney, Bain Capital and Goldman Sachs), there are also those who need to have their ability to arrest - be YANKED away.
Immediate above pics are from "
the Most Important News.com
" website. It details the wrongs and rights of organized protests that the cops call mobs.
However, this is not the REAL problem. Citizens are citizens, as such, they do what citizens do. Some good, some bad and some ugly. The police - however - are to be held to a higher standard than that trodden by the crowds.
What do we do we Police become Mobs!
We have the right (even the duty) to prosecute bad cops. But - to do so - we need GOOD prosecutors. As Truthout.org points out;
The cops who killed Michael Brown and Eric Garner can still be indicted. A grand jury does not invoke double jeopardy. Jeopardy does not attach in the grand jury process. As mentioned in a US Supreme Court case, United States v. John H. Williams, Jr., "The Double Jeopardy Clause of the Fifth Amendment does not bar a grand jury from returning an indictment when a prior grand jury has refused to do so." Only after the regular jury in a trial court is sworn in does jeopardy attach.

This means that a redo is possible. The cops who killed Michael Brown and Eric Garner can still be indicted and tried for murder under state law in Missouri and New York.
This makes police SCARED!
After centuries of having the right to billy club, beat up, fake evidence and kill at will, the police now have the instantaneous internet and Youtube to deal with. So the video of the choking, though it results in NO grand jury indictment, still languishes as - TellTALE!
So, what do they do, these police who are justified in their actions. How do they show U.S. all that they are of good faith and sound judgment in their shootings, choking's, so on and so forth?
They TURN THEIR BACKS ON U.S. All.
The pick above is of the Mayor of New York City. He's not done anything wrong; because he's NOT the Police Commissioner - he's THE MAYOR. Because the police are scared to death about where all this public review of their Blue Wall/ 'Scot Free' policies are going...
They TURN THEIR BACKS
This is the good guys, becoming bad guys, blaming all of America (and their elected leaders) for what's wrong with this country and the current mindsets, protests and such concerning Police.
Of course, it never occurs to them, that the Police are now
THE MOB!
[br]
[hr][br]
As this is such that it is, I can't leave this week with a full joke; so I'm leaving you with a wry one. My Christmas was blessed with the presentation to me, of a wonderful piece by Poet Anthony Anaxagorous from London.
It is titled "This is Not a Poem and I am NOT a Poet"
apropos
[br]
[br][hr][br]
5 replies, 953 views
Replies to this discussion thread
| | | | |
| --- | --- | --- | --- |
| 5 replies | Author | Time | Post |
| The Weekly Bug: Good Cops, Bad Cops and ugly U.S. (Original post) | laserhaas | Dec 2014 | OP |
| | laserhaas | Dec 2014 | #1 |
| | SamKnause | Dec 2014 | #2 |
| | laserhaas | Dec 2014 | #3 |
| | laserhaas | Dec 2014 | #4 |
| | laserhaas | Dec 2014 | #5 |
---
---
Response to laserhaas (Original post)
Sun Dec 28, 2014, 04:17 PM
SamKnause (11,828 posts)
2. K&R
---
---
---