Fri Apr 6, 2012, 10:15 AM
Are_grits_groceries (16,731 posts)
Take action:Loews Hotels Under Fire For Inhumane Trapping Of Cats
Orlando, Florida- It's no vacation for the Loews Royal Pacific, Loews Portofino and Hard Rock Hotel at Universal Orlando Resorts this week, which have been accused of cruel treatment to feral cats living on the properties.
Hotel guests have reported that cats, which were ordered to be trapped by the hotel,
were left in their traps for up to nine hours, baking in the sun, with temperatures up to 90 degrees.
The cats were without food and water and often injured while trying to escape the traps. They found two cats with bloody noses, another with a gash on its head.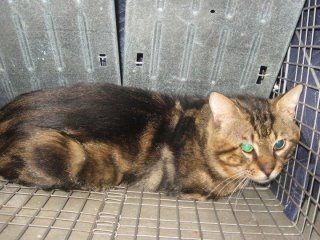 The claims were compiled by Alley Cat Allies, the only national advocacy organization dedicated to the protection and humane treatment of cats.
Becky Robinson, president and co-founder of Alley Cat Allies stated, "The trappers at the Loews Orlando resorts, called Critter Control, are clearly not following humane best practices," said Robinson.  "Proper protocol dictates that the traps should be continuously monitored, covered by a sheet or towel immediately after trapping to minimize stress and chance of injury for the cat, and removed to a safe, quiet place. 
Worse, the cats have been suffering, denied food for more than a week and employees' jobs have been threatened if they are caught feeding them."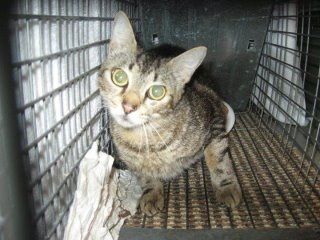 "These cats have lived there for years. This is their home. They have food and caretakers, like any indoor pet. More importantly they each have names and a story," says George Ricci, the bellman who started the effort and was the main caretaker.
<snip>
http://news.petpardons.com/loews-hotels-under-fire-for-inhumane-trapping-of-cats/
About
Loews Hotel at Universal Orlando once had a model TNR program and even built "cat mansions" for their ferals to eat at. Now, years, later, they've suddenly decided to end all that and trap the cats and send them to Animal Control... to likely die.
Description
Here is the press release by Alley Cat Allies regarding the Loews Hotels Universal Orlando cat issue:
http://www.alleycat.org/page.aspx?pid=1163
HOW YOU CAN HELP:
Please go here and email the president and board of Loews Hotels:
http://capwiz.com/alleycat/issues/alert/?alertid=61135491&PROCESS=Take+Action&external_id=10519.0
...See More
https://www.facebook.com/SaveLoewsCats
The jackasses who run these hotels need to be put in cages in 90 degree weather. Bake those assholes!
2 replies, 1725 views
Replies to this discussion thread
| | | | |
| --- | --- | --- | --- |
| 2 replies | Author | Time | Post |
| Take action:Loews Hotels Under Fire For Inhumane Trapping Of Cats (Original post) | Are_grits_groceries | Apr 2012 | OP |
| | left coaster | Apr 2012 | #1 |
| | sinkingfeeling | Apr 2012 | #2 |
---
Response to Are_grits_groceries (Original post)
Fri Apr 6, 2012, 10:28 AM
left coaster (1,093 posts)
1. Signed and shared. Thanks for the heads up! nt
---
Response to Are_grits_groceries (Original post)
Fri Apr 6, 2012, 11:34 AM
sinkingfeeling (33,667 posts)
2. Done on behalf of my 4 feral/rescued cats.