Thu Mar 22, 2012, 03:31 AM
Are_grits_groceries (16,753 posts)
Chely Wright: Which Country Stars Supported Her Decision to Come Out?
Musician Chely Wright says when she came out as lesbian two years ago only three of her fellow country performers showed their support publicly, reports Huffington Post.
Wright tells SiriusXM host Michelangelo Signorile that many of her fellow country music entertainers that she considers her friends didn't have the courage to express their support for her.
"The only ones who supported me publicly are Mary Chapin Carpenter, Leann Rimes and SHeDAISY,"
Wright says.
Wright came out publicly in 2010 and says that despite some death threats and hate mail from conservative fans who couldn't accept her sexual orientation, response was "really positive." She also reveals that
no male country performers offered her encouragement
, but a few females expressed support, though not publicly. "Privately — Faith Hill, Trisha Yearwood and Naomi Judd," Wright tells Signorile. "I think some of the artists really have a fundamental belief that there's something wrong with me," she adds. "But I think most of the artists don't want their fans to know that they're supportive of me because they don't want to lose a record sale.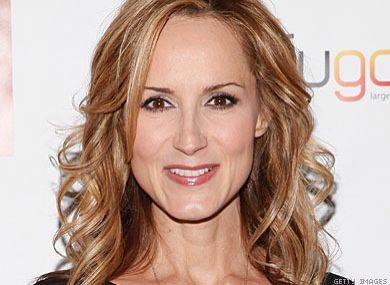 Earlier this month Wright launched The Lighthouse, a community center for LGBT people, their families, and friends in Kansas City, Mo.
http://www.advocate.com/News/Daily_News/2012/03/21/Chely_Wright_Reveals_Country_Stars_Who_Supported_Her/
Remember those 3 names!
C'mon Naomi. You have more stones than that. I would never have guessed that you would have hidden. So disappointed in you. I bet Ashley and Wynonna wouldn't back off.
Ask Dolly. She'll tell them.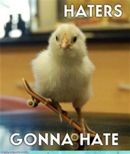 4 replies, 2067 views
Replies to this discussion thread
| | | | |
| --- | --- | --- | --- |
| 4 replies | Author | Time | Post |
| Chely Wright: Which Country Stars Supported Her Decision to Come Out? (Original post) | Are_grits_groceries | Mar 2012 | OP |
| | Dawson Leery | Mar 2012 | #1 |
| | sadbear | Mar 2012 | #2 |
| | KamaAina | Mar 2012 | #3 |
| | snooper2 | Mar 2012 | #4 |
---
Response to Are_grits_groceries (Original post)
Thu Mar 22, 2012, 03:36 PM
Dawson Leery (16,126 posts)
1. The country scene is notoriously right wing (as the events of the past decade have demonstrated).
---
Response to Are_grits_groceries (Original post)
Thu Mar 22, 2012, 03:38 PM
sadbear (4,340 posts)
2. I already dislike their music
---
---
Response to KamaAina (Reply #3)
Thu Mar 22, 2012, 03:48 PM
snooper2 (29,419 posts)
4. Twice now in this thread, so tween writing skills have made it into the country music scene
we are all doomed