Wed Feb 1, 2012, 02:32 PM
ProfessionalLeftist (4,982 posts)
NO Parasites for President
Last edited Wed Feb 1, 2012, 08:24 PM - Edit history (2)
WHY does this man - Willard Romney - want to be President?
Consider the following in regards to Mr. Romney:
1) He refused to serve in his country's military. So did his father. So did his sons. Why, if they're such great, devoted, patriotic Americans who deserve to be America's "First Family", did they not serve?
2) He refuses to pay the same tax rate as everyone else on his huge income and profits and in fact his company sent lobbyists to Washington to ensure that HE would never have to pay more than 12 - 15%, if that. And he still whines that that is too much! Everyone else pays around 20 - 35%, or more.
3) He doesn't believe that American jobs are worth anything and doesn't give a damn if Americans even have jobs. He worked to eliminate them. For profit. HIS profit.
WHAT is important to him? It certainly isn't the United States of America. So why does he want to be President?
4) If he becomes President, who will he represent? I'll tell you who: He will represent (and is the poster boy for) one percent of America. The very richest amongst us. That is all.
What about the rest of us? Well, here's an example . . . (
thanks riverwalker
-
http://www.democraticunderground.com/1002251189
)
We know Romney's family does not believe in serving in the military.
You can say "
OK, nothing wrong with that
". And there isn't -- unless you are a hawk that fully supports a war that others have to fight. Civil War, WW1, WW2, Korea, Vietnam, Desert Storm, Iraq 2, Afghanistan, etc.
No Romney has ever served. Ever.
In 2007 when asked why his 5 healthy trust-fund sons did not fight in the war he supported, he answered with some stupid Winnebago comment - and tossed the crumb that he "
personally contributed $25,000 to various organizations that support military personnel
".
Keep in mind that Willard Romney makes that much by 10:00 am EVERYDAY in interest alone
.
By 2007, when he made the statement, nearly 4000 US troops had died in Iraq, not including Afghanistan.
>>
$25,000 divided by 4000 comes to about $6.25. Six dollars and twenty-five cents.
<<
So there you go. And so I ask again. WHAT about the rest of us?
And I ask again, WHY does this man - Willard Romney - want to be President? It's quite evident that he has no respect, regard for, or loyalty to the very nation he says he wants to lead -- the same nation that helped himself and his father amass their vast ocean of personal wealth at bargain basement tax rates at the expense of the rest of us and our own economic security. Like the rest of his family, he refused to serve in the military, offering pittances and pathetic excuses instead. But he wants to "
serve
" in the Oval Office? Serve WHAT? Considering his record, I can only assume that would mean serving himself and the rest of the 1%. Serving them
our
lunch. Our economic stability, our futures and our lives would continue to be feasted upon by these Beasts of Greed so that they can amass even more privilege, power and wealth at the expense of everyone else.
Again. Still.
He is not a leader. He is a parasite upon this nation just like all the other parasites who own and control this country from Wall Street and from corporate boardrooms. Those who sent swarms of lobbyists to DC in the past and who continue to do so now to ensure our government does their bidding -- and
only
their bidding, to the exclusion of most of the rest of America.
That isn't "leadership". It's GREED.
Leaders
serve
. To serve means to
GIVE
, not just take, like a parasite. To be a leader is to be the polar opposite of Willard Romney and his family are, or have been. To say he is not fit to lead the United States is an understatement. His entire life has been spent - like the rest of the 1% - bleeding the rest of us dry.
People like Romney like to refer to the middle class and poor who are struggling and partake of public assistance as "
parasites
".
But wait - who are the real parasites here?
Somebody
has to pay the taxes Romney and the rest of the 1% doesn't. That means
everyone else
pays them - or they simply get added to the national debt. What about those millions of jobs Romney and the rest of his wealthy 1% friends have eliminated or sent out of the country in the past several decades in order to fatten their bank balances and bottom lines, thereby driving the middle class into poverty and the poor even further into poverty. Yet simultaneously, they all want to cut public assistance and burn the social safety net from beneath those they've sent hurling into it.
That isn't "leadership". It's GREED. And it sure as hell isn't "serving" anything, except themselves.
NO Parasites for President.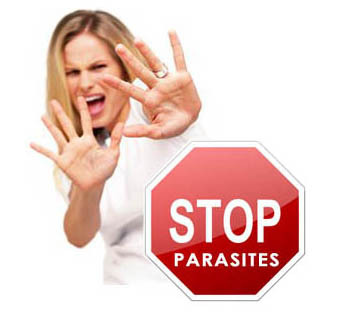 RE:
http://thecaucus.blogs.nytimes.com/2007/08/08/questions-about-romneys-sons-and-military-service/
3 replies, 3432 views
Replies to this discussion thread
| | | | |
| --- | --- | --- | --- |
| 3 replies | Author | Time | Post |
| NO Parasites for President (Original post) | ProfessionalLeftist | Feb 2012 | OP |
| | BlueToTheBone | Feb 2012 | #1 |
| | ProfessionalLeftist | Feb 2012 | #2 |
| | rurallib | Feb 2012 | #3 |
---
Response to ProfessionalLeftist (Original post)
Wed Feb 1, 2012, 02:37 PM
BlueToTheBone (3,747 posts)
1. Great post. Thanks!
---
Response to ProfessionalLeftist (Original post)
Wed Feb 1, 2012, 02:55 PM
ProfessionalLeftist (4,982 posts)
2. At least he admits it....that he is only there to serve the 1%
---
Response to ProfessionalLeftist (Original post)
Wed Feb 1, 2012, 03:33 PM
rurallib (60,288 posts)
3. can't even keep his moneys in US banks
shit - he can't even remember how many foreign bank accounts he has.
Jesus this man has a shitload of money.

Nor have any of his kids served in the services while he has cheered war on.