Tue Feb 26, 2013, 04:35 PM
Liberal_in_LA (44,397 posts)
This one room library has a $20K Cisco router, 7 placed in a town of 491 people
Why a one-room West Virginia library runs a $20,000 Cisco router
Cisco, West Virginia wasted $5M on enterprise-class gear.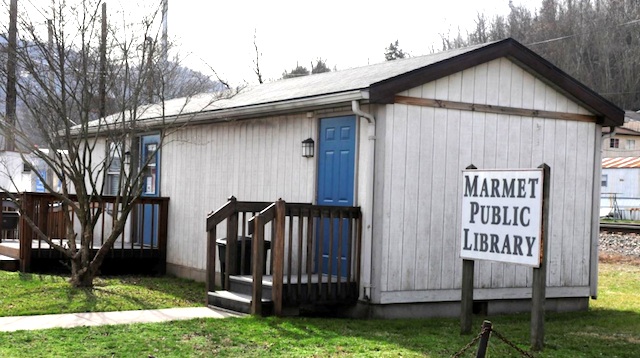 Yes, this library has a Cisco 3945 router.
Marmet, West Virginia is a town of 1,500 people living in a thin ribbon along the banks of the Kanawha River just below Charleston. The town's public library is only open Thursdays, Fridays, and Saturdays. It's housed in a small building the size of a trailer, which the state of West Virginia describes as an "extremely small facility with only one Internet connection." Which is why it's such a surprise to learn the Marmet Public Library runs this connection through a $15,000 to $20,000 Cisco 3945 router intended for "mid-size to large deployments," according to Cisco.
In an absolutely scathing report (PDF) just released by the state's legislative auditor, West Virginia officials are accused of overspending at least $5 million of federal money on such routers, installed indiscriminately in both large institutions and one-room libraries across the state.
The routers were purchased without ever asking the state's libraries, cops, and schools what they needed. And when distributed, the expensive routers were passed out without much apparent care. The small town of Clay received seven of them to serve a total population of 491 people... and all seven routers were installed within only .44 miles of each other at a total cost of more than $100,000.
In total, $24 million was spent on the routers through a not-very-open bidding process under which non-Cisco router manufacturers such as Juniper and Alcatel-Lucent were not "given notice or any opportunity to bid."
As for Cisco, which helped put the massive package together, the legislative auditor concluded that the company "had a moral responsibility to propose a plan which reasonably complied with Cisco's own engineering standards" but that instead "Cisco representatives showed a wanton indifference to the interests of the public in recommending using $24 million of public funds to purchase 1,164 Cisco model 3945 branch routers."
In other words, the project has been a stellar example of what not to do and how not to do it.
http://arstechnica.com/tech-policy/2013/02/why-a-one-room-west-virginia-library-runs-a-20000-cisco-router/
11 replies, 1923 views
Replies to this discussion thread
| | | | |
| --- | --- | --- | --- |
| 11 replies | Author | Time | Post |
| This one room library has a $20K Cisco router, 7 placed in a town of 491 people (Original post) | Liberal_in_LA | Feb 2013 | OP |
| | redstatebluegirl | Feb 2013 | #1 |
| | riqster | Feb 2013 | #2 |
| | lpbk2713 | Feb 2013 | #3 |
| | aristocles | Feb 2013 | #4 |
| | trumad | Feb 2013 | #5 |
| | snooper2 | Feb 2013 | #6 |
| | annabanana | Feb 2013 | #7 |
| | aristocles | Feb 2013 | #8 |
| | Liberal_in_LA | Feb 2013 | #9 |
| | Wilms | Feb 2013 | #10 |
| | Heywood J | Feb 2013 | #11 |
---
Response to Liberal_in_LA (Original post)
Tue Feb 26, 2013, 04:37 PM
redstatebluegirl (2,873 posts)
1. This is government waste, not Social Security or Medicare!
---
Response to Liberal_in_LA (Original post)
Tue Feb 26, 2013, 04:41 PM
riqster (13,986 posts)
2. Three gets you five that people living five miles away
...have no Internet access at all.
---
Response to Liberal_in_LA (Original post)
Tue Feb 26, 2013, 04:44 PM
lpbk2713 (32,338 posts)
3. Unscrupulous sales people ... I'm shocked and appalled.




A lot of businesses and gov agencies are putty in the hands of people who
sell data and telecomm because they don't do their due diligence. And right
now those Cisco sales people are living large and enjoying their recently
acquired promotions.



---
Response to lpbk2713 (Reply #3)
Tue Feb 26, 2013, 04:50 PM
aristocles (594 posts)
4. Unscrupulous? Yes!
Cisco Sales is well known for such deals. The government agents and sales people involved probably golf together at the Kanawah Country Club.
---
Response to Liberal_in_LA (Original post)
Tue Feb 26, 2013, 04:53 PM
trumad (41,692 posts)
5. In defense of Cisco---
It was probably an aquisition by state. Its not as if they sold it directly to the library.
---
Response to Liberal_in_LA (Original post)
Tue Feb 26, 2013, 05:00 PM
snooper2 (29,510 posts)
6. I guess all the 1841s were out of stock LOL...
I would say plenty of blame to go around on this one...
All the government contracts I've worked with have pretty detailed RFP and lots of discussions before signing on the dotted line. This is West Virginia we are talking about though
---
Response to Liberal_in_LA (Original post)
Tue Feb 26, 2013, 05:17 PM
annabanana (52,181 posts)
7. I sure hope people are poking around
looking for the kickbacks. .

(I wonder what a field of kickbacks waving in the breeze looks like)
---
---
---
---
Response to Liberal_in_LA (Original post)
Wed Feb 27, 2013, 09:30 AM
Heywood J (2,515 posts)
11. I'm utterly shocked that a company,
which recently forced a new license agreement on customers with existing hardware and a firmware update that most didn't want and which stripped away features while monitoring the browsing history of all users, would do this.
http://www.extremetech.com/computing/132142-ciscos-cloud-vision-mandatory-monetized-and-killed-at-their-discretion
When you use the Service, we may keep track of certain information related to your use of the Service, including but not limited to the status and health of your network and networked products; which apps relating to the Service you are using; which features you are using within the Service infrastructure; network traffic (e.g., megabytes per hour); internet history; how frequently you encounter errors on the Service system and other related information ("Other Information").
http://boingboing.net/2012/07/03/cisco-locks-customers-out-of-t.html
Oh, and Cisco reserves the right to continue to update your router, even if you set it not to allow automatic updates.