Tue Feb 5, 2013, 05:47 PM
KoKo (84,711 posts)
SURPRISE! Over 50 Countries Complicit in US Worldwide Torture Campaign
Over 50 Countries Complicit in US Worldwide Torture Campaign
New report details the murky channels of rendition after 9/11, and the many countries who had their hand in it
-
The Guardian reports:
The states identified by the OSJI include those such as Pakistan, Afghanistan, Egypt and Jordan where the existence of secret prisons and the use of torture has been well documented for many years. But the OSJI's rendition list also includes states such as Ireland, Iceland and Cyprus, which are accused of granting covert support for the programme by permitting the use of airspace and airports by aircraft involved in rendition flights.

Canada not only permitted the use of its airspace but provided information that led to one of its own nationals being taken to Syria where he was held for a year and tortured, the report says.

Iran and Syria are identified by the OSJI as having participated in the rendition programme. Syria is said to have been one of the "most common destinations for rendered suspects", while Iran is said to have participated in the CIA's programme by handing over 15 individuals to Kabul shortly after the US invasion of Afghanistan, in the full knowledge that they would fall under US control.
------
The report does not presume that these practices have completely subsided under the Obama Administration. In 2009, after taking office, President Obama rejected calls for a national commission to investigate such practices, saying he wanted to "look forward and not back."

And, as Ackerman adds, "while Obama issued an executive order in 2009 to get the CIA out of the detentions business, the order 'did not apply to facilities used for short term, transitory detention.'"
http://www.commondreams.org/headline/2013/02/05-0
8 replies, 921 views
Replies to this discussion thread
| | | | |
| --- | --- | --- | --- |
| 8 replies | Author | Time | Post |
| SURPRISE! Over 50 Countries Complicit in US Worldwide Torture Campaign (Original post) | KoKo | Feb 2013 | OP |
| | Tierra_y_Libertad | Feb 2013 | #1 |
| | Leslie Valley | Feb 2013 | #3 |
| | Electric Monk | Feb 2013 | #2 |
| | just1voice | Feb 2013 | #4 |
| | KoKo | Feb 2013 | #8 |
| | woo me with science | Feb 2013 | #5 |
| | OldDem2012 | Feb 2013 | #6 |
| | Wilms | Feb 2013 | #7 |
---
Response to KoKo (Original post)
Tue Feb 5, 2013, 05:51 PM
Tierra_y_Libertad (50,414 posts)
1. No doubt the administration will demand that those responsible stand trial..or will it?
---
Response to Tierra_y_Libertad (Reply #1)
Tue Feb 5, 2013, 06:03 PM
Leslie Valley (310 posts)
3. And why would that be?
You don't think that the previous administration would have been armed with an opinion from it's DOJ justifying it's actions? It seems that's all that is required in the ongoing, never ending "War on Terror©".
---
Response to KoKo (Original post)
Tue Feb 5, 2013, 05:55 PM
Electric Monk (13,869 posts)
2. But what does this have to do with Beyonce at the Super Bowl?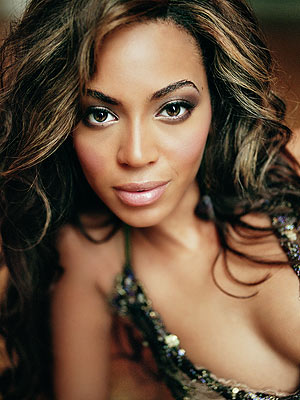 (k&r)
---
Response to KoKo (Original post)
Tue Feb 5, 2013, 06:07 PM
just1voice (1,362 posts)
4. Sadly, the U.S. itself is now "too big to prosecute"
A fully fledged empire with our torturous wings spread around the world. The only way any law or reason can be restored is from within our own country and that sure isn't happening now. Chomsky was talking about it the other day, how it dates all the way back to the Magna Carta and how we're ignoring 1000 years of human rights progress.
---
Response to just1voice (Reply #4)
Thu Feb 7, 2013, 12:00 AM
KoKo (84,711 posts)
8. Chomsky makes history make sense...just like Howard Zinn did.
Yes...Too Big to Prosecute and Too Big to Fail. But, we have to hope that saner heads prevail and that the Voice of the People will get through to the DC Bubble and Wall Streets Entitlement. You can't keep "The People" down with zero interest rates for savers and "tap on hands for Bank/Wall Street Fraudsters with kids who have mountains of debt trying to finance their way through college for a better life with no job prospects and much of the Middle Class edging down year by year in their lifestyle and expectaions for their kids and other dependents along with their pride and seeing their hard work go down the tubes with austerity the new policy while the upper 5% prosper and few who brough this on are held accountable for the suffering and misery.
---
Response to KoKo (Original post)
Tue Feb 5, 2013, 06:09 PM
woo me with science (32,139 posts)
5. Surprise!
Does *anything* surprise us anymore?

Will *anything* be enough to stop circling the wagons?

Will we *ever* stand up together, as Americans, regardless of party, to oppose this shit?

K&R
---
Response to KoKo (Original post)
Tue Feb 5, 2013, 06:38 PM
OldDem2012 (3,526 posts)
6. Actually, it's pretty much old news...
....because the practice goes all the way back to the Reagan Administration.

In 1984 and 1986, during a wave of terrorist attacks, Congress passed laws making air piracy and attacks on Americans abroad federal crimes. Ronald Reagan added teeth to these laws by signing a secret covert-action directive in 1986 that authorized the CIA to kidnap, anywhere abroad, foreigners wanted for terrorism. A new word entered the dictionary of U.S. foreign relations: rendition.

In September 1987, the United States executed an extraordinary rendition, code named Goldenrod, in a joint FBI-CIA operation. Fawaz Yunis, who was wanted in the U.S. courts for his role in the hijacking of a Jordanian airliner that had American citizens on board, was lured onto a boat off the coast of Cyprus and taken to international waters, where he was arrested.

Poppy Bush was the VP during Reagan's two terms, and no doubt helped facilitate the practice of rendition because of his long history with the CIA. Poppy shows up in just about every major CIA intelligence operation from the founding of the CIA in 1947 through the end of his own presidency.

Is it any wonder that W refined the practice during his two terms?


---