Sat Jan 12, 2013, 04:19 PM
Octafish (55,745 posts)
JFK Continued the New Deal as the New Frontier
The peaceful exploration of space was the best thing to happen to jobs in history. At its peak,
400,000 Americans
were employed in the Apollo Project.
Imagine if President Kennedy had lived, where the nation would be today? I believe, if we could figure out how to the moon and back, we could face any problem on earth and solve it -- from ending hunger, poverty and ignorance to creating a lasting peace.
Problems today's GOP considers intractable (see Poppy Bush inaugural "More will than Wallet&quot
such as joblessness, poverty, crime, would be tackled, instead of ignored, like they've done with public education. And the treasures accumulated since would be used to make life better for everybody on earth instead of sitting in a secret Swiss bank account.
But, no. The conservatives killed the New Deal after LBJ and the Great Society. For the space program,
it started with Nixon
. Instead, they gave the store away to
War Inc
, who sank the national treasure into the "
Money trumps peace
" crowd.
4 replies, 1893 views
Replies to this discussion thread
| | | | |
| --- | --- | --- | --- |
| 4 replies | Author | Time | Post |
| JFK Continued the New Deal as the New Frontier (Original post) | Octafish | Jan 2013 | OP |
| | EssexBorn99 | Jan 2013 | #1 |
| | Octafish | Jan 2013 | #2 |
| | LongTomH | Jan 2013 | #3 |
| | Octafish | Jan 2013 | #4 |
---
---
Response to EssexBorn99 (Reply #1)
Sat Jan 12, 2013, 04:53 PM
Octafish (55,745 posts)
2. I was going to welcome you to DU, but I see you've returned home.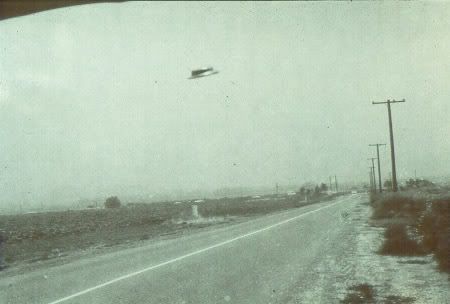 You did bring up an interesting topic, for those interested in space exploration.
---
Response to Octafish (Original post)
Sat Jan 12, 2013, 08:07 PM
LongTomH (7,739 posts)
3. Thanks Octafish! People should remember it was Nixon who ended the Apollo project.
There were supposed to be three more Apollo lunar missions and an Apollo follow-on program. The Saturn V launchers for the Apollo 18 and 19 missions are corroding in the salt air at Johnson Space Center and Cape Canaveral.

For some time, I've been thinking about writing a book challenging the 'conventional wisdom' that the space program was purely an artifact of the Cold War. Eisenhower wanted NASA to be civilian and for our first satellite to be launched by a civilian rocket instead of the Army's Jupiter-C.

JFK, in the last few months of his life, wanted the US and USSR to work together in space. According to James Douglass, Nikita Khruschev finally acquiesced to Kennedy's request, against the advice of his own government.

The idea of space as an alternative, a 'moral equivalent to war,' was an early argument for space exploration.
---
Response to LongTomH (Reply #3)
Sun Jan 13, 2013, 12:38 PM
Octafish (55,745 posts)
4. Harrison Schmidt wanted one of the missions to land on the Far Side.
It would have required an additional satellite to relay telemetry and communications to earth, but we would have explored both hemispheres of the lunar surface. Other missions to explore craters with marked central peaks would yield information about the composition of the lunar interior, as well as the make up of the objects that caused them.
Down to Earth: The Apollo Moon Missions That Never Were
As the U.S.'s lunar landing program wound down, plans for its last three Apollo missions were canceled, leaving unused hardware and questions of what might have been
By Kenneth Silber
Scientific American, July 16, 2009
When Apollo 11 landed on the moon, NASA's plan was to continue manned lunar missions through Apollo 20. But history turned out differently. The last three missions, still in planning stages, were canceled. Hardware that would have flown to the moon ended up as museum exhibits. And scientists and space enthusiasts were left to contemplate what Apollos 18 through 20 might have accomplished.
On January 4, 1970, less than six months after Neil Armstrong and Buzz Aldrin left humanity's first lunar footprints, NASA announced Apollo 20's cancellation. Eight months later, the agency announced the scrapping of Apollo 19 as well as the original mission slated for Apollo 15 (Apollo 16 was renumbered 15, thereby giving the remaining two missions numbers 16 and 17).
The three expeditions, which may have included landings in Copernicus or Tycho craters, were canceled for multiple reasons. Tighter budgets, imposed by Congress and the Nixon administration, were a major factor. NASA's spending had peaked in the mid-1960s, at which time its labor force of staffers and contractors totaled some 400,000. In January 1970 that workforce had shrunk to 190,000, and NASA was unveiling plans to eliminate another 50,000 jobs.
But the cancellations were "not just about money," says Roger Launius, senior curator at the Smithsonian National Air and Space Museum, noting that Saturn 5 rockets and other hardware already had been purchased. A key motive, in his view, was that NASA officials "weren't sure that it was money well spent." Public interest in seeing men on the moon had declined after Apollo 11, and the mechanical travails that threatened the lives of the crew of Apollo 13 in April 1970 heightened concerns about the risks of lunar missions.
NASA managers at that time were already quite conservative, says astronaut Harrison Schmitt, who was tentatively expected to be on one of the canceled missions. "I think they had much less confidence in the Saturn 5–Apollo systems than did the people who were flying in them and operating them." Schmitt, a geologist who later became a U.S. senator, flew on Apollo 17 instead, his assignment pushed up so at least one scientist would get to explore the moon before the program ended.
CONTINUED...
http://www.scientificamerican.com/article.cfm?id=canceled-apollo-missions
Talking about EVAs, here's an excellent article on space walks that never were:
Spacewalks That Never Were: The Gemini Extravehicular Planning Group (1965)
BY DAVID S. F. PORTREE
Wired.com 01.04.13
At 0700 UTC on 18 March 1965, the Soviet Union's Voskhod 2 spacecraft lifted off from Baikonur Cosmodrome in Soviet Central Asia bearing rookie cosmonauts Pavel Belyayev and Alexei Leonov. As soon as Voskhod 2 entered a 167-by-475-kilometer orbit inclined 64.8° relative to Earth's equator, Belyayev assisted Leonov with preparations for the mission's main objective: to accomplish humankind's first-ever spacewalk.
The 5682-kilogram spacecraft carried a 1.2-meter-diameter inflatable airlock called Volga mounted over the inward-opening crew hatch of its 2.3-meter-diameter spherical reentry module. The airlock was necessary because Voskhod 2′s electronics were air-cooled, so would overheat if its cramped cabin were depressurized. Following inflation – a process that lasted seven minutes – Volga extended 2.5 meters out from Voskhod 2′s silvery hull.
At 0828 UTC, as the spacecraft neared the end of its first orbit, Leonov entered Volga and Belyayev sealed the Voskhod 2 hatch behind him. Belyayev then depressurized Volga, and Leonov opened its 65-centimeter-wide inward-opening outer hatch. At 0834 UTC, over northern Africa, the 30-year-old cosmonaut pulled himself through the hatch, kicked off the hatch rim, and floated away until he reached the end of his 5.35-meter-long safety tether and rebounded.
Leonov wore a white backpack containing enough oxygen for 45 minutes outside Voskhod 2. The oxygen entered his white Berkut space suit – a modified Vostok SK-1 intravehicular suit – then vented into space, carrying away exhaled carbon dioxide, heat, and moisture.
History's first spacewalker experimented with positioning himself using his tether, reporting after his flight that it gave him tight control over his movements. Then, at 0847 UTC, over Siberia, Leonov reentered Volga and closed the outer hatch behind him. Belyayev repressurized the airlock and opened the Voskhod 2 hatch so that Leonov could remove his backpack and return to his couch. After the cosmonauts resealed the hatch, Belyayev fired explosive bolts that separated Volga from Voskhod 2. The spacecraft landed in the Soviet Union on 19 March after 17 Earth orbits. The Soviets declared that world's first spacewalk had been "easy."
CONTINUED...
http://www.wired.com/wiredscience/2013/01/gemini-extravehicular-planning-group-1965/
Please, LongTomH, write that book. Ike, and JFK, worked to keep the space program a civilian led agency. JFK, in particular, underwstood the course of civilization included outer space and wanted to make certain the future was one of peace.
PS: I'd be honored to help edit the work.