Fri Dec 28, 2012, 11:43 AM
Purveyor (29,539 posts)
Obama Has Double Dilemma in Choice of New Pentagon Chief
By Gopal Ratnam - Dec 28, 2012
President Barack Obama faces a growing dilemma in his choice of a new defense secretary to succeed Leon Panetta.
Having dropped United Nations Ambassador Susan Rice and named Massachusetts Democratic Senator John Kerry to replace Hillary Clinton as secretary of state, Obama runs the risk of appearing weak if he bows to political opposition again and chooses someone other than former Nebraska Republican Senator Chuck Hagel to lead the Pentagon.
Picking another candidate would show for a second time "that the president's important choices for personnel can be vetoed by two or three senators," said Sean Kay, a professor of politics and government at Ohio Wesleyan University in Delaware, Ohio, who specializes in U.S. foreign and defense policy. "The White House will come out of this significantly weakened."
If Obama sticks with Hagel in the face of opposition from an ad hoc coalition of Republican advocates of muscular defense policies, Democratic supporters of Israel and gay rights activists, though, Obama might be forced to spend political capital he needs for the bigger battle over the federal budget and deficit reduction.
MORE...
http://www.bloomberg.com/news/print/2012-12-28/obama-has-double-dilemma-in-choice-of-new-pentagon-chief.html
10 replies, 1693 views
Replies to this discussion thread
| | | | |
| --- | --- | --- | --- |
| 10 replies | Author | Time | Post |
| Obama Has Double Dilemma in Choice of New Pentagon Chief (Original post) | Purveyor | Dec 2012 | OP |
| | Voice for Peace | Dec 2012 | #1 |
| | TwilightGardener | Dec 2012 | #2 |
| | Voice for Peace | Dec 2012 | #3 |
| | TwilightGardener | Dec 2012 | #4 |
| | leveymg | Dec 2012 | #7 |
| | TwilightGardener | Dec 2012 | #10 |
| | Fumesucker | Dec 2012 | #5 |
| | TwilightGardener | Dec 2012 | #8 |
| | malz | Dec 2012 | #6 |
| | leveymg | Dec 2012 | #9 |
---
Response to Purveyor (Original post)
Fri Dec 28, 2012, 11:51 AM
Voice for Peace (13,141 posts)
1. no offense but I think this 'weakness' is b.s.
People speculating out of their butts.
Hagel is not anti gay rights and people know it.
I don't think Obama will cave to b.s. in this case, I hope not.
Hagel I believe is a good man with a conscience, a man
who learns and thinks for himself. Not a warmonger.
http://news.yahoo.com/veterans-denounce-neoconservative-swiftboating-chuck-hagel-080000512.html
The neoconservatives and their allies on the religious right cannot forgive Hagel for turning against the Iraq war and the Bush administration — a stance that reflected his opposition to reckless warfare and his adoption of a realistic internationalism. They dislike Hagel as well for his refusal to endorse Israel's expansion of West Bank settlements and other actions that undermine the Mideast peace process; for his reluctance to promote war with Iran; and for his critical eye on Pentagon misspending and waste.
http://www.dailykos.com/story/2012/12/27/1174186/-
Nominating-Hagel-an-Insult-to-Netanyahu-Good
........................

"I laid out all of my reservations about the resolution (to go to war). In the end, I voted for it because I was told by the administration that the president would not use military force unless all diplomatic options were exercised—they were not."

Hagel was flayed by Republican critics who said, among other sins, Hagel was too openly critical of his own party and of Republican President George W. Bush. They called him an "appeaser" and a "megalomaniac." Bill Kristol said Hagel's arguments against the prolonged occupation of foreign lands was "laughably weak."

Now a Democratic President is reportedly mulling him for defense secretary and the same Republican automatons and neoconservative harpies are pulling no punches to thwart it. They complain about his allegedly insufficient support of Israel (massaged, cajoled and translated for full-effect into charges of anti-Semitism), driven in part by his unwillingness to impose harsh economic sanctions or use of force against Iran. He also voted against designating Hezbollah a terrorist organization, and has encouraged open relations with Hamas in hopes of reanimating the corpse of the Middle East pace process.
---
Response to Purveyor (Original post)
Fri Dec 28, 2012, 11:56 AM
TwilightGardener (46,416 posts)
2. Fluornoy sounds like a disaster:
"While Hagel is viewed as wary of U.S. military engagements, Flournoy, the former Pentagon official who's an adviser to the Boston Consulting Group, had been backed by former deputy defense secretary and World Bank president Paul Wolfowitz as well as by Kristol. She is considered a Democrat who favors a more muscular U.S. military and isn't unwilling to use that power to pursue national security goals, said Peter Feaver, a professor of political science and public policy at Duke University in Durham, North Carolina.

She represented "the hawkish wing of the Democratic party, particularly when she was out of office during the Bush years," said Feaver, who was a national security council aide to Presidents Clinton and George W. Bush and supported Republican presidential nominee Mitt Romney.

Where Hagel was critical of the Bush administration's policies in Iraq, Flournoy criticized the Republican administration "for failing to properly resource its overly ambitious goals." "

---
---
Response to Voice for Peace (Reply #3)
Fri Dec 28, 2012, 12:01 PM
TwilightGardener (46,416 posts)
4. Yeah--her criticism of Iraq is that it was "overly ambitious" and
Bush didn't throw enough resources at it...
---
Response to TwilightGardener (Reply #2)
Fri Dec 28, 2012, 12:14 PM
leveymg (36,418 posts)
7. Flournoy's comments re Israel bombing Iran are telling: "premature", might "delegitimize" US attack
Michèle Flournoy was part of the group of Obama Administration officials that visited Israel early last summer at the time that Netanyahu was making sabre-rattling noises in the direction of Iran. She is quoted by the NYT as making an interesting argument to an audience of Israeli defense and foreign policy officials in which she argued against a preemptive Israeli strike against Iran. Her reasoning is less that such an Israeli attack would be bad in itself than an argument that it is "premature" and interferes with US efforts to put together a consensus for such an war, and "undermine the legitimacy" of an attack if increasing sanctions fail to persuade Iran to abandon its nuclear program:
http://www.nytimes.com/2012/06/07/world/middleeast/us-continues-to-assure-israel-about-efforts-on-iran.html?_r=0
Ms. Flournoy, who now advises the Obama campaign, devoted most of her remarks in Tel Aviv to making the case that Israel should not launch a premature or unilateral strike on Iran's nuclear facilities. Such an attack, she said, would set back the Iranian nuclear program, at most, one to three years. And it could splinter the coalition the United States has assembled to impose crippling sanctions on Tehran.

"Here's the rub," Ms. Flournoy said at Tel Aviv University's Institute for National Security Studies. "If Israel or any other country were to launch a unilateral strike against Iran's nuclear program prematurely, before all other options to stop Iran have been tried and failed, it would undermine the legitimacy of the action."

In an interview on Wednesday, Ms. Flournoy said she was encouraged because several Israelis approached her at the conference to express opposition to an Israeli strike and skepticism of the government's assertions that the window was fast closing for a military attack that would incapacitate Iran's nuclear abilities.

---
Response to leveymg (Reply #7)
Fri Dec 28, 2012, 12:17 PM
TwilightGardener (46,416 posts)
10. Well, how could we get in on that action if Israel already takes care of it? ($$$$)
---
Response to Purveyor (Original post)
Fri Dec 28, 2012, 12:06 PM
Fumesucker (45,851 posts)
5. Let me get this straight
Obama will now look "weak" if he does not appoint a Republican as Defense Secretary?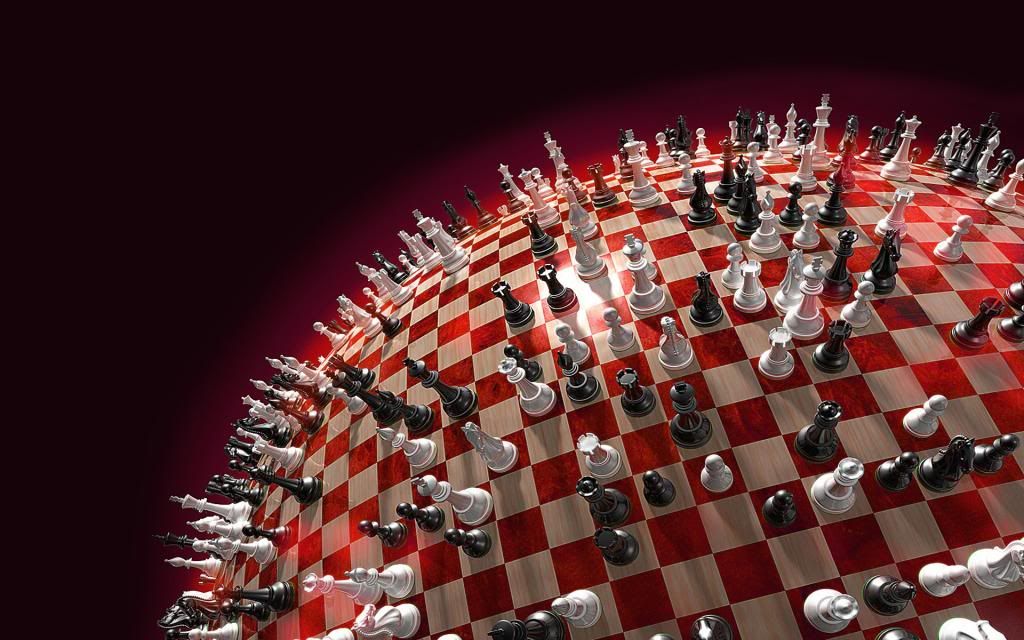 ---
Response to Fumesucker (Reply #5)
Fri Dec 28, 2012, 12:15 PM
TwilightGardener (46,416 posts)
8. No. He'll look weak for backing down at the first fits of criticism from Bill Kristol,
Lindsay Graham, and John Cornyn. An administration spokesman has said to the media that Hagel was his first choice. Then they reined that in when all the neocon swiftboating started--as if they didn't expect any pushback (gosh, they don't LOVE Hagel?). Kind of exactly how the Rice thing went.
---
---
Response to malz (Reply #6)
Fri Dec 28, 2012, 12:17 PM
leveymg (36,418 posts)
9. Exactly.
AIPAC has a lot more of them in its pocket than two or three.