Mon Dec 24, 2012, 09:31 AM
xchrom (108,903 posts)
in wake of factory fire, u.s. labor groups attempt blockade of walmart imports
http://www.nationofchange.org/wake-factory-fire-us-labor-groups-attempt-blockade-walmart-imports-1356252012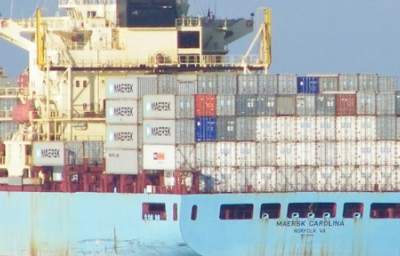 The fight for justice at Walmart went another round on Tuesday morning, as around 75 protesters gathered in Port Newark, N.J., in an attempt to block the unloading of the container ship Maersk Carolina, whose cargo included Walmart-bound goods made in Bangladesh. While the blockade was not successful, the action demonstrated the strengthening alliance between Occupy-related groups and more labor-specific organizations.
The action came less than a month after 112 workers burned to death in the Tazreen Factory in Bangladesh, which supplies clothes to Walmart. Bloomberg reported that in 2011, the retail giant had refused to cover the costs of safety improvements to Bangladeshi factories such as Tazreen. Bangladeshi authorities who researched the case just announced findings of "unpardonable negligence."
The protesters, who included participants in Occupy Wall Street as well as labor and community groups, hoped to connect Walmart's actions abroad to its actions at home. Goods from Bangladesh are unloaded by the International Longshoreman's Alliance, then distributed to warehouses, and finally to Walmart's retail outlets. Labor unrest appears at every stage in this supply chain: the longshoremen are currently in contract negotiations, warehouse workers in California and Illinois went on strike this September over unsafe and unfair working conditions, and retail workers walked out on Black Friday over low wages and retaliatory tactics.
"The main purpose of this event was to highlight Walmart's abuses throughout the supply chain," said organizer and Occupy Wall Street member Isham Christie.
1 replies, 658 views
Replies to this discussion thread
| | | | |
| --- | --- | --- | --- |
| 1 replies | Author | Time | Post |
| in wake of factory fire, u.s. labor groups attempt blockade of walmart imports (Original post) | xchrom | Dec 2012 | OP |
| | Cal Carpenter | Dec 2012 | #1 |
---
Response to xchrom (Original post)
Mon Dec 24, 2012, 10:47 AM
Cal Carpenter (4,139 posts)
1. K & R
One thing Occupy has done rather well is help connect the dots between the issue-activist crowd and the working class labor movement. This is vital for economic/social change because we are all on the same side. Too many things divide us.

And disruptions caused by labor strikes, pickets, protests, blockades, etc are among the most powerful actions that can be taken right now.

Happy to see this going on.