Thu Dec 20, 2012, 03:52 AM
Leopolds Ghost (12,875 posts)
Anyone Else Feel Overwhelmed?
I am constantly running into (and amassing) newspaper articles and clippings that I want to post on DU,
but every time a fresh new outrage appears on the very next page,
and it all gets to be too overwhelming. I have run out of time to post my angry feelings about every little tidbit of everything that is going wrong with our society. The worst part about it is that what makes me angry about all these articles is precisely the cavalier way in which all these news clips are dropped by commentators who don't see the
NO
in what's going on. There is nothing but surface analysis and so there is nothing to latch on to. It's very Orwellian. If you create a whole media environment where certain things go unquestioned, that becomes the new normal. This forces me to expend mental energy railing against the news every time I attempt to post an article, which expends massive emotional energy that constrains one from posting, since I am often forced to explain to friends, and other posters exactly what is so wrong in the first place, and why I am telling them about what to them sounds like nothing to complain about. And no response generally means nobody has a problem with what was in the article or newscast, namely, people accept the version of the news (the "gloss&quot
as it is presented to them. Everyone I know reads this stuff and ignores what I consider important, namely, the little facts and asides that show how fucked up our society is getting are glossed over since that is the new normal. In newspapers, this is known as "burying the lede". So often, at least in most mainstream media outlets, nobody even notices the important facts, they only focus on the bullshit framing we're supposed to adhere to, such as ending the Bush Tax cuts being suddenly a threat that requires us to tweet what the consequences would be to our wallet, city councilmen appointed in closed sessions who are developers, beloved Democratic policy makers who turn out to have millions invested in the Keystone pipeline, the nation's capital being touted as a haven for the super-rich, and that sort of thing. Now I have a pile of articles (literally) unsent to DU that I wanted to rail about, but every time I try to post them I threaten to blow a blood vessel. And many of these news stories seem to go unnoticed. But the trail of bad news dates back too far.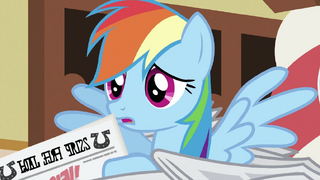 Once you get locked into a serious collection of offensive newspaper articles and bookmarks... the tendency is to take it as far as you can go. At some point, you realize you aren't even telling people about them anymore... there's no time, because there's too much bad news and not enough good news. you're just collecting them because they make you angry. Then you know you have a problem when you grow to hate your local newspaper for its biased reporting, so you stop trying to "read between the lines" and just collect the articles to read later, because the subject makes you too angry and you know what spin they'll put on it.
Mind you, I understand the root cause of this, and it's not that I'm a newspaper hoarder (really, I'm not)
It's that the zeitgeist has changed and moved on, and my political opinions and views no longer have a home among the average sheeple.
9 replies, 1256 views
Replies to this discussion thread
| | | | |
| --- | --- | --- | --- |
| 9 replies | Author | Time | Post |
| Anyone Else Feel Overwhelmed? (Original post) | Leopolds Ghost | Dec 2012 | OP |
| | We People | Dec 2012 | #1 |
| | Mojorabbit | Dec 2012 | #3 |
| | Leopolds Ghost | Dec 2012 | #6 |
| | Leopolds Ghost | Dec 2012 | #8 |
| | Bonobo | Dec 2012 | #2 |
| | Leopolds Ghost | Dec 2012 | #7 |
| | nadinbrzezinski | Dec 2012 | #4 |
| | Nay | Dec 2012 | #5 |
| | Leopolds Ghost | Dec 2012 | #9 |
---
Response to Leopolds Ghost (Original post)
Thu Dec 20, 2012, 04:07 AM
We People (619 posts)
1. Yes, sometimes I do, except I find things online and bookmark them...too many of them
I just keep scanning news sources, reading, bookmarking, and not sharing. Because, like you, I keep finding more.

My problem is that I read them and get more depressed. And some of my friends - even the most openminded ones - aren't very politically astute because they only hear Big 3 network news, so they don't hear a lot of stuff in depth. When I try to talk about it to them, it sounds like I'm some kind of conspiracy nut.
---
Response to We People (Reply #1)
Thu Dec 20, 2012, 04:20 AM
Mojorabbit (16,020 posts)
3. THis happens to me also
I am amazed at how many ill informed people there are out there. Once you have amassed all this info then it leaves you few venues to discuss it intelligently because the average Joe is no where informed.
---
Response to We People (Reply #1)
Fri Dec 21, 2012, 01:43 AM
Leopolds Ghost (12,875 posts)
6. I bookmark too -- it's much easier -- but...
But then I lose track of them, plus they don't like to share articles online for very long. Especially damning stuff, like an article on how Apple's Chinese partner CEO compared workers to animals, or a damning half-page editorial by our ex-intelligence chief talking about who knew what when in Pakistan which mysteriously doesn't appear on WaPo's website, which reminds me of
this image
, which also
mysteriously disappeared from the web
. So I started collecting clippings again. The ones above, I still have (well, I saved the op-ed because I meant to repost it here, but I can't find the clipping.) Bookmarks on the other hand become hard to find if I don't post about them... and of course if it's not late breaking news then it's old news for most. Although I usually only want to post an article because of an issue that's been glossed over in the news, not because it's new information on the subject.
---
Response to Leopolds Ghost (Reply #6)
Fri Dec 21, 2012, 09:34 AM
Leopolds Ghost (12,875 posts)
8. A couple articles that folks on DU may or may not have seen include
* A commentary by Stephen Pearlstein (one of the last liberal economics columnists) about how right-to-work doesn't matter in his opinion because, although it is potentially devastating in Michigan, industrial shop unions are dying (in his opinion) and only guild-style industry-wide organizing can save the union movement.

* An op-ed by an intelligence chief criticizing the US for not asking Pakistan what it knew about the attacks on this country, citing unnamed evidence. This was in WaPo in the fall. This bit was actually just thrown in as a "given"; the bulk of the article was about current relations with that country.

* An editorial about the rise of the overclass in Democratic policymaker circles and the decline in respect for physical labor. I saved this, it's a good thing because these editorials don't get saved or even archived.

* An article about new robotic technologies which will put skilled workers in many industries out of business. The article quotes the CEO of Apple's Chinese conglomerate comparing his one million workers to animals, saying "human beings are animals and managing a million animals is much more difficult" than machines.

* A tidbit on the news about how Susan Rice had a huge amount of money invested (from where??) in the Keystone Pipeline and how this would have been a problem for her had she been appointed SoS. This was glossed over by the Democratic spokesperson on the panel, saying that she would have simply been able to recuse herself and let someone else handle "the approval of the pipeline." If this is true, it's such a shame.

* An Obama spokesperson supposedly saying that climate change "is not a priority" right now. This was from a right-leaning paper but if it's true I'm sure it's been addressed on DU...
---
Response to Leopolds Ghost (Original post)
Thu Dec 20, 2012, 04:12 AM
Bonobo (29,130 posts)
2. Was that accidental... the echo of Hunter Thompson?
His quote from Fear and Loathing in Las Vegas:

"Once you get locked into a serious drug collection, the tendency is to push it as far as you can."

Your quote:

"Once you get locked into a serious collection of offensive newspaper articles and bookmarks... the tendency is to take it as far as you can go."
---
Response to Bonobo (Reply #2)
Fri Dec 21, 2012, 03:01 AM
Leopolds Ghost (12,875 posts)
7. Hmmm..... maybe, check my sig
Last edited Fri Dec 21, 2012, 09:38 AM - Edit history (2)


I'm not on drugs like Hunter S. Thompson.
Which makes it even stranger when even the people I meet
who are totally wacked out, don't break the pattern when it
comes to being completely dependent on what they are told.

Although I've been told I don't need acid.
---
---
Response to Leopolds Ghost (Original post)
Thu Dec 20, 2012, 11:04 AM
Nay (9,667 posts)
5. I'm with you there, LG. I don't post articles, but I do respond and read a lot of stuff. It is
totally overwhelming, as it is DESIGNED to be. The other side (whatever that collection of ppl/orgs consists of) is relying on the Wurlitzer Effect to keep blowing their noise, drowning out every vestige of rational discussion to push its agenda. It's working.

There really is only one way this will end, and it won't be that rationality and deliberation will win in the end because it is rational and correct. Decisions based on pure emotion and greed, made by ppl manipulated and herded in the direction the PTB wants them to go, will 'win' the day.

It's how empires (and species) end, and we're there. If I were younger, I'd be setting myself up with a little farm in the hinterlands somewhere. I'd be gathering around me neighbors of like mind. Too old for that now; if I'm lucky I'll die before it gets too awful. If I'm not lucky, I'll be going in the first wave.
---
Response to Leopolds Ghost (Original post)
Sat Dec 22, 2012, 06:43 AM
Leopolds Ghost (12,875 posts)
9. And article about how govt views commercial resource extraction as the ticket to space exploration.
Good to know that privatization is now the remedy for all apparent ills.