Tue Dec 18, 2012, 08:37 AM
unhappycamper (60,364 posts)
New press freedom group is launched to block US government attacks
http://www.opednews.com/articles/New-press-freedom-group-is-by-Glenn-Greenwald-121218-980.html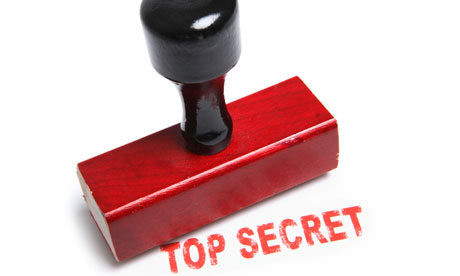 Excessive secrecy is the linchpin of government abuse of power.
New press freedom group is launched to block US government attacks
By Glenn Greenwald
OpEdNews Op Eds 12/18/2012
Several weeks ago, I wrote about the steps taken by the US government to pressure large corporations to choke off the finances and other means of support for WikiLeaks in retaliation for the group's exposure of substantial government deceit, wrongdoing and illegality. Because WikiLeaks has never been charged with, let alone convicted of, any crime, I wrote: "that the US government largely succeeded in using extra-legal and extra-judicial means to cripple an adverse journalistic outlet is a truly consequential episode." At the end of that column, I disclosed that I had been involved in discussions "regarding the formation of a new organization designed to support independent journalists and groups such as WikiLeaks under attack by the US and other governments."
That group has now been formed and, this morning, was formally launched. Its name is Freedom of the Press Foundation. Its website is here and its Twitter account, which will be quite active, is @FreedomOfPress.
I'm very excited to have participated in its formation and will serve as an unpaid member of the Board of Directors, along with the heroic whistleblower Daniel Ellsberg, 2012 McArthur-fellowship-receipient and Oscar-nominated documentarian Laura Poitras, co-founder of the Electronic Frontier Foundation John Perry Barlow, the actor and civil liberties advocate John Cusack, BoingBoing co-founder Xeni Jardin, and several other passionate free press and transparency activists. Numerous articles have been written today about its launch, including from the New York Times' media reporter David Carr, the Guardian's Dan Gillmor, Forbes' Andy Greenberg, Huffington Post's media reporter Michael Calderone, FDL's Kevin Gosztola, and board member Josh Stearns.
The primary impetus for the formation of this group was to block the US government from ever again being able to attack and suffocate an independent journalistic enterprise the way it did with WikiLeaks. Government pressure and the eager compliance of large financial corporations (such as Visa, Master Card, Bank of America, etc.) has -- by design -- made it extremely difficult for anyone to donate to WikiLeaks, while many people are simply afraid to directly support the group (for reasons I explained here).
2 replies, 807 views
Replies to this discussion thread
| | | | |
| --- | --- | --- | --- |
| 2 replies | Author | Time | Post |
| New press freedom group is launched to block US government attacks (Original post) | unhappycamper | Dec 2012 | OP |
| | leveymg | Dec 2012 | #1 |
| | snot | Dec 2012 | #2 |
---
Response to unhappycamper (Original post)
Tue Dec 18, 2012, 08:56 AM
leveymg (36,418 posts)
1. Press conferences and bold statements are good but G-d help them if they publish classified material
or otherwise actually challenge that Powers That Be, either government or corporate.
---
Response to unhappycamper (Original post)
Tue Dec 18, 2012, 10:43 AM
snot (10,225 posts)
2. K&R'd!