Sun Dec 9, 2012, 02:19 PM
Zorra (27,670 posts)
A Basic Call To Consciousness
For anyone who wishes to broaden their perspective on possibilities for plotting a more informed and effective progressive course for our future.
A Basic Call To Consciousness
The following is the first of three parts (1380 lines total) comprising an exceedingly penetrating examination of western civilization as seen from the perspective of "the most politically powerful and independent non-Western political body surviving in North America", the Hau de no sau nee, or traditional Six nations council at Onondaga, also referred to as the Iroquois Confederacy.
This work articulates a history of the increasing incoherence of destructive and frenzied human activity manifesting on Mother Earth. One theme is "The dishonoring of treaties is essential to the goal of the U.S. and Canadian vested interests which are organized to remove any and all obstacles to their exploitation of the Earth and her peoples." The act of "taking without asking" is attributable to both children and immature cultures alike.
My father's father's mother's father was a friend of Lincoln's from Illinois, who later served as U.S. Representative. I found out recently he also fought with the Young Abe in the Blackhawk wars. Thru my great-great grandfather, I am that closely related to the genocide of some of the first people's of this continent. The ignorance and fear in the people who destroyed so many indigenous people and their ways of life around the world, and then justified it to themselves simply because these people were "in the way", or "didn't understand the `necessity' of `progress'," or were "heathen" or "savages"-- the legacy of this ignorance and fear produced a tragedic eradication of the wealth of understanding, of wisdom, of the seeing these people lived in their relatedness to the earth, to each other, and to themselves. Their descendants exist in pockets around the world today, still attempting to survive and to maintain their basis of relatedness to Mother Earth and "all my relations".
This Basic Call to Consciousness is an expression of their understanding that "For centuries we have known that each individual's action creates conditions and situations that affect the world. For centuries we have been careful to avoid any action unless it carried a long-range prospect of promoting harmony and peace in the world. In that context, with our brothers and sisters of the Western Hemisphere, we have journeyed here to discuss these important matters with the other members of the Family of Man."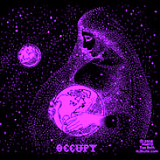 7 replies, 1069 views
Replies to this discussion thread
| | | | |
| --- | --- | --- | --- |
| 7 replies | Author | Time | Post |
| A Basic Call To Consciousness (Original post) | Zorra | Dec 2012 | OP |
| | patrice | Dec 2012 | #1 |
| | patrice | Dec 2012 | #2 |
| | patrice | Dec 2012 | #3 |
| | Zorra | Dec 2012 | #5 |
| | patrice | Dec 2012 | #6 |
| | hootinholler | Dec 2012 | #4 |
| | ismnotwasm | Dec 2012 | #7 |
---
Response to Zorra (Original post)
Sun Dec 9, 2012, 03:23 PM
patrice (47,992 posts)
1. Herding -> Irrigation Technology -> Patriarchy -> Cities -> Trade -> Law -> Monotheism.
There's an interesting inherence implied in that connection between law and monotheism.
---
Response to Zorra (Original post)
Sun Dec 9, 2012, 04:01 PM
patrice (47,992 posts)
2. I always thought American Indians were genocided for access to the land . . . wrong:
The finite Natural world has always provided a kind of built-in contradiction to Western expansion.

The Indo-Europeans attacked every aspect of North America with unparalleled zeal. The Native people were ruthlessly destroyed because they were an unassimilable element to the civilizations of the West.
-snip -
The hardwood forests of the Northeast were not cleared for the purpose of providing farmlands. Those forests were destroyed to create charcoal for the forges of the iron smelters and blacksmiths. By the 1890's, the West had turned to coal, a fossil fuel, to provide the energy necessary for the many new forms of machinery which had been developed. During the first half of the Twentieth Century, oil had replaced coal as a source of energy.
---
Response to Zorra (Original post)
Sun Dec 9, 2012, 04:19 PM
patrice (47,992 posts)
3. Western Culture has internalized the Oppressor, so we think we are free, when we are not.
It is necessary, at this time, that we begin a process of critical analysis of the West's historical processes, to seek out the actual nature of the roots of the exploitative and oppressive conditions which are forced upon humanity. At the same time, as we gain understanding of those processes, we must reinterpret that history to the people of the world. It is the people of the West, ultimately, who are the most oppressed and exploited. They are burdened by the weight of centuries of racism, sexism, and ignorance which has rendered their people insensitive to the true nature of their lives.
---
Response to patrice (Reply #3)
Mon Dec 10, 2012, 12:08 AM
Zorra (27,670 posts)
5. An interesting treatise, isn't it? nt
---
Response to Zorra (Reply #5)
Mon Dec 10, 2012, 01:44 AM
patrice (47,992 posts)
6. It really is. I have only the most general acquaintence with American Indian culture & this document
adds at least some detail to my perspective and does that in a really fascinating larger context. Very intriguing. Very intellectually and emotionally evocative. I will be re-reading it from time to time. Was thinking about reviving my own blog and putting it up there, so that I can work through my thoughts about this.
---
Response to Zorra (Original post)
Sun Dec 9, 2012, 06:10 PM
hootinholler (26,449 posts)
4. K&R
---
Response to Zorra (Original post)
Mon Dec 10, 2012, 01:56 AM
ismnotwasm (33,004 posts)
7. K&R