Fri Dec 7, 2012, 01:24 AM
Enrique (27,461 posts)
Latest GOP talking point is truly pathetic
Obama is "humiliating" the GOP by winning (at the moment) the negotiations. I've heard this from a number of people, the latest from Rich Lowry.
Think about how pathetic this is. These tough-talking, chest-beating assholes, they now think their best bet is to cry like the biggest babies anyone has ever seen.
http://www.nationalreview.com/articles/335029/operation-humiliation-rich-lowry

Back during the 2008 Democratic primaries, Rush Limbaugh launched Operation Chaos. Four years later, President Barack Obama has embarked on Operation Humiliation.

It is coming off without a hitch.

Stage One was to dispatch his treasury secretary to Capitol Hill to make a laughable offer to Republicans on the fiscal cliff — literally. Senate Minority Leader Mitch McConnell reported that he burst out laughing upon hearing Tim Geithner spell out the White House's terms.

Stage Two is watching Republicans squirm and panic. Less than a week after the hilarity courtesy of Geithner, the New York Times headlined a front-page piece, "GOP Looks for Fallback to Avoid a Fiscal Standoff."

(...)
6 replies, 1200 views
Replies to this discussion thread
| | | | |
| --- | --- | --- | --- |
| 6 replies | Author | Time | Post |
| Latest GOP talking point is truly pathetic (Original post) | Enrique | Dec 2012 | OP |
| | mercymechap | Dec 2012 | #1 |
| | wtmusic | Dec 2012 | #2 |
| | DCKit | Dec 2012 | #3 |
| | wtmusic | Dec 2012 | #5 |
| | KharmaTrain | Dec 2012 | #4 |
| | MrScorpio | Dec 2012 | #6 |
---
Response to Enrique (Original post)
Fri Dec 7, 2012, 01:44 AM
mercymechap (579 posts)
1. They started off really tough -
and then reality must have set in. I believe they will cave, otherwise, look for them to lose more seats in the House.
---
Response to Enrique (Original post)
Fri Dec 7, 2012, 02:26 AM
wtmusic (39,166 posts)
2. Another one from Charles Krauthammer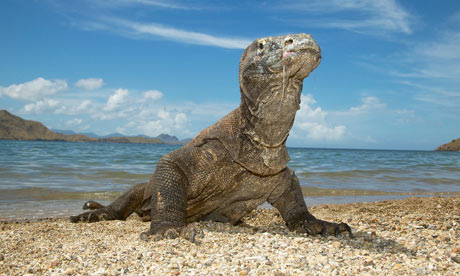 "Let's understand President Obama's strategy in the "fiscal cliff" negotiations. It has nothing to do with economics or real fiscal reform. This is entirely about politics. It's Phase Two of the 2012 campaign. The election returned him to office. The fiscal-cliff negotiations are designed to break the Republican opposition and grant him political supremacy, something he thinks he earned with his landslide 2.8-point victory margin on Election Day.
This is why he sent Treasury Secretary Tim Geithner to the Republicans to convey not a negotiating offer but a demand for unconditional surrender. House Speaker John Boehner had made a peace offering of $800 billion in new revenues. Geithner pocketed Boehner's $800 billion, doubled it to $1.6 trillion, offered risible cuts that in 2013 would actually be exceeded by new stimulus spending, and then demanded that Congress turn over to the president all power over the debt ceiling. "
http://www.nationalreview.com/articles/335009/it-s-nothing-power-play-charles-krauthammer
Wahh.
---
Response to wtmusic (Reply #2)
Fri Dec 7, 2012, 07:29 AM
DCKit (18,541 posts)
3. And if people like Krauthammer actually believed what they preach?
How pitiful would that be?

It's one thing to do it for the money, but quite another to have supposedly intelligent people who have drunk the Bizarro World Kool-Aide disseminating this crap. But...

It is apparent to anyone who's watched Krauthammer on any of the Sunday talk shows, his talking points (as do all the talking heads and news readers best material) originate from the fax machine at RNC headquarters.
---
Response to DCKit (Reply #3)
Fri Dec 7, 2012, 10:31 AM
wtmusic (39,166 posts)
5. If CK believed it he wouldn't be a media whore - that would be integrity.
But anyone who can string two sentences together couldn't possibly believe that nonsense.

He cashes the check, takes a stiff drink, and calls it a day.
---
Response to Enrique (Original post)
Fri Dec 7, 2012, 07:34 AM
KharmaTrain (31,706 posts)
4. So? Elections Have Consequences...
Ya think that had Willard somehow "won" the presidency, those shitstains would show any mercy? Many of us still remember 2004 and the "get over it" attitude of the rushpublicans and corporate media as they prepared to ram more war and fleecing of the treasury down our gullets.

The person who created this "humiliation" wasn't the President, it's the rushpublicans themselves. They're the ones who nominated unelectable candidates who alienated large blocs of the electorate and now are in full denial as to why their inept, corrupt and stupid party is crumbling.

Once again when it comes to taking responsibility, rushpublicans find others to blame their own failures on...
---
Response to Enrique (Original post)
Fri Dec 7, 2012, 10:34 AM
MrScorpio (68,458 posts)
6. They're playing the victim
This is an age old right wing tactic.

Perfect for bullies who can dish it out all day, but whimper like a beaten dog because they can't take it.