Thu Sep 14, 2023, 08:01 PM
Top 10 Idiots (558 posts)
Top 10 Conservative Idiots #15-6: 19 Indicted Co-Conspiratorsl...And Counting Edition


Do the Proud Boys have anything left to be proud of? Well after their last major public stunt of attempting to storm the Capitol on January 6th, 2021, their leaders are finally, after two ridiculously long years, getting their just desserts. Shit, at this point, it's probably easier to list who's connected to Donald Trump that's not a convicted felon. Right now, there's 19 indicted co-conspirators. No let's make that… 19 indicted co-conspirators… And Counting. Ha ha ha ha ha ha ha ha ha ha ha ha ha! Always got to get a jab in at the Duggar Family. Have you ever made fun of someone so much you wish you could thank them for all the good times you had? But alas, this is neither here, nor is it there. This is about the Proud Boys. And I have to say I was watching with my mug of MAGA tears at the ready last week just watching each of the Proud Boys get their asses handed to them. It was rather glorious. Let's start with the ring leader – Enrique Tarrio. Holy crap is this guy a piece of shit. But he's just the kind of guy who the MAGA world attracts.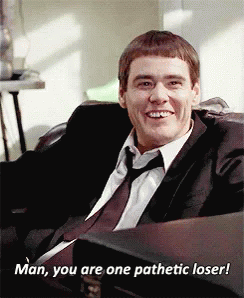 Bet they can't be too proud of these boys, can they? But come on, remember when Trump said for these lunatics to "stand back and stand by"? I guess they're standing back and standing by… for some very long prison terms! Hey o!! Thank you, I'm here all week! Don't forget to tip your waitress! You know, we can't feel too sorry for these dolts! They broke into Congress with the intent of murdering half of Congress and overturning a major presidential election. This sort of thing should not be handled with kid gloves.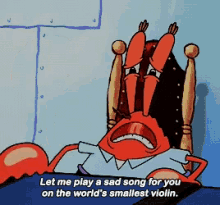 Yeah boo fucking hoo, Enrique! You shouldn't have listened to Sean Hannity and Alex Jones. That shit is very bad for you! I'm enjoying my 40s currently – jetting around the country and playing sold out shows everywhere, getting to listen to awesome bands perform for us every week – but that's because I didn't try to overthrow the government! But the other half of the Proud Boys equation is Joe Biggs. Biggs – pictured here looking exactly how I pictured a leader of the Proud Boys to look – is another member of this wretched organization getting a big, steamy bowl of piping hot justice served to him.



&pp=ygUMbmVsc29uIGhhIGhh]

Thank you Nelson! You know, it's got to be tough for the Proud Boys to have your world come crashing down on you after you listen to your Pied Piper and he marched you off the cliff like everyone said that they would , but they didn't listen and just jumped anyways. But you know the Infowars crowd just doesn't know when to shut the fuck up. Yeah Alex Jones and Marjorie Shit For Brains can drum up all the sympathy they want for these cretins. But the harsh reality is that they're facing justice, and they're facing years of the same pro-prison policies that the GOP has been putting up for years. Maybe it might finally change their tune, but we doubt it. Trump led these guys off a cliff and they fell for it.



[div style="padding: 20px; background-color: #ffffff; border-radius: 10px; box-shadow: 0px 2px 4px 1px #aaa;"][div style="font-family: arial, helvetica; font-weight: bold; border-bottom: 1px dotted #999; padding-bottom: 8px;"]
[font size="8"]Greg Abbott


[br] [/font] [br]

You know they say everything is bigger in Texas. Especially the assholes. Texas loves them some gigantic assholes, don't they? Well, the biggest asshole in all of Texas is none other than the current governor himself – Greg Abbott. Come on, people, we've got to work to get rid of these assholes. But what Greg Abbott has done – and has been able to get away with – is fucking criminal. I mean like this is war crime level criminal. This is the kind of thing that would get anyone else dragged before the international war crimes tribunal at The Hague. What Greg Abbott did to the migrants crossing the border, not only did he commit multiple felonies, but also a couple of war crimes, and he probably violated an international treaty or two. All to please those damn talk show host overlords. Like really, would the GOP even exist without the talk shows? Let us know in the comments! But holy shit, what Greg Abbott and his cronies Dan Patrick, Ken Paxton, and Sean Hannity are doing at the border is truly the stuff of horror.






Yeah BOOOOOOOOOOOOOOOOOOOOOOOOOO!!!! Gov. Abbott, what I am about to say, I say this with the utmost sincerity: Go fuck yourself to the highest circle of hell, you violent fucking psychopath. This certainly isn't what Jesus would want, is it? Fuck you and the people who vote for you! Thank you, San Diego! I mean, just seriously – what the absolute fuck? This isn't just a cry for help, this is some violent, psychopathic shit. And we can also thank Fox News for getting us here, because all these assholes do is complain and commit violence.






Yeah we cannot underestimate the damage that the MAGA Taliban is doing at the border. Do we really want these psychos running the White House again? I know that I don't. Like why are the right wing so obsessed with drag queens and trans kids when the real groomers and murderers are running in unopposed states like Florida and Texas? And by the way, in case you're keeping score at home – this little stunt to get ratings on Fox News has so far cost the state $4.2 BILLION. That's right – billion, with a B. All because Sean Hannity needs some ratings and Fox News needs a crisis to manufacture. Fox News – the reason why we can't have nice things!






Yeah BOOOOOOOOOOOOOOOOOOOOOOOOO!!!! Look people, here's the thing – and here's the thing we've been saying since we started this program. You don't want to see bullshit political theater dominating the headlines? You don't want see your tax dollars go to fund Fox News' ratings sweeps week? There's one thing you can do – vote these fucking lunatics out! A t every single level. Doesn't matter if it's a school board, city council, governor, senator, representative… these people control our lives and we've got to stop letting the worst of us, like Greg Abbott, get into positions of power that they shouldn't be anywhere near. The real crisis at the border is that we put psychos like Greg Abbott in charge.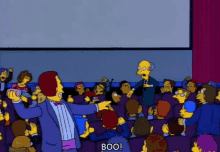 [div style="padding: 20px; background-color: #ffffff; border-radius: 10px; box-shadow: 0px 2px 4px 1px #aaa;"][div style="font-family: arial, helvetica; font-weight: bold; border-bottom: 1px dotted #999; padding-bottom: 8px;"]
[font size="8"]Ken Paxton

[br] [/font] [br]

If you want to know the absolute pinnacle of GQP insanity and what their totalitarian state of mind could bring – just look no further than the state of Texas. Texas, which is headed by the psychopath trifecta of Greg Abbott, Dan Patrick, and Ken Paxton, has seen that there's no limit as to the amount of pure evil the GOP can purvey. Which we have to ask the question that's on everyone's mind – is Ken Paxton stupid, batshit crazy, or just plain fucking evil? I personally say that it's a combination of all of the above. But this entire trial is absolutely unprecedented. Because it's not the democrats prosecuting a well deserved political opponent like that guy who we inexplicably used to call president. No, it's a party going after one of their own – because – wait for it – he's having an affair. Oh the horror! Remember the republican insanity we had to put up with during the Clinton impeachment trial? Well I say strap in and stock up on plenty of popcorn, because we ain't seen nothing yet!






Oh this is too damn good! Does the GOP not see the irony of impeaching one of their own – and a "I'm more conservative than you" kind of guy at that – over an affair after we had to put up with three years of bullshit and them not knowing what the definition of the word "is" is? Just… ahh!!! But come on, MAGAs, what did you expect with these out of control totalitarian lunatics? I knew it was a matter of time before one really stepped in it, but I got to admit that I did not have "Ken Paxton Impeached For An Affair" on my 2023 MAGA Bingo Card! Oh and it gets weirder, my friends!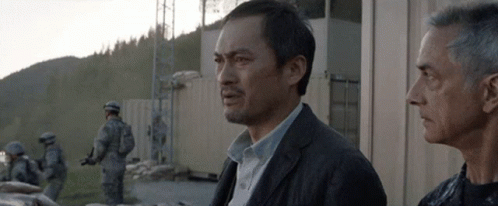 Yes, let them fight, I say! But here's where it gets weird, and you knew it was going to. Because I mean come on, these are the people who claim to be Trump's BFFs. Apparently, the deliberations for the trial were supposed to begin this week. But the GOP appears to have already thrown in the proverbial towel, because they don't want to give up power. You know, this sort of thing will look bad for Greg Abbott's reelection campaign. But the fact that Mr. Paxton used campaign funds to renovate his house really makes us wonder who else does it and why haven't they been caught yet?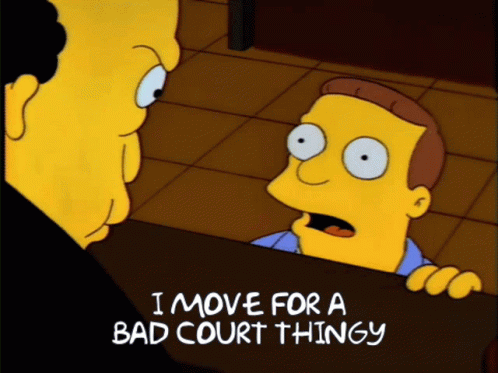 While this is an ongoing situation, you can bet that we're glued to our screens awaiting the outcome of this farce. And yes, it is, by definition, a farce. But it's also showing what happens when the balance of power is so far out of whack that it throws the entire scale off balance. Think of it like the very planet we live on. It's supposed to balance on its' axis, right? Well just imagine what could happen when the scale is so far tipped that it throws the axis off? Yeah that's what is happening in Texas (and also Florida) right now. Ken Paxton is just the first one to get caught. Sigh… quite the criminal racket these scumbags are running.







[div style="padding: 20px; background-color: #ffffff; border-radius: 10px; box-shadow: 0px 2px 4px 1px #aaa;"][div style="font-family: arial, helvetica; font-weight: bold; border-bottom: 1px dotted #999; padding-bottom: 8px;"]
[font size="8"]Elon Musk

[br] [/font] [br]

You know it's a fucked up week when Elon admits to helping his buddy Vlad out and it doesn't even make the top spot on the list! So last week our old buddy Elon Musk, you know him as the CEO to Tesla, Space X, Twitter/X and about a billion other companies, admitted that he throttled his Starlink service that he was providing free of charge so he could help the poor people of Ukraine fight the hostile invading force known as Vladimir Putin's Russia. But, alas, there was a hiccup last year when Ukraine's naval forces were fighting back against a Russian battle fleet. But the worst part of this whole thing isn't that he did what he did. The worst part is that he acknowledges that he knows that he may have committed a war crime by aiding an enemy hostile to the United States – and – he probably wont get punished for it because the MAGA conspiracy theory wing of Congress is on his side. Hold your boos.






Yeah BOOOOOOOOOOOOOOOO!!! I think it might finally be time to say this so I definitely will: Fuck you, Elon! You know this whole red pill / blue pill shit isn't funny. It's dangerous. Vladimir Putin has minions, cronies and lackies everywhere, all around the world. So of course you know that the old saying goes "the enemy of my enemy is my friend". Well, look at what happened after Elon turned off his internet service. He gets praise from – wait for it – Vladimir Putin! And we're supposed to believe for a second that there was no Russian collusion in the 2016 election? Get the fuck outta here!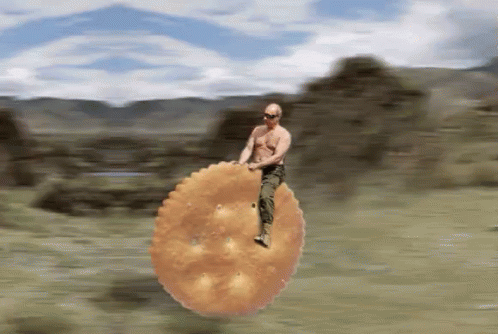 Ha ha ha ha ha ha ha ha ha ha ha ha ha!!! But there is good news is that people are fighting back against the evils that Elon and his goons are doing. Like did anyone expect that he'd get away with aiding and abetting Vladimir Putin? Well, the MAGA conspiracy theorist lunatics can cry and make up all the bullshit they want to make up about Nazis being in the Ukraine. Yeah that's the fucking irony here. The people being invaded by the evil hostile entity are the Nazis. But before we get into that, let's see what is happening in the fight against our billionaire overlords.






But seriously – Elon, what are you doing? With this crowd it's never their own fault. It's always somebody else's fault. Or it didn't happen. Or it's a false flag. Because all this crowd does is make shit up and fling their poop against the walls until it sticks. Yeah there's a disgusting image for you. However, once you hear Elon's latest whopper, which was said on his own podcast… wait a minute, Elon has a podcast too? Come on, E stay in your own lane! But we can't overlook the fact that he's already making it not his fault. He needs to turn off his tin foil hat.







[div style="padding: 20px; background-color: #ffffff; border-radius: 10px; box-shadow: 0px 2px 4px 1px #aaa;"][div style="font-family: arial, helvetica; font-weight: bold; border-bottom: 1px dotted #999; padding-bottom: 8px;"]
[font size="8"]We're All Gonna Die

[br] [/font] [br]




Hey everyone, guess what? We're all gonna die! WOOOOOOOOOOOOOOOOOOOOO!!!! WOOOOOOO!!! WOOOOOO. WOOO. WOO. Well folks, a couple of weeks ago, you might remember us talking about the latest software version of the Omicron variant of COVID-19. Which is actually named like a software update. The B2.86 variant of Omicron seems to be taking hold. But what's different about this one is that it seems to be getting more contagious but less deadly. But does that necessarily mean that we have to bring back… THE MASK? Well, yea h good luck getting the "WE WILL NOT COMPLY!!!!!" crowd to comply with that one. No way in hell are you going to close that Pandora's box again. Here's the thing – you've probably seen people you know who have been voluntarily masking to not get COVID. And you might have seen news about your local schools possibly bringing back the mandates. But here's the truth.






Calm down dude, we're not gonna die. But what we say is good luck closing that pandora's box. I mean you just know that the idiot MAGA lunatics in Congress right now are like "Fuck you CDC! You can't tell me what to do!!! It's my body, my choice!!!". Yeah remember back in the dark days of COVID when we used to mock the hell out of right wing nut jobs who were using the same language and terminology that they used to mock pro-lifers for? What goes around comes around! Imagine telling the RN at the hospital that the reason you're there is because you had to see the Smash Mouth concert at the Sturgis biker rally. Not for me!






No dude, nobody is dying here. But I can already hear my MAGA neighbors right now going "We don't need no face diapers!!! You can't tell us what to do!!!". Well, here's the thing – you missed the key word in the article – "TEMPORARY". This is not a full time thing. And for you MAGA lurkers out there, yeah I see you making the claims on social media that democrats are rooting for COVID to come back to thwart the 2024 election. To which I say – 1) GOOD!, 2) the election is next year, and 3), trust me, I've got a brother who is in public health, and he has assured me that nobody, anywhere, is "rooting for COVID" to come back. Calm down Qarens.






Ha!!! Did you see that? We all saw that! Even the CDC themselves has said that we're in a much better place to deal with COVID in September of 2023 than we were in April of 2020. But our position hasn't changed in three years, either. We still say that if anti-vaxxers want to voluntarily remove themselves from the gene pool, then they can happily be our guest! But again, I can absolutely guarantee that nobody wants COVID or any of the measures that we had to endure in the interest of public health coming back.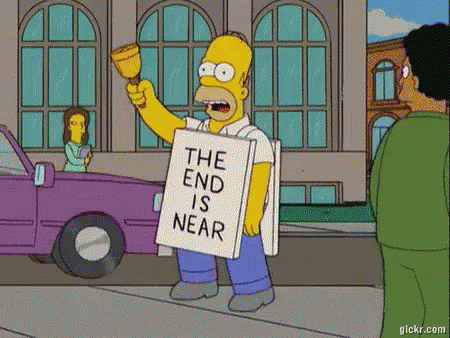 [div style="padding: 20px; background-color: #ffffff; border-radius: 10px; box-shadow: 0px 2px 4px 1px #aaa;"][div style="font-family: arial, helvetica; font-weight: bold; border-bottom: 1px dotted #999; padding-bottom: 8px;"]
[font size="8"]Holy Shit: The Chino Hills School Board Takeover

[br] [/font] [br]

Gather around my fair brothers and sisters! It's time to take a seat in the pew and pass the collection plate, for the Holy Church Of The Top 10 has convened and it's time to remind you that the holiest among us are the most full of:



My fair congregation! Please be seated! You know we've been increasingly alarmed at the far right Taliban takeover of our nation's school boards to force a dark and almost certainly evil agenda on our nation's children. This agenda is rolling back civil rights, diversity programs, and ethics training in favor of… whatever the exact opposite of that is. But there's one school board in particular in our home state of California that really stepped in it. That is Chino Hills USD. And if you're unfamiliar with where Chino Hills is, well it's right up the freeway from our home offices in Santa Ana. But the reason they're in the news so much is because the MAGA lunatics who got elected all came out of the same megachurch and they're under intense scrutiny. For these are people who do not worship JAYSUS. They worship the unholy, ungodly Dark One! I of course speak of a man so foul, so profane, so disgusting that his name dare *NOT* be spoken in my church! But what's really scary is that this church – whose pastor is a friend of the Dark One, is being seen as a role model for the entire country. No, that's not the country that I want to live in!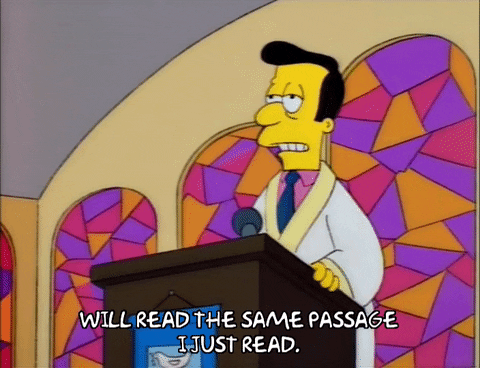 Holy shit! Does anyone else get Kenneth Copeland in 2020 vibes from this guy? Remember that bizarre scene where he attempted to "blow away" COVID? Yeah that's how I feel exactly! But Satan's not the one losing here, sir. Who's losing is our nation's children. For they have become political pawns in whatever bizarre game of cat and mouse the Christian right are playing with the United States government. Actually it's more like playing a game of chicken. Step out in front of one car, you get nothing step out in front of another car.. BAM! And that BAM in this case is a big one.






Yes, my friends, we are dealing with some extremely disturbed, sick and twisted individuals here. For they are not creatures of light. They worship the unholy Dark One and all of the evil, vile, and venom that he spews! But the good news is that people are fighting back! For this grossly unconstitutional act of pure evil has no place in the great state of California or the United States in general! Well maybe they do in lunatic fringe MAGA conspiracy theorist Taliban fantasy land they do. But those of us who live in reality are recognizing the dangers of what the MAGA Taliban is proposing. It's time to start fighting back against the inherent evil that is the MAGA Taliban!






To the Chino Hills School Board, I say: fuck you! And to Jack Hibbs, another fuck you! Can I get an amen, my fair audience? Thank you! But the trans conspiracy theory agenda isn't the only evil piece of legislation that the Chino Hills school board has. They have another evil piece of legislation in the works and that is that they want to force kids to out themselves if they are LGBT. Yeah this is inherently and stunningly EVIL. It is certainly not what JAYSUS had intended. And we can definitely thank Jack Hibbs and the MAGA Talban for installing these cretins in our school boards. If Chino Hills is a "role model", then what's the opposite of that? We don't know.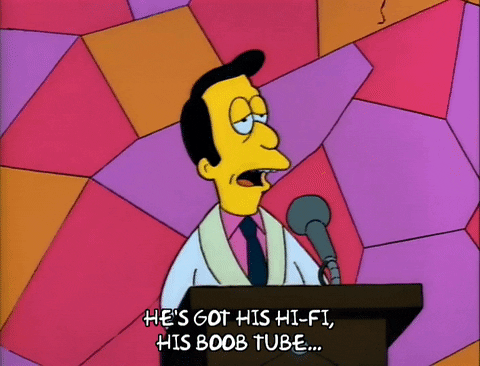 We'll be keeping an eye on any developments that happen with this case, you can count on that! Mass has ended, may you go in peace! That's it this week for:





[div style="padding: 20px; background-color: #ffffff; border-radius: 10px; box-shadow: 0px 2px 4px 1px #aaa;"][div style="font-family: arial, helvetica; font-weight: bold; border-bottom: 1px dotted #999; padding-bottom: 8px;"]
[font size="8"]Late Stage Capitalism: The WGA Strike

[br] [/font] [br]

Top 10 Conservative Idiots Presents:

"Greed, for lack of a better word, is good." – Gordon Gekko, Wall St. (1987)

When corporate profits are at an all time high, there is nowhere else to go but to make more millions.

There is corporate greed, and then there is:




Welcome back to our segment on the relentless pursuit of never-ending corporate greed, Late Stage Capitalism! Sure, it's not enough to make $50 billion, you need $150 billion! You need to be able to tank entire countries while you jet off in your penis-shaped rocket to the vast emptiness of deep space! But these are the kind of things that we get when we allow corporate greed to run rampant and ruin the entire landscape. Well this week, the seemingly never ending WGA writer's strike happening in Hollywood and New York right now, is never ending. Don't get attached to any currently running shows because they aren't coming back any time soon. But when Bob Iger, the CEO of Disney, makes $139 million a year, while his average employee makes a paltry $25,000 a year, can we all agree that is a huge fucking problem? Well you'd think after over 100 days of striking that one side would crack, but it's not the side we had hoped would.






Yeah this is the absolutely crazy thing about this strike – is that when we last checked in on them about a month ago, we thought it was nearing it's logical conclusion! But nope, the CEOs were like "Fuck you!!! Roll!!! Death to your dreams and hopes!!!". We get it, guys, you five assholes have most of the concentrated wealth in Hollywood. Guess what? It's because you don't pa your employees, you deadbeat losers! But this strike won't end until it affects bottom lines, and that's the end game on the CEO's part. It will keep going until someone cracks.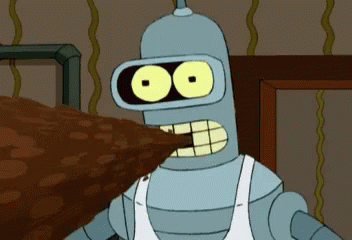 Hooooooooooooooooooooly shit! So let's think about this here for a minute. Rather than pay their employees what they're worth, the CEOs throw a shit fit and act like monkeys in a zoo over an increase in wages. Which leads to? The CEOs could lose a combined $500 million. Is there an end? Well there's two ways this could go. The biggest problem is streaming. And it's suggesting that the fact that the strike has gone on this are suggesting that the more traditionalists in Hollywood are going to break from the modern streaming services. The one thing we cannot deny is how much of a hit the overall industry took during COVID and it's starting to show.






Oh people! Stop your rabbling! If you miss your favorite talk shows (and who doesn't, right? Trump is giving the writers A list material and they're not around!), we need to stop this mess and get this strike fuss settled as soon as possible so everyone gets back to work. But the truth of the matter is that the big money CEOs like Bob Iger should be should be absolutely ashamed of themselves for the greed and the taking and for what they have done to this country. But they won't. Megalomaniacal billionaires don't feel any shame. But like I said from the beginning of this thing – you'd better strap in, because your favorite shows aren't coming back any time soon.



[div style="padding: 20px; background-color: #ffffff; border-radius: 10px; box-shadow: 0px 2px 4px 1px #aaa;"][div style="font-family: arial, helvetica; font-weight: bold; border-bottom: 1px dotted #999; padding-bottom: 8px;"]
[font size="8"]Conspiracy Corner

[br] [/font] [br]




Welcome back to our segment that attempts to explain the unexplainable, Conspiracy Corner! Of course conspiracies exist when people simply don't want to read the article past the headlines and just flat out make shit up. We of course are coming to you live from our underground doomsday shelter from deep within the New Mexico badlands. Undisclosed location, of course! Let me just adjust my trusty tin foil hat for maximum government interference. Ah, there we go! They are trying to read yours and my thoughts after all! Well, folks, for four long years we've been told by the MAGA cult that there was no interference from Russia in the 2016 election that got Trump elected to the White House. This week, we're finally learning that they were completely full of shit. Gee, I'm absolutely shocked! Which basically makes us ask the question – what in the holiest of hells does Vladimir Putin have on this guy? Well, in the name of all things Q Anon, we're betting that Putin has some things on Alex Jones that will guarantee to make someone kvetch!






Uh……. Fucking what???? Imagine being so off the rails batshit paranoid that you believe that your own country is being occupied by outside forces… on a blatant propaganda outlet owned by outside forces hostile to the United States? Let's think about this here for a minute. And of course with the batshit insanity, it's followed by the usual white male conservative bout of "the vapors". I mean come on , that's fucking pathetic. But it happens every damn time. Trump did it. Enrique Tarrio did it. Kyle Rittenhouse did it. And now we can add Alex Jones to that pathetic list. I mean come on, guys, grow the fuck up!






Yeah that's the irony with these shitbags. We have had to put with six years and two absolute farces of a trial that said that there was no collusion with Russia. 6 years! And now they're going on Russian state owned TV like it's no big deal. And if that isn't enough – there's more. We have sitting Congressional people going on Alex Jones like it's no big deal. Like our old buddy Marjorie Shit For Brians, for instance, she went on Alex Jones to discuss what was going on at Burning Man last week, and apparently it's all part of one big indoctrination scheme. Do you realize how insane these people sound?






I seriously wonder if she and Alex Jones wake up every day and are like "Yay! Something bad happened, now I can say something even worse about the bad thing that happened!". The Infowars crowd always comes up with the wrong answer to every question, and it's like they intentionally try to. "Why is the sky blue?". "No, the sky is pink and the blue sky people have all been brainwashed by the global elites to get the government to sign draconian climate change legislation!". Do you see how insane that sounds? Do you??? Do you see why we are alarmed that popular far right talk show hosts are going on state TV owned by entities hostile to the United States? Anyone that goes on Alex Jones' show at this point should be considered a national security risk.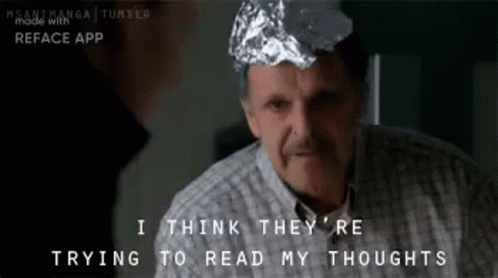 [div style="padding: 20px; background-color: #ffffff; border-radius: 10px; box-shadow: 0px 2px 4px 1px #aaa;"][div style="font-family: arial, helvetica; font-weight: bold; border-bottom: 1px dotted #999; padding-bottom: 8px;"]
[font size="8"]I Need A Drink


[br] [/font] [br]

Hey everyone, I don't know about you, but I could really use a drink!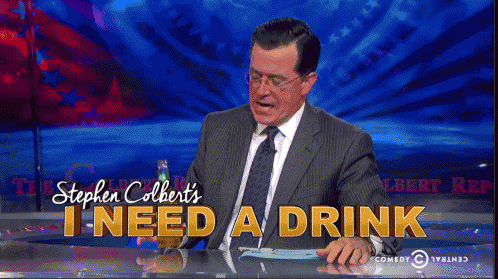 So of course you know by now that the idea of this segment is that we have some drinks and while we are drinking, we're talking about literally anything in the news as long as it doesn't directly relate to politics. Because there's a lot of toxic rhetoric and talk show hosts are attempting to divde us on a daily basis. So our solution is to belly up to the bar and have a couple of drinks and forget about life for a few minutes. My sober brothers and sisters, we got you covered too! Grab a cold glass of your favorite iced coffee, tea, or energy drink and come get wired with us! So this week, you know I love a good beef, and there's no beef beefier than a beef involving fast food giant Burger King and it's own customers. Over what, you might ask? Well I answer you, it's because of the advertising. You ever wonder why the Whopper you're about to consume doesn't look a thing like in the ads? Well this has been going on since the 80s. There was an entire scene about it in the Michael Douglas flick Falling Down. So tell me what goes well with this story, bartender? A Whopper cocktail? What's in that? Just a whopper in a blender? No thanks. I'll stick with my usual Jack Daniels mixed with Jack Daniels. I call it the "Double Jack". So what is going on with this lawsuit? Well here's more.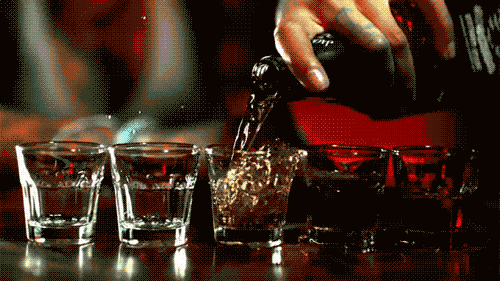 Yeah come on, why are people acting like this is some sort of new phenomenon? People have been going after advertisers for years trying to tell them that they should make their products that you buy look like what they're trying to sell you. Well, I got news for you, Jack. It's called "advertising" and this is literally one of the first things they teach you in advertising 101. Things – wait for it – aren't always what they seem to be. See, fast food is a product that is made to sell… well… fast. Yeah that's the kind of hard hitting journalistic analysis you're getting from this program! But not only do Burger King's products not look what they are advertised, they are actually smaller than they appear to be!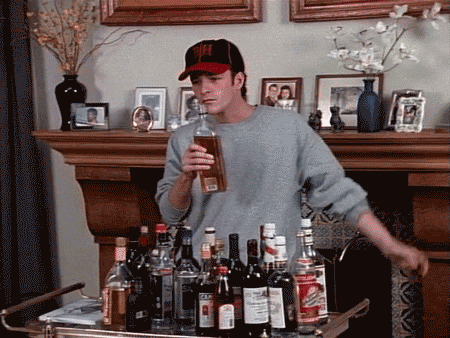 Look I'll solve this ridiculous lawsuit right now. It's fast food. You're not exactly getting a 1, 2, or 3 Michelin starred product here. You're getting a $7 cheeseburger. Just go to the drive through, get your bag o' crap, eat it in your car and enjoy it. The thing is these products are made to be cheap and to move fast, they're not meant to be Instagram worthy photos or anything. Any cartoon show – whether it's the Simpsons or Futurama or Beavis & Butt-head, animated shows making fun of the quality of fast food has been a joke as old as time itself. But do you really want to let a jury decide this?






But why are you going after Burger King? Of all the fast food restaurants that you could pick from, that's the one you sue? Yeah they do have the catchiest advertising jingle of all time. No I'm not going to play it because I don't want pay royalties. Come on, we don't make Daily Show money or even show after the Daily Show money. We make podcast money. Which is why our shows are recorded at 2:00 PM on a Thursday at the local Chuckle Hut! But the interesting thing is that a judge in – where else but Florida – is allowing this lawsuit to proceed. Have it your way, assholes!







[div style="padding: 20px; background-color: #ffffff; border-radius: 10px; box-shadow: 0px 2px 4px 1px #aaa;"][div style="font-family: arial, helvetica; font-weight: bold; border-bottom: 1px dotted #999; padding-bottom: 8px;"]
[font size="8"]What's Up With Florida? Pt 6: Hanging Out In Tallahassee

[br] [/font] [br]




Welcome back to our segment that explores the Sunshine State. The state of Florida. You also know it as America's wang. To bring you up to speed, in the last four parts, we brought you some tales of some really stupid people in Florida. We hung out with retirees in the overwhelmingly Trump voting district known as The Villages. We also infiltrated a meeting of the single most controversial school board in the entire nation. We also watched from the front lines as Neo Nazis, er Ron DeSantis voters, staged a protest outside of Walt Disney World because, reasons. This week we're hanging out in the state's capitol, Tallahassee. Because we're trying to figure out exactly what makes the state with the 3rd most electoral votes in the country tick. Well, the big thing going on in Florida right now is control over the legislative districts. Because he who controls the districts controls………… information!






Yeah of course, no matter what we want, that douchebag always has to have his say. You know who I'm talking about – Florida's reigning authoritarian king, Ron DeSantis has to weigh in with his opinions, and you know, of course, he's wrong on everything. But here's the thing – conservatives don't just control the state house and senate in Florida. They control EVERYTHING. And Florida is one of the states that just goes to show you the inherent dangers of heavily one-sided one party rule that's dominated by talk radio talking points.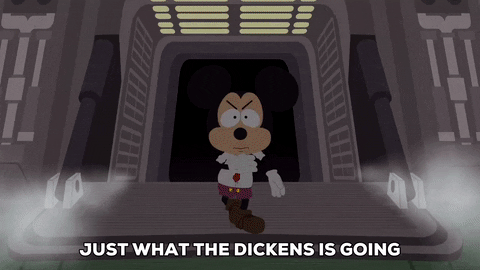 Yeah Ron has basically turned into the South Park version of Mickey Mouse, hasn't he? But here's why we say that every single election is important and it doesn't matter who's running, but you should definitely take a closer look at your local candidates the next time you fill out that ballot. See, too many people get into positions of power that they have no business being in simply because there's too many people in this country that don't exercise their voting rights. A couple of weeks ago, we talked about Ron DeSantis's shocking and completely stupid move to axe AP Psych and Bio from AP curriculum because – wait for it – gender stuff. Yeah boooooooooo.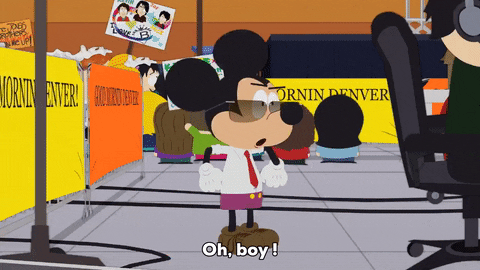 Yeah so the state of Florida has a hardcore religious fundamentalist problem on their hands. And we've been saying this for years! And by the way if you don't think that Ron Desantis is a man who's drunk with power, just wait until you check out his hurricane response. He sent out FEMA – the Federal Emergency Management Agency – to only half the state. And if you check the districts that he sent FEMA to – they're pretty much the districts that directly voted for him. So if you vote MAGA, you're protected. If you vote against them, you're fucked. That's Florida under Ron DeSantis and a heavily one sided GOP rule.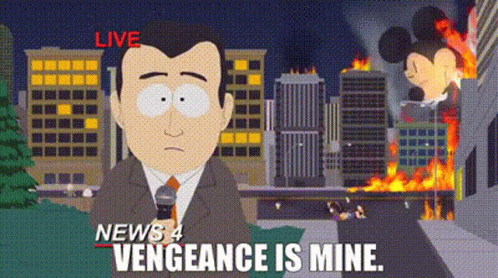 [font size="4"]Next Week: [/font]

For our final part of What's Up With Florida?, we're going to find out who votes for Ron DeSantis and the Florida GOP, and tell you our final conclusions of exploring the Sunshine State.



[font size="4"]And Now This: [/font]
[font size="4"]Mammoth WVH [/font]

Ladies and gentlemen, my next guest, you know him as the son of LA guitar legend Eddie Van Halen. He can currently be seen with Metallica out on the M72 World Tour including stops in St. Louis, November 3rd, and Detroit on November 13th, plus his solo tour which is lasting through Dec. 20th. Playing his song "Another Celebration At The End Of The World", give it up for Mammoth WVH!



Thank you very much for putting up with the crap we've had to endure since we had to leave Florida unexpectedly. We'll be back to our regularly scheduled programming next week live from Riverside! See you next week!


Credits

Host: Initech
Mammoth WVH Appears Courtesy Of: BMO Rights Management
Top 10 Conservative Idiots Recorded In Front Of A Live Audience At: Observatory North
Images: All images copyright belongs to respective copyright holders.
Videos: All videos copyright belongs to respective copyright holders
Articles: All article content copyright belongs to respective copyright holders
Writing: Top 10 Writing Department
Graphics: Top 10 Graphics Department
Research: Top 10 Research Department
Lighting & Stage Props: Top 10 Lighting Department
Legal: Top 10 Legal Department
Advertising: Top 10 Advertising Department
HR: Top 10 Human Resources Department
Initech's Wardrobe Provided By: JAB Inc.
Wheel Of Corruption By: Studio 1 Stage Props, Burbank, CA
Management: Initech Productions, CCC Management
Follow The Top 10 On Mastodon at: [email protected]
Follow The Holy Church Of The Top 10 On Mastodon at: [email protected]
Questions? Comments? Complaints? Hate mail? E-mail The Top 10 at: [email protected]



Initech Productions: Yes, We Got The Memo


1 replies, 341 views
Replies to this discussion thread
| | | | |
| --- | --- | --- | --- |
| 1 replies | Author | Time | Post |
| Top 10 Conservative Idiots #15-6: 19 Indicted Co-Conspiratorsl...And Counting Edition (Original post) | Top 10 Idiots | Sep 14 | OP |
| | underpants | Sep 14 | #1 |
---
Response to Top 10 Idiots (Original post)
Thu Sep 14, 2023, 08:19 PM
underpants (178,677 posts)
1. Great list as always.