Thu May 25, 2023, 05:00 PM
Top 10 Idiots (542 posts)
Top 10 Conservative Idiots #14-16: Everybody Wants To Impeach The World Edition


Hey everyone, it's time for one of our patented (patent pending) Clips Without Context!



Oh dear god no. Last thing we need is white supremacist scumbags in the Senate. It's bad enough they're already polluting the House. Now back to our regularly scheduled program!

Look, if the last three years of hearing every stupid thing that comes out of Marjorie Taylor Greene's (Q – Batshit) mouth 24 hours a day has taught us anything, it's this – stop giving a megaphone to stupid people! People who are as crazy and out of touch with reality as Marjorie Greene is, we used to give people like that the straight jacket and padded walls treatment. The sad thing is, it might be a long time before we finally decide to give these MAGA Q dipshits who won't shut up and go on every terrible internet talk show you can think of, the heave ho that they so richly deserve. But anyway, Marjorie's latest ridiculous stunt is going on an impeachment warpath. And it was quite the stuff of pure, unaltered insanity. It's one thing to suggest firing a person or two. But she has suggested firing the entire democratic party because it's the "will of the republicans". Well I got news for you, Marjorie – we don't want the "will of the republicans"! That's why we voted you out twice. But wait – hold your boos.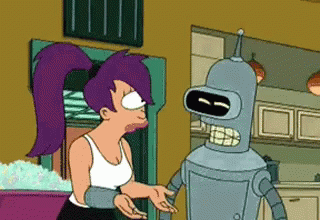 Yeah see, kids? Wait, I said hold your boos! This is what happens when your brain is rotted by a steady stream of 24 hour a day right wing propaganda. It turns your brain to mush and your choices are dictated by what you saw on Sean Hannity last night. So impeach everybody. Like the Tears For Fears song – everybody wants to impeach the world! Ha ha ha ha ha ha ha ha!!! I don't want to brag, but we do have Tears For Fears confirmed as a guest next season! It's a drug and an addiction, and the people who are addicted to it. And come on, who needs to think critically when Fox News does all of your critical thinking for you? But again, hold your boos because Marjorie Greene is currently swirling the drain with her impeachment announcements and it's the stuff of pure idiocy and insanity.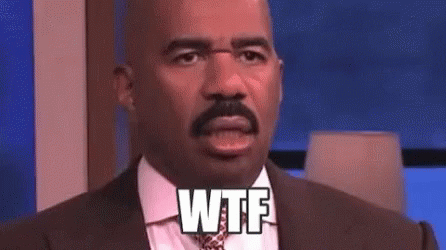 Ha ha ha ha ha ha ha… fucking what??? Wait a minute, she's going after the FBI director for his involvement in that insane plot to kidnap Michigan governor Whitman over… *checks notes* doing his job. But then last week, ol' Marge dropped the proverbial big one. She's going to attempt to impeach Biden again. And I don't even need to point out that this is the third time that she has attempted to do so, because, I don't know, this has to be some kind of derangement syndrome. So you know, fool me once, shame on you. Fool me twice, shame on me. Fool me three or more times…shame on you? I don't know anymore, these are some really stupid ass people we're dealing with.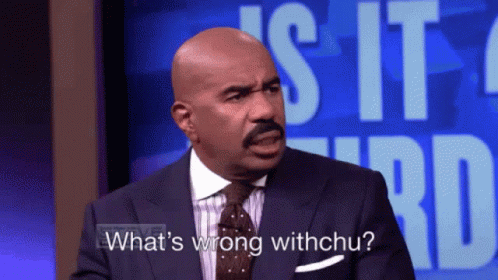 Yeah that is a good question, Marjorie, what the hell is wrong with you? I mean, they'll impeach Biden because reasons, but they'll stand behind continuously lying asshole George Santos, also because, reasons, apparently. But speaking of someone who's lying her ass off, despite multiple failed attempts to impeach Biden that don't go anywhere, Marjorie put out a "survey" from her Twitter followers that claims to backup the results that people want Biden impeached. No one wants Biden impeached except for deranged internet conspiracy theorists and the few people left who still support the asshole who we used to call president. What's the point of having a survey if you're going to rig the results? SMDH. BTW, nobody tell them that Twitter polls don't translate to votes!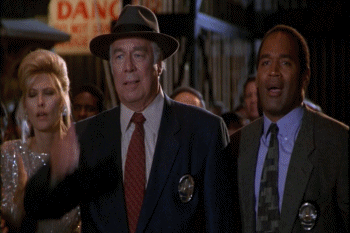 [div style="padding: 20px; background-color: #ffffff; border-radius: 10px; box-shadow: 0px 2px 4px 1px #aaa;"][div style="font-family: arial, helvetica; font-weight: bold; border-bottom: 1px dotted #999; padding-bottom: 8px;"]
[font size="8"]Ron DeSantis

[br] [/font] [br]

This is actually perfect timing here because we're off for the summer after tonight, so we won't get to cover Ronnie's big announcement, even though we all know what it will be. So the worst governor in American history and the biggest partisan extremist elected to office since Joseph McCarthy wants to be president? Well, let's take a look at his track record and what's going on in the Sunshine State. First off, let's address the book bans. What the right wing is doing in regards to banning books is absolutely horrifying. We here at the Top 10 Home Offices in Santa Ana, California, have been contemplating what the ultimate end game of the MAGAs is, and it's not good. In fact we see scenarios like mass murder and public executions happening under the next GOP president. And let's take it from Salman Rushdie – a man who's no stranger to being banned from the public square. He's absolutely 100% right on the money on this issue.






Oh and we can't forget about his ongoing feud with Disney, oh no. This is an absolute disaster and he won't stop. Desantis is like the villain in an action movie where he keeps getting beat down, only to keep coming back to life. Yes, like some kind of fucked up T2. But as long as Desantis is governor, we don't expect him to quietly retreat into the night. Oh no, he'll continue to get louder and crazier about his fight with Disney. And it's so stupid too. It's all about partisan political bullshit. Ron Desantis is enabled and emboldened by Fox News, and they will continue to enable and embolden this psychopath for a very long time.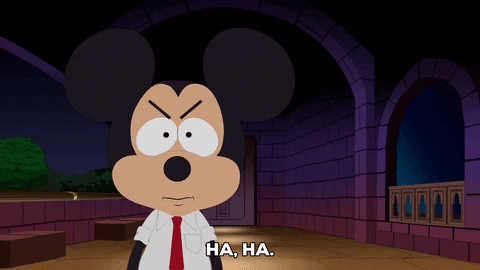 Yeah come on, Florida! Do you really want this guy as your leader? We've got to start loosening Fox News' iron grip on that state. And by the way, in case you were wondering, the GOP doesn't give a flying fuck about free speech. It's one of those "I've got mine so fuck you" kind of deals. But we have to talk about how this one "parent", and we say parent in quotation marks because we're not sure if this person is a parent with kids in this school and filed a legitimate complaint, or is a social media shit stirrer. We're leaning towards the latter. But because MAGA conservatives currently run the Miami – Dade school board, they don't give a fuck. And this is just in one state. Imagine what this would be like on a national scale. And this is criminally insane. That "parent" and the school board should be chastised into oblivion.






God damn it. This moron didn't even read the poem or know who it was by. Fuck off! This is why we can't have nice things. Just… ah!!! Florida continues to circle the drain on a daily basis. The complaint itself is criminally insane too. I won't post it, but it is worth a Google search. But that being said, don't expect criticism of Ron DeSantis to come any time soon. Because Ron DeSantis is surrounding himself with ass kissers, bootlickers, and yes men, and is actively working to silence any opposition towards him. Which means that if he's president, imagine this on a national scale. That would basically mean the end of the Top 10 as we know it, and every other program like ours!







[div style="padding: 20px; background-color: #ffffff; border-radius: 10px; box-shadow: 0px 2px 4px 1px #aaa;"][div style="font-family: arial, helvetica; font-weight: bold; border-bottom: 1px dotted #999; padding-bottom: 8px;"]
[font size="8"]Montana Bans Tik Tok

[br] [/font] [br]

Oh look, it's time for another Clip Without Context!



Man, as if we didn't need any more of a reason for the MAGAs getting increasingly more cult like. I mean holy crap. This merger of church and state is the stuff of nightmares! OK back to regularly scheduled programming!

Benjamin Franklin once said "Those who are willing to trade their freedom for security don't deserve either". It was true in 1789 and it's true in 2023. But then again I'm sure our founding fathers didn't envision the MAGA conspiracy theory wing of the GOP when they wrote the Constitution, but here we are. So you may have heard talk actually coming from both parties about whether or not to ban the Chinese social media app Tik Tok from app stores. And yes, but actually both parties kind of agree on this one, because it's about security as Tik Tok is hosted on servers that are somewhere in the middle of China on unsecured servers, and they're notorious for stealing your data. But one such MAGA conspiracy theorist who is bent on banning Tik Tok whether we want to or not, is Montana governor and part time professional wrestler Greg Gianforte. Yes, Mr. Body Slammer himself banned Tik Tok and then gave the country a giant middle finger in the process.






Yeah BOOOOOOOOOOOOOOOOOOOOO!!!! Chinese Communist Party? Shut the fuck up and get that Alex Jones bullshit out of here. So you might be asking "why ban Tik Tok?". Well, I answer you, good sir or madam, aside from giving us insane challenges like running through brick walls to imitate the Kool Aid Man (see: Top 10 #14-6 ) or smuggling Fruit Roll Ups past airport security before flying to Isreal (see: Top 10 #14-13 ), the biggest reason is national security. But again, that all goes to that original Ben Franklin quote that we mentioned earlier.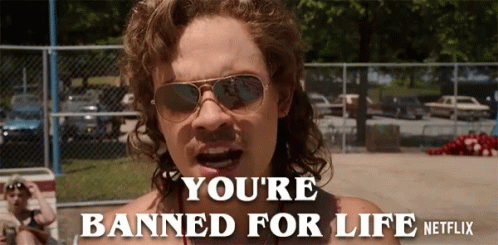 No, but probably soon. Look, we get it – Montana is a bright red state and we don't see it being flipped to blue anytime soon. But make no mistake that the GOP is looking to hurt Biden in any way possible and they're setting their sites on Tik Tok – which a social media app that is very popular among the young people of the United States. And young people do not vote conservative. So conservatives think that if they take their toy away from them, it will turn the youth of America against the ruling party and then all hell will break loose. So yeah Montana is just a test bed for the kind of damage that the GOP could do to free speech. And isn't it ironic that the people who are the ones to claim their freedom of speech rights are being trampled on are the first to enact laws prohibiting freedom of speech?





So yeah if you can't beat 'em, sue 'em! So you might be wondering – how is this ban going to be enforced if it's on cell phones? Well, that is a very good question. The logistics of such a ban are completely insane and actually downright terrifying. Well, since they can't individually police existing users, they're going after the source themselves. Which in and of itself is completely reckless and unconstitutional, and the state of Montana can and most likely will get sued to shit over this, and it will probably go before SCOTUS. But make no mistake that the GOP's CCP derangement syndrome is showing, and it will come back to bite them in the ass hard.







[div style="padding: 20px; background-color: #ffffff; border-radius: 10px; box-shadow: 0px 2px 4px 1px #aaa;"][div style="font-family: arial, helvetica; font-weight: bold; border-bottom: 1px dotted #999; padding-bottom: 8px;"]
[font size="8"]CNN

[br] [/font] [br]

CNN, we need to have an intervention. What you're doing right now ain't working. In the last week, you let go of one of your key anchors, Don Lemon. And had that disastrous Trump Town Hall which has had the producers of the network absolutely seething. You're clearly doing something wrong here. And what you're doing wrong is – don't fuck with Nazis! Period! OK? Stop it! Stop going down the alt right social media conspiracy theory wormhole! That shit is bad for you! It's destroyed families. It's turned friends against each other. It's doing untold damage to this country that may take a century or more to repair and recover from it. And now CNN – once a liberal bastion and the centerpiece on how to correctly run a 24 hour a day cable news network – has since become a shell of its' former self since new CEO Chris Licht took over and now they're basically just another wannabe Fox News but with less conservative viewership.





Yeah so that happened. CNN is now officially worse than Newsmax. And I honestly didn't think that was possible. No really, I didn't see it coming. And the last thing we need on earth is more right wing republican bullshit polluting the airwaves. We already have way, way too much of it. Conservatives control 2,500 radio stations across the United States. They have a monopoly on small town, syndicated TV networks. They have Fox News, Newsmax, Infowars, and OAN. Now they're coming after CNN because it's a get revenge quick scheme for Donald Trump. They don't need any more. MAGA conservatives are the "GIVE ME THAT! IT'S MINE!!!" party.






At leas t there's some cooler heads prevailing at that network when the bosses have all lost their damn minds. Look, I'm a capitalist. I get that companies want to sell more product. But I also know that when you introduce too many similar products into an ecosystem, the value of that product goes down significantly. Make no mistake that the Trump Town Hall was a carefully targeted and weaponized political hit job that was designed to sow discourse in CNN and turn swing voters who would otherwise watch the network to extremist online news sources. No doubt Steve Bannon was behind this piece of clap trap.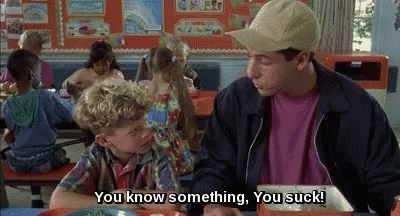 Now this is ironic – CNN's own columnists are criticizing how disastrous the network has been under their new CEO. Look, we don't need more conservative propaganda. If anything, there's way, way, way too much of it. And this is just adding one more to the pile. But that being said, the remaining true liberal broadcast networks don't want to go down the same wormhole that CNN did. Nope, because as we've seen, you don't hang out with Nazis. These are very bad people. Look at what they did to people like Kanye West and Donald Trump. Now even the state of Florida is paying the price for hanging out with Nazis. So don't go full Nazi. Never, ever go full Nazi. And once again, this is just handing another victory to the bad guys, as Fox wins again.






[div style="padding: 20px; background-color: #ffffff; border-radius: 10px; box-shadow: 0px 2px 4px 1px #aaa;"][div style="font-family: arial, helvetica; font-weight: bold; border-bottom: 1px dotted #999; padding-bottom: 8px;"]
[font size="8"]We're All Gonna Die: Climate Change Catastrophe

[br] [/font] [br]




Hey everyone, guess what? We're all gonna die! Wooooooooooooooooooooo! Wooooooooooooooo! Wooooooooo. Woooo. Woo. Woo. So what' s going to kill us all this week? Well, it's climate change and things don't exactly look, what one would call, particularly good. In fact it's pretty bad. But now the UN apparently has a date for when things will go from bad to "shit hits the fan". Yes, clean that shit up now, please! So the date when things could go from bad to potentially catastrophic for us is around the year 2030. That's right, we've got… 7 years to get ready. Better start packing your shit now, folks. But you know, we kid, but we can't overlook the fact that if we don't change things, a whole lot of us are going to die because of this. Hey, that's the name of this segment! So, audience, just how bad is it? HOW BAD IS IT? Well, if the earth passes the 1.5'C threshold as set by the UN, that is when the proverbial shit is going to hit the fan. And unlike what we recently experienced with COVID-19, there's no vaccine that's going to prevent people from dying because of climate change. And the effects of the 1.5'C threshold might be irreversible. Good evening, everybody!






Yeah it's not "we're all gonna die" bad, but it's pretty bad, and it doesn't seem to be getting any better any time soon. And the thing that makes this worse is that Fox News has spent the last 25 years saying that climate change is no big deal. And if it seems like it's getting hotter, it is. There's no denying that the overpopulation of this country, combined with the lack of resources needed to support the overpopulation, and the fact that over half this country doesn't seem to give a shit that a lot of people are going die, and that's going to result in a toxic nightmare.






Yeah so people, wake up and stop fucking around! Fox News viewers, you've been lied to by Sean Hannity and that Greg Gutfeld asshole, stop watching that shit, it is bad for you! Remember during COVID how people told you to "trust the science"? Well, the science is real and it's there, and it's telling us that we need to make significant changes to our way of life or we'll risk losing everything. Of course as we speak, the dark corners of the internet are probably formulating plans on how to kill large numbers of people through memeing them to death. Well, I mean hey, we saw the damage the meme wars could do during COVID. Imagine what will happen here.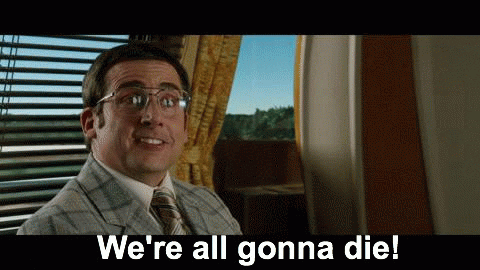 Yeah so 200 countries are already signed on board with this measure to stop it. Of course the MAGAs would laugh at this and call you a globalist-enabling pedophile just for bringing it up. Who knew that the end of humanity would boil down to four simple words? But yes, it is getting hotter in here, and no, it's not just you. It really is getting hotter in here, and there may be no going back. We may have to live with the extreme heat for the foreseeable future, and don't say we didn't warn you. Because we are warning you now! We need to work together to save the planet. Do not be distracted by the shiny objects on Fox News every single night!






[div style="padding: 20px; background-color: #ffffff; border-radius: 10px; box-shadow: 0px 2px 4px 1px #aaa;"][div style="font-family: arial, helvetica; font-weight: bold; border-bottom: 1px dotted #999; padding-bottom: 8px;"]
[font size="8"]Holy Shit: Mormon Finance Apocalypse

[br] [/font] [br]

Hey everyone it's time for another one of our Clips Without Context!



Yeah I can totally hear Jesus right now saying "leave me the fuck out of this!!!". Speaking of Jesus, hey, it's time for Holy Shit!

Gather around my fair brothers and sisters! It's time to take a seat in the pew and pass the collection plate, for the Holy Church Of The Top 10 has convened and it's time to remind you that the holiest among us are the most full of:




My fair congregation! Please be seated! You know, this is the end of our season, and I'd like to take a moment to address the clergy on a recent controversy of ours. It seems we've got a lot of unfair criticism lately that suggests that we spend most of our time talking about Christianity. Now, Christianity is the dominant religion in the United States, and as such, it dominates the news. But the thing that we're most alarmed about is the rise of white nationalism dominating American Christianity and American megachurches. But that's not what we're here to discuss this week. This week, we're here to discuss another very uniquely American religion – Mormonism. Yes, the religion founded by Joseph Smith in the 1850s is famously ultra conservative, which means that they most likely support the Unholy Dark One. Many counties in Utah went for the Dark One in the last election. But the Mormon church also practices something called "tithing" which means that its' members contribute whatever it can to the church. We don't support that sort of thing here, but you can buy our merchandise after the show! Well now the church has so much money that they don't know what to do with it! I wish we had that problem!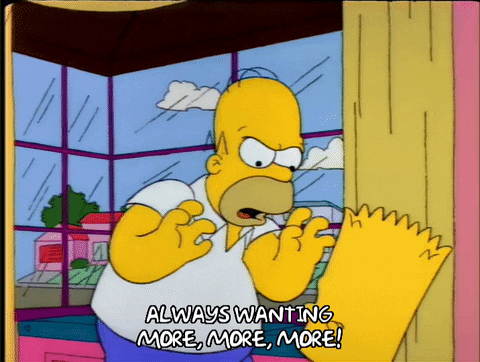 Now don't boo – wait until you hear that everything is tax exempt! Now you can boo as much as you want, come on don't be shy! Let it out! Because that's what the good LAWRD JAYSUS would want you to do now, isn't it? But when the church's own investment firm has so much money that they don't know what to do with it all, naturally there's going to be some problems that arise as a result. So tithing is a pretty terrible practice in general. But when you combine tithing with America's religious exemption where churches don't have to pay taxes on anything, then it becomes a very serious problem! If only we taxed churches!






Of course, you know that the people who have this much money aren't going to use it for good, and you know that they're not being entirely honest about how much they make or spend. But this scandal definitely gets weirder the more you dig into it, and it definitely shows what a glorious and complete lack of accountability does. It also shows that maybe giving churches tax exempt status was one of the worst ideas in US history! When you have so much money that you don't know what to do with it all, don't you think that it's time you start paying your fair share? It is way past time to end the free ride for the holier than thou crowd!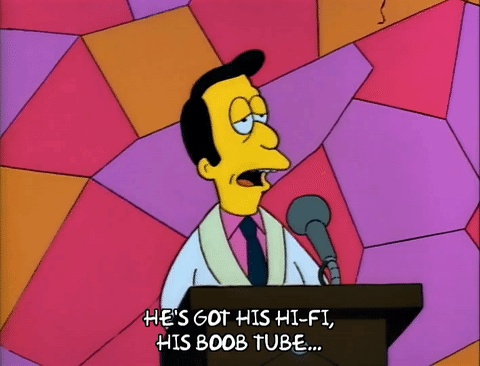 So let's think about this here for a minute. The church started a shadow corporation but it's really based in Utah under the guise of laundering money because it was making way more than it could spend. Hey US government, do you see where this is a problem? Imagine that money being taxed and the programs that it could fund! I mean think about it - $100 BILLION DOLLARS. That's a very spicy meatball! And the people who are profiting off of this don't represent the forces of good. They represent the unholy, ungodly Dark One! I of course speak of a man so foul and disgusting that his name dare not be spoken in my church! But of course you do not heed our warnings! Tax the churches! And do it now! We might make enough money to avoid the debt ceiling!






All right, folks! That's it for us, we're out of here for the summer. We'll be back on July 20th with fresh shenanigans from our religious brothers and sisters! Also don't forget, Holy Shit: The Sunday Sermons season 2 premiers Sunday, August 11th! Mass has ended, may you go in peace! That's it this season for:





[div style="padding: 20px; background-color: #ffffff; border-radius: 10px; box-shadow: 0px 2px 4px 1px #aaa;"][div style="font-family: arial, helvetica; font-weight: bold; border-bottom: 1px dotted #999; padding-bottom: 8px;"]
[font size="8"]People Who Somehow Got Elected: Tommy Tuberville

[br] [/font] [br]

Politicians at the state, local, and national levels who are so terrible and toxic, you wonder how they're able to get away with the things that they get away with. This is:




This week: Alabama senator Tommy Tuberville (Q – Batshit). How in the ever loving hell did this guy get elected? Well, Fox News, that's how. Tuberville is an obvious by-product of the Fox News fearmongering and mental conditioning system. Well, he watches Fox News 24 hours a day, and eats, sleeps, and breathes MAGA, which makes him the ideal candidate for the MAGA cause. In case you're wondering if Tuberville has any actual experience doing any real world governing, well, he doesn't. And the MAGAs will turn out in droves to vote for Washington outsiders. And only in the MAGA party can a guy who knows nothing about government get elected to one of the highest offices in the land to do as much damage as humanly possible. Tuberville's qualifications for running for office are… he has none. He was a football coach for the University Of Cincinnati, and not a very good one. He then went to Auburn where he won an NCAA championship. That's about it. But his time at Cincinnati is considered to be extremely sketchy at best, and word is that he treated his players very horribly.






Yes, Tuberville was such a terrible coach that players think that they should deserve some kind of monetary settlement because of that. So how does that translate into his ability to be a senator from Alabama? Well, it doesn't really. Because Tuberville is one of those southern "Good Ol' Boys" who are racist as fuck. And Tuberville actually supports white nationalism. In fact, he supports white nationalism so much that he's willing to look the other way on white nationalists in the military. Yes, he is technically correct that white nationalists are Americans, but these are not the people we want representing us in any way. In fact, we fought two wars against this sort of thing.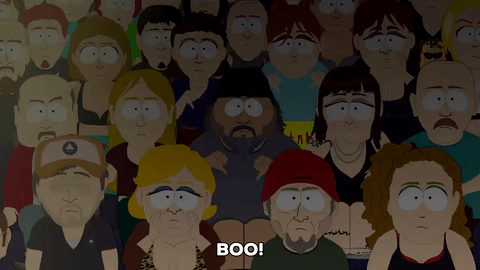 Yes, tell us you don't know anything about the United States military without telling me you don't know anything about the United States military. By the way, Tuberville doesn't quite get how the military works because he apparently is holding back promotions for military staff if they don't cave into his abortion demands. That's correct – the Fox News culture wars that have been permeating every single last crevasse of the United States over the last 20 years have now begun to affect the military in very strange ways. And we can thank "Senator" Tuberville for this one. Yes, we put the word "senator" in quotation marks because whatever Tuberville is representing certainly isn't us.






That's about what being a player under Tuberville was like, by the way. And with the republicans increasingly warming up to the idea of fascism in America, what is the next logical step for MAGA Q republicans like Tuberville? They want to simply suspend elections. That's right – no elections for anyone, because conservatives can't handle being in a real democracy. And of course, when their ideas backfire on them, they turn to Fox News and other extremely terrible right wing sources because that's their safe space. Once again, Fox News proves to be the reason why we can't have nice things, and won't be getting them any time soon.




That's the Fox News installed senator from Alabama and self-proclaimed white nationalist fan Tommy Tuberville. Yet another one of the inexplicably vile politicians to add to the ever growing list of:





[div style="padding: 20px; background-color: #ffffff; border-radius: 10px; box-shadow: 0px 2px 4px 1px #aaa;"][div style="font-family: arial, helvetica; font-weight: bold; border-bottom: 1px dotted #999; padding-bottom: 8px;"]
[font size="8"]Conspiracy Corner

[br] [/font] [br]

Hey it's time for another one of our Clips Without Context!



There you have it, folks. The craziest person ever elected to Congress laughing it up with known white nationalists. You can't make this shit up. Speaking of crazy, it's time for Conspiracy Corner!




Welcome back to our segment that attempts to explain the unexplainable, Conspiracy Corner! Of course conspiracies exist when people simply don't want to read the article past the headlines and just flat out make shit up. We of course are coming to you live from our underground doomsday shelter from deep within the New Mexico badlands. Undisclosed location, of course! Let me just adjust my trusty tin foil hat for maximum government interference. Ah, there we go! They are trying to read yours and my thoughts after all! So as we know, that guy who we inexplicably used to call president, Donald J. Trump, got his ass handed to him in court over the E. Jean Carroll lawsuit. So what's a good bully to do after he gets his ass kicked time and time again? Well, naturally you deflect. And so he's instructed his minions in Congress and the Senate to launch an investigation into… Hillary Clinton. That's right, the former First Lady and New York Senator, who's been the subject of 100,000,000 investigations over the last 20 years by conservatives, is the subject of yet another investigation. Come on, fool me once, shame on you. Fool me 100,000,000 times… also shame on you.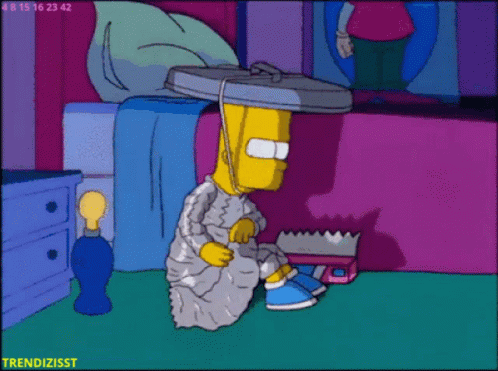 I feel like that's too much tin foil. But this whole thing really highlights the differences between the two parties. Because conservatives are dominated by far right talk shows, even further right podcasts, and even further right than that megachurch pastors. It's basically just a toxic stew of racists and conspiracy theorists. Remember the good old days when conspiracy theories were about Bigfoot and Area 51 and we used to mock the hell out of them because we knew these guys were crazy? Well, we know these guys are crazy, but they're protected by a massive and far reaching propaganda network.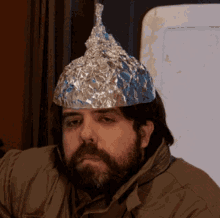 OK Rupert, it's time we ask this question – where on this doll did Hillary Clinton hurt you? Because this is certifiably insane. Of course conservatives are going to say that any answer that that isn't 100% in favor of the fascists is the wrong answer. But how can they say that when Russian collusion is everywhere in the GOP? GOP representatives have vacationed in Moscow. MAGA conservatives exchange messages on Telegram, which is operated on Russian servers. It's like how murderers get off when they go judge shopping and watch the same talk shows that the judges do. Yeah like that guy.






Gee, why am I not shocked at all that Sean Hannity is behind this? Fox seems intent on beating this dead horse into the ground. And they won't be satisfied with any answer that isn't 100% in favor of the cult, because that's what the cult wants. The cult wants what the cult wants. Yes, we know that the answer from the Durham report wasn't what we wanted to hear. But unlike the right, we're not a bunch of deranged sociopaths. We will just shrug it off and move onto their next abomination. As long as Fox News is still around, you can bet that we'll be subjected to scandal after scandal. Because peace, prosperity, and rule of law isn't good for ratings. And of course the process is broken, because conservatives are the ones who broke it!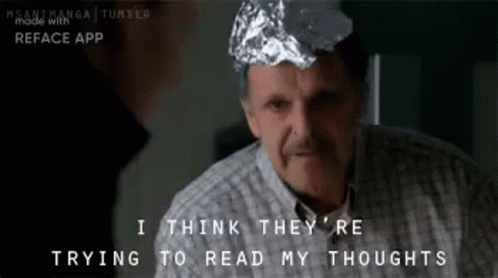 [div style="padding: 20px; background-color: #ffffff; border-radius: 10px; box-shadow: 0px 2px 4px 1px #aaa;"][div style="font-family: arial, helvetica; font-weight: bold; border-bottom: 1px dotted #999; padding-bottom: 8px;"]
[font size="8"]I Need A Drink: Taco Bell Vs Taco Tuesday

[br] [/font] [br]

Hey everyone, I don't know about you, but I could really use a drink!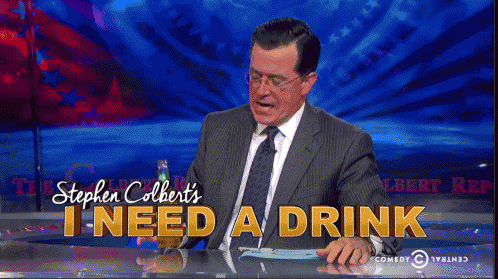 So of course you know by now that the idea of this segment is that we have some drinks, and while we are drinking, we talk about literally anything in the news as long as it doesn't relate to politics. Because there's a lot of really dark shit out there, and we always find that mixing booze and politics never ends well for anybody. And we like our booze, beer, and wine here! And my sober brothers and sisters, we got you covered too! Grab a glass of your favorite coffee or energy drink and get wired with us! So this week, there's a war brewing over who coined the phrase "Taco Tuesday". Everyone knows and loves a good Taco Tuesday. Hell it's practically engraved in American culture at this point. So tell me, bartender, what goes well with a story about Taco Tuesday? A margarita? OK, I'll have the classic one, with a good reposado tequila. On the rocks. So this week, there's some fighting going on about who originally coined the phrase "Taco Tuesday". And this is one of those stories that gets weirder the more that you dig into it. It started because that purveyor of the cheap taco, Taco Bell, had questions about whether or not the phrase Taco Tuesday could be trademarked or not. And we say "good luck with that one!".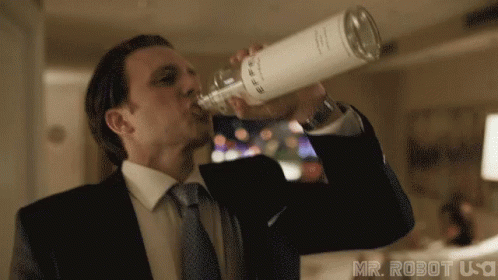 Come on really, has anyone actually eaten at Taco John's? Well, I guess not because there's only six of them in the entire country. Whereas there's thousands of Taco Bell locations in the greater United States and parts beyond. I mean come on, there was even a Taco Bell themed hotel in Palm Springs, how about that, Taco John's? And by the way in case you're wondering where the idea of Taco Tuesday originated from, it goes back to the year 1989 when a place in Cheyenne, Wyoming called Taco John's coined it as a way to drive up sales. But even then, the US government claims to have a trademark from a restaurant in Somers Point, New Jersey called Gregory's Restaurant & Bar, that claims to have coined the term back in 1982.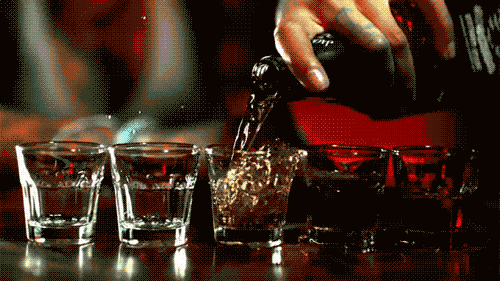 So the moral of the story here is that Taco John's is a small time taco chain, but you don't want to end up on their naughty list. They may be small, but they do have an army of some very powerful lawyers at their disposal. Hell, just ask Lakers star LeBron James about this story as he attempted to trademark Taco Tuesday back in 2019 and it backfired on him about as well as you'd expect. But it did get a dialogue going – can you trademark a commonly used term? Well, there is Taco John's, and they have something that LeBron doesn't – the corporate lawyer. And a huge team of them.






Now that has us wondering why LeBron was attempting to trademark Taco Tuesday. But that being said, this is a fight that isn't going away any time soon. Taco John's may have corporate lawyers, but Taco Bell has multi-national enterprise lawyers. And a multi-national conglomerate like Taco Bell asking a much smaller chain to give up a trademark is like asking the government to take over a private business district – oh wait, that's already happening in Florida. But the war on who will get control over who gets to eat their tacos on Taco Tuesday will be raging on for quite some time. Yes, I realize that phrase did sound poorly now that I think about it!







[div style="padding: 20px; background-color: #ffffff; border-radius: 10px; box-shadow: 0px 2px 4px 1px #aaa;"][div style="font-family: arial, helvetica; font-weight: bold; border-bottom: 1px dotted #999; padding-bottom: 8px;"]
[font size="8"]Stupidest State 2023: The Championship

[br] [/font] [br]

Let's do one last Clip Without Context before we head out for the season!



Ha ha ha… fucking what??? These people are off the rails batshit crazy. Trump is nothing like Martin Luther. Just… AH!!!! Get me away from these crazy lunatics! And now it's time for what you've all been waiting for: The 2023 Stupidest State Championships!

16 states will enter and only one state will become the new Top 10 Conservative Idiots Stupidest State!




Wow, folks! Here we are! IT ALL COMES DOWN TO THIS! It's the Stupidest State 2023 grand championships! Last week, it was a Final Four for the ages! Florida rose above a very strong challenge from the young and capable Ohio team to secure their Flyover League title. Meanwhile, over in the Layover League – this happened. Missouri for three… IT'S IN!!!! Missouri has shocked the crowd and sent Tennessee home and they are going to the Finals! So here we are. Florida. Missouri. One of these two will win it all. We are live from the home of champions, the Los Angeles Lakers and Kings, the legendary Staples Center in downtown Los Angeles with all of the exciting action! Let's go to the floor, shall we?

[font size="4"]Stupidest State 2023 Championship [/font]

[font size="2"]Florida [/font]



The Sunshine State has been dominating the news this year, and that's mainly because of its' leader Ron Desantis, seems bent on bringing some old school fascism to the United States. Despite the fact that Florida is home to some world class universities, they're also home to some of the ugliest political strife in the entire country. Let's look at their Department of Education. Which is currently warning us about what's to come should the GOP get back into power in 2024. In fact DeSantis' brand of authoritarianism is the stuff of pure evil. And we have been trying to tell you about this, and half the country isn't either listening or they just plain don't care. But make no mistake that unless we say no to DeSantis in 2024, Florida's brand of fire and brimstone fascism is just the beginning.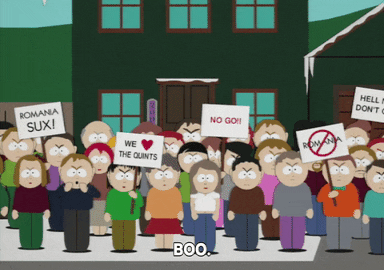 Yeah BOOOOOOOOOOOOOO!!!! In case you're wondering if things can't possibly get any more evil in Florida, oh I can assure you, the scumbags in charge in that state are just getting started! Imagine if you're an immigrant looking to come to the land of the free. Well, America is no longer the land of the free, at least if you're in Florida. New immigrants looking to come to the Sunshine State will have to get verified through a rather draconian verification process. Shit, what's next? Going full Nazi and making them wear patches on their shirts? They will take the shit jobs working in the farms and fast food restaurants and they will shut up or they're fired!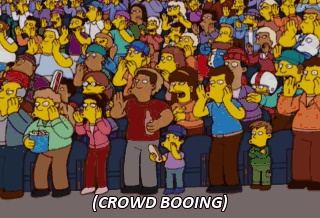 Yeah BOOOOOOOOOO!!! Everything that's happening in Florida right now is shockingly evil. But is it really that shocking? To those of us who are following the nightmare shit show that's happening right now, the answer is no. But to those of us who think that Florida could be flipped in 2024, I'm here to tell you – you're probably kidding yourself. Florida may be lost for a generation or two. The voters will wake up at some point. But I would call 2024 a wash right now. Florida is, however, guaranteed to be what people are calling a "circus of the abusrd" for the next 10 -15 – 20 years and beyond.





[font size="2"]Missouri [/font]



The Show Me State has been propelled to the top of the class because they are a bright red state and went even redder in 2022. But the one thing is clear in Missouri is that they love them some guns. Yes, in 2020, Missouri was the center of the George Floyd protests with the McCloskeys – yes, those gun toting maniacs who became overnight right wing cause celebs because they had the nerve to flash their pieces out in public. But we're going to talk about a different aspect of Missouri – children. Yes, the GOP is absolutely obsessed with children in a not at all creepy way. Actually, we're wrong – the GOP's obsession with children is super fucking creepy. And do we really need them policing what children read, say or do in 2023? The answer is HELL NO!






Yeah so much for free speech! At least you tried! And speaking of speech, what about guns? Apparently some 2A absolutionists seem to get the 2nd amendment confused with the first amendment. Guns are not free speech, OK? Well, in this country, when mass shootings are at an all time high, guess what the gun nuts in Missouri want to do? They want to combine their two favorite vices - guns and church. That is right. The Missouri House passed a bill that would allow guns in places of worship. And they also want to eliminate gun free zones on top of that. Gee, what could possibly go wrong?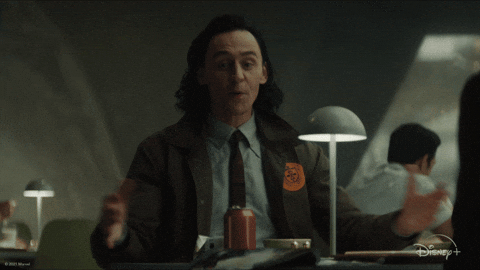 And by the way, you might be asking "WONT SOMEBODY PLEAE THINK OF THE CHILDREN!!!", well, guess what? Missouri is thinking about the children. No, they're not going to ban AR-15s or any kind of semi-automatic weapons. Instead they're banning… wait for it… drag shows. But unlike other states, they're not banning drag shows under the guise of "protecting kids", which in and of itself is a steaming load of FDA certified, grade A bullshit. No, they want to ban drag shows from any and all performance venues in the Show Me State. Can we stop electing crazy people to office, please??? Stop it now!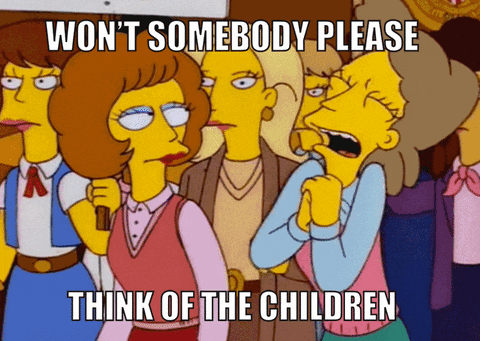 [font size="2"]And The Winner Is: [/font]

We have a winner!!!! Folks, there is no mistake about this one. Florida is leading in the 2nd half with 1 minute to go. Up by 10… for three! YES!!! And now a foul has been called! First free throw is in… and it's good! Florida now up by 14. Second free throw… it's in! And that's the game! Florida has won the championship by a final score of 101 – 86! They are celebrating on the court and that's the end of this tournament!

[font size="4"]The Trophy Presentation [/font]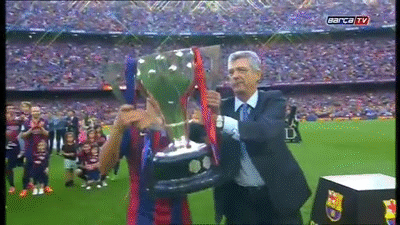 [font size="4"]The Champagne Celebration [/font]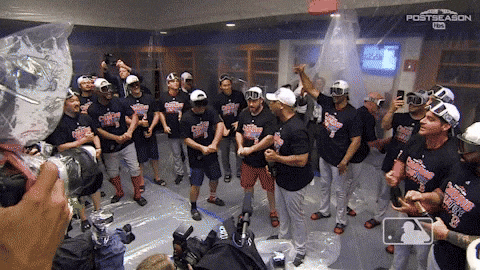 [font size="4"]Statement From The Commissioner [/font]

Wow, that was a tournament for the ages! Florida has emerged as the 2023 Stupidest State grand champions! Under Ron DeSantis, they have proven to be a shining example of conservative idiocy and a preview of the brand of fascism that you can expect if they retake the White House next year and we all hope that they won't. But Florida, I am proud to present you with the DeLay Trophy. You guys were the number one team during the regular season and now you have absolutely dominated the playoffs. And I want to thank all of the teams that participated in this year's tournament. I want to thank our staff, the crew, and most importantly the fans, because without you guys, we wouldn't be doing this thing! We'll be back next year, but for now lets' get out of here and sing that song that we all know and love!

[font size="2"]One Shining Moment [/font]





[font size="4"]And Now This: [/font]
[font size="4"]Metallica[/font]




Folks, let's get this post season party started! my next guest is one of the legendary "Big 4" heavy metal groups. You can see them on their "No Repeat Weekend" tour August 25th and 27th at SoFi Stadium, and also stops in Phoenix, New York, and other places around the US. Playing their song Lux AEterna, give it up for the one, the only Metallica!



Well, folks, this is the end of our season! I want to thank my staff, my crew, all of our host venues, and all of the great bands we've featured this season. We are out of here for the summer! Our 15th season starts July 20th! But don't worry, we'll bring you plenty of content in the meantime! See you then!


Credits

Host: Initech
Metallica Appears Courtesy Of: BMG Rights Management
Top 10 Conservative Idiots Recorded In Front Of A Live Audience At: Constellation Room At Observatory OC, Santa Ana, CA
Images: All images copyright belongs to respective copyright holders.
Videos: All videos copyright belongs to respective copyright holders
Articles: All article content copyright belongs to respective copyright holders
Writing: Top 10 Writing Department
Graphics: Top 10 Graphics Department
Research: Top 10 Research Department
Lighting & Stage Props: Top 10 Lighting Department
Legal: Top 10 Legal Department
Advertising: Top 10 Advertising Department
HR: Top 10 Human Resources Department
Initech's Wardrobe Provided By: JAB Inc.
Wheel Of Corruption By: Studio 1 Stage Props, Burbank, CA
Management: Initech Productions, CCC Management
Follow The Top 10 On Mastodon At: [email protected]
Follow The Holy Church Of The Top 10 On Mastodon At: [email protected]
Questions? Comments? Complaints? Hate mail? E-mail The Top 10 at: [email protected]



Initech Productions: Yes, We Got The Memo




0 replies, 243 views