Thu May 18, 2023, 05:30 PM
Top 10 Idiots (542 posts)
Top 10 Conservative Idiots #14-15: Trumpty Dumpty Shat On A Wall Edition


You know…. You know… when I first heard about the verdict in the civil lawsuit between E. Jean Carroll and that guy who we inexplicably used to call president, Donald J. Trump, I wasn't exactly sure how I should feel about the subject. One thing is perfectly clear – Trump is an abusive jerk and he has a ridiculously long history of being an abusive jerk. For the sake of this piece, let's call it "Trump's Expensive New Suit". Or maybe "The Emperor's New Lawsuit". Nah, needs more zing. How about "Humpty Trumpty Shat On A Wall". Ha ha ha ha ha ha ha ha ha ha ha ha! I don't think that diaper is big enough! But you know here's the thing, is that Trump stepped in it deep. Yes, white male supremacists – rape is a crime! Doesn't matter what Jordan Peterson or Ted Nugent tells you. But of course like most things, this is an example of two different systems of justice. Trump is a rich, white male and he will probably most likely get a slap on the wrist for being a rich, white male. When he should be going to prison for a long time. Eh, at this point, we'll just settle for him being on house arrest at Mar-A-Lago where he can DJ hits by the Village People.





Thank you Nelson! Well, here's the thing – it's just money. And it's $5 million which to Trump is probably nothing. I mean he's probably got that much under his couch cushions. Eh, don't worry, he'll blame it on his Adderall and or whatever else he's taking that's turned his brain to mush. We'd say meth but that's neither here nor there. And no, we're not touching that one with a 100 footpole! But of course, you know with the GOP these days that two things are inevitable. The first is that they don't know when to shut the fuck up. The second thing is that every accusation is a confession. There is a third thing, and that third thing is that yes, they don't know when to shut the fuck up.





The thing is, there's no justice in the world for creepy, old, white perverts. I mean come on, $5 million dollars? That's ridiculous. And I'm not even going to point out the endless amount of bile that Trump has been spewing on his social media hidey hole in Truth Social, which is quickly becoming a black hole in stupidity, and the world's most expensive spite store. Ha ha ha ha ha, well I mean, someone's got to buy the merchandise. But of course ,Trump is a guy who is known to shoot his mouth off on just about every subject known to man, but when it comes to this one, he's very oddly silent. And I'm not counting the endless amounts of times he pleads the fifth.





Yeah, Trump is quite literally that guy. When it comes to crimes he actually committed, that's the one time he actually will shut up, and is very oddly silent on. In case you're wondering what kind of scumbag Trump is in real life, he's the kind of person who would blame the victim for being in his way. Like remember when Dick Cheney shot that guy in the face, and then made the guy apologize to him for getting in the way of his shot? Yeah he's that kind of abusive psychopath. But this goes with what we're saying about the GOP being too comfortable in their roles. Trump will just hold a bunch of rallies and go on Fox News to convince the cult he's a good guy.






[div style="padding: 20px; background-color: #ffffff; border-radius: 10px; box-shadow: 0px 2px 4px 1px #aaa;"][div style="font-family: arial, helvetica; font-weight: bold; border-bottom: 1px dotted #999; padding-bottom: 8px;"]
[font size="8"]Donald Trump

[br] [/font] [br]

Well, CNN's quest to turn into Fox News light is going about as well as you'd expect. And of course I don't need to tell you that the controversial Town Hall meeting they had with that guy who we inexplicably used to call president. But that town hall wasn't exactly met with the pomp and circumstance you'd usually expect from a MAGA event. But as you can probably guess, this is yet another chapter in the ongoing experiment called "Everything Trump Touches Dies". Ah ha ha ha ha ha ha ha ha ha!!! Yeah that would make an awesome horror movie! But the town hall, as everyone predicted, was an absolute disaster. And I guess that you could say "we told you so!" followed by a very childish "neener neener". The one thing that we will show you about what this town hall actually did, was it showed how two very different networks handle the guy with the most fragile ego in the entire country. And of course, neither of them handle that jackass particularly well. But then again, he's a guy who cannot be contained, and loves his cronies and ass kissers. He also hates when he's forced to get out of his element.





Yeah BOOOOOOOOOOOOOOOOOOOOOOO!!!! Part of the problem with today's GOP is that they're too comfortable in their roles to actually change anything about themselves. They never actually get out of their element, and they only appear on shows that will have the host's lips firmly implanted on their ass, and that's a problem. It's insane that CNN is essentially turning into Fox News light, and the last thing on earth we need is more republican bullshit! Yeah, real journalism costs money. But the one thing we learned from this disastrous town hall is that when you're in a hole, stop digging! Yeah, we've been saying that since our first edition!






And by the way, in case you're wondering what the lesson learned from all of this – is that the American media hasn't learned a damn thing. Trump is a bloodthirsty lunatic who's out for absolute power and if he gets back in the White House in 2024, he will have people killed. Publicly and in prime time too. He might even save his most revered enemies for a PPV special. You know, just because he can and just because the shitheads who vote for him will buy literally anything that he puts his name on. But really if he manages to slime his way back to the presidency, we'll know exactly who to blame this time around.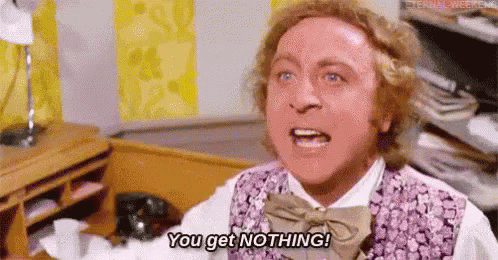 [div style="padding: 20px; background-color: #ffffff; border-radius: 10px; box-shadow: 0px 2px 4px 1px #aaa;"][div style="font-family: arial, helvetica; font-weight: bold; border-bottom: 1px dotted #999; padding-bottom: 8px;"]
[font size="8"]George Santos

[br] [/font] [br]

When we first heard of Georg e Santos (Q – Batshit), we were not at all surprised to learn that he's a serial liar and con artist. That seems to be the hallmark of running for office on the MAGA ticket these days. But what we did not know – is that he was a soon to be indicted convicted felon. Like what are the odds of that happening? Well, in the republican party, your odds of that happening are already extremely high to begin with. Look, we all had some laughs at the beginning of the year when Rep. Santos dominated the news and like every other news article that came out about him was yet another lie. And the lies got even more ridiculous and insane than the next one did. But there's nothing funny about money laundering and excessive fraud. No, sir. But anyway, this is yet another reason to laugh, because MAGA has once again dug up another criminal, and ran them for office. Just like the long list of MAGA criminals already in office. You know who they are.






See, this is why I hate clickbait. The headline had the word "SHOCKING" in bold letters. Come on, seriously? Was it really that shocking? Most of us who have been following the MAGA shit show for the last 10 years saw it coming like a mile away. But the sad thing is, just like the other MAGA crooks in Congress, it may take a Herculean effort to get rid of these scumbags. But it must be done! The republican party is the party of crooks and liars, and we've got nearly 7 years of Idiots lists that show you a metric fuck ton of evidence that is indeed the case! But really, fuck George Santos.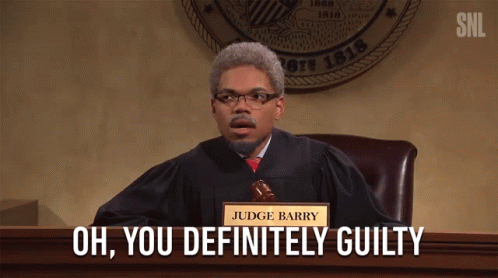 A MAGA lying to Congress? Now *THAT*'s shocking! NOT! But then again that's why I really hate clickbait. Was the news in question really *THAT* shocking? Of course it wasn't. We knew that George Santos was a lying scumbag the first time he appeared in the news. We're not saying all MAGAs are lying scumbags… wait, no, that's exactly what we are saying. Because, seriously, fuck this guy and everyone else who got duped by Trump into running for Congress. We're not going to hear the end of these losers anytime soon. The sad thing is as long as they're still running the House, we won't get rid of them. They're like flies to a bug zapper.







[div style="padding: 20px; background-color: #ffffff; border-radius: 10px; box-shadow: 0px 2px 4px 1px #aaa;"][div style="font-family: arial, helvetica; font-weight: bold; border-bottom: 1px dotted #999; padding-bottom: 8px;"]
[font size="8"]Elon Musk

[br] [/font] [br]

Look, people. We got to stop letting the right wing steamroll us on the Constitution and what freedom of speech really means. As we've all seen from the fallout from the Fox News lawsuit with Dominion Voting Systems, free speech does have consequences. As is the case with our old buddy Tucker Carlson, and it seems that you just can't keep a good right wing troll down. While there was apparently a bidding war over who got Tucker's new show, it appears that the winner is… Elon Musk? I guess the Chief Twit, as he likes to call himself, is now a media mogul, in addition to the 750 other businesses that he runs on a daily basis. But you know, seriously, right wing politics is a fucking racket. And it seems that if you're in the cult, they just want more of you. Yeah that doesn't sound creepy at all, does it? Thank you sir for pointing that one out! But again, no, we don't need the Tucker reaction camera for this one. And again, this is insane that this is the pulse of America. And we also wonder how many of Tucker's new followers are Russian bots.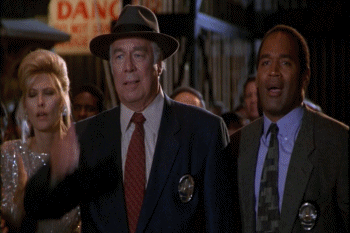 Yeah that's another thing – let's check out those numbers for a minute. The top performing tweet that week only got 891,000 hits. 891,000. In the before times, that Tweet probably could have fetched 2 – 3 million hits at the minimum. Of course that's what happens when you hang out with neo Nazis and white nationalists and scare off all the good advertisers. And the last thing we need is more right wing bullshit polluting the internet. Right wing bullshit is everywhere and it's rotting more minds than any amount of crack or heroin would ever do.






Hey Tucker – YOU'RE A MEMBER OF THE MEDIA!!! Are you a victim of your own brand of brainwashing and mental conditioning? That's like asking if Caitlyn Jenner hangs out at Mar-A-Lago on the weekends… and really? That's not Photoshopped? OMFG. It really is getting harder to tell what is satire and what is real these days. But really this whole exercise is more of a "do not fuck with us" kind of deal. Because that is what Tucker is basically telling his former employer. Could a show starring an unfiltered Tucker Carlson being as racist and sexist as he wants to be succeed on Twitter? He might gain a few new followers, but for the most part, he'll just be pandering to the same idiots.






Yeah that's another thing – how's Elon going to win back those precious advertising dollars when he scared off all the good ones? One thing is for damn sure – no one is going to like his "no content regulation" policy. Like how do people think they can post nasty messages and think that is going to win them friends and influence? Oh wait, I know what decade we live in. Never mind. But here's the thing, while Tucker got rich off peddling hate to white nationalists who watch Fox 24/7, could Fox send a "fuck you" message to Elon in an effort to stop this new programming? Eh… probably.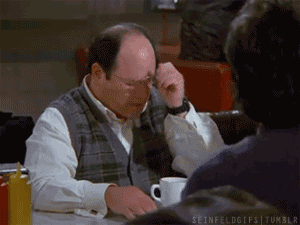 [div style="padding: 20px; background-color: #ffffff; border-radius: 10px; box-shadow: 0px 2px 4px 1px #aaa;"][div style="font-family: arial, helvetica; font-weight: bold; border-bottom: 1px dotted #999; padding-bottom: 8px;"]
[font size="8"]Good Guys With Guns

[br] [/font] [br]

"No matter what the situation, a guy with a gun is a guy with a gun." – Michael Weston in Burn Notice

Top 10 Conservative Idiots Presents:




Let's face some facts. Every country on earth has guns. But there's only one country with an organization that gives a consistent "fuck you" to any attempt to legislate them, and that country is America. And that organization, you know them as the National Rifle Association. Yes, the NRA – because killing people and defending yourselves from hostile animals is fun! But when you have a country with 330,000,000 people and 100,000,000,000,000,000 guns, and no rules to enforce them, the last thing you need in this country is more guns, right? Wrong! Fuck you! Well, at least that's what the NRA will tell you. But while you weren't looking, the 6 – 3 MAGA backed, completely compromised SCOTUS was hoping that you weren't looking while they were on a warpath to fast track a case that could undo America's gun bans. Yes, that's right, even in states that you thought were once safe like California and Massachusetts, are not immune from this lawsuit.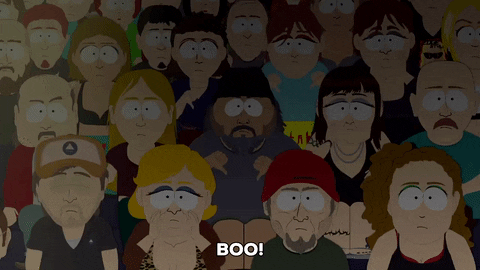 Yeah BOOOOOOOOOOOOOOOOOOOOOOOOOOOOO!!!! You know what? I think it's way past time we told these psychos to fuck right the hell off. I mean come on, why do gun rights groups exist in 2023? In this country, guns have more rights than the people who get shot with them! Like when a shooting happens, you ever notice that there's a massive increase in new gun sales? Yes, it's the circle of death and it screws us all! Shit, at this point, America's chief export and also import is death. That's one thing that this country is doing well in right now – is killing people. And the last thing we need is more ways to kill people and the wrong people to get guns.






Yeah that's eventually where we're heading. We'll be a country where you have to use your gun to open beer cans and unlock doors. Of course as long as those beers aren't from "woke" brands. I mean at least have some consistency, GOP. Yes, there's some things that we should all be at least able to agree on when it comes to gun control in America, right? Yes, people should be properly trained on how to use them should they decide to purchase one. No, children should not be around guns. No, domestic abusers should not be allowed to own guns. These are all things that make sense. But the right wing gun nuts' approach is basically just "fuck it".






Yes, that's a good point, Homer. Yeah let's blame the cigarettes. But here's the thing – this is why we're constantly emphasizing the fact that elections have consequences. Yes, we can actively blame the bloviating orange asshole for the reason why we're in the current situation that we're in. Because by electing him, he allowed the Christian right to run rampant and he stacked the courts in favor of lunatics who value the 2nd Amendment and guns over the victims. If a mass shooting happens and your first thought is the government coming to take your guns away, you should probably not own guns. It's that simple.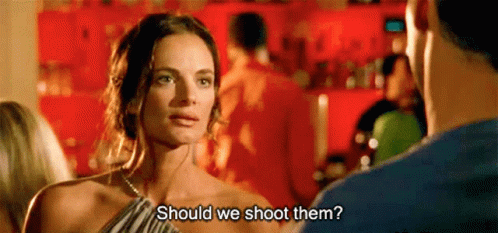 [div style="padding: 20px; background-color: #ffffff; border-radius: 10px; box-shadow: 0px 2px 4px 1px #aaa;"][div style="font-family: arial, helvetica; font-weight: bold; border-bottom: 1px dotted #999; padding-bottom: 8px;"]
[font size="8"]Holy Shit: How Small Towns Become Fascist

[br] [/font] [br]

Gather around my fair brothers and sisters! It's time to take a seat in the pew and pass the collection plate, for the Holy Church Of The Top 10 has convened and it's time to remind you that the holiest among us are the most full of:




My fair congregation! Please be seated! You know, over the last year or so, we've been talking heavily about the rise of Christian nationalism and the dangers of Dominionist supremacy. Well, today we're going to show you how small towns become fascist. In doing research on this subject, I had several viewers tip me off to this story out of Woodland Park, Colorado. So if you don't know where this city is, it's in the western part of Colorado. And it's firmly in the middle of Colorado's largest district, CO-4, which as you know, is famously represented by Christian nationalist and gun enthusiast Lauren Boebert, which is why it's been in the news a lot lately. Well this week we plan to show you just how towns become fascist. And don't think yours won' t be next. The American Christian right is on a warpath and they're starting small and local. It starts with the takeover of school boards and city councils. Where does it end? Well you know where it ends. This is not what the good LAWRD JAYSUS would want now, is it? Of course these people worship the unholy, ungodly Dark One! I of course speak of a man so profane, so disgusting, so evil that his name dare NOT be spoken in my church! So this is how small towns become fascist.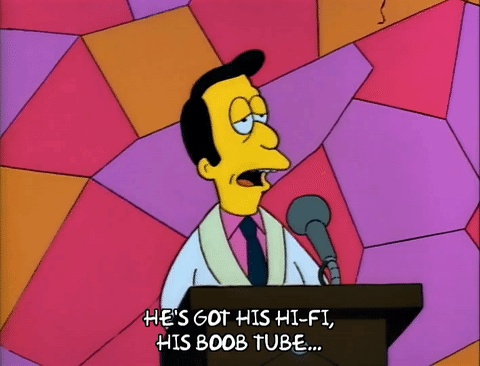 Now you might be wondering what religious conservatives plan to do with their newfound wealth and power. Well, I can assure you that they are NOT going to be using it for good! Instead they are going to be using it for EVIL! The thing is, people really need to start paying attention to who's running for your school boards and city councils. Because when you don't, that's how the bad guys win. And right now, I hate to say this, the bad guys are winning. So what do they plan to do with this evil power? Of course they're using it to ban books and rewrite school curriculum in favor of white nationalism and the unholy Dark One!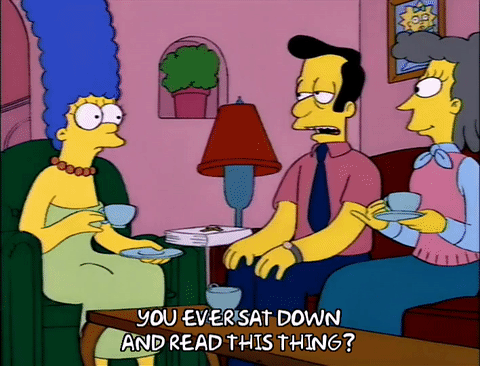 .

Gee, I'm not at all surprised that this district leans heavily in favor of the Dark One! But the thing you have to learn about fascism, my fair congregation, is that fascism creeps up on you when you least suspect it. When you see that a white supremacist like Andrew Wommack vowing to take over your city, you'd better be aware that he's serious. Because the type of people who the Dark One tends to attract are unhinged lunatics with an incredibly racist and sexist agenda. And you should absolutely pay attention to who's running in your city, because when you don't vote, they win.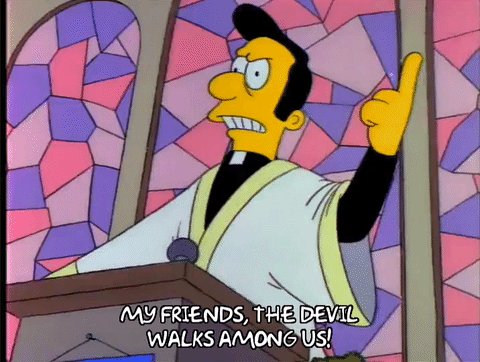 And yes, the DEVIL most certainly does! Because this movement is dangerous, and not only is it a threat to the health and well being of the youth of this country, it's a threat to democracy itself. We've been covering Christian fascism for years. And it's insane to me that Christian fundamentalists run on the premise of their candidacy being "god's will". No it is most certainly not GAWD's will! It's your will, you've been indoctrinated into a brainwashed cult. And yes, I refer to it as a cult. It's no different from Scientology or NXIVM. They all practice the same principles. They all have leaders and hierarchy systems that are used to sway believers. They all have charismatic frontmen who convince you every week that it's god's will. I could go on and on. Anyway this is what we're up against.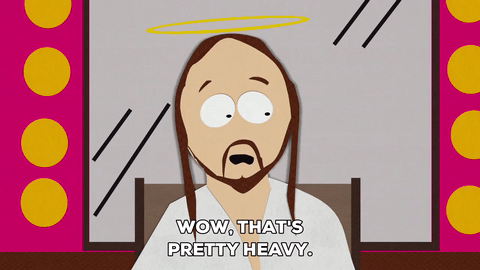 Yes it is! And if you don't look, your town will fall pray to the demented far right Christian cult that's taking over this country on an alarming basis! I warn you, those who forget history are doomed to repeat it! Heed this warning my fair congregation, and we must take this country back from far right religious fascism! Mass has ended, may you go in peace! That's it this week for:





[div style="padding: 20px; background-color: #ffffff; border-radius: 10px; box-shadow: 0px 2px 4px 1px #aaa;"][div style="font-family: arial, helvetica; font-weight: bold; border-bottom: 1px dotted #999; padding-bottom: 8px;"]
[font size="8"]How Is This Still A Thing: White Nationalism

[br] [/font] [br] BO

It's time once again to ask:




This week: White nationalism, how is this still a thing? There's no mistake that humanity, and especially Americans are getting increasingly more hostile and violent. We could place the blame on the darkest corners of the internet, like Infowars and right wing social media, but there's a lot more to it than that and we're not going to solve this issue anytime soon. This week, President Biden gave a speech about white nationalism, calling it one of the greatest existential threats to the United States of America in the 2020s. But we're here to ask the question – why is it still a thing? We have fought two major wars over this sort of thing. The first was the American Civil War from 1860 – 1865. The second was of course World War II. And how did both of those wars end? That's right – the bad guys lost both of them, so of course it would make sense that they're attempting this a third time. But is there really a backlash for calling out racism in its' most extreme form? Well, maybe if you watch Fox there is, but outside of the Fox / AM / Sinclair bubble, most are in agreement.






Yeah that's Fox News in a nutshell right now. We're not saying that all Fox News viewers are racists, but all racists watch Fox News. In fact, when Tucker Carlson was on, not only did racists watch his show, they watched it multiple times to "learn from it". And that's scary. Because the thing we've noticed in the last several years of doing this program is that racists don't like being called out for being racist, and that's usually when the shit storm ensues. But here's the thing – if you are offended by white supremacy being called an existential threat, guess what? You're a white supremacist.






This is definitely true. President Biden is not wrong – white nationalism is very much an existential threat to the very fabric of the United States. But we cannot deny that there's white nationalists in Congress and the Senate currently. People like Marjorie Greene, Lauren Boebert, Paul Gosar, and Tommy Tuberville are all people who have been brainwashed into being predominant members of the white nationalist Murdoch cult. We're not saying that all Fox News viewers are racist, but all racists are Fox News viewers.






Well, we always say that if you have to ask, it's probably racist. And yes, Marjorie Greene and Lauren Boebert could and should denounce white nationalism. Could have, would have, should have. But you know that they won't. In fact, they're very much a part of the problem. They're not just denouncing rampant racism in the GOP, they're openly boasting about how they're proud Christian nationalists, and no, that's not a good thing. But the key to stopping the rampant racism and sexism in the republican party is to call it out everywhere you see it. But you also can't deny it's a problem when some of the top members of the GOP have met with prominent white nationalists like neo Nazi influencer Nick Fuentes.






So white nationalism was denounced by President Biden, but there's a massive influence in Congress and it's gaining popularity with young people. That's enough to make you ask: White nationalism: How is this still a thing?





[div style="padding: 20px; background-color: #ffffff; border-radius: 10px; box-shadow: 0px 2px 4px 1px #aaa;"][div style="font-family: arial, helvetica; font-weight: bold; border-bottom: 1px dotted #999; padding-bottom: 8px;"]
[font size="8"]Conspiracy Corner: The Guy Who Punked Alex Jones

[br] [/font] [br]




Welcome back to our segment that attempts to explain the unexplainable, Conspiracy Corner! Of course conspiracies exist when people simply don't want to read the article past the headlines and just flat out make shit up. We of course are coming to you live from our underground doomsday shelter from deep within the New Mexico badlands. Undisclosed location, of course! Let me just adjust my trusty tin foil hat for maximum government interference. Ah, there we go! They are trying to read yours and my thoughts after all! So folks, you know that Infowars sits on the dark corners of the internet. It's owned and operated by its' main host, Alex Jones and is based in Austin, Texas. Well, the people who call into Infowars aren't exactly what one would call "hinged". In fact, they're completely unhinged. As you know, Infowars uses clickbait fear mongering in an effort to sell z-grade vitamin supplements and water filters. Last week, we talked about how one caller managed to get through Infowars and spent several minutes convincing Alex Jones that he was recently fired Fox anchor Tucker Carlson. Well, after getting found out, it caused quite the shit show and it's spectacular.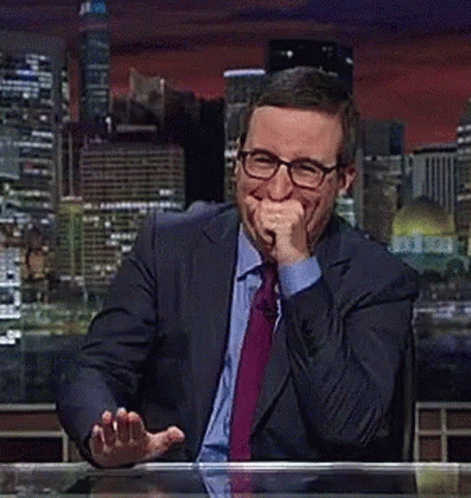 OK, so before we go any further, I just want to preface by saying that phishing and impersonation are crimes, and the official policy here at the Top 10 is – don't do anything illegal, kids! Now that's said – HA HA HA HA HA HA HA HA HA HA HA HA HA!!!! Fuck you, Alex Jones! You know everyone in high school had that one teacher who had the shortest of fuses. Most of the time, they're usually shop teachers, and I'm just saying. Well, anyway this story is another one of those that just gets weirder the more that you dig into it. And of course the conservative mantra to everything is "I'll sue you".






OK this suddenly just got that much more interesting. This is more than just a prank call, it's going to be the cause of a war between thin-skinned American conservatives and Canadian comedians. And these are the people who are constantly telling us to grow a pair. And that we need our own safe spaces. I am not in anyway, shape or form supporting Alex Jones on this. The guy is a monster and he needs to be taken down several pegs. Like the bully in a kids' movie. I'm just amazed that he allowed someone with an independent thought to get through on his show.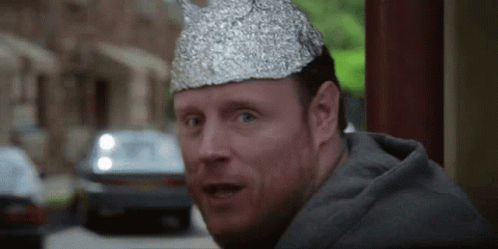 OK now here's what you might be thinking – but Alex Jones is one of the key purveyors of internet misinformation and is one of the reasons why the United States is becoming more increasingly violent and hostile. Well, you might be right about that. But I think it's hilarious that after 10+ years of selling violent, hateful rhetoric to the masses, Alex Jones is just *NOW* concerned about the fact that there might be misinformation on his show. Dude, we've been telling you that since day one! This is of course what happens when your brain is completely scrubbed by a media machine that sells right wing fearmongering on a 24/7/365 basis.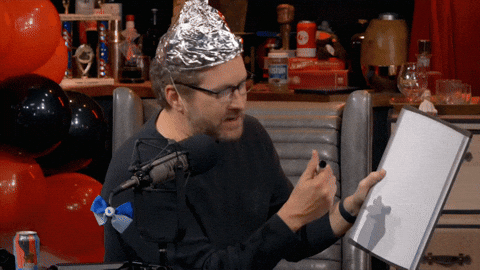 [div style="padding: 20px; background-color: #ffffff; border-radius: 10px; box-shadow: 0px 2px 4px 1px #aaa;"][div style="font-family: arial, helvetica; font-weight: bold; border-bottom: 1px dotted #999; padding-bottom: 8px;"]
[font size="8"]I Need A Drink

[br] [/font] [br]

Hey everyone, I don't know about you, but I could really use a drink!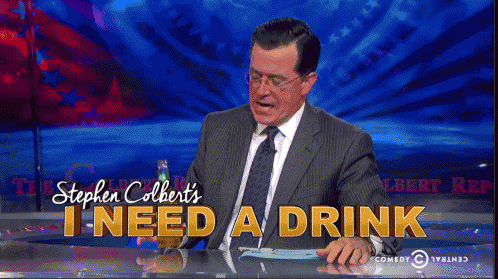 So of course you know that the idea behind this segment is that we have some drinks, and while we're drinking we literally discuss just about anything as long as it doesn't involve politics. Because there is a lot of dark shit out there, and we think of the bar as a propaganda free zone. This week, you know, we've long been saying that social media will probably kill us all. And after five years of insane Tik Tok challenges that have resulted in people going to the ER, we think we've seen everything, right? Well, wrong! This latest Tik Tok trend is too strange to warrant proper words, so that's why I think we need some stiff drinks. Tell me bartender, what goes well with a story about Fruit Roll Ups? A Fruit Roll Ups Bloody Mary? Well what's in that? Yeah I'll pass. I'll just stick to my usual Jack Daniels mixed with Jack Daniels. I call it the "Double Jack". So of course in the latest of strange social media trends, someone somewhere convinced people that it's OK to sneak Fruit Roll Ups – yes, that sweet treat that's basically pure sugar with some light fruit flavor, past airport security. Like OK, this might be one of those trends where I seriously think someone might just be plain fucking with us. Yeah sneak unauthorized snacks past security… it's OK, folks!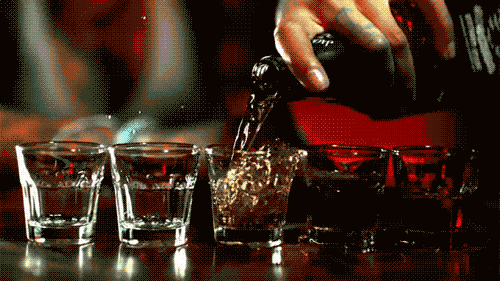 OK that just sounds fucking gross. Who came up with this idea? A bunch of 12 year olds? But here's where it gets weird – as if that wasn't apparent enough already - apparently Isreal is a favorite target of those who are smuggling the sweet treats past security. And the airport security agents in Tel Aviv aren't having any of it. In fact, Isreal may be setting a record of how much of the treats are being smuggled through airport security. So far, to date, the agents have confiscated over 1,000 pounds of the stuff, that's right – 1,000 pounds. Like what the actual fuck???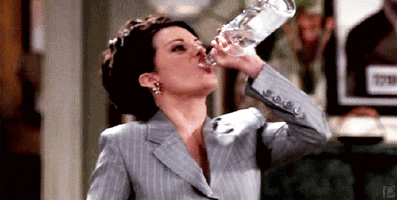 Oh yeah that's the stuff! But 1 million likes? Holy shit, I'm starting to think the users of Tik Tok need a hobby, or at the very least need an activity that revolves around something other than their phones, because these challenges are getting weirder and weirder. And it's not stopping either. Imagine being an airport security agent in Isreal and you have to deal with these dipshits on a regular basis. "Oh no, not this crap again!!!". But really, where the hell does one acquire 375 pounds of Fruit Roll Ups and why are you spending money on this stuff? I swear social media has shown us that there's no bottom to the depths of humanity.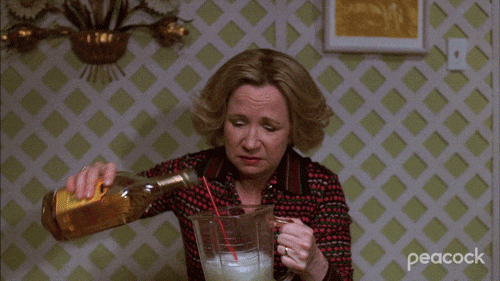 Yeah just dump the whole bottle in the margarita mix, we don't care! So this is an interesting dilemma – Fruit Roll Ups are popular in Isreal, but they aren't sold there. But people, look. Don't commit crimes just to get likes on social media. That shit isn't cool. I'm sure the airport security agents and local police don't want to put up with that bullshit, either. Much like ER doctors saw people who ate Tide Pods and were like "oh no, it's this shit again!". But don't expect this to end anytime soon. With some videos reaching over one million likes, you know that it's only a matter of time before someone attempts to smuggle Fruit Roll Ups and ice cream past airport security again. I need some more drinks!







[div style="padding: 20px; background-color: #ffffff; border-radius: 10px; box-shadow: 0px 2px 4px 1px #aaa;"][div style="font-family: arial, helvetica; font-weight: bold; border-bottom: 1px dotted #999; padding-bottom: 8px;"]
[font size="8"]Stupidest State 2022: The Final Four

[br] [/font] [br]

16 states will enter and only one state will become the new Top 10 Conservative Idiots Stupidest State!




We are here, folks! The Final Four is set! Representing the Batshit Conference, #1 seed Florida! From the Fiscal Irresponsibility Conference, #3 Ohio! From the Gun Nut Conference, #2 Missouri! And last but certainly not least, from the Family Values Conference, #1 Tennessee! Two of these states will advance to next week's championship bout! And we will be live from Staples Center in Los Angeles with all of the post season festivities! But for this week, it's two matches as the Layover League Championship puts #1 Florida against #3 Ohio, while the Flyover League Championship puts #2 Missouri against #1 Tennessee, and I don't need to tell you that this is shaping up to be one of the most exciting Final Four matchups that we've ever seen! We're live at the home of the Detroit Red Wings, the fabulous Little Caesar's Arena, with all the exciting action! Let's go to the floor, shall we?

[font size="4"]Layover League Championship: Florida Vs Ohio [/font]

[font size="2"]Florida [/font]



The Sunshine State, what are we going to do with you? Florida continues to gain more GOP fans and they continue to sink themselves to the bottom of the Marianus Trench. Ever since electing Ron DeSantis, Florida is continuing to see how far they're willing to go to circle the bottom of the drain and he just keeps pushing the boundaries of how far his brand of right wing authoritarianism can go. Let's take a look at his ongoing feud with Disney, which this week, has reached some really strange new heights, specifically involving the 2021 kids' movie Strange World. Well, Desantis' bizarre crusade to undo all things "woke" may have caused him to step in it really good.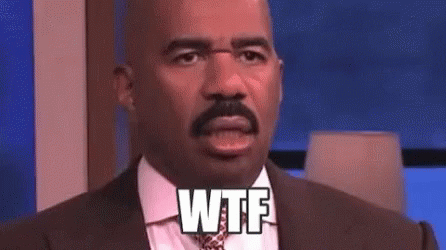 And get this – they're actually going so far as to even interrogate the students. For watching a fucking kids movie. Because that movie had a gay character in it. The GOP, and especially the Florida GOP is very quickly circling the drain. We don't want to point fingers as to how they got there, but it's pretty easy to see that right wing talk radio and Fox News are dominating the scene in many Florida cities, particularly the Villages, which has become a flat out bastion of MAGA supporters.






[font size="2"]Ohio [/font]



Ohio. The Buckeye State. Like Florida, it used to be a very volatile swing state, but in recent years has been flipped to leaning heavily conservative. But why has Ohio got so crazy in recent years? Well part of it really has to do with a certain news network that right wingers watch and patronize on a very daily basis, and they are addicted to it. In fact the Fox News culture wars are very quickly writing policy for a large number of states across the US. But this again is why we have to point out how important it is to get involved in local politics and to find out who's running for what office. Because your local offices could be switched to Fox News bots and then it will be hard to get rid of them.






Yes, you are watching Fox. We're concerned about the rising fascism that's taking over this country, they're concerned about the bullshit they heard on Hannity last night. And by the way, the conservative war on education is heating up, and it's taken hold at Ohio's two best colleges. The ever popular The Ohio State University (yes, we can't forget the The) and Toledo University. Both of these colleges are at the forefront of an expanding conservative war on education in which of course, the snowflakes can't handle opposing opinions and think that everyone who's not a rich white man is out to get them. Excuse me while I go find the world's smallest violin. But we can't overlook that this shit is alarming and it may be coming to a university near you!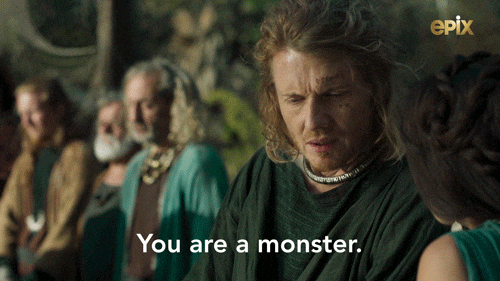 [font size="2"]And The Winner Is: [/font]

Oh there's absolutely no contest here again. But Ohio isn't going down without a fight. They trail by 5 with less than a minute left to go… Florida has the ball… YES! Now the rebound… for three! Oh Florida is now up by ten with 30 seconds to go… they have the ball and a foul has been called. First basket in… it's good! Second… YES!!!! And that's all she wrote, folks! Florida has sealed the Layover League championship, they will move onto the final round! Final score: 97 – 88! Cut that net, guys! You earned it!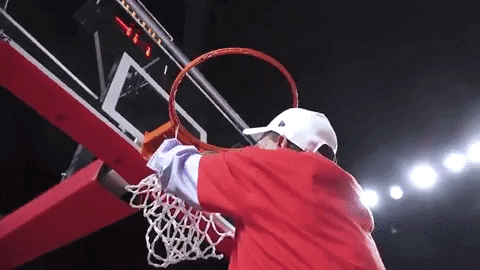 [font size="4"]Flyover League Championship: Tennessee Vs Missouri [/font]

[font size="4"]Tennessee [/font]



The Volunteer State is another state that is being ripped apart by Fox News bullshit. It may be the home of the Smoky Mountains, the Music City (Nashville), and the home of Elvis Presley, but it is also the home of some really ugly policies. You may have been following the recent story of the "Tennessee 3" being expelled from the state house of representatives and the fallout that's been a result of that particular scandal that propelled Tennessee to the top of the Flyover League pack. Well, it's no mistake that scandal has had a massive impact on the Volunteer State. Yes, Tennessee, the one state in the country that actually does judge you by the color of your skin.






Yeah so that happened. And don't worry, governor Bill Lee is giving the state plenty of material it needs to circle the drain and potentially win Stupidest State championships from here until the end of time! By the way, so in case you're wondering how much Tennessee cares about the youth of this country, they're not doing much in the way of protecting them. Instead, guess what they're protecting? That's right – the guns. Doesn't matter if your kid gets killed at school or they get interrogated by the government for watching a movie with a gay character. It's all about those precious, precious guns!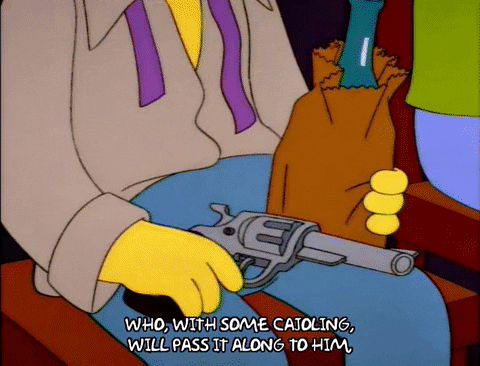 [font size="4"]Missouri [/font]



The Show Me State – like most of the states in our Final Four – are states that are being run by legislatures whose minds have been warped by a particular news network. Yes, of course, I'm referring to the "We Report, You Decide" network. Fox. And the legislation that's being passed in the state house obviously has to do with the Fox outrage du jour – trans people. And the legislation that's being passed, kind of borders on genocide. With maybe some light doxing involved. Yeah, they're basically making this shit legal and it's not going away anytime soon. The point we're making here? Stop watching Fox News, that shit is bad for you!



&

Thank you Nelson! This one battle may have been won, but the war is far from over! I love when smart, creative people use their powers for good instead of evil. And this was definitely a step in the right direction. Although look for fans of the St. Louis Blues hockey team to burn their jerseys and seasons tickets because they're hosting a Pride Night in June! Yeah we'll be seeing that soon enough! But we can't overlook that they're very actively helping in Rupert Murdoch's grotesquely evil war on education, I mean come on, they're defunding libraries. The stupid in this country is just getting worse. Want to know how you get Idiocracy? This is how.






[font size="2"]And The Winner Is: [/font]

Folks, we got something brewing here. Tennessee was ahead in the first half, but Missouri has surged and they have done the impossible. They have scored a whopping 17 unanswered points and are in command going into the last minute. We have 10 seconds to go… Missouri for three… It's good! It's good! Missouri has done the impossible and they have knocked off the champs! They are going to face Florida in the final round! Holy shit, do you believe in miracles? Missouri is celebrating on the court, they are going to the final round! Final score: 88 – 85! Cut that net guys, you earned it!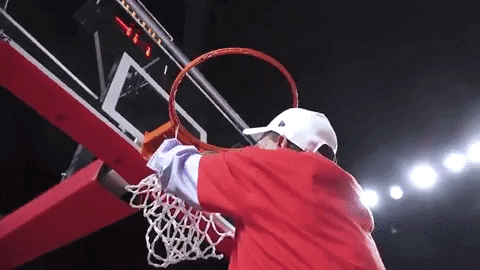 [font size="4"]Next Week: [/font]

It's the Stupidest State Grand Championships! Florida. Missouri. We are live from the home of champions – the Los Angeles Lakers and Kings - the legendary Staples Center (do I really have to call it Crypto.com Arena? Because fuck crypto)! We're there with the trophy presentation, the champagne celebration, the net cutting, and of course our favorite song – One Shining Moment! The champagne is on ice!



[font size="4"]And Now This: [/font]
[font size="4"]Iggy Pop & The Losers[/font]

Folks, my next musical guest is a legendary punk rocker from Michigan, his latest album is called "Every Loser" and you can see him at the Cruel World Festival in Pasadena May 20th. Playing his song "Modern Age Ripoff", give it up for Iggy Pop & The Losers!



All right folks, we are back next week with our May season finale and the Stupidest State Grand Championships! See you next week!


Credits

Host: Initech
Iggy Pop Appears Courtesy Of: Atlantic Recording Corporation
Top 10 Conservative Idiots Recorded In Front Of A Live Audience At: Constellation Room At Observatory OC, Santa Ana, CA
Images: All images copyright belongs to respective copyright holders.
Videos: All videos copyright belongs to respective copyright holders
Articles: All article content copyright belongs to respective copyright holders
Writing: Top 10 Writing Department
Graphics: Top 10 Graphics Department
Research: Top 10 Research Department
Lighting & Stage Props: Top 10 Lighting Department
Legal: Top 10 Legal Department
Advertising: Top 10 Advertising Department
HR: Top 10 Human Resources Department
Initech's Wardrobe Provided By: JAB Inc.
Wheel Of Corruption By: Studio 1 Stage Props, Burbank, CA
Management: Initech Productions, CCC Management
Follow The Top 10 On Mastodon At: [email protected]
Follow The Holy Church Of The Top 10 On Mastodon At: [email protected]
Questions? Comments? Complaints? Hate mail? E-mail The Top 10 at: [email protected]



Initech Productions: Yes, We Got The Memo


1 replies, 291 views
Replies to this discussion thread
| | | | |
| --- | --- | --- | --- |
| 1 replies | Author | Time | Post |
| Top 10 Conservative Idiots #14-15: Trumpty Dumpty Shat On A Wall Edition (Original post) | Top 10 Idiots | May 18 | OP |
| | dembotoz | May 18 | #1 |
---
Response to Top 10 Idiots (Original post)
Thu May 18, 2023, 05:43 PM
dembotoz (16,043 posts)
1. k and r