Sat May 13, 2023, 01:15 PM
niyad (101,243 posts)
History of Mother's Day as a Day of Peace: Julia Ward Howe
History of Mother's Day as a Day of Peace: Julia Ward Howe

Julia Ward Howe
"Arise, then, women of this day! Arise all women who have hearts, whether our baptism be that of water or of tears!… We women of one country will be too tender of those of another country to allow our sons to be trained to injure theirs. From the bosom of the devastated earth a voice goes up with our own. It says "Disarm, Disarm! The sword of murder is not the balance of justice." ~Julia Ward Howe, 1870
From her Mother's Day Proclamation for Peace
(Full proclamation below)
Too few Americans are aware that early advocates of Mother's Day in the United States originally envisioned it as a day of peace, to honor and support mothers who lost sons and husbands to the carnage of the Civil War. In 1870 — nearly 40 years before it became an official U.S. holiday in 1914 — social justice advocate Julia Ward Howe issued her inspired Mother's Day Proclamation, which called upon mothers of all nationalities to band together to promote the "amicable settlement of international questions, the great and general interests of peace." She envisioned a day of solemn council where women from all over the world could meet to discuss the means whereby to achieve world peace.
Julia Ward Howe was a prominent American abolitionist, feminist, poet, and the author of "The Battle Hymn of the Republic." She nursed and tended the wounded during the civil war, and worked with the widows and orphans of soldiers on both sides of the war, realizing that the effects of the war go far beyond the killing of soldiers in battle. The devastation she witnessed during the civil war inspired her to call out for women to "rise up through the ashes and devastation," urging a Mother's Day dedicated to peace. Her advocacy continued as she saw war arise again in the world in the Franco-Prussian War. As the call for a Mother's Day carried on, it gained new momentum and finally became a national holiday in the early 1900's with the lead of Anna Jarvis, who had been inspired by her mother, also named Anna Jarvis, who had worked with Julia Ward Howe in earlier efforts for a Mother's Day.
While Mother's Day has presently lost much of its early edge for justice, it's important to note some of the underpinning intentions and re-commit ourselves to its prescient calling. At a time when our country is again engaged in devastating and costly wars abroad and many of our own communities are torn apart by violence, it's time for Mother's Day to return to its roots.
In the spirit of Ward Howe's original call, this occasion can be a time to dedicate ourselves, on behalf of mothers, fathers, sisters and brothers everywhere, to rise up and protect our most vulnerable by calling for our leaders to make a directional shift in the course of our nation. There is no need more urgent than addressing the devastation brought on by violence in all of its forms – affecting the lives of untold millions in our nation and around the world. Then, we may finally see the carnage and devastation of violence and war fade into its own history. There could of course be no better way to honor our mothers.
MOTHER'S DAY PROCLAMATION
Boston, 1870
"Arise, then… women of this day!
Arise, all women who have hearts,
whether our baptism be that of water or of tears!
Say firmly:
We will not have great questions decided by irrelevant agencies.
Our husbands shall not come to us, reeking with carnage,
for caresses and applause.
Our sons shall not be taken from us to unlearn
all that we have been able to teach them of charity, mercy and patience.
We, women of one country, will be too tender of those of another country
to allow our sons to be trained to injure theirs.
From the bosom of the devastated earth a voice goes up with our own.
It says: Disarm, Disarm!
The sword of murder is not the balance of justice.
Blood does not wipe out dishonor,
nor violence vindicate possession.
As men have often forsaken the plough and the anvil
at the summons of war,
let women now leave all that may be left of home
for a great and earnest day of council.
Let them meet first, as women, to bewail and commemorate the dead.
Let them then solemnly take council with each other as to the means
whereby the great human family can live in peace,
each bearing after his own kind the sacred impress, not of Caesar,
but of God.
In the name of womanhood and of humanity, I earnestly ask
that a general congress of women, without limit of nationality,
may be appointed and held at some place deemed most convenient,
and at the earliest period consistent with its objects,
to promote the alliance of the different nationalities,
the amicable settlement of international questions,
the great and general interests of peace."
~ Julia Ward Howe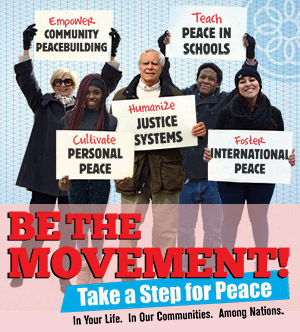 https://peacealliance.org/history-of-mothers-day-as-a-day-of-peace-julia-ward-howe/
Mother's Day: A Campaign for Peace with Justice
Time Periods: Civil War Era: 1850 - 1864
Themes: Women's History
Print
Mother's Day began as a call to action to improve the lives of families through health and peace. Ann Jarvis of Appalachia founded Mother's Day in 1858 to promote sanitation in response to high infant mortality. After the Civil War, abolitionist Julia Ward Howe made a Mother's Day call to women to protest the carnage of war.
To explore the history and purpose of Mother's Day, beyond the textbooks and commercial media, we offer below contemporary campaigns (such as #FreeBlackMamas), the original proclamation by Julia Ward Howe, a short film called Mother's Day for Peace, an excerpt from an article on the Appalachian origins of Mother's Day, and an excerpt from an article called "The Original Anti-War Mother's Day."
Contemporary Campaigns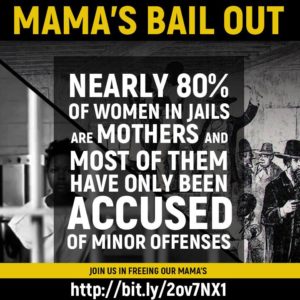 Mama's Bail Out (
https://www.nationalbailout.org/
) | Zinn Education Project: Teaching People's History
Mama's Bail Out Day: Campaign to bail out as many mothers as possible for Mother's Day.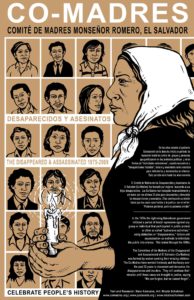 | Zinn Education Project: Teaching People's History
https://justseeds.org/product/co-madres/of
El Salvador: Project by mothers to find missing and disappeared children.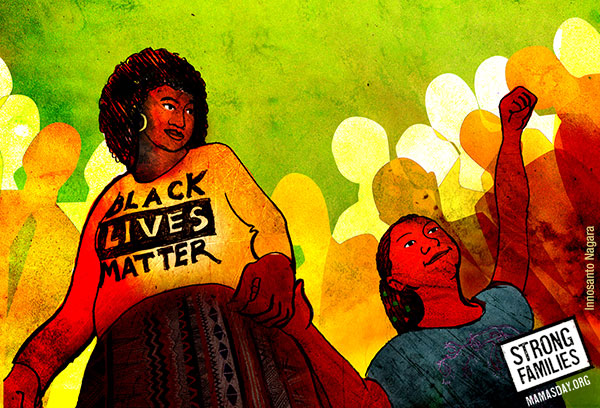 (beautiful ecards)
https://mamasday.org/
https://www.zinnedproject.org/news/tdih/mothers-day-for-peace/
Wouldn't it be wonderful if on some distant Mother's Day, the wishes of Julia Ward Howe could be fulfilled and the human race could celebrate a day when, all over the world, no mother would have to mourn the death of her child lost in war or terrorist attacks...
To all of the mothers whose children are fighting in wars - and to mothers whose children are growing up with wars raging around them or with terrorism threatening their safety... Wishes of strength, peace and hope for this Mother's Day...
https://www.chiff.com/a/mothers-day-origins.htm
Public Domain
What is Mother's Day? There are endless possibilities. I will bypass Mother Earth [this time] and focus on the actual holiday itself. Let's take a step back in time and revisit the original "Mother's Day Proclamation," written by Julia Ward Howe in 1870, (lest we forget).
Julia is most often remembered for penning the words to the "Battle Hymn of the Republic." She was a powerful and courageous woman—a significant social activist known for her roles in abolitionism and women's suffrage. As a social historian, Civil War musicologist and performer, I have a profound connection to that particular piece of music on many levels, and I honor her deeply for standing in her truth.
However, my admiration of this piece does not come close to affecting me as much as her earnest, vital, public outcry of sorrow and grief that women share for their sons and each other's sons who fight, kill and are killed in wars. She called to end the carnage, and she petitioned for peace.
Her proclamation for "Mother's Day" was not about being caught in the jaws of consumerism or investing in huge corporations such as Hallmark or De Beers. Nor was it connected to cut and deliver millions of colorful flowers or bright foil-wrapped candy. It was a call for women of all nations to join together in the name of peace.
In addition to dramatic economic change and upheaval in the family structure, the Civil War resulted in unimaginable death and destruction, post trauma, and devastating wounds to heal. This along with the Franco-Prussian War in Europe, brought about concerns, inspiring Julia's call to all mothers—her proclamation for peace in the name of motherhood.
/v1/fill/w_330,h_388,al_c,lg_1,q_80,enc_auto/912879_f5388b01d67d4086beec95fe609b51c1~mv2.jpg
https://www.mjpettengill.com/post/2018/05/13/the-original-mothers-day-proclamation-call-for-peace
THE HISTORY OF MOTHER'S DAY
Quiz: Mother's Day began
A. In 1858, when Ann Jarvis, a young Appalachian homemaker, organized "Mother's Work Days" to improve the sanitation and avert deaths from disease-bearing insects and seepage of polluted water.
B. In 1872, when Boston poet, pacifist and women's suffragist Julia Ward Howe established a special day for mothers –and for peace– not long after the bloody Franco-Prussian War.
C. In 1905, when Ann Jarvis died. Her daughter, Anna, decided to memorialize her mother's lifelong activism, and began a campaign that culminated in 1914 when Congress passed a Mother's Day resolution.
The correct answer: All of the above.
Each woman and all of these events have contributed to the present occasion now celebrated on the second Sunday in May.
The cause of world peace was the impetus for Julia Ward Howe's establishment, over a century ago, of a special day for mothers. Following unsuccessful efforts to pull together an international pacifist conference after the Franco-Prussian War, Howe began to think of a global appeal to women. "While the war was still in progress," she wrote, she keenly felt the "cruel and unnecessary character of the contest." She believed, as any woman might, that it could have been settled without bloodshed. And, she wondered, "Why do not the mothers of mankind interfere in these matters to prevent the waste of that human life of which they alone bear and know the cost?" Howe's version of Mother's Day, which served as an occasion for advocating peace, was held successfully in Boston and elsewhere for several years, but eventually lost popularity and disappeared from public notice in the years preceding World War I.
For Ann Jarvis, also known as "Mother Jarvis," community improvement by mothers was only a beginning. Throughout the Civil War she organized women's brigades, asking her workers to do all they could without regard for which side their men had chosen. And, in 1868, she took the initiative to heal the bitter rifts between her Confederate and Union neighbors. The younger Anna Jarvis was only twelve years old in 1878 when she listened to her mother teach a Sunday school lesson on mothers in the Bible. "I hope and pray that someone, sometime, will found a memorial mother's day," the senior Jarvis said. "There are many days for men, but none for mothers."
Following her mother's death, Anna Jarvis embarked on a remarkable campaign. She poured out a constant stream of letters to men of prominence — President William Taft and former President Theodore Roosevelt among them — and enlisted considerable help from Philadelphia merchant John Wannamaker. By May of 1907, a Mother's Day service had been arranged on the second Sunday in May at the Methodist Church in Grafton, West Virginia, where Mother Jarvis had taught. That same day a special service was held at the Wannamaker Auditorium in Philadelphia, which could seat no more than a third of the 15,000 people who showed up.
The custom spread to churches in 45 states and in Puerto Rico, Hawaii, Mexico and Canada. The Governor of West Virginia proclaimed Mother's Day in 1912; Pennsylvania's governor in 1913 did the same. The following year saw the Congressional Resolution, which was promptly signed by President Woodrow Wilson. Mother's Day has endured. It serves now, as it originally did, to recognize the contributions of women. Mother's Day, like the job of "mothering," is varied and diverse. Perhaps that's only appropriate for a day honoring the multiple ways women find to nurture their families, and the ways in which so many have nurtured their communities, their countries, and the larger world.
https://nationalwomenshistoryalliance.org/resources/commemorations/history-of-mothers-day/
3 replies, 189 views
Replies to this discussion thread
| | | | |
| --- | --- | --- | --- |
| 3 replies | Author | Time | Post |
| History of Mother's Day as a Day of Peace: Julia Ward Howe (Original post) | niyad | May 13 | OP |
| | Wicked Blue | May 13 | #1 |
| | niyad | May 13 | #2 |
| | niyad | May 14 | #3 |
---
Response to niyad (Original post)
Sat May 13, 2023, 01:26 PM
Wicked Blue (5,320 posts)
1. Howe was also a Unitarian and sometimes preached in Boston
---
Response to Wicked Blue (Reply #1)
Sat May 13, 2023, 01:32 PM
niyad (101,243 posts)
2. Thank you for this wonderful information.
---
Response to niyad (Original post)
Sun May 14, 2023, 08:06 PM
niyad (101,243 posts)
3. . . .