Sat Mar 18, 2023, 02:29 PM
niyad (98,899 posts)
We Never Thought We'd Live To See Gavin Newsom Turning San Quentin Into Norwegian-Style Prison
We Never Thought We'd Live To See Gavin Newsom Turning San Quentin Into Norwegian-Style Prison
Robyn Pennacchia
March 17, 2023 03:30 PM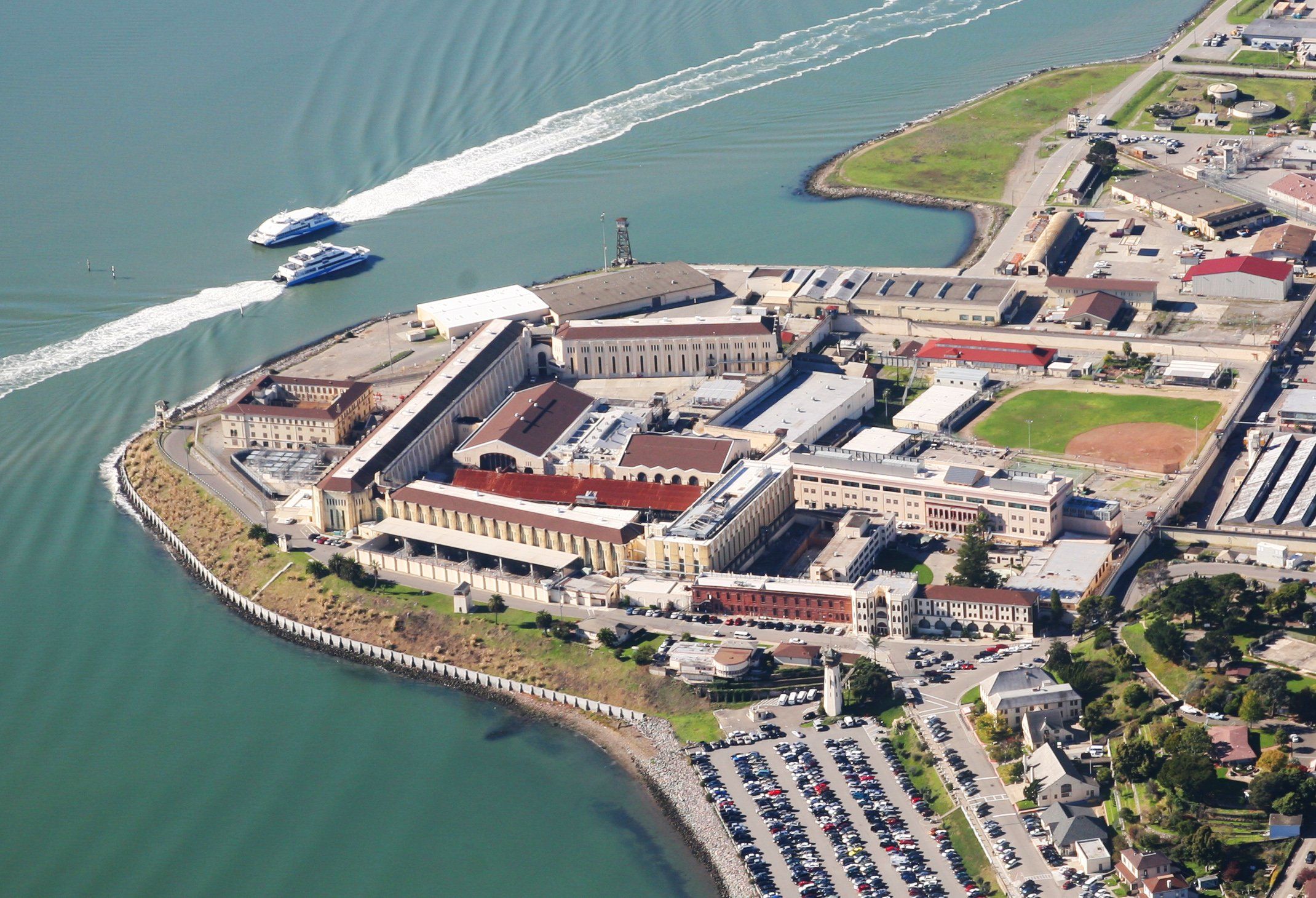 ?width=1200&height=800&quality=85&coordinates=0%2C17%2C0%2C17
commons.wikimedia.org
San Quentin is one of the most notorious prisons in the United States, once home to Charles Manson and — due to the fact that California has not executed anyone since 2006 — home to the largest death row in the nation. But California Governor Gavin Newsom has a different vision for it. The prison will soon close and reopen as a Norwegian-style rehabilitation center to prepare inmates leaving the prison system for life on the outside. Unlike the United States, Norway and other Scandinavian countries have humane prisons, where the punishment is understood to be the loss of their freedom, not that they are not allowed to leave and also required to be miserable in other ways as well. Rather, the focus is on preparing them for life and to be "good neighbors" once they leave prison. They have nice food, pleasant living arrangements — in actual, regular houses, even — and are not treated like human garbage.
. . . . .
As much as we can look at Norwegian prisons and see that they are more effective in terms of lowering recidivism, it's a hard pill for a lot of Americans to swallow, because we're so used to seeing prisons as this incredible, absolutely ruthless vengeance against people who have broken the laws of our nation and potentially hurt innocent people. We're also very committed to the idea that "criminal" is less a status than it is an orientation.There's also the idea that our criminals are a special kind of evil. Like "Oh, that might work for Scandinavia, where the worst thing anyone does is steal someone's else's snowshoes, but not in the United States!" Personally I think Anders Breivik is a pretty bad dude, but what do I know? While we can acknowledge that America has a tendency towards extreme violence, particularly gun violence, it's also worth noting that our prisons are a part of that violence. That people root for prison rape (though thankfully not as much anymore) with cutesy "don't drop the soap" jokes, that we are inured to what goes on in them, that we gripe about "Club Fed" not being horrible enough, that's all a kind of violence. If we don't want to be a society where people are a "special kind of evil," getting rid of state-sponsored violence is a pretty good start.
. . . . . .
An often overlooked factor in our decisions to run prisons the way we do is the effect on the people working as correctional officers inside the prison. Correctional officers have a suicide rate that is seven times the national average, they have PTSD rates as high as veterans who served in Iraq and Afghanistan. When you think about it, it's a horrible thing to do to people. We hear a lot of stories of serious prisoner abuse in the system by correctional officers, but I doubt most of them go into the work thinking "Oh boy, I'm gonna get to beat the shit out of some people and be horrible to them."
"Most of them, when they go in, they want to treat prisoners well," said Shane Bauer, an investigative reporter who spent several months undercover as a CO, "But then you have to face the fact that you're doing something that is not really within your normal realm of what it means to be a decent human being." And in a lot of areas, prison jobs are the best jobs available. There's a cruelty in that. I don't just hope that this experiment will go well — I know that it will. Because it is based on methods that have actually been proven to work rather than methods that feel like they are supposed to work simply because they scratch an itch for vengeance.
https://www.wonkette.com/we-never-thought-we-d-live-to-see-gavin-newsom-turning-san-quentin-into-norwegian-style-prison
0 replies, 373 views