Sat Mar 18, 2023, 12:03 PM
Celerity (35,562 posts)
Japan's rural communities are dying out. The problem is, so are its cities
video at the link
This community's quarter century without a newborn shows the scale of Japan's population crisis
https://edition.cnn.com/2023/03/17/asia/japan-population-crisis-countryside-cities-intl-hnk-dst/index.html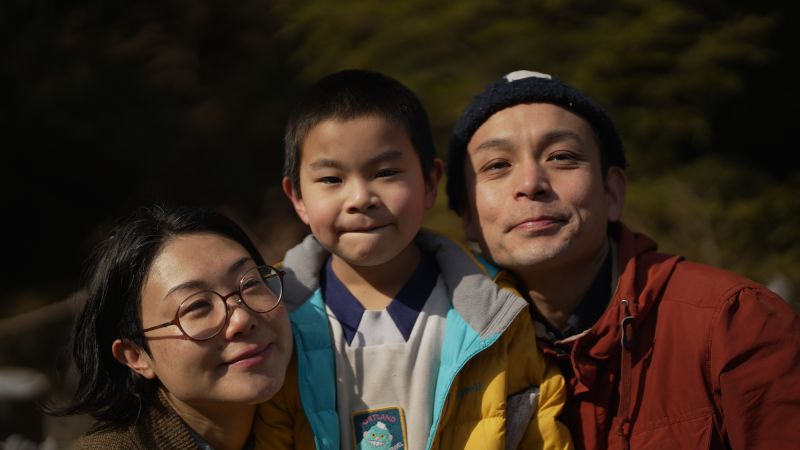 When Kentaro Yokobori was born almost seven years ago, he was the first newborn in the Sogio district of Kawakami village in 25 years. His birth was like a miracle for many villagers. Well-wishers visited his parents Miho and Hirohito for more than a week – nearly all of them senior citizens, including some who could barely walk.
"The elderly people were very happy to see [Kentaro], and an elderly lady who had difficulty climbing the stairs, with her cane, came to me to hold my baby in her arms. All the elderly people took turns holding my baby," Miho recalled. During that quarter century without a newborn, the village population shrank by more than half to just 1,150 – down from 6,000 as recently as 40 years ago – as younger residents left and older residents died. Many homes were abandoned, some overrun by wildlife.
Kawakami is just one of the countless small rural towns and villages that have been forgotten and neglected as younger Japanese head for the cities. More than 90% of Japanese now live in urban areas like Tokyo, Osaka and Kyoto – all linked by Japan's always-on-time Shinkansen bullet trains.
That has left rural areas and industries like agriculture, forestry, and farming facing a critical labor shortage that will likely get worse in the coming years as the workforce ages. By 2022, the number of people working in agriculture and forestry had declined to 1.9 million from 2.25 million 10 years earlier. Yet the demise of Kawakami is emblematic of a problem that goes far beyond the Japanese countryside. The problem for Japan is: people in the cities aren't having babies either.
'Time is running out to procreate'.........
snip
related
It's 'now or never' to reverse Japan's population crisis, prime minister says
https://edition.cnn.com/2023/01/23/asia/japan-kishida-birth-rate-population-intl-hnk/index.html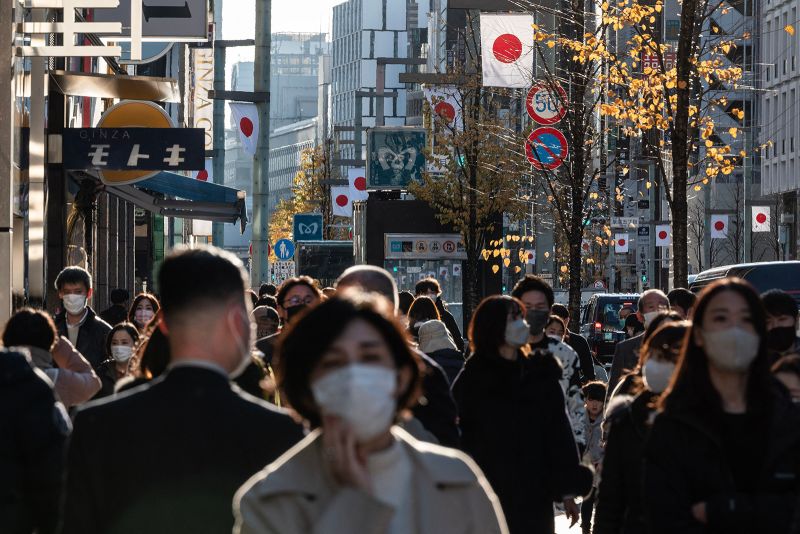 Japan's prime minister issued a dire warning about the country's population crisis on Monday, saying it was "on the brink of not being able to maintain social functions" due to the falling birth rate. In a policy address to lawmakers, Fumio Kishida said it was a case of solving the issue "now or never," and that it "simply cannot wait any longer."
"In thinking of the sustainability and inclusiveness of our nation's economy and society, we place child-rearing support as our most important policy," the prime minister said. Kishida added that he wants the government to double its spending on child-related programs, and that a new government agency would be set up in April to focus on the issue.
Japan has one of the lowest birth rates in the world, with the Ministry of Health predicting it will record fewer than 800,000 births in 2022 for the first time since records began in 1899. The country also has one of the highest life expectancies in the world; in 2020, nearly one in 1,500 people in Japan were age 100 or older, according to government data.
These trends have driven
a growing demographic crisis
, with a rapidly aging society, a shrinking workforce and not enough young people to fill the gaps in the stagnating economy. Experts point to several factors behind the low birth rate. The country's high cost of living, limited space and lack of child care support in cities make it difficult to raise children, meaning fewer couples are having kids. Urban couples
are also often far from extended family
who could help provide support.
snip
5 replies, 492 views
Replies to this discussion thread
| | | | |
| --- | --- | --- | --- |
| 5 replies | Author | Time | Post |
| Japan's rural communities are dying out. The problem is, so are its cities (Original post) | Celerity | Mar 18 | OP |
| | Yavin4 | Mar 18 | #1 |
| | Celerity | Mar 18 | #3 |
| | Yavin4 | Mar 18 | #4 |
| | Celerity | Mar 18 | #5 |
| | Earth-shine | Mar 18 | #2 |
---
Response to Celerity (Original post)
Sat Mar 18, 2023, 12:07 PM
Yavin4 (34,069 posts)
1. This is what happens to developed nations that restrict immigration. n/t
---
Response to Yavin4 (Reply #1)
Sat Mar 18, 2023, 12:43 PM
Celerity (35,562 posts)
3. Every nation restricts immigration, it's basic territorial integrity. Open borders would quickly
yield a series of dystopian outcomes, resulting in regional wars across the planet.
---
Response to Celerity (Reply #3)
Sat Mar 18, 2023, 12:46 PM
Yavin4 (34,069 posts)
4. Fine. Then you better force women to reproduce.
Or, you will literally run out of people over a fairly short period of time. Immigration makes developed nations stronger as it gives it new sources of labor.
---
Response to Yavin4 (Reply #4)
Sat Mar 18, 2023, 12:55 PM
Celerity (35,562 posts)
5. You used no qualifiers (such as 'far too much' placed at the end) with your original statement
This is what happens to developed nations that restrict immigration. n/t
Also, if a nation has at least 2.1 live births per female (on average of course) for a reproductive rate, they are at full replacement level. It is far more stable to the overall nation-state's holistic outcomes to try to raise that reproductive rate up to that replacement (or slightly above) level than it is to try and 'import' your way out of a demographic crisis.
---
Response to Celerity (Original post)
Sat Mar 18, 2023, 12:13 PM
Earth-shine (2,506 posts)
2. My wife's brother, a white man, married a Japanese woman.
They said could not live there because of the difficulties entailed by raising mixed-race children in Japan.

They have three super smart, very good-looking children!