Mon Jan 23, 2023, 11:35 AM
UTUSN (66,781 posts)
TX wingnut governor ABBUTT in a wheelchair mocks Cowboys kicker, fails at comedy
A rule of comedy is to aim *UP* at targets who are POWERFUL, not *down* at unfortunates because aiming down comes off as cruel, not funny.
By definition, wingnuts are *CRUEL* - always siding with the powerful and wreaking sadism on the least advantaged.
Wingnuts in the public eye show their ineptness at this concept all the time – using ridicule, mockery, bullying, meanness toward their targets. LIMBAUGH mocked his own audience, saying he could outwit them "with half my brain tied behind my back." The current wingnut harpy/shrew, Dana LOESCH, daily reads news items about bizarre, stupid things that Florida rednecks do – her audience. So here comes ABBUTT taking a break from his non-comedic policies of cruelty (refusing Medicaid funds, trafficking refugees, favoring Fatcats), to taking gratuitous aim at a sports guy already on the receiving end of public ridicule. And people with intimate knowledge of Drumpf report that he despises the followers who love him the most.
So ABBUTT took the opportunity to relax his grim public image for lighthearted cruelty. Because he has nothing better to do, like fixing Texas utilities for the people.
********QUOTE********
https://www.mediaite.com/sports/texas-gov-greg-abbott-tweets-brutal-hit-on-dallas-cowboys-kicker-brett-maher-after-yet-another-missed-kick/
Texas Gov. Greg Abbott Tweets Brutal Hit on Dallas Cowboys Kicker Brett Maher After YET ANOTHER Missed Kick
He's jinxed. Snake bit. Got a case of the yips. However you want to phrase it, it's been a heckuva rough time lately for Dallas Cowboys kicker Brett Maher, with even Texas Gov. Greg Abbott (R) kicking him while he's down after Maher missed yet another extra point on Sunday. ….
Unsurprisingly, sports fans on social media went bonkers over Maher's bad kick — including his state's governor.
Abbott, who has used a wheelchair since he was injured by a falling tree while jogging in 1984, tweeted, "I swear, I can kick as good as the Dallas Cowboys kicker."
******UNQUOTE*******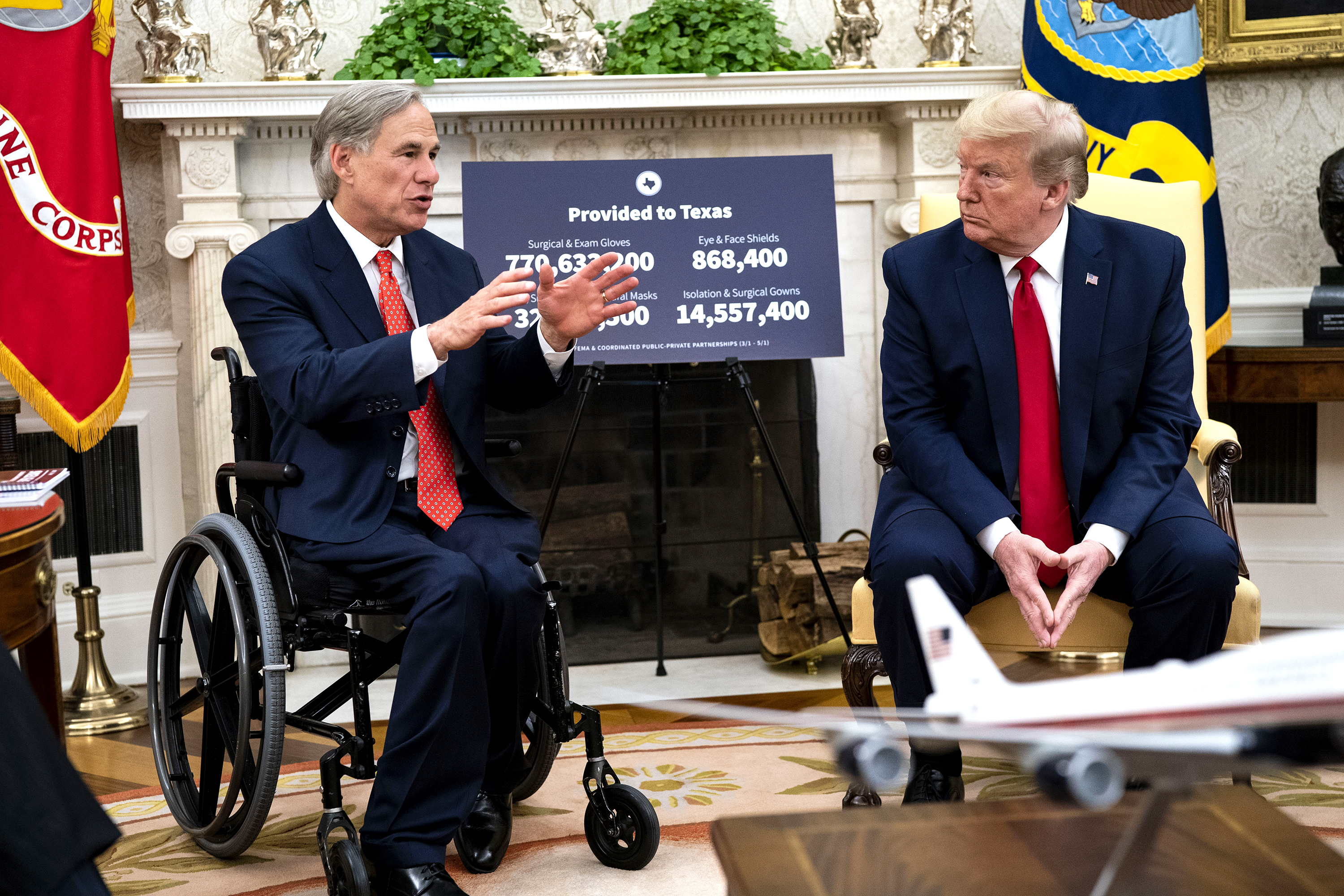 9 replies, 722 views
Replies to this discussion thread
| | | | |
| --- | --- | --- | --- |
| 9 replies | Author | Time | Post |
| TX wingnut governor ABBUTT in a wheelchair mocks Cowboys kicker, fails at comedy (Original post) | UTUSN | Monday | OP |
| | CurtEastPoint | Monday | #1 |
| | Zorro | Monday | #2 |
| | niyad | Monday | #3 |
| | UTUSN | Monday | #5 |
| | Kid Berwyn | Monday | #6 |
| | viva la | Monday | #4 |
| | walkingman | Monday | #7 |
| | Walleye | Monday | #8 |
| | LetMyPeopleVote | Monday | #9 |
---
---
Response to UTUSN (Original post)
Mon Jan 23, 2023, 11:37 AM
Zorro (14,690 posts)
2. Sounds like a challenge
---
Response to UTUSN (Original post)
Mon Jan 23, 2023, 11:42 AM
niyad (96,564 posts)
3. Pity that tree did not fall a little harder.
---
Response to niyad (Reply #3)
Mon Jan 23, 2023, 11:47 AM
UTUSN (66,781 posts)
5. He reaped some $10-15 millions suing the landscapers/owners, & his first project in politics
was ("tort reform"?), putting a cap of $250K on what other victims of similar damages could get - not his millions.







---
Response to UTUSN (Reply #5)
Mon Jan 23, 2023, 11:50 AM
Kid Berwyn (10,980 posts)
6. Now THAT is hypocrisy.
Hope he finds what he needs to redeem himself, but I doubt it.
---
Response to UTUSN (Original post)
Mon Jan 23, 2023, 11:46 AM
viva la (2,141 posts)
4. Isn't Dallas in Texas?
Part of Abbott's constituency?

I mean, I have always hated the Cowboys, but I'm not a Texan. You'd think the TX governor would be a fan.

The kicker, btw, made 2 field goals. I'm betting Abbott is going to swear he can do that too


---
Response to viva la (Reply #4)
Mon Jan 23, 2023, 12:01 PM
walkingman (5,441 posts)
7. Fuck Greg Abbott....and no, I consider Dallas part of Oklahoma 😂
---
Response to UTUSN (Original post)
Mon Jan 23, 2023, 12:30 PM
Walleye (21,421 posts)
8. Always cruel and crude.Did he tell that to somebody first who told him it was funny?
---
Response to UTUSN (Original post)
Mon Jan 23, 2023, 01:10 PM
LetMyPeopleVote (124,228 posts)
9. Greg lacks a sense of humor