Thu Jan 19, 2023, 05:00 PM
Top 10 Idiots (525 posts)
Top 10 Conservative Idiots Best Of #26 - The Best Of Season 13 Edition


From: Idiots #13-6

In case you haven't noticed, the MAGAs have spent the last six years and especially the last two years dividing the hell out of us. Everything from race to religion to the programs we watch to the content we consume online to music to whether or not we got the vaccine to what books we read… everything is apparently on the table now. But I am loving this. So after Joe Biden gave his speech in Philadelphia last Thursday on the fact that we should be aware of the rising tide of fascism and political violence in this country, we should now be focused on… unity? Ha, that's rich! I don't know if you've watched Tucker Carlson (ed. Note: although I'm guessing if you're here, you're definitely not watching Tucker Carlson) lately but Fox News is turning up the hate way past 11. So needless to say I've been spending the last week watching the MAGA meltdown on social media and it has been rather glorious!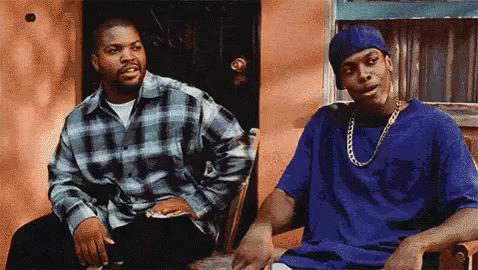 Yeah Biden hit 'em where it hurts! Now of course my producer is telling me that we do have MAGA people lurking here, and I have to say MAGA lurkers – if you're offended by what Biden said last Thursday, then guess what? You're part of the problem! But Biden really hit the MAGAs where it hurts by exposing their extremism. That's how we fight back against these clowns is to expose them for what they really stand for. And if they're worried about Biden suddenly turning the MAGA brand toxic? Well that might actually work. And it is definitely hitting a nerve!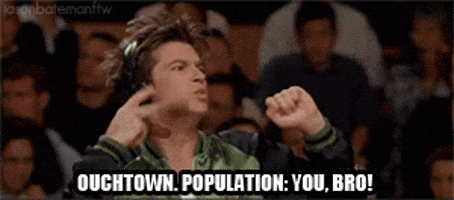 And here's the thing – not every republican listens to Infowars and Tucker Carlson and subscribes to far right extremist ideology. And Biden is not calling out all republicans. He's identifying the actual extremists who seek to takeover the government, which is a paltry 28% of identified republican voters. I mean if you've seen the meltdown on social media, it's truly a thing of beauty. But seriously you can't be offended when your party attempted to overthrow the government and murder half of Congress when your guy has a sad because he lost the election.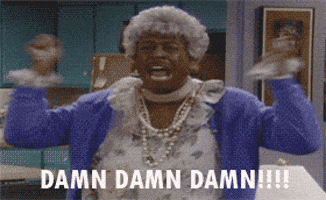 Yeah that's pretty much every MAGA republican right now. But like I keep saying if you're shocked by Biden's speech calling out MAGA extremism, then you are 100% a part of the problem. He is correct, we are seriously at the threshold of losing our freedoms in favor of a party that thinks that a Hungarian Nazi is a model leader (see: Top 10 #12-16 ). If that's your idea of a model leader, conservatives, you really need to have your head examined. You can't scream freedom one minute and then praise a fascist authoritarian the next. It doesn't work that way, you can't have it both ways.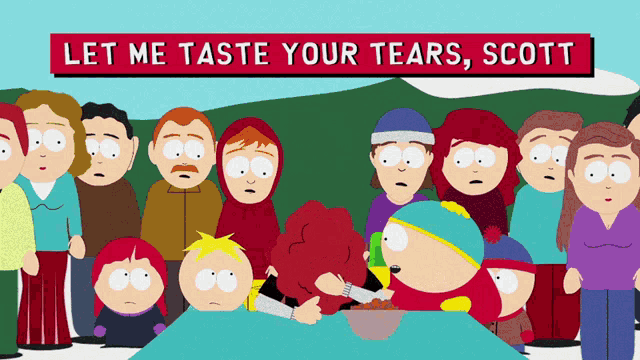 [div style="padding: 20px; background-color: #ffffff; border-radius: 10px; box-shadow: 0px 2px 4px 1px #aaa;"][div style="font-family: arial, helvetica; font-weight: bold; border-bottom: 1px dotted #999; padding-bottom: 8px;"]
[font size="8"]Mike Lindell

[br] [/font] [br]

From: Idiots #13-8

Like I said last week, I am loving watching the MAGA world fall flat on their face. Yeah you know the old saying that two wrongs don't make a right. Well, in this case, fuck that shit. Because you know their favorite president spent the last five years calling us losers and morons and now he's going full whack job conspiracy theorist and embracing full blown Nazi ideology, yeah really the only acceptable response is fuck these losers. But here's the thing MAGAs – you know the old saying, don't do the crime if you can't do the time! This might be one of my favorite stories in a long while. I'm sure that everyone remembers where they were when they heard that Mr. Creepy Pillow Man himself, Mike Lindell got his phone seized by the FBI while at a fast food restaurant in the middle of nowhere, Minnesota. Me? I was sitting here in my hotel room on the Top 10 workstation laughing my ass off. At this point, it'd probably be easier to list who connected to Trump isn't a criminal (hint: 404 file not found).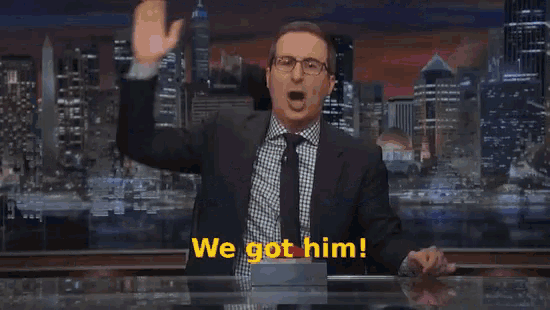 Ah ha ha ha ha ha ha ha ha ha ha ha ha ha ha ha ha!!!! Excuse me a minute…. HA HA HA HA HA HA HA HA HA HA HA!!! You can't keep a good election denier everybody! But I do love this. The initial reports were kind of vague about where he was detained. Some say it was an Arby's, others say it was a Hardee's. So let's use the Arby's slogan – we have the meats… and also the subpoenas! Thank you for that, Top 10 Graphics Department! But I love that the official Hardee's social media account took a jab at the incident:





Gotta love whoever does fast food social media accounts, because they do have a great sense of humor about things! But you know who doesn't have a great sense of humor? Mike Lindell. One thing I will say about living in the social media and smartphone era, is that smartphones are great to have but people also get addicted to them. So when you take away the phone of one of the world's most notorious hard right MAGA trolls, you get them screaming and whining like the 5 year old yelling at his parents to buy him a toy at Target. So yeah that's happening!






Look, here's the thing, conservatives, you're knee deep in some ridiculously shady stuff! If you don't do shady shit, you won't get your phone seized! It's that fucking simple. The old adage is true – don't do the crime if you can't do the time! But of course, in the MAGA world, instead of joining them if you can't beat them, guess where they're resorting? The lawsuit. That's right – in the MAGA world, if you can't beat them, then sue the shit out of them! For the party that claims to hate trial lawyers, they really do love them some trial lawyers, don't they?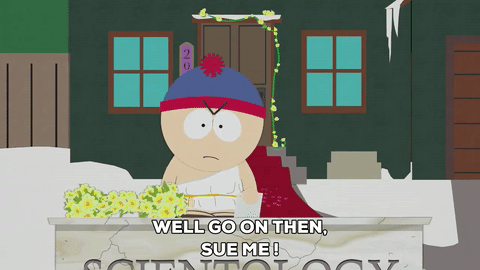 [div style="padding: 20px; background-color: #ffffff; border-radius: 10px; box-shadow: 0px 2px 4px 1px #aaa;"][div style="font-family: arial, helvetica; font-weight: bold; border-bottom: 1px dotted #999; padding-bottom: 8px;"]
[font size="8"]Jair Bolsonaro

[br] [/font] [br]

From: Idiots #13-8

We at the Top 10 occasionally like to check in with our friends overseas, because as is our motto and mission statement here – conservative idiocy isn't just a uniquely American problem. It's become a global problem, and far right fascists and conspiracy theorists are no different no matter what country you visit. Case in point: Brazil. Their current president Jair Bolsonaro was elected by far right conspiracy theorists from Brazil with help from America's far right conspiracy theorist activists like Steve Bannon and Alex Jones. But that's not to say that the election between Jair Bolsonaro and Lulu Da Silva was incredibly close. And for those of you watching America's elections – just beware that your vote absolutely does matter! Don't throw it away! Because when the election comes down to a million or so votes, don't think for a minute that your vote doesn't matter. You absolutely can make a difference, because just look at how close the two parties were in Brazil.






Yeah so Lula won the election, how about that! But the transition of power considering this unstable lunatic at the helm, is probably going to go about as well as the transition of power here did. See, the world's far right leaders are learning lessons from Trump about what *NOT* to do and it's going to get scary and worse. But Bolsonaro's systematic destruction of the Brazilian rainforest and his gross mishandling of COVID is what did him in. Yeah that's right – that virus that conservatives called a hoax and acted like a massive death toll wasn't happening.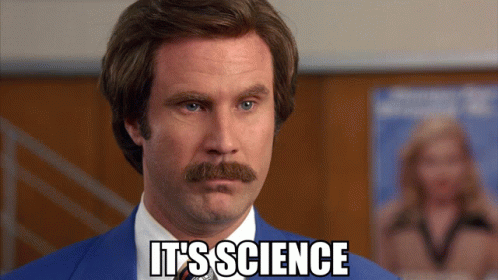 Yeah people, seriously! Vote for science and logic and against fascism! They did it in Brazil, we can beat the right wing pundits here! But that being said, Lula is not getting off easy. There was some ridiculously shady shit going on in the Tropics. You know how we have the Proud Boys and the Oath Keepers and III%ers and 1776ers here? Well, Brazil has their own share of far right groups. They have their own organizations like the Federal Highway Police, which while it is a completely stupid name and they are probably not real police, they did cause some real trouble.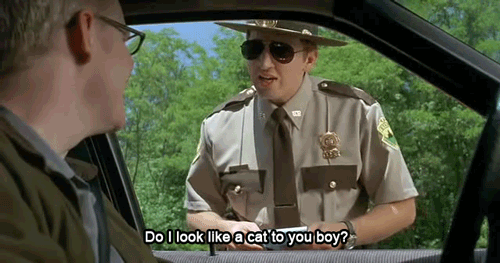 Seriously for all of you thinking what could possibly go wrong in 2024? Don't think for a minute that what happened in Brazil couldn't happen here. Trump is that batshit fucking crazy and the GOP will do anything to attain power again. Which is why they're resorting to extremism. But going forward, we could see absolute chaos in elections around the world if world leaders adopt Trump's election denying tactics. So thankfully Brazil decided to choose freedom and democracy over fascism and authoritarianism. For now. Let's hope they don't come back.






[div style="padding: 20px; background-color: #ffffff; border-radius: 10px; box-shadow: 0px 2px 4px 1px #aaa;"][div style="font-family: arial, helvetica; font-weight: bold; border-bottom: 1px dotted #999; padding-bottom: 8px;"]
[font size="8"]Bedminster LIV Golf Tournament


[br] [/font] [br]

From: Idiots #13-2

You know, greed and golf seem to go hand in hand. Golf is a sport by the rich and for the rich. And American golf has roots in racism and elitism going back to the early 19th century. As evidenced by the LIV golf organization that spawned in Saudi Arabia. You know last week I reported on the LIV golf organization and how of course that guy who we unfortunately used to call president, always makes the wrong decision on everything. But before I start playing some of the highlights of the latest atrocity from the Trump camp, let's talk about the latest horrible thing he did. Of course you know by now that his first wife Ivana Trump died after what the emergency professionals refer to as "blunt force trauma". But… was it murder? Well, the fact that she's buried at the first hole on his golf course so he can claim cemetery tax breaks from the state of New Jersey… well, let's just say that it raises more than a few ethical eyebrows.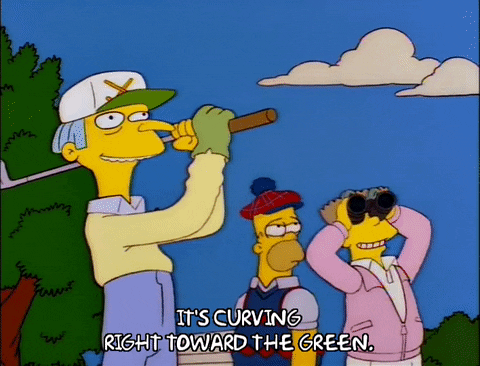 OK… I have many questions here. But I do have to ask the one that's on everyone's minds – if your drive hits the gravesite, do you have to play it where it lays? Or do you play through? Of course we're just a simple comedy show and we don't have golf experts on hand to answer that question, but we can guess, can't we? But that said, as we predicted, we figured this tournament was going to be quite the shit show and I even called it out last week. But we didn't anticipate this. One day the internet can drive you crazy and the next it does stuff like this.





Thank you Nelson! So this LIV tournament is 100% no joke. And the fact that Trump is siding with the Saudis just because he's an asshole about it is definitely something that the proverbial alarm needs to be sounded about. But in case you're wondering – yes it did devolve from being an international golf tournament to being a Trump rally. Because these are the kind of classless assholes that we are dealing with here. And in case you're wondering if every man has a price, the answer is yes. And the other answer to the question is that Donald Trump's price is that he can be very easily bought, and the tournament at Bedminster was the selling point.






Um… no it isn't. In fact in case you're wondering, yes, Trump can't stop helping himself by still thinking that he's president. So while hosting a tournament from a nation that is known to be hostile to the US, Trump of course wears the presidential seal while out on the golf course. And that of course, spawned an ethics complaint against him. Seriously everything he does is bad. Everything he touches dies. Like what do people see in this man? If they're cheering on the destruction, it's probably because they're destructive and abusive themselves.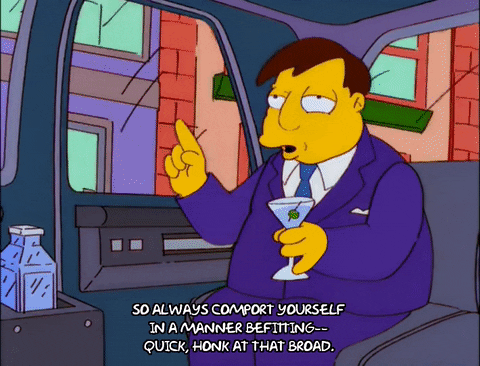 [div style="padding: 20px; background-color: #ffffff; border-radius: 10px; box-shadow: 0px 2px 4px 1px #aaa;"][div style="font-family: arial, helvetica; font-weight: bold; border-bottom: 1px dotted #999; padding-bottom: 8px;"]
[font size="8"]We're All Gonna Die: The Return Of Polio

[br] [/font] [br]

From: Idiots #13-4




Hey everyone guess what? We're all gonna die! Wooooooooooooooooooooo!!!! Woooooooooooo!!!! Woooooo. Woo. So how are we all going to die this week? is it climate change? Is it the terrible floods that are coming? Is it war? Famine? Inflation? Well, if you guessed another terrible disease – you are correct! You might be thinking "COME ON!!! We've already been through COVID and Monkeypox, what else does Mother Nature have in store for us?". Well, would you guess that Polio – a disease that we once eradicated, is rearing its' ugly head again? That's right – I didn't have the "return of polio" on my 2022 Apocalypse Bingo card either. But it's back and it's all thanks to science denying anti-vaccine nutjobs. You know the same ones you see every day on your Facebook feed telling you that COVID is a hoax and that the vaccine doesn't work. Those people.







Oh calm down dude, we're not gonna die. At least not yet. And in case you're wondering – it's worse than you think. It's not just one case. There might be hundreds out there. Because scientists are working to use wastewater treatment to detect potential disease spread. That's right the same methods they used to find COVID 19, our old friend that has been wreaking havoc the last two years, to find new cases of polio. And there might be way more than just a case or two now. But thanks to anti-vaxxers, a whole number of diseases that were once eradicated or thought to be extinguished are rearing their ugly heads again and it's gonna get ugly.





Clean that up. Yeah so here we go again. We're out of the frying pan and into the fire. Again. After COVID and Monkeypox. Now we have the resurgence of polio to deal with. At least be glad we have people like Bill Gates to help guide us through what we should do if this were to ever happen again. Oh wait that's right – the MAGAs wont listen to him and have threatened to murder him. Which is once again the reason why we can't have nice things. So what's to stop polio from causing a pandemic the way that COVID has and Monkeypox could? Well there's a number of factors.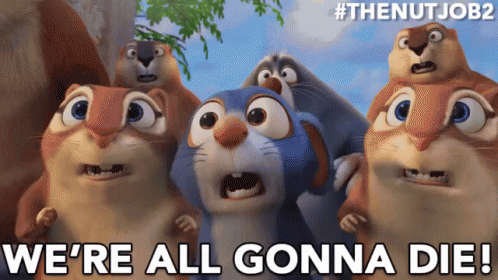 So how did this happen? I wish I could say that it was anti-vaxxers that caused this but you know it's a lot more complex than that. But even the best vaccines only have immunity for so long. There's nothing definite about anything. Of course, once again the MAGAs don't understand that. And they also don't understand the concept of "public health" either. Instead they only hear what they want to hear and they only think that there's one guy dictating public policy for thousands of organizations and groups, but they're wrong. Don't worry, when the shit hits the fan, we'll be there!







[div style="padding: 20px; background-color: #ffffff; border-radius: 10px; box-shadow: 0px 2px 4px 1px #aaa;"][div style="font-family: arial, helvetica; font-weight: bold; border-bottom: 1px dotted #999; padding-bottom: 8px;"]
[font size="8"]Holy Shit: Reviewing "God Forbid"

[br] [/font] [br]

From: Idiots #13-15

Let's give the wheel a good strong spin shall we? And it lands on… come on… wait for it… STOP! It lands on – another Clip Without Context!



Of course they were, Mike. I know a place you can go with a nice padded cell and they give you a straight jacket for warmth. Come on, spin it again! Hey, it's time for Holy Shit!

Gather around my fair brothers and sisters! It's time to take a seat in the pew and pass the collection plate, for the Holy Church Of The Top 10 has convened and it's time to remind you that the holiest among us are the most full of:




My fair congregation! Please be seated! You know we've been talking about a lot of extremely dark stuff in the last couple of weeks. But we're in Hawaii this week and I decided that we need to take a week off and have some fun going down memory lane! Because I was watching the Hulu documentary called "God Forbid" about the Jerry Falwell Jr. Liberty University pool boy scandal. And like any good scandal, there's multiple layers to it. Add even worse that it happened while their favorite president was in power and they were servicing his every move. I'm of course talking about the unholy, ungodly Dark One and you know who he is, a man so foul, so depraved and disgusting that his name dare not be spoken in my church! But if there's one thing I love, it's a good story about Liberty University, because as we've often discussed, that "school" is nothing more than a front for a right wing political organization. Like most churches are these days.






Of course we have! But the real scandal there was the pool boy. And it's true what they say about the people more likely to be the more righteous among us are the ones more likely to commit the most horrifying sex crimes known to man! But I digress, that's what happens when you only worship GAWD and JAYSUS in name only now, isn't it? But like most scandals, it gets weirder the more you dig down into it to see the very real stories behind the shock and awe that is presented in the documentary. It is quite insane, that's all!






Or have sex with pool boys for that matter! But when you're in a cult, you do more to please "the leader" than you do to actually protect yourself or your loved ones, and the MAGA cult isn't any different than any of the other radical cults out there. the cult is out to please the Unholy Dark One and hide their many scandals, of which there are plenty to choose from, my fair congregation! And if you love a good political scandal, you should definitely check out God Forbid! And if you're a pastor going to Liberty University for a weekend, don't be surprised if your wife hits on the pool boy!






Yeah… think about it! But if there's one thing that we've learned in the 5 years that we've been doing this, is that if you can't beat 'em, then sue the shit of them! That's what the unholy Dark One does and he does it to everybody so dares looks at him funny! Of course that's what happens when you sell your soul to SAYTAN! But the pool boy is doing his best to make sure that nobody sees God Forbid, because otherwise his reputation might be damaged. Excuse me? His reputation was already damaged quite a long time ago!






But these people don't feel bad about themselves! That's what happens when you vote for the Dark One, everybody!I might need to go watch this movie again. Mass has ended, may you go in peace!That's it this week for:





[div style="padding: 20px; background-color: #ffffff; border-radius: 10px; box-shadow: 0px 2px 4px 1px #aaa;"][div style="font-family: arial, helvetica; font-weight: bold; border-bottom: 1px dotted #999; padding-bottom: 8px;"]
[font size="8"]Beating A Dead Horse: Toxic Fandom

[br] [/font] [br]

From: Idiots #13-7




You know since the very beginning of this segment, we've stressed time and time again how toxic fandoms can be. The thing is living in the social media age, it's a great time to be a fan of whatever your favorite franchise is. And right now, it's also the worst time to be a fan of whatever your favorite franchise is. Doesn't matter if it's the Avengers, or Star Wars, or Lord Of The Rings, or Game Of Thrones, or the Walking Dead, or the Simpsons, or hell, whatever your favorite band or TV show is. The problem is that social media has given lunatics a megaphone. And you know when you give a lunatic a megaphone, that nothing good comes from it. Remember when we used to watch movies and shows, or listen to music or read books, and I don't know, enjoy them? Well, that's getting increasingly harder to do in the age of extreme fandom. The problem is today's toxic political climate is trickling down to your favorite programs, movies, music, books, and so on and so forth. Take for instance Lord Of The Rings, legendary franchise and it is attracting some of the worst fans imaginable.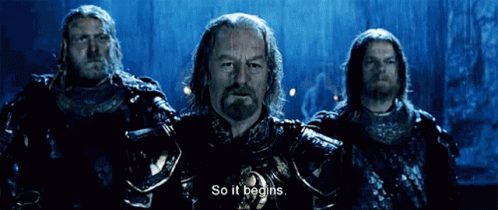 Sigh… seriously next right winger who uses words like "woke" and "identity politics" is getting slapped upside their heads Three Stooges style. Like seriously those phrases have been beaten into the ground so many times that they've lost all meaning. Fuck off with that shit, OK? Franchises evolve with the times and you need to get used to that. Instead of embracing diversity, white wingers attack the person and the idea. Lord Of The Rings wasn't the only franchise that got the latest round of shit from toxic internet fandom. There's also the Amazon series The Boys.






OK look, here's the thing – you can like something, guys! And it must suck to be a beautiful star like Erin Moriarty and have to deal with these sexless losers. That's why I said earlier that right now it's the absolute worst time to be a fan of whatever your favorite franchise is. Because the vicious trolls are only getting that much worse. Like it's OK to not like something. It's another thing entirely to hate something to the point of wanting to murder the entire cast and crew that made it. Just ask Kellie Marie Tran about that one (see: Top 10 #5-1. Just stop it already!






Oh come on, Whoopi! You don't think the trolls know that already? This is 2022, racist trolling has been a thing for 10 years now. And it's absolutely 100% a white supremacist movement. But really most internet white wingers like Ben Shapiro think of diversity like an old, old wooden ship from the Civil War era, like Ron Burgundy does. But the good news is that the cast of the new Lord Of The Rings series has united against the vicious white wing trolls that seem to dominate internet discussion these days.







[div style="padding: 20px; background-color: #ffffff; border-radius: 10px; box-shadow: 0px 2px 4px 1px #aaa;"][div style="font-family: arial, helvetica; font-weight: bold; border-bottom: 1px dotted #999; padding-bottom: 8px;"]
[font size="8"]Conspiracy Corner

[br] [/font] [br]

From: [link:https://www.democraticunderground.com/100217083034 Idiots #13-5]

Let's give the wheel a good strong spin, shall we? And it lands on… wait for it… 'Murica!



Damn I love that movie. I may need to go watch it tonight. Spin it again! And it lands on… Conspiracy Corner!




Welcome back to the segment where we do a deep dive into the craziest of the crazy, Conspiracy Corner! We of course are coming to you live from our underground doomsday shelter deep in the heart of the New Mexico badlands – undisclosed location of course. Let me just adjust my tin foil hat for maximum government interference – ah, there we go! They are trying to read both yours and my thoughts, after all! This week, our old buddy Mike Lindell was back at it again this time with a "life changing 3 day event". This summit was called the "Moment Of Truth". Please excuse my editorial laugh for a moment… ha ha ha. But in case you're wondering – no there absolutely wasn't anything new being presented here. Well, it was maybe a campaign stop for Marjorie 3 Names, but that was about it. and also in case you were wondering, it's every bit as batshit off the wall crazy as you could ever possibly imagine. I mean who attends shit like this? Well, you'll see in a minute.






Honestly it's criminally insane and downright frightening that they actually had plans to impose martial law in the US on that day to carry out some bizarre Q fantasies. Like do these morons not know what imposing martial law would actually entitle? Ah, who am I kidding? Of course they don't! Although the one thing I am absolutely loving about this whole endeavor is that these guys are going broke attempting to prove something that they cannot prove. Whether it's that or Dinesh D'Souza's incredibly insane "documentary" 2000 Mules, just keep blowing your money, guys! You know this falls under the classic saying of "play stupid games, win stupid prizes"!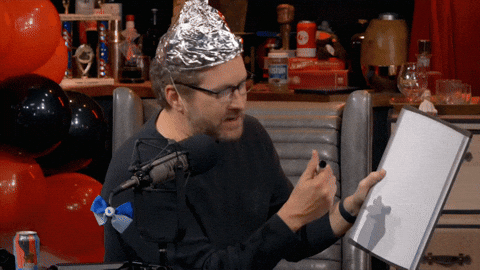 People who attend things like this are the reason why we can't have nice things. But speaking of not being able to have nice things, one of Lindell's close associates – fellow election denier Tina Peters, who you remember from that insane Cyber Ninjas recall from last year, couldn't travel to Missouri to be at the event. And also too, this makes us question whether Marjorie Three Names should be under an indictment from the Congressional Ethics Committee for attending this event. But nevertheless, this is where things get weird.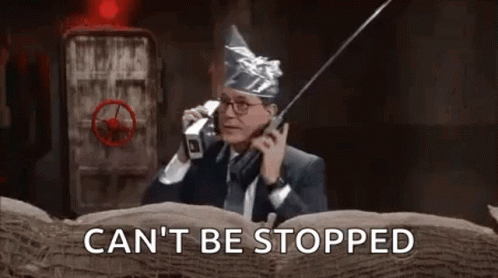 But you know what? I say let 'em blow their money. You know what PT Barnum said about a fool and his money. Or maybe take George Carlin's advice and put two things together that nobody has ever seen before and people will be lining up to buy it. Like Trump being the most patriotic patriot who's ever patrioted. By the way in case you were wondering – yes, it was very poorly attended. A whopping 28 people watched the live stream. Does that mean that people are finally getting bored with Trump's schtick? We can only hope! You can only listen to the same group of idiots pretend to run a country before you get bored.

The first day of a three-day symposium on 2020 election conspiracies presented by MyPillow CEO Mike Lindell began on Saturday in Springfield. Several hundred people flocked to the Springfield Expo Center to hear Lindell speak. Lindell is a supporter of former President Donald Trump who has gained notoriety across the country for his persistent claims of election fraud. These allegations were refuted by election officials all around the nation, and he was penalised for filing "frivolous" lawsuits against election system vendors. Since before the event's specifics were made public, Lindell has proclaimed it to be his most significant to date. Earlier, he referred to it as "the most significant event of our lifetimes." He claimed invitations were extended to "grassroots" people and organisations around the nation, and the weekend's events are being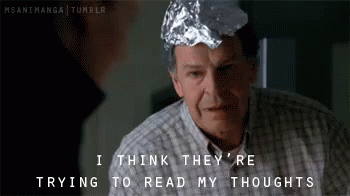 [div style="padding: 20px; background-color: #ffffff; border-radius: 10px; box-shadow: 0px 2px 4px 1px #aaa;"][div style="font-family: arial, helvetica; font-weight: bold; border-bottom: 1px dotted #999; padding-bottom: 8px;"]
[font size="8"]I Need A Drink: Terrifyer 2

[br] [/font] [br]

From: Idiots #13-13

Hey everyone let's do one of our patented Clips Without Context!



Dude, are you for real? My local baseball team is called the Angels. And they're a train wreck. What makes you think you're going to find Angels in every precinct? We don't even have Angels in the Outfield! Terrible movie, but I've been waiting a week to use that joke! OK moving on…

Hey everyone, I don't know about you but I could really use a drink!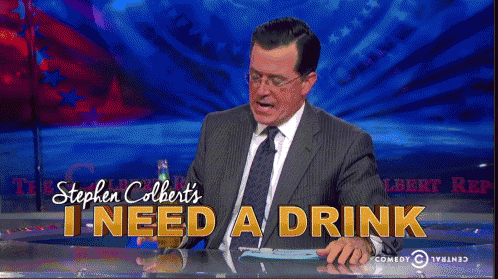 So of course you know by now that the purpose of this segment is that we have some drinks, and why we are drinking we talk about anything in the news as long as it doesn't relate to politics! Doesn't matter what you drink – even sober people, we got ya covered! But just let's talk about literally anything but politics, because there's a lot of dark shit in the news and this place is a safe space from it! This week, since it was Halloween, naturally we're going to talk about horror movies. And one horror movie has captivated audiences across the country in an otherwise dry spell for movies right now while we wait for Black Panther: Wakanda Forever. So tell me bartender, what goes well with a story about creepy clown movies? What's in that? You just drink it while you play circus music? Eh, since we're in Mexico I'll drink some tequila shots! Anejo, please! The good shit! Well, anyway a low budget clown movie has drawn in audiences everywhere and is actually single-handedly rejuvenating box offices around the country and maybe even around the world. It's called Terrifier 2. And if you haven't seen the first one – don't worry, most of us haven't. And if you've heard of this movie, it's because it's in the news right now for a very insane reason.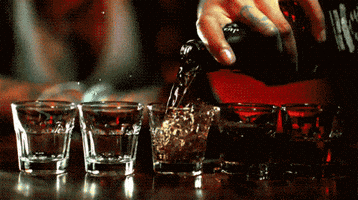 Oh yeah keep 'em coming! See that, Hollywood? Look, we've been in a major pandemic, we haven't been able to go to movies for two years. While your billion dollar franchises are really the only thing drawing people to theaters, people are clamoring for something different! So naturally when they hear the words "vomit-o-rama", why are they not going to buy tickets to that? Although to be fair, if I'm going to see a movie advertised as "vomit-o-rama", I'd seriously hate to be the guy who has to clean up that theater afterwards! And in case you're wondering, yes, even the deleted scenes are exactly as disturbing as described!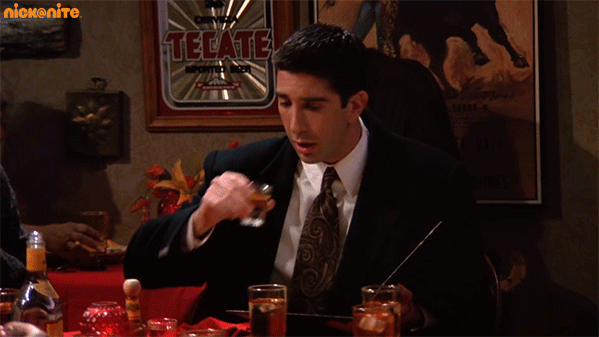 Oh yeah sure, a scene about a creepy clown playing with someone's intestine has to draw the line somewhere! But here's where it gets intense! In fact it gets so intense that I need another shot to explain it, my fair audience! Terrifier 2 is so violent and disturbing that other governments around the world are warning potential viewers what they're in store for. Does that mean that we need a parental advisory warning for this segment? Oh sure we do, but it's too late for that! Not too late for the Australian government to warn their viewers what they're getting into!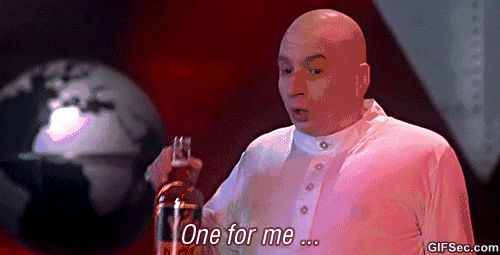 So you'd better watch out when this vomit-a-palooza comes to your local theater. In fact unless you're curious you should probably not stick around, or see a movie in the adjacent theater. Yes, projectile vomiting does tend to have splash back! But the good news for the fans of this new franchise – there's sequel potential! That's right because of course what horror movie wouldn't have a franchise if you can't sequelize it? I mean come on, there's 15 different Halloween movies. There's a new Scream movie like every other year. Not to mention Child's Play. Nightmare On Elm Street. Saw. The Purge. Now we can add creepy clowns to that ridiculously long list!







[div style="padding: 20px; background-color: #ffffff; border-radius: 10px; box-shadow: 0px 2px 4px 1px #aaa;"][div style="font-family: arial, helvetica; font-weight: bold; border-bottom: 1px dotted #999; padding-bottom: 8px;"]
[font size="8"]World Tour 2022 Destination #12 - Egypt

[br] [/font] [br]

Part of our mission statement here at the Top 10 Conservative Idiots is that we view conservative idiocy not just as a uniquely American problem. No, it's a global problem and conservatives are ruining everything they touch all around the world. Which is why we present to you:




[font size="4"]Destination #12: Egypt [/font]




Welcome to Africa everybody! We've officially left Europe and now we're heading to Africa and the Middle East! When I said this was a World Tour, I definitely meant it! Egypt is unfortunately our only Africa destination for this tour, but they are a new destination that we did not cover in 2017! Egypt as you know is home to one of the wonders of the world – the Great Pyramids Of Giza! As well as the mysterious Sphynx monument. But Egypt is more than the land of Pharaohs and King Tut. It's home to one of the world's top gambling destinations, Sharm El' Sheikh, which sits at the top of the world famous Suez Canal. It's also home to the Nile River and the Valley Of The Kings, where King Tut was discovered. But what else is Egypt the home of? Well it could be the home of the world's first multi-nation World Cup if this unprecedented 3-nation deal takes place.






I'm not sure how I feel about this because on one hand, it would be cool to see three drastically different nations come together. But on the other hand – we all know that the Saudis are evil and out for power and money, that we know is true. But speaking of being evil, Egypt is not exactly a country that is OK with people having rights. Other than of course wealthy males. They get all the rights. The rest of us? Eh, we can all go rot. But really I swear this planet is inching closer and closer to the world envisioned in the flick Elysium – the rich will live on their own plane of existence, while the rest of us fight for what's left of the scraps.






Oh wait that one was meant for Saudi Arabia. But still, the Islamic middle eastern countries have a terrible track record when it comes to human rights,. But there is good news on the diplomacy scene, you know how we always say that when nations like each other, they help each other out. As is the case with two very unlikely partners – Egypt and South Korea. Think of this like Tom Brady being on the same team with Aaron Rodgers – it's something that's very unlikely to happen but stranger things have happened, you know.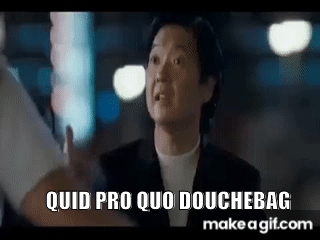 Maybe you could do without the "douchebag" part. Although one thing ever since Russia decided to illegally take over Ukraine in a hostile takeover, we're feeling the pinch around the world. And since Egypt is a country that is way closer to Ukraine than we are, they're feeling the pinch just as much as we are. Though if you're the economic minister of Egypt, is this really your plan? To rally local business when your problem is the lack of foreign currency? That would be kind of like the Fed tapping that guy who sells oranges on the side of the freeway for advice about how to handle Elon Musk. They're just… after all, one guy.






[font size="4"]Scorecard: [/font]

Tourism: C-
Culture: B
Political Spectrum: D
Liberal Appeal: D-

Overall: D-

Change from 2017: Egypt is a new destination we have not yet covered, but from what we've seen, if you're thinking about visiting the Pyramids, you might want to reconsider.

[font size="4"]Next Week: [/font]

We're taking a short break next week (schedule got screwed up) but when we come back on 11/3, we're heading to the land of Hinduism and Bollywood – India!


[font size="4"]And Now This: [/font]
[font size="4"]The Mars Volta[/font]




Ladies and gentlemen, playing their song "Graveyard Love" from their album "The Mars Volta", give up for The Mars Volta!



That's it for our series of 3 Best Of editions! Next week we'll be back live from our home in Santa Ana with our first new edition of season 14! Be sure to check our official social media hub [email protected], and [email protected] for updates! See you next week!


Credits

Host: Initech
Top 10 Conservative Idiots Recorded In Front Of A Live Audience At: Riverside Municipal Auditorium, Riverside, CA
The Mars Volta appear courtesy of: Clouds Hill Records
Images: All images copyright belongs to respective copyright holders.
Videos: All videos copyright belongs to respective copyright holders
Articles: All article content copyright belongs to respective copyright holders
Writing: Top 10 Writing Department
Graphics: Top 10 Graphics Department
Research: Top 10 Research Department
Lighting & Stage Props: Top 10 Lighting Department
Legal: Top 10 Legal Department
Advertising: Top 10 Advertising Department
HR: Top 10 Human Resources Department
Initech's Wardrobe Provided By: JAB Inc.
Wheel Of Corruption By: Studio 1 Stage Props, Burbank, CA
Management: Initech Productions, CCC Management
Follow The Top 10 On Mastodon: [email protected]
Follow The Holy Church Of The Top 10 On Mastodon: ChurchOf
Questions? Comments? Complaints? Hate mail? E-mail The Top 10 at: [email protected]



Initech Productions: Yes, We Got The Memo



0 replies, 274 views