Thu Nov 10, 2022, 06:00 PM
Top 10 Idiots (532 posts)
Top 10 Conservative Idiots #13-14: The Secret Life Of Chief Twitty Edition


You like everyone else, at 9:00 on Tuesday, I was about ready to throw in the towel with everyone else watching the election results. But you know what? Thank god the midterm election to end all midterm elections is finally over! And we can reveal what we all hoped was going to happen: freedom wins and fascism loses! That's right! But you know what? Can we at least let the dust settle on 2022 before we begin the circular firing squad that will be the 2024 elections? I mean shit come on media, let us have this one! So we still don't know the outcomes of the senate and governor races in Nevada, Georgia, and Arizona and we probably won't until next week. Same with CO-4, the largest district in Colorado which is currently being held by Infowars' favorite Congresswoman, Lauren Boebert. But there are things we do know that are giving us massive hope for the outcome of the midterms. The first is that we can say that we are extremely happy that Pennsylvania is still blue! That's right – John Fetterman and Doug Nazi Mastriano were both sent packing! Yeah how about that???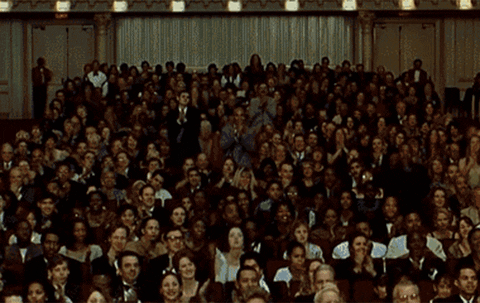 Fuck yes!!! How about that??? You know we had a much different entry planned where we weren't as optimistic. But now that Fetterman sent Dr. Oz packing we are celebrating like there's no tomorrow! So how is Der Trumpenfuror taking this? Well he's not taking this particularly well. But is right wing America's love of Trump getting stronger or have they had enough? Well judging from the exit polls, people have had just about an ass full of his nonsense. But of course he is whining on his own social media shit hole site and it's about as predictable as possible!





Thank you Nelson! So why was the "Red Wave" such a whimper? Well, the tradition generally is that the midterms go to the opposite party of who's in the White House. But that hasn't been the case since about 2015, when we launched this program. Everything has been entirely unpredictable and nothing is off the table. This latest round of midterms definitely is not the same as it was throughout history. And that's mainly because of the changing demographics of this country. This country is getting younger and more diverse than it was and the days of old, rich, white religious conservative males deciding elections through AM and Fox talking points is over!






You know, speaking of demographics, let's talk about it for a minute. Some states are still dominated by older, white, Christian conservative males ( *COUGH* Texas *COUGH* ). And because of that, states like Texas are still red because of that. Yeah we're pissed off that Beto didn't take the Texas governorship away from the Christian right. Because once again, if the exit polls are anything, then white Christian males still dominate the southern states. Which is why we're nervous about Georgia, come on Warnock! But this is hardly the least surprising news of the night!







[div style="padding: 20px; background-color: #ffffff; border-radius: 10px; box-shadow: 0px 2px 4px 1px #aaa;"][div style="font-family: arial, helvetica; font-weight: bold; border-bottom: 1px dotted #999; padding-bottom: 8px;"]
[font size="8"]Elon Musk

[br] [/font] [br]

For those of you who are not familiar with Norse mythology, there's a mythical being known as Surtur who is a giant flaming monster. When Surtur's skull is placed atop the eternal flame in Asguard, it turns into a giant flaming monster that destroys the entire planet. Well, I've often compared Trump to Surtur, but now I think that designation might be more suited to Elon Musk. That's right – he's become a giant flaming monster that is ripping Twitter apart at the seams. Users are leaving, communities are being ruined, and it's all because he feels the need to be Chief Twit. Well, Chief Twit is doing a hell of a lot of damage to the platform since he took it over. He's basically turned the entire thing into a laughing stock and it's going to get worse before it gets better. You know, it might be interesting to see who's lost more money in the last two months by siding with right wing extremists – Ye or Elon? I think Elon might be the winner in this. Especially if his proposed Twitter Blue platform ever has a chance of getting approved and it will be a bloodbath!





So Elon, or Chief Twit, is the giant flaming monster that is destroying Twitter and his platform is losing big time. What is this? The Secret Life Of Chief Twitty? Ha ha ha ha ha ha ha ha ha ha!!! Oh man another awesome one! But here's the thing – even the advertisers are starting to worry! I mean come on, they endorse Tucker Carlson and Sean Hannity's hate speech every night. So what was the final straw to get them to leave Twitter? Well as Kanye showed, being a Nazi is bad for business, so it's only natural that Twitter could follow suit.





So get ready everybody, Elon is about to do some ridiculously dumb stuff. And that's not already in addition to the bloodbath that he caused earlier. But if you're like me and you're watching with sheer horror the damage that one man can do to a multi-billion dollar corporation like Twitter, you're not alone. Remember that you can spend a lifetime or two building a business and reputation, and then some jackass with a wrecking ball can ruin it literally within seconds. It's truly insane what is happening and don't expect things to get better any time soon. But it's also affecting Elon's other businesses too, and it's the stuff of insanity.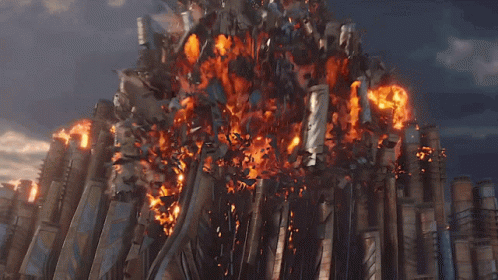 Yeah so Elon is basically Surtur for Twitter. You know what would make things even worse than they already are? Well you enjoy browsing Twitter for free? You soon won't be able to anymore. Hope that doesn't give any other platform owners like Zuckerberg any ideas! So while right wing trolls may miss their social media accounts, if they have to pay, they won't be able to wreak havoc on social media for free anymore. Between Elon owning Twitter and Ye soon to be owning Parler, who's going to be the bigger loser in the loser patrol? My money is still on Elon.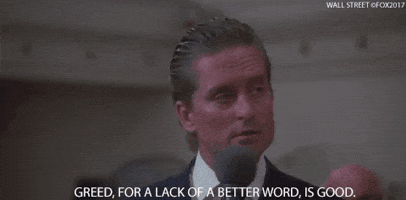 [div style="padding: 20px; background-color: #ffffff; border-radius: 10px; box-shadow: 0px 2px 4px 1px #aaa;"][div style="font-family: arial, helvetica; font-weight: bold; border-bottom: 1px dotted #999; padding-bottom: 8px;"]
[font size="8"]Jair Bolsonaro

[br] [/font] [br]

We at the Top 10 occasionally like to check in with our friends overseas, because as is our motto and mission statement here – conservative idiocy isn't just a uniquely American problem. It's become a global problem, and far right fascists and conspiracy theorists are no different no matter what country you visit. Case in point: Brazil. Their current president Jair Bolsonaro was elected by far right conspiracy theorists from Brazil with help from America's far right conspiracy theorist activists like Steve Bannon and Alex Jones. But that's not to say that the election between Jair Bolsonaro and Lulu Da Silva was incredibly close. And for those of you watching America's elections – just beware that your vote absolutely does matter! Don't throw it away! Because when the election comes down to a million or so votes, don't think for a minute that your vote doesn't matter. You absolutely can make a difference, because just look at how close the two parties were in Brazil.






Yeah so Lula won the election, how about that! But the transition of power considering this unstable lunatic at the helm, is probably going to go about as well as the transition of power here did. See, the world's far right leaders are learning lessons from Trump about what *NOT* to do and it's going to get scary and worse. But Bolsonaro's systematic destruction of the Brazilian rainforest and his gross mishandling of COVID is what did him in. Yeah that's right – that virus that conservatives called a hoax and acted like a massive death toll wasn't happening.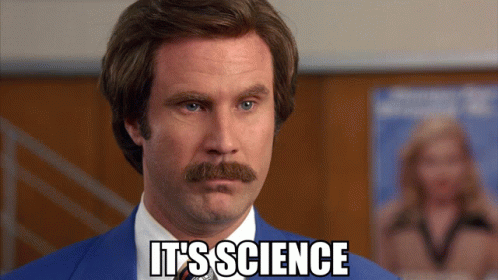 Yeah people, seriously! Vote for science and logic and against fascism! They did it in Brazil, we can beat the right wing pundits here! But that being said, Lula is not getting off easy. There was some ridiculously shady shit going on in the Tropics. You know how we have the Proud Boys and the Oath Keepers and III%ers and 1776ers here? Well, Brazil has their own share of far right groups. They have their own organizations like the Federal Highway Police, which while it is a completely stupid name and they are probably not real police, they did cause some real trouble.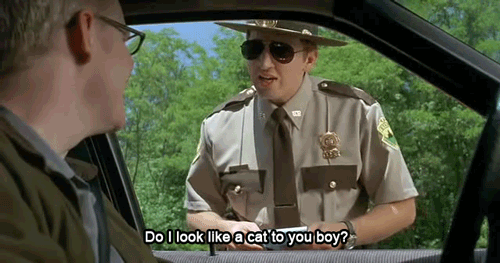 Seriously for all of you thinking what could possibly go wrong in 2024? Don't think for a minute that what happened in Brazil couldn't happen here. Trump is that batshit fucking crazy and the GOP will do anything to attain power again. Which is why they're resorting to extremism. But going forward, we could see absolute chaos in elections around the world if world leaders adopt Trump's election denying tactics. So thankfully Brazil decided to choose freedom and democracy over fascism and authoritarianism. For now. Let's hope they don't come back.






[div style="padding: 20px; background-color: #ffffff; border-radius: 10px; box-shadow: 0px 2px 4px 1px #aaa;"][div style="font-family: arial, helvetica; font-weight: bold; border-bottom: 1px dotted #999; padding-bottom: 8px;"]
[font size="8"]California Propositions

[br] [/font] [br]

For this entry, we're going to do something different from what we originally planned. We're going to talk about something that's unique to living in my home state of California. If you are a Californian, then you know what we're going to talk about – the propositions. As part of our election system, every year Californians get a number of propositions to vote on. But beware – the advertising on all of these propositions gets worse and worse every single year. If you see sports or any show on TV worth a damn, you know that every single year, the advertising blitz that bombards your TV will make you want to throw things at it up to and including the night of the election. One of the biggest propositions is one that seemingly occurs every year. But this year it lost, and all I have to say is fuck all y'all who listened to the advertising on this one. This was one that basically said that your corporate masters own you. I mean come on, we all know that Davita is an evil corporation and only cares about its' bottom line and doesn't give a shit about you. And you know what? Not having on staff doctors at their facilities is going to hurt you while they laugh all the way to the bank. If you're on dialysis, and you vote so Davita doesn't have any accountability, and you die because of them, well it's your own fault. And they will be laughing all the way to the bank! Because they are psychopaths.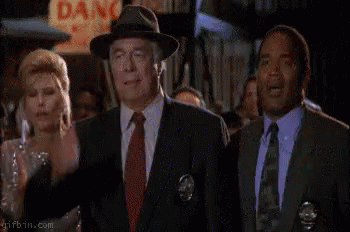 Come on people, three times in three elections and you still vote to reject that shit? I mean I know I'm sick of the ads too… but damn it! Davita is an evil corporation and they only care about profits, not whether you live or die. Moving on, another big loser this week was legalized gambling. Yes, we were actually supportive of the SCOTUS decision to allow legalized gambling in the United States. But that being said, it could have the potential to have a serious dark side to it. And yes, we do understand the risks of addiction before anyone points that out!



https://www.tdpri.com/attachments/gifwhatcouldgo-wrong-gif.540525/

Yeah let's turn every cell phone in the country into a microtransaction betting device, what could possibly go wrong? Though unlike in app purchases, spending money on betting will actually give you real rewards as opposed to virtual, non-monetary ones. But yeah don't expect an MGM Grand property to be constructed in Newport Beach anytime soon. Besides, who could afford the rent there? Moving on, the other big loser this week was the flavored tobacco industry. Yeah flavored tobacco and vapes for people with an addictive personality, again, probably not the best idea!





Probably the most controversial of all the propositions was Prop 30. Here's the thing – the official Top 10 stance on the electric vehicles is that we support them. Even if one of the companies is run by an egomaniacal mad man (Musk). Though right now unless you're making 6+ figures getting an electric vehicle like the Lucid Air or Mercedes EQS is probably unattainable for you. Prop 30 would have taxed higher cost models in order to make people who can't necessarily afford them. But come on, we go to do something about emissions! Just wait until the next entry!






[div style="padding: 20px; background-color: #ffffff; border-radius: 10px; box-shadow: 0px 2px 4px 1px #aaa;"][div style="font-family: arial, helvetica; font-weight: bold; border-bottom: 1px dotted #999; padding-bottom: 8px;"]
[font size="8"]We're All Gonna Die: UN Climate Accord

[br] [/font] [br]




Hey everyone guess what? We're all gonna die! Woooooooooooooooooooooo!!!! Woooooooooooooooo! Woooooooo. Woooooooo. Woo. So what's going to kill us all this week you might ask? Well I answer you: Climate change! So remember way back in the before times in 2019 when that guy who we inexplicably used to call president gave that absolutely bonkers rambling speech at the UN on climate change and Greta Thunberg got called a Nazi (see: Idiots #7-14 )? Well, shocker, it turns out that the UN was right and America's conservatives are dead wrong! Because if you haven't noticed, we had our hottest summer on record this year and it's only gonna get hotter! Pack your best short shorts and mini-skirts, folks! Also be sure to stock up on sunscreen because sunscreen is definitely going to be a rare commodity when next year's summer gets even hotter! But we got to get moving on fixing the climate change problem because also, if you haven't noticed, our lakes are drying up! So conservatives, you love your boats and jet skis? Tell us how climate change is a threat again and we'll tell you that you can't use your toys in the lake when they dry up! OK enough of my rambling, but the fact is that the UN is right about this, and we have to do something about it or it will be too late!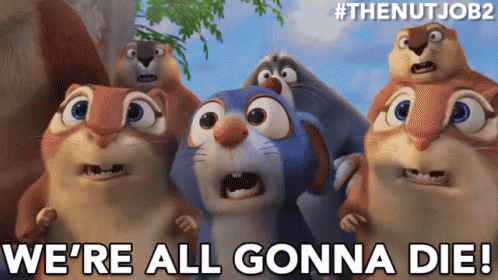 No we're all not gonna die, just yet! But the UN Chief is right – this shit is serious and it's no longer a joke, and conservatives can't deny this problem exists anymore. But if you dig into this report, it gets worse – so much worse! Look, you'd think the gradual transition to all electric vehicles would help the planet, right? Well some people are expecting the opposite will happen. And in fact it's not really doing all that much to help curb emissions, at least not in the current state! And it's definitely not stopping the change in temperature!







Uh… Mr. Stiell? You're obviously not from America, so allow me to America 'splain some things to you about this. We have this network called "Fox" and they are run by a megalomaniacal Australian billionaire with a messianic world domination complex named Rupert Murdoch. He employs these two commentators – Sean Hannity and Tucker Carlson, both of which, are very actively involved in persuading the American people to systematically deny climate change and have been doing so for over 20 years now! This is serious, we have to ignore Fox to move forward. Even the tiny nation of Tuvalu makes more sense than Fox.






In case you're wondering how small of an increase we're currently at right now before the proverbial shit hits the fan, let me explain. On a scale of 1 to 100 of how much we're doing in order to stop the devastating 1.5'C number, it's not enough! Shit, it's barely a registerable number on the scale. It's like 0.00000001/10th of 1%. We're not doing enough. Especially when giant clouds of pollution from China are visible from space! We've got to get our shit together. Or the proverbial shit is going to hit the fan and when that happens and people start dying in the streets because it's too hot outside, well guess what conservatives? There's no vaccine for that.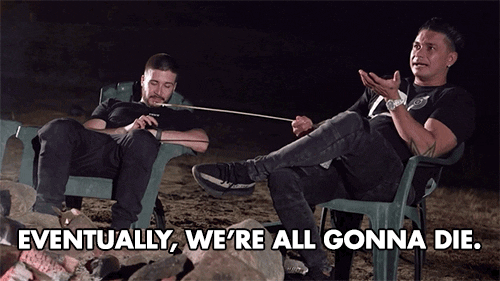 [div style="padding: 20px; background-color: #ffffff; border-radius: 10px; box-shadow: 0px 2px 4px 1px #aaa;"][div style="font-family: arial, helvetica; font-weight: bold; border-bottom: 1px dotted #999; padding-bottom: 8px;"]
[font size="8"]Holy Shit: The Great Schoolboard Takeover Pt 2

[br] [/font] [br] B

Gather around my fair brothers and sisters! It's time to take a seat in the pew and pass the collection plate, for the Holy Church Of The Top 10 has convened and it's time to remind you that the holiest among us are the most full of:




My fair congregation! Please be seated! You know I couldn't help but think, jumping to my inevitable conclusion last week, about how batshit insane and off the deep end our brothers and sisters on the Christian right are. They're engaging in some serious Nazi-esque tactics and that definitely won't end well for them. You know, last week, we barely scratched the surface of the Christian right's planned "Great Schoolboard Takeover" because it's happening all around the United States. It's truly scary to think that the church has gone off the deep end and has begun to embrace full fascist authoritarian beliefs. That's not what GAWD and JAYSUS intended! No, these are the wishes of the unholy, ungodly Dark One! I of course speak of a man so foul, so depraved and disgusting that his name dare NOT be spoken in my church! But here's the thing – when you elect a bunch of psychopaths who support the Dark One unequivocally, you're going to see the proverbial shit hit the fan, and if it comes to your city you'd better be prepared!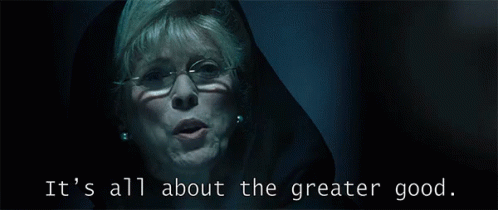 That's exactly what this is – it's no longer a church. It's a cult. The shift from Christian church to full blown cult is complete, my fair congregation! But this lone district in Chatanooga is not alone in their batshit insanity, folks. Take a look at what happened in Austin after far right MAGA fundamentalists took over another school board. Guess what happened? Things predictably went to shit and they decided to do whatever Fox News told them to do! May the good LAWRD strike those down who do their every evil bidding! This will not STAND!






Yes, the devil does walk among us, and if he preaches that he or she is going to "bring family values" to the schoolboard, you should totally beware that they have a far more sinister agenda! Remember a couple of weeks ago we touched on that "Christian" cell phone company called Patriot Mobile that was funneling profits to far right school board candidates (see: Top 10 #13-6 )? Well it turns out that their main provider T-Mobile is facing a lot of shit in the press over their ties to the company. Beware that they are fueling the devil and he sees all!






Yeah so you're basically just swapping one "big tech" company for another, morons. Where do you think Patriot Mobile is getting its' service from? It's just another way to funnel profits to right wing campaigns no matter how insane the candidates are! But I digress, the Christian right plan to remake school curriculum is fading fast! People are tired of the hateful Murdoch agenda and the fact that they are at the book banning stage is a very scar y and alarming prospect! It's truly insane how far off the deep end the church has become and I feel like they have truly lost their way. They used to be about helping people and now they're about hurting them. Insanity.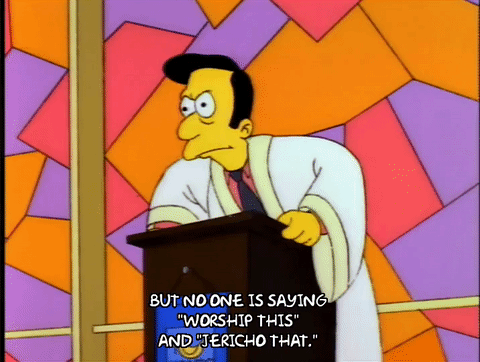 Well… I've said my piece. The Christian right taking over school board is extremely dangerous for this country. It should be a warning that every election is important, no matter what the office! Mass has ended, may you go in peace! That's it this week for:





[div style="padding: 20px; background-color: #ffffff; border-radius: 10px; box-shadow: 0px 2px 4px 1px #aaa;"][div style="font-family: arial, helvetica; font-weight: bold; border-bottom: 1px dotted #999; padding-bottom: 8px;"]
[font size="8"]Beating A Dead Horse

[br] [/font] [br]




Look… if there's one argument that is never going to end, it's the argument between supporters of the LGBT community and detractors of the LGBT community. If there's one thing we've been trying to teach you on this program - unless it's something that happens directly to them, you will never convert the haters to your side. That we can all agree on right? Well it's happened again this week when Daniel Radcliffe, the star of Harry Potter and current star of Weird: The Al Yankovic Story was being interviewed on TV about his role in the latter movie. So naturally the interviewer asked Mr. Radcliffe what his opinions about JK Rowling's stance on trans people is. And of course, like any conversation on that subject, it got pretty heated pretty quickly! Yeah once you open that can of worms, it's hard to close it.






So for those of you who don't follow the entertainment industry, allow me to explain the controversy for you. The LGBT community is desperate to get representation in an industry that would otherwise cast straight white people to fill LGBT roles. It would be like if Chris Pratt played a drag queen character in a comedy. Well yeah he's fabulous all right! But this controversy isn't anything new, it's just another dead horse that's been beaten to death and set on fire and thrown into the river. But really this entire thing is on casting directors. And JK Rowling definitely isn't helping things! Just… stop it already!!






Well you're not wrong! I mean come on people, if there's one thing we've taught you on this program is that if you're trying to make an argument, death threats don't help your case. Like if you say "Star Wars Episode VIII is the best movie in the franchise", and your follow up argument is "No it sucks, I'm going to kill you motherfucker!!!", that really doesn't help, does it? But here's the thing too – I never in a million years ever thought that the video game industry would be more open and inclusive than the movie and TV industry is! That is an absolute shocker!






But on the subject of drag and LGBT roles, there will never be someone as good as Tim Curry in Rocky Horror Picture Show. OK maybe there will be at some point. However, there's two valuable life lessons that can be learned from this whole shit show. The first is that anyone can be a total asshole on social media, doesn't matter if you're a celebrity or you're just some schmo who hosts a z-grade comedy show in the middle of the afternoon. But the other lesson? Anonymous death threats are just that – anonymous, and anyone can make them. In fact it's almost a contact sport for some people.







[div style="padding: 20px; background-color: #ffffff; border-radius: 10px; box-shadow: 0px 2px 4px 1px #aaa;"][div style="font-family: arial, helvetica; font-weight: bold; border-bottom: 1px dotted #999; padding-bottom: 8px;"]
[font size="8"]Conspiracy Corner

[br] [/font] [br]




Welcome back to our segment that explains the unexplainable, Conspiracy Corner! In these dark times when people are too lazy to read through an entire article, they simply make stuff up to fill in the gaps, like some kind of fucked up version of Mad Libs. The trans satellites are using pronouns and Obamacare to kill your grandma! Yeah it's kind of like that. We are coming to you live from our underground doomsday shelter from deep in the New Mexico badlands – undisclosed location, of course! Let me just adjust my trusty tin foil hat for maximum government interference… they are trying to read yours and my thoughts after all! Ah, there we go! This week, the Brazil elections are in and they voted to fire Jair Bolsonaro, the Trump of the Tropics! Yeah how about that? Bolsonaro, you're fired! But some here in the States aren't too happy with the results of the election. And as you can guess, the usual group of MAGA clowns are the culprits!






To the idiot mobile!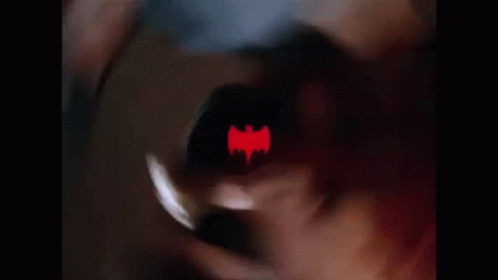 But here's the thing my fellow conspiranoids! The far right lost the election in Brazil. But that hasn't deterred some of the more insane among them to resort to their favorite outlet: Youtube! That's right, the right hates big tech and social media, but they need that stuff to spread their hateful messaging! But just like our idiots on the right, Brazil's conservatives certainly know how to put on a shit show! But there's no mistake that Brazil's elections were targeted by some very shady characters and the same who attempted to influence US elections. Yeah our elections are bad enough as it is, we don't need influencers, damn it!






Dude, seriously, Jair, you don't need to look around to see that there's hucksters, fraudsters, scammers and con artists everywhere. Whether it's your votes or your wallets, they're coming for you! But one thing I will say is that Brazil's far right protestors know how to put on a protest! Like seriously the idiot trucker convoy earlier this year doesn't hold a candle to these guys. But the thing is no matter what country you live in – the right wing is the same no matter where you go. Brazil's election denying conspiracy theorists are definitely no better than ours.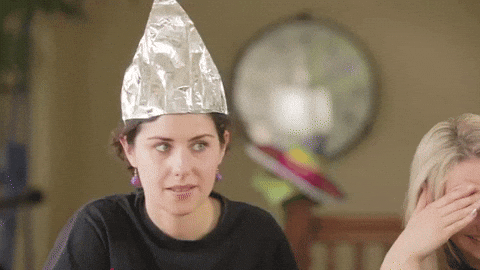 Yeah so people don't do this. I know that people can get passionate about the candidates and causes that they support. But don't be a dick. I think that's the best thing we can say going forward. Don't be a Steve Bannon or Mike Lindell or Donald Trump. There's ways to be a good loser without being a total dick the way these guys are. We've had enough political turmoil these last six years and the last thing we want to do is escalate it the way Trump, Fox and the MAGAs are. At least Bolsonaro is proving that he is the better man than Trump is in this case. Can't say the same for the rest of the loser patrol.







[div style="padding: 20px; background-color: #ffffff; border-radius: 10px; box-shadow: 0px 2px 4px 1px #aaa;"][div style="font-family: arial, helvetica; font-weight: bold; border-bottom: 1px dotted #999; padding-bottom: 8px;"]
[font size="8"]I Need A Drink

[br] [/font] [br]

Hey everyone! I don't know about you but I could really use a drink!




So of course you know the idea behind this segment is that there's way too much dark shit in the news right now. So the best course of action is to belly up to the bar with a glass of your favorite beverage and forget about life for a bit! Only rules we have in this bar – no fighting, no cussing, and no politics! OK, we do allow swearing. As long as it's not at someone. Only with. And don't worry my sober brothers and sisters, we got ya covered too! This week we're going to talk about the city of San Francisco. This week a former Michelin chef has ignited controversy with a bizarre new startup that promises gourmet dog food. Yes, that's right – gourmet dog food! So tell me bartender, what goes well with a story about gourmet dog food? Red Tick Beer? Ha ha ha ha! No thanks! I'll just have my usual Jack Daniels mixed with Jack Daniels. I call it the Double Jack! Well anyway, the gourmet pet food industry is here and it's really seemed to piss off some folks. So what exactly can you get when you plunk down $75 to give your dog a gourmet feast?






Oh yeah!! So here's the thing – I'm a dog person. I have dogs, I've had many dogs. But I've never understood the concept of "pet parenting". I think it's absolutely insane and absurd. Your dog is not your child, though it does seem like they need a lot of taking care. But why should I plunk down $75 so Rover can have a gourmet feast while I am spending $6 for the Popeye's Big Box? Shit. My dog doesn't care what he eats, he just eats! I don't think he would ever consume a pastry and be like "Oh man that's so good!!!".






Come on, even Superman needs a drink every once in a while! But seriously, my dog is, and I don't know how to put this eloquently, a garbage disposal. Most dogs are. That's why dog food comes in large bags and in cans. But here's where the controversy comes in. Look, I totally get that people are hurting right now because of rampant inflation caused by Russia's illegal invasion of the Ukraine. But on the other hand, San Francisco is the land of "fuck you" money. And you know it's also a good thing that Oprah isn't on the air anymore because this is one trend we hope doesn't get picked up!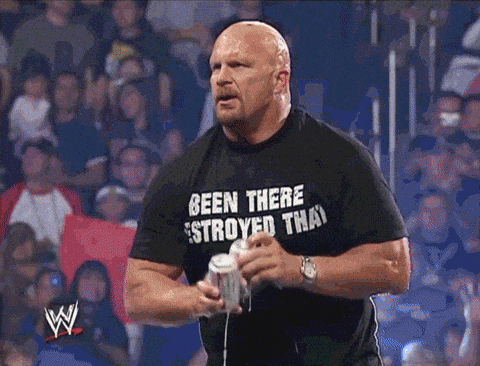 Say what you want about the WWE… but damn that man knows how to drink! But really that's the collapse? Ha ha ha ha ha ha ha ha… apparently 4 years of the previous administration wasn't enough for you? It's gourmet dog food? Just wow… some people really need to turn down their hyperbole meters, seriously. But what's it like to eat the world's most expensive dog food? These people actually went to Dogue to try it out for themselves. Well, their pets anyway. I can only presume that their food isn't fit for human consumption.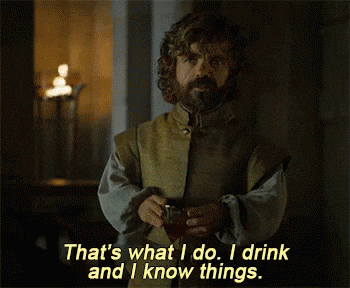 [div style="padding: 20px; background-color: #ffffff; border-radius: 10px; box-shadow: 0px 2px 4px 1px #aaa;"][div style="font-family: arial, helvetica; font-weight: bold; border-bottom: 1px dotted #999; padding-bottom: 8px;"]
[font size="8"]World Tour 2022 Destination #13 - China

[br] [/font] [br]

Part of our mission statement here at the Top 10 Conservative Idiots is that we view conservative idiocy not just as a uniquely American problem. No, it's a global problem and conservatives are ruining everything they touch all around the world. Which is why we present to you:




[font size="4"]Destination #13: China [/font]

https://www.crwflags.com/fotw/images/c/cn!6ptds.gif



Well we are here in one of the world's largest countries – China. China is of course the land of the Great Wall and Buddhism. It's also the home of the Vegas of the East – Macau, and one of the largest cities in the entire world – Hong Kong! But China's outer beauty hides a very inner ugly. See, China is currently ruled by an egomaniacal mad man known as Xi Jianping, a prime minister with an ego so fragile that by the time we're finished making fun of him, the Top 10 will probably be banned in China. Oops, too late, that was quick! But China, much like the Los Angeles Angels, have a history of some extremely terrible trade scandals and internal turmoil. But if there's one thing that we don't want – it's an alliance between two megalomaniacal warlords. I'm of course talking about Xi and Vladimir Putin. That's right – the Russian mad man and the Chinese mad man could team up, and that won't be good for anybody!





Yeah no, these are the last two people on earth who should be forming an alliance! But also too, China's got a problem in the form of a technology company called Huawei. You've probably heard of Huawai, they're the Z grade Android phone knockoff brand that's been repeatedly accused of spying on its' users without their permission. In fact the US has pretty much banned Huawei phones and tablets on the account of them being a possible national security risk. Which of course gives fuel to those right wing conspiracy theorists who were worried that the COVID vaccine had a microchip in it. Yeah.






It's also pretty hard to not spy on someone when you're a giant technology conglomerate that's been repeatedly accused of spying. Shh, nobody tell them what Google and Apple are up to! Well, remember what we said about China having a history of terrible trade deals, like your favorite sports franchise? So China's Xi has become, what one might call a bit of a burden. In fact it's causing the Chinese Yuan to drop dramatically. Though on the flip side it would make a trip to Macau very affordable. Yeah I know that we have an MGM in Vegas, but Macau has nicer weather!






Yeah so if you're thinking about visiting China, you might want to hold off for now. At least until World War III is over. Wait, did I say that World War III is over? No, it's just beginning! In fact, Xi has a way of inserting himself into other people's business, just like the GOP's favorite president. You know who he is, that guy. That's right – right wing wannabe military dictators of a feather certainly flock together and they have very similar traits. Is Xi Jianping imitating Trump or is Trump imitating Xi Jianping? Well either way, both spell bad things for China in the near future.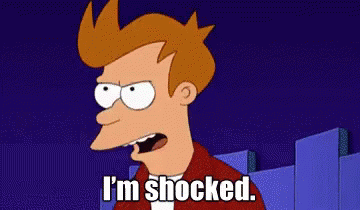 [font size="4"]Scorecard: [/font]

Tourism: B+
Culture: B
Political Spectrum: D-
Liberal Appeal: D-

Overall: C-

Change from 2017: Xi has turned into an insane lunatic, which is hardly surprising. If you're thinking about visiting, don't wander too far from the tourist areas.

[font size="4"]Next Week: [/font]

Next week – we are having some fun and heading to the land of the Sydney Opera House, kangaroos, Australian Rules Football, and boomerangs – Australia and New Zealand!



[font size="4"]And Now This: [/font]
[font size="4"]The Mars Volta[/font]




Ladies and gentlemen, playing their song "Graveyard Love" from their album "The Mars Volta", give up for The Mars Volta!



Thank you Riverside! We're doing our first ever show in Hawaii next week with the famous Wheel Of Corruption! But I will warn that next week's will be late. Check our official Twitter feed @10Idiots for more information. See you next week!


Credits

Host: Initech
Top 10 Conservative Idiots Recorded In Front Of A Live Audience At: Riverside Municipal Auditorium, Riverside, CA
The Mars Volta appear courtesy of: Clouds Hill Records
Images: All images copyright belongs to respective copyright holders.
Videos: All videos copyright belongs to respective copyright holders
Articles: All article content copyright belongs to respective copyright holders
Writing: Top 10 Writing Department
Graphics: Top 10 Graphics Department
Research: Top 10 Research Department
Lighting & Stage Props: Top 10 Lighting Department
Legal: Top 10 Legal Department
Advertising: Top 10 Advertising Department
HR: Top 10 Human Resources Department
Initech's Wardrobe Provided By: JAB Inc.
Wheel Of Corruption By: Studio 1 Stage Props, Burbank, CA
Management: Initech Productions, CCC Management
Follow The Top 10 On Twitter at: @10Idiots
Follow The Holy Church Of The Top 10 On Twitter: @churchoftop10
Questions? Comments? Complaints? Hate mail? E-mail The Top 10 at: [email protected]



Initech Productions: Yes, We Got The Memo


0 replies, 625 views