Thu Sep 15, 2022, 05:00 PM
Top 10 Idiots (500 posts)
Top 10 Conservative Idiots #13-7: It's The End Of Democracy As We Know It (And I Feel Fine) Edition


You know I'd like to extend the proverbial olive branch to our friends in the UK. Because let's face it, Queen Elizabeth II was a hell of a leader, and her legacy may never be topped. But you know, this entry will not be about whether we love or hate the monarchy. We'll save that for a future edition. No! Here's the thing – we're not making fun of the Queen's death in this entry. No, we're making fun of the American reactions to the Queen's death. Because let's face it, we have some insensitive douchebags in this country and that's putting it lightly! Last week's edition in fact, the reason why we didn't have any news about the Queen is that it happened right when we were going live. However, like I said, we have some insensitive fuckwads in the US. Because while most of us were mourning the loss of Queen Elizabeth, Q Anon folks had an entirely different take. And oh yes it gets weird. These are some truly deranged, sick and twisted fuck heads we're dealing with here.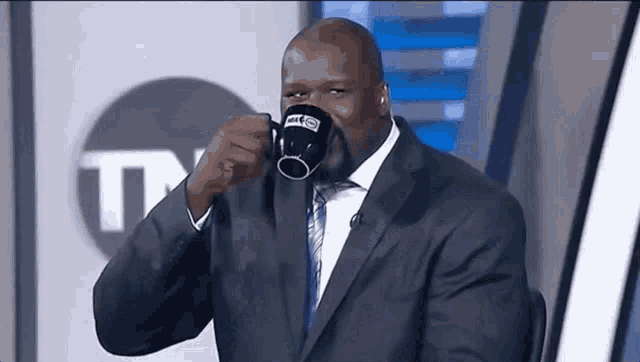 Yeah really, we're with Shaq on this one! If you think that's weird, wait until you see what Q Anon thinks that King Charles did in his first act! Do these idiots not know that the Queen and most of the Royal Family hated Trump:? But this might be my favorite thing is that usually heads of state are invited to weddings and/or funerals involving Royal Family members. Joe Biden got an invite and he's in. There's one guy however, that didn't get an invite. And he's fuming mad.






Yeah that's basically Trump's reaction in a nutshell. It must seriously suck to live in an alternate universe from him. Hey Trump, let me spell it out for you: YOU ARE HATED! NOBODY LIKES YOU! YOU ARE THE WORST PRESIDENT IN AMERICAN HISTORY!! Only your deranged cultists still support you! Oh and it gets weirder. So much weirder. Trump apparently attempted to invite himself to attend the Queen's funeral and right wing media went along with it. There were some truly insane discussions on Fox News, but the answer direct from the Royal Family was a big fat "no".






Yes! That's exactly what it must be like! Now the reactions around the world are pouring in, and it varies depending on who you talk to. But as we've seen here in America, we have some insensitive douchebags who are shooting their mouth off. World leaders have had a mixed bag of reactions, and we can't post them all here. Everyone from Bill Clinton to Emmanuel Macron to Angela Merkel have expressed their views on the Queen, as have celebrities and musicians like Daniel Craig, Elton John, Paul McCartney, and Mick Jagger. And then there's Howard Stern. Who does make a point but really it's the wrong time.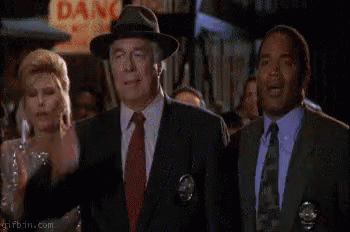 [div style="padding: 20px; background-color: #ffffff; border-radius: 10px; box-shadow: 0px 2px 4px 1px #aaa;"][div style="font-family: arial, helvetica; font-weight: bold; border-bottom: 1px dotted #999; padding-bottom: 8px;"]
[font size="8"]The Supreme Court

[br] [/font] [br]

If you haven't seen last week's edition, we touched base on Biden's speech on MAGA extremists and how they could destroy democracy in an election cycle or two if we're not careful. Well, forget the elections, the fate of democracy could boil down to one single upcoming SCOTUS case. There's some big name cases coming up in the upcoming SCOTUS sessions, and while many are talking about SCOTUS eroding rights like gay marriage, interracial marriage, and hell I've even heard them talk about overturning Brown V. Board Of Education, but that one may be a conservative pipe dream. But there's one upcoming SCOTUS case that could have some catastrophic consequences for American elections depending on the way they rule on this, and given their recent history, we can probably kiss fair elections goodbye. But that being said, conservatives are going about this in the same manner that Wiley Coyote attempts to catch the Road Runner.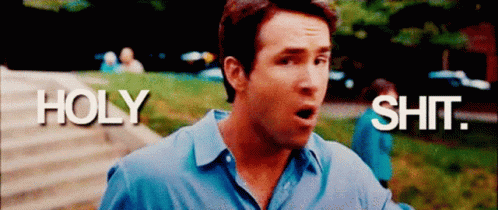 Yes, holy shit indeed! So let's explain this a bit – the case is a simple redistricting case, but it's one of those things that we say is like peeling an onion. The more layers you peel back, the more it stinks, and the more likely you are to cry as a result. Because while it may seem like a simple redistricting case, the layers are a lot more complex. Basically the high courts would have the power to redraw district maps for their state. And if the high court approves this, it would basically give whoever is in charge of the state judiciary the power to rig elections. That could be catastrophic!






Yeah BOOOOOOOOOOOOOOOOOO!!! Let's call this "It's The End Of Democracy As We Know It". Come on sing it with me! It's the end of democracy as we know it! it's the end of democracy as we know it! It's the end of democracy as we know it! And I feel fine! Yeah I can't sing for shit but you know how it is! But here's the thing – we know that the GOP can't win unless they cheat. And this latest fight – which once again they started – is yet another one that they started. Because they know that the political climate in this country is changing, and it's changing against them. So they are doing whatever they can to hold onto what little power they have left.






So yeah, think about it. American democracy and free and fair elections are literally hanging on by a thread. Biden wasn't wrong to call out MAGA extremism. Because the extremists are the ones trying to rig elections. And if we're not careful, they may get their wish. Especially with the highest court in the land currently stacked against us. The fate of this country may be decided by a drunken rapist and a deranged cultist. And given their recent history on rulings, you know they're not going to be using their powers for good. Sleep tight everybody, we're going to be in for a hell of a ride! Come on sing it with me! It's the end of democracy as we know it…







[div style="padding: 20px; background-color: #ffffff; border-radius: 10px; box-shadow: 0px 2px 4px 1px #aaa;"][div style="font-family: arial, helvetica; font-weight: bold; border-bottom: 1px dotted #999; padding-bottom: 8px;"]
[font size="8"]Florida MAGA Judge

[br] [/font] [br]

Why am I not at all surprised that Florida is involved here? The MAGAs are just constantly making one excuse after another as to why they keep putting Asshole 45 up on a pedestal. It's seriously like America's march towards a religious fascist totalitarian regime is inevitable whether we want it or not, like Ragnarok or something. Maybe Ragnarok is a bad comparison. Or is it? Well for those of you who follow Norse mythology, or maybe you just watched Thor: Ragnarok, but Raganrok is the inevitable destruction of Asguard when the skull of the mythical being known as Surtur is placed atop the eternal flame and turns into a giant flaming monster that destroys the whole world. Well, if we use that analogy, you could say that Trump is the inevitable flaming monster that's going to destroy America, and a judge in Florida may have just placed his skull atop the eternal flame. Or maybe not. Maybe it's accelerating placing him atop the eternal flame.





Yeah BOOOOOOOOOOOOOOOOOOOOOOOOO!!!! Think of this as like attempting to write your own get out of jail free card. Yeah you can try but only the Monopoly gods are the ones that really hold the cards! OK yeah bad analogy. But you can't deny that this is certifiably insane. And yes in case you're wondering about the judge's credentials, Aileen Cannon is utterly, laughably unqualified to be a federal judge. Her qualifications? She's a Federalist society appointee whose only credentials we can tell are that she speaks MAGA and was reamed through when Trump appointed all those judges back in 2017, that's about it.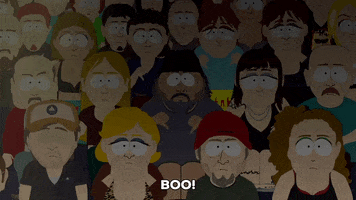 Yeah BOOOOOOOOOOOOOOOOOOOO!!! OK let's go over her qualifications again. 39 years old. And a member of the Federalist society and a deranged Christian cult. No legal experience whatsoever. Gets a fucking LIFETIME APPOINTMENT because she speaks MAGA and kisses the right asses. And will do their every evil bidding. Just…. AHHHHHHHHHHH!!!! Is the MAGA world trying to run a kakistocracy here? I just can't even fathom what reality shit like this is happening, and it shouldn't be happening in this one we're currently living in! Come on, you know that you fucked up when Bill Bar says you fucked up!






Oh come on now, here's where it gets weird and you knew it was going to. So you might be asking yourself, if Trump can get away with this shit, can the people who participated in the insurrection and attempted to storm the Capitol on January 6th? And the answer is? Maybe. And it's a huge "maybe" at that. Because the leader of the Oath Keepers, Stewart Rhodes, is attempting to write his own 'get out of jail free' card in the attempt to stall these trials until well after the midterm elections. Seriously, how much is a plane ticket to New Zealand? I give up sometimes.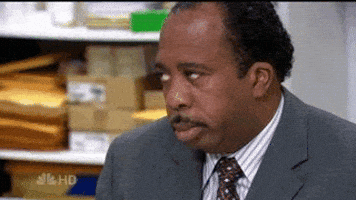 [div style="padding: 20px; background-color: #ffffff; border-radius: 10px; box-shadow: 0px 2px 4px 1px #aaa;"][div style="font-family: arial, helvetica; font-weight: bold; border-bottom: 1px dotted #999; padding-bottom: 8px;"]
[font size="8"]Steve Bannon

[br] [/font] [br]

I don't know about you, but I am personally loving watching Trump's inner circle implode. First Alex Jones got his ass handed to him by the mass shooting victims he demonized. Now Steve Bannon is about to go to prison. Gee, where will Marjorie Greene complain to now? But only in MAGA bizarro world where bad is good and good is bad, does shit like this happen. Like dude, you're getting arrested for money laundering – and somehow it's the best day of your life and you're "totally in the zone"? And seriously, what the fuck does being "in the zone" mean? Was I watching someone get arrested or was I watching someone enter the octagon for a UFC fight? These people are just absolutely bonkers, but that's the kind of mind Trump attracts. I guess that the MAGA world has got to have something to complain about in the 1,000,000 right wing podcasts that pollute the social media landscape. But there's something definitely wrong with Mr. Bannon if this is his hot take after getting arrested. But then again, if you're here, you probably already knew that. I just wish these morons would go away. Although if you tell them to go away, that just gives them an excuse to get in your face more.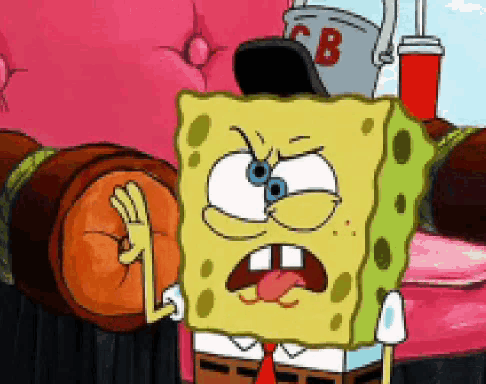 Yeah keep talking, doesn't necessarily mean anyone will listen to you. I mean look at this program, we've been doing this thing for over 5 years and we're still headlining the 2:00 PM slot at the chuckle hut! But we don't speak conservative crazy which is why we're not selling out Staples Center anytime soon. But what's even weirder about this is that the more you read about it, the more it almost feels like Mr. Bannon actually wanted to get arrested for something. Does it mean more people will listen to him and Marjorie Three Names whine about Biden relentlessly? Maybe.






Holy shit! So he got paid $250K and $140K of that was laundered by Bannon and his goons? Wow, these guys really are reverse Robin Hoods! But the good news is that he's been ordered to surrender his passports, so yeah keep him in the US! Don't allow this criminal to flee to Mexico! And of course he's claiming the charges are phony. Like there's always an excuse with these clowns. No matter what kind of damage they do, they always find some way to weasel out of it. Because that's what republicans do – they destroy something and then blame it on the other guy when that thing doesn't work that they intentionally broke.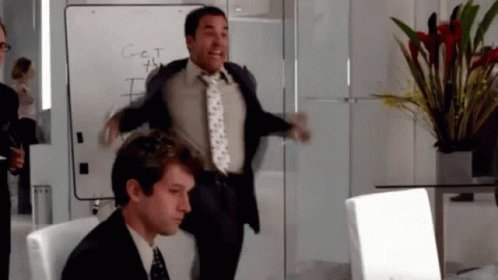 Yeah seriously, Steve, get the fuck out of here! This arrest wasn't politically motivated. Shut the fuck up, you screwed up. Just admit it, and the sooner you do that the better. Seriously, this is like if the bully gets sent to the principal's office and he alleges that you ratting him out to the principal for shoving you in that locker was politically motivated. You laugh but just watch, tomorrow Tucker and Hannity will be turning up the spin cycle to "heavy load" to sweep this shit under the rug. It's quite the criminal racket they're building over at the GOP, and trust us, we'll be there to cover all of it!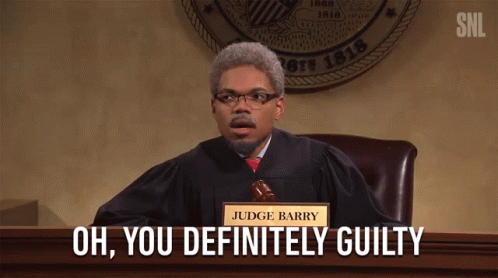 [div style="padding: 20px; background-color: #ffffff; border-radius: 10px; box-shadow: 0px 2px 4px 1px #aaa;"][div style="font-family: arial, helvetica; font-weight: bold; border-bottom: 1px dotted #999; padding-bottom: 8px;"]
[font size="8"]The White House Portrait

[br] [/font] [br]

You know, it's a long standing tradition that the portrait of the previous president is unveiled in the White House when the new president takes office. Of course that tradition, like nearly all good traditions died with the most untraditional president in US history. I'm of course talking about that Former Guy, who literally ruins everything he touches. Of course Trump got elected president because of how much he hated and trolled Obama during the 8 years he was in office. So naturally when the time came to unveil the official Obama portrait in the White House, Trump gave him the ultimate "FU" he possibly could. But man the fact that it's finally taken 5 years to formally unveil the official Obama White House portrait has really got to burn Trump and Fox News. I bet they're just seething with rage over this. I can just picture Tucker Carlson screaming at the camera right now. What? No, we don't need the Tucker reaction cam. Stop that! Much better. But for those of you who are wondering, this is what the Obama White House portrait entails. And it's much different than your average White House portrait.






All right, kids – history lesson time! Remember in the time before Trump that the president of the United States represented things like class and dignity? Well, Trump doesn't stand for those things and he took all of that and threw it out the window! It's truly insane how much the Christian right and Fox News lowered the bar for someone that batshit insane to take over. But we're not going to talk about that for this segment. Let's have some good news for a change! Don't want you to think this show is all about negativity.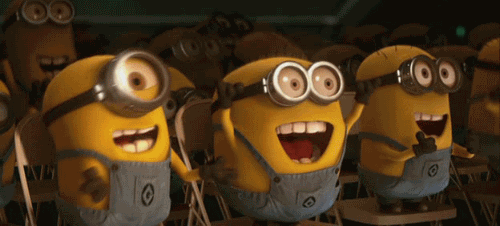 Wow, even the Minions are applauding you! But really, we do occasionally like to report good news here and we also show you what class and elegance looks like. As opposed to a guy who merely thinks he embodies class and elegance. I mean come on, just look at Trump Tower in New York City or Chicago, doesn't that just scream elegance? Actually it more screams "third world dictator" chic. But people have been giving the Obama portraits a hard time, and to those people I say with all due respect: shut the fuck up. We've been putting up with right wing bullshit for far too long!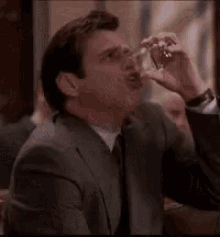 [div style="padding: 20px; background-color: #ffffff; border-radius: 10px; box-shadow: 0px 2px 4px 1px #aaa;"][div style="font-family: arial, helvetica; font-weight: bold; border-bottom: 1px dotted #999; padding-bottom: 8px;"]
[font size="8"]Holy Shit: God's Reward

[br] [/font] [br]

Gather around my fair brothers and sisters! It's time to take a seat in the pew and pass the collection plate, for the Holy Church Of The Top 10 has convened and it's time to remind you that the holiest among us are the most full of:




My fair congregation! Please be seated! You know it's not all fun and games here at the Holy Church Of The Top 10. Sometimes we have to do GAWD's dirty work. We live in an era right now where right wing Christian fundamentalists are getting increasingly hostile and more violent with their rhetoric. In fact in the last few weeks we've been calling out their attempts to go full nationalist led by the likes of Mike Lindell and Marjorie Greene, both servants of the unholy, ungodly Dark One! I of course speak of a man so foul, depraved and disgusting that his name dare not be spoken in my church! But last week one of my parishoners tipped me off to what's going on in the spiritual world. It seems that ever since the disgusting and unnerving decision by the United State Supreme Court to overturn the decision known as Roe V. Wade, it seems like our brothers and sisters on the right aren't stopping there. They plan on going full fascist totalitarian. And it's going to get ugly. But they also have a few billionaire backers on their side who will get them there whether we want it or not.






Sigh…….. I can't even. The religious right's theories get nuttier and nuttier, and the bullshit and the con artists are getting smarter with their messaging. God's Reward is basically just the Prosperity Gospel but with smartphones and scammers. That's not what the good LAWRD JAYSUS would want, is it? In this twisted upside down world, people who do EVIL things get rewarded and people who do good things get banished or shunned. It's truly insane. But in case you're wondering where the Christian right is heading, they're not stopping at Roe V Wade, they're bankrolling some ridiculously scary candidates. And they plan to go full fascist in 2024 should they retake power!






Hoooooooooooooooooooooooooly shit! That's what the evil organization known as My Pillow is supporting. No wonder sane department stores dropped them! And by the way people, this is what happens when you don't vote in elections. We get people like this. Supporters of the unholy Dark One who are threatening to take over America's school boards and install their own fire brand of religion into America's classrooms. That's not God's Reward, my fair congregation! That's actually GAWD's punishment, and trust me, we've seen where this goes in history and we do not want history repeating itself! I think even the good LAWRD JAYSUS would agree there!






This is really a dark time for our nation, folks. The Christian right is totally off their rocker and out of control. But between God's Reward and the rise of Christian fascism and the remaking of America's schools toward the Christian right, it's getting scary out there. And it's being laid out what the Christian right really wants to do for this country. The fact that we have these billionaire scumbags out there rewarding churches for doing the wrong thing is only making it worse. But at least they're spelling out their real intentions, like what this douche is doing.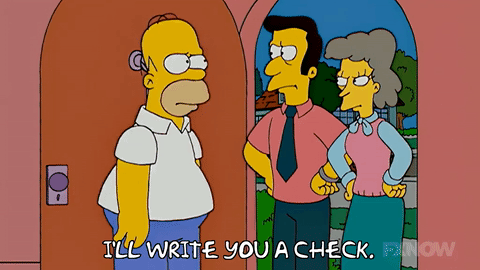 Holy shit. I bet that guy is fun at parties. And yes, dude, you are a fucking Nazi and a fascist and a white supremacist, get over yourself, asshole. How much does a plane ticket to New Zealand cost? I do not want to live in the Christian right's vision for America. Mass has ended, may you go in peace! That's it this week for:





[div style="padding: 20px; background-color: #ffffff; border-radius: 10px; box-shadow: 0px 2px 4px 1px #aaa;"][div style="font-family: arial, helvetica; font-weight: bold; border-bottom: 1px dotted #999; padding-bottom: 8px;"]
[font size="8"]Beating A Dead Horse: Toxic Fandom

[br] [/font] [br]




You know since the very beginning of this segment, we've stressed time and time again how toxic fandoms can be. The thing is living in the social media age, it's a great time to be a fan of whatever your favorite franchise is. And right now, it's also the worst time to be a fan of whatever your favorite franchise is. Doesn't matter if it's the Avengers, or Star Wars, or Lord Of The Rings, or Game Of Thrones, or the Walking Dead, or the Simpsons, or hell, whatever your favorite band or TV show is. The problem is that social media has given lunatics a megaphone. And you know when you give a lunatic a megaphone, that nothing good comes from it. Remember when we used to watch movies and shows, or listen to music or read books, and I don't know, enjoy them? Well, that's getting increasingly harder to do in the age of extreme fandom. The problem is today's toxic political climate is trickling down to your favorite programs, movies, music, books, and so on and so forth. Take for instance Lord Of The Rings, legendary franchise and it is attracting some of the worst fans imaginable.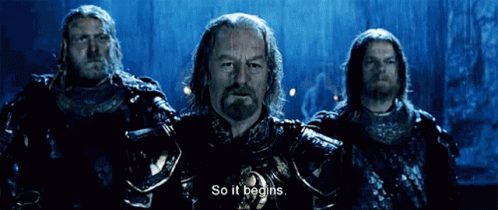 Sigh… seriously next right winger who uses words like "woke" and "identity politics" is getting slapped upside their heads Three Stooges style. Like seriously those phrases have been beaten into the ground so many times that they've lost all meaning. Fuck off with that shit, OK? Franchises evolve with the times and you need to get used to that. Instead of embracing diversity, white wingers attack the person and the idea. Lord Of The Rings wasn't the only franchise that got the latest round of shit from toxic internet fandom. There's also the Amazon series The Boys.






OK look, here's the thing – you can like something, guys! And it must suck to be a beautiful star like Erin Moriarty and have to deal with these sexless losers. That's why I said earlier that right now it's the absolute worst time to be a fan of whatever your favorite franchise is. Because the vicious trolls are only getting that much worse. Like it's OK to not like something. It's another thing entirely to hate something to the point of wanting to murder the entire cast and crew that made it. Just ask Kellie Marie Tran about that one (see: Top 10 #5-1. Just stop it already!






Oh come on, Whoopi! You don't think the trolls know that already? This is 2022, racist trolling has been a thing for 10 years now. And it's absolutely 100% a white supremacist movement. But really most internet white wingers like Ben Shapiro think of diversity like an old, old wooden ship from the Civil War era, like Ron Burgundy does. But the good news is that the cast of the new Lord Of The Rings series has united against the vicious white wing trolls that seem to dominate internet discussion these days.







[div style="padding: 20px; background-color: #ffffff; border-radius: 10px; box-shadow: 0px 2px 4px 1px #aaa;"][div style="font-family: arial, helvetica; font-weight: bold; border-bottom: 1px dotted #999; padding-bottom: 8px;"]
[font size="8"]Conspiracy Corner

[br] [/font] [br]




Welcome back to our segment where we explain the unexplainable – Conspiracy Corner! When there's a lot of particularly dark shit in the news, people don't exactly want to read beyond the headlines because it gets that much worse. So naturally they turn to conspiracy theories to explain what they can't. We are of course coming to you live from our underground doomsday shelter in the New Mexico badlands. Let me just adjust my tin foil hat for maximum government interference… they are trying to read both yours and my thoughts, after all! Ah, there we go! This week in order to stir up the crazies and potentially incite violence, Fox News is going all in on a "border crisis". You may have heard your Fox loving friends and neighbors drone on and on about a "border crisis". But what is it? Do they even know why they're mad at Biden about the border or are they just going on about what Sean Hannity and Tucker Carlson tell them every night? If I were a betting man, I'd say they have absolutely no clue what they are talking about and only want an excuse to use their precious guns.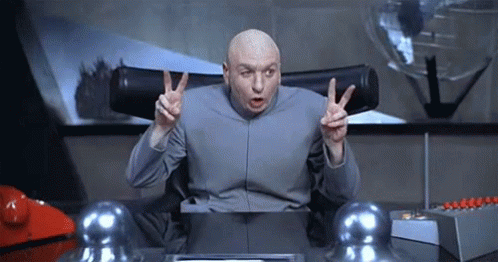 Yes, the GOP leaders (read: talk show hosts) are attempting to define what's going at the border as an "invasion". So how exactly do they define what an "invasion" is? Do they even know themselves? Well they probably do, but you won't hear an exact definition on Fox News. But while the border spans California – Arizona – New Mexico – Texas, ever notice how it's only the Texas border that gets the most press coverage among the right wing? Well, there might be a reason for that. And the blame does not lie where you think it might.






Yeah BOOOOOOOOOOOOOOO!!!!! Yeah so it's all Greg Abbott's fault! He's not actually rounding up immigrants at the border. He's just putting them on a bus and shipping them to blue states and letting them deal with it. So yeah, fuck that guy. And fuck Hannity too. He's just doing this because it makes him look good on paper. You know, like when the Los Angeles Angels spend $300 million on Albert Pujols and then don't make the playoffs for 10 years. Thanks, Arte! But nonsense aside, you can't just attack what this douchebag is doing because otherwise, you attack the very things Texas stands for!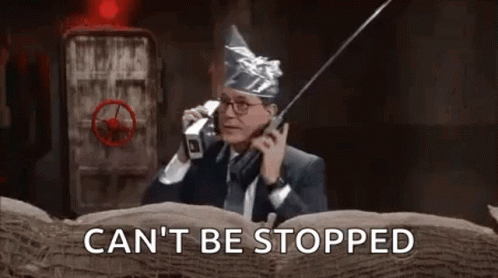 Holy shit, hyperbole much, Greg? Seriously you're an evil fucking coot and so is your buddy Ken Paxton, Texas deserves so much better than these ghouls. This is really just a political hit job and that's about it, and it's only to score points with Fox News viewers. Really the more you dig into this disgusting stunt, the worse it gets. Like a Snickers bar that's been sitting out in 110 degree weather for 5 minutes. You're welcome for that image by the way! But it is poop. And Greg Abbott is a colossal shit head for prolonging this crisis and making it worse..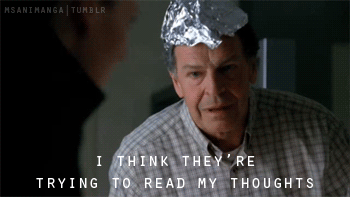 [div style="padding: 20px; background-color: #ffffff; border-radius: 10px; box-shadow: 0px 2px 4px 1px #aaa;"][div style="font-family: arial, helvetica; font-weight: bold; border-bottom: 1px dotted #999; padding-bottom: 8px;"]
[font size="8"]People Are Dumb

[br] [/font] [br]

Hit it!



Of course you know by now that people are people, and people are dumb! So before I begin, I always want to preface what makes a People Are Dumb story. Like for instance a person robbing a McDonalds is not really a People Are Dumb story. But a person who sends a live chicken through a Wal-Mart to distract security guards while they attempt to rob a place? Now that's a People Are Dumb story! And look I know we pick on Florida a lot on this program. But Florida, really guys, you bring it on yourselves with all the crazy people who live in this state. First I want to start with this story out of Alaska. Or as it's basically known, Florida with snow. Oh I kid, we love Alaska here. Anyway this is one instance where maybe you don't want to play the race card. And let's face it, playing the race card is dumb no matter what the situation is, but this is pretty much unparalleled levels of stupid!



Next up – Italy! Yes, they are the subject of our World Tour this week! But even Italy isn't immune from stupid people – in fact, nobody is! So here's the thing – if you are going to tunnel your way into a bank, don't you think that you should maybe, I don't know – learn how to dig a tunnel first? Because if you don't dig a tunnel properly, it could do that thing that tunnels are known to do and collapse on you, and that's something that you don't want. Particularly if you're trying to rob a bank. And I honestly don't know why the location of being in proximity to the Vatican was relevant, but whatever, you do you.






There really is a Simpsons GIF for everything! Next up – while we're still in Europe, we go to the tiny Bavarian province of Liechtenstein. Sigh… here's the thing. I live in California. We know a thing or two about earthquakes here. That's because we live on a giant fault line that runs up and down the entire state called San Andreas. But if earthquakes are such a problem that you have to debate the pros and cons of earthquake insurance, there's an easy answer to that – well fucking duh of course you need this type of insurance! And this only proves the point of the pro side.






Now it's time for our old buddy Florida Man. Florida – as some of you may know it, America's Wang, or as Tracy Jordan referred to it, the Penis Of America. Florida, what are you doing? You need to take a step back and reevaluate your life. But this is the perfect Florida Man story and it's also the perfect People Are Dumb story. Here's my whole thing – if you're already committing felony drug possession, maybe don't hide your stash underneath a cop car. Just saying.






Next up – Naked Florida Man! Yes, we get a lot of these stories, and apparently both Florida Man and Florida Woman… like being naked. Shocker, I know! But as Jerry Seinfeld once famously said – there's good naked and there's bad naked. Bad naked is pretty much anything involving a knife. And you don't want to have a knife come anywhere near that area if you don't have any clothes on. But in terms of what this guy with a knife tried to do, it ended about as well as 4th of JaLuau did.





Finally this week – this might be one of the best Florida Man stories I've heard in a very long time. I mean it has everything! It has clothing theft, it has a Bible being hurled at someone, it has poop… yes, there's poop involved. But nevertheless, you can always count on Florida Man to bring the crazy whenever possible. But this is one of those stories where the more that you get into it. And yes, the more you dig into it – the more the cliches you hear are true – meth is one hell of a drug!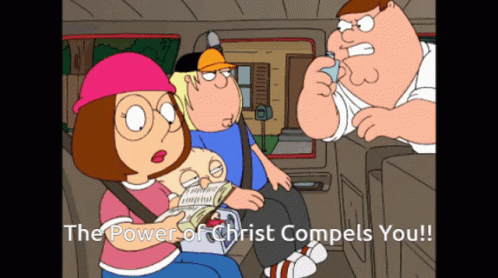 That's it this week for:




[div style="padding: 20px; background-color: #ffffff; border-radius: 10px; box-shadow: 0px 2px 4px 1px #aaa;"][div style="font-family: arial, helvetica; font-weight: bold; border-bottom: 1px dotted #999; padding-bottom: 8px;"]
[font size="8"]World Tour 2022 Destination #6: Italy

[br] [/font] [br]

Part of our mission statement here at the Top 10 Conservative Idiots is that we view conservative idiocy not just as a uniquely American problem. No, it's a global problem and conservatives are ruining everything they touch all around the world. Which is why we present to you:




Welcome back to our World Tour 2022 everybody! In the last few weeks we've toured two very different sides of the USA, seen the Great White North in Canada, went to England and then took the train down to France. Now we're in Italy! Italy is the home of ancient and current Rome. It's the home of fast cars from manufacturers like Alfa Romeo, Lamborghini, Maserati, and the classic Ferarri! Though actual Italian cars are more like whatever the hell this thing is. It's also the home to the Serie A league if you follow European football and teams like Juventus and AC Milan. It is also the home of Vatican City – the Capitol City of the Catholic empire. Italy is also the home to such landmarks as the Roman Coliiseum and the Pantheon. What else is Italy the home of? Well, wait until you meet their potential new leader – Georgia Meloni. She might be the next new leader of Italy, but she's also a member of Italy's extreme far right party, which is really no different from the MAGAs here.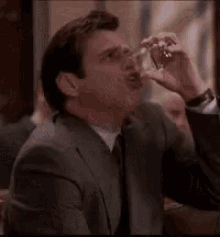 Oh come on, Italy! Don't you know that these types of movements never end well? And they're about as shady as that scam call you get telling you that your car's warranty is about to expire. When it's two years old and still under manufacturer warranty. But really this is exactly like our situation with the MAGAs here. Far right movements never end well no matter what the situation is. But nevertheless, we will be covering the outcome of the election for Italy's next top prime minister. And right now it's not looking too great.





Oh come on, we kid! We kid! We love Italy here. What we don't love is white nationalism and religious totalitarianism. Those are values we don't share. And trust me when we say that this could get really ugly really quickly. And wait until you find out what their neighbors Greece are up to when we hit there in a couple of weeks. But this is exactly what the World Tour was made for – finding out stuff like this, because World War II didn't just happen overnight. It was a long slow boil and the powder keg finally exploded when Hitler took over Poland. Well with leaders like Meloni at the helm, things could escalate very fast!






No, Italy doesn't use a king! Though that probably might be slightly better than a tip toward white nationalism and fascism, and a leader and political party that sound just like Trump and the MAGAs do here. See, kids? This shit is not a uniquely American problem! It's happening all over the damn world and there's one country that is to blame for it. And let's see if you can guess who it is! If you said Mother Russia… you are 100% correct! That's right, Pooty has his dirty fingers in governments and elections all over the world and is flipping governments left and right. It's now time to start calling out the source!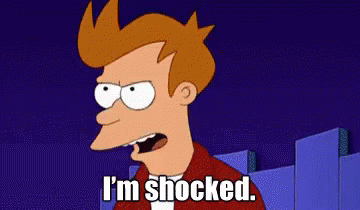 [font size="4"]Scorecard: [/font]

Tourism: A
Culture: A+
Political Spectrum: D-
Liberal Appeal: C-

Overall: C

Change from 2017: Italy's march towards a new era of fascism and white nationalism should have the entire world on notice. If you do plan to visit, you should be aware of where you are going and who you're patronizing.

[font size="4"]Next Week: [/font]

Next week, we're heading to the land of the Danube River, Ghoulash and what the GOP thinks is a role model for a far right nationalist country – Hungary!



[font size="4"]And Now This: [/font]
[font size="4"]Goose[/font]

Folks my next guest is an awesome jam band from Connecticut, their latest album is called Dripfield and you can see them on tour through December 12th. Playing their song "The Whales", give it up for Goose!



Thank you Vegas! We'll be back again soon! We're off to Salt Lake City next! See you next week!


Credits

Host: Initech
Top 10 Conservative Idiots Recorded In Front Of A Live Audience At: Brad Garrett's Comedy Club At The MGM Grand, Las Vegas, NV
Goose Appears Courtesy Of: Coincidence Records
Images: All images copyright belongs to respective copyright holders.
Videos: All videos copyright belongs to respective copyright holders
Articles: All article content copyright belongs to respective copyright holders
Writing: Top 10 Writing Department
Graphics: Top 10 Graphics Department
Research: Top 10 Research Department
Lighting & Stage Props: Top 10 Lighting Department
Legal: Top 10 Legal Department
Advertising: Top 10 Advertising Department
HR: Top 10 Human Resources Department
Initech's Wardrobe Provided By: JAB Inc.
Wheel Of Corruption By: Studio 1 Stage Props, Burbank, CA
Management: Initech Productions, CCC Management
Follow The Top 10 On Twitter at: @10Idiots
Follow The Holy Church Of The Top 10 On Twitter: @churchoftop10
Questions? Comments? Complaints? Hate mail? E-mail The Top 10 at: [email protected]



Initech Productions: Yes, We Got The Memo


0 replies, 407 views