Thu Sep 8, 2022, 05:00 PM
Top 10 Idiots (531 posts)
Top 10 Conservative Idiots #13-6: Money, That's What I (Don't) Want Edition
Last edited Thu Sep 8, 2022, 05:38 PM - Edit history (1)



In case you haven't noticed, the MAGAs have spent the last six years and especially the last two years dividing the hell out of us. Everything from race to religion to the programs we watch to the content we consume online to music to whether or not we got the vaccine to what books we read… everything is apparently on the table now. But I am loving this. So after Joe Biden gave his speech in Philadelphia last Thursday on the fact that we should be aware of the rising tide of fascism and political violence in this country, we should now be focused on… unity? Ha, that's rich! I don't know if you've watched Tucker Carlson (ed. Note: although I'm guessing if you're here, you're definitely not watching Tucker Carlson) lately but Fox News is turning up the hate way past 11. So needless to say I've been spending the last week watching the MAGA meltdown on social media and it has been rather glorious!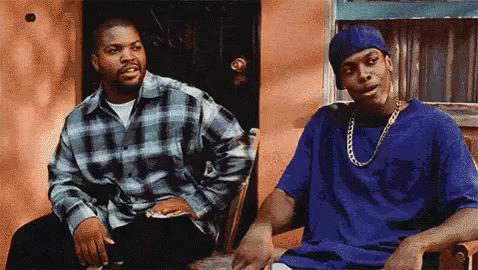 Yeah Biden hit 'em where it hurts! Now of course my producer is telling me that we do have MAGA people lurking here, and I have to say MAGA lurkers – if you're offended by what Biden said last Thursday, then guess what? You're part of the problem! But Biden really hit the MAGAs where it hurts by exposing their extremism. That's how we fight back against these clowns is to expose them for what they really stand for. And if they're worried about Biden suddenly turning the MAGA brand toxic? Well that might actually work. And it is definitely hitting a nerve!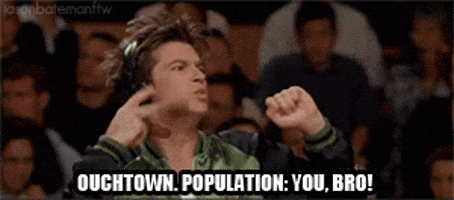 And here's the thing – not every republican listens to Infowars and Tucker Carlson and subscribes to far right extremist ideology. And Biden is not calling out all republicans. He's identifying the actual extremists who seek to takeover the government, which is a paltry 28% of identified republican voters. I mean if you've seen the meltdown on social media, it's truly a thing of beauty. But seriously you can't be offended when your party attempted to overthrow the government and murder half of Congress when your guy has a sad because he lost the election.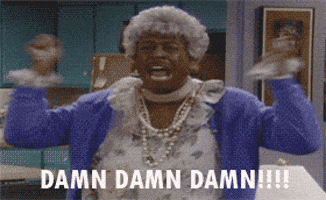 Yeah that's pretty much every MAGA republican right now. But like I keep saying if you're shocked by Biden's speech calling out MAGA extremism, then you are 100% a part of the problem. He is correct, we are seriously at the threshold of losing our freedoms in favor of a party that thinks that a Hungarian Nazi is a model leader (see: Top 10 #12-16 ). If that's your idea of a model leader, conservatives, you really need to have your head examined. You can't scream freedom one minute and then praise a fascist authoritarian the next. It doesn't work that way, you can't have it both ways.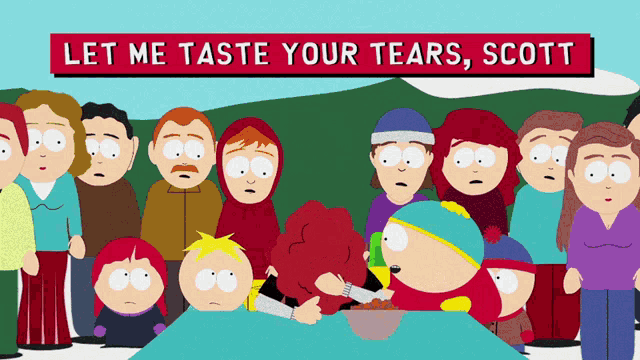 [div style="padding: 20px; background-color: #ffffff; border-radius: 10px; box-shadow: 0px 2px 4px 1px #aaa;"][div style="font-family: arial, helvetica; font-weight: bold; border-bottom: 1px dotted #999; padding-bottom: 8px;"]
[font size="8"]Conservative Reactions To Student Loan Forgiveness

[br] [/font] [br]

We need some music for this one!



Or maybe:



One of the things we love to do here at the Top 10 Conservative Idiots is that we love to point out conservative reactions to the hot button issues of the day. And last week after Biden passed the controversial Student Loan Forgiveness Act, we can handily say that the MAGA tears coming out from this were salty and sweet. For the sake of this piece, let's call it "Money, That's What I (Don't) Want". Ha ha ha ha ha ha ha… 13 seasons in and we still have janky production values. That's why we're in that coveted Thursday afternoon time slot at the Chuckle Hut and not after the Daily Show. But one thing we should be theoretically able to agree on is that everyone wants to have money to be able to live comfortably, right? And not be in crippling debt with unpayable loans for the rest of their lives? Well, I mean, right? Well not if you live in backwards "I won't do what you tell me" MAGA la la land, where up is down, black is white, good is bad, and 2+2 = 5.





Well duh, Ted, you think it might be a challenge? Face it, you got nothing. The sooner you face that, the better you will be. The MAGAs don't have any solutions, they only have complaints. And by the way republicans, I don't want some barely educated dolt who barely passed high school on the 4th try like Lauren Boebert lecturing me about student loans, OK? I don't need advice about paying for college from someone who wasn't able to pass the entrance exam. Just the stupidity and hypocrisy coming from these idiots is reaching unprecedented new heights on a daily basis!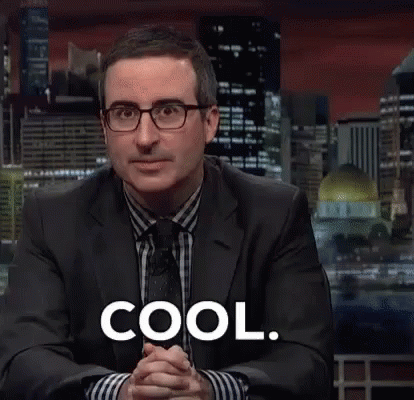 OK… two things. First… Why? OK make that three things. The second is – who goes to college to study "lesbian dance theory"? I didn't even know that was a major! Most of us go to college to study things like math and science and athletics and finance and economics and art and law, so we can have careers with dignity and not have to own a gun themed restaurant that gave its' patrons bloody diarrhea. And the third thing, Lauren – Biden is toilet trained and eats at a table with a knife and fork, like most civilized adults do. Trump is the one who wears diapers, craps on the floor, and eats shitty fast food in bed and throws the wrappers on the floor. Can't believe I had to point that out. If that wasn't crazy enough, then there's North Carolina who wants to impose a tax on anyone who collects on the loan forgiveness. Yes, they are that evil.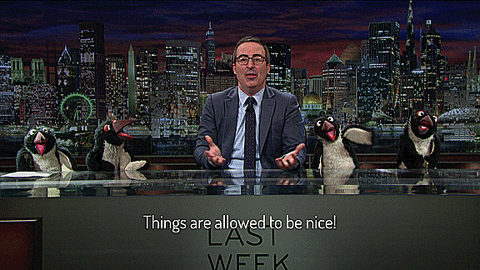 Does anyone see the fucking irony here? The GOP has been taken over by fucking idiots like Lauren Boebert and Charlie Kirk, who are telling me that my decision to actually go to college was apparently a terrible one. Just… AHHH!!! I'm so tired of stupid fucking people!! I do have to say that I've been thoroughly enjoying the MAGA meltdown happening in the last 20 months since Biden has been the president. It's been sweet. But is it really any surprise that the states that are taxing people collecting on the loan forgiveness are the heavily MAGA states? I just give up sometimes.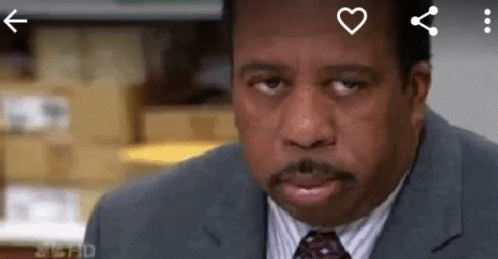 [div style="padding: 20px; background-color: #ffffff; border-radius: 10px; box-shadow: 0px 2px 4px 1px #aaa;"][div style="font-family: arial, helvetica; font-weight: bold; border-bottom: 1px dotted #999; padding-bottom: 8px;"]
[font size="8"]Truth Social

[br] [/font] [br]

Let's go through the ridiculously long list of business failures associated with the 45th president of the United States. Or at least the guy we used to call president. There's Trump Steaks. Trump Airlines. Trump Bottled Water. Trump University. Trump Vodka. Trump Hotels. The United States Of America in 2020. And now we can add Trump Social Media, aka Truth Social to the list. But in order to go forward, we must go back to the beginning. I mean who thought it was a good idea to hire Mr. Russian Security Breach himself, Devin Nunes, as the CEO? And you know that Truth Social is just seethin with trolls and probably federal investigators looking for threats. But with Truth Social struggling to even just keep the lights on, why do people see Trump as an effective leader? He can't even lead his own fucking echo chamber full of crazy people!






Seriously, how does the self -proclaimed richest guy in the world not have enough money to keep the lights on his own social media echo chamber? The idea of him getting reelected is not funny, though I do have to say it would be absolutely hilarious if he had no way to convey his message to the people, because he's banned from all major platforms and his own platform went broke! Really, the MAGAs want to run the country? I wouldn't trust them to run a 7-11! But what's even funnier is that Truth Social got banned from Google Play over concerns about violent content! Big tech!! Section 230!!!1!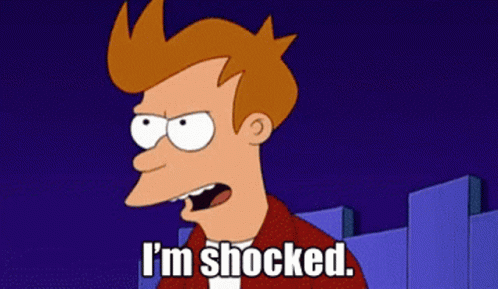 Yeah so color me shocked! Who knew that Truth Social was attracting violent users who had a grudge against the government? Oh yeah we called that two weeks ago! But this might be my favorite statement made by the Slobfather. When asked about his social media site hemorrhaging money, he claims that he doesn't even need financing! Yeah try not paying your bills for a couple of months. I think that crazy woman who declared herself queen of Canada knows a thing or two about what will happen to you if you don't. Just what the absolute fuck do people see in this guy that they want him to be an emperor? It's just… ahhhhh!!!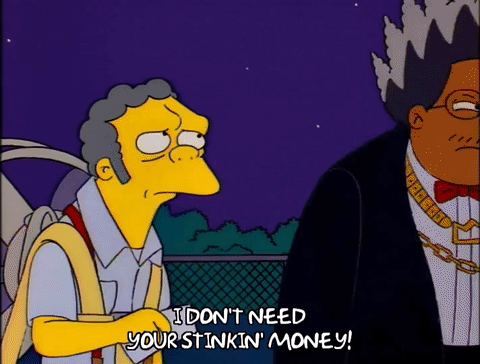 Yeah we don't need your money. By the way, you got a billion dollars we could borrow? And this from the morons who in the same week turned down free college money because, oh yeah they didn't go to college. I don't need financing because I'm really rich. I'm the richest guy ever. Oh god, go shove it where it don't shine, Donny. But this is one instance where even a billion dollars couldn't save Trump's expensive little experiment. Because like we said, this website is hemorrhaging money and it's only a matter of time before the lights are turned off for good.






[div style="padding: 20px; background-color: #ffffff; border-radius: 10px; box-shadow: 0px 2px 4px 1px #aaa;"][div style="font-family: arial, helvetica; font-weight: bold; border-bottom: 1px dotted #999; padding-bottom: 8px;"]
[font size="8"]Dr. Oz and Herschel Walker

[br] [/font] [br]

You know with "friends" like Dr. Oz and Herschel Walker, who needs enemies? These two are horrifically batshit insane. And just about par for the course for the MAGA crowd. In a crowded 2022 midterm field of election deniers, insurrectionists, white supremacists, and batshit crazy religious zealots, Herschel Walker and Dr. Oz are standouts. How do they stand out exactly? Because they are just that batshit fucking crazy. Seriously, when Saturday Night Live comes back, they don't need to lift a finger, they just need to follow Herschel Walker around and write down whatever he says. It's kind of like the Governor Dunston episode of 30 Rock. When comedy and reality are that close, the comedy writes itself! So you might be wondering, what do these guys stand for? Well, they stand for everything that you don't, and they told me that you guys look like dorks. Well let's just see what Dr. Oz stands for on the pressing issues of the day, shall we?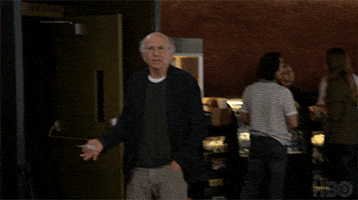 I'm pretty sure that Dr. Oz doesn't know what the meaning of incest is. And I'm not sure that's going to go over well with his right wing fan base either. I mean come on, his favorite president wanted to date his own daughter! It doesn't get much more incestual than that! Oh and it gets weirder. It seems that Dr. Oz is fundamentally seeking out the WRONG answer to everything. Like you know how the old saying goes that a broken clock is right twice a day? Well, Dr. Oz would smash that clock with a hammer repeatedly before the clock struck midnight or noon. Just because he could.



https://www.bigfooty.com/forum/media/wtf-gif.2071/full

Like seriously are they trying to drive away voters? I mean just… AHHHHHHH!!!! It's totally insane what they are doing, yet people keep voting for these idiots! Speaking of idiots, let's check in on Herschel Walker (Q – Batshit) who it seems is also following the Dr. Oz model of intentionally coming up with the wrong answer for everything. Like let's take the environment for instance. Trees are a good thing, we can all agree with that, right? WRONG!!!! Well at least if you vote or speak MAGA. Trees, which benefit the environment, are now apparently bad.






So let me get this straight – trees are good and beneficial to the environment, unless you're a liberal politician who is attempting to enact life-saving climate change standards and regulations, then suddenly they're bad? Oh my god, I can't even. And by the way in case you're wondering – no, Herschel Walker has no ties to law enforcement. Despite the fact that he's the most rootin' tootin' sheriff this side of the Rockies. Seriously, how long is it until the midterms? My producer is telling me that we have six weeks to go. Six weeks! Ah fuck!! That's what too many blows to the head does to someone!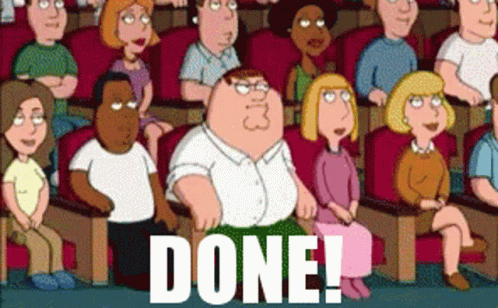 [div style="padding: 20px; background-color: #ffffff; border-radius: 10px; box-shadow: 0px 2px 4px 1px #aaa;"][div style="font-family: arial, helvetica; font-weight: bold; border-bottom: 1px dotted #999; padding-bottom: 8px;"]
[font size="8"]Joe Rogan

[br] [/font] [br]

OK, remember the old saying "fool me once, shame on you. Fool me… you won't get fooled again!". Oh wait, that was the wrong saying. That was from former president George W. Bush. Well, the correct saying – "Fool me once, shame on you. Fool me twice, shame on me". And you know in the last few weeks, we've pointed out the problems with living in an echo chamber because it really starts messing with your head. Well that echo chamber is about to get a whole lot bigger. Look, Joe Rogan, what the fuck are you doing? You command millions of listeners. And assuming we don't repeat the mistakes that were made in 2020, we will again. Especially with this flat out bullshit. We lost over 1,000,000 people due to COVID-19 and that number is still climbing. So what's the takeway Joe Rogan is giving to his millions of followers who hang on his every word? That's right – keep voting for the same douchebags who put us in harm's way time and time again. Come on, really, do you want a country run by the dude bros who work out in Crossfit gyms? I know I don't! I wouldn't trust these people to run a 7-11.






Oh Aaron Rodgers, don't think we haven't forgot about your bullshit either. I mean come on, we lost a million fucking people to COVID-19. The most of any developed nation. And everyone knows someone who lost someone to this damn virus that has plagued us the last two years. So you're going to tell me that the answer to stopping the next pandemic is to keep voting for the same assholes that made 2020 possible? And come on Aaron, you're not even from California, so you don't get to trash my state, you got that? No you don't. You're not welcome here, and we'll definitely boo you when the Packers play the Rams, Chargers, and 49ers.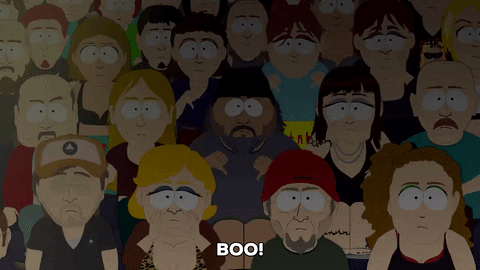 Yeah BOOOOOOOOOOOOOOOOOOOO!!!! Holy shit! Talk about not learning a god damn thing from the pandemic. And it's people like this that are only going to make the next pandemic that much worse. The 1918 influenza pandemic fundamentally changed society. COVID will too. Some things we used to take for granted will be permanently gone and that's what happens with these kinds of things. But making completely idiotic comments like what Rogan and Rodgers were doing just minimizes the impact that a pandemic has on society, and will only serve to hurt the next one further. Well, at least it's getting people talking about a Spotify boycott. Again.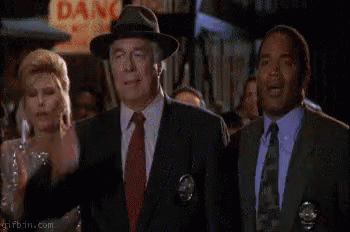 OK , I will give Joe the benefit of the doubt here – he is right about that. We've never experienced anything that is on the magnitude of COVID-19 in our recent history, and we may never experience anything like this ever again. But that doesn't mean that we can't learn from it. The biggest error was the rampant misinformation coming from social media that definitely brainwashed folks. But the biggest takeaway is not to vote for the idiots that put us in this position in the first place. Had we had a competent president in the early days of 2020, instead of the bloviating jackass, things would be a hell of a lot different. But Joe got a much different takeaway. And if he thinks Biden "can't talk right" then what the hell was Trump doing that whole time?



[div style="padding: 20px; background-color: #ffffff; border-radius: 10px; box-shadow: 0px 2px 4px 1px #aaa;"][div style="font-family: arial, helvetica; font-weight: bold; border-bottom: 1px dotted #999; padding-bottom: 8px;"]
[font size="8"]Holy Shit

[br] [/font] [br]

Gather around my fair brothers and sisters! It's time to take a seat in the pew and pass the collection plate, for the Holy Church Of The Top 10 has convened and it's time to remind you that the holiest among us are the most full of:




My fair congregation! You know that we always say around here that change happens at the local level, and today it is my reminder to you that it most certainly is that! Last week, one of my parishioners brought this to my attention. The reason why I say change happens at the local level is because there are currently dark forces at work looking to make changes to things they don't agree with. Now there is a phone company based out of Texas, naturally, that is catering exclusively to fans of the Unholy, Ungodly Dark One! I of course speak of a man so foul, so depraved and disgusting that his name dare not be spoken in my church! And once again, you know that we love to examine cause and effect around here. But before we tell you what these evil purveyors of cellular data are having on its' customers, we must first tell you about their evil agenda! For it is not an agenda that the good LAWRD JAYSUS would want now, is it?






You know I think this question must be asked – how depraved is your political lifestyle that you need your own boutique cell phone company to cater specifically to your viewpoints? You can't use Verizon or T-Mobile like the rest of us? Sigh… the polarization of this country is getting worse by the day I fear and it's all thanks to extremist propaganda. That is the work of SAYTAN! And by the way in case you're wondering – yes, the evil phone company and its' minions are already at hand doing the work of the devil, because you know that this is what it's coming down to!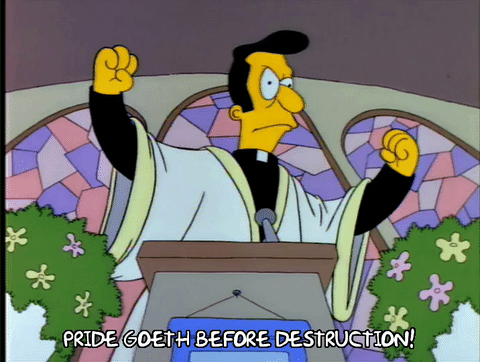 That seems to be the way Christian conservatives are taking the country! It's getting nuttier and weirder by the day everybody. But this isn't what the good LAWRD JAYSUS would want now, is it? Because it says in our Good Book to love thy neighbor, which these people very clearly don't. But if Patriot Mobile comes to your city, you should beware that they are clearly up to no good! Look at the damage that they are doing in San Antonio – and it could take a long time before this damage is being repealed. Sigh, we are currently being run by stupid people who worship the unholy Dark One. We've got to put and end to this in JAYSUS' name!






Same vibe. Now in case you're wondering, yes, Patriot Mobile is a company that practices what they preach, even if their practices are absurdly evil and they are the exact opposite of what our founding fathers intended. If your neighbors have a Patriot Mobile subscription, you might want to think about moving to a different area. Because this corporation has an agenda, and it is most absurdly evil. We need to deliver us from this evil, oh good LAWRD JAYSUS! Be gone with these devils who worship the unholy Dark One!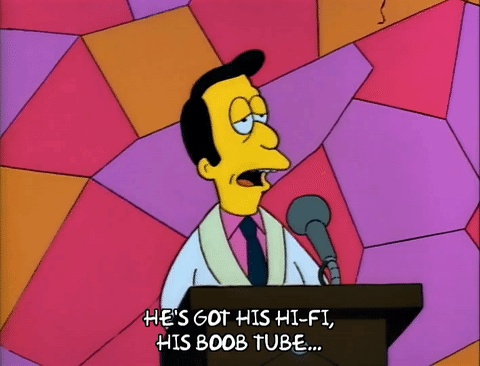 Now if your neighborhood has gone backwards and is banning books and putting In God We Trust signs in your kids' classrooms, you know where this madness is coming from. It's coming from the purveyors of Z-grade cell phone data service! I can't even! Mass has ended, may you go in peace! That's it this week for:





[div style="padding: 20px; background-color: #ffffff; border-radius: 10px; box-shadow: 0px 2px 4px 1px #aaa;"][div style="font-family: arial, helvetica; font-weight: bold; border-bottom: 1px dotted #999; padding-bottom: 8px;"]
[font size="8"]People Who Somehow Got Elected

[br] [/font] [br]

Politicians at the state and local levels who are so toxic, you wonder how they're able to get away with the things they get away with. This is:




This week it's New York representative Elise Stefanik (Q – Batshit). You may have heard of her because she's a hardcore MAGA sycophant and fervent Trump ass kisser who may be duking it out with Marjorie Taylor Greene for the title of MAGA's Next Top Vice President. Well we've often stated that the MAGA world doesn't know what they want as far as a leader goes, because they don't believe in having an education. All they know is that liberals are bad because that's what the TV and the radio tell them and that's all they listen to. After all, who needs to think when Fox News can tell you how to think for you and if you speak conservative long enough, they'll believe anything you say? But as republicans fight each other in Congress and on social media – you can bet one thing, they now know how democrats feel when the midterms happen. Or maybe they don't. Yeah they don't.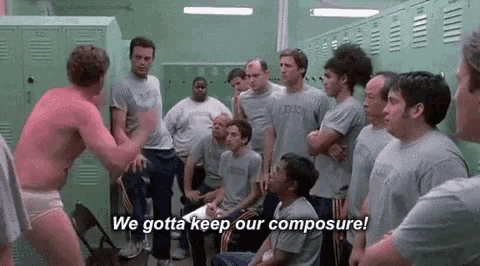 Yes, the GOP has to keep their composure. After all, how are they expected to own the libs if they keep fighting themselves? That's not going to work is it? So while the right wing must navigate between going MAGA and going far MAGA, Rep. Stefanik tries to get ahead of the January 6th committee. That's right – remember that whole treason thing that happened last year? Now that Liz Cheney is gone the right wing is doing everything they can to sweep that whole incident under the rug. Sorry about that whole trying to kill you thing, other half of Congress. Oh did we say we're sorry? We didn't mean it.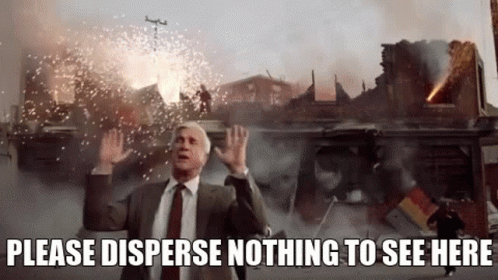 Yes, never mind that there was an angry mob that was out to murder half of Congress. But while Liz Cheney is the prosecutor of January 6th convicts, Elise is attempting to defend them. Wait, what? You can't defend this crap. They had makeshift gallows and assault rifles and hand axes. That's right – hand axes, in case you confused this for the 2nd century. But was the raid on Mar-A-Lago an "overreach"? For those of us who actually live in the real world, it wasn't. But for those who live in batshit crazy make believe conspiracy theory land, it was.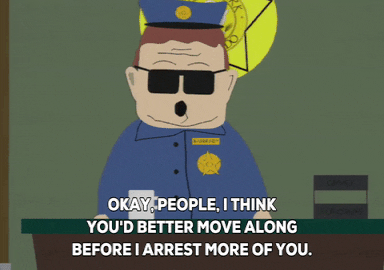 Yes that's pretty much what it's like in Republican la la land right now. Because what we are witnessing right now is a party that is out for absolute power and they want blood for the 2020 election. If we don't stop them in 2022 and the 2024 elections, things are going to get real ugly really quickly. And Rep Stefanik won't be surprised if Trump announces a run for the 2024 election. Which will most likely be an inevitability if he's not stopped. The republicans already took down one road block by getting rid of Liz Cheney. But with Rep. Stefanik, the MAGA influence runs deep.






Yes except there's just one party that's politicizing the FBI, Elise, and that's your party. That's noted Trump ass kisser Elise Stefanik, yet another hard right toxic politician to add to the ever-growing list of:





[div style="padding: 20px; background-color: #ffffff; border-radius: 10px; box-shadow: 0px 2px 4px 1px #aaa;"][div style="font-family: arial, helvetica; font-weight: bold; border-bottom: 1px dotted #999; padding-bottom: 8px;"]
[font size="8"]Conspiracy Corner

[br] [/font] [br]



Welcome back to our segment where we attempt to explain the unexplainable, Conspiracy Corner! In these dark times or when people just don't feel like actually reading the news and thinking for themselves, they turn to conspiracy theories because they just make shit up. We of course are coming to you live from our underground doomsday shelter deep in the New Mexico badlands. Just let me adjust my tin foil hat for maximum government interference – they are reading yours and my thoughts, after all! Well this week the noose is tightening around the classified documents that Trump stole from the White House and was stashing at his Miami mega mansion Mar-A-Lago, or as we sometimes refer to it around here, Mar-A-Shithole. Yes, those are actual images from health and building inspectors looking at Mar-A-Lago.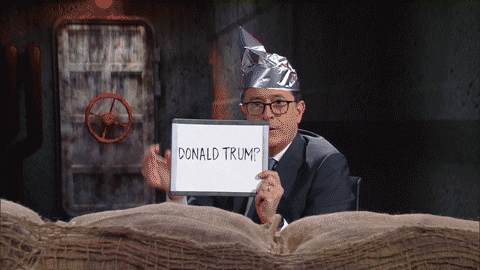 Oh come on! Trump has been throwing keggers, raves, mixers and weddings at Mar-A-Lago and has been seen playing songs on his iPad there like he's some kind of weird isolated DJ. You know he was waiting so he could show those documents to the highest bidder. And by the way in case you're wondering – yes, Trump and his cronies are doing their hardest to quietly sweep this egregious act of espionage under the proverbial rug. Because as the noose keeps tightening around Trump's crimes, expect his cronies and enablers to crank up the hate and the calls for political violence way past the 11 mark.






Now why do I suspect that this is a big steaming pile of grade A bullshit? Come on, do I even need to suspect it? We know Trump is lying his ass off here! And come on, we know that all Trump wants from the public is their undying loyalty and to give him a blank check to do whatever he wants. Like his fanbase doesn't want a president, they want an emperor. But the fact that Trump hid the documents in other things he took from the White House, really shows what an insane sociopath he really is. Even his own former attorney general said there's no reason for him to do this.






Yeah probably! Oh and it gets weirder – next week we'll have the full details for you but there's reports coming that a MAGA judge in Florida – again not in the slightest bit surprised that Florida is involved here – is giving Trump a "special master" appointee. You know things are fucked up when the people who accuse you of running a conspiracy racket are the ones committing the conspiracy themselves, and all this is doing is delaying and obstructing. Delaying… and obstructing. We may honestly never see the end of this shit, with all these MAGA douchebags going to prison, but one can only hope!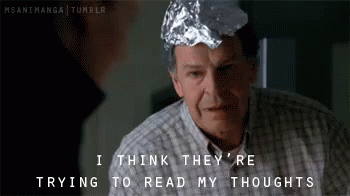 [div style="padding: 20px; background-color: #ffffff; border-radius: 10px; box-shadow: 0px 2px 4px 1px #aaa;"][div style="font-family: arial, helvetica; font-weight: bold; border-bottom: 1px dotted #999; padding-bottom: 8px;"]
[font size="8"]I Need A Drink

[br] [/font] [br]

Hey everyone, I don't know about you but I could really use a drink!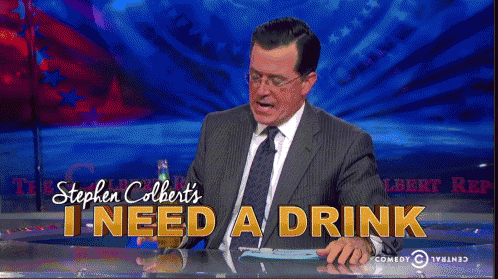 So of course you know that the idea behind this segment is that we have some drinks and while we are drinking the only rule on the table is that we don't discuss politics. Also, swearing is not only allowed but encouraged, so much as it's not at someone, only with. Because we care. You know, there's a lot of dark shit in the world, and sometimes the only correct response is to say "fuck it" and crack open a nice cold one! Or two or three. This week, we're going to talk about the concept of "quiet quitting". You may have heard this term being thrown around a lot lately, but what does it mean? Anyway before we get into that topic, tell me bartender, what's the ideal drink for this subject? The "fuck it" cocktail? What's in that? That sounds like a Mule but you don't give a shit what else goes in it. I'll just have my usual Jack Daniels mixed with Jack Daniels. I call it the "Double Jack". So what is the concept of "quiet quitting"? It's a very complicated one and it can have multiple definitions of the meaning of the phrase depending on who you talk to.








Yeah keep 'em coming! So the concept of "quiet quitting" is when someone has decided to quit their job but hasn't exactly told their employers. So they just do everything really half-assedly. See, Homer Simpson had the right idea! But the question for America's workers is this – is it quiet quitting we should worry about or is quiet firing the more worrysome trend? Both sides can be attributed to work from home models and some employers worry that employees are taking advantage of being able to work from home. But really it's been two years since the pandemic, you'd think they would catch onto this by now.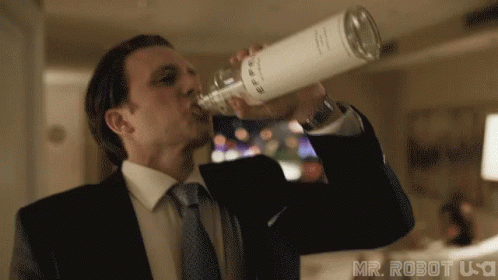 Somehow I don't think that bottle is big enough. So there's quiet quitting and quiet firing. But here's the thing – in the social media era, where everyone is connected 24 hours a day, 7 days a week, 365 days a year, where there's no such thing as free time anymore, can you really just blow off your responsibilities just like that? Or do you have your employers watching you all the time? Employers expect you go to above and beyond the usual duties in order to advance in your career, but these days people are taking more of a "fuck it" approach to that concept.






Yeah light the drinks on fire! Now we're talking! So that being said, what are the employers to do if they catch an employee in the act of "quiet quitting"? They can't exactly quiet fire someone or quiet file a complaint with HR. The thing is, if the office is going to be redesigned in the coronavirus era, employers have to listen to their employees. Think of this as the "it's not you, it's me" phase of the break up with someone. Seriously, we've all been there at some point. But the employers need to listen to their employees more if working from home is becoming more of a reality.







[div style="padding: 20px; background-color: #ffffff; border-radius: 10px; box-shadow: 0px 2px 4px 1px #aaa;"][div style="font-family: arial, helvetica; font-weight: bold; border-bottom: 1px dotted #999; padding-bottom: 8px;"]
[font size="8"]World Tour 2022 Destination #5 - France

[br] [/font] [br]

Part of our mission statement here at the Top 10 Conservative Idiots is that we view conservative idiocy not just as a uniquely American problem. No, it's a global problem and conservatives are ruining everything they touch all around the world. Which is why we present to you:


.webp




Welcome back to our World Tour 2022 everybody! Our World Tour is well underway as we finally hit Continental Europe! In the last few weeks we've visited two very different sides of the USA, then we hit the Great White North, Canada, and last week we hit the United Kingdom! This week we're taking a look at what's going on in France! As you know France is home to the City Of Lights, Paris. Which not only has some of the best food in the world, it's also home to such world renowned landmarks as the Arc De Triumph, the Eiffel Tower, and the Louvre. And it's also home to some fast cars and racing with the Formula 1 League, and the Monaco Grand Prix, which you've seen in movies like Iron Man and TV shows like Archer. You know what else France is the home of? It's the home of some of the most extreme results of the global climate crisis.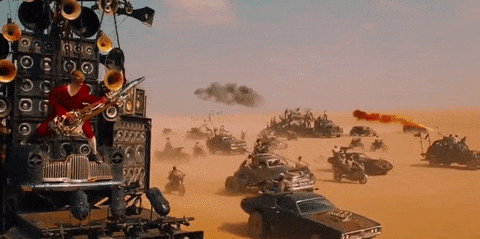 We're seriously setting up for a Mad Max Fury Road scenario in the near future, aren't we? And when we're in a crisis, it helps to have competent leaders in charge. Because in a recent election, far left president Emmanuel Macron once again spanked MAGA-adjacent Marie La Pen in the most recent general election. And here's a pro-tip for the MAGAs: the thing is when leaders like each other, they help each other out. You can scream that it's a "global elite conspiracy" all you want, but the truth is that people help each other out. The MAGAs don't.






Nah, not here. Just two countries that like each other helping each other out. That's how we make progress in this world, kids! Yeah, the kids like progress! And I don't know if you have heard or not, but there's a country called China, and a country called Taiwan. And Taiwan has been in a conflict with China over its' independence for the last 50 years and it recently escalated. Well, when Nancy Pelosi went to Taiwan a few weeks ago, it was received by the right wing extremely poorly, and the reactions were about what you'd expect. Here's how French diplomats were received when they recently went to Taiwan.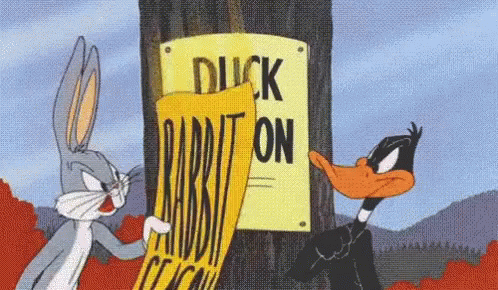 Yeah that's about what the China – Taiwan situation is like, but we'll save that for another episode! And by the way, even though we make fun of all flavors of conservatism here – right, far, right, Infowars, conspiracy theorist, full blown Nazi, we're just making fun. We don't backstab and threaten to murder our political opponents the way the MAGA lunatics are. Shit, even in France their threats don't escalate to murder. But while we're dealing with the MAGA dipshits, France has their own version of the MAGAs called the Yellow Vests, and here's what they are up to.






[font size="4"]Scorecard: [/font]

Tourism: A
Culture: B+
Political Spectrum: B+
Liberal Appeal: A+

Overall: A-

Change from 2017: The right wing was once again defeated in France, making it safe to visit again! Just make sure you don't accidentally step in a Yellow Vest protest!

[font size="4"]Next Week: [/font]

Next week we're heading to the land of the Vatican, fast cars, luxury villas, and the best pasta dishes in the world – Italy!



[font size="4"]And Now This: [/font]
[font size="4"]Elvis Costello[/font]




Ladies and gentlemen my next guest has a great new album called "The Boy Named If", you can see him at the Austin City Limits Festival December 2nd. Playing his song "The Man You Love To Hate", give it up for Elvis Costello!



Thank you San Diego! This was fun! We're off to fabulous Las Vegas next! See you next week!


Credits

Host: Initech
Elvis Costello Appears Courtesy Of: EMI Records
Top 10 Conservative Idiots Recorded in Front Of A Live Audience At: SOMA Theater, San Diego, CA
Images: All images copyright belongs to respective copyright holders.
Videos: All videos copyright belongs to respective copyright holders
Articles: All article content copyright belongs to respective copyright holders
Writing: Top 10 Writing Department
Graphics: Top 10 Graphics Department
Research: Top 10 Research Department
Lighting & Stage Props: Top 10 Lighting Department
Legal: Top 10 Legal Department
Advertising: Top 10 Advertising Department
HR: Top 10 Human Resources Department
Initech's Wardrobe Provided By: JAB Inc.
Wheel Of Corruption By: Studio 1 Stage Props, Burbank, CA
Management: Initech Productions, CCC Management
Follow The Top 10 On Twitter at: @10Idiots
Follow The Holy Church Of The Top 10 On Twitter: @churchoftop10
Questions? Comments? Complaints? Hate mail? E-mail The Top 10 at: [email protected]



Initech Productions: Yes, We Got The Memo



0 replies, 381 views