Thu Aug 25, 2022, 05:00 PM
Top 10 Idiots (532 posts)
Top 10 Conservative Idiots #13-5: Wheel Of Corruption: The Origin Of Batman's Butler Edition


Hey kids, it's time for the: WHEEL. OF. CORRUPTION!!! YAY!!!!




Of course you know the rules by now – I spin the wheel and we have to talk about whatever the subject it lands on. Of course if it lands on the guacamole option, you know that it costs $1.50 extra. And the wheel is all new with lots of items on it! Here's what is on the wheel this week:

- Guns
- Crime
- Abortion
- Poverty
- The 2020 Election
- The Insurrection
- Treason
- Buy A Vowel
- Donald Trump
- Midterm Elections
- Clip Without Context
- 5,000
- Nazi Germany
- Fox News
- 'Merica
- My Pillow
- Bankrupt
- Chance
- Fox News
- Something Random In The News
- Whammy
- Community Chest
- Death
- Homosexuality
- The US Constitution
- Greed
- Clip Without Context
- Top 10 Investigates
- Beating A Dead Horse
- This Fucking Guy
- Intermission
- Holy Shit
- A Random Tweet
- World Tour 2022
- Double Whammy
- Buy A Vowel
- Conspiracy Corner
- Random Movie Reference
- Guacamole
- 10,000
- People Are Dumb
- I Need A Drink
- Infowars
- Go Directly To Jail
- Random TV Reference
- T-Shirt Cannon
- Infowars
- People Who Somehow Got Elected
- COVID-19
- Lightning Round
- Bonus Spin

Let's get the wheel going! Spin that shit! Come on, no whammy no whammy no whammy no whammy…. Stop! And it lands on: Clip Without Context!



OK Zirconia and Polycotton – if Trump is God's man, then who's Satan's? I'll wait. Spin it again! And it lands on… the Midterm Elections. You know what folks? I don't have to tell you that we unfortunately last week lost one of the few sane members left of the republican party – Liz Cheney. She was unfortunately replaced by a deranged MAGA cultist whose only qualification for holding office as far as I can tell is her loyalty to the orange pile of goo that somehow managed to call itself our 45th president and that's about it. But yeah the GOP tends to reach new lows on a completely daily basis and if this is who their best people are, then we're going to be in for a ridiculously bumpy midterm election season this year. But before we get into the heart of it, we got to talk about Liz Cheney losing and this one really stings especially since she is part of the committee that is really nailing the January 6th insurrectionists, and let's face it – they want lawlessness. They want to be in total control and to be able to literally get away with murder. Here's more.





Yeah so normally I'd be celebrating this but you know how it is when your insane representative is replaced with an even crazier one. Trust me, I wanted to do Harriet Hageman for a "People Who Somehow Got Elected" but we may have to wait for the election to actually be called for that one, but trust me. We may be doing one a week depending on what the outcome of the elections are and in some of the key races like Pennsylvania and Georgia. Whew, the MAGA crowd sure can pick 'em, can't they? Well meet Harriet Hageman, then decide for yourself.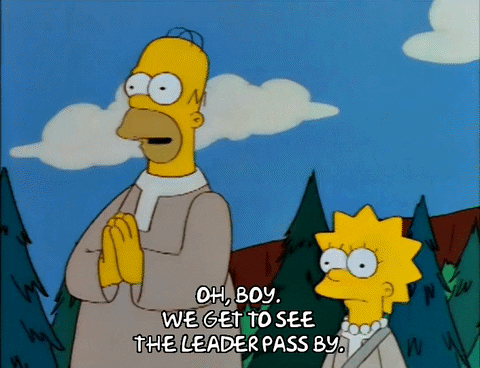 Yeah BOOOOOOOOOOOOOOOOOOOOOOOOOO!!! Holy crap he certainly can pick 'em. I mean come on, when Tom Cruise has a loyalty test at his house to see who gets to be his costar in Top Gun: Maverick, he's not deciding the fate of the nation. He's just deciding the fate of a billion dollar blockbuster movie. But Liz Cheney is not done in her quest to defeat Trump. The 2024 presidential primary is but a mere two years away that could decide the fate of the country. And Liz has plans to derail Trump and Ron DeSantis.





Pretty sure that's live footage of Charles Koch watching the news lately. But the thing is you know, we've said that the GOP doesn't have any solutions. They just have chaos. Needless to say the MAGA world is gaining in some areas and losing hard in others. They want their revenge for January 6th and they're going to get it if we let them. However, if we stop them in the 2022 midterms and in the 2024 election, we can hopefully stop them for good. But until that happens, we need to be prepared for when they run crazy candidates like the Hagemans, Greenes and Boeberts of the world.







[div style="padding: 20px; background-color: #ffffff; border-radius: 10px; box-shadow: 0px 2px 4px 1px #aaa;"][div style="font-family: arial, helvetica; font-weight: bold; border-bottom: 1px dotted #999; padding-bottom: 8px;"]
[font size="8"]Trump Vs The FBI

[br] [/font] [br]

Let's give the wheel a good strong spin, shall we? And it lands on… wait for it… A Random Tweet!


Link to tweet



That ain't Google, Mikey. You being hacked. Taking all bets – China or Russia? Who's in? Spin it again! And it lands on… wait for it… Donald Trump!

You know the classic saying "play stupid games, win stupid prizes". Well, no one plays stupider games than our 45th president does and no one is winning stupider prizes than he is. Remember back in 2016 when he said "The United States will be winning so much that you'll be sick of winning"? Yeah well he's winning all right – very stupidly! And he's winning the stupidest prizes one could possibly imagine. Look, right wing - there's no justification for this no matter how hard you try. Trump stole classified information relating to America's nuclear arsenal. And he had Saudi nationals at that LIV golf tournament, which was really just a campaign rally for him. Who knows what kind of shady shit went down at that tournament? But one thing's for certain – this story is getting weirder and weirder, and we may not have even seen the shit hit the fan yet!



https://i.giphy.com/media/4cQSQYz0a9x9S/giphy.webp

Well that is a good question, sir! This kind of shit is that he's trying to get people killed, which is the exact reason why he's not allowed on any social media platforms other than the one he owns, and very poorly manages. And by the way in case you're wondering – why yes, the FBI raid on Mar-A-Shithole absolutely caused an increase in right wing threats against the FBI. I'm not even going to count that tnoe nutjob we saw last week. This is so insane. One minute the GOP is the party that supports the police and they're the most law and order party that ever law and ordered. And then the next minute they threaten to blow up the FBI headquarters and defund the FBI and IRS. It really makes you think. Oh wait, no it doesn't.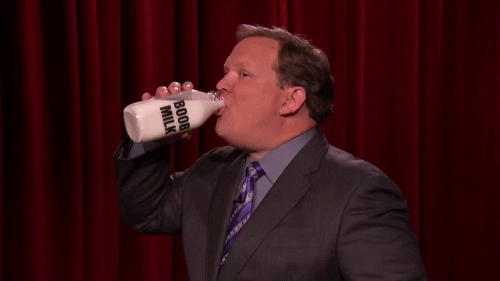 Yeah it's getting intense and weird, ladies and gentlemen. In fact Liz Cheney, who unfortunately lost her primary to one of these MAGA cretins, isn't afraid to call them out on their bullshit. Like I said, the MAGA party is so angry that they don't know what they want or even what they are angry at. They're just mad that they lost Dear Leader and all they care about is getting absolute power. But who knows what they would do after that? Well, thankfully we do have a few cooler heads, like Liz Cheney, but those are probably soon to be replaced some hot heads that will most likely explode if given too much power.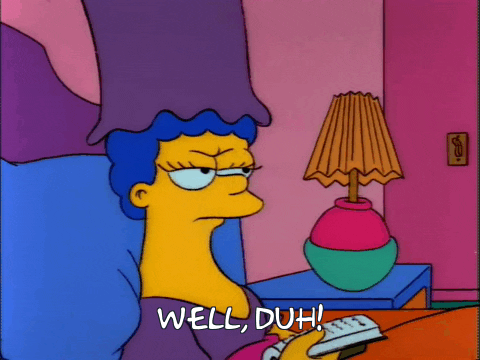 Well fucking duh, Liz! Of course it's a dangerous moment! We're dealing with people who attempted to murder half the government to stop an election from being certified here, remember? These people are equal parts ruthless and merciless. And right now they're on a warpath to replace the few independent voices in the party with deranged cultists. You're one of them, Liz! But this might be my favorite part of this whole thing. You know the party that claims to hate trial lawyers really loves them some trial lawyers, and Trump actually suggested that the FBI raid is causing Americans "stress". No, it's not Americans, Donny. It's just your deranged cultists.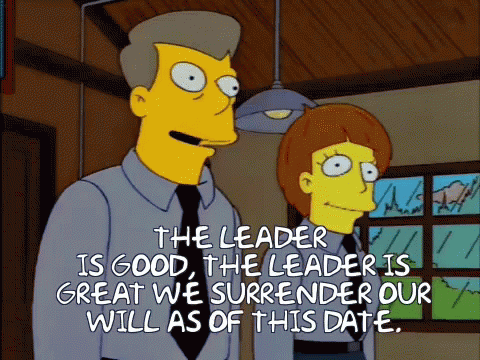 [div style="padding: 20px; background-color: #ffffff; border-radius: 10px; box-shadow: 0px 2px 4px 1px #aaa;"][div style="font-family: arial, helvetica; font-weight: bold; border-bottom: 1px dotted #999; padding-bottom: 8px;"]
[font size="8"]Florida's Stop Woke Act

[br] [/font] [br]

Come on people, let's spin the wheel and wherever it lands on… come on no whammy no whammy no whammy… stop! No, a double whammy!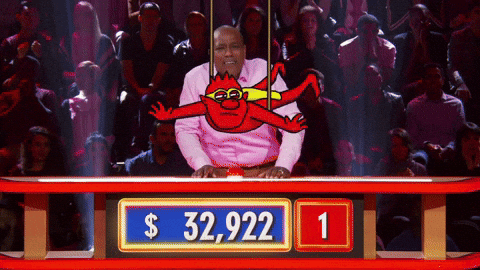 OK spin it again and it lands on… Florida!




Fox News' motto is "We report, you decide" but it should really be: "You will think what we tell you to think and screw anyone who has even the slightest bit of an independent thought". Folks, I don't need to tell you that Fox News is inherently becoming a clear and present danger to the United States of America. And part of the reason is that they are declaring an actual war on culture that no one else wants to fight. The latest round of insane legislation that was clearly the end result of Fox News talking points – Florida's "Stop Woke Act". But here's the thing – Florida isn't so much letting the concept of "wokeness" scramble their brains. No, their brains are being scrambled by the mental conditioning coming from having Fox News on every single TV in the house. When that happens then you know that you have a problem. And you can't deny even if you live in Florida or you don't, that Fox News is definitely having an effect on the reigning king of Florida Men, Ron DeSantis (Q – Batshit). Like you ever notice that anytime Sean Hannity or Tucker Carlson endlessly drone on about a topic that the next day Florida legislators act on it? It's truly insane isn't it? Well, here's what happened for those of you who are following the news.






By the way, is it me or should any government official that speaks at a TP USA event be automatically flagged as a national security risk? I'm asking for the 81 million voters who aren't members of the GOP cult. But really it's a good thing that this ridiculous law is being declared unconstitutional. It should be painfully obvious by now that Rupert Murdoch is pulling Ron DeSantis' strings on this, and this is merely a test run. Imagine this kind of damage being done on a national level. Yeah that's what you'll get under a second term of Trump or a first term of DeSantis. Think what we experienced under Trump was really scary? You ain't seen nothing yet!






Here's the thing that kills me about this – the Fox bots claim that we're in a post racial society, but don't let them steer you! I mean, have you been living in the same last 5 years that we have? Racism isn't just alive and well – it's thriving and it's getting worse. Shit, racism is worse than it was before the Civil War, and that's saying something. Imagine if we had the internet back in 1865. Yeah it would exactly be something like that. But again, the Florida government and Fox News are attempting to impose legislation that nobody asked for – or wanted.






Oh come on, we kid. We kid. We love Florida. But we hate the people that run that state, can we all be cool with that? I wish they would stop referring to this being enacted because of the whole George Floyd thing. Fox News has staged war on "woke" culture for years. Remember back during the Bush years when they railed on which department stores didn't greet you with "Merry Christmas" when you walked in the door? This is just the latest round in these bullshit culture wars that they started that no one else asked to fight. And really the blame should be entirely placed on Rupert Murdoch for this.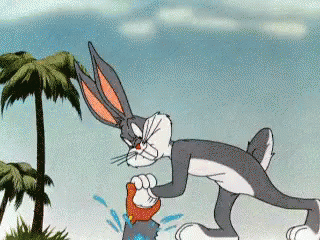 [div style="padding: 20px; background-color: #ffffff; border-radius: 10px; box-shadow: 0px 2px 4px 1px #aaa;"][div style="font-family: arial, helvetica; font-weight: bold; border-bottom: 1px dotted #999; padding-bottom: 8px;"]
[font size="8"]The State Of Texas

[br] [/font] [br]

Now entering the spin cycle! Come on… no whammy no whammy no whammy… stop! Oh hey it's one of our patented Clips Without Context!



Seriously, guys… READ THE FUCKING ROOM!!! God, just when I think they can't get any stupider they stoop to new lows. And correct me if I'm wrong, but didn't we just fight an entire war against people who thought it was OK to arm children as recent as 15 years ago? I can't even. I need a drink. Spin it again! And it lands on… Fox News!

Last week, we pointed out the problems with living in an echo chamber. The biggest problem is that it really fucks with your head and clouds your judgement. And you know what? History has been here before. The country that starts banning books is about to commit some unspeakable atrocities and human rights crimes. And most of that blame lies squarely at the feet of Fox News. Their war against "woke culture" (read: anyone who doesn't watch Fox at this point) has reached unprecedented new levels of insanity. And it may happen in Texas, but trust me, it's coming to a school district near you, and it's going to get really insane and even worse before it gets better. But make no mistake that Fox is really upping the hysteria and it's causing people to flat out lose their minds. Case in point – this one particular district in Texas banned the Diary Of Anne Frank. Yes, that's correct. They banned perhaps the most famous and detailed account of what happened when one young girls' family hid from the Nazis in World War II. So how long before the Republican Party goes full Nazi because Fox News is planting ideas in their heads? Well just watch a few episodes of Tucker Carlson to be sure.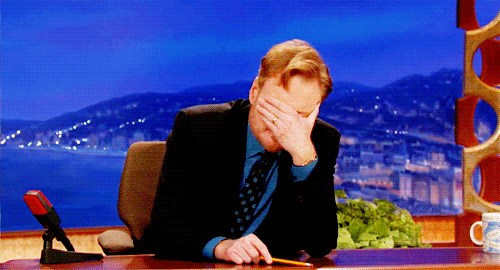 Here's the thing – if Fox News has you questioning whether or not you should ban books that you think would implant things into kids' heads like critical thought? Turn that damn channel off and throw away your remote so you don't accidentally turn it on again! Fox News is rotting people's brains and it's no secret that Rupert Murdoch has declared war on public education. Because people who think for themselves are bad for Fox News' ratings. And again – case in point – people sitting on school boards in Texas have had their minds so fucked up by Fox that they banned the Bible. Yes, that's right – they banned the Bible. You cannot make this shit up.





Yes, god forbid that someone have an independent thought and be able to think for themselves critically, holy shit Texas seems on taking this country backwards into oblivion. But of course you know when they say "amid review", you know that means that they ain't doing shit about them. It's truly disturbing that the US has got to this point. And here's the thing – this is why I say that every election matters! At every level! It doesn't matter if it's a school board or a city council or comptroller or sheriff position. Because Fox News is running their people at these levels, and that's where the real damage is done. Remember, change happens at the local level.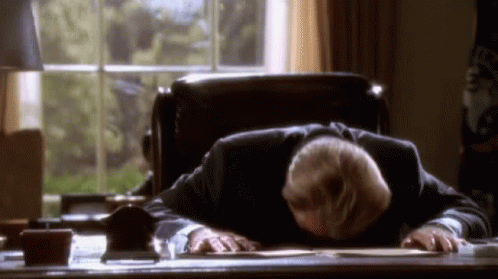 That's about how I feel right now. it's truly insane watching what right wing propaganda is doing to people – it's literally getting people killed and making people stupid at a ridiculously alarming rate. I just wonder what it's going to take to unscramble people's brains from this shit? Just remember – the holocaust didn't start with the gas chambers. That was the last step. It started with book bannings and the policing of speech. So think about that the next time one of your Fox loving friends drones on about how kids aren't learning in the classroom. But really if there's anyone to blame for this, don't blame the books. Instead blame the idiot loud mouth blabber mouths on TV like Tucker Carlson, Sean Hannity and Laura Ingraham – they're the ones who are actively fueling this fire, and it needs to be extinguished. And I'm also not at all surprised that some uber-religious group is behind it. Really, fuck Moms For Liberty, too.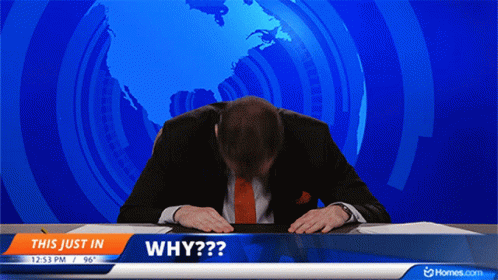 [div style="padding: 20px; background-color: #ffffff; border-radius: 10px; box-shadow: 0px 2px 4px 1px #aaa;"][div style="font-family: arial, helvetica; font-weight: bold; border-bottom: 1px dotted #999; padding-bottom: 8px;"]
[font size="8"]We're All Gonna Die: The California Megaflood!

[br] [/font] [br]

Let's spin the wheel! Wheel goes round, wheel goes round… where it stops, nobody knows! And it lands on… DEATH!




Oh god! Spin it again… and it lands on… death again? Oh that's right, we're all gonna die!




Hey everyone guess what? We're all gonna die! Wooooooooooooooooooooo!!!! Wooooooooo! Woooo! Wooo. Woo. So what's going to kill us this week? Is it some scary new disease we haven't discovered yet lurking in the shadows? Or is it some killer new species of animals? Or is it extreme climate change that will do us all in? If you answered the last one, you're…. probably correct. Here's the thing – for those of you who don't live in California, we're famous for one type of natural disaster that's pretty unique to living in this state – the earthquake. And that's the result of living on a giant fault line that runs nearly the entirety of the state called "San Andreas" (yes, that's where the name of the GTA game comes from). Living in California, all my life, I've heard about the potential of "The Big One" (read: giant killer mega earthquake) since I was a kid. But had no idea there was also the possibility of floods either. Last week, climate change scientists around the world sounded the alarm that extreme climate change could lead to my home state, the state of California, being under water in the next 50 years. Hey wait a minute, that my home state, damn it! But you know what else? This means that Bill Hicks was right all along! When does Arizona Bay happen? Maybe that means I'll finally get to own that beachfront property that I've been wanting my entire life. But then again natural disasters don't discriminate. In fact this could be the worst disaster ever! DUN DUN DUN!!!!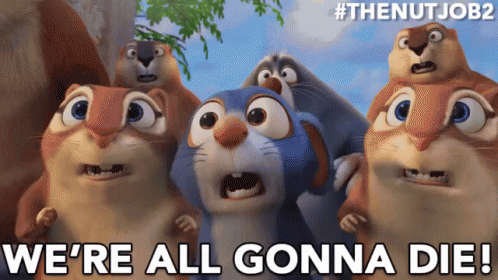 No people! We're not all gonna die yet! Some of us may be under water and could potentially grow gills like in that movie Waterworld, but that's millions of years off. But yeah think about it – extreme drought could bring on a killer storm that would cause untold devastation. And really, people brought this on themselves. And what's funny is if you drive through Central California – yes the home of former Congressman and current social media troll Devin Nunes – you see plenty of "pray for rain" signs, and well, you might want to hold back on actually praying for rain because it could bring this.






Yeah so who had "California will be 100 inches underwater" on their apocalypse bingo card? I know that I didn't, and I live here! Oh and it gets worse! So much worse! Think about entire cities like San Francisco, LA, and Fresno just getting wiped off the map if this were to actually happen. But this wouldn't be the first time in history that a California mega flood has happened. But this is the first time in modern history. Keep watching the loud mouth blabber mouths on Fox News and voting against climate change. You'll be underwater soon enough.






Yeah so this is one event that could actually kill us all! And of course it happens in the state that I live in, so naturally I'm invested in this. And once again this can pretty much all be traced back to Rupert Murdoch and 20+ years of climate change denial. Remember when Al Gore got heckled off stage at the Oscars for the mere suggestion that this could happen? Well he's right, and the idiots on Fox are totally wrong about this. But the UCLA climateologists aren't just suggesting one flood – it could be multiple mega floods that will drown the state. Hope y'all have good umbrellas!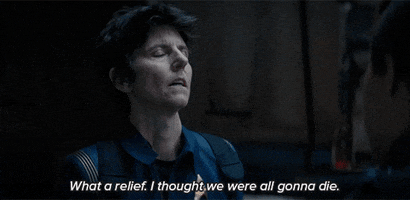 [div style="padding: 20px; background-color: #ffffff; border-radius: 10px; box-shadow: 0px 2px 4px 1px #aaa;"][div style="font-family: arial, helvetica; font-weight: bold; border-bottom: 1px dotted #999; padding-bottom: 8px;"]
[font size="8"]Holy Shit: Screaming For Vengeance

[br] [/font] [br]

Whew, got the set fixed. Let's get the wheel going, shall we? And it lands on… come on no whammy no whammy no whammy… stop! Ah, it's another Clip Without Context!



No, that's when I call him an idiot and leave. Spin it again! Oh hey, it's time for Holy Shit!

Gather around my fair brothers and sisters! It's time to take a seat in the pew and pass the collection plate, for the Holy Church Of The Top 10 has convened and it's time to remind you that the holiest among us are the most full of:




My fair congregation! Please be seated! You know the last few weeks, we've been talking about how dangerous the rhetoric coming from our brothers and sisters on the right is getting, and how increasingly hostile they are becoming. It's getting intense, ladies and gentlemen. In fact I've seen what the churches are spreading, and they're spreading some ridiculous stuff. I am particularly frightened by their full on embrace of the Dark One's conspiracy theories. But if you're wondering why your fundamentalist friends and neighbors are suddenly turning on you, you might want to consider the sources that they're peddling. Because as I pointed out a couple of weeks ago, the fact that a Dark One supporter like Doug Mastriano has a chance, is scary. These people don't worship GAWD or the good LAWRD JAYSUS, they worship the unholy, ungodly Dark One! I of course speak of a man so foul, vile and disgusting that his name dare not be mentioned in my church! But the propaganda is getting intense and the calls for violence are growing every day. It's scary out there, folks!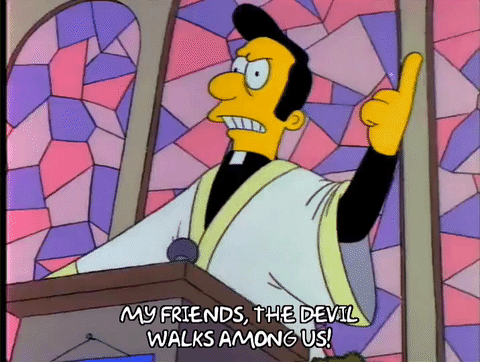 And yes he does, my fair congregation! The devil takes many forms and they all claim to be on the side of JAYSUS, but many of them worship the unholy, ungodly Dark One! But you know this whole experiment falls under the classic saying "play stupid games, win stupid prizes". But they're not the only ones threatening freedom and democracy. There's plenty of events out there that look like they are religious, but they really are indoctrination centers for batshit crazy extremely far right conspiracy theories. If one of these events comes to your city, you'd better be aware of it, and run as far away in the other direction as possible! These people worship SAYTAN!






These people don't! When you worship the foul Dark One, you get all the hatred and insanity that comes with his massive pile of bullshit. But don't worry, I haven't forgotten about this guy – and we may have to do a deep dive in a future episode. This came across my desk the other day and I am greatly disturbed by the antics of this gentlemen. This guy Dalton Clodfelter – and he is about as extreme as one can possibly get. Do they not realize that this rhetoric is getting akin to Nazism? Oh who am I kidding? Of course they don't!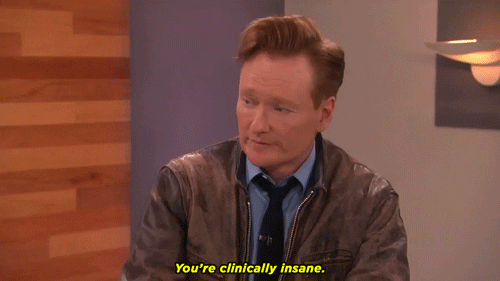 OK yeah you say you're not a Nazi or you're not a Christian nationalist in one breath but then in the next you literally say things that would make even the Nazis cringe. Now you might ask yourself "Where does the GOP find these clowns? They don't just grow on trees, do they?". Well, I answer you, sir or madam, they absolutely do! Because we talked about this last year – there's a tour out there going around to megachurches called the "ReAwaken America Tour". And its' where the most loud mouth conspiracy theorists become even louder. So add toxic nationalism to toxic racism to toxic politics and you have a melting pot for today's insane fire brand of Christian conservatism!






Well it might not be over, but the right wing is getting nuttier, crazier, and way more toxic than you could ever imagine. They may be screaming for vengeance about the 2020 election, but their screams are just that – screams. Mass has ended, may you go in peace! That's it this week for:





[div style="padding: 20px; background-color: #ffffff; border-radius: 10px; box-shadow: 0px 2px 4px 1px #aaa;"][div style="font-family: arial, helvetica; font-weight: bold; border-bottom: 1px dotted #999; padding-bottom: 8px;"]
[font size="8"]Late Stage Capitalism

[br] [/font] [br]

Spin that shit! Wheel goes round, wheel goes round, wheel goes round… where it stops nobody knows, and it lands on… Intermission! Yeah we could use a break. Go on, do something. Play Angry Birds on your phone or watch some stupid crap on Youtube. I'll wait.



Spin it again! And it lands on… Greed! Oh hey it's time for Late Stage Capitalism!




Welcome back to our segment that explores excessive corporate greed on a truly massive scale – Late Stage Capitalism! Like it or not, the world is going virtual. There's virtual currency, there's virtual art, there's virtual concerts, there's virtual sitcoms, and pretty soon there will be a virtual you. We got a taste of what living in a virtual world was like during the worst of the COVID-19 pandemic. But now, Mark Zuckerberg and the Metaverse plan to take the concept of virtual capitalism to unprecedented new heights. Soon, your virtual self will live in a better house and have a better social life than your actual person. But before we get to where virtual capitalism replaces real capitalism, we should probably be concerned about how we're going to look in the Metaverse. And if Mark Zuckerberg's Meta persona is any indication, the Metaverse has a long way to go before it catches up to reality. And not only that, Mr. Zuckerberg revealed exactly what having billions of dollars can't buy – a personality.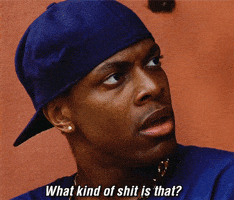 That's a good question! I mean seriously we live in the HD era! We have 8k monitors and graphics cards that cost as much as a small car, and that's the best you could come up with? I mean shit, I suck at art and I rendered a better looking human back in 2005. Why does the richest guy in the world have a virtual avatar that looks like it came from a bad Illumination film from 2009? But that's going back to what we were saying earlier – billions of dollars can't exactly buy you a personality. Even the update to the previous version still manages to look super creepy. Though… maybe slightly less creepy?






Yes it is! And by the way if the Metaverse is going to become this virtual utopia full of virtual cities and virtual people buying virtual things, how do you decide what's ethical in the virtual universe? Well, as we have seen from NFTs, it takes a hell of a lot to convince someone that you own something virtual when you could just right click and hit "save as". But just as with the real world, the virtual world is going to be populated with rich, entitled miscreants. Hell, it practically is already and it hasn't even been around for very long!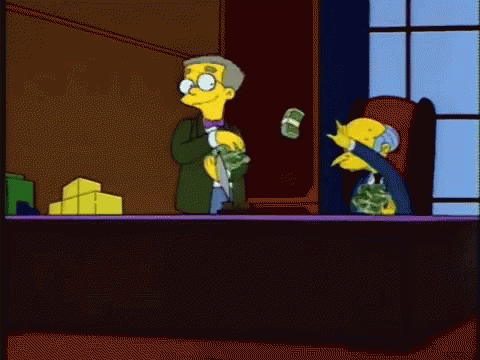 Money fight! So for you crypto bros who saved your blockchain money for that new virtual crib, should be aware that the virtual real estate market is going to be way more shady than the actual real estate market is. Don't say we're shocked and don't say that we didn't warn you either. Because while actual land is finite, virtual land is infinite and it will raise and lower in value faster than you can blink. So while you're saving all your virtual coins for this strange new world, you might want to think about that actual house you're living in. Virtual money may be infinite, but when it starts affecting your actual finances, you'll soon realize that actual money is finite.







[div style="padding: 20px; background-color: #ffffff; border-radius: 10px; box-shadow: 0px 2px 4px 1px #aaa;"][div style="font-family: arial, helvetica; font-weight: bold; border-bottom: 1px dotted #999; padding-bottom: 8px;"]
[font size="8"]Conspiracy Corner

[br] [/font] [br]

Let's give the wheel a good strong spin, shall we? And it lands on… wait for it… 'Murica!



Damn I love that movie. I may need to go watch it tonight. Spin it again! And it lands on… Conspiracy Corner!




Welcome back to the segment where we do a deep dive into the craziest of the crazy, Conspiracy Corner! We of course are coming to you live from our underground doomsday shelter deep in the heart of the New Mexico badlands – undisclosed location of course. Let me just adjust my tin foil hat for maximum government interference – ah, there we go! They are trying to read both yours and my thoughts, after all! This week, our old buddy Mike Lindell was back at it again this time with a "life changing 3 day event". This summit was called the "Moment Of Truth". Please excuse my editorial laugh for a moment… ha ha ha. But in case you're wondering – no there absolutely wasn't anything new being presented here. Well, it was maybe a campaign stop for Marjorie 3 Names, but that was about it. and also in case you were wondering, it's every bit as batshit off the wall crazy as you could ever possibly imagine. I mean who attends shit like this? Well, you'll see in a minute.






Honestly it's criminally insane and downright frightening that they actually had plans to impose martial law in the US on that day to carry out some bizarre Q fantasies. Like do these morons not know what imposing martial law would actually entitle? Ah, who am I kidding? Of course they don't! Although the one thing I am absolutely loving about this whole endeavor is that these guys are going broke attempting to prove something that they cannot prove. Whether it's that or Dinesh D'Souza's incredibly insane "documentary" 2000 Mules, just keep blowing your money, guys! You know this falls under the classic saying of "play stupid games, win stupid prizes"!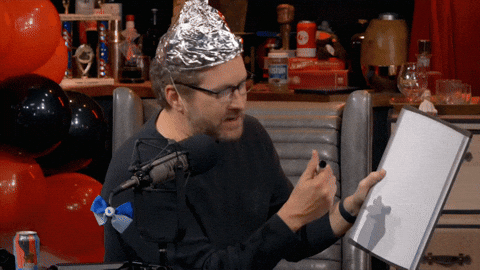 People who attend things like this are the reason why we can't have nice things. But speaking of not being able to have nice things, one of Lindell's close associates – fellow election denier Tina Peters, who you remember from that insane Cyber Ninjas recall from last year, couldn't travel to Missouri to be at the event. And also too, this makes us question whether Marjorie Three Names should be under an indictment from the Congressional Ethics Committee for attending this event. But nevertheless, this is where things get weird.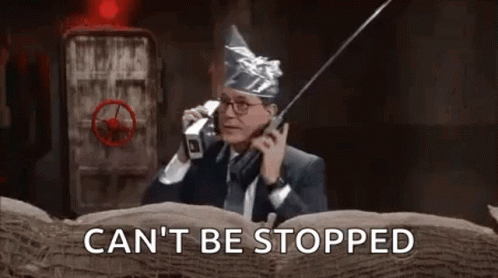 But you know what? I say let 'em blow their money. You know what PT Barnum said about a fool and his money. Or maybe take George Carlin's advice and put two things together that nobody has ever seen before and people will be lining up to buy it. Like Trump being the most patriotic patriot who's ever patrioted. By the way in case you were wondering – yes, it was very poorly attended. A whopping 28 people watched the live stream. Does that mean that people are finally getting bored with Trump's schtick? We can only hope! You can only listen to the same group of idiots pretend to run a country before you get bored.

The first day of a three-day symposium on 2020 election conspiracies presented by MyPillow CEO Mike Lindell began on Saturday in Springfield. Several hundred people flocked to the Springfield Expo Center to hear Lindell speak. Lindell is a supporter of former President Donald Trump who has gained notoriety across the country for his persistent claims of election fraud. These allegations were refuted by election officials all around the nation, and he was penalised for filing "frivolous" lawsuits against election system vendors. Since before the event's specifics were made public, Lindell has proclaimed it to be his most significant to date. Earlier, he referred to it as "the most significant event of our lifetimes." He claimed invitations were extended to "grassroots" people and organisations around the nation, and the weekend's events are being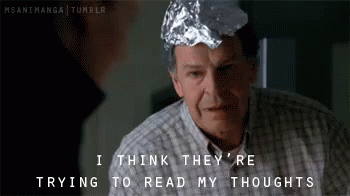 [div style="padding: 20px; background-color: #ffffff; border-radius: 10px; box-shadow: 0px 2px 4px 1px #aaa;"][div style="font-family: arial, helvetica; font-weight: bold; border-bottom: 1px dotted #999; padding-bottom: 8px;"]
[font size="8"]I Need A Drink: Your Hollywood Q Score

[br] [/font] [br]

Let's give the wheel a good strong spin shall we? And it lands on… come on no whammy no whammy no whammy no whammy… STOP! Oh hey it's one of our patented Clips Without Context!



Wow. So much to unpack here. First off… um… why? And second, at least hell is where all the good rock bands are going! But one thing that is for certain is that Lindell TV is a hotbed of insanity! OK let's spin it again! Hey it's time for I Need A Drink!

Hey everyone, I don't know about you but I could really use a drink!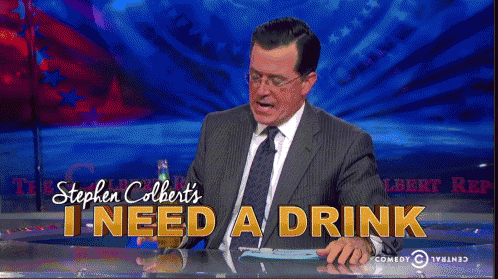 Of course you know by now that the idea of this segment is that we have some drinks and we talk about literally anything in the news as long as it doesn't relate to politics. Because there's a lot of dark shit in the world so it's best to just kick back with a cold one or two and chill. This week, the subject on the table is the infamous Will Smith pimp slap heard around the world. Now I'm sure you're sick to death of hearing about this, but we're going to talk about a totally different aspect about this known mainly only to Hollywood insiders. The Q score. Tell me, bartender, what goes well with a story about a slap and a low score? A bloody Mary? Emphasis on the word "bloody"? Eh, you know me, I'll just stick with my usual Jack Daniels mixed with Jack Daniels. I call it the "Double Jack". Anyways, when I heard about what a Q score is, naturally I had to know more. And the more you learn about it, the weirder it gets. So what exactly is a Q score? It's what Hollywood uses to determine your favorability rating among casting directors.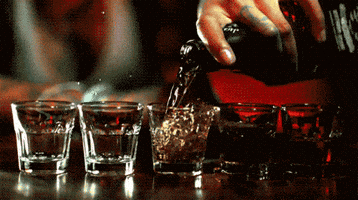 Oh yeah more please! So a Q score is basically what your favorability rating among casting directors is. It is basically what separates a Chris Pratt, or Melissa McCarthy or a Samuel L. Jackson from say, a Randy Quaid or Amber Heard or Kevin Sorbo. To put things in perspective, Chris Pratt currently has one of the highest Q scores possible, which explains why he's in every major franchise coming out this year and next year! But in case you're wondering how the Q score is calculated, it's basic elementary school algebra. But not only does the Q score measure what your popularity rating is, it also measures what your unpopularity rating is.






Now that's the breakfast of champions right there! Well think about it – Babe Ruth and Joe DiMaggio were classic drunks and they are some of the greatest baseball players of all time! Ok enough of that nonsense. You might be wondering why we're talking about Q scores this week. Well it's because of Will Smith. Yeah apparently assaulting someone on stage that the entire world saw isn't exactly what one might call a "good look". Shocker, I know. But that one little incident, which lasted a total of less than one minute, could have done some permanent damage to Mr. Smith's career, that might take years or even decades to repair. And even then it still might not be enough.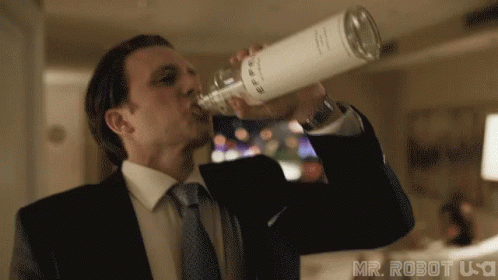 Keep 'em coming! But holy shit! Did you see that? Talk about a fall from grace. I mean one minute you literally win the Oscar for Best Picture, the next you're the cleanup guy at the Dolby Theater after the Oscars. Well no one has had that kind of fall from the spotlight, except for maybe Kevin Spacey. But that said no one's had quite the career free fall like Will Smith has. You know, normally someone winning the Best Actor Oscar after starring in huge blockbuster films like Men In Black and Independence Day would be enough to secure Mr. Smith some big name movies in the next few years. But nope, what happened did happen and you can't take that back no matter how hard you try.







[div style="padding: 20px; background-color: #ffffff; border-radius: 10px; box-shadow: 0px 2px 4px 1px #aaa;"][div style="font-family: arial, helvetica; font-weight: bold; border-bottom: 1px dotted #999; padding-bottom: 8px;"]
[font size="8"]World Tour 2022 Destination #5: The UK

[br] [/font] [br]

Let's give the wheel a good strong spin, shall we? And it lands on… wait for it… T-Shirt Cannon! That's right – everyone in our audience tonight will get the new 2022 World Tour T-shirt, which for comedic purposes, will be distributed by a rapid fire gatling gun!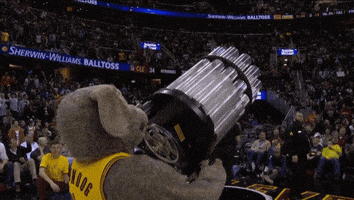 Let's spin it again! And it lands on… oh it's time for the World Tour 2022!

Part of our mission statement here at the Top 10 Conservative Idiots is that we view conservative idiocy not just as a uniquely American problem. No, it's a global problem and conservatives are ruining everything they touch all around the world. Which is why we present to you:




Welcome back to the 2022 World Tour everybody! In the last couple of weeks we visited two very different sides of the United States both headed for disaster, while our neighbors in the Great White North are facing a new set of problems mostly related to social media trolls. This week we're heading across the pond to see our friends in the UK! Now longtime viewers of this program will remember that we started our 2017 tour in the UK because of the impending disaster known as the Brexit scenario. And Brexit totally got fucked up. But the UK – United Kingdom, or Great Britain, or England, whatever you call it, is a country and they've got some problems. I wish I could say it was largely related to social media trolling, but you think our press is bad? The UK press is comically laughable and it's almost kind of a joke compared to what we have to put up with here in the US. But things are so bad in the UK right now because of Brexit and Boris Johnson that #TurdReich was a thing on social media for a while. See, UK? That's why you don't listen to social media trolls. This is what you get. But things are so bad right now that even international rail routes are afraid to stop in the UK.






Seriously, England! Take a page from us – right wing trolls are bad for you! They screw up everything they touch! Because it's truly insane and it's pretty easy to sort out. We often say that the right wing ruins everything that they touch, and the UK is clearly no exception to that rule. And come on, keep the far right rah rah patriotic shit confined to America, OK? We don't need that nationalist crap spreading around the world. Which is what it seems to be doing. And in fact the right wing is doing such a poor job in the UK that even Britain's beaches are being affected.






Seriously – there's no mystery here – the right wing sucks. I know it, you know it, and the rest of the world that doesn't watch Fox or Sky knows it! And Boris Johnson was so shitty as a PM that there's literally about 100 candidates vying to be Britain's Next Top Prime Minister. And you think Congress is bad? I tell you Congress looks sane compared to the UK's Downing Street. But again, people how many times do I have to tell you not to listen to right wing bullshit? It's bad for you! So what does Boris Johnson plan for his swan song? Well he plans on burning a few bridges before he goes.






Oh come on! Zombie government? Please! We Americans have been living under zombie administrations since Reagan was in charge, and our conservative party is only further taking us backwards with every election. Hell I recently heard those TP USA wingnuts say that too many Americans are allowed to vote. Yes, so UK you can live up to what we're going through right now with this mess! And also, American Trump MAGA fans – the UK laughs at your complaints about gas prices.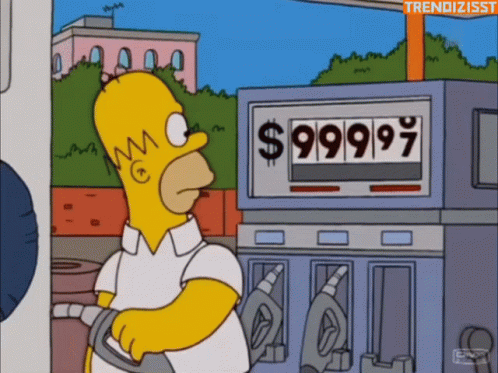 [font size="4"]Scorecard: [/font]

Tourism: A
Culture: A
Political Spectrum: C
Liberal Appeal: B-

Overall: C

Change from 2017: Right wing propaganda has taken over that country like a plague. C-

[font size="4"]Next Week: [/font]

We're off next week but when we come back we're heading to mainland Europe and the land of the Eiffel Tower, baguettes, and the Arc De Truimph – France!


[font size="4"]And Now This: [/font]
[font size="4"]Dance Gavin Dance[/font]




Ladies and gentlemen, my next guest has a great new album called "Jackpot Juicier"! You can see them on tour through September 15th. Playing their song "Pop Off!", give it up for Dance Gavin Dance!



Thank you Austin! This was fun! We're taking a short break next week, we'll be back on 9/8 with a brand new edition live from San Diego with the great Elvis Costello joining us!

See you next week!


Credits

Host: Initech
Dance Gavin Dance Appears Courtesy Of: Rise Records
Top 10 Conservative Idiots Recorded In Front Of A Live Audience At: Stubbs BBQ, Austin, TX
Images: All images copyright belongs to respective copyright holders.
Videos: All videos copyright belongs to respective copyright holders
Articles: All article content copyright belongs to respective copyright holders
Writing: Top 10 Writing Department
Graphics: Top 10 Graphics Department
Research: Top 10 Research Department
Lighting & Stage Props: Top 10 Lighting Department
Legal: Top 10 Legal Department
Advertising: Top 10 Advertising Department
HR: Top 10 Human Resources Department
Initech's Wardrobe Provided By: JAB Inc.
Wheel Of Corruption By: Studio 1 Stage Props, Burbank, CA
Management: Initech Productions, CCC Management
Follow The Top 10 On Twitter at: @10Idiots
Follow The Holy Church Of The Top 10 On Twitter: @churchoftop10
Questions? Comments? Complaints? Hate mail? E-mail The Top 10 at: [email protected]



Initech Productions: Yes, We Got The Memo



0 replies, 603 views