Thu Aug 18, 2022, 05:05 PM
Top 10 Idiots (532 posts)
Top 10 Conservative Idiots #13-4: Anyway You Nuke It, That's The Way You Nuke It Edition


I never in a million years ever want to hear another MAGA Q nut say that conservatives are the party of law and order. Not after what happened this week. Say what you want about Bill Maher, but he's right about one thing – no matter what batshit crazy things we think a president is capable of, we need to get that shit in writing so that it never happens again. There's tons of stuff that Trump got away with that normally would get another president impeached. And I mean come on, I didn't have "Trump stole classified documents and hid them in Mar-A-Lago" on my Trump Crimes bingo card. Did anyone else? No? Well this is one of those stories that I always say is like peeling an onion. The more layers you peel back, the more it stinks and the more likely you are to cry as a result. And once again, the MAGAs tend to cherry pick which laws they want to abide by, which is absolutely hilarious coming from the party that claims to support the police and be the party of law and order. So here's how everything initially went down. Think of it kind like how one of my favorite TV shows – Arrested Development – opens.





Ah ha ha ha ha ha ha… leads? Laws? Yeah let me just check with my boys down at the crime lab. Oh and it gets worse, ladies and gentlemen! Because you know what may be on those documents? Information about America's nuclear arsenal and covert agents around the world. Hell this information compromised more than a couple. Come on, I've seen like every spy movie, you can't tell me you have classified information about covert ops and expect to get away with it! it's truly insane what this man is able to get away with. You know what? We need some music for this one!



Anyway you nuke it that's the way you nuke it anyway you nuke it… OK that's enough of that. But this is the problem when you live in a political echo chamber – you think you're entitled to power and are above the law.





Hooooooooooooooooooooooooly shit. Imagine what would have happened if Trump had launched nukes on DC to prevent the election from being certified? Oh and don't think he wouldn't! By the way in case you're wondering – why yes people are taking to Trump's Truth Social to threaten the FBI and Merrick Garland. Because is anyone honestly surprised anymore at the rate of death threats in this country committed by people against people who don't agree with them? It's truly disgusting that it's come to this in 2022. But 7 years of this shit shouldn't really surprise anyone. Thought the attempt by Trump to "bring down the temperature" is absolutely hilarious.






Trump is literally that guy right now. Come on, Trump has his own personal echo chamber where he can scream and be as loud and as racist and insane as he wants to be. And the people who are signed up on Truth Social all think the same as he does. Why is he surprised by this? Of course abusers don't know that they are being abusive until they are actually abusive. Although I found this part of the raid absolutely hilarious. Don't worry – we'll get to the MAGA raid on the FBI in a minute. But I love this part of the story. If you stage a protest in front of the FBI's DC headquarters and nobody shows up, did it really happen?







[div style="padding: 20px; background-color: #ffffff; border-radius: 10px; box-shadow: 0px 2px 4px 1px #aaa;"][div style="font-family: arial, helvetica; font-weight: bold; border-bottom: 1px dotted #999; padding-bottom: 8px;"]
[font size="8"]The MAGA FBI Raid In Cincinnati

[br] [/font] [br]

Here's the problem when you live in an echo chamber. Your theories get crazier and crazier and you eventually start to hear voices in your head. We've said since the beginning that one of the biggest problems with the MAGA movement is that Trump tends to attract minds that are seriously warped, depraved and twisted and may not exactly be the best educated. So when all you listen to is those kinds of people, it will inevitably lead to disaster. And you know how much we love pointing out cause and effect on this program. So last week's raid on Trump's Mar-A-Shithole mansion in Florida caused this guy to react and he took his frustrations out on the FBI's Cincinnati headquarters. And you can already guess what happened – it led to disaster. You can say he fucked around and found out. Or you can also say that he played a stupid game and won a stupid prize. Either way it works.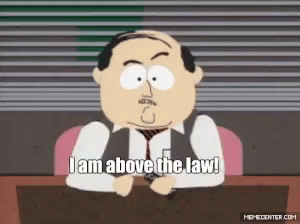 Here's the thing MAGAs and it's something that you obviously failed to learn in school and you were probably asleep for that class – NO ONE is above the law! And this goes for your favorite leader too, he's not above the law either! Just like the Bible and the constitution the republicans tend to pick and choose which parts of the law they want to abide by and which they don't. Which is absolutely hilarious coming from the party that claimed they were the "party of law" in 2020! Oh don't think we've forgotten about that here, because we haven't!






Yeah that's pretty much what it's like. And by the way in case you're wondering – no the MAGAs are not done with the FBI yet. It's absolutely fucking hilarious to me to see the MAGA morons squealing about defunding the FBI on social media when in 2020 they destroyed the liberal messaging of "defund the police". Which I am not even going to get into. But the truth is it's getting scary out there, and we're beginning to see just how much damage living in an echo chamber can do – both as damage to one's mental psyche and to real life people and property.





Yeah so after the MAGA raid on the FBI headquarters, it was quite the clusterfuck that we all imagined that it would be. But the gun nut in question lived in an echo chamber and it totally fucked with his mind, and we saw it in action. Honestly I'm not at all surprised that he was a member and frequent poster on Truth Social. And it's exactly the kind of mind that Trump attracts. Look, we're not in any position to make fun of mental illness here and we're not doing that. But I know someone in the comments or on social media is going to scream at us for something. I'm just pointing that out. But this is like a window into the exact kind of mind that Trump attracts. It's some truly scary, sick, twisted and frightening stuff here.







[div style="padding: 20px; background-color: #ffffff; border-radius: 10px; box-shadow: 0px 2px 4px 1px #aaa;"][div style="font-family: arial, helvetica; font-weight: bold; border-bottom: 1px dotted #999; padding-bottom: 8px;"]
[font size="8"]Alex Jones

[br] [/font] [br]

Unfortunately last week while we were celebrating 5 years of Holy Shit, we missed out on covering the Alex Jones trial but we have to talk about it this week. The thing is people who watch this program know what a colossal scumbag Alex Jones is, and that he's basically just a huckster who sells Z grade vitamin supplements and water filters. And he's always talking about how Infowars is basically a hair away from going bankrupt. Despite that he owns a ton of different Rolexes and lives in a giant mansion and drives around in an armored tank. But the truth of the matter is – Infowars is far from Bankrupt and in 2016 after Trump won, they posted their highest profit ever. But that hasn't stopped the asshole from attempting to save his own ass to the braindead few that are still willing to listen to him. And come on if you still listen to that blithering maniac after all of this, you probably belong in a mental institution.



Yeah so what a fucking scumbag. Of course the more you dig into his finances the more you realize he's an even bigger lying scumbag than you might realize. I mean seriously how do the MAGAs fall for scammers and hucksters every single time? It's truly mind boggling. But then again if you follow this program you know that Trump and the republican party have a habit of targeting gullible and underinformed people. You know, like PT Barnum said – there's one born every minute! But there's no mistake that Alex Jones is one of the absolute lowest scumbags on the planet earth. And I loved this part of the trial – he actually turned over incriminating text messages that could possibly indicate where he was on January 6th – to the prosecuting attorneys! You can't make this stuff up!






Oh and in case you're wondering if Mr. Jones is just as much of an abusive piece of shit in real life as he is on Infowars? Well your answer is 100% correct because he really is that much of an abusive scumbag in real life. When he's not railing on Infowars about how democrats want to come take your guns away, he's probably in the middle of a divorce suit. Look, there's nothing funny we can make of this because it would seriously suck to be in an abusive relationship. But we can point out what kind of character Alex Jones really is.






Hmmmmmmmm… so let's extrapolate this for a minute. Domestic abuser piece of shit rails to party full of domestic terrorists. Is it any wonder why we can't have nice things? Look, the propaganda is a huge part of the problem here. But if you think the massive sum of money that Mr. Jones is making isn't going away oh no, we're just getting started. It's going to take a hell of a lot to take a major propagandist like Jones down. But we've done it before like with Bill O'Reilly. Of course Bill O'Reilly seems relatively tame to Mr. Testicle Tanning White Supremacist Tucker Carlson. So who knows if we get rid of Jones what his replacement will be like? Well it can't be any worse than this.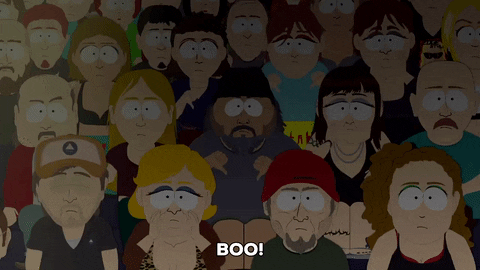 [div style="padding: 20px; background-color: #ffffff; border-radius: 10px; box-shadow: 0px 2px 4px 1px #aaa;"][div style="font-family: arial, helvetica; font-weight: bold; border-bottom: 1px dotted #999; padding-bottom: 8px;"]
[font size="8"]Andrew Yang

[br] [/font] [br]

You know any time someone attempts to start a third party in the US, it kind of plays out like a Wiley Coyote vs the Road Runner situation. No matter how hard the third party tries, no matter how many technological advancements they have at their disposal, it always ends poorly for them because the Road Runner is just too powerful. And your Acme brand products suck. That portable hole may have fooled me once, but fool me twice? Come on. There was Ross Perot's Reform Party, or there was Ralph Nader's Green Party, and then there was Ron Paul's Freedom Party. Now the latest attempt to further the divide between liberal and conservative is the Forward Party from Andrew Yang, who was once on our side. But come on, everyone who's seen this before knows how it ends, and it usually ends very badly for liberals. So how could Mr. Yang think this was possibly a good idea? Well let's consider all the possibilities and where he's really coming from.






Look, Mr. Yang, third parties are almost *ALWAYS* doomed to fail. It's been tried before and it always fails. The Forward Party really is no different from the 10,000 other third parties that have been started in the last 30 years. The whole point of these is to siphon votes off from the liberals and give them to conservatives, like some kind of fucked up reverse Robin Hood. But in case you're wondering, Mr. Yang, the answer is no – Americans are not ready to vote third party. Instead both sides are busy fighting each other among who's the most pure or not.





Now you might be wondering – whose side is Mr. Yang on? Well, as you can imagine his political beliefs are literally the stereotype of anyone who's attempted to found a third party in the last 40 years. He's slick and I will give him that. But like any slick politician, he's a snake oil salesman. He says he's not affiliated with either party. But if you still defend Trump after his attempted takeover of January 6th, we know which side you're really on. There's no need to hide it anymore, and you can't say that both sides do it. There's just one side that attempted to take over the government and that's the side that was controlled by that guy.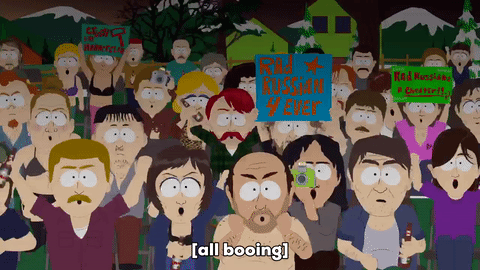 Oh come on! Although my favorite thing about this was that Andrew Yang attempted to justify his laughably failed 2020 presidential run in one word "math". To which he got utterly destroyed in social media circles. Oh and even crazier – his campaign was flat broke and actually posting a cash flow that was redder than Wyoming's voting registry. So the answer to the question of whether or not Americans are really ready for another failed third party? The answer is no. And anyone who joins this failed experiment better be prepared to exit stage left.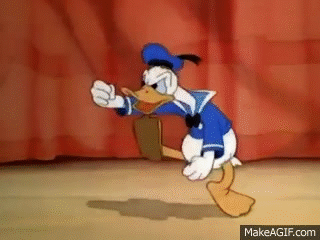 [div style="padding: 20px; background-color: #ffffff; border-radius: 10px; box-shadow: 0px 2px 4px 1px #aaa;"][div style="font-family: arial, helvetica; font-weight: bold; border-bottom: 1px dotted #999; padding-bottom: 8px;"]
[font size="8"]We're All Gonna Die: The Return Of Polio

[br] [/font] [br]




Hey everyone guess what? We're all gonna die! Wooooooooooooooooooooo!!!! Woooooooooooo!!!! Woooooo. Woo. So how are we all going to die this week? is it climate change? Is it the terrible floods that are coming? Is it war? Famine? Inflation? Well, if you guessed another terrible disease – you are correct! You might be thinking "COME ON!!! We've already been through COVID and Monkeypox, what else does Mother Nature have in store for us?". Well, would you guess that Polio – a disease that we once eradicated, is rearing its' ugly head again? That's right – I didn't have the "return of polio" on my 2022 Apocalypse Bingo card either. But it's back and it's all thanks to science denying anti-vaccine nutjobs. You know the same ones you see every day on your Facebook feed telling you that COVID is a hoax and that the vaccine doesn't work. Those people.







Oh calm down dude, we're not gonna die. At least not yet. And in case you're wondering – it's worse than you think. It's not just one case. There might be hundreds out there. Because scientists are working to use wastewater treatment to detect potential disease spread. That's right the same methods they used to find COVID 19, our old friend that has been wreaking havoc the last two years, to find new cases of polio. And there might be way more than just a case or two now. But thanks to anti-vaxxers, a whole number of diseases that were once eradicated or thought to be extinguished are rearing their ugly heads again and it's gonna get ugly.





Clean that up. Yeah so here we go again. We're out of the frying pan and into the fire. Again. After COVID and Monkeypox. Now we have the resurgence of polio to deal with. At least be glad we have people like Bill Gates to help guide us through what we should do if this were to ever happen again. Oh wait that's right – the MAGAs wont listen to him and have threatened to murder him. Which is once again the reason why we can't have nice things. So what's to stop polio from causing a pandemic the way that COVID has and Monkeypox could? Well there's a number of factors.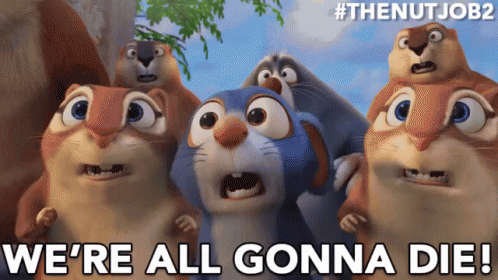 So how did this happen? I wish I could say that it was anti-vaxxers that caused this but you know it's a lot more complex than that. But even the best vaccines only have immunity for so long. There's nothing definite about anything. Of course, once again the MAGAs don't understand that. And they also don't understand the concept of "public health" either. Instead they only hear what they want to hear and they only think that there's one guy dictating public policy for thousands of organizations and groups, but they're wrong. Don't worry, when the shit hits the fan, we'll be there!







[div style="padding: 20px; background-color: #ffffff; border-radius: 10px; box-shadow: 0px 2px 4px 1px #aaa;"][div style="font-family: arial, helvetica; font-weight: bold; border-bottom: 1px dotted #999; padding-bottom: 8px;"]
[font size="8"]Holy Shit

[br] [/font] [br]

Gather around my fair brothers and sisters! It's time to take a seat in the pew and pass the collection plate, for the Holy Church Of The Top 10 has convened and it's time to remind you that the holiest among us are the most full of:




My fair congregation! You know, I've been thinking a lot about how far gone the republican party is and how much their march towards super far right authoritarian ideology is going. Any time one side leans that far on the scale, it can't be good. As evidenced by Georgia's crazy Q Anon congresswoman Marjorie Greene (Q – Batshit). Like it's truly insane where the Christian evangelical party is going if they nominate people like Kari Lake and Doug Mastriano to extremely high positions. So what do they support? Let's extrapolate on this for a minute. A lot of the candidates whose names you'll be seeing as we get closer to election time support something called "Dominionist theory". So what is Dominionist theory? Well let's take a closer look at it. it's definitely not to be confused with some of the other nuttier theories floating out there, like the Great Replacement or White Replacement Theory, but both of those are tied into this one!






Yes, they really think that this is a fight between good and evil and that a magical "king of kings" will descend down upon us! But they worship the unholy, ungodly Dark One! I of course speak of a man so foul, so depraved and so disgusting that his name dare not be spoken in my church! They do not worship the good LAWRD JAYSUS! Well, they claim to worship JAYSUS but they do not honor his teachings, like "Do Unto Others". They don't love and worship their fellow man. Instead, their minds are rooted in hateful propaganda! It's insane!






Dominionism and nationalism are nothing to screw around with. When you get that extreme, it's basically akin to Nazism only without the SS uniforms. And you know what? These people should just put on the SS uniforms and get it over with. And if you want to see Dominionism in action, look no further than the extremist Kari Lake! Kari does not worship JAYSUS, she instead worships the unholy, ungodly Dark One! And once again, those who worship the Dark One are getting dangerous, scary, and way more hostile in their rhetoric. We're truly going to see the proverbial shit hitting the fan in the next couple of years should more of these cretins get elected!



No! No! No! 1,000 times absolutely 100% not! We do not need our children and students indoctrinated in the eyes of the Dark One in our public institutions! Keep that shit private! But we cannot ignore that they are getting more extreme with each election cycle. Something truly insane is happening and forces are working to tip the scales for the Dark One, and things are really going to get ugly if these people are not stopped! We can, no we must stop them at every level! It doesn't matter if it's a city council, school board, public representative, or anything else ! We have to stop Christian extremism or it's going to get really bad.






Yes it is getting scary out there, my fair Congregation! Satan's forces are strong at work tipping the country towards the Dark One! It's going to get ugly and don't say that I didn't warn you! Mass has ended, may you all go in peace! That's it this week for:





[div style="padding: 20px; background-color: #ffffff; border-radius: 10px; box-shadow: 0px 2px 4px 1px #aaa;"][div style="font-family: arial, helvetica; font-weight: bold; border-bottom: 1px dotted #999; padding-bottom: 8px;"]
[font size="8"]Beating A Dead Horse: Colin Kaepernick's Return

[br] [/font] [br]




Heeeeeeeeeeeeeeeeeeeeeeeeeeeeee's baaaaaaaaaaaaaack! That's right – the subject of the original "Beating A Dead Horse" segment – Colin Kaepernick is back in the NFL! OK I'll accept your applause, audience! Well, OK that applause might be premature. But the rumors of his return and / or current demise in the NFL vary depending on who you talk to. Some people were ecstatic about his return to the 50 yard line. Others? Particularly the Fox News crowd? Eh… not so much. Though if there's one guy who we don't need commenting on the embattled quarterback's return, it's this guy – Michael Vick. Yeah wait, save your boos! But the thing is we cannot let the Fox News crowd continue to dictate to us what's patriotic or not. I mean come on, they attempted to overthrow the government to install Orange Man Baby as dictator life. There's nothing less patriotic than that. And it's only because of this bullshit that Kaepernick isn't playing in the NFL.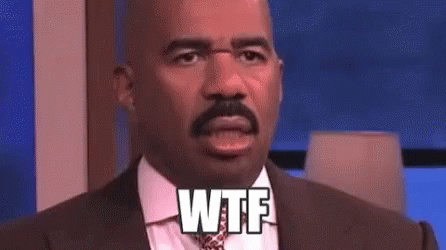 But here's the question – could he return to the NFL this season? Or is this just another example of "all talk, no walk"? Because many owners have been asking questions about his availability, but so far no one has really acted. Think of it like a middle school dance where the boys don't want to mingle with the girls and everyone stays on their side and is afraid to cross over into the middle. The pro Kaepernick side says one thing, but the anti-Kaepernick side says another. And the anti-side seems to be currently winning at the moment.






Come on, seriously! Either you're going to sign him, or you're not. Keep in mind that any team who signs Kaepernick will instantly become the target of Sean Hannity and Tucker Carlson, and not sure that any coach or GM wants that on their backs. The thing is all franchises are missing out on one of the best quarterbacks in the last 8 years all because of petty political bullshit. So could he or would he play in the NFL again? Well keep in mind what I said earlier about him automatically carrying a target on his back and that absolutely would happen if he played a team like the Colts or the Falcons. They would make mince meat out of him.





Kaepernick, you have good hustle. But you're cut. And so are you, you, and you. The funny thing is that we've pointed out time and time again that conservatives just don't get what Kaepernick's protest was originally about. They only care about the message that Hannity and Carlson force feed them on a nightly basis. Fox News once again is the reason why we can't have nice things. And in case if you're wondering if this is the season where he could possibly return? Well, if I was a betting man, I would say "outlook not so good."









[div style="padding: 20px; background-color: #ffffff; border-radius: 10px; box-shadow: 0px 2px 4px 1px #aaa;"][div style="font-family: arial, helvetica; font-weight: bold; border-bottom: 1px dotted #999; padding-bottom: 8px;"]
[font size="8"]Conspiracy Corner: 87,000 IRS Agents

[br] [/font] [br]




Welcome back to the segment where we attempt to explain the unexplainable, Conspiracy Corner! You know when times are dark, people turn to conspiracy theories to explain the news because they don't want to take the time to read beyond the headlines! We are of course coming to you live from our underground doomsday shelter from deep in the New Mexico badlands. Let me just adjust my tin foil hat for maximum government interference – they are trying to read yours and my thoughts after all… ah there we go! Well this week, you may have heard your Fox loving friends and relatives spouting off about the Inflation Reduction Act being used as an excuse to expand the IRS and hire an insane amount of new agents. And that they are going to be capable of "using force". Yes, that's right. And if they're worried at all about this, it's probably because they've got some extreme financial crimes that they are hiding. You really can't make this stuff up.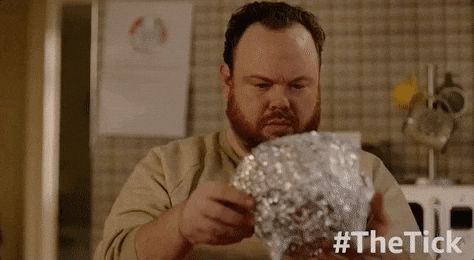 Yeah so the mere fact that they're worried about this means that Trump's definitely hiding some serious financial crimes! And your republican friends probably are too! But here's the thing – none of this nonsense that Fox News is spouting is true. Shocker, I know. And if you're worried about being audited, well, I got some news for ya. If you're making some money on the side, you're probably not going to get audited. If you have a giant crypto mining account, you probably will get audited. You commit some egregious errors on your 1040? You probably will get audited. But most of us most likely won't have to worry about it.






Sorry, ultra-wealthy people, but the free ride is over! You want to steal money from your businesses and treat government stipends like your personal piggy bank? Guess what? You pay! That's why Fox News is turning up the alarm on this – they're probably guilty too! And also guess what? The idea that they are going to "use force" to audit people? Also bullshit! And it gets weirder! So much weirder! The fact that Tik Tok had to employ massive counter measures to endure the onslaught of fake news relating to this to bullshit is stunning. First rule of the internet – if it sounds like bullshit, it probably is!






Yeah probably! So should we fear our new heavily armed tax auditors or not? Yes, there's some accounting professions where you're required to carry a gun, but those actual positions are very few and far between. But why are Americans afraid of the IRS? Well it's pretty simple – if you've got nothing to hide financially you won't be a target. But the fact that republicans put pressure on the IRS to drop the "heavily armed" requirement for new IRS hires means that they're definitely scared of the feds coming after their pocketbooks. If you see your conservative friends and neighbors hiring shredding trucks or burning their papers out in the yard, you know trouble is coming!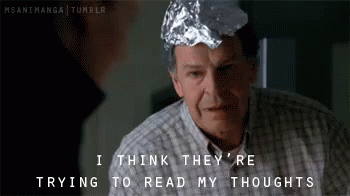 [div style="padding: 20px; background-color: #ffffff; border-radius: 10px; box-shadow: 0px 2px 4px 1px #aaa;"][div style="font-family: arial, helvetica; font-weight: bold; border-bottom: 1px dotted #999; padding-bottom: 8px;"]
[font size="8"]I Need A Drink

[ br] [/font] [br] B

Hey everyone! I don't know about you, but I could really use a drink!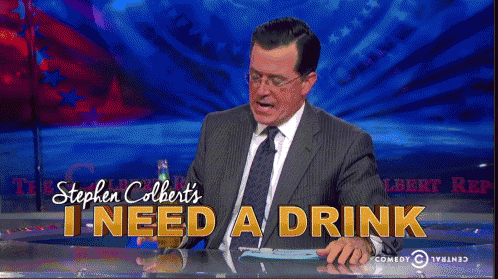 So of course you know by now the idea of this segment is that we have some drinks and while we're drinking we talk about literally anything in the news as long as it doesn't relate to politics. Because there's a lot of really dark shit out there, so sometimes it's best to just have a drink and forget about all your troubles. This week the subject on the table is Hollywood casting. Come on, Hollywood, have you not learned anything? Well anyway I need to get good and liquored up to properly discuss this insane story. Tell me bartender, what goes well with a casting SNAFU? A fuzzy navel? Really? That's it? A Seabreeze? Eh, whatever. I'll just have my usual Jack Daniels mixed with Gentlemen Jack. I call it the "All Jacked Up". Anyway, Hollywood casting continues to get weirder and nuttier. It's not like they have a bunch of white supremacists running the show or anything. But it's truly insane and the more you dig into this the weirder it gets!






Ah that hit the spot! But here's the thing – James Franco? Really??? You're making a movie about one of the most ruthless Latino war lords that's ever lived and you cast the whitest white guy who's ever whited? I can't even. But the insane thing is that no matter how many times you tell Hollywood that they're wrong about this, they always manage to find a way to screw up. It's truly uncanny. But John Leguizamo is definitely not wrong here. In fact the more that you dig into this story, the weirder that it gets. Yeah casting someone who looks and acts like Fidel Castro isn't going to be an easy feet, but come on, this is just plain fucking lazy.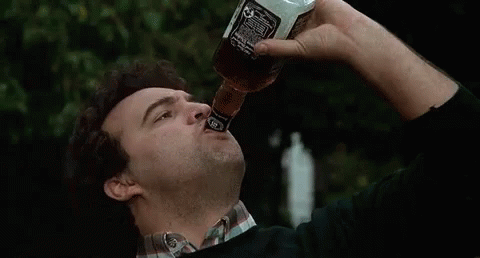 Oh yeah! That's the stuff! Now here's where it gets weird and you knew it was going to. This movie has a Latin American director, writer, and producer. So why not go all the way and hire someone who is you know – Latin American – to play Fidel Castro? Well they used something called "casting software" to determine how the role of Castro was cast. That's right – they used AI! So yeah when the rise of the machines happens, don't be surprised when they start doing weird things like casting Chris Pratt to play Super Mario. Oh wait, that happened too!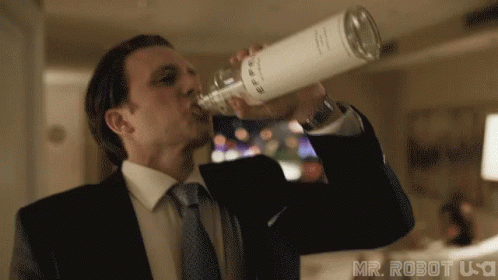 Yeah somehow even that's not enough! But even in the digital age, there's nothing that isn't out of the hands of our automated software. It controls everything. Hell even someday these lists every week might be computer generated! You don't know, man! You don't know! But that being said, never mind the fact that James Franco has been under investigation for multiple sexual harassment allegations – it's the idea that "race science" was used to determine his role as Castro. Yes, you heard that correctly – race science. It's a thing. And they got it wrong. I need another drink.








[div style="padding: 20px; background-color: #ffffff; border-radius: 10px; box-shadow: 0px 2px 4px 1px #aaa;"][div style="font-family: arial, helvetica; font-weight: bold; border-bottom: 1px dotted #999; padding-bottom: 8px;"]
[font size="8"]World Tour 2022 Destination #

[br] [/font] [br]

Part of our mission statement here at the Top 10 Conservative Idiots is that we view conservative idiocy not just as a uniquely American problem. No, it's a global problem and conservatives are ruining everything they touch all around the world. Which is why we present to you:




Welcome back to the World Tour 2022 everybody! In the last two weeks, we showed two VERY different sides of the United States – ultra liberal California and ultra conservative Texas. This week, I'm wearing my Royal Canadian Mounted Police costume because that's where we're heading – the Great White North. The land of poutine, hosers, and hockey – Canada! Canada is the home to such industrial cities as Vancouver, Toronto, Ottawa, Montreal, and Regina. Yes, as Deadpool pointed out, "Regina" rhymes with "va". But Canada is also home to things like Canadian Rules Football and Curling, and one of the greatest bands of all time – a little band called "Rush" . And while everyone associates Canada with being the liberal capital of the world, it's home to some extreme conservatism too. Remember that Freedom Convoy that tore across Ottawa? Well guess what? The pandemic might be winding down but the Freedom Convoy isn't done with the Canadian government yet.






Well he's not wrong there! But that said Canada's got an election coming up and even they are not immune from crazy right wingers and social media conspiracy theories. As we say, it's a cancer that is affecting the entire world and not just America. But just like America, our neighbors to the north are also going through an extreme climate change crisis. Yes, it's getting hot even up north. Really people can make up any scenario they want for how the future is going to play out. But I think the movie Mad Max: Fury Road best describes what the future is going to be like.






Well… I got news for ya. Canada has their own version of Donald Trump. That man is Pierre Poilievre. I also have further news for you – this man is literally a walking, talking internet meme. He literally says all the crazy things that your creepy uncle says on his Facebook page. And of course he's been brainwashed by Canada's equivalent of Fox News. Yes, they do have a Murdoch affiliate there. But if this guy got into any sort of power, he could really do some damage. And that would be bad for everybody because Canada's conservative patriots are just as insane and stupid as ours are.






Oh Canada, Canada, Canada. You don't know where Poilievre would take the conservative party after he's elected? Trust us, as survivors of the abusive Trump administration, and who have been following his insane antics since he first rode down that escalator every week since December of 2015, we know more than you could possibly know. And none of it is good. If you elect a guy who's been brainwashed by Rupert Murdoch, he's going to do some damage to your reputation. But the fact is that COVID broke the entire world and we're just now figuring out how to live as a society after that. You cannot let a guy like Poilievre take power! Please I'm begging you! Please! I'll stop making fun too! No more Canada jokes ever!






[font size="4"]Scorecard: [/font]

Tourism: A
Culture: A-
Political Spectrum: C
Liberal Appeal: A+

Overall: A-

Change from 2017: The conservative electorate is getting angrier and more vocal. We'll see what happens after the election.

[font size="4"]Next Week: [/font]

Next week we're heading across the pond to the land of the Royal Family, fish & chips, and M:I-6, the United Kingdom!


[font size="4"]And Now This: [/font]
[font size="4"]The Dear Hunter[/font]

Ladies and gentlemen, my next guest is a great prog metal band from Rhode Island, their latest album is called "Antimai" and you can see them on tour through the end of September. Playing their song "Ring 5 – Middle Class" give it up for the Dear Hunter!



Thank you Phoenix! We're off to Austin next week with the famous Wheel Of Corruption and live music from Dance Gavin Dance! It's going to be a fun one!

See you next week!


Credits

Host: Initech
The Dear Hunter Appears Courtesy Of: Cave & Canary Goods
Top 10 Conservative Idiots Recorded In Front Of A Live Audience At: Tempe Improv, Tempe, AZ
Images: All images copyright belongs to respective copyright holders.
Videos: All videos copyright belongs to respective copyright holders
Articles: All article content copyright belongs to respective copyright holders
Writing: Top 10 Writing Department
Graphics: Top 10 Graphics Department
Research: Top 10 Research Department
Lighting & Stage Props: Top 10 Lighting Department
Legal: Top 10 Legal Department
Advertising: Top 10 Advertising Department
HR: Top 10 Human Resources Department
Initech's Wardrobe Provided By: JAB Inc.
Wheel Of Corruption By: Studio 1 Stage Props, Burbank, CA
Management: Initech Productions, CCC Management
Follow The Top 10 On Twitter at: @10Idiots
Follow The Holy Church Of The Top 10 On Twitter: @churchoftop10
Questions? Comments? Complaints? Hate mail? E-mail The Top 10 at: [email protected]



Initech Productions: Yes, We Got The Memo


0 replies, 583 views