Fri Jul 22, 2022, 07:03 PM
Eugene (55,525 posts)
Election-denying Colorado clerk Tina Peters surrenders to authorities
Earlier DU thread:
Indicted Colorado clerk Tina Peters faces another arrest warrant for violating bond
______________________________________________________________________
Source:
Associated Press
Election-denying Colorado clerk surrenders to authorities
July 22, 2022
ASPEN, Colo. (AP) — A rural Colorado official known as the state's most prominent election denier surrendered to authorities amid allegations she violated the terms of her release as she awaits trial on accusations of breaking into her county's election system.
Mesa County Clerk Tina Peters turned herself at the Pitkin County Jail in Aspen in Thursday night and was booked, said Parker Lathrop, the county's chief deputy of operations.
She was released on bond later that night, Lathrop said. Authorities claim she had violated bail conditions by contacting workers at the Mesa County elections office.
A warrant for her arrest had been issued less than a week after Peters' lawyer convinced a judge not to send her back to jail because of allegations she improperly traveled out of state while awaiting trial.
-snip-
Read more:
https://apnews.com/article/2022-midterm-elections-colorado-donald-trump-aspen-2c116873108164ba97800d8469e2ca89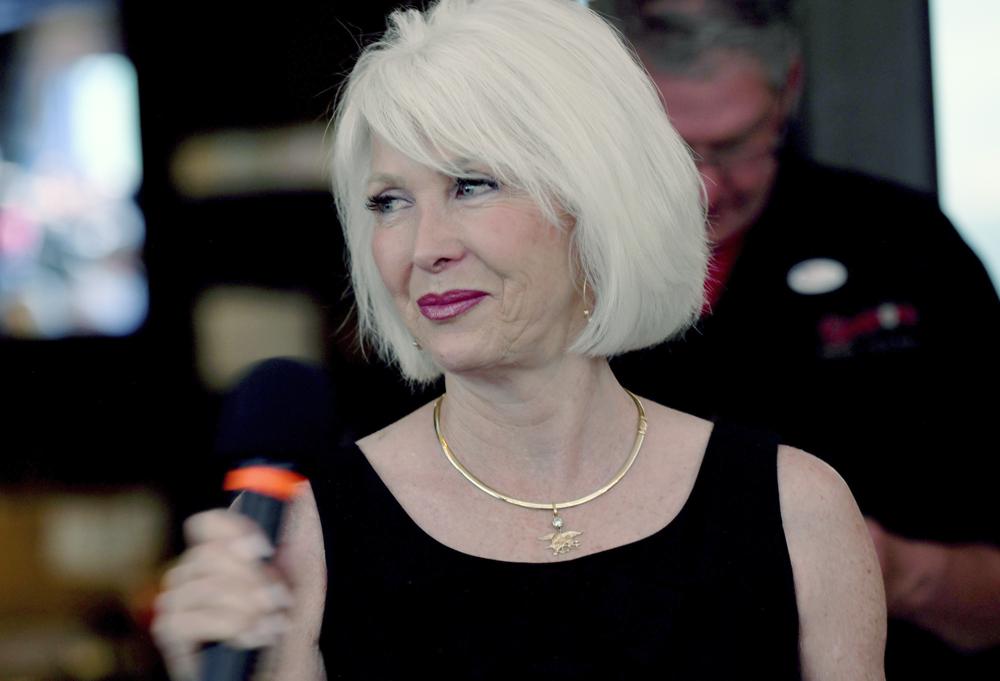 FILE - Tina Peters speaks to supporters at her election watch party in Sedalia, Colo., on June 28, 2022. Mesa County Clerk Peters turned herself in to law enforcement on Thursday, July 21, Pitkin County officials said. She was booked at the county jail at 9:22 p.m. Thursday because authorities said Peters violated the terms of her bail and a protective order forbidding her from contacting election staff in Mesa County. Peters was released Thursday night after paying her bond. (AP Photo/Thomas Peipert, File)
3 replies, 426 views
Replies to this discussion thread
| | | | |
| --- | --- | --- | --- |
| 3 replies | Author | Time | Post |
| Election-denying Colorado clerk Tina Peters surrenders to authorities (Original post) | Eugene | Jul 22 | OP |
| | Silent3 | Jul 22 | #1 |
| | KelleyKramer | Jul 23 | #2 |
| | Samrob | Jul 23 | #3 |
---
Response to Eugene (Original post)
Fri Jul 22, 2022, 07:11 PM
Silent3 (12,663 posts)
1. So what's up with her being released just a few hours after turning herself in?
Shouldn't violating the terms of your release mean you stay locked up until trial?
---
Response to Silent3 (Reply #1)
Sat Jul 23, 2022, 04:33 AM
KelleyKramer (7,662 posts)
2. I would like to know that too, this doesn't make sense

How the hell can you get bailed out when arrested for violating bail?? WTH

And she actually violated the bail terms TWICE




---
Response to Eugene (Original post)
Sat Jul 23, 2022, 04:42 AM
Samrob (2,548 posts)
3. 98% of the voter "fraud" MAGA scream about is from Republicans and Trump supporters. nt