Thu May 26, 2022, 05:00 PM
Top 10 Idiots (532 posts)
Top 10 Conservative Idiots #12-16: My Loudermilkshake Brings All The Boys To The Yard Edition


Nothing says "freedom" like cozying up to one of the most extremist far right authoritarian fascist dictators in the world, does it? Well that's exactly what happened last week when the annual clusterfuck of conservative idiocy known as the Conservative Political Action Conference held their annual gathering in Budapest, Hungary! That's right – DC was out. Dallas was out. Chicago was out. New York was out. I guess that's what happens when the guy who you nominated to be your president spends so much time trashing major cities that he's banned from all of them because the host venues figured that he would be too toxic. But it's no secret that America's right wing LOVES Hungary's fascist authoritarian prime minister and Vladimir Putin stooge Viktor Orban. In fact his government is basically a blue print of where that movement is heading. And it's fucking scary. No, just… fucking no. Stop it already. This is one of those things where if you're not outraged, you're not paying attention! This should be instant campaign ads for anyone running against anyone attending this event.






This is some seriously scary shit here! Don't boo yet. It's no secret the direction that Fox News and OAN and Newsmax have American conservatives marching in. If the rest of the country can't see that this is incredibly dangerous, they are not paying attention! Having the annual CPAC in another country and one that's known for far right authoritarianism, that is appalling and grotesque. And if you want to know what Orban said – he basically said that republicans need to control the media. That's of course after he closed off the event to anyone who had press credentials.





This really does feel like the return of the USSR doesn't it? I'm back in the USSR, you don't know how lucky you are, boy! OK, I'll stop that. Of course the guy who literally ruins everything he touches shows up for good measure. You know who I am talking about. It's like the ultra-conservative wing of the GOP can't have an event without him showing up. And when I say that he ruins everything, I mean exactly that. Think of like you're having a dinner party and one guest shows up and destroys the bathroom and then blames it on the dog? Yeah Trump is that guy.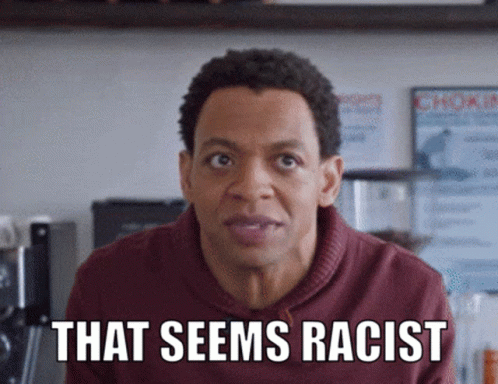 Yeah BOOOOOOOOOOOO!!!! Yeah so Trump could bring up anybody he wanted on stage, so who does he bring up? Literally the worst possible person you could think of – a right wing racist social media troll, which you know the old saying. Trolls of a feather flock together! But here's the question on everyone's mind is – why? Why the hell would the right wing have their annual conference in another nation and one with such a fascist authoritarian dictator who's been undermining democracy with every single election since he's been in power? Well, that's where they are heading!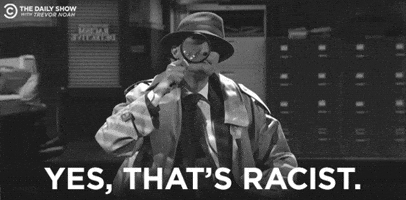 [div style="padding: 20px; background-color: #ffffff; border-radius: 10px; box-shadow: 0px 2px 4px 1px #aaa;"][div style="font-family: arial, helvetica; font-weight: bold; border-bottom: 1px dotted #999; padding-bottom: 8px;"]
[font size="8"]Gun Nut Apologists

[br] [/font] [br]

God damn it. Just… god damn it. I don't really know what else to say here. This is supposed to be a comedy show, but I feel like we're living in a horror movie. Just as we were putting together this week's edition, we have yet another shooting at a fucking school. Have we not learned anything? No, of course we haven't. As long as the trifecta of fucking idiots in Texas is in charge – yes, those gun humping, Fox addicted lunatics Greg Abbott, Ken Paxton, and Dan Patrick. They are literally blaming everything but the guns, it's truly insane what is happening and what they are doing. Seriously, it's like we're living the plot of "Don't Look Up" but replace a giant asteroid with guns. I apologize in advance for the profanity that is about to fly in this entry, because I'm seriously that angry about the events of last week. And never mind that I had some MAGA shithead on Twitter tell me that it was a false flag like the day it happened (who was then immediately blocked and reported). Which brings me to Tucker Carlson, who we already knew was partly responsible for the events that unfolded in Buffalo last week. Seriously, Tucker, there is a special place in hell for you when you get there. And don't think I am forgetting about Sean Hannity either. These two are utterly disgusting and a huge part of why the gun problem is so raging out of control in this county. But don't think we're letting Tucker get away with this one!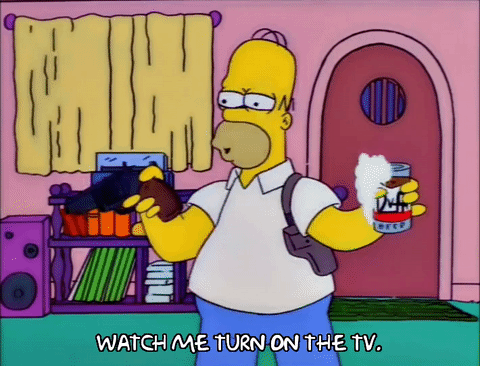 Yeah that's the thing about gun nuts – they think they're toys. They're not! And that's why no matter how many mass shootings we have, no matter where the location, and what the situation, there will always be people defending their precious kill toys. Much in the same way that Gollum wants his precious ring even though its' caused so much death and destruction. And time and time again, fuck heads like Tucker Carlson and Arizona's Wendy Rogers keep pushing the narrative that these shootings are false flags! Tell that to the families of the dead, you morons!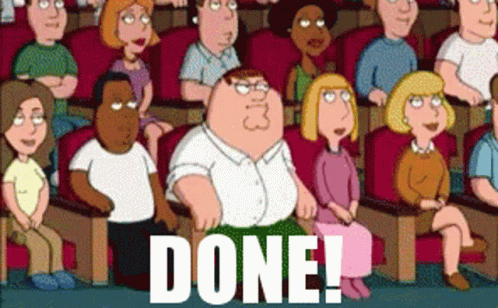 That's exactly how I feel right now – you can't argue with stupid. You can't argue with fucking morons like Ken Paxton, the attorney general of Texas who said after the 2018 El Paso shooting that schools had "too many exits" (see: Idiots #4-19 ). Yes, that was their solution! They might as well hve come out and said "we got nothing". At least they'd be honest! But watch in the next few weeks - conservatives will literally blame anything but the gun. And they will keep making excuse after excuse to keep their precious kill toys. I mean that was the last time we had to cover a mass shooting like that, and inexplicably, this fuckhead Ken Paxton keeps getting reelected! Texas, what the ever-loving fuck is wrong with you? Keep voting with your guns and listening to Fox News dipshits, you're only digging your own graves here.






That's the most infuriating thing about this – people want change in this country and we're actually demanding it. But the same fuckheads like Ken Paxton and Greg Abbott keep getting reelected because conservatives vote on two issues – their wallets and their guns. They don't give a shit about anything else. Which is why we'll be repeating this cycle with a different location and a different day sometime next week or next month. I don't know. Thanks to the NRA, we're all sitting ducks. But this should serve as a reminder – fuck conspiracy theorists.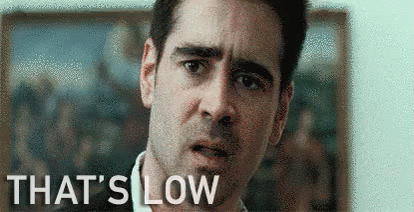 [div style="padding: 20px; background-color: #ffffff; border-radius: 10px; box-shadow: 0px 2px 4px 1px #aaa;"][div style="font-family: arial, helvetica; font-weight: bold; border-bottom: 1px dotted #999; padding-bottom: 8px;"]
[font size="8"]January 6th Insurrectionists

[br] [/font] [br]

You know we've been following the developments of the Committee To Investigate The Events Of January 6th since its' inception. Now they are close to confirming something that we've all suspected – it was an inside job. And we've especially been following what's been going on with insurrectionist and TP USA fan Ginni Thomas. But now things are getting way too real. In fact here's one of the most puzzling questions about the attack so far that no one has been able to really answer. What the fuck were Congressional representatives doing giving tours of the halls of Congress to people on January 5th, when the whole rest of the world was shut down because of COVID? Like seriously, what the fuck? Well now they might have an answer in the form of Rep. Barry Loudermilk (Q – Insurrectionist). Oh come on, we have to do it for this one. My Loudermilkshake brings all the boys to the yard, and damn right, it's better than yours! Damn right, it's better than yours! I could teach you, but I'd have to charge! OK thank you audience! I got that out of my system. But of course the GOP is changing their tune on what really happened on and before January 6th. In fact they're in full on "nothing to see here" mode. Nothing to see here everybody, just a bunch of angry republicans threatening to overthrow the government and murder the vice president. Move along!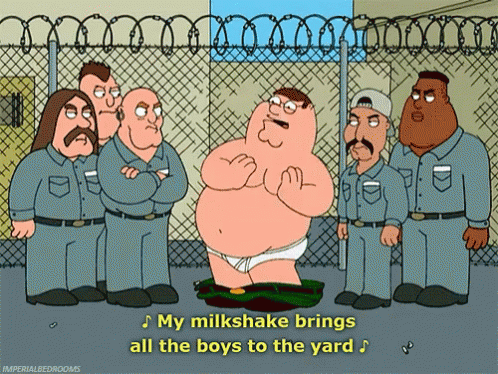 Well OK I got that out of my system. There is some good news though is that the tables are finally starting to be turned on these election denying lunatics. Enter our old buddy, creepy pillow man Mike Lindell. While the MAGA lunatics are tying up the courts over some frivolous and extremely petty lawsuits, the courts are finally fighting back against these abuses! And talk about throwing shit to the wall until something sticks – he wants to file lawsuits in all 50 states! Yeah, good luck with that! Also, Lindell has been talking so much shit about Smartmatic, that the judges have finally had enough!





Thank you, Nelson! And by the way, what kind of fucked up news media do we have that is completely ignoring the fact that the wife of a SITTING SUPREME COURT justice aided and abetted batshit insane theories about the election and her husband sat in on cases that pertained to the election? Just… AHHHH!!!! Why isn't this like national fucking news? Oh that's right because we still have mass shooting after mass shooting making the front page. But really this is why you need to read the back pages of the newspaper everybody – something sinister might be lurking around the corner!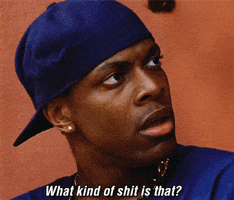 Good question, sir! But there is also some more good news that the tide is starting to turn against these lunatics. And that is participating in the insurrection can be dangerous to your political career. We already saw what happened last week when Madison Cawthorn (Q – Insurrectionist) got unseated in the NC-14 primary. But now they're coming for other members of the Q party including Marjorie Taylor Greene, Paul Gosar, and Andy Biggs. But don't think there aren't more where that is coming from! So January 6th was an inside job after all!







[div style="padding: 20px; background-color: #ffffff; border-radius: 10px; box-shadow: 0px 2px 4px 1px #aaa;"][div style="font-family: arial, helvetica; font-weight: bold; border-bottom: 1px dotted #999; padding-bottom: 8px;"]
[font size="8"]Madison Cawthorn

[br] [/font] [br]

Come on, everyone, sing it with me! Another one bites the dust! Another one bites the dust! And another one on, and another on, another one bites the dust! Oh come on, Madison Cawthorn (Q – Batshit) admitted that he used his wheelchair to move weapons for the MAGA insurrectionists on January 6th! So please excuse me while I engage in a bit of schadenfreude with this entry! You know here's the thing – last week we pointed out that the GOP was so desperate to get rid of him that they would have literally gone to any tremendous lengths to get rid of this guy. And come on, who was the person who leaked his sex tape to the media? Come on, 'fess up! But that said, you know like those cheesy middle / high school movies from the late 80s / early 90s where the bullied kid winds up getting his revenge on the bully and then the bully winds up getting humiliated in the worst way possible? Well, that's what schadenfreude is for you. And I am loving literally every second of this. Because, really, fuck that guy.





Thank you Nelson! So come on, NC-14! What was the final straw? Was it the sex tape? Was it when he admitted that DC was like House Of Cards? Was it when he admitted that he used his wheelchair to move weapons in the Capitol Insurrection? Well, we may never know. What we do know is that we got rid of at least one MAGA cretin. But this is where the bully gets his just deserts – not only did Mr. Cawthorn lose the primaries badly, he's currently under investigation by the GOP! Did he reveal too much about DC orgies? I hear the cult doesn't like that sort of thing.






Yeah maybe he had an independent thought. But you never go against the cult! Think of it like legalized gambling – you never bet against the house. Because the house always wins! Madison made that cardinal mistake of betting against the house. And since the GOP owns most of the media, they used that against him pretty quickly! This is like when the bully gets his just deserts. So now how was the GOP able to pull off this one and sink the incumbent? Because that rarely happens!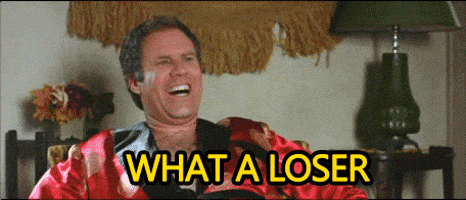 Ha ha ha ha, what a loser!!! And yeah you know what? I totally forgot about that LGB Bitcoin cryptocurrency scam! You know I really got to find a way to make money off the MAGA crowd – they fall for this shit time and time again! And not only do we have all of these things adding up to a perfect storm for Madison, he's also got a sexual harassment claim against him! So yeah add all of these things up and it really is like those movies that I used to watch as a kid! This is freaking hilarious! Now let's go after Marjorie Taylor Greene next!






[div style="padding: 20px; background-color: #ffffff; border-radius: 10px; box-shadow: 0px 2px 4px 1px #aaa;"][div style="font-family: arial, helvetica; font-weight: bold; border-bottom: 1px dotted #999; padding-bottom: 8px;"]
[font size="8"]Elon Musk

[br] [/font] [br]

So our old buddy Elon Musk is unfortunately back in the news. You know him best as the CEO of Tesla and Space X. Well, he's been having what one might call "a bit of a week". His attempt to buy Twitter and turn it into some kind of far right utopia where anyone could say anything they wanted without fear of getting banned or block was met with some extreme backlash to the point where the deal was put "on hold". That's right – we won! For now! In fact the deal was so toxic that notoriously toxic far right Texas governor Greg Abbott deleted a tweet that supported Musk's bid to purchase Twitter. Hey Abbott, you don't want to be pegged as controversial? How about this? Maybe don't support these insurrectionist losers! Because you know what they say – silence means that you're complicit, so yeah your silence is deafening here.






Yeah all of the facepalms! Oh and don't worry, we'll get to the sexual harassment claims in a minute – but first we have to talk about who Elon is voting for! It's no secret that Elon has gone full Red Pill Truther, which we translate to "batshit crazy conspiracy theorist", and was also denounced by the creator of the Matrix herself, Lilly Wachowski. So yeah which, of course you know how the old saying goes – pussy grabbers of a feather flock together!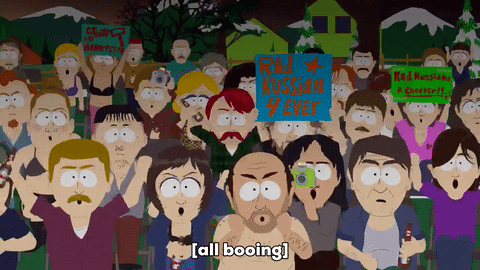 Yeah BOOOOOOOOOOOOOOOOOOOO!!!! Fuck that guy! You have a choice in politics and you choose the most toxic brand of far right politics imaginable? That's pretty lame, Elon. So yeah now that I got that off my chest, we have to talk about Elon's expensive new suit – his sexual harassment suit! You think that maybe this guy might be too toxic to run a social media network? Yeah, just like Zuckerberg, let's put social media in the hands of the most socially awkward people possible. What could possibly go wrong there?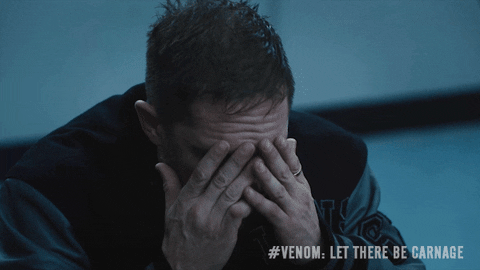 Seriously, I can't even… of course he denies the claims. Just like a good republican who has committed sexual harassment or some kind of other unspeakable crime. But the question is how bad could things get for Elon? Well obviously they have to go there and paint the accuser as a whackjob, which is step number one in male sexual harasser rehabilitation. But in terms of this current accusation against him, I'd definitely rate this between a Louis CK and a Harvey Weinstein. We'll see – we'll see how many harassment claims there are before we up that claim! And with his money, who knows how many people he's paid to keep quiet? But move along, nothing to see here!







[div style="padding: 20px; background-color: #ffffff; border-radius: 10px; box-shadow: 0px 2px 4px 1px #aaa;"][div style="font-family: arial, helvetica; font-weight: bold; border-bottom: 1px dotted #999; padding-bottom: 8px;"]
[font size="8"]Holy Shit

[br] [/font] [br]

Gather around my fair brothers and sisters! It's time to take a seat in the pew and pass the collection plate, for the Holy Church Of The Top 10 has convened and it's time to remind you that the holiest among us are the most full of:




My fair congregation! Please be seated! You know, we live in some strange and bizarre times. And since the leak of the ruling about to overturn the Roe V. Wade ruling, something has been troubling me about my brothers and sisters on the right. They're cooking up something very disturbing. But before we get into that, I want to talk about a documentary on Netflix that I happened to catch during the last week, because it was out there. The movie was called "Our Father", and it sheds quite a bit of light on the topic of the sermon that we're going to be discussing this week. The thing about this movie is that it's a bit weird but it sheds some light on a very important subject. See, I had no idea of how deep the abuse in the Catholic Church goes, and they're the ones trying to rewrite the laws on abortion and forced birth, and if that leak were to go into law, things will get extremely dangerous for women and minorities in this country. Which is why I was so interested in this subject to begin with. It's scary out there.






Yes, he does walk among us! But this is totally insane. It's not what the good LAWRD JAYSUS would want now, is it? No he wouldn't want these abusive psychos smearing his good name, or hurling abuse in the name of GAWD! Which brings me to something that has been intriguing and troubling me lately. It was brought to light to me by one of our parishoners in upstate New York. There's a movement afoot – again with people abusing the name of the good LAWRD JAYSUS – where people are attempting to have as many babies as they possibly can. This movement is called "Quiverfull" and it's as disturbing as you might think it is!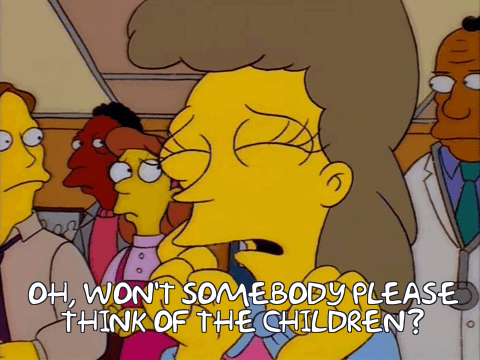 Yes, think of the children! Why doesn't somebody else PLEASE think of the children! I mean isn't that what the LAWRD would want is it? Of course not! Did anybody ever see that movie from a couple years ago - Mad Max: Fury Road ? Remember how disturbing that opening scene was where women were forced to do the bidding of a mad man? That's where this movement is headed! It's a very disturbing and EVIL movement! And it will have dire consequences if it is allowed to continue!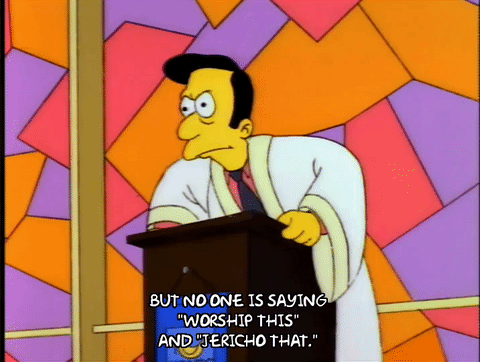 Well that's not the subject this week, now is it? But I've been deeply fascinated and also disturbed by this movement. Especially when you consider the fact that it's got fans and celebrities who are procreating as much as humanly possible. In fact, reggae legend Bob Marley once stated that he'd like to have as many kids as there are rays of the sun. And even Chris Pratt is a fan of this movement. But I must digress. This is a real movement and there are real consequences for believing in something so off the wall batshit extreme!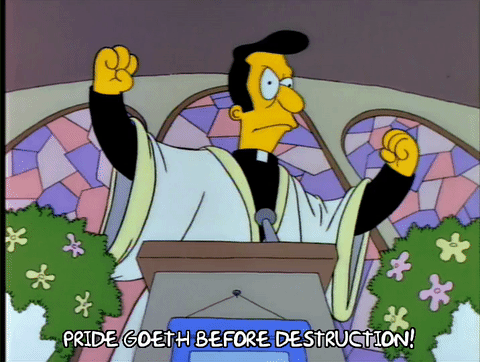 Holy shit, folks! This one got pretty dark pretty fast! Well that's it! We're officially at the end of the season, everybody! We're going to take a break but we'll be back on July 21st. Mass has ended, may you go in peace! That's it this season for:





[div style="padding: 20px; background-color: #ffffff; border-radius: 10px; box-shadow: 0px 2px 4px 1px #aaa;"][div style="font-family: arial, helvetica; font-weight: bold; border-bottom: 1px dotted #999; padding-bottom: 8px;"]
[font size="8"]This Fucking Guy: Doug Mastriano

[br] [/font] [br]




This week's This Fucking Guy is the GOP Pennsylvania candidate for governor Doug Mastriano (Q – Insurrectionist). That's right – the newest candidate for a position of actual power participated in the January 6th Insurrection. In case you're wondering what his MAGA credentials are, he's one of those guys when you look at them, you can shake your head with disgust and say "Where the hell did they find this guy?". Well, I will answer you. He wholeheartedly supports Trump's efforts to overturn the 2020 election and a complete and total ban on abortion, much like another candidate – this fucking guy Herschel Walker. His Facebook page is also filled to the brim with some absolutely batshit theories of what's happening in the world today. Which of course is what attracted Mr. MAGA King Emperor Donald Trump to his cause. And also in case you were wondering, yes, the field of pro MAGA candidates is only going to get crazier and more extreme with each election from now on.






Yup – that's all it takes to rack up endorsements from the MAGA crowd. And when you have people like Michael Flynn and Roger Stone on your side, well, it's pretty much a given that you're a MAG A / Q conspiracy theory nutjob. Oh and it gets worse, so much worse! In fact pretty much Mr. Mastriano's entire campaign is being built on election disinformation. Much like that crazy woman Kandiss Taylor that we discussed earlier. Yeah these are the people who we will have to deal with. Even worse is that the Stop The Steal people are now running for office. Scary times ahead!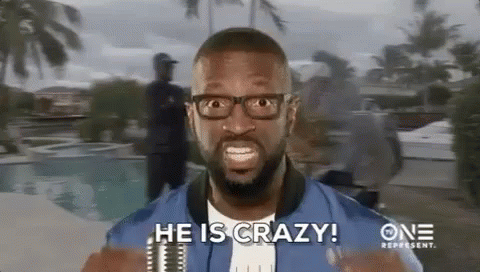 Gee… ya think? But here's the thing – Trump has the MAGA world tied up between supporting election denier Doug Mastriano and reality denier Dr. Mehmet Oz. And of course Trump picks the most incompetent buffoons who could ever possibly be nominated for any kind of office to run. Which is why Mastriano is perfect for the job! And if you can imagine that he's about as far right as it gets, you are definitely correct in that assumption! Oh by the way – one of his nuttier stances? He thinks everyone registered to vote should have to reregister! Gee, how many ways could that go wrong?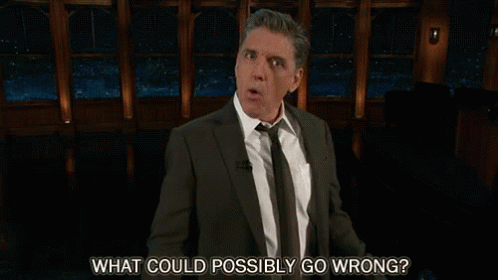 Yes, what could possibly go wrong? That is a good question! And come on, too extreme? This from the party who gave us the most foul, miserable, vile, and worthless excuse of a human being to become president in American history? Yeah keep talking about extremism guys. We're eventually heading toward a country where everyone has guns and nobody has access to abortion. Because… you know, priorities! But that said there is one plus side is that the GOP race for Pennsylvania governor is a crowded one, and nobody sticks out of the pack. And we might, just might, dodge a bullet by not having fucking Dr. Oz in the senate.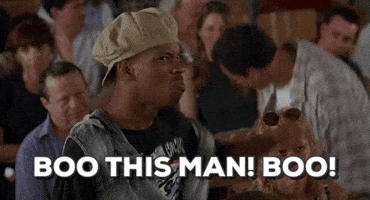 That's your GOP front runner for a gubernatorial position, everybody! He spouts conspiracy theories, sucks up to a wannabe dictator, and really hates trans people! That's Doug Mastriano, this week's:





[div style="padding: 20px; background-color: #ffffff; border-radius: 10px; box-shadow: 0px 2px 4px 1px #aaa;"][div style="font-family: arial, helvetica; font-weight: bold; border-bottom: 1px dotted #999; padding-bottom: 8px;"]
[font size="8"]Conspiracy Corner: Aliens Exist!

[br] [/font] [br]




Welcome back to our segment where we attempt to explain the unexplainable, Conspiracy Corner! In these trying times, when we have a brewing war and a raging pandemic, now a possible civil war, people often turn to conspiracy theories when they just don't want to read past the headlines. We are of course coming to you live from our underground doomsday shelter deep in the New Mexico badlands! In an undisclosed location of course! Let me just adjust my tin foil hat for maximum government interference… they are trying to read yours and my thoughts after all… ah there we go! So this week, with all the problems going on in the world – war, pandemic, poverty, record inflation , Congress chose to devote an entire day to discussing the one topic that's on everyone's minds – do aliens exist? Come on, was Tom DeLonge headlining the keynote speakers here? Oh come on, we kid! We know that Tom is an avid UFO conspiracy theorist! But it's truly insane that this is what Congress chooses to waste time on, no wonder they have ridiculously low approval ratings!






So come on, unexplained ariel phenomenon? That could literally be anything. It could be an experimental airplane. It could be chemtrails. It could be the lizard people. You don't know, man, you don't know! But that said is the truth really out there? There's only one real explanation for all of this, and of course there is. I'm not saying that it's UFOs, but it's UFOs. But I love that it's attempting to dispel disinformation, like what President Biden is attempting to do. Alas, it's too late for that, but you can't blame them for trying! Or can you?






Oh come on, aliens exist! If there's anything that I learned from my high school years, it's that Blink 182 taught me that!



But here's where it gets weird – and you knew that it was going to. But before we get into that, have you seen the Space Force recruitment video? Whew, man it is something else. Roll that tape.



Stay on target! Stay on target! OK I'm getting off topic here, but I am making a point – Space Force might have had something to do with that hearing on UFOs and the unexplained aerial phenomenon that Congress doesn't have a clue what it is. And you know what? We don't either! But that's exactly what they want you to think!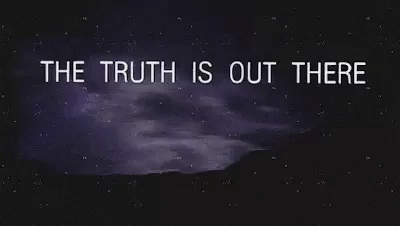 Oh come on, is the truth out there? I'm asking for my many fans of aliens and alien conspiracies! In fact remember in the before times when the worst thing we had to worry about was when people wanted to storm the Rosewell military base that many believe to be known as Area 51 (see: Top 10 #7-6 and Top 10 #8-16 ) ? That was just a mere 3 years ago but it feels like an eternity. But the reason why they had those hearings – the truth may actually be out there! Yes, that's right, my friends – the reason why Congress held these hearings is because there's now 400 reported incidents! That's right – our good friend Tom DeLonge might actually be right about this!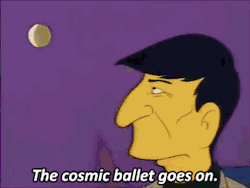 [div style="padding: 20px; background-color: #ffffff; border-radius: 10px; box-shadow: 0px 2px 4px 1px #aaa;"][div style="font-family: arial, helvetica; font-weight: bold; border-bottom: 1px dotted #999; padding-bottom: 8px;"]
[font size="8"]People Are Dumb

[br] [/font] [br]

Hit it!



Of course you know by now that people are people, and people are dumb! I want to preface this segment by saying that we're not going to cover the Trucker Freedom Convoy because everyone knows they're dumb and we really try not to include political segments. And what makes a people are dumb story? Well let's put it this way – someone who robs a Taco Bell? Not People Are Dumb worthy. But someone who destroys a Taco Bell and then calls 911 because they ran out of Nacho Cheese Doritos Tacos? Yeah that does thousands of dollars of damage for an item that costs 99 cents, and that's a People Are Dumb story! So who's stupid this week? I want to start with tis story out of Belfast, Maine where a guy attempted to hide from the cops in plain sight. So wannabe thieves, take note – attempting to disguise yourself as a chair? Not a way to hide from the cops.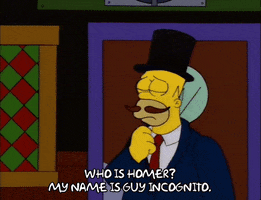 Next up – I want to go to Minnesota for this one. Here's the thing – again another idiot attempting to flee from the cops. And if you're going to flee, it's never a good idea to drive directly into a brick wall, because we all know that the brick wall is going to win 10 times out of 10, right? It's simple physics, don't you know? Maybe unless you're driving that insane armored tank that Alex Jones has. But yeah this happened, and don't be like this, kids. Just don't.






Next up – we have to do this story out of West Virginia. OK I don't do the hyper caffeinated beverages like Monster or Rockstar or Mountain Dew voltage. In fact the last time I had a Red Bull was like 10 years ago. And I was drunk. That said, this is a truly bizarre robbery that took place at a business, and I'm guessing that one of these things wouldn't exist without the other. And I do know that after you drink those beverages, when you gotta go, you gotta go!






Next up – now we go to the Sunshine State, that's the state of Florida, don't you know? Because Florida never fails to bring the crazy each and every week. We have to talk about this story out of the town of Englewood (not to be confused with Inglewood, California). And this is one of those stories that has everything! It's got a sledgehammer, ape masks, a janky getaway car – you know, everything. And that's why I always love to cover the batshit insane stories that come out of Florida!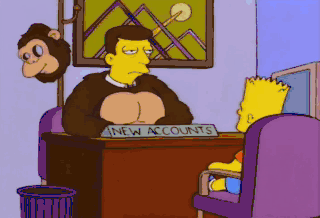 Finally this week – golf! Yes, there is nothing that is spared from the throws of stupidity. And of course it also involves Florida. You know, the state that Homer Simpson famously referred to as "America's Wang". There's plenty of places where you can practice your swing. But maybe don't practice your swing off the side of a major interstate highway! No matter how tempting it might be! Just one of those things – if you're thinking about doing this, don't. But then again there's no limit to the stupidity of the residents of the Sunshine State!





That's it this week for:




[div style="padding: 20px; background-color: #ffffff; border-radius: 10px; box-shadow: 0px 2px 4px 1px #aaa;"][div style="font-family: arial, helvetica; font-weight: bold; border-bottom: 1px dotted #999; padding-bottom: 8px;"]
[font size="8"]Stupidest State 2022

[br] [/font] [br]

16 states will enter and only one state will become the new Top 10 Conservative Idiots Stupidest State!




It. All. Comes. Down. To. THIS!!! Here we are at the championship, folks! Whew, and what a ride it has been! Last week, it was a Final Four for the ages. In the Layover League championship, Georgia towered over all contenders to become the league's newest champion! Meanwhile, some absolutely shocking developments in the Layover League as Tennessee stunned Missouri with that epic comeback in the second half to take the conference championship! This week it's time for our tournament's grand finale! Tennessee. Georgia. One of these two states will win it all and the other will go home! Who will tower above the rest? We are live at the former home of the Los Angeles Lakers, the fabulous Kia Forum in Inglewood for all the festivities! The champagne is on ice, people!

[font size="4"]Stupidest State 2022 Championship: Georgia Vs Tennessee [/font]

[font size="2"]Georgia [/font]

Well folks, the Peach State has towered over the competition! And you want to know why? Well they're led by Brian Kemp and now they have Marjorie Taylor Greene. But the MAGA crowd that is running Georgia is about to be getting even bigger with Herschel Walker. That's right – the MAGA crowd sure can pick them and it's totally insane that this guy even has a chance! But it's like – put a whole bunch of evil people in the same room – how can someone be more evil than the next guy? Well that happened at Mr. Walker's victory party!






Yeah they were fucking booing a president who was expressing remorse over 3rd graders getting shot, and then cheered when Tucker Carlson called Biden "frail"! What a bunch of fucking assholes and psychopaths! That's a new low. And by the way, since the leak on the Roe V Wade ruling that could totally change the face of America as we know it, Georgia is doubling down on abortion laws and making things worse. Yes, they are actively making things a hell of a lot worse.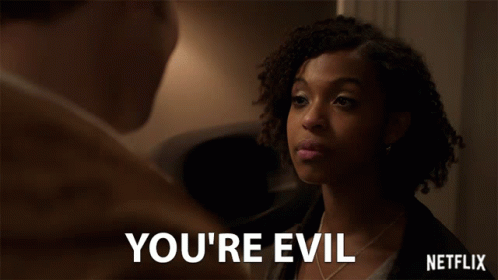 Now you might be wondering – are things going to get any better in the Peach State? The short answer is easy – no. The longer answer is that it's going to be more complicated than that. But we do have potential Georgia governor Stacy Abrhams, savior of the 2020 election, to explain why it's not going to get any better anytime soon. And who can you blame for it? Well you can blame the usual group of idiots running things and your MAGA voting neighbors.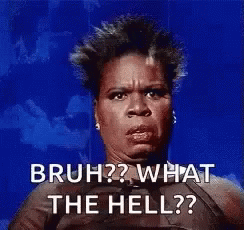 [font size="2"]Tennessee [/font]

The Volunteer State propelled to the top of the Flyover League because they are a hotbed of conservative idiocy and religious insanity. The state capital, Nashville, may be the home of what many refer to as Music City, and that's primarily because it's the home of country music and a little venue known as the Grand Ole Opry. But outside of Nashville's outer beauty, there's a hell of a lot of inner ugly. But what propelled Tennessee to the top of the Layover League is they are the ass part of the Bible Belt and there's a lot of religious insanity in that state. In fact Tennessee is so insane that they actually want to burn books – not just ban them! I've seen where this story goes and it never ends well.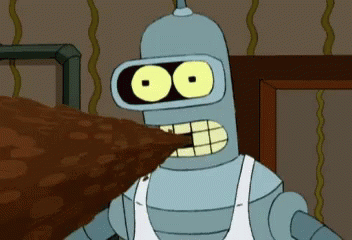 Holy shit! And we have no doubt that the GOP and the Christian fascists will go full Nazi if they win in the 2024 elections. This is just a small preview of where that party is heading! And here's how backwards Tennessee is – there's a county in Tennessee where the director of the board of education doesn't have to have a degree in education! Yes, apparently anyone can be elected for anything! It's just a title, so who cares what the actual job entitles? It is criminally insane how much conservatives are taking this country backwards. And Fox News will cheerlead their every move!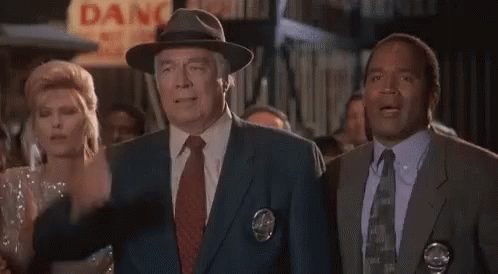 That's right – in Tennessee, the director of education doesn't have to have any formal education experience! Just…. AHHHHHHHHHHH!!!! And you know how far backwards conservatives are taking the Volunteer State? They're bringing the Confederacy back! That's right – the people who we once branded as traitors after the Civil War are now becoming fashionable again! So yeah keep voting conservative folks and watch how far off the deep end your state can go! Tennessee is dragging neighboring states with them, it's almost like a vortex!






[font size="2"]And The Winner Is: [/font]

Wow, this was an incredible matchup! Georgia and Tennessee were tied at 80 with 2 minutes left in the game, but it's been a back and forth defensive battle. Tennessee has the ball… for three!! YES!!! Oh we have a foul! First basket is in… good! Second basket…. It's in! Tennessee has pulled it out, but Georgia is coming back. Score tied at 85 with 15 seconds left… Tennessee for three… IT'S GOOD!!! Tennessee has nailed it, folks! They have won the game and they are celebrating on the court! Wow, what a shot! It's all over, everybody! Final score: 88 – 85! Tennessee is celebrating on the court, they are our new Top 10 Conservative Idiots Stupidest State!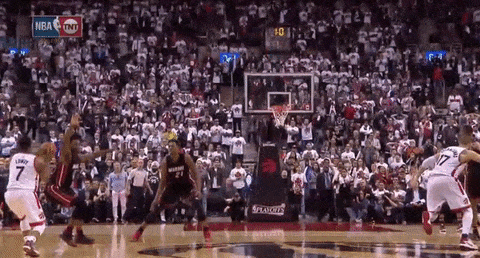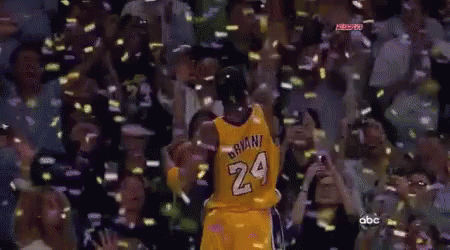 [font size="4"]Net Cutting Ceremony [/font]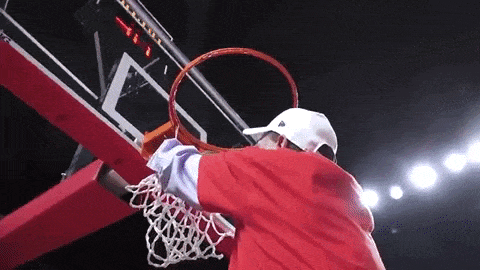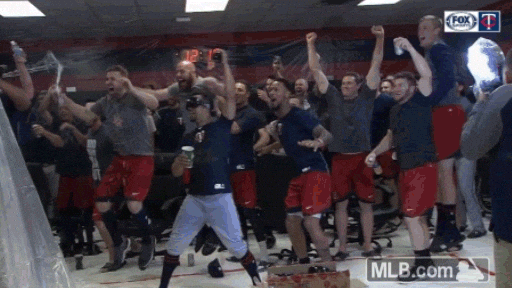 [font size="4"]Statement From The Commissioner [/font]

Thank you very much everybody! I'd like to congratulate Tennessee on becoming the new champions of the NFFSA! They defied the odds and stunned the pundits with their Flyover League win against rivals Missouri! That was a truly outstanding effort! Tennessee, you are a shining example of conservative idiocy, religious intolerance, and hateful bigotry! I'd like to thank all the staff, the venues, the crews, and the players and coaches! Tennessee, you guys earned this one! We'll see you next year! Now let's sing that song that we all know and love!




[font size="4"]One Shining Moment [/font]





[font size="4"]And Now This: [/font]
[font size="4"]Silk Sonic[/font]

Folks, let's get this post season party started! My next guest are probably the biggest group we've had on the show to date. You can see them live at their residency at Dolby Theater in Las Vegas through August 23rd. Playing their song "777" from their album "An Evening With Silk Sonic", give it up for Anderson Paak and Bruno Mars – it's Silk Sonic!!!



Thank you Santa Ana! This is it – this is the end of Season 12, everybody! Boy did that fly by fast, didn't it? I want to thank my staff, my crew, all of our host venues, and of course all of the musical guests we've had through this entire season. We're going to take a few weeks off, but don't worry – we'll have plenty of content between now and when we come back. We'll be returning July 21st with the start of our World Tour 2022 and Midterm Madness! See everyone in July!


Credits

Host: Initech
Silk Sonic Appears Courtesy Of: Atlantic Recording Corporation
Top 10 Conservative Idiots Recorded In Front Of A Live Audience At: Constellation Room at Observatory OC, Santa Ana, California
Images: All images copyright belongs to respective copyright holders.
Videos: All videos copyright belongs to respective copyright holders
Articles: All article content copyright belongs to respective copyright holders
Writing: Top 10 Writing Department
Graphics: Top 10 Graphics Department
Research: Top 10 Research Department
Lighting & Stage Props: Top 10 Lighting Department
Legal: Top 10 Legal Department
Advertising: Top 10 Advertising Department
HR: Top 10 Human Resources Department
Initech's Wardrobe Provided By: JAB Inc.
Wheel Of Corruption By: Studio 1 Stage Props, Burbank, CA
Management: Initech Productions, CCC Management
Follow The Top 10 On Twitter at: @10Idiots
Follow The Holy Church Of The Top 10 On Twitter: @churchoftop10
Questions? Comments? Complaints? Hate mail? E-mail The Top 10 at: [email protected]



Initech Productions: Yes, We Got The Memo



0 replies, 593 views