Sun May 8, 2022, 02:04 PM
Celerity (29,070 posts)
The US Is Now An Exporter Of Terrorist Ideology
Here's what you need to know about an incredibly dangerous, fast growing far right movement you've probably never heard of.
https://thebanter.substack.com/p/the-us-is-now-an-exporter-of-terrorist
Sovereign citizen Bruce Doucette sentenced to 38 years on terrorism related charges. Image: Southern Poverty Law Center
Right-wing crazy comes in a lot of different flavors in America. Most people are familiar with the loudest and most obnoxious; MAGA, QAnon, white militias, the Proud Boys, and so on who get all the headlines and attention. One of the most dangerous, however, flies under most people's radar. It's called the "Sovereign Citizen movement," and in America's current political climate, it is growing like a tumor of steroids. The movement has been churning out terrorists for years, and has now spread to other countries — officially making the US an exporter of terrorist ideology. Vice recently published a report on
how bad it is getting
in the UK, and it is worth noting that their SC movement pales in comparison to our legion of violent, delusional, and well-armed anti-government terrorists. Let me introduce you to a movement designed to produce violence, how bonkers it is, and the dark path it is heading down.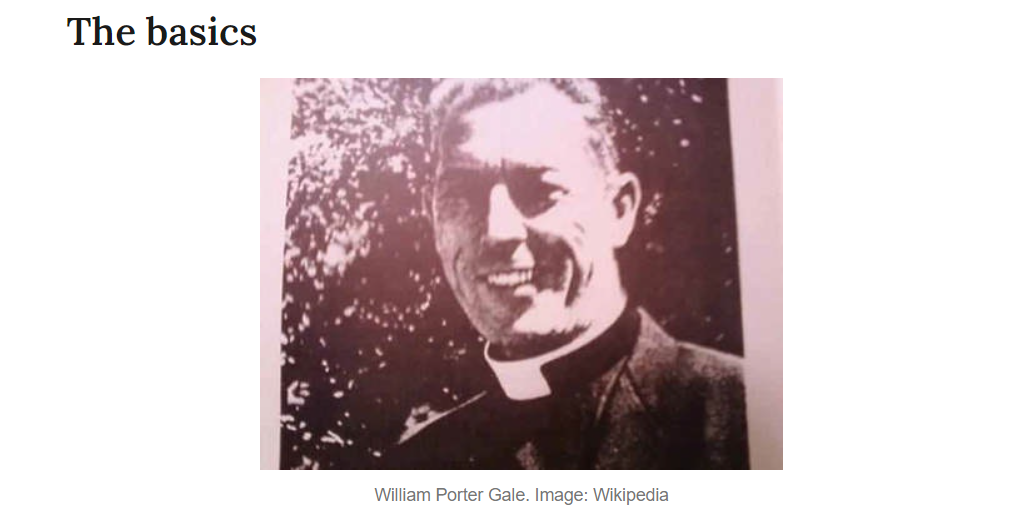 In a completely unpredictable turn of events, the origins of the SC movement have to do with racism and antisemitism. Started by White Supremacist William Potter Gale in the early 1970's, the Sovereign Citizens movement shares roots with the John Birch Society (the crazies who tried take over the Republican Party for over half a century before arguably
finally succeeding
). Gale, a Birch society member and far right Christian, would very much fit in with today's MAGA movement.
The Southern Poverty Law Center reports
:
Potter formed a group of antigovernment Christian Identity adherents who mistrusted state and federal officials. They believed that non-white people were not human, and that Jews possessed a satanic plot to take over the world. They identified themselves as Posse Comitatus, which is Latin for "power of the county" and centers on the idea that county sheriffs are the highest governmental authority. 2Posse Comitatus is based on the Sheriffs Act of 1887, which allowed sheriffs to form a posse that would assist them in hunting down and arresting criminals. Potter's posse believed they served under common law (laws based on their interpretation of the Bible), rather than civil law (legitimate laws formed by the American legal system).
You may notice more than a few similarities between the Sovereign Citizens and QAnon; the antisemitism, the satanic plot, the government being illegitimate (unless controlled by them, of course), laws don't apply to them, etc, etc: The contemporary sovereign belief system is based on a decades-old conspiracy theory. Sovereigns believe that the American government set up by the founding fathers, under a common-law legal system, was secretly replaced. They think the replacement government swapped common law for admiralty law, which is the law of the sea and international commerce. Some sovereigns believe this perfidious change occurred during the Civil War, while others blame the events of 1933, when the U.S. abandoned the gold standard. Either way, they stake their lives and livelihoods on the idea that U.S. judges and lawyers, who they believe are foreign agents, know about this hidden government takeover but argue against it, denying the sovereigns' motions and filings out of treasonous loyalty to hidden and malevolent government forces.
snip
3 replies, 467 views
Replies to this discussion thread
| | | | |
| --- | --- | --- | --- |
| 3 replies | Author | Time | Post |
| The US Is Now An Exporter Of Terrorist Ideology (Original post) | Celerity | May 8 | OP |
| | elleng | May 8 | #1 |
| | Thomas Hurt | May 8 | #2 |
| | Celerity | May 8 | #3 |
---
Response to Celerity (Original post)
Sun May 8, 2022, 02:16 PM
elleng (115,567 posts)
1. Thanks, very interesting.
ONE good part: My son-in-law is a deputy sheriff!
---
Response to Celerity (Original post)
Sun May 8, 2022, 02:42 PM
Thomas Hurt (12,249 posts)
2. In the 70s and 80s they called themselves constitutionalists.
Same fascist ideology, new branding. Sovereigns are just one group in a entire constellation of right extremists starting with the Klan after the Civil War. White nationalism, Christian nationalism, Christofascist Theocracy

Tax protesters
Militias/survivalists
White Nationalists Neo-Nazis (skinheads, Aryan brotherhood, Posse Commitatus, christian identity mentioned in the OP etc.)
Dominionists/Reconstructionists
Birchers
3 iterations of the Klan, (Original post civil war, 2nd Klan that rose to power in the 20s, and the modern Klan)
QAnon
Patriot Movement
Proud Boys
3 percenters
Neo-confederates
Nativists (know nothings Minute Men etc.)
Army of God

Their base and enablers 20 to 30 of the US adult population:

GOP
"Libertarians"
Fundamentalist/Evangelical Christians

---
Response to Thomas Hurt (Reply #2)
Sun May 8, 2022, 02:48 PM
Celerity (29,070 posts)
3. great list
It is so horrible to see all the vermin come back out completely in the open, and now be backed ofttimes with true governmental and LEO power yet again.
fuck