Thu May 5, 2022, 05:02 PM
Top 10 Idiots (479 posts)
Top 10 Conservative Idiots #12-14: Honey, I Shrunk The District Edition


Imagine spending $200 to be a dick and buy out Weinerschnitzel's chili dog supply so nobody else gets a chili dog. Now imagine paying $44 billion to be a dick and buy out one of the world's most popular social media platforms to make it a haven for alt right racists and sexists. Now imagine that backfiring on you spectacularly. So Elon Musk, the Tesla and Space X CEO has been having what one would call a "bit of a week". So what does an actual technology executive think of Musk's planned hostile takeover? Well, according to Bill Gates, the ex-CEO of Microsoft, is not good. And I'm using that in the utmost technical language. And you know how anti-vaxxers are doing everything to not take the vaccine and convince you of how righteous they are by not taking it? Well that's exactly what Elon is doing by taking over Twitter. His intentions for the platform are very bad. And if you think things are bad now, I've often said that Mr. Musk is literally a furry cat and an island fortress away from being a full blown James Bon d villain. And this might make him the next Ernst Starvo Blofeld.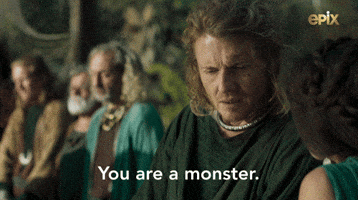 He's not a monster, he's just a troll. You want to know how he could make things even worse? By charging people to use it. Yeah BOOOOOOOOOOOOOOOOOOO!!!! That's right – he could soon start charging businesses and celebrities money to use what is normally a free platform. So if you're keeping score at home – he wants racists and sexists to be able to roam free, while any serious users of the platform will get hosed. This is a shocking level of evil.




?auto=webp&s=23d345de917aedd7fc3e49141c1d2be107ef3d7f

Uh… call you a pedophile just for asking? OK I stole that joke from Honest Trailers. Sue me. But come on, it was good enough to warrant seconds! But if you think news outlets are bad behind a paywall, just wait until it comes for Twitter. I mean come on, there's profit to be had, people! And Elon's gone from full CEO to social media influencer. The bad thing is that it's costing his other businesses like Tesla some major coin. And the Tesla shareholders aren't having any of it.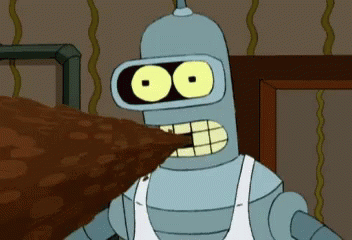 Holy shit!!!!!!!!!! $128 billion! Fuck! That's like ½ the gross domestic product of like ½ the countries in Africa combined. Maybe even some of Europe too. Just think of what you could do with that money, and now think of the missed opportunities now that that money is gone. Sorry, money, your money's happiness is all that monies. Now how is Elon recuperating all that money? He's selling fucking flash drives, memecoins, and NFTs. That's right – NFTs. You know, talk about the 21st century equivalent of fool's gold. Because you have to be a fool to buy this stuff.







[div style="padding: 20px; background-color: #ffffff; border-radius: 10px; box-shadow: 0px 2px 4px 1px #aaa;"][div style="font-family: arial, helvetica; font-weight: bold; border-bottom: 1px dotted #999; padding-bottom: 8px;"]
[font size="8"]Ron DeSantis

[br] [/font] [br]

Fox News has way too much power in this country. And some people watch it too damn much and it's driving them insane. One particular example is our old buddy, Florida governor Ron DeSantis, who wants to be liked by the Fox News crowd so much that he's doing some pretty evil and dumb shit just to please them and maybe get him a good mention on Hannity and some points with some Parler influencers. We need a good title for this entry. Nah. Nah. Nah. OK that's a great one! Honey, I shrunk the district! I mean shit, that's why you don't elect social media trolls to any position of power. But Ron DeSantis and Fox News both definitely stepped in it this week. As his war on Disney is reaching ridiculous proportions, and his quest to dissolve Disney's special Reedy Creek district is out of control. See, kids? This egg is your brain. This egg is your brain on Fox News. Any questions? Thought so. That shit rots your brain. And when you see what it's going to do to the people of Florida, well, is it any wonder why people still vote for these clowns? If I was in Florida I'd be rioting in the streets over this.






Yeah you don't mess with the mouse, man! He's a bad ass! But here's the thing – people who love pop culture love Disney. Who doesn't? They own pretty much every property you could ever care about – Marvel, Star Wars, Pixar, every animated movie ever made that's worth a damn… sorry, Illumination but it's true. Well anyway all fanboy fare siding, what I'm getting at is you don't want to mess with Disney fans, for they are a very vocal bunch. I should know, I live 15 minutes from Disneyland and I should go there more often but it's just too damn expensive. Well, anyway don't mess with the mouse.






Somehow I don't think we'll see Mickey Mouse becoming a giant and destroying Orlando, but don't think it couldn't happen! You don't know! But the fact is that Ron DeSantis is going full tyrant and it's not going to end well for him. Nobody likes a tyrant. And his dissolving of the Disney special district known as Reedy Creek is going to cost him big time. Funny, the party that says that we shouldn't go after private businesses is literally going after private businesses. If there's anything we've learned on this program, it's never get between a man and his profit margins! Or in this case, mouse.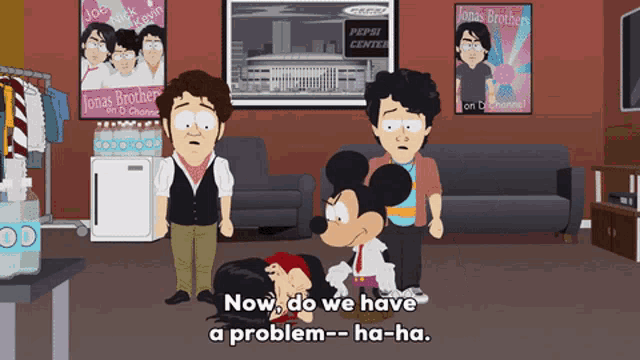 Yeah, Ron DeSantis forgot about that little detail, didn't he? Reedy Creek is a whopping $1 BILLION in debt. You heard me. ONE BILLION IN DEBT. So that means if Reedy Creek is dissolved and the state of Florida takes over that district, then someone has to foot the bill. And that someone is most likely going to be the Florida taxpayers. Again, why does anyone vote for these clowns? And why would Disney leave Florida? If anything, DeSantis just did them a huge favor and gave them a billion dollar tax break. But yeah… Fox News is going to keep us fighting with each other, while the billionaires run off to the bank, and you'd better not go against the cult. Crap even Asa is having an independent thought.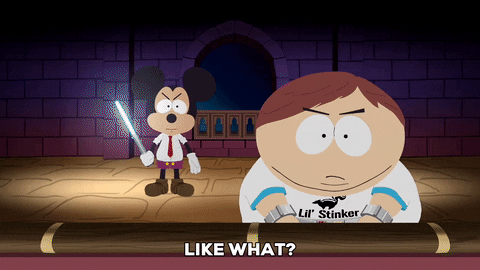 [div style="padding: 20px; background-color: #ffffff; border-radius: 10px; box-shadow: 0px 2px 4px 1px #aaa;"][div style="font-family: arial, helvetica; font-weight: bold; border-bottom: 1px dotted #999; padding-bottom: 8px;"]
[font size="8"]Vladimir Putin

[br] [/font] [br]

It's been two months since the start of Vladimir Putin's illegal and immoral invasion and occupation of the Ukraine. And we've been wondering – where does it all end? Where is it going? Well we do have the short answer to this: he ain't stopping. We also have an even shorter version than that: war were declared. That's right – Pooty plans to declare a full out war against the Ukraine relatively soon, and he's not stopping at the Ukraine. Oh no, my friends. Like your favorite baseball player hitting a home run, he plans to GO ALL THE WAY!!!! And really what's to stop Pooty from conquering all of Europe? Well that answer is a lot more complex, and way too crazy for our crappy little program to be able to begin to comprehend. But as we've been doing through this terrible time in humanity, when we have a raging out of control virus and a raging out of control warlord who has access to nuclear weapons, we'll do our best to power through this shit. But you know what? Why do I get this weird feeling that I do not trust a single word of what Putin says?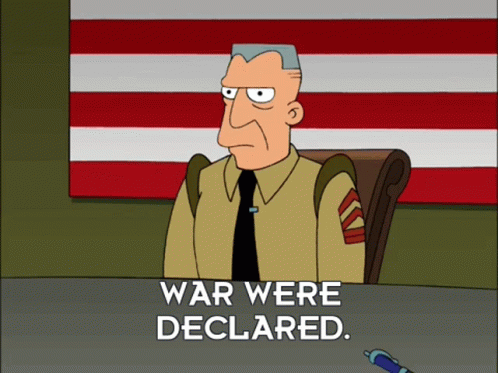 Don't think it's that easy. But the whole world is waiting to see if Putin is going to formally declare war on the Ukraine and is going to be waiting with a response – and it will be one that he guarantee will not like. Probably the only way this ends at this point is with him turning up dead in a basement bunker somewhere in Russia. But that being said, watch out world. One nightmare is over, but a new one is just beginning! Sheesh I feel like the people who say that we won't be experiencing World War III in our lifetime probably will experience it starting next week!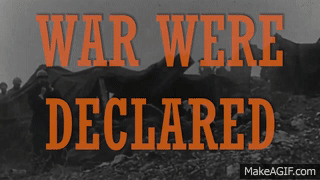 So you might be thinking "Wait, isn't the Ukraine Army kicking Putin's ass? Didn't he not think this through enough?". And I answer you good sir / madam – 1. Yes. 2. No. In fact the war in the Ukraine is so poorly thought out that if Putin were to formally declare war on the Ukraine, it would backfire on him big time. And the other question on the table – what's going on May 9th? Well that answer is – it's very complicated. Why would Putin use the victory of World War II to start World War III? It's criminally insane, and he doesn't have a lot of options.







Ha ha ha ha ha ha ha! That one never gets old! What's next for Pooty? Well he's planning on attending the G20 Summit in Jakarta this year. And he's not going to be exactly what one might refer to as "welcome" there. Remember that scene in the Dictator when General Aladeen goes into that restaurant that's full of people who he ex-communicated and want him dead? Yeah if Putin actually shows up at G20, this might be the literal real life equivalent of that scene!






[div style="padding: 20px; background-color: #ffffff; border-radius: 10px; box-shadow: 0px 2px 4px 1px #aaa;"][div style="font-family: arial, helvetica; font-weight: bold; border-bottom: 1px dotted #999; padding-bottom: 8px;"]
[font size="8"]That Former Guy

[br] [/font] [br]

We've largely been trying to avoid talking about the Former Guy's rallies lately. But they're getting weirder and weirder. Never mind that he's turned Mar-A-Lago into some kind of weird Studio 54 for conspiracy theory extremists. But with the 2022 midterms coming up, we have to talk about the kinds of candidates that he's attracting and endorsing. Now here's the thing – it's probably a good thing that Trump is avoiding major cities and holding them in the middle of nowhere. Because then we get pictures coming out of the rallies that look like this:


Link to tweet



That's real! Seriously, these are the people who have the nerve to call us "sheep". Here's the thing Trump fans – major cities are where people live. I go to Chicago and Seattle and Baltimore and Cleveland and Detroit and New York and Washington DC. Would I go to Cullin, Alabama, or Selma, North Carolina, or Delaware, Ohio? Not on a bet! Trump's last rally drew 3,000 people. Or as we call it in LA, a "minor traffic incident on the 405 northbound". But it draw this guy:






Boy, MAGA sure has a type don't they? And by the way in case you're wondering why Trump likes this guy, remember what we keep saying about how ass grabbers of a feather flock together? That's right – he's had multiple accusations of sexual harassment against him! Yeah right now my eyeballs are rolling about as far back in my head as possible. But if you're going to lay down the accusations, you'd better be able to stand up to the MAGA cult. Because they're armed and angry and they're coming for every election. No independent thoughts allowed here!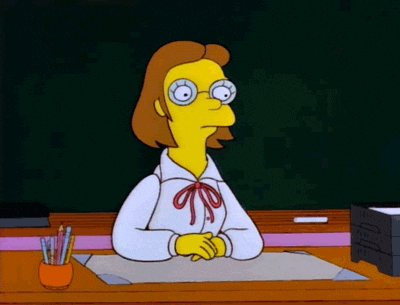 And by the way where are Trump supporters getting their money from? Some are traveling from rally to rally like they're in some kind of group that used to follow around the Grateful Dead. At least with the Grateful Dead, they had pot, LSD, and beer at their shows. What does Trump have at his shows? I am guessing maybe Ivermectin and bath salts? But this is one of those things where I think it's really time to start following the money. Because the longer these rallies go on, the more we enable this guy. If we took away their money they might have to, I don't know, get real jobs?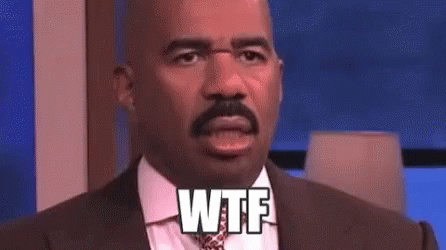 Wow, I'm shocked that Trump actually cares about the safety of his rally goers. He's the kind of guy who would hold a rally in the middle of a tornado while claiming that only stupid losers followed the weather warnings, and then his supporters would go threaten the weather reporters. They really are that predictable, aren't they? And if you're wondering what the next rally he's doing, or the next batshit crazy candidate he's endorsing, just look at what's going on with his Ohio rally. And by the way that guy from the earlier article who said he wanted to give his son a political education? You might want to read up on the kind of quality candidate he's endorsing.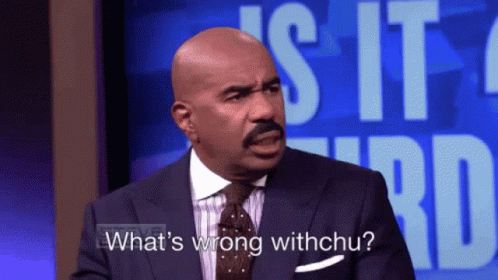 [div style="padding: 20px; background-color: #ffffff; border-radius: 10px; box-shadow: 0px 2px 4px 1px #aaa;"][div style="font-family: arial, helvetica; font-weight: bold; border-bottom: 1px dotted #999; padding-bottom: 8px;"]
[font size="8"]Sean Hannity

[br] [/font] [br]

So one of the biggest questions in regards to the January 6th Insurrection that is on everyone's mind is – what the hell would have happened if they had succeeded? And also what was Fox News planning to do that day if they had? The latter question is what we're here to report on for this entry. The thing is we know Fox News had their hands in an attempted coup of the United States government. And one individual we know in particular was very close to Trump and many people know him to be the Joseph Goebbles of the Trump administration. Yes, Sean Hannity that's you. But there's a ton of questions that the Committee wants to know about Sean Hannity's involvement in the January 6th uprising. But you know what? At least we got one answer. Even Hannity, Trump's mouthpiece himself, is concerned about the lunatics taking over the party. Hey Hannity, Fox News enabled and continues to enable these lunatics. You don't get to weasel your way out of this one! Look, we all know that Trump is a crazy lunatic himself. Those of us who aren't members of the News Corp. cult can see it. But you and Trump enable these lunatics, and Trump attracts crazy people to his cause. I mean look at Marjorie Greene and Tommy Tuberville.






Oh it gets weirder. We all know that Sean Hannity is the ultimate conservative yes man – he will say yes to anything involving a conservative agenda no matter how evil it is. It's truly scary that the party that defended the US against the Taliban is now turning into the Taliban themselves. Really think about it – there's increasingly no discernable difference between today's Christian right and the Taliban. So that being said, that was kind of a weird segue but if the MAGA cabal had succeeded and taken over the government on January 6th, Sean Hannity would have been Trump's mouthpiece, literally.






But for our military friends out there, you know there's that one guy in the troop who kisses the sarge's ass no matter how terrible of a job he does? Yeah Sean Hannity is that guy. I mean let's think about this for a minute here. We've reported that Hannity has literally had good night phone calls with Trump (see: Top 10 #4-15 ). But now we know what Hannity really thinks of President Biden – and well come on. Have you seen your favorite former president lately? The guy is completely off his rocker.






Yeah shut up! Come on, I could pull literally any number of clips from a Trump rally in the last couple of weeks. The dude could barely hold onto a glass and allegedly wears diapers. And have you seen him attempt to drive a car? Laughable. So yeah we all know who the preferred president of Fox News is, and they side with Shithead Squadron. But this is the even scarier part of Hannity's text reveal – there was talk of martial law. Yes, the Q Anon fantasy of Trump enacting martial law would have come true, if they had succeeded. That's some seriously scary shit. But of course it would be enacted by people who can't even spell "martial law".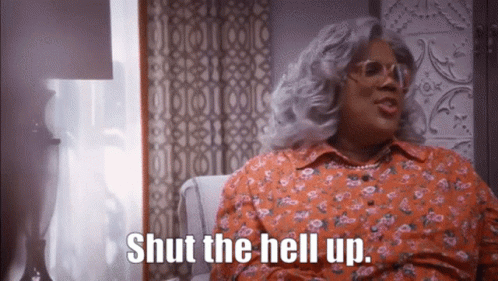 [div style="padding: 20px; background-color: #ffffff; border-radius: 10px; box-shadow: 0px 2px 4px 1px #aaa;"][div style="font-family: arial, helvetica; font-weight: bold; border-bottom: 1px dotted #999; padding-bottom: 8px;"]
[font size="8"]Holy Shit: The Weird World Of Marjorie Taylor Greene

[br] [/font] [br]

Gather around my fair brothers and sisters! It's time to take a seat in the pew and pass the collection plate, for the Holy Church Of The Top 10 has convened and it's time to remind you that the holiest among us are the most full of:




My fair congregation! Please be seated. How do you like our new set, everybody? It's a preview because this August we're celebrating 5 years of this segment! Yeah how about that? Time flies doesn't it? Well anyway in our quest to find out what makes the Christian right tick, we generally tend to look at the bigger picture here. But today we're looking at a much smaller one. And focusing on a really terrible member of the Christian right, specifically. I'm of course talking about Georgia's Marjorie Taylor Greene, who's a fundamentalist Chris tian and extremist member of the Q Anon / conspiracy theory wing of the GOP. We've normally tried to avoid talking about this individual given how toxic and off the wall batshit crazy she is. But this week after she's said some ridiculous theories about the church, we feel that we can no longer avoid her. Because when you start talking shit about the church, or you say some ridiculously batshit crazy stuff, that's when you wind up on our little program. And whew, it's only going to get weirder.






Yeah so not only did Ms. Greene not back off of her controversial comments, she doubled down on them! She literally is the world's biggest Facebook troll right now. Because that's what happens when supporters of the unholy, ungodly Dark One get elected! I of course speak of a man so foul, so depraved and disgusting that his name dare NOT be spoken in my church! And how dare people have differing opinions about religion? Well no because that's how vile and toxic Marjorie is, and it's truly terrifying where this party is headed.






No, Marjorie, it's not SAYTAN! It's supporters of the Dark One and their opposition to proper sex education! I mean think about it – look at the states where the abortion rate is high and sex education is low. It's not that hard to see the cause and effect here. Now this is where things really start to take a turn because we don't think Ms. Greene speaks for the church. She definitely does not do what the good LAWRD JAYSUS would want now is it? No, she worships the unholy, ungodly Dark One! And all of the evil that he brings! So if we extrapolate, does that mean that Ms. Greene worships the devil?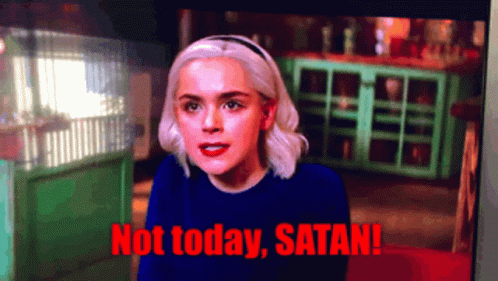 Yes that's right! Not today, SAYTAN! For you must stand up to the good LAWRD JAYSUS! But that said, you know that our Good Book says that lying is a sin! But not in the eyes of Marjorie Greene, because she says some ridiculously crazy stuff. But when put under oath? She can't remember any of it, that's exactly a play in the far right playbook. It's always someone else's fault. Or it was a false flag. Or it just didn't happen. Well, Marjorie, you do not represent the interests of the church. You represent some very high and mighty extremist thinking! Does that make them the Taliban?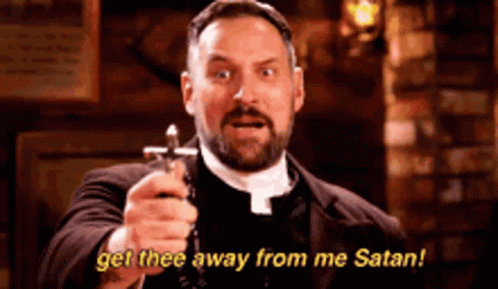 So, my fair congregation, that's the twisted world of Rep. Greene in a nutshell. She does not represent the church, she's just a social media troll. Don't expect this story to go away either. Mass has ended, may you go in peace! That's it this week for:





[div style="padding: 20px; background-color: #ffffff; border-radius: 10px; box-shadow: 0px 2px 4px 1px #aaa;"][div style="font-family: arial, helvetica; font-weight: bold; border-bottom: 1px dotted #999; padding-bottom: 8px;"]
[font size="8"]People Who Somehow Got Elected: Madison Cawthorn


[br] [/font] [br]

Politicians at the state and local levels who are so toxic, you wonder how they're able to get away with the things they get away with. This is:




This week – North Carolina's Madison Cawthorn (Q – Batshit). How did this guy get elected? Well it's easy – it's because he's clean cut, appears at churches and says what the MAGA crowd wants to hear from a political candidate. But that's about it. He may be nice on the surface but deep down he's got a very ugly side. Well in fact he may be the Kevin Spacey of the MAGA movement. That's right – we just compared Cawthorn to Kevin Spacey. And there's a reason for that is because not only is he batshit crazy, but he's got some… hidden tendencies. As comedian Bill Hicks once said, anyone that far to the right is hiding a deep, dark secret. Of course Mr. Hicks never met anyone as crazy and far to the right as Madison Cawthorn or Marjorie Taylor Greene, both of which we're certain that they may have actual skeletons in their closets. But Madison Cawthorn may be in a whole heap of trouble over his latest scandal, but he's a white male conservative, so nothing bad will probably ever happen to him, but actual GOP representatives are desperately trying to get rid of him.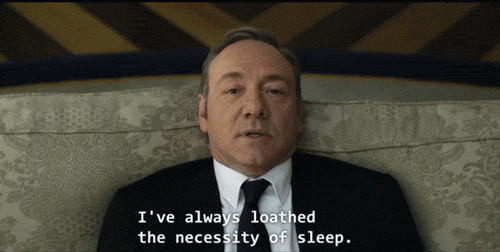 Remember when that show was great? We miss those times. House Of Cards was a show where you actually wanted to root for the bad guy, and Kevin Spacey's character in that show was a very, very bad guy. And not only does Mr. Cawthorn have some very creepy tendencies, he acts them out in more ways than one. So not only has he been seen with male staffers?? hands on his crotch, some very incriminating photos of him recently surfaced. Again, it looks like he's so toxic that the GOP is desperately trying to get rid of him. We smell a potential scandal brewing here.






Yeah so that happened. But with congressional idiots like Madison Cawthorn, Marjorie Greene, Paul Gosar, and Lauren Boebert, it seems like the GOP is trying to get its' own version of someone like Alexandria Ocasio-Cortez and Ilhan Omar. But they don't have anyone like that, so they're scraping the bottom of the barrel. Not only is Madison Cawthorn knee deep in scandal regarding his personal life, his professional one may be in jeopardy too. Because it seems that people are catching onto the fact that he's a habitual liar. In fact, that makes him not only quality MAGA material but also a key player in the House Of Cards. Ha, quality MAGA material. Like there is such a thing.







Of course, because totalitarianism is so much easier. And that's where the GOP seems to be headed. So while Madison may be a making of the GOP's own design and he won't be the last, that's for damn sure, we can guarantee one thing. Until the voters of NC-14 decide that he's too toxic for them to continue to be their representative, he will be embroiled in scandal after scandal. Because that's how the MAGA crowd rolls. We can't get rid of these people, but we can see them fall slowly down the proverbial rabbit hole of scandals.






So there you have it – insider trading in a memecoin scheme, habitual lying and some potentially incriminating sex scandals. That's North Carolina's Madison Cawthorn, yet another politician who we can add to the inexplicably ever growing list of:





[div style="padding: 20px; background-color: #ffffff; border-radius: 10px; box-shadow: 0px 2px 4px 1px #aaa;"][div style="font-family: arial, helvetica; font-weight: bold; border-bottom: 1px dotted #999; padding-bottom: 8px;"]
[font size="8"]Conspiracy Corner

[br] [/font] [br]




Welcome back to our segment where we attempt to explain the unexplainable, Conspiracy Corner! In these trying times, when we have a brewing war and a raging pandemic, people often turn to conspiracy theories when they just don't want to read past the headlines. We are of course coming to you live from our underground doomsday shelter deep in the New Mexico badlands! In an undisclosed location of course! Let me just adjust my tin foil hat for maximum government interference… they are trying to read yours and my thoughts after all… ah there we go! This week it's come to my attention that some very far right MAGA operatives are attempting to sabotage voting systems at the state and even local levels in a bizarre attempt to overthrow the 2020 election. Which they are currently attempting to do at about the same rate as Wiley Coyote attempting to catch the Road Runner. In today's GOP the inmates really are being let out of the asylum. Here's more.






God imagine having that guy as your lawyer! But oh no my friends, this isn't some mere plot to overturn the election. It's a plot to undermine democracy. Make no mistake that the MAGA movement isn't on our side. They say they want freedom while they secretly lust for a totalitarian authoritarian dictatorship. It's truly frightening where this party is headed. But it's no accident that MAGA is installing their operatives in election sites and at voting machine companies. Oh it's all – as the Joker says – it's all part of the plan!






Here's the thing – this whole campaign to undermine voting systems in an attempt to declare election results fraudulent if the MAGA cult doesn't get their way? It's no accident. It's part of a campaign spearheaded by – you guessed it – Mike Lindell! Yes, we all laughed when he talked for 3 days straight into an empty room, but was really strategy planning. The Jan. 6th insurrection didn't just happen overnight – there was a lot of planning involved. The upcoming midterm elections? They're just a test launch to see if his program works or not.






Well if there's anyone who needs to be locked behind padded walls, it's Mike Lindell. That dude is seriously a couple of beers short of a six pack. So not only is MAGA getting into the election offices, they're also getting into the election cycle. Consider batshit crazy candidates like Kari Lake of Arizona or Charles Herbster of Nebraska. The candidates are out there, they're real, and they're every bit as crazy as you might think. The MAGA movement isn't dying, folks. It's gaining momentum. And it's being spearheaded by idiots like this. Don't think for a minute that Mike Lindell is squandering his money away foolishly. You know the old saying – a f ool and his money are soon parted. But, as the MAGAs say, you got to trust the plan!







[div style="padding: 20px; background-color: #ffffff; border-radius: 10px; box-shadow: 0px 2px 4px 1px #aaa;"][div style="font-family: arial, helvetica; font-weight: bold; border-bottom: 1px dotted #999; padding-bottom: 8px;"]
[font size="8"]I Need A Drink

[br] [/font] [br]

Hey everyone! I don't know about you but I could really use a drink!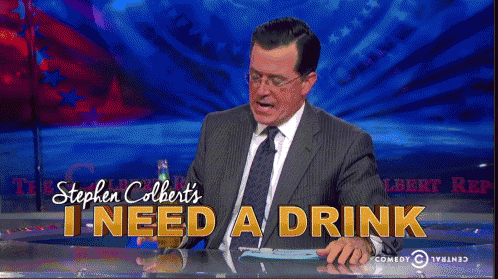 So of course you know that the idea of this segment is that we have some drinks and while we're having drinks we talk about literally anything in the news as long as it doesn't relate to politics. Because let's face it, there's a lot of really dark shit out there. And it's about to get even darker. So let's kick back with a glass of your favorite beverage and just relax, OK? The topic this week? Well, sorry ladies, but we have to talk about the male anatomy this week. And a particular part is getting a lot of bad press. So tell me bartender, what goes well with a story about average penis size? Cream soda? I know there's a joke there but I'm not touching that one with a 10 foot pole! I'll just stick with my usual Jack Daniels mixed with Jack Daniels. So that being said, we need to talk some biology here. The fact of the matter of this study is… it's not good. And being an American male, I of course have a vetted interest in this subject, but it's for research purposes! Research purposes! And where's my drink? But anyway here's the gist of what's happening.








I don't think that wine glass is big enough! And speaking of things not being big enough… thank you, audience! See what I did there? You might be asking yourself "Where does the United States rank among the world's largest penises?". And I answer you - we didn't even make the top 50. Yeah I know this article comes from the New York Post but I couldn't find a more reliable source. But come on, we rank 59th? No wonder white American Christian males are so insecure! Guess Tucker's Testicle Tanning doesn't cut it, does it?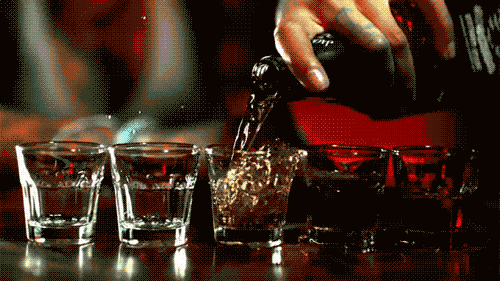 Oh yeah that's the good stuff! Oh and by the way, you might also be wondering – which country is most likely to lie about it's penis size, average or not? The answer to that question is – Australia. That's right, the Land Down Under has a huge problem with lying about its' average size. Although in Australia they're much more laid back than they are here. Maybe that's because they might be bigger than the average? Or smaller? Or they just don't care which is why they are lying about it. I don't know, it could be all of the above.






Honesty is the best policy? Ah ha ha ha ha ha ha ha ha ha ha ha ha ha ha ha ha ha ha ha ha ha! Oh wait, you're serious. Let me laugh even harder.… Ah ha ha ha ha ha ha ha ha ha ha ha ha ha! Honesty is the best policy…said literally no one ever when it comes to penis size. Trust me, I'm a guy, I have literally heard some of the dumbest shit ever said when it comes to the subject of penis size. And by the way in case you're wondering which part of the body can also determine what the guy is like downstairs? Well look to the face! That's right – it's the only other part.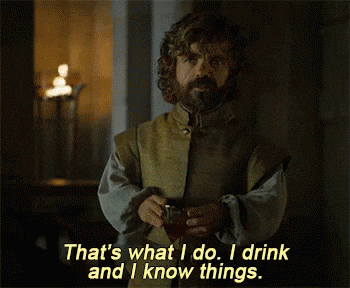 [div style="padding: 20px; background-color: #ffffff; border-radius: 10px; box-shadow: 0px 2px 4px 1px #aaa;"][div style="font-family: arial, helvetica; font-weight: bold; border-bottom: 1px dotted #999; padding-bottom: 8px;"]
[font size="8"]Stupidest State 2022

[br] [/font] [br]

16 states will enter and only one state will become the new Top 10 Conservative Idiots Stupidest State!



Welcome back to the Top 10 Conservative Idiots Stupidest State! Last week it was a wild one as Arizona challenged Georgia for the Batshit Conference crown and nearly gave them a run for the money. But Georgia finished strong with a 5 point advantage. This week it's the Fiscal Irresponsibility Conference Finals as fan favorite #1 Kansas takes on scrappy challengers #3 Nebraska! We're live in Seattle at the home of the NHL's newest franchise, the Seattle Kraken , at the Climate Pledge Arena for all of the action action action! Let's go to the floor, shall we?

[font size="4"]Fiscal Irresponsibility Championship: Kansas Vs Nebraska [/font]

[font size="2"]#1 Kansas [/font]



Kansas are the proverbial fan favorites in the Fiscal Irresponsibility Conference for a reason. They spend money. And not only that, they spend money that they don't have. And it's yet another state where Fox News has a massive stronghold on the people and even the electorate. Fox is so strong there that their talking points are becoming state policy, much like in Florida. In fact just to give you an idea of how insane the Kansas state legislature is, despite that they have a Dem governor, they try to pull shit like this.






Now here's where I say that Kansas spends money that they don't have. Last time we pointed out that they are literally digging a $1 billion hole in their state. That's right, you heard me. One billion dollars! So where does that hole go? Well the short answer is that nobody knows. The long answer is that once again, it's complicated. It's basically a giant well that's supposed to hold water in case of a drought, but right now it's a one billion mystery hole.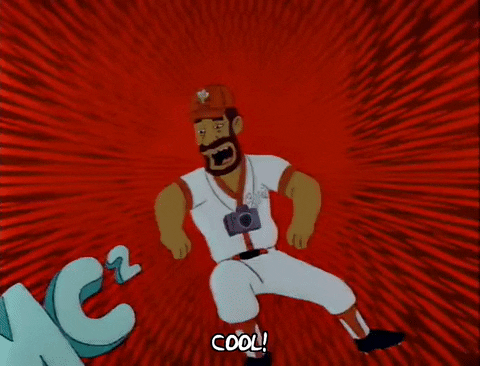 Yeah no I don't think there will be any of that in the Kansas mystery hole. But then again you know how Florida is fighting back the "Woke Disney"? Well Kansas might join them. That's right – lost in the headlines was this interesting bit of information. Like seriously, the GOP fights the pettiest battles, don't they? We're fighting a pandemic and a power hungry dictator bent on world domination. They're fighting Mickey Mouse because he was mean to Ron DeSantis. And come on , MAGAs, time to admit you don't really care about kids, OK?






[font size="2"]#3 Nebraska [/font]



When we last left the Cornhusker State, they were knee deep in a drought and a budget crisis, led by MAGA friendly governor Pete Ricketts. But now it's primary season, and they're about to have a really huge MAGA problem on their hands. Think Pete Ricketts is bad? Wait until you meet the Trump endorsed MAGA friendly candidate Charles Herbster. Given the fact that he's already got some sex scandals about him, things are about to get a whole lot worse if he somehow won the upcoming election!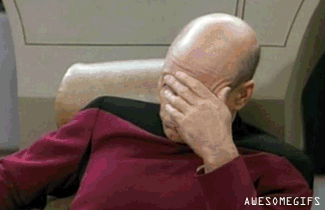 Oh come on, the GOP continues to sink lower and lower with each new candidate. I mean seriously, Al Franken got kicked out of the senate for a ridiculously stupid photograph. Yet somehow this ass grabbing moron could be the next governor of Nebraska? Good god, I need to get out of this country for a while. And by the way, the GOP really needs to drop the "conservative" label from its' party, because they don't really conserve anything. Just look at the latest bill Pete Ricketts proposed: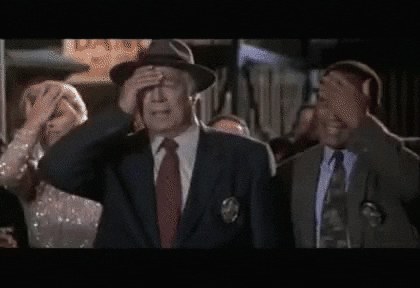 Oh come on, have you been following the GOP for the last five years? Of course they're going to do the hurtful and irresponsible thing. Their party is all about "owning the libs" now, don't you know? It's not that they're happy. It's that you're miserable. And speaking of people being miserable, the Nazi party is back in Nebraska and they had a huge event there. Since Trump had one of his idiot rallies in the middle of nowhere, lost in the headlines last week was this little ditty. There was also this about a possible "religious freedom" bill which does not have anything to do with freedom, and some are saying that they may have gone too far!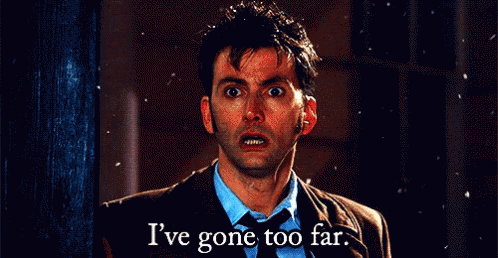 [font size="2"]And The Winner Is: [/font]

Whoa, ladies and gentlemen, do you believe in unlikelyhoods? This is unbelievable – Kansas barely showed up! Nebraska is running all over them and they will be the third team in this tournament to upset a #1 seed! Can you believe this? Nebraska is ahead with 14 points left in the second half… for three!!! YES!!! And that's all she wrote, folks! Nebraska has done the unthinkable and upset Kansas to take the Fiscal Irresponsibility crown! They are celebrating on the court! Final score: 96 – 79! Cut that net guys, you earned it!




[font size="4"]Next Week: [/font]

We have to take a week off next week, but when we come back on the 18th, it's time for the Stupidest State Final Four! Nebraska. Georgia. Tennessee. Missouri. One of these states will take home the trophy and become the new Top 10 Stupidest State! We are two short rounds away from crowning our champion, folks! We will be live at the home of the USC Trojans, the fabulous Galen Center in Los Angeles, for all the action!



[font size="4"]And Now This: [/font]
[font size="4"]St. Paul & The Broken Bones[/font]

Ladies and gentlemen, my next guest is a great band from Birmingham, Alabama! You can see them on tour through July 16th. Playing their song "Minotaur" from their album "The Alien Coast", give it up for St. Paul & The Broken Bones!



Thank you Burbank! So we unfortunately have to take a short break next week, we'll be back on Thursday, 5/19 with a brand new edition live from Santa Ana and the conclusion of Stupidest State 2022! See you next week!


Credits

Host: Initech
St. Paul & The Broken Bones Appear Courtesy Of: ATO Records
Top 10 Conservative Idiots Recorded At: San Jose Improv, San Jose, CA
Images: All images copyright belongs to respective copyright holders.
Videos: All videos copyright belongs to respective copyright holders
Articles: All article content copyright belongs to respective copyright holders
Writing: Top 10 Writing Department
Graphics: Top 10 Graphics Department
Research: Top 10 Research Department
Lighting & Stage Props: Top 10 Lighting Department
Legal: Top 10 Legal Department
Advertising: Top 10 Advertising Department
HR: Top 10 Human Resources Department
Initech's Wardrobe Provided By: JAB Inc.
Wheel Of Corruption By: Studio 1 Stage Props, Burbank, CA
Management: Initech Productions, CCC Management
Follow The Top 10 On Twitter at: @10Idiots
Follow The Holy Church Of The Top 10 On Twitter: @churchoftop10
Questions? Comments? Complaints? Hate mail? E-mail The Top 10 at: [email protected]



Initech Productions: Yes, We Got The Memo


0 replies, 307 views