Mon Nov 22, 2021, 07:26 PM
Celerity (24,107 posts)
Democracy faces perfect storm as the world becomes more authoritarian

https://www.idea.int/news-media/news/democracy-faces-perfect-storm-world-becomes-more-authoritarian
STOCKHOLM—The world is becoming more authoritarian as autocratic regimes become even more brazen in their repression. Many democratic governments are backsliding and are adopting authoritarian tactics by restricting free speech and weakening the rule of law, a trend exacerbated by the Covid-19 pandemic.

These are the key findings of the "The Global State of Democracy Report 2021 - Building Resilience in a Pandemic Era", published on 22 November 2021 by the International Institute for Democracy and Electoral Assistance (International IDEA), an intergovernmental organization based in Stockholm. The global Report will be presented on 22 November 2021, 15:00-17:00 CET during a live-streamed global launch event, including a keynote message from Jutta Urpilainen, the European Commissioner for International Partnerships. The report comes at a timely moment—ahead of US President Joe Biden's Summit for Democracy on 9-10 December, when around 100 countries will gather to discuss the challenges facing democracy.

"The Global State of Democracy report is not a wakeup call, it's an alarm bell. Authoritarianism advances in every corner of the earth. Universal values – the pillars of civilization that protect the most vulnerable – are under threat. The EU shares many of the challenges. But we do have a unique and diverse experience of democracy. Our Team Europe Democracy (TED) Initiative, that we are launching today, brings EU and member states' democracy support together for the first time. We will not weather this storm divided, and we will learn as well as teach. We need Global Action for Democracy and the EU will play its part including at the upcoming Summit for Democracy", said Jutta Urpilainen.

The number of backsliding democracies has doubled in the past decade, now accounting for a quarter of the world's population. This includes established democracies such as the United States, but also EU Member States such as Hungary, Poland and Slovenia. More than two-thirds of the world's population now live in backsliding democracies or autocratic regimes. Overall, the number of countries moving in an authoritarian direction in 2020 outnumbered those going in a democratic direction.
snip
https://www.idea.int/gsod/sites/default/files/2021-11/the-global-state-of-democracy-2021_0.pdf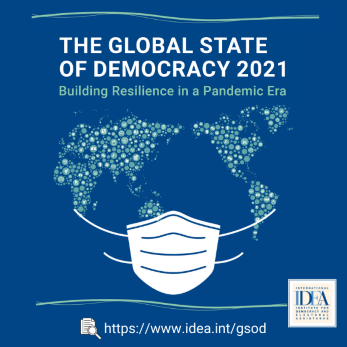 The Global State of Democracy Report 2021
Building Resilience in a Pandemic Era
https://www.idea.int/gsod/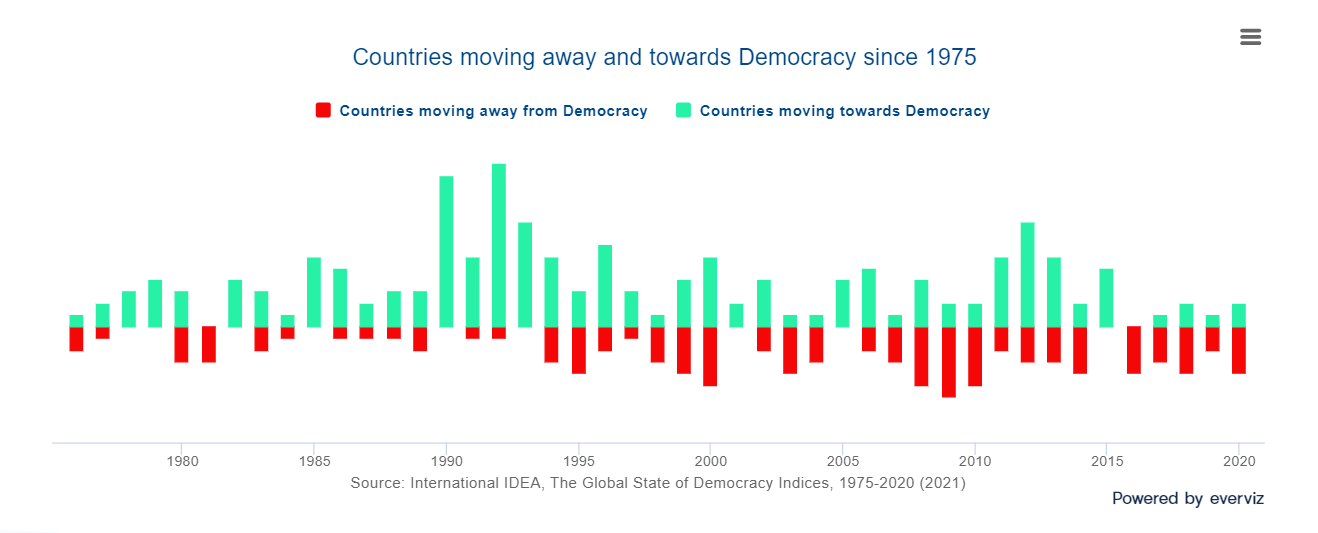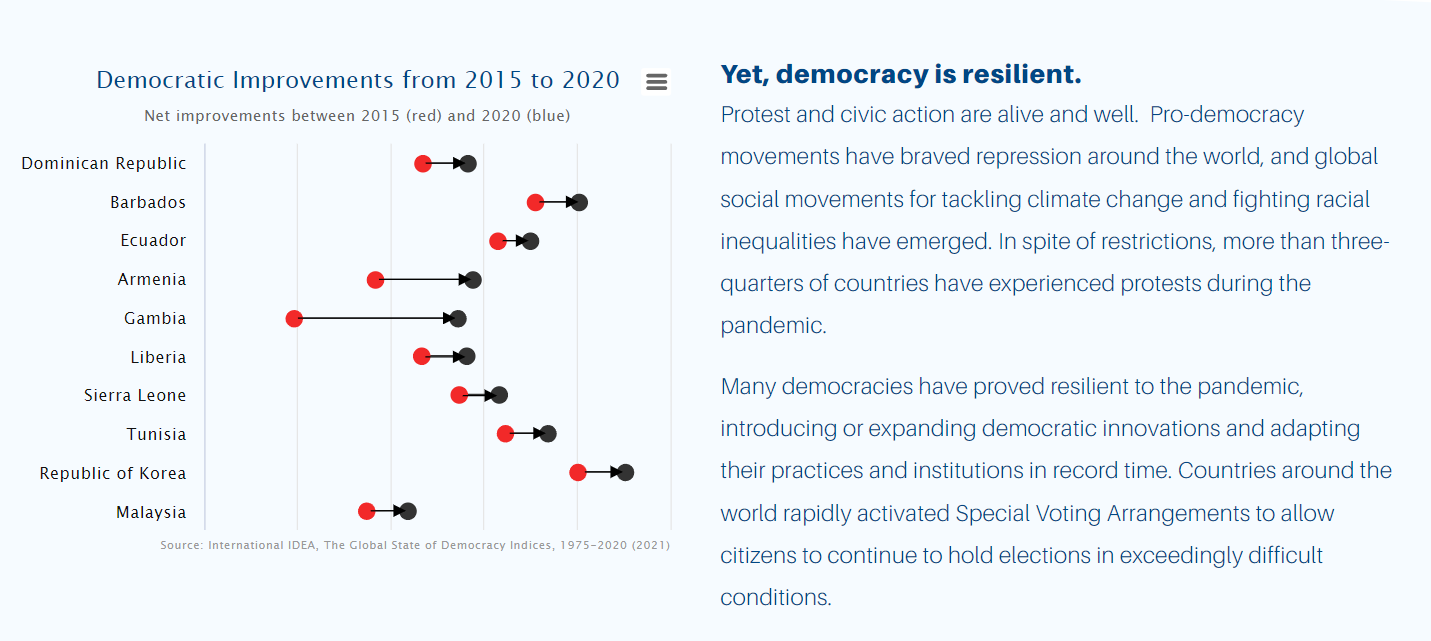 0 replies, 327 views