Tue Nov 16, 2021, 06:20 PM
Top 10 Idiots (451 posts)
Top 10 Conservative Idiots #11-14: Mark Zuckerberg & The Metaverse Of Madness Edition (Lost Edition!


In February of 2020 it was pretty evident that a major pandemic was coming that would change the world as we knew it. But there's some of us who knew way before the general public knew what the devastating consequences of what was coming were going to affect them. One such person was North Carolina senator Richard Burr. Here's the thing – we all know that insider trading is illegal. Martha Stewart got arrested for it. And many others got arrested for it as well. So how did a sitting senator dump stock and nothing happened to him? Well it's going to take quite a lot to sort this mess. Yes we knew things were going to get bad, but we had no idea just how bad they were going to get. And we know that there's people who got rich off of profiting off COVID-19 stock dumps just prior to the pandemic being declared. Needless to say that there's going to be a hell of a lot of explaining that will need to be done, and someone's gonna go to jail for this.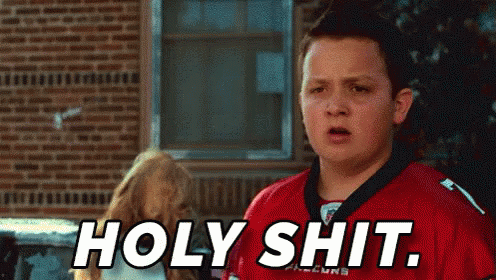 Yes, holy shit indeed! This is a very stunningly evil move. But now he's trying to backtrack and say that it wasn't the conversation he had with his brother or his broker, it was the public news! Yes, the public news was grim at the time but we all know that insider trading is illegal and criminal, and should be punished accordingly! Did you not think that the public was going to find out about this one, did you, Senator? Of course you didn't.






Here's the thing, Senator, if you don't want your phone seized, maybe, I don't know, don't do things that would get your phone seized! Just a thought. Also too that's how you get involved in a probe by the SEC, another thing you probably don't want happen to you. And the SEC isn't fucking around with this one either, apparently that whole family might be under investigation. Just who in the Trump / MAGA party isn't a crook or doing something shady right now? This would be a fact worth knowing.






Good point, sir! Don't you put that evil on me! Of course those of us who don't have stock dumping money can only imagine what must have been going through Sen. Burr's head. Of course the pandemic related lockdowns were going to have devastating effects on the economy but we didn't know to what scale. So again we want to know what went on during that one minute conversation and we want to know what the truth was that caused him and other millionaires to dump their stocks. We will definitely be keeping a close eye on this situation!







[div style="padding: 20px; background-color: #ffffff; border-radius: 10px; box-shadow: 0px 2px 4px 1px #aaa;"][div style="font-family: arial, helvetica; font-weight: bold; border-bottom: 1px dotted #999; padding-bottom: 8px;"]
[font size="8"]Joe Manchin And Kristen Sinema

[br] [/font] [br]

You know how celebrity couples often have combined names that the press loves to use to show off their level of hotness? Like Bennifer for instance? Well we need a name for this Washington DC power couple. I'm of course talking about Joe Manchin and Kristen Sinema. Maybe we could call them, for the record… "Manema". Though that does sound like a Z-grade monster movie that you'd see on late night TBS. Thank you graphics department! But really all kidding aside, what is Joe Manchin smoking and where might I be able to obtain some? Because he is doing a great job at fucking things up and this might have cost the Dems in Virginia this week. Don't worry we'll get to that next week. But this is quickly turning into a game of "anything you can do, I can do better". No matter what the Dems propose in the new infrastructure bill, Joe is going to oppose it and claim that he can do better than anything that's being proposed.






Yeah that is pretty much what this is like. And I'm betting that he didn't even read the proposed spending bill because it's already been decided that he's against it. It's like really whose side is he on because he might as well just slap an R next to his name and get it over with. Yeah I'm sure that the MAGAs would love that. But of course he's going there because hey you've got job security, why not just stall and obstruct for the next four years?






Yeah the Dems are the adults and Manchin is pretty much the kid who says that he can do things better than they can. Now as we were putting together this week's edition, Glenn Youngkin inexplicably defeated Terry McAuliffe to become the new governor of Virginia and we'll get to that next week. So naturally the press for some reason wanted to know what Joe Manchin's thoughts on the election were, and of course he's going to be moving back the goalposts like the raging psychopath that he is.






That's a more accurate analogy – the Democrats are Charlie Brown attempting to kick the football and Joe Manchin and Kristen Sinema are Lucy who pull it away at the last second and then gloat at the failed attempt. But of course in the "friends like these, who needs enemies" column, there's our old frenemy Joe Lieberman. Don't boo yet. But I'm not at all surprised that the guy who made life difficult for Bill Clinton is the same guy who's applauding the two who are making life difficult for Joe Biden. Cue the epic facepalm.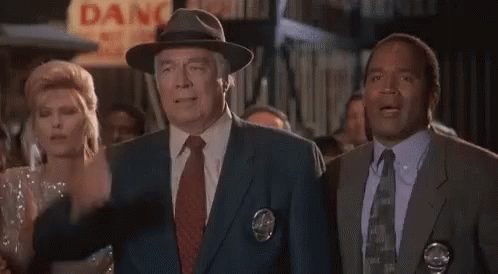 [div style="padding: 20px; background-color: #ffffff; border-radius: 10px; box-shadow: 0px 2px 4px 1px #aaa;"][div style="font-family: arial, helvetica; font-weight: bold; border-bottom: 1px dotted #999; padding-bottom: 8px;"]
[font size="8"]The Meta Corporation

[br] [/font] [br]

Remember that episode of Parks & Recreation where Ron shot down the drone because it had gathered too much personal information about him? I feel like that's where this planet is headed. It may be a satirical show but isn't really that far off from reality. But the reason I bring that up is because everyone's favorite evil corporation is back in the news – Facebook. And it's a punching bag for both the right and the left. The right hates Facebook because they keep getting banned for posting racist and abusive content. The left hates Facebook because of the fact that Facebook invades people's privacy by selling their content to advertisers, who know way too much about us. Which is why Facebook is changing its' name. So what are they changing their name to, you might ask? Well I answer you, sir or madam, they are changing its' name to – META. Which apparently stands for "Make Everything Trump Again". No it doesn't but we'll get back to that in a minute.






So because I love the MCU so much, let's call this piece, for the sake of it, Mark Zuckerberg and the Metverse of Madness. Thank you graphics department. But in case you were wondering, the name change from Facebook to Meta hasn't exactly got what one would call "the best received welcome" and instead of a standing ovation, they probably got that one guy in the back who's coughing. So yeah let that one sink in, Mark.






Yeah Mark Zuckerberg isn't exactly Dr. Strange here. Of course here could be a prime time for a new social media company to come in and sweep users from Facebook and the Metaverse, but considering the competition that's probably not happening,. And I love that people are comparing this to when former Laker Ron Artest changed his name to Metta World Peace, because we all know what a perfectly sane and logical move that was, and how much that helped his career.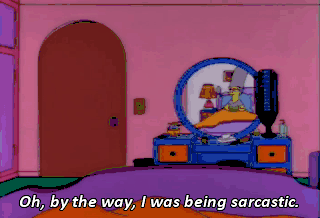 Of course I was being sarcastic there! But what isn't funny is that there's another company with the name Meta that is trying to trademark the name. And of course this couldn't have come at a worse time for Facebook. It's not really the money, they probably have this much between their couch cushions. I wish I had that problem but I don't. Anyway this whole exchange might be my favorite part of this story and don't expect it to go away anytime soon!







[div style="padding: 20px; background-color: #ffffff; border-radius: 10px; box-shadow: 0px 2px 4px 1px #aaa;"][div style="font-family: arial, helvetica; font-weight: bold; border-bottom: 1px dotted #999; padding-bottom: 8px;"]
[font size="8"]Truth Social

[br] [/font] [br]

Last week, we talked about how Former Guy plans to launch his own social media network, complete with blackjack! And hookers! But not long after speculators soon began pondering how long it would be before a social media app that got Former Guy's endorsement it got hacked – we can rest assured that it was not long! Hell not even before the site got off the ground did it get hacked. And can the republicans just admit that they suck at cyber security? But now that that's over with a grifter like Trump has got to keep the grift going. I mean come on, he's had mail order steaks fail, airlines fail, vodka fail, hotels fail, a fake university fail, I can only imagine this will be his latest in a long list of failures. But just like any high risk venture, Trump could quite literally make it all – or lose it all. And personally after seeing last week how they expect to get 75 million posters? Hell I bet they don't even get 1/10 of that, and even 1/10th of that staying before people realize "this sucks, let's go back to Youtube".






Now, now. Before we can gloat let's keep in mind that the site hasn't failed yet but considering that they are pretty lax in the cybersecurity department let's say it's only a matter of time before it does. But like everything that Trump touches this one is almost bound to fail – and it looks like it won't last very long, but that's something to expect when it's associated with the Trump brand. I've said it before and I will say it again – everything that Trump touches dies!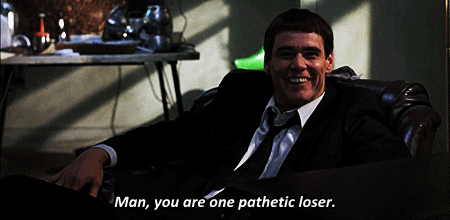 Yeah not only is Trump a pathetic loser and this little experiment of his is doomed to fail, but he might not even be able to get it off the ground! It turns out that the source code for Truth Social may have been – wait for it – stolen! That's right! Not only is Trump a liar but he's also a thief! And we're honestly not surprised by either one. But of course now it's time to pay up or shut up, and right now they're choosing to shut up, which probably says that they are guilty. Of something. What it is, we don't know.






Oh you know it! And speaking of being a loser, not only are governments and advertisers pondering whether to jump on the platform (they shouldn't), it turns out that some of the brokage deals they have been turning to may have been fraudulent! See Trump is so desperate to raise cash that he's obviously bypassing SEC regulations and going through some shady back channels. Because that's exactly what perfectly legitimate businesses do. Ask the mafia.







[div style="padding: 20px; background-color: #ffffff; border-radius: 10px; box-shadow: 0px 2px 4px 1px #aaa;"][div style="font-family: arial, helvetica; font-weight: bold; border-bottom: 1px dotted #999; padding-bottom: 8px;"]
[font size="8"]Kyle Rittenhouse

[br] [/font] [br]

OK, here me out. Our official stance of the Top 10 is that elections have consequences. It doesn't matter if it's a school board position, city comptroller, a judge, state representative, Congressional representative, senator, and especially the president. Because everything in politics has a ripple effect and you can see how actions have consequences. Exhibit A: MAGA cretin and potential mass murderer Kyle Rittenhouse. The last time we checked in with this murderous psychopath was in Idiots #10-3 when he was caught hanging out with white supremacists. Well since then his murder case has gone to trial and it's exactly the shit show that everyone thought it would be. I mean come on, we're watching MAGA family values in action. But when we say actions have consequences, this is what we get. We get judges who aren't sure if the people who were murdered by the guy who crossed state lines with an unregistered and loaded submachine gun were victims or not! That's right – this is the kind of thing that the MAGA crowd simply eats up and they just flat out don't care about the people who were murdered!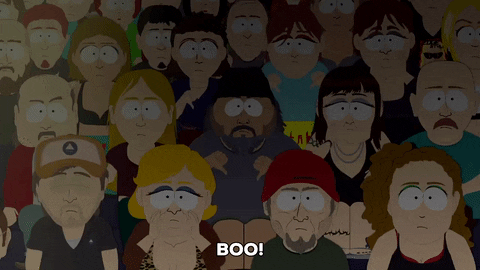 Oh and we're not done ,yet, ladies and gentlemen! But once again our reckless gun policies brought to us by the National Rifle Association are what got us here in the first place. Because Wisconsin allows guns to be used for self-defense. So what does Rittenhouse plan to do? He plans to call in an expert witness on the subject! Oh gee… what could possibly go wrong there? Given that the right shuns expert advice from actual experts in favor of nutjobs and quacks, like we saw at the height of COVID, you can bet that this is going to be a disaster.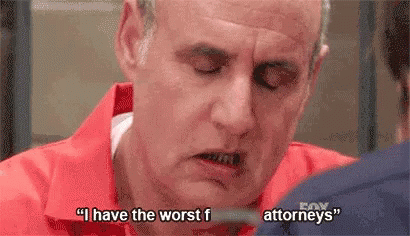 Yeah probably. Not only do you have the worst attorneys possible there's also a chance that they could be massive racist douchebags! That's right – of course it's all fun and games until the N word is uttered, just ask Randy Marsh his feelings on the subject! God I love South Park. Look, judging from the last time we saw this nitwit, we know he hangs out with the Proud Boys. But I would expect this kind of racist BS coming from Lin Wood, but yeah… I guess I had higher standards than that!





But of course this is exactly why we here in the United States Of America can't have nice things – it's because of our reckless gun policies and the fact that there's almost literally no remorse or guilt shown by the people who use them. This trial is going to get ugly and it's precisely why we state that actions have consequences. I wish this were a funny entry but this is making me so fucking angry that I can't get past it. Don't worry we'll get to the Youngkin election next week.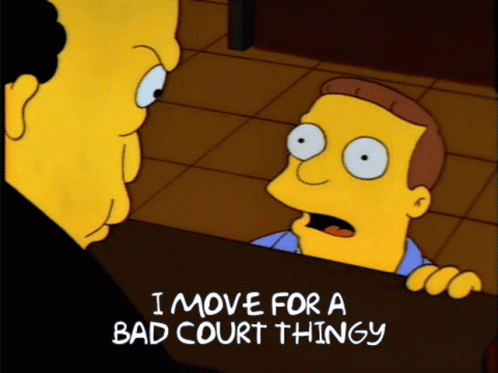 But yeah this could very well be headed for a bad court thingy, in which case this will be a victory for the MAGA side, and yeah we don't want them to get a victory for this one. Because it will enable the gun nuts and make their cases to murder protestors that much fucking stronger. But at least we know who bought the gun for him to use and this should be the deciding factor in this case. However with judges like these… excuse me while I go bang my head against the wall for a minute.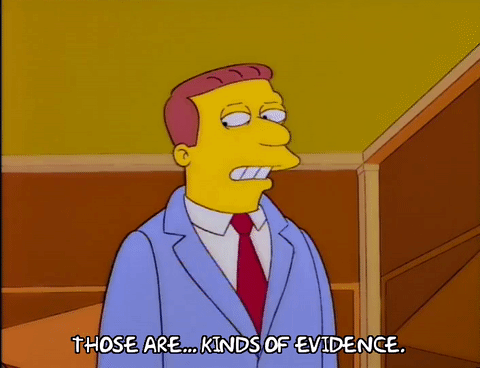 [div style="padding: 20px; background-color: #ffffff; border-radius: 10px; box-shadow: 0px 2px 4px 1px #aaa;"][div style="font-family: arial, helvetica; font-weight: bold; border-bottom: 1px dotted #999; padding-bottom: 8px;"]
[font size="8"]Holy Shit: Liberty University SNAFU

[br] [/font] [br]

Gather around my fair brothers and sisters! It's time to take a seat in the pew and pass the collection plate, for the Holy Church Of The Top 10 has convened and it's time to remind you that the holiest among us are the most full of:




My fair congregation! You know I seem to recall that this time last year I was reporting on yet another scandal to be associated with our favorite punching bag, Liberty University ( see: Idiots #9-9 ). But once again it seems that they can't help themselves. I mean what is it with people who are that far to the right and sex? It's criminally insane. But once again, you can only fool some people for some of the time. Not us. Because we've been keeping track of the "Christian" university that's become a breeding ground for supporters of the unholy Dark One from day one. The thing is though when you start equating all of these scandals, is Liberty University really a place that you want your children attending? Only if their goal is to wind up on a sex offender registry list after losing the GOP vote for a state senate position. There's nothing funny we can make about this so we won't try. Instead we will just watch in the sheer unrelenting horror that is that shit show:






Of course he is! Because that's what you get when you side with the Unholy Dark One, he is the enemy of all that is good in the world! He is so foul, so vile, and so evil and so depraved and sinful that he breaks every rule in our Good Book and the Holy Shit Guide To Life! He is certainly not what the good LAWRD JAYSUS would have in mind now is it? And it's especially awkward when an actual university is calling you out for your bullshit at that!






Oh yeah probably, miss! Now you might be wondering how did Liberty University get here? Well we can almost certainly tell you that it didn't just happen overnight. It's a scandal that's been brewing over years. And it starts at the top. When your founders are in bed with the Dark One, you can almost guarantee that they're up to something shady too. Because of course when they get caught with their pants down, they always deny it.






Wait, what's Mr. Burns doing in church? I thought he said that religion is one of the demons you must slay in order to become a successful businessman. Anyway, Jerry is part of the reason why Liberty University is in the clusterfuck of a mess that it is in now. For like I said when you get in bed with the Unholy Dark One, you are probably guilty of committing a crime yourself. No matter what the crime, because he's guilty of about 10,000,000 crimes. And even Liberty themselves is not above the law, even that of JAYSUS!






Of course it has! Is it any wonder why atheism is the fastest growing religion in America? We'll definitely keep an eye on this scandal and many more to come! Mass has ended, may you go in peace! That's it this week for:





[div style="padding: 20px; background-color: #ffffff; border-radius: 10px; box-shadow: 0px 2px 4px 1px #aaa;"][div style="font-family: arial, helvetica; font-weight: bold; border-bottom: 1px dotted #999; padding-bottom: 8px;"]
[font size="8"]Beating A Dead Horse

[br] [/font] [br]




Look do we really need to do two segments on this topic? I'm already sick of talking about it, but this is the very textbook definition of "Beating A Dead Horse". And come on when the halls of Congress are infected with this crap and your creepy uncle's Facebook page in human form, Marjorie Taylor Greene uses this meme, you know it's officially gone overkill. But that said you probably don't even know what I am talking about. If you don't know what the Let's Go Brandon meme is by now, just go look up last week's Top 10 for an explanation. But the reason why we keep talking about it is that since last week's edition aired, it's just got stupid. I mean where do we even start? Do we start with human meme Marjorie Taylor Greene or do we start with the Southwest Airlines flub? No really, Marjorie Taylor Greene is what would happen if your creepy uncle's Facebook memes leaped off the screen and came to life and took human form. But that said let's talk about the Southwest flub first. I mean come on, if I'm on your airplane, let's leave politics out of my flight and fly the damn plane, OK?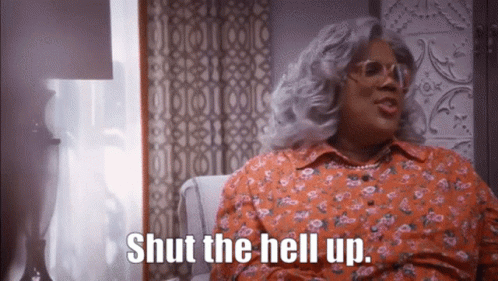 Yeah it's certifiably nuts and I want to talk about Southwest Airlines and even the scuffle over vaccine mandates, but we'll save that for a future Beating A Dead Horse. Instead let's keep going on the Let's Go Brandon meme. Whenever the right does something they tend to run it into the ground, which was the basis for this segment anyways . But here's the thing – while this is the flavor of the month among the right, would you really want to pay daily fines over flying this message above your house?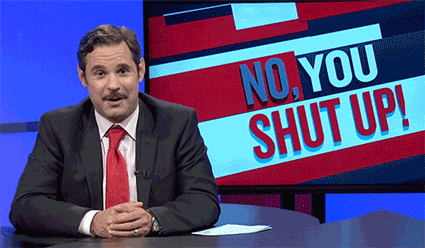 Yeah seriously shut up! Trump lost and he was impeached twice. Do you really want to support such a three timing loser like that guy? And you know it's officially jumped the shark when GOP congressional people get in on the joke. Seriously, Fox News ruins everything they touch even this mild bit of what passes for GOP "humor". But if you follow this show, we all know how stupid, mean, and insensitive conservative "comedy" really is.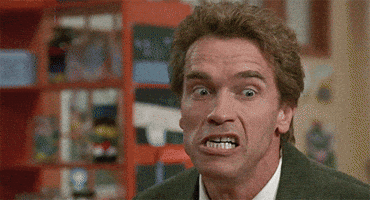 Seriously! And you know it's even worse when the Former Guy is in on the joke. Because let's face it, that man has no sense of humor. I mean come on, he sued a fucking comedy show for making fun of him, because that's what comedy shows do. Nobody tell him about our show! But when a small group at the World Series began chanting it, Trump was seen laughing at the "joke" like the abusive psychopath that he is. Because nothing is funnier than saying "HEY! Fuck that other guy!".







[div style="padding: 20px; background-color: #ffffff; border-radius: 10px; box-shadow: 0px 2px 4px 1px #aaa;"][div style="font-family: arial, helvetica; font-weight: bold; border-bottom: 1px dotted #999; padding-bottom: 8px;"]
[font size="8"]Conspiracy Corner: Backyard Nazis

[br] [/font] [br]




Welcome back to our segment that attempts to explain the unexplainable, Conspiracy Corner! We tackle everything from UFOs to the Illuminati to the JFK assassination to why there's no new System Of A Down album. Come on guys, we want some new material! We're coming at you live from our underground doomsday shelter deep in the New Mexico badlands – undisclosed location of course! Let me just adjust my tin foil hat for maximum government interference, they are trying to read your and my thoughts, you know! Oh there we go! This week we've got a problem. And the problem is Nazis. I mean come on, have we not learned the lessons from World War II? Nazis are bad! But now… they're coming to your backyard! But first off… how do you identify a Backyard Nazi? Backyard Nazis… not a very good band, don't go see them. Well first off, backyard nazis and neo-white supremacists have abandoned the traditional swastika in an attempt to go mainstream.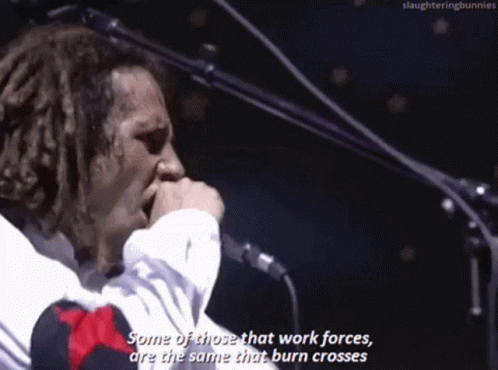 Well he's not wrong there. But you know what else is wrong? Nazi comparisons. People make Nazi comparisons so much that "Ad Hitlerum" has become a logical fallacy in and of itself. Here's the thing – if you don't know, or you fell asleep during the World War II part of high school history class, don't make shit up. Because people who were actual victims of the Nazis will come after you, and you will look like the colossal idiot that you are. But yeah… this happened.






Sigh… yeah fuck Nazis. Elwood and Jake had the right idea. As if Nazi comparisons aren't inane enough and way overused, there's actually a logical fallacy called "Ad Hitlerum" that negates any argument where comparisons to Hitler and Nazi Germany are used. But there are always exceptions. And if you want to see real backyard Nazis at work, just head over to your local school board meetings. They have been attracting the crazies like flies to a bug zapper lately and it's not going to go away any time soon, but I've never seen one where it's been this blatant before. Just wait until you see what this answer is, and it will shock you!






Oh snap!!!! There it is! Someone at a school board meeting actually went full Nazi! And you never, ever go full Nazi! Don't be a stupid, be a smarty! Come and join the Nazi party! And by the way in case you're wondering if your neighbor is a Nazi or not, you might want to check what he's got recorded on his DVR because if he's got a backlog of Tucker Carlson episodes on his DVR and a Confederate flag flying from his zip code sized F-150, you might want to alert the nearest FBI branch office, because that's the makings of a domestic terrorist right there. And again, I've said it before and I will say it again – fuck Nazis!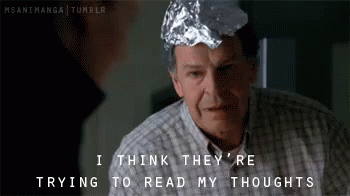 [div style="padding: 20px; background-color: #ffffff; border-radius: 10px; box-shadow: 0px 2px 4px 1px #aaa;"][div style="font-family: arial, helvetica; font-weight: bold; border-bottom: 1px dotted #999; padding-bottom: 8px;"]
[font size="8"]People Are Dumb: Stolen U-Haul Edition

[br] [/font] [br]

Hit it!



Of course you know by now that people are people, and people are dumb. I want to preface by saying that we got a lot of requests about the Shanghai Disneyland fiasco and look people, I know we're still in the middle of the pandemic. And nobody said that reopening after a global pandemic was going to be easy but that's not what people are dumb is about. After all, we want people to be alive after their random acts of stupidity. But what I do want to address is the epidemic of stolen U-Hauls. Yes, while gathering stories for the segment this week I came across an article that was suggested to me about a stolen U-Haul in Colorado. Now this is the kind of story that People Are Dumb was made for! Now here's the thing – first off if you can get a U-Haul to get up to the kind of speeds needed in a high speed pursuit, good for you! I can barely get one to go over 55 MPH. But if you're in a situation where you are in a high speed pursuit in a stolen U-Haul, maybe don't call the cops during the process?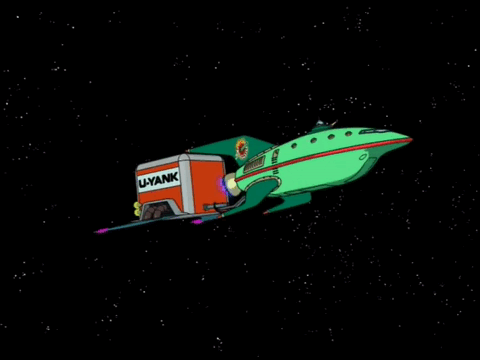 Next up – international stupid criminals. Yes, the idea of stupid criminals, as we have pointed out on this program, isn't exactly a uniquely American phenomenon. Sure, we do have a disproportionately large number of them, but they're not unique to America. For this story, we go to Egypt. So this is a simple story of a stolen phone. Unbeknownst to the criminal, that phone was in the middle of a livestream recording, and the guy who took the phone, his face was seen by millions of people and now is very easily identified. Doh!





Next up – going back to Colorado. Look you know how I always equate hiking in unknown territory with death right? Well no one died in this story. But they actually did what any like minded person with caller ID would do. But if you're lost in the woods and you're waiting to be extracted, maybe you should answer your damn phone so that the rescue crews can locate you! But we are happy to report again that no one died and no harm was done. But still… answer your phone.






Next up – of course we can't get out of here without mentioning our old friend Florida Man. One of my favorite subcategories of stupid criminal is police officer impersonators. I love a good police impersonator story. And of course this comes from our favorite state, the state of Florida. As Tracy Jordan and Homer Simpson have both called it "The Penis Of America". But yeah not only was he impersonating an officer, but his Dodge Charger was also impersonating a police car!






Finally this week – another stupid criminal story involving food. No, this does not involve someone burning a McDonalds to the ground because they ran out of chicken nuggets. No, this does involve my favorite food pizza. And this guy not only broke into cars, he left a trail of pizza. Trail Of Pizza, by the way, awesome band. I saw them at the Troubadour last week. And not only was there pizza involved, there were also stolen credit cards. Florida… D'oh!!!






That's it this week for:





[div style="padding: 20px; background-color: #ffffff; border-radius: 10px; box-shadow: 0px 2px 4px 1px #aaa;"][div style="font-family: arial, helvetica; font-weight: bold; border-bottom: 1px dotted #999; padding-bottom: 8px;"]
[font size="8"]Red State Diaries: JFK Jr Redux

[br] [/font] [br]




Welcome back to our segment that explores what the MAGA cult is up to after the 2020 election to end all elections! Last week we discussed the "Let's Go Brandon" meme and how that has took off like a rocket among the MAGA voters. This week, something truly bizarre in Dallas is happening. Apparently the MAGA crew thinks that JFK Jr. is going to somehow reappear and confirm that he's going to expose "the deep state", whatever that is. And if you want to a group of people who are truly detached from reality, look no further than these idiots. Think of this like the Peanuts special "It's The Great Pumpkin, Charlie Brown" which is revered as a Halloween TV staple. This shit started two years ago at the height of the Q Anon popularity when someone was able to convince people that JFK Jr was still alive and had survived his plane crash, and was working underground to expose "the Deep State". Well just like Linus was waiting for the Great Pumpkin, the Q crowd was waiting for JFK Jr.






Sigh… this is a special kind of idiocy and you know that it won't end any time soon. It seems like the internet has been a magnifying glass for stupid, insane theories and the stupider they are the more likely they are to circulate. I just can't even begin to contemplate the sheer insanity of these people. How warped are their brains that they actually believe this stuff enough to show up and think that there's going to be some kind of religious awakening? I just… ahhhhhhhhhhh!!!!!!!!!!!!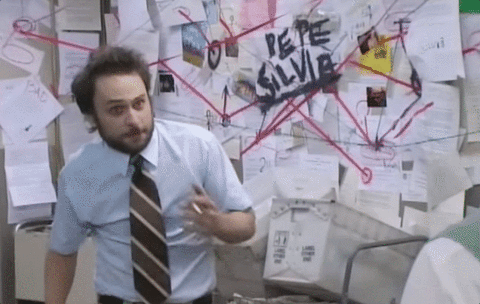 Seriously… times like this I wish I smoked because I need something to clear my brain after reading that sludge. But this not only attracted supporters to Dealy Plaza where JFK was killed, it attracted hundreds of supporters. How can they say it's not a cult when they engage in cult behavior on a daily basis? It's truly mind boggling. And no we're not getting to the payoff just yet. And if you think I am kidding about this, I am absolutely not, that I can assure you!






This is seriously the textbook definition of a cult. Like how can they call us sheep when they're the ones who are flocking to see their leader in a cult sitting in a cage on a farm? You can't get much more sheep like than that. But needless to say this very phenomenon is the textbook definition of what the Top 10 is all about. This is without a doubt, one of the dumbest, unquestionably stupid theories that they've ever come up with. And they've come up with a lot of stupid theories!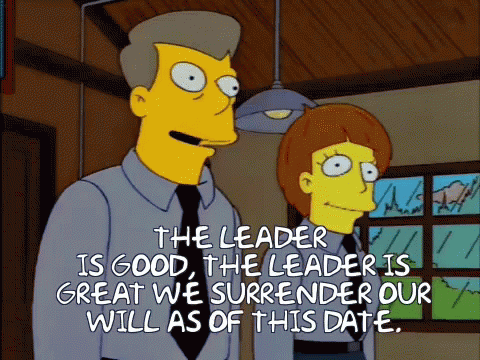 [font size="4"]Next week:[/font]

Next week we've got some insane candidates who are running in the 2022 midterms! Be afraid, be very very afraid!



Thank you Chicago! We're off to Milwaukee next with live music from Garbage! See you next week!


Credits

Host: Initech
Top 10 Conservative Idiots Recorded At: San Jose Improv, San Jose, CA
Images: All images copyright belongs to respective copyright holders.
Videos: All videos copyright belongs to respective copyright holders
Articles: All article content copyright belongs to respective copyright holders
Writing: Top 10 Writing Department
Graphics: Top 10 Graphics Department
Research: Top 10 Research Department
Lighting & Stage Props: Top 10 Lighting Department
Legal: Top 10 Legal Department
Advertising: Top 10 Advertising Department
HR: Top 10 Human Resources Department
Initech's Wardrobe Provided By: JAB Inc.
Wheel Of Corruption By: Studio 1 Stage Props, Burbank, CA
Management: Initech Productions, CCC Management
Follow The Top 10 On Twitter at: @10Idiots
Follow The Holy Church Of The Top 10 On Twitter: @churchoftop10
Questions? Comments? Complaints? Hate mail? E-mail The Top 10 at: [email protected]



Initech Productions: Yes, We Got The Memo




0 replies, 255 views