Thu Oct 14, 2021, 04:00 PM
Top 10 Idiots (451 posts)
Top 10 Conservative Idiots #11-12: Three Men & A Subpoena Edition
Last edited Tue Nov 2, 2021, 05:39 PM - Edit history (2)



You know we had a much different entry for this one, about the Amp Fesitval in Miami, but I hated the entry so I threw it out. And we normally don't talk about editorials on this show. But we have to talk about Bill Maher from last week. Because he really hit the nail on the head about how republicans and conservatives could steal 2024 from us. In fact before we go any further let's roll the clip. Watch it in its' entirety.



Yeah holy shit indeed! That's some scary dark prophecies right there. The thing is we dodged the most massive of bullets in 2020. But that bullet does have the potential to ricochet. See we've been talking a long time about how conservatives have the potential to steal elections and they almost got away with it in 2020. Almost. But in 2024? We should expect that the MAGAs will be prepared for an all out war with the US government if they don't win in a landslide.






Yes… oh shit indeed! And they may actually get away with it too. So let's extrapolate and see how this dark prophecy could play out, shall we? Let's start with our old buddy Mike Lindell. Yes, Creepy Pillow Man might be back on the pipe again. Because let's take a look at his latest claim. First he claimed that there was an 850 year old man who voted in the election. Which is weird because America isn't even that old. Then there was this.





Holy shit! Bart wasn't that far off there! But that's just one possible way that the fuckheads (formerly known as MAGAs) can steal the 2024 election. I mean look we're three years away and I wouldn't put it past them that they're planning the steal now. And Trump and his supporters would carry out the next holocaust if enabled! I'm convinced that if social media conspiracies had been around in 1940 we'd currently be under Nazi rule and I am not exaggerating that! But let's look at another angle on how they could steal 2024 – rewriting history and make no mistake they will attempt that.






Well us too! Because the path to authoritarianism like Bill Maher described, is a slow moving coup, and it will sneak up on you before you realize that it's too late. We should be paying attention to what they are doing now, and we should be alarmed at their every move. It's not a slow moving coup. Conspiracy theories are a cancer and they are dangerous. We should be giving them a heavy dose of chemotherapy, but instead ones like Q Anon have metastasized and grown. We're at stage 4. Next step? It kills the host and good night everybody! Sleep tight!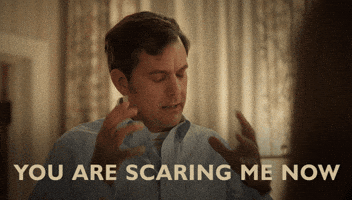 [div style="padding: 20px; background-color: #ffffff; border-radius: 10px; box-shadow: 0px 2px 4px 1px #aaa;"][div style="font-family: arial, helvetica; font-weight: bold; border-bottom: 1px dotted #999; padding-bottom: 8px;"]
[font size="8"]AT&T

[br] [/font] [br]

RIP Liberal media. 1920 – 2021. You will be missed. The cause of death? Well AT&T might just be the cause of it. I do have to say that thank god I am no longer an AT&T customer because I would have canceled whatever contract I have because of it. Because there was a massive bombshell this week dropped by Reuters that AT&T were the ones behind the pro-Trump conservative network One America News, or OAN. That's right – the network that openly flaunts pro-Trump conspiracy theories and occasionally goes full Q Anon may have been the brainchild of AT&T executives. And look even the "liberal media" that they constantly rail against isn't really that liberal. But this takes that entire talking point and turns it on its' ear. This is quite possibly one of the most egregious things anyone can do, and if corporations are people, AT&T should be facing serious punishment for this.






Wow, that is quite the bombshell! Now before you boo, and you absolutely should boo AT&T for this, but what makes this even worse is that this is a win for Q Anon conspiracy theorists. That's right – funding a network that caters to the lunatic fringe has devastating consequences. And we saw those come to fruition on January 6th. And even now, they run clips like this on their show that just flaunt election conspiracy theories and pro-Trump bullshit. And that is what makes OAN dangerous, but now that Reuters has Scooby Doo'd them and pulled off their masks, we know who's really behind them!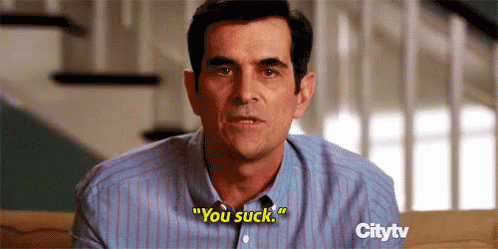 Yeah we can't even begin to emphasize how much AT&T sucks for what they did. If they took sides they absolutely chose the wrong one. It'd be like playing a game of darts and instead of hitting the target, you hit the pole on the right and then claim you were actually trying to hit the target. Not the best analogy but you get my point. But even the president of AT&T admitted that they were the ones behind OAN, now let's pull off their mask and find out who they really are!






Damn straight! AT&T funded a steaming load of grade A certified bullshit. You might as well slap a pile of horse manure with an AT&T logo and then feed it ivermectin. Yeah thank you for that image graphics department! Though I do love that they are being raked over the coals for their decision to fund this bastion of fake news. And especially John Oliver. That man is a national treasure. I don't care if he's British, we're claiming him!







[div style="padding: 20px; background-color: #ffffff; border-radius: 10px; box-shadow: 0px 2px 4px 1px #aaa;"][div style="font-family: arial, helvetica; font-weight: bold; border-bottom: 1px dotted #999; padding-bottom: 8px;"]
[font size="8"]Steve Bannon

[br] [/font] [br]

The slow moving coup has already metastasized and is quickly becoming a cancer. The conservatives' war on Joe Biden has escalated to the point where – I am not making this up – this happened.



Yeah I shit you not! They actually tried to disguise a "Fuck Joe Biden" chant as if the audience has been saying "Let's Go Brandon!". Which I can assure you they most certainly did not. And we wonder why ordinary people fell for the Nazis. But this isn't about that, we'll save that more for the next entry. This entry is instead going to be about the beginning of the slow moving coup being orchestrated by Steve Bannon, Ali Alexander, and Rudy Guiliani defying orders to testify about their involvement in the January 6th fast moving coup. Or as I'm calling this, Three Men And A Subpoena. Thank you very much, graphics department! So here's Steve Bannon's role in all of this. He's predicting use of a private MAGA army to carry out Trump's evil biddings in the 2024 election if it doesn't go 100% their way. And this is why conspiracy theories are dangerous.






Yeah that's putting it lightly! But that said, while Congress is putting pressure on the trio of traitors to appear at the next round of January 6th hearings, they're laughing at the prospect of actually having to testify. Because let's face it, if you're a white man and you have an R next to your name and firmly subscribe to the cult beliefs, you can pretty much get away with murder. But that said, Mr. Bannon is in the process of forming a far right power grab, which will hit you like a ton of bricks.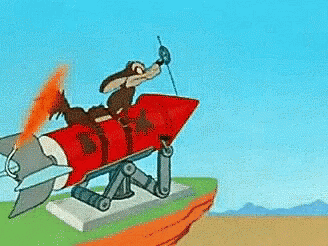 Yeah they're moving about this at the same pace as Wiley Coyote is attempting to catch the Road Runner, and with the same quality Acme branded products. But if Steve Bannon doesn't scare the shit out of you, he absolutely should. He might just be the link in Trump's slow moving coup. They say it's a game of however many dimensions of chess there are, and it seems like they add a new one every week or so. It's more like a game of dominoes. They're setting up the pieces right now as we speak.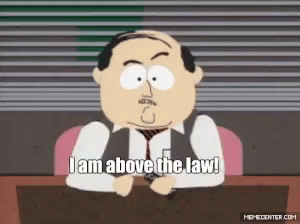 No you're not, Mr. Bannon! In fact we're onto you. Now here's where it gets weird because you knew it was going to. Remember a while back when we discussed a church that was obsessed with firearms that had purchased a large plot of land outside Pennsylvania (see: Top 10 Best Of #17 ). We now know what they are doing with it. Is it a compound or a cult? Or is it a military training center for a MAGA coup in 2024? And why does it involve Steve Bannon? See? We can make up our own conspiracies too!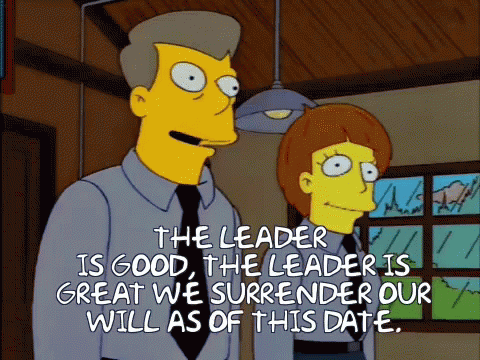 [div style="padding: 20px; background-color: #ffffff; border-radius: 10px; box-shadow: 0px 2px 4px 1px #aaa;"][div style="font-family: arial, helvetica; font-weight: bold; border-bottom: 1px dotted #999; padding-bottom: 8px;"]
[font size="8"]Anti-Vaxxers

[br] [/font] [br]

Anti-vaxxers… when are you going to learn two things? The first is that you're probably loaded with vaccines. Hell, my parents have pages of vaccine records from when I was a kid. The second is… vaccines are the reason why you're still alive! And if you don't believe that the virus is real and is a real threat… I would like to direct you to my favorite subreddit called "r/HermanCainAwards". Named after the late Herman Cain (see: Idiots #9-9 ), this subreddit explores people who are vehemently and publicly anti-vaccine, get COVID, get admitted to the hospital, get put on a ventilator and die. While seeking "prayer warriors" and that ultimately leads to their demise. Morbid, I know. But not as insane as the latest nonsense coming from anti-vaxxers about the Southwest Airlines fiasco. Which they are seeing as some kind of anti-vaccine moral crusader victory for their cause. Um… it's not.






Now here's the thing – you know we give American anti-vaxxers a hard time largely because we're an American based show. And they absolutely deserve every bit of shit that they get. Because it's thanks to this nonsense that they're going to the hospital and dying in droves. But that said, America's anti-vaxxers ain't got nothing on Italy's anti-vaxxers, who are turning way more violent and crazy than ours could ever even dream of! We go across the sea to Italy for this story!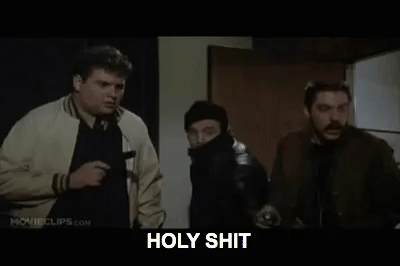 Yeah the shit is really hitting the fan in Italy. But back here you might have seen reports of anti-vaxxers taking their fight about vaccine and mask mandates to school boards. You personally could not pay me enough to sit at a school board meeting. But these people are crashing these meetings and treating school board members like shit. I can't imagine these people are proud of what they are doing, though they probably think they are.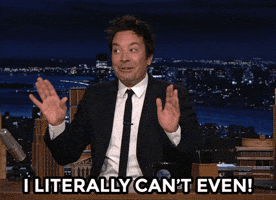 Sigh……….. you know here's the thing – if you collapse while you're at the podium screaming about vaccine mandates, you're not exactly proving your point. But that said the conservatives have lost their damn minds when it comes to this issue. We cannot stress this enough: STOP LISTENING TO IDIOTS ON FUCKING FACEBOOK!!!! Get the vaccine! Ok now that I got that off my chest here's what conservatives think of the Southwest going behind their backs. Comply or die! I'd rather comply.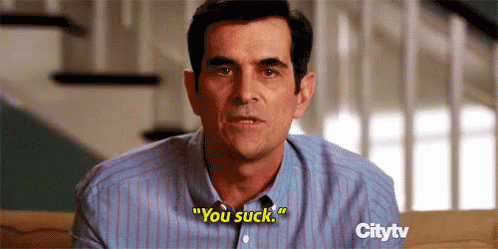 [div style="padding: 20px; background-color: #ffffff; border-radius: 10px; box-shadow: 0px 2px 4px 1px #aaa;"][div style="font-family: arial, helvetica; font-weight: bold; border-bottom: 1px dotted #999; padding-bottom: 8px;"]
[font size="8"]Elon Musk

[br] [/font] [br]

You know let's face it – at this point, Elon Musk is an underwater fortress and a furry cat away from becoming a real life Ernst Starvo Blofeld. So is the Tesla move from California to Texas a good thing or a bad thing? Well it's mostly bad. And as a Californian I'm quite frankly insulted. Sure, the Tesla factory, which was formerly owned by Toyota, will probably get picked up by a new manufacturer of electric vehicles, of which there's plenty to choose from. And that's one thing that I am glad about is that more and more people and governments are embracing the future of electric vehicles and electric transportation. Which is why the Tesla move to Texas is a really horrible one. Because it's mostly about taxes. So why the move now? Well it's going to have a huge effect on not only California but the city that it's moving to – Austin, Texas.






You know that's kind of how it feels – like a giant rejection letter. So what are Elon's plans for Texas and what's happening there? Well naturally the citizens feel that the influx of people who will be moving to Austin to get a job at the new Tesla plant will be raising the rent prices. Which in Austin currently are super cheap. So let's ask actual Austin residents how they feel about Tesla moving in – and it's not exactly what one would call "good".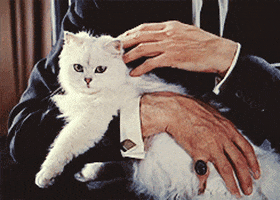 Yeah no seriously I do feel like Elon is a new Blofeld. In fact coming soon – the new Tesla Underwater Fortress! All that's needed is a suave super spy and a submarine car that can destroy it! Yeah I have been watching a lot of Bond movies, can't you tell? But just like Blofeld, Elon is a man of many questions and very few answers. Yes the move from California to Texas seems oddly suspicious, but why is it that he can get away with stuff like this?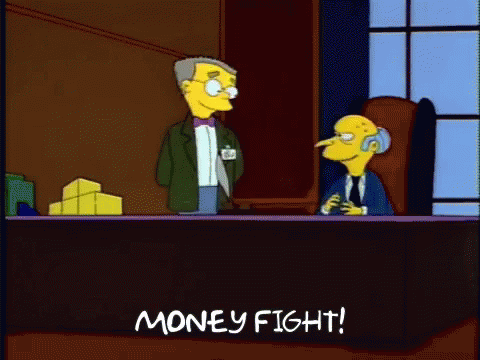 Well there is some good news. I don't want you to think that this is all doom and gloom. But Elon hasn't totally closed the Tesla plants and offices in California. But don't think he's gone full Larry David and opened up his own spite factory in Texas. Yeah it might appear that way but at least Elon is still committed to California even though they're moving full on into Austin. And we'll definitely keep an eye on this story and all the things Tesla and Space X are up to.






[div style="padding: 20px; background-color: #ffffff; border-radius: 10px; box-shadow: 0px 2px 4px 1px #aaa;"][div style="font-family: arial, helvetica; font-weight: bold; border-bottom: 1px dotted #999; padding-bottom: 8px;"]
[font size="8"]Holy Shit

[br] [/font] [br]

First off I'd like to say that if you missed Holy Shit: The Sunday Sermons Episode 1, you can find it here:

https://www.democraticunderground.com/100215940098

Gather around my fair brothers and sisters! It's time to take a seat in the pew and pass the collection plate, for the Holy Church Of The Top 10 has convened and it's time to remind you that the holiest among us are the most full of:




My fair congregation! We of course love to check in from time to time what our brothers and sisters on the right are up to. And last weekend was no exception. For it was one of their annual festivals. Last week was one such gathering called the "Pray Vote Stand Festival" which was formerly known as the Values Voters Summit. And we went to Pray Vote Stand Festival to bring you some of the juiciest highlights, because that's what we get to do now that we have our very own spinoff show! So what did we find at the Pray Vote Stand Festival? Well it's basically the same crap with a new hat. And in fact it really shows just how far right wing religion can and has been circling the drain. Because what these people want is certainly *NOT* what the good LAWRD JAYSUS would have had in mind now is it? Well now let's start with what's behind door number one shall we?






I'm not sure you have that interpreted correctly there. So what is so bad about having to get a shot in the arm so you don't die of a deadly virus? Just the sheer insanity of these lunatics knows no boundaries, and neither does their hatred of the government. But really if it's that hard to get a simple little vaccine then I don't really have a lot of sympathy for your complaints! Now let's see what's behind door number 2, shall we?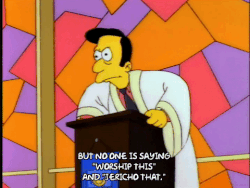 Of course they are, Reverend! That's what this entire festival is for! But imagine what it takes to not only stand up at a podium and say something this batshit insane, but to also believe it! I mean I really wonder how these people sleep at night, like if they think what they are doing really suits the LAWRD JAYSUS? I mean they support a man so foul that his name dare not be spoken in my church! But next up – did you know that Marxism is apparently the mark of the beast? Well neither did we!






That is a good question because I don't know either! And what makes these people think they are fighting for good when really what they stand for is everything that the good LAWRD JAYSUS doesn't stand for? Jesus stood to love your fellow man, not think that everything contains the mark of the beast, now does he? And the only thing on earth that I can think of that accurately contains the mark of the beast is the Iron Maiden album The Number Of The Beast. But that's about it! Last but not least we have George Barna who says that Christians must indoctrinate other people's children into a Biblical world view, because that sort of thing always works out well doesn't it?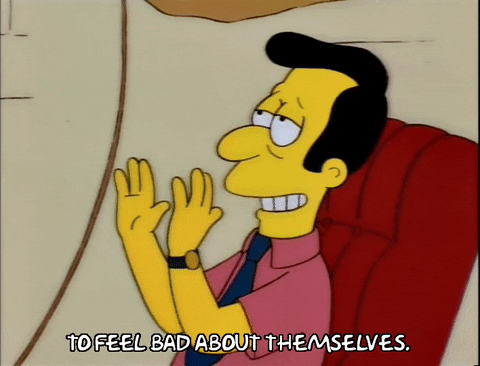 Well Pastor Barna, do you want terrorists? Because that's how you get terrorists. Mass has ended, may you go in peace! That's it this week for:





[div style="padding: 20px; background-color: #ffffff; border-radius: 10px; box-shadow: 0px 2px 4px 1px #aaa;"][div style="font-family: arial, helvetica; font-weight: bold; border-bottom: 1px dotted #999; padding-bottom: 8px;"]
[font size="8"]This Fucking Guy: Eric Clapton

[br] [/font] [br]




This week's This Fucking Guy is one of the best guitar players on the planet and a guy who was almost considered to be the fifth member of the Beatles – Eric Clapton. So why is he on this list? Well Mr. Clapton is not exactly what one would call a "nice guy". In fact he's got a history of making racist statements and is a rabid anti-vaxxer extremist conspiracy theorist. So apparently the reason why Mr. Clapton is so vehemently against vaccines is because he apparently had a bad reaction to his first one and that was enough to flip him to the side of batshit crazy. But has he always been this way? Well easy answer is yes and yes. So who's fault is it? Well Mr. Clapton blames it primarily on "the propaganda" but hey wait a minute! That's our job! But not only is he doubling down on his anti-vaccine nonsense, he's apparently bankrolling it.






That's right – Eric Clapton actually gave money to an anti-vaccine group. And actually said that they were doing "great work". And by the way he might just be Mr. Flip Flopper extreme because he previously said that he wouldn't play at any venue that required a vaccine mandate. Which is needless to say all of them! In fact he even played a show in Texas attended by famously noted anti-vaxxer governor Greg Abbott.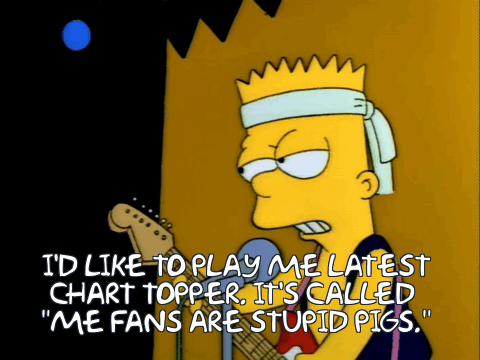 Yes… me fans are stupid pigs! So why is Eric Clapton hanging out with anti-vaxxers and batshit insane politicians? I mean how could you possibly be in the same room as Greg Abbott and not want to punch him in the face? It's an impossibility I tell you! And yeah would you really want to be around Gov. Abbott after he tested positive? I know I wouldn't! So why is Mr. Clapton funding a band full of anti-vaxxers spreading misinformation? Well this goes back to May when he first got his AstraZeneca jab.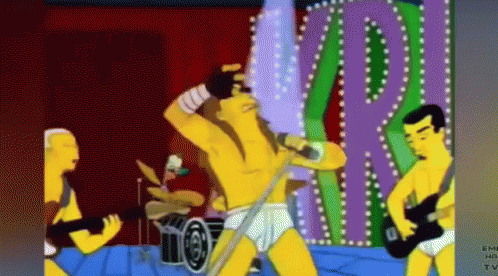 So here's the thing – regardless of which side of the fence Mr. Clapton happens to fall on – and let's say that, oh fuck it, he did fall on the wrong side. Here's the thing and we cannot stress this enough – get the damn vaccine! Whatever side effects you go through are worth it because the alternative is spending the rest of eternity six feet under. The bottom line is either listen to experts or listen to idiots, and listening to the experts is the way to go. Because if you listen to idiots you're the one who will ultimately lose in the long run.






Yeah so that's anti-vaccination crusader Eric Clapton. That's this week's:





[div style="padding: 20px; background-color: #ffffff; border-radius: 10px; box-shadow: 0px 2px 4px 1px #aaa;"][div style="font-family: arial, helvetica; font-weight: bold; border-bottom: 1px dotted #999; padding-bottom: 8px;"]
[font size="8"]Conspiracy Corner

[br] [/font] [br]




Welcome back to our segment that attempts to explain the unexplainable – Conspiracy Corner! We're coming to you live from our underground doomsday bunker deep in the alkali flats of the New Mexico badlands – undisclosed location of course! Let me just adjust my trusty tin foil hat for maximum government interference – they are trying to read your thoughts you know! Here's the thing folks – we're not making fun of the murder of Gabby Petito at all. I cannot stress that enough. But what we can make fun of is the situation at hand. Last week we talked about how things got ridiculous when Dog The Bounty Hunter got involved. But there's far more to his involvement than meets the eye. And trust us when I say that the more you go down the wormhole on this, the weirder it gets. It starts with Dog The Bounty Hunter canceling his appearance at Hazzard Fest – an annual celebration of the TV show "The Dukes Of Hazzard". You'll have to excuse the TMZ link.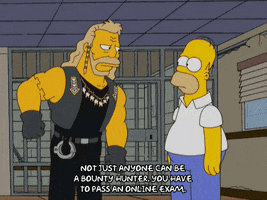 So that happened. Then from there it gets even more ridiculous. Apparently he went to Brian Laundrie's house for some reason. But two things – one – why am I not at all surprised that this story is taking place in Florida? And second why would you leave a vacation to find this out? OK I'm done trying to understand this story, it's getting too weird even for a segment that explores conspiracy theories and all the batshit crazy things that the right does.






Wait wait wait wait… so let me get this straight. You're in Florida to hunt down Brian Laundrie or you're in Florida because you're on vacation and just happened to vacation near Brian Laundrie's house? I am getting mixed signals here. But guess what? Dog may be using this case to launch a platform for a new reality series. That's right – he's interested in this case because it will help catapult his TV career? And why wouldn't it? It already got an episode of South Park, what more do you want?






Now here's where it gets weird. You didn't think it could possibly get much weirder did you? Well I say you're wrong! And here's the thing – if Dog The Bounty Hunter actually succeeds in helping the police capture Brian Laundrie – and he absolutely should be brought to justice – then I will gladly chew on my tin foil hat and admit that I was wrong about this whole thing. But for now this entire thing clearly sits in the "too ridiculous to make up" counter.








[div style="padding: 20px; background-color: #ffffff; border-radius: 10px; box-shadow: 0px 2px 4px 1px #aaa;"][div style="font-family: arial, helvetica; font-weight: bold; border-bottom: 1px dotted #999; padding-bottom: 8px;"]
[font size="8"]I Need A Drink

[br] [/font] [br]

Hey everyone I don't know about you but I could really use a drink!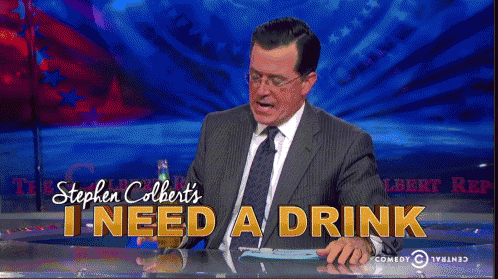 So of course you know that the idea behind this segment is that we have some drinks, and we talk about anything in the news as long as it doesn't relate to politics. This week we're taking a look at the growing phenomenon of celebrities who refuse to take a shower. Yeah it's a disgusting subject, I know. So tell me bartender, what goes well with a story about BO? The BO cocktail? What's in it? Why don't you just bottle that and sell it as a COVID cure to idiots who refuse to get the vaccine? All right I'll go partners with you. In the meantime I want my usual Jack Daniels mixed with Jack Daniels. I mean come on, we're in Salt Lake City. We have to jump through hoops for our booze! But this week we're going to talk about the phenomenon of the stinky celebrity. It's been reported that a growing number of celebrities are among those who refuse to shower. So what is going on exactly? Well it just seems like it's one after another after another!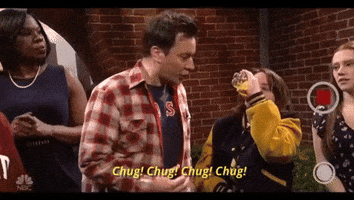 Ah I needed that! So that's the entire thing about celebrities – they're weird. We get it. But that's why they're celebrities. It's why Gwenyth Paltrow sells a $100 candle called "This Smells Like My Vagina" that exploded. Yeah picture that for a minute. I'm getting off topic here. But that's just the tip of the iceberg, and there's plenty of bizarre celebrity behavior that could span over several editions of our favorite segment here. But none have gone as far as Paul Wall who doesn't even wear deodorant! Get the puke bucket ready!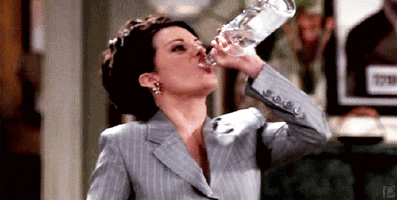 Yes, we like our booze in mass quantities here! And me being the host of the show, I get my drinks comped! But that said, there's not all celebrities who are refusing to cleanse themselves. The antidote to this madness comes from Jason Momoa. Yes, Aquaman himself has the cure for the BS. That's right – he's the king of the fucking water, and that's according to his words. So why wouldn't he want to bathe or use a pool? Good question!






So now you might be asking "what's the solution?". Well I answer you sir / madam, with a simple "I don't know". But is going au natural the solution? Well you're about half right. It turns out that the human need for showering and cleanliness stems out of fear. The most obvious targets being the smelly kids in middle school. You know, kind of like Pig Pen from the old Peanuts cartoons. Ask yourself this – do you want to be Pig Pen or do you want to be like Mila Kunis? Yeah that's a weird question, but I am kind of drunk right now. No wait, I'm extremely drunk.







[div style="padding: 20px; background-color: #ffffff; border-radius: 10px; box-shadow: 0px 2px 4px 1px #aaa;"][div style="font-family: arial, helvetica; font-weight: bold; border-bottom: 1px dotted #999; padding-bottom: 8px;"]
[font size="8"]Red State Diaries

[br] [/font] [br]




Welcome back to our segment exploring what the MAGA cult is up to in Red State Diaries. Last week, we came back with a vengeance because the Former Guy is going out on his Out For Justice tour. And do we need to point out the fact that Steven Segal has moved to Moscow and is heavily involved with the Russian government? Do we really need to? Of course if you're following us you already know that so we are moving on! But what we are going to do this week – the Former Guy went to Iowa and was once again spewing his bullshit. And this is in front of a crowd that will willfully ingest medication that's meant for farm animals. But why is this his craziest rally yet? And we've been covering these damn things from the beginning. Well when Trump can no longer barf his brain on social media, he gets very weird. And what's really alarming is that people who condemned his involvement in the January 6th riots like Charles Grassley for instance, are now none too happy to bend over and kiss his ass. Which is actually a pretty disgusting sight.






Yeah so Charles Grassley had an independent thought and now the Former Guy has reeled him in, made him kiss his proverbial feet and now he is firmly back in with the cult. But now he's either "Make America Great Again, Again" or "Save America" depending on where the location is. This time it was Save America. But you can't deny how intentionally awful the phrase "Make America Great Again, Again" is. It's like a 1st grader wrote this who thought he was funny repeating the same word twice.






Yes, holy shit indeed! If Iowa's poll numbers don't alarm you then you're not paying attention! But what's even more alarming is that the right is talking about the prospect of civil war. Now here's the thing – most of Trump's base is vehemently anti-vaccine. So how the hell can we expect them to fight a civil war when most of their people are dead or dying from COVID? It's absolute insanity I tell you! I just can't even with these people.






Yeah civil war right. Fuck you. That's like the worst possible thing you could do, and the ramifications could last years and even decades. If you think getting a fucking vaccine in your arm is going to inconvenience you? Just wait until a war breaks out. Yeah it's no reason why we should be headed that way but we're more divided than ever. It's going to be the "HEY! THEY LOOK LIKE DORKS" defense that lights this powder keg. But with many of them dead or dying from COVID, don't expect this war to get past the planning stages.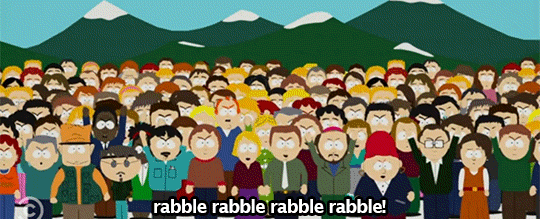 [font size="4"]Next Week: [/font]

MAGA wants a war? We'll give them some stats that show them that they've got a lot of building to do and even then they still won't win!


[font size="4"]And Now This: [/font]
[font size="4"]Twenty One Pilots [/font]




Folks my next guest are one of the best bands to break out in the last 10 years. You can see them on the Takeover Tour through Nov. 4th! Playing their song "Saturday", give it up for Twenty One Pilots!



Thank you Salt Lake City! We had an awesome time. Unfortunately our show next week in Seattle got canceled (Holy Shit will still air as scheduled) but we will be back on 10/28 live from Sacramento with our Halloween special with live music from our good friend Rob Zombie!


Credits

Host: Initech
Top 10 Conservative Idiots Recorded At: Zanies Comedy Club, Salt Lake City, UT
Twenty One Pilots appear courtesy of: Fueled By Ramen, LLC
Images: All images copyright belongs to respective copyright holders.
Videos: All videos copyright belongs to respective copyright holders
Articles: All article content copyright belongs to respective copyright holders
Writing: Top 10 Writing Department
Graphics: Top 10 Graphics Department
Research: Top 10 Research Department
Lighting & Stage Props: Top 10 Lighting Department
Legal: Top 10 Legal Department
Advertising: Top 10 Advertising Department
HR: Top 10 Human Resources Department
Initech's Wardrobe Provided By: JAB Inc.
Wheel Of Corruption By: Studio 1 Stage Props, Burbank, CA
Management: Initech Productions, CCC Management
Follow The Top 10 On Twitter at: @10Idiots
New! Follow The Holy Church Of The Top 10 On Twitter: @churchoftop10
Questions? Comments? Complaints? Hate mail? E-mail The Top 10 at: [email protected]



Initech Productions: Yes, We Got The Memo


1 replies, 422 views
Replies to this discussion thread
| | | | |
| --- | --- | --- | --- |
| 1 replies | Author | Time | Post |
| Top 10 Conservative Idiots #11-12: Three Men & A Subpoena Edition (Original post) | Top 10 Idiots | Oct 14 | OP |
| | malaise | Oct 14 | #1 |
---
Response to Top 10 Idiots (Original post)
Thu Oct 14, 2021, 04:03 PM
malaise (239,152 posts)
1. Bookmarked
K & R for showing up on the dot of 5.00pm