Thu Sep 9, 2021, 05:00 PM
Top 10 Idiots (435 posts)
Top 10 Conservative Idiots #11-7: A Horse Is A Horse Of Course Of Course Edition


Sigh… the state of Texas is one of the reasons why we can't have nice things in this country. Last week they passed a whopping 666 new laws, all of which are completely insane and the furthers the Fox News-ification of America. And next week I promise we will go through some of the more insane laws, which include things like banning vaccine passports, forcing sports teams to play the national anthem, shielding insurance companies from car accidents, and literally criminalizes being homeless. Yes that happened. But none of those are what I want to talk about this week. Specifically I want to talk about one law. Yes, that one. The abortion law. And its' subsequent laws. These are quite literally batshit fucking crazy and if they go before SCOTUS, god help us all. Please hold your boos before I get into the meat of this.






What could go wrong? That seems to be a common theme with all the entries this week. But what could go wrong? Well this has set off a category 5 shit storm because as you know, the worst president in United States history got not one, not two, but three fucking SCOTUS lifetime appointments. Now go ahead and boo! And one of them is a dangerous cultist at that [see: Top 10 #9-12! So yeah this could have some particularly grave ramifications if the MAGAs and right-to-lifers get their way.






You sure that's how it works there, senator? I don't know a lot but I am pretty sure that's not how any of this works. Now here's where it gets weird because you knew it was going to. This law gives Uber and Lyft drivers the ability to rat out their clients if you are using their vehicles and drivers to drive to an abortion clinic. That's right – if you're even thinking of traveling to one by rideshare, you can be found out and go to prison. This is fucking scary.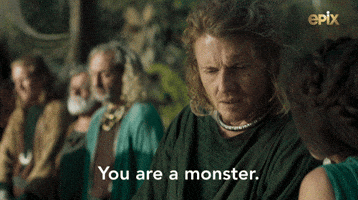 That is a good point. Now there is some good (…..?) to come out of this. I don't want you to think this show is all about negativity because that is where we are not. But the good news is that people are fucking pissed off at Texas. Think of Texas like that one guy who walks into the board meeting after the board just voted to fire that member. But this isn't going away. It's going to get worse. And people are taking sides – whether you're for or against the law, the war has just begun. Yeah sing it with me! We've only just begun… Oh and Dan Patrick… go fuck yourself. K thanks!







[div style="padding: 20px; background-color: #ffffff; border-radius: 10px; box-shadow: 0px 2px 4px 1px #aaa;"][div style="font-family: arial, helvetica; font-weight: bold; border-bottom: 1px dotted #999; padding-bottom: 8px;"]
[font size="8"]Joe Rogan

[br] [/font] [br]

You know we need some music for this one!



Yes, a horse is a horse of course of course, and nobody can talk to a horse of course, unless of course that horse is the famous Mr. Joe Rogan! That's right. The sheer amount of stupid that it takes to not get the vaccine and instead take medication meant for horses five times the size of a normal human is completely unfathomable at this point. I am all out of fucks to give. Yes, he got COVID and yes he's treating it with that horse paste you've all heard about so much. That's right – they are treating a respiratory infection with horse deworming medicine. I am not making this up. I really wish I was. The thing is though is that you cannot put a price on stupid. But it's also what happens when you continually deny science and reality in favor of listening to stupid people over experts. Again, like I said I am all out of fucks to give here. But Joe Rogan is going to be OK, because he has money. The rest of us who aren't as lucky as him won't be so lucky in the end.






Yes I'm literally using Mr. Ed clips and images for this entry. Because look people, you're not a horse, you're not a pig, you're not a cow. Yes, you can point out that ivermectin was approved for use in human treatment but it was only approved to get rid of parasites! It's not meant to rid yourself of a deadly virus, OK? And why do we have to get the law involved in this? You're the ones who are listening to idiots telling you it's OK to take horse deworming medicine available at your local feed store.





Excuse me a minute… yes that was an actual show by the way! And come on there's no cover up here, you're not a horse! I could see you taking ivermectin if you're Mr. Ed but you're not. But here's the thing too if you are going to proceed with taking ivermectin – you're not Joe Rogan either. You don't have a $100 million Spotify payday. So if you do take this drug to cure your COVID woes, you should know the things that it'll do to you – and none of them are things you particularly want.





Excuse me a minute… OK go ahead and take that horse dewormer, we won't stop you! Don't be surprised when you're eating through a feeding tube and using a colostomy bag when the ivermectin turns your small intestine into liquid shit. But remember hydroxychloroquine? That emerged when Former Guy suggested it after telling people to drink bleach? Yeah fool me once shame on you. Fool me ten thousand times, you were probably brainwashed by social media propaganda!






[div style="padding: 20px; background-color: #ffffff; border-radius: 10px; box-shadow: 0px 2px 4px 1px #aaa;"][div style="font-family: arial, helvetica; font-weight: bold; border-bottom: 1px dotted #999; padding-bottom: 8px;"]
[font size="8"]Anti-Vaxxers

[br] [/font] [br]

In case people forgot we're still in a pandemic, one that isn't going away any time soon. But those of us who are doing the responsible thing are getting to leave the house and enjoy life again, even if it is cautiously. Then there are those of us who are doing the wrong thing. And that's exactly what they are doing here – the wrong thing. And you know what? Is it wrong for me to wish that these people get the absolute worst possible case of it? Because they're not really saving anybody and actually putting more people in harm's way and giving the virus new opportunities to mutate. But this shit with school boards and vaccine mandates is absolute madness. I mean I can only watch it and provide somewhat humorous commentary on the situation. But this shit makes me angry. And it ain't going away any time soon.






Seriously – what could go wrong? Plenty especially gather a thousand unvaccinated people in the middle of downtown Vegas and see what happens. It's infuriating. And look, fuck these people. I can't say that enough. Nobody is forcing you to do anything. We're taking the vaccine and complying with health protocols because it's the right thing to do! And this isn't an isolated incident. It's happening everywhere, these people are fired up and they're not going away anytime soon.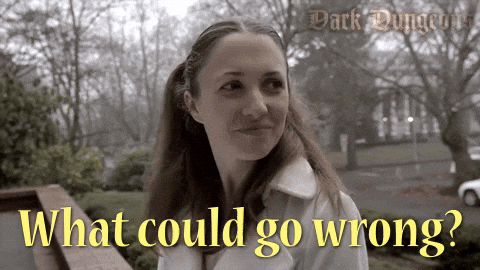 Yeah you're right – the people of Georgia could do better! But as we have seen time and time again in the last four years – these are the people who are proud of being assholes and voted because they wanted to "make the other side cry". That's the kind of shithead we're dealing here. And by the way, anyone else surprised that stabbings are taking place at these events? I mean look what happened in my hometown of LA last week. If you hang with the Proud Boys, you're gonna get stabbed. It just goes with the territory.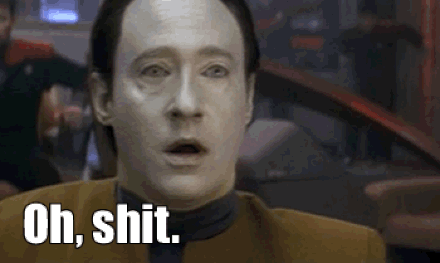 Yes shit! These people are fucking insane. And if you think this is strictly an American problem, I am here to tell you – you are wrong. When you have these assholes crashing school board meetings and protesting health restrictions, they are everywhere! And as I said don't expect them to go away any time soon. The anti-vaccine movement runs deep and we're looking at people playing with a ticking time bomb biological weapon here. It's gonna get ugly before this is over.







[div style="padding: 20px; background-color: #ffffff; border-radius: 10px; box-shadow: 0px 2px 4px 1px #aaa;"][div style="font-family: arial, helvetica; font-weight: bold; border-bottom: 1px dotted #999; padding-bottom: 8px;"]
[font size="8"]Afghanistan: Trump V Biden

[br] [/font] [br]

Look… the situation in Afghanistan was a clusterfuck, but it's exactly what military experts predicted it would be. Of course your average armchair military "expert" who's never served a day in his or her life wouldn't even know that. And speaking of armchair military experts, is anyone else sick and tired of hearing about what Former Guy would have done? He can go on Hannity and brag all he wants about the things he "could have" done, but nobody gives a shit! We voted you out of office because we were tired of hearing about what you would have / could have / should have done! So fuck off. We have a president who is actually doing something about the situation. And what I don't want to hear is the would/could/should bullshit coming from the Former Guy. Yeah you would have done this, but guess what? You didn't. Shut up.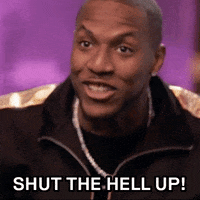 Yeah shut the hell up please! The adults are in charge now, let them be in charge! If you want to go play armchair general, there's plenty of places where you can live out your fantasy online! Don't be surprised when the computer simulation fails you too, Donny. And come on, speaking of embarrassments, he's one to talk! His entire administration was an embarrassment from day one and 8 months afterward we're still dealing with his bullshit!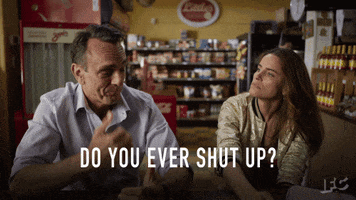 Unfortunately no. And you are aware we put safety measures in place to keep unauthorized people from using that equipment, right, Donny? But then again Donny never reads the memo, does he? I mean seriously, dude, do you even know what a setup is? Me personally I think I've seen enough true crime and murder mystery shows to know what a setup is. But come on Trump, you can attempt to erase history all you want, but we're in the age of the internet, and there are no take backs!






Thank you Arnold! But can we seriously stop with Trump's "statements" on what he would have done in Afghanistan? And his statements make no fucking sense no matter which way you look at it. And we've seriously spent almost 5 years trying to decipher his bullshit. But you know what? It can't be done! No matter how hard you try! I don't speak stupid and don't even make a point to try so it can be really tough to try. Seriously, his plan makes no sense.






[div style="padding: 20px; background-color: #ffffff; border-radius: 10px; box-shadow: 0px 2px 4px 1px #aaa;"][div style="font-family: arial, helvetica; font-weight: bold; border-bottom: 1px dotted #999; padding-bottom: 8px;"]
[font size="8"]Latest Capitol Riot News

[br] [/font] [br]

We've been saying for the last few editions of the Top 10 that the Capitol Riot is the gift that keeps on giving. Yes, the events of that day were extremely horrible and it's hard to think of just how close we came to losing democracy. But watching the cavalcade of the MAGA community getting arrested and Trump's world come crashing down on him has been well, priceless. My personal favorite story as of lately involves Jacob Chansley, the guy who is known as the "Q Anon Shaman". Remember that douchebag? Yeah we've covered him extensively here so there is no need to link to past Top 10 lists for that. But guess what? He's tired of being known as the "Q Anon Shaman" and has pled guilty to his involvement in the riots. But have you heard this conspiracy? It goes all the way to the (now former) president! Yes, that guy!






Come on dude did you really think that Trump would pardon you before you decided that you were going to murder Congress people and possibly the vice president? Did you? That's a kind of stupid I can't even possibly imagine. But here's a new angle on the riots that I had not heard before – apparently Pence's office got flooded with e-mails asking for Trump to be removed from office after the riots! Of course Pence hears ya, Pence don't care!






Yeah Pence hears ya, Pence don't care. But guess what? They're planning a rally September 18th at the Capitol in support of… political prisoners! Really? These people who assaulted journalists and attempted to murder Capitol Police and threatened to hang the vice president are "political prisoners"? No. they're just your regular run of the mill crooks. And if you ask me they're getting off light. At least the FBI is taking this latest threat seriously!






Oh and if that's not enough, the Capitol Rioters are taking their fight international! That's right – the American right is taking their fight to… Brazil. I mean come on they already have a right wing troll as their president, Jair Bolsonaro. Come on, the Brazilian right is imitating the American right so hard that they already have their own version of CPAC. I shit you not, we're covering that next week. But don't think for a minute that Bolsonaro has learned from Trump, because he has. And it's getting scary.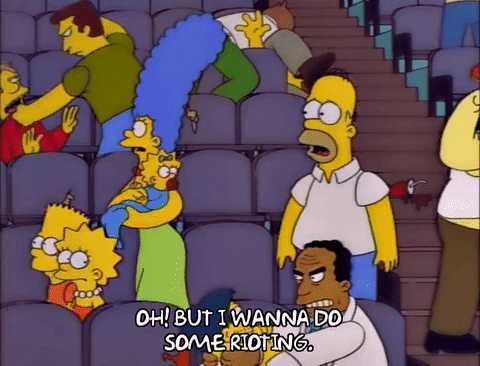 [div style="padding: 20px; background-color: #ffffff; border-radius: 10px; box-shadow: 0px 2px 4px 1px #aaa;"][div style="font-family: arial, helvetica; font-weight: bold; border-bottom: 1px dotted #999; padding-bottom: 8px;"]
[font size="8"]Holy Shit:

[br] [/font] [br]

Just one month away! Don't forget: Sunday at 4:00 PM pacific time / 1:00 PM eastern time!




Gather around my fair brothers and sisters! It's time to take a seat in the pew and pass the collection plate, for the Holy Church Of The Top 10 has convened and it's time to remind you that the holiest among us are the most full of:




My fair congregation! You know I've mentioned in my last several sermons about the forthcoming Holy War between supporters of good and supporters of evil. And by evil, I mean the supporters of the unholy, ungodly Dark One! Yes, that individual – a man so disgusting, evil, and grotesque that his name DARE NOT be spoken in my church! Now that we got that out of the way, his supporters are getting violent and more dangerous. They think that the fight for culture is literally a war for the very SOUL of this great nation of ours! But you should know, my congregation, what your local religious right is up to because they're getting scary. And if your religious friends start spewing this stuff in public, you should know where they got their propaganda from!






You think? Well here's the difference – these people think they are JAYSUS and are doing the LAWRD's work here! Now let's examine the language being used here. They keep using the words "war" and "warrior" a lot. Does that imply that we're fighting a war? No that's because a war is when two armies are fighting! It's kind of sad when one side keeps playing the same message over and over and the other side does what they can to fight that nonsense. It's pure madness!






Hooooooooooooooooooooooooly shit! That is seriously scary what Brother Josh is alluding to! Because he's not fucking around here. These are not the words of a compassionate Christian preacher, these are the words of a genocidal maniac. That's right – you get nothing, you lose, good day sir! As if their words are getting worse, as if that's not enough in this corner – there's Jack Hibbs, and wait until you hear what a good compassionate conservative he is!








Wow, that is insane! The rhetoric coming from the right and far right churches is just getting worse and worse. And that's not what the good LAWRD JAYSUS would want now is it? JAYSUS would want us to respect our fellow man. But some of us on the other side don't do that. They would rather throw all of their weight behind one of the most disgusting, unholy, ungodly people to ever exist. The man is… what one might call "pure evil".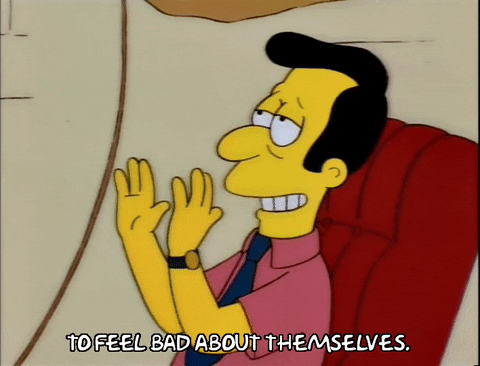 But as long as they are selling out for the Dark One, they have no shame and will never feel bad about themselves. These people are vile and vicious and it's going to get worse. Mass has ended, may you go in peace! That's it this week for:





[div style="padding: 20px; background-color: #ffffff; border-radius: 10px; box-shadow: 0px 2px 4px 1px #aaa;"][div style="font-family: arial, helvetica; font-weight: bold; border-bottom: 1px dotted #999; padding-bottom: 8px;"]
[font size="8"]This Fucking Guy: Tito Ortiz

[br] [/font] [br]



This week's This Fucking Guy is Tito Ortiz. If you follow the UFC at all, you know that he used to be one of their top fighters selling out arenas. Now he's selling out for Q Anon. As the Trump loving former mayor pro temp of Huntington Beach, California. As we say here in California, Huntington Beach is the Myrtle Beach of Daytona Beaches. Lots of racist white people inhabiting the sands. In case you're wondering what his credentials are – he basically says what the MAGA crowd wants to hear, which is the only requirement to get anywhere in that party. Oh and he's also been featured on PPV. I guess maybe too many blows to the head are why he's in the Former Guy party? But he made the news because he's clearly a product of social media brainwashing. Like really, tell me you're in a deranged cult without telling me that you're in a deranged cult.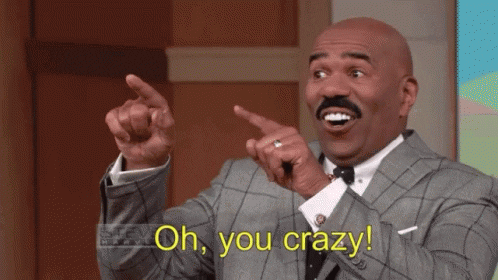 Seriously is it my imagination or does the alt right use more Nazi imagery and Hitler comparisons than the fucking History Channel does? Yeah I'm not saying it's the Nazis…. But it's the Nazis. However Mr. Ortiz was more than just a crazy person who keeps spewing MAGA talking points. In fact he's part of a plot by right wingers to use UFC fighters to convert Latino voters. There's also this fucking guy Beneil Darisuh – another MMA fighter who is using his platform to promote dangerous conspiracy theories!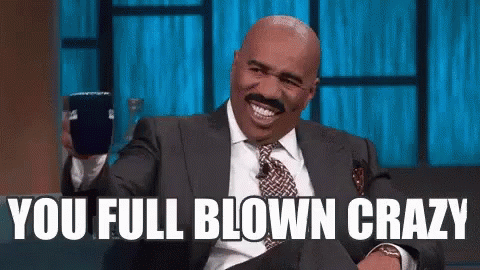 But that said, the city of Huntington Beach in the last four years – and particularly the last two – has earned a bit of a reputation. It's the home of the west coast KKK and has attracted lots of right wing rallies to their streets. In fact the current mayor accused Mr. Ortiz of playing to right wing white supremacists in a virtual town hall meeting back in April. So is Huntington Beach the Myrtle Beach of California? Oh you bet your ass it is!






Oh people stop your rabbling! But here's where it gets weird, and you knew that it was going to! And this is part of an emerging trend with MAGA politicians is that they are fucking clueless. Just look at Georgia's Marjorie Taylor Greene. The thing is if you see a MAGA / Q Anon far right person like Tito Ortiz, don't hesitate for a second to vote for the next person on the ballot. Because they are so terrible that they'll likely quit or resign because everyone hates them. That's the life of a MAGA politician!






So yeah tell that to Mr. Ortiz – he may be a MAGA favorite but he's so insane that it took two recall votes against him before he finally resigned. That's Tito Ortiz – this week's:





[div style="padding: 20px; background-color: #ffffff; border-radius: 10px; box-shadow: 0px 2px 4px 1px #aaa;"][div style="font-family: arial, helvetica; font-weight: bold; border-bottom: 1px dotted #999; padding-bottom: 8px;"]
[font size="8"]Conspiracy Corner

[br] [/font] [br]




Welcome back to the segment that attempts to take a crack at explaining the unexplainable – Conspiracy Corner! Hello everyone we are coming at you live from our underground doomsday shelter deep in the heart of the New Mexico badlands – undisclosed location of course! Just let me adjust my trusty tin foil hat for maximum government interference. Ah there we go! You know when it comes to following all things Q Anon, you know that we haven't followed enough. Because things are getting weirder and nuttier with that crew. So much that their own convention got booted from Caesar's Palace in Las Vegas. Gee, you think maybe being associated with treason weasels would be really bad for business? I thought so too!






Oh come on, even President Camacho had more integrity than these dolts do! But here's the thing – convention or no convention, Q is an addiction and it's not one that you want to find your friends or relatives engaging in. Just like if someone is addicted to opioids or meth, being addicted to Q can have complications that can wreak havoc on your social lives and possibly your work or career choices. And chances are that people involved in Q are also up to other really shady activity. So once again chose your friends and enemies wisely.






But in the increasing filing cabinet known as the "where are they now" file, the Q Nuts are getting crazier and crazier especially because their predictions about Trump's reinstatement simply are not coming true. I mean how much longer are they going to keep peddling *THAT* lie? But our old buddy Mike Lindell is certainly up to his old tricks and we can expect to see more of him even as his funds are very slowly dwindling!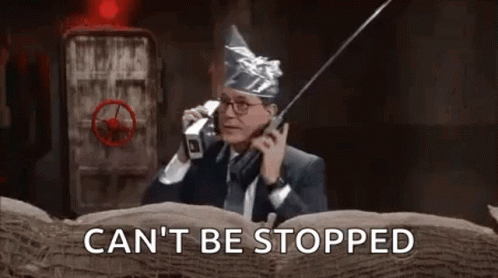 So if you can be addicted to Q Anon, can you be deprogrammed from it? That's the billion dollar question on the table. Because Q Anon theories are tearing organizations, schools, businesses, and families apart. It's entirely possible to deprogram someone from being in a cult. But this one is trickier since there's no central organization involved. And when one spends too much time on social media, well, their mind is already warped.







[div style="padding: 20px; background-color: #ffffff; border-radius: 10px; box-shadow: 0px 2px 4px 1px #aaa;"][div style="font-family: arial, helvetica; font-weight: bold; border-bottom: 1px dotted #999; padding-bottom: 8px;"]
[font size="8"]People Are Dumb

[br] [/font] [br]

Hit it!



Of course you know by now that people are people, and people are dumb! Now before we begin this week, I want to talk about what defines a "People Are Dumb" story. So let's make this clear – a guy getting arrested for a drug possession charge doesn't qualify you for People Are Dumb. Now if he were to get arrested because he called 911 for someone stealing his crack pipe, that's a story worthy of People Are Dumb! Someone who gets in a car accident in the McDonalds parking lot, not a People Are Dumb story. On the other hand, someone who destroys the entire restaurant because they ran out of chicken nuggets? Now that's a People Are Dumb story! I want to start with this story out of Yakima , Washington. Look… here's the thing if you're out camping and you need your car fixed, maybe don't do what this guy did, because you're gonna have a bad time!






Yup and this dude definitely French fried when he should have pizza'd. Next up – you know we don't usually talk much about death on this segment. We generally, you know, want people to survive their stupidity. Of course there's an entire awards program for that, you may have heard of them as the "Darwin Awards". But this one might be a certified award winner and we go to India for this story. Look no one wants to get pregnant but this guy might have literally "sealed the deal". See what I did there?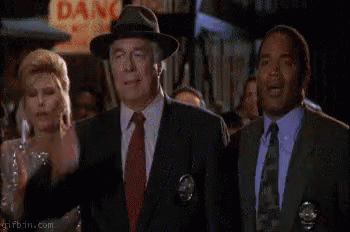 Next up – of course we have some Florida stories for you! Florida – or as Homer Simpson famously referred to it as "America's Wang" always brings some top quality crazy stories every single week. This week there's no exception. And what is it with the town of Clearwater? Is someone putting something in the water supply there? We must have at least 2 – 3 stories a week coming from Clearwater. Dating is always fun and games until there's a high speed pursuit involved!






Next up – sticking in the Sunshine State, who doesn't want to have some fun with a go kart? I mean come on go karts are more fun than actual driving is sometimes. Even Randal from Clerks knew that driving a go kart was a great escape from reality. But even if you do go joy riding in a go kart, there's something things that you probably shouldn't bring with you – drugs and guns. That's right – all things are bad if drugs and guns are found, even go karts!





Yeah that's how you should be driving a go kart! Finally this week – once again sticking with the Sunshine State, have you ever seen an unusual parking job and thought that this driver should be forced to retake driver's training? Well yeah there is that but with the added bonus of a DUI involved! That's right! What? Come on it is Florida and in the Sunshine State all crazy things happen and I'm surprised this doesn't happen more often!






That's it this week for:




[div style="padding: 20px; background-color: #ffffff; border-radius: 10px; box-shadow: 0px 2px 4px 1px #aaa;"][div style="font-family: arial, helvetica; font-weight: bold; border-bottom: 1px dotted #999; padding-bottom: 8px;"]
[font size="8"]Road To Recall: Meet Larry Elder

[br] [/font] [br]




Welcome to our new 4 part series detailing the recall election of California governor Gavin Newsom… cue reverb… THE ROAD TO RECALL! Ooh that was some good reverb there! Yes we're taking a short break from our exploration of the MAGA cult and what they're up to in Red State Diaries. People, we cannot stress enough how important it is if you're living in the Golden State to vote and get out the vote. Because the people who are trying to win this election are people who you wouldn't trust to run a 7-11. And they could do some serious damage to our state if they win on Sept. 14th. But here's where you really need to vote. The guy who could be California's next governor is Larry Elder. Yes, that Larry Elder, the right wing Rush Limbaugh wannabe who once called himself the "King Of South Central". You really want that guy in charge? Where does he stand?






Well fucking duh! Of course he's going to lie and cheat his way through, he's a MAGA leaning radio host and Rush Limbaugh Lite! Well one of the key hallmarks of the MAGA movement is being a closet self-loather, and Larry has that in strides. Of course if Larry Elder is elected and the MAGAs somehow take over California, things are going to get more racist and harder for minorities. That's what happens when people vote for these cretins, but they do anyways!





Yeah no, Larry, you're not gonna do that. The idea that cops are bad is firmly engrained into American culture. There's been movies about it, there's been whole albums about it. There's been trials. There's been lots of bad shit said about police. You're not gong to change anyone's minds about the police anytime soon. But this might be the single most batshit crazy claim he's made yet. Just the sheer stupidity is mind boggling!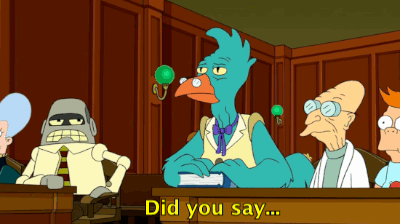 This is like the chicken arguing in favor of Colonel Sanders! Holy shit! But really elect an abuser like Larry Elder and you're going to get abused. That's right – Larry Elder is the subject of a police investigation. I think that might be a built in feature of running MAGA. Because these people are proud assholes and they wear it on their sleeve. Which is why we cannot allow them to get ahold of my state and they've been coming for it for years. If they do… the shit is gonna hit the fan.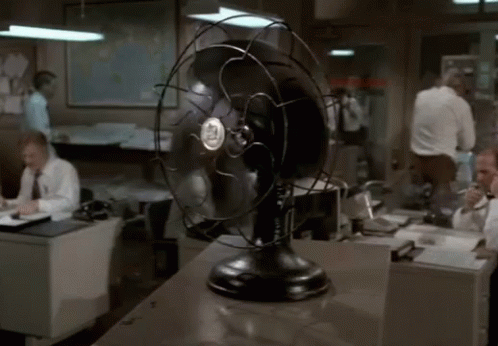 [font size="4"]Next Week:[/font]


[font size="8"]And Now This:[/font]
[font size="8"]Weezer [/font]



Ladies and gentlemen… I promised myself I wouldn't cry for this, but the moment is finally here! The triumphant return of live music to our program ! My first guest back is one of the all time greats, they just wrapped the Hella Mega Tour, which was awesome! And they decided to stop by our crappy little program. Playing their song "The End Of The Game" from their album "Van Weezer", give it up for Weezer!



Thank you Santa Ana! We're actually returning to our old home at Burbank next week! Plus we have live music from the Zappa Band! See you next week!


Credits

Host: Initech
Top 10 Conservative Idiots Recorded At: San Jose Improv, San Jose, CA
Weezer Appear Courtesy Of: Warner Music Group
Images: All images copyright belongs to respective copyright holders.
Videos: All videos copyright belongs to respective copyright holders
Articles: All article content copyright belongs to respective copyright holders
Writing: Top 10 Writing Department
Graphics: Top 10 Graphics Department
Research: Top 10 Research Department
Lighting & Stage Props: Top 10 Lighting Department
Legal: Top 10 Legal Department
Advertising: Top 10 Advertising Department
HR: Top 10 Human Resources Department
Initech's Wardrobe Provided By: JAB Inc.
Wheel Of Corruption By: Studio 1 Stage Props, Burbank, CA
Management: Initech Productions, CCC Management
Follow The Top 10 On Twitter at: @10Idiots
New! Follow The Holy Church Of The Top 10 On Twitter: @churchoftop10
Questions? Comments? Complaints? Hate mail? E-mail The Top 10 at: [email protected]



Initech Productions: Yes, We Got The Memo


5 replies, 443 views
Replies to this discussion thread
| | | | |
| --- | --- | --- | --- |
| 5 replies | Author | Time | Post |
| Top 10 Conservative Idiots #11-7: A Horse Is A Horse Of Course Of Course Edition (Original post) | Top 10 Idiots | Sep 9 | OP |
| | SheltieLover | Sep 9 | #1 |
| | Top 10 Idiots | Sep 9 | #2 |
| | SheltieLover | Sep 9 | #3 |
| | Top 10 Idiots | Sep 9 | #4 |
| | SheltieLover | Sep 9 | #5 |
---
Response to Top 10 Idiots (Original post)
Thu Sep 9, 2021, 06:01 PM
SheltieLover (29,583 posts)
1. Mr. Ed...
The only adult in the room, as always!
---
Response to SheltieLover (Reply #1)
Thu Sep 9, 2021, 06:06 PM
Top 10 Idiots (435 posts)
2. I know, right?
Maybe the FDA should make a PSA with Mr. Ed telling people not to take ivermectin. Maybe then they'll listen!
---
Response to Top 10 Idiots (Reply #2)
Thu Sep 9, 2021, 06:10 PM
SheltieLover (29,583 posts)
3. For sure!
I really enjoyed the clips you posted! Baseball ...
Ty!
---
Response to SheltieLover (Reply #3)
Thu Sep 9, 2021, 06:20 PM
Top 10 Idiots (435 posts)
4. Still can't believe that was a real show that people actually watched!
---
Response to Top 10 Idiots (Reply #4)
Thu Sep 9, 2021, 06:23 PM
SheltieLover (29,583 posts)
5. Omg!
I loved Mr. Ed as a kid.