Thu Jul 22, 2021, 05:08 PM
Top 10 Idiots (427 posts)
Top 10 Conservative Idiots #11-2: Oops, I Creeped Out Again Edition


So here we are. Conservatives are trying to walk back what happened on January 6th. If they want to go there, fine. Two can play at that game. Did you know that T was dangerously close to committing a real life coup when he found out that he lost the election? Well yeah that's a thing and it's scarier than any of us could ever imagine! Here's the thing – we were all horrified by the events of January 6th, were we not? But not if you watched Fox News or any of the even worse conservative outlets out there, like Newsmax or OAN. They're passing this off as a "harmless tourist visit". Yeah never mind the poop smeared on the walls or the makeshift gallows being erected outside. But was it a mere tourist visit or an attempt to overthrow the government? Here's what one rioter has suggested!






That is a good question sir! But yeah you know it's all fun and games until they attempt to overthrow the government. But that said, we can just add this to our growing list of things that Trump has failed – steaks, vodka, airlines, universities, being the president, and now a coup against the US government! So what happened between November 3rd and January 20th? Well a whole lot of some really scary shit that thankfully was prevented by some much cooler heads than that guy!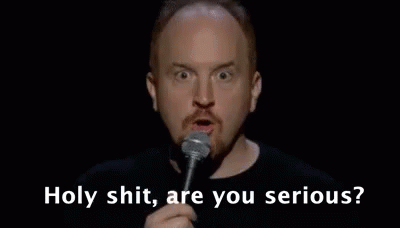 Uh………. Yes we are! I mean this guy attempted to overthrow the government! Why isn't this being hammered more in the media? Why do we have to read about it in a book that's coming out several months after the fact? I guarantee if this information had been out during the trial, it would have gone the other way. I mean we could seriously be under a dictatorship right now and that is an incredibly scary thought.






Seriously there aren't enough holy shits in the world! But really if you ask the man himself, guess what he will answer? He's over it. Or he's just not that into it. Or it was fake news. Or maybe it was Maybelline. OK I'm getting off the rails here. But yeah when asked about turning America into a fucking third world Fox News run dictatorship complete with state run TV, it was a very real possibility for a few moments after the election! Some scary shit!







[div style="padding: 20px; background-color: #ffffff; border-radius: 10px; box-shadow: 0px 2px 4px 1px #aaa;"][div style="font-family: arial, helvetica; font-weight: bold; border-bottom: 1px dotted #999; padding-bottom: 8px;"]
[font size="8"]Matt Gaetz

[br] [/font] [br]

You know we need some music for this entry!



Oops… I creeped out again. I went and did some creeping, and yes I am innocent! OK that didn't really work. But the point is since the beginning of the Top 10 I have been saying that if you're accused of doing something horrible, maybe don't do that thing you're being accused of (see: Top 10 #3-7 )! Yeah so if you're trying to lose weight, maybe don't eat that 12 scoop sundae topped with every topping that the ice cream store has! Just don't do it, OK? Which brings me to Matt Gaetz. Yeah as you know, this perverted weasel is wanted for his bizarre sex crimes and one of the dumbest scandals in modern history. Which begs the question – what the hell was he doing outside a "Save Britney" rally? Is he trying to ask her out on a date or something?





You know here's the thing - if you are wanted as a sex offender, maybe I don't know, don't appear at a rally for a woman who became famous for looking hot in a Catholic school girl uniform. Just saying! Go on, eat this giant deep fried 5 lb cheeseburger, fatty! You know you want to! Also come on, isn't the very thing that Matt Gaetz advocating what the conservatives refer to as "big government"? I am just throwing that suggestion out there!






Nah, but creepy white politicians like Ted Cruz and Matt Gaetz are trying to exploit you for personal benefit, and that's what you should really be concerned about! But this brings up a rather curious debate – why has the Q Anon crowd latched onto the Free Britney movement? Well, if you answered "something creepy", sir or madam, I can assure you that you are… 100% absolutely correct! They are up to something creepy!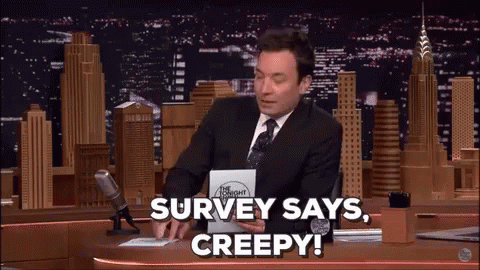 Damn straight! Of course why is a guy who should be on a registered sex offender and guy who should probably be kept 500 feet away from schools and playgrounds be so interested in this Free Britney movement? I mean doesn't he have far more important things to do now that he's a Congressman? Well I guess aside from keeping out of jail, which I assume is all the modern GOP does at the moment.






[div style="padding: 20px; background-color: #ffffff; border-radius: 10px; box-shadow: 0px 2px 4px 1px #aaa;"][div style="font-family: arial, helvetica; font-weight: bold; border-bottom: 1px dotted #999; padding-bottom: 8px;"]
[font size="8"]Fox News

[br] [/font] [br]

In case you haven't forgotten, we're still in this thing called a "raging pandemic" and the next four months are crucial to determining the outcome of this thing. Unfortunately one key obstacle stands in our way. And that obstacle is Fox News. Don't want the virus to spread? Well we can stop it through this thing called a "vaccine". And the "vaccine" keeps you out of the hospital and/or dying, and also stops the virus from entering new hosts, giving it a chance to mutate. This "vaccine" however, only works if people take it. But Fox News and other more horrifying parts of the right-wing blogosphere including Infowars and OAN are doing their part to do everything they can to stop people from taking the "vaccine". And I'm looking at you directly, Tucker Carlson! No, no need for the Tucker cam yet.





Yes your media diet could be just as bad for your health as your actual diet. If you consume enough media to tell you that vaccines are bad and you don't take vaccines? Guess what? You end up in the hospital and get sick and die, in the worst possible way! Grow a pair, take the vaccine and deal with the side effects for a few days. The alternative could be far worse, and that's what you get when you listen to these idiots.






Seriously, he's not wrong. If Fox News had been around during the days when the polio pandemic was going on, we'd probably still have polio. I mean they are the answer to everything that is wrong with this country. If you said the sky is blue, Fox would be like "No! The sky is green and we have proof that a blue sky is a hoax!". So the moral of the story? Take the damn vaccine. And stop listening to these freaking idiots telling you not to!






That's right – the bullshit coming from Fox is so rampant that even the White House has had to respond to what Fox News is telling people. So yeah remember what I said about your media diet ruining your health earlier? It really could, quite literally ruin your health! But Biden must have got through to Fox, because they seem to have a different tone on taking vaccines right now, especially with the Delta Variant spreading.







[div style="padding: 20px; background-color: #ffffff; border-radius: 10px; box-shadow: 0px 2px 4px 1px #aaa;"][div style="font-family: arial, helvetica; font-weight: bold; border-bottom: 1px dotted #999; padding-bottom: 8px;"]
[font size="8"]Mike Lindell

[br] [/font] [br] B

Kind of sad when Trump's now closest allies are a guy who lost his law license and a former drug addict turned pillow salesman. Mike Lindell is a loser, but if you're here, you probably already knew that. But that said, the scary thing is that this loser has some serious influence in the MAGA world. And while I will stress that I am not, in any way, shape or form making fun of addiction here – I will say that Mike Lindell has replaced one vice with another. This time around, his vice is the MAGA lifestyle, and his belief that the "Big Lie" that the 2020 election was stolen is really getting to him. As much as you try to tell him that it's bullshit, he won't listen. What's even scarier is that he's attempting to gain more influence. But are there "two pathways" that Loser 45 can be reinstated as president? The answer is "no and no".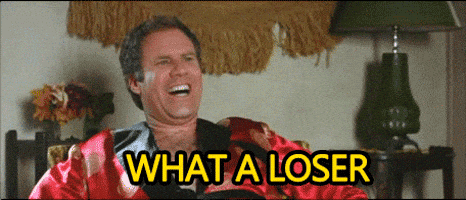 The scary thing is the talk of an August reinstatement for Trump is gaining ground and that should worry just about everybody. What's scary is that this should alarm anybody because he's claiming that a single shred of evidence in his favor could undermine 80 million votes. But this isn't just a conservative problem – we should be paying attention to this sort of thing and what it's doing to divide the population and against President Biden. This is insanity!






Regardless of how insane Mike Lindell and the Former Guy are, they're still losers! As Jim Carrey would say, Loo-Hoo-Se-Hers! And come on with friends like these, who needs enemies? The Former Guy attracts some very strange bedfellows doesn't he? I mean in one corner you have batshit crazy attorney Sidney Powell, and in the other corner you have drug-addict-turned-pillow-salesman Mike Lindell. But you know the old saying – wish in one hand, shit in the other, and see which one shows up first!






Nobody does, kid! So don't hang around these guys otherwise you might just be one. But you want to see a real life example of what listening to batshit crazy conspiracy theorists does? Well check out this story out of Michigan where a full time far right Sheriff and part time Wilford Brimley impersonator (I can't believe I'm drawing that reference) is taking matters into his own hands and probing the election himself. File this under "things that will not end well".







[div style="padding: 20px; background-color: #ffffff; border-radius: 10px; box-shadow: 0px 2px 4px 1px #aaa;"][div style="font-family: arial, helvetica; font-weight: bold; border-bottom: 1px dotted #999; padding-bottom: 8px;"]
[font size="8"]Conservative Road Shows

[br] [/font] [br]

Conservatives are having a hard time selling their message outside of their constituents. Gee, I wonder why that is? Well, we've got two exhibits here. The first exhibit is Matt Gaetz and Marjorie Greene, and as this happened relatively close to home, we of course have a vented interest in this. So if you were following the news, Gaetz and Greene were scheduled to speak at an event in Laguna Beach, California, which is a mere 25 miles from our studio here in Santa Ana. To walk back the trail of events, they were scheduled to speak at the Pacific Hills Banquet Center in Laguna Hills. That got canceled. Then they were scheduled to speak at the Riverside Convention Center, that got canceled. Then they were scheduled for the Anaheim Convention Center, that got canceled! So where is Nelson when you need him?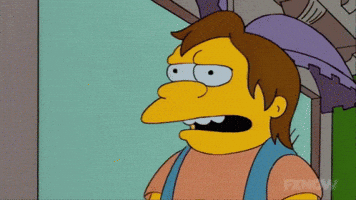 And my favorite thing about this is how the whole thing just spiraled and devolved into sidewalk protests, where Gaetz – seen here like a Z-grade Huey Lewis impersonator who's looking to pick up drunk 21 year old coeds out for a night of heavy boozing, is hinting at… drumroll… a lawsuit! Ooh, a lawsuit! That seems to be the conservative thing – they don't like trial lawyers, but they use more trial lawyers than anybody!






On the flip side, Former Guy and another noted sex offender in the GOP, Bill O'Reilly have announced a "history tour". That's right – the guy behind "Killing Jesus" and "Killing Kennedy" and "Killing Lincoln", has teamed up with the former guy for a series of stadium rocking arena tours. The problem is that they can barely fill up one arena! Hell they could barely fill the parking lot at Four Seasons Total Landscaping if that's any consideration!






Here's the thing guys – people want to go see concerts! Nobody wants to go see a couple of creepy old perverts exchanging their notes on Kennedy assassination theories. Hint: there was a grassy knoll involved, I'll just throw that out there! And guess what? Just like the Gaetz and Greene rallies, the Former Guy and O'Reilly have no recourse but to sue! That's right, a lawsuit! Seriously, can't anyone just accept the L and move on? No? I give up!







[div style="padding: 20px; background-color: #ffffff; border-radius: 10px; box-shadow: 0px 2px 4px 1px #aaa;"][div style="font-family: arial, helvetica; font-weight: bold; border-bottom: 1px dotted #999; padding-bottom: 8px;"]
[font size="8"]Holy Shit

[br] [/font] [br]

Gather around my fair brothers and sisters! It's time to take a seat in the pew and pass the collection plate, for the Holy Church Of The Top 10 has convened and it's time to remind you that the holiest among us are the most full of:




My fair congregation! You know we live in a trying time right now. We have a deadly virus, fires, locusts, and of course some good old fashioned election theft. We're here this week to talk about the latter on that list. Now I know that you should never mix religion and politics, and we're about to find out why you shouldn't. We go to the city of Cleveland for this one. We love Cleveland, we've been there many times and will continue to visit! But this election, the battle, for the soul of OH-11 if you will, isn't so much a mere midterm election. Oh no, my fair congregation! It's becoming a holy war! For you see, it's becoming a battle of endorsements. Who will win – Nina Turner who's endorsed by Bernie Sanders, or upstart candidate Shontel Brown?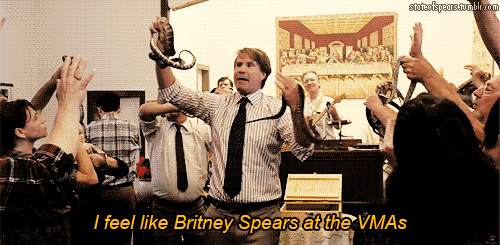 Those are the Snake Handlers, wrong religion! But see we here at the Holy Church Of The Top 10 analyze all religion and there is no stone unturned, for that is what the good LAWRD JAYSUS would want now, does he not? But regardless, this is a real life situation not too far out of a scene from that Will Ferrell movie The Campaign. And watch because this could be a preview of what we are going to expect for 2022, and oh yes, it's going to be a disaster!






No, no! There's no devil here, at least not yet. But watching from afar, I know that the best candidate in theory should win! You might be thinking "hey! How come a church is allowed to talk politics?" and I answer you – we're testing the limits of 503(c). If Jerry Falwell Jr can hold MAGA rallies for the unholy Dark One, we can talk elections, can't we? Well let's get back to it, shall we?






Yeah no that's unfortunately not going to happen. You can wish it's going to go away but as the good LAWRD says don't wish it, do it. Well at least that's what he says in our Good Book! But this sort of thing almost never ends well. In fact it really shows how divided we are as a country and that's never a good thing by any stretch of the imagination! But needless to say things could get really ugly really quickly!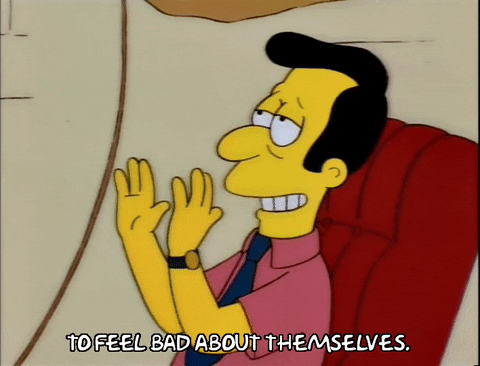 Yes folks, we will be keeping a close eye on this race, that is for certain! Until now, know that we do not take sides in this one, at least not yet! Mass has ended, may you go in peace! That's it this week for:





[div style="padding: 20px; background-color: #ffffff; border-radius: 10px; box-shadow: 0px 2px 4px 1px #aaa;"][div style="font-family: arial, helvetica; font-weight: bold; border-bottom: 1px dotted #999; padding-bottom: 8px;"]
[font size="8"]People Who Somehow Got Elected: Kevin McCarthy

[br] [/font] [br]

Politicians at the state and local levels who are so toxic, you wonder how they're able to get away with the things they get away with. This is:




This week – Kevin McCarthy. You know him best as the House Minority Leader and what conservatives refer to as the "anti-Pelosi". So this week, a committee is being planned to investigate exactly what went down at the January 6th insurrection. That will be a day that will live in infamy because everyone remembers where they were when it happened. Most of us were probably at home watching the horrors unfold on TV. But now things are getting real as Nancy Pelosi has asked McCarthy to come up with a list of members who could serve on the committee. Well, that list was returned this week with all of the candidates being controversial. Needless to say, conservatives are going to try and derail this investigation before it begins.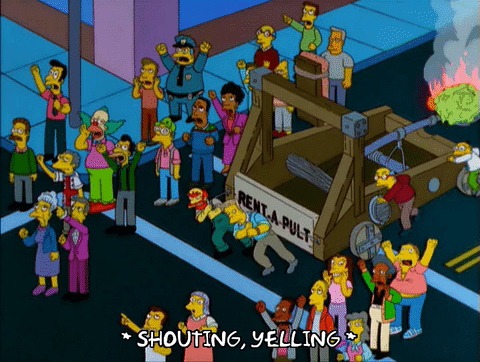 That's pretty much what the events were like that day, and probably how they are going to go once this committee actually gets underway. Good luck getting the big guns like Alex Jones or Donald Trump hauled before this committee because that's probably not going to happen. But that said, this entire thing is turning into a game of chicken. So good luck finding someone who's not compromised to lead this investigation!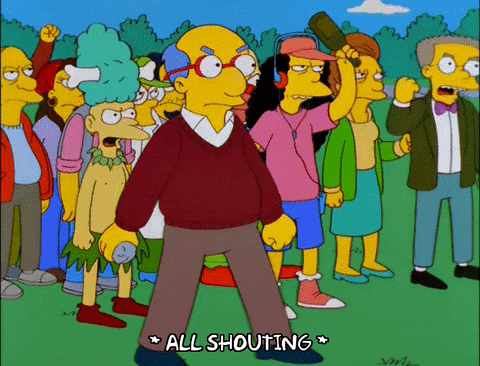 Yeah so that happened. And we're pretty sure that MLK would have hated the MAGA crowd if he were still alive. But that said it's going to be near impossible to find people in the conservative MAGA crowd who don't have a vetted interest in derailing this committee. Giving someone like Jim Jordan a seat on this committee is akin to giving the alcoholic the keys to the liquor cabinet. It will have predictably disastrous results.






So he's threatening members of his own party and actually made good on his threat. That said, he seems bent on leading conservatives off the cliff like the proverbial Pied Piper. But how long will this keep going on before we've had enough? Well that's exactly what conservatives want is for this exact thing to happen. But expect more of this and just like the events of Jan. 6th, it will get worse before it gets better.






That's San Fransisco's Kevin McCarthy – yet another politician to add to the growing list of:





[div style="padding: 20px; background-color: #ffffff; border-radius: 10px; box-shadow: 0px 2px 4px 1px #aaa;"][div style="font-family: arial, helvetica; font-weight: bold; border-bottom: 1px dotted #999; padding-bottom: 8px;"]
[font size="8"]Conspiracy Corner

[br] [/font] [br]




Welcome back to our segment that attempts to explain the unexplainable – Conspiracy Corner! We're coming to you live from our underground doomsday bunker deep in the alkali flats of the New Mexico badlands – undisclosed location of course! Let me just adjust my trusty tin foil hat for maximum government interference – they are trying to read your thoughts you know! Well last week it was announced that a 22 year old bitcoin millionaire has come up with a communication device meant specifically for conservatives, MAGAs, and insurrectionists! But you know what? Why don't I tell it in the form of an infomercial! Excuse me a minute… Tired of the same old $1200 smartphones and the app store that bans the apps that you want to use? Well why don't you try… the Freedom Phone? It does everything your current phone does, except it has a crappier screen and is essentially a cheap Chinese knock off product with a 500% markup! Here's more!






But wait there's more! Sure you get your own operating system and a whole host of "unbannable" apps on the app store, but you know what else you get? A security nightmare! That's right – the phone comes with an unsecured version of Android that poses risks to cyber security experts! So yeah once again the saying is true – if you fall for a con artist, don't be surprised when you get conned! And that's exactly what you get when you buy a Freedom Phone!






I mean come on, seriously! Was that a parody or what? And by the way if you're one of those super paranoid Alex Jones types who thinks that the government is watching your every move, you might actually be right if you buy one of these! But yes, to quote Homer Simpson, this whole thing is a scam, or possibly scamola. But making money off the MAGA crowd is seriously like shooting fish in a barrel. But while it may be easy to make money off the MAGAs, it's posing some security risks!






But wait there's more! Buy the Freedom Phone now and you'll not only get the security risks that come with it, but you'll get apps loaded with porn spammers, malware, and hacking bots! Don't be surprised when your credit card and identity are stolen if you buy anything through the apps! You know what? I'll sleep easier at night knowing that I bought a phone that's not a security risk. But here's the thing- by paying $500 for a $130 phone, not only are you getting ripped off big time, you're not really free from anything. But as PT Barnum once famously said – there's a sucker born every minute!







[div style="padding: 20px; background-color: #ffffff; border-radius: 10px; box-shadow: 0px 2px 4px 1px #aaa;"][div style="font-family: arial, helvetica; font-weight: bold; border-bottom: 1px dotted #999; padding-bottom: 8px;"]
[font size="8"]I Need A Drink: Woke Jungle Cruise

[br] [/font] [br]

Hey everyone! I don't know about you but I could really use a drink!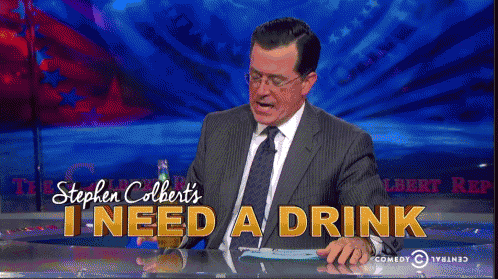 Oh man! Look at all of you beautiful people! So great to be drinking back in front of an audience again, that's what makes this segment work! So of course you know by now you know that the idea of this segment is that we have some drinks, and while we drink we discuss literally anything in the news as long as it doesn't relate to politics. Though we're going to bend the rules a little bit this week – because "woke culture" as it's now being called is taking over so much of our lives. And it's mainly conservatives are doing the complaining. But we're going to talk about the new and improved Jungle Cruise ride at Disneyland. So tell me bartender, what goes well with a story about jungles? A mojito? Eh… it does kind of look like a jungle. Eh, I'll stick with my usual Jack Daniels mixed with Jack Daniels. Here's more.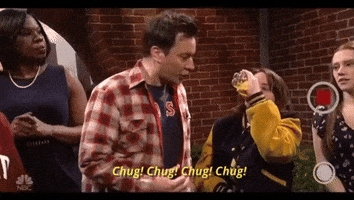 Oh man does it feel good to be drinking in front of an actual audience again! And with a real bartender at that. You know what? Let's chug another one. But that said, come on, even Dueling Banjos is a racist song now? Well that's the kind of thing you'd hear from the MAGA crowd. But that said I'd much rather see the new changes and honestly isn't seeing nature and wildlife on a ride like that much better than seeing mistreated humans? I think so!






Oh man that felt good! And that feels so good to be back doesn't it? But you know why Disneyland is focusing on the Jungle Cruise? Because there's a movie coming up! And besides, Disneyland's cast members are getting "woke". Eh… whatever I'm using their language. And I'm also getting drunk, really drunk. So what were we talking about again? Oh yeah Jungle Cruise is getting some changes and that's about it!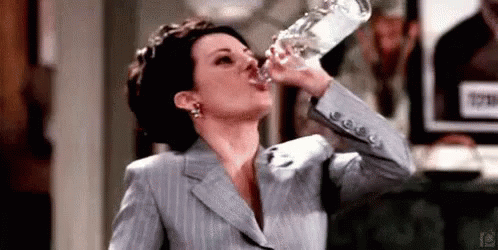 Ah that hit the spot! But fear not, the Jungle Cruise isn't the only thing getting revamped for Disneyland now that it's coming out of its' COVID-induced slumber. Everything is getting changed from the way pass holders are greeted at the park to the nightly fireworks show. And the fact that it's all inclusive is really getting the right's collective underwear in a proverbial wad. Come on guys, who hurt you? Just enjoy things, it's good for you!







[div style="padding: 20px; background-color: #ffffff; border-radius: 10px; box-shadow: 0px 2px 4px 1px #aaa;"][div style="font-family: arial, helvetica; font-weight: bold; border-bottom: 1px dotted #999; padding-bottom: 8px;"]
[font size="8"]Red State Diaries Episode 2: The Arizona Recount

[br] [/font] [br]




Welcome back to our ongoing exit poll survey of the Red States of America and why they voted the way they did, or why they will vote the way they are going to! This is Red State Diaries! Last week we told you about how the idea of an election audit is spreading, even though there's no basis for it, and the people counting votes are people who you wouldn't trust to count to 100. This week we're going back to the place where all of the madness started – Maricopa County, Arizona. Yes, you know Maricopa County as the home of the original conservative villain, former sheriff and current failed Senate candidate, Joe Arpaio! But make no mistake about it – this Arizona election audit is criminally insane and the people responsible should probably be locked up by the time it's all over. But anyways here is the latest on this nonsense.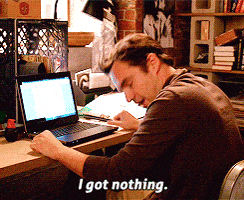 Yeah sounds about right! But you seriously got to wonder if someone is feeding these people some bullshit. Because that bamboo theory was entirely that. But guess what? Despite all his mingling in the election, it turns out that this could in fact backfire on the Former Guy. As the state of Arizona is looking into pressing charges against him and Rudy for allowing the state to go through with this nonsense, and it's not really based on anything either.






What those people said. But the sad thing is many have tried to take down The Donald and I hope this could finally be what gives him a one-way ticket to Supermax but as the old saying goes – wish in one hand and shit in the other, and see which one comes out first. But the surprising thing is this is having the reverse effect on the GOP and it's totally backfiring on them and blowing up in their faces! Guess that's what you get for hiring a company called "Cyber Ninjas"!






So yeah so the Former Guy is doing everything he can to sabotage the early days of Biden's presidency – and probably the latter days as well. But let's say that the Arizona audit is going to blow up in his face like the way that Wiley Coyote uses Acme brand dynamite. But the sad and scary thing is this madness isn't limited to Arizona. As we explore the Red States in the coming weeks, we'll find that there's much more to this than meets the eye, and it's spreading. Another disease we must contain before it's too late!






[font size="4"]Next Week: [/font]

Is audit madness spreading to Idaho? What we're finding is some serious insanity that is spreading throughout the country!


Thank you San Jose! We're off to San Diego next! See you next week!


Credits

Host: Initech
Top 10 Conservative Idiots Recorded At: Observatory OC, Santa Ana, CA
Images: All images copyright belongs to respective copyright holders.
Videos: All videos copyright belongs to respective copyright holders
Articles: All article content copyright belongs to respective copyright holders
Writing: Top 10 Writing Department
Graphics: Top 10 Graphics Department
Research: Top 10 Research Department
Lighting & Stage Props: Top 10 Lighting Department
Legal: Top 10 Legal Department
Advertising: Top 10 Advertising Department
HR: Top 10 Human Resources Department
Initech's Wardrobe Provided By: JAB Inc.
Wheel Of Corruption By: Studio 1 Stage Props, Burbank, CA
Management: Initech Productions, CCC Management
Follow The Top 10 On Twitter at: @10Idiots
New! Follow The Holy Church Of The Top 10 On Twitter: @churchoftop10
Questions? Comments? Complaints? Hate mail? E-mail The Top 10 at: [email protected]



Initech Productions: Yes, We Got The Memo



2 replies, 519 views
Replies to this discussion thread
---
Response to Top 10 Idiots (Original post)
Thu Jul 22, 2021, 05:35 PM
underpants (164,845 posts)
1. Yes!
---
Response to Top 10 Idiots (Original post)
Thu Jul 22, 2021, 05:46 PM
malaise (235,727 posts)
2. K & R