Thu Jun 17, 2021, 04:03 PM
Top 10 Idiots (458 posts)
Top 10 Conservative Idiots Best Of #17: Viewer Mailbag #3 Edition


From: Idiots #6-2

Brad F. from Springfield, Massachusetts writes:

"Hey Top 10, you know it will be nice to have championship teams visit the White House again, and not be greeted with greasy fast food!"

You're right, Brad! And yeah remember when that was a thing that happened?

Congratulations to the Clemson Tigers for winning this year's College National Championship. What a game that was! I mean Alabama got their asses handed to them didn't they? Well the Tigers will get to visit the White House. And remember what an honor that used to be? Well thanks to a certain guy who is currently called president, they might want to reconsider. Especially considering that he's channeling his inner Richmond Valentine from the movie "Kingsman: The Secret Service". Or maybe Kevin Spacey from House Of Cards. OK, bad example. Well, Clemson, here's what you got waiting for you!





That's right! No shut down means no White House staff which means no White House kitchen staff to cook for the Clemson team! So you could say that this is a House Of Carbs! And by the way this is what happens when the country is run by the less sophisticated – they actually enjoyed it! Either their standards are incredibly low or they haven't had a decent meal in months! What is Clemson feeding them?






Wow, how our standards have fallen as a society. Really he's the kind of guy who would replace the White House kitchen with a McDonalds and Burger King just because he could. And he's also fat and has no taste. And by the way let's show that picture of Trump with the spread.




First off why is Trump like so proud of this? He's feeding a championship football team garbage fast food that you can buy at the Flying J off the interstate. And second, why is he doing jazz hands? Ah, never mind, I have the answer! Just look at what Abe Lincoln is doing in the background!




By the way you're wondering how much this spread costs, well…





Yeah so he spent $860 on fucking fast food. Really there were no other restaurants around? I mean you don't own one that's literally 5 miles from where you live? That wouldn't work? Oh fuck it. I give up sometimes. And by the way here's how much of a flaming narcissist Trump is. Not only did he pay for the food, he also said it was all food he likes, and he didn't even get the quantities right!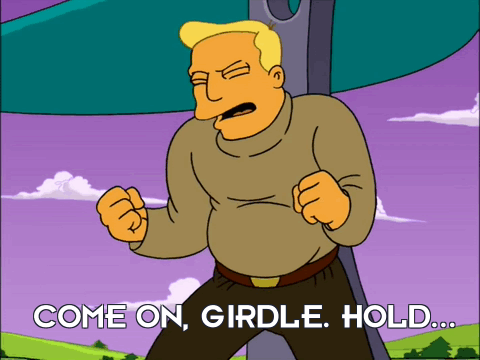 [div style="padding: 20px; background-color: #ffffff; border-radius: 10px; box-shadow: 0px 2px 4px 1px #aaa;"][div style="font-family: arial, helvetica; font-weight: bold; border-bottom: 1px dotted #999; padding-bottom: 8px;"]
[font size="8"]Devin Nunes

[br] [/font] [br]

From: Idiots #4-4

Melissa J. from Grand Junction, Colorado, writes:

"I love the Idiots! I can't wait until you come back to Denver. But my question is why are conservatives so bad with coming up with names for things?"

Well that is a great question, and we don't have an answer for that. But we can recall that time when Devin Nunes had a secret society that was literally called "Secret Society".

So the chairman of the House Intelligence Committee, and guy whose Windows logon password is most likely "password", Devin Nunes (R-Nutjob) has also been extremely prolific this week. The story goes that he authored a memo. Yes, a memo that he and Russian bots everywhere claim could bring down the entire democratic party. These people are fucking nuts if they think they can get away with this and not have it be considered an act of war. Because it very well could be an act of war!






Yes… WTF lol. You claim to have evidence to a "secret society" that calls itself a "secret society"? Really, Devin? You don't make your internet password as "password", do you? We should just call this Memogate. Or how I learned to stop worrying and love Russia. Even Fox News is pissed off at this, and you don't want to piss them off!






Yeah when Fox News and republicans fight, you can watch on the sidelines but don't get too comfortable! And I love how they're just being out in the open about this. Yeah we're going after a Secret Society that calls itself Secret Society. Hey guys, you ever get the impression that the phrase "secret society" implies that they might, I don't know, work in secret? I'm just guessing!






Yeah wait a minute, don't think we're letting you get away with this one, smart guy! You know Trump interviewing Mueller is going to be the Tom Brady's hand of political psych-out moves. I mean come on there's no way he could have won that game if his hand was injured! But you know the underlying irony in all of this? The party that's calling the left "anti-police" is doing everything it can to discredit the actual police!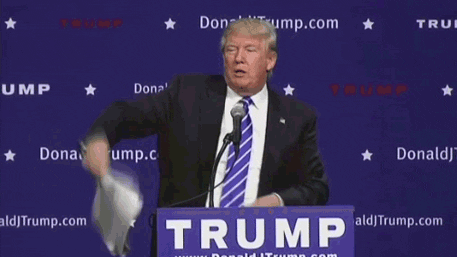 [div style="padding: 20px; background-color: #ffffff; border-radius: 10px; box-shadow: 0px 2px 4px 1px #aaa;"][div style="font-family: arial, helvetica; font-weight: bold; border-bottom: 1px dotted #999; padding-bottom: 8px;"]
[font size="8"]Alex Jones

[br] [/font] [br]

From: Idiots #3-14

Jacob C. from Spokane, Washington writes:

"I think Donald Trump gets stupider every year."

That's not a question, Jacob! But we do remember that we might have an explanation for that. Or not.

Man, do I really have to talk about Infowars this week? Ah…. I don't want to. Make me. Fine. It takes one to know one! But mom! OK fine. We have to talk about Infowars this week because if you thought his theories about NASA holding child slave colonies on Mars, or that the "deep state" (whatever that is) is creating AI bots that will eat your soul are crazy, wait until you see what this guy has cooked up for this week!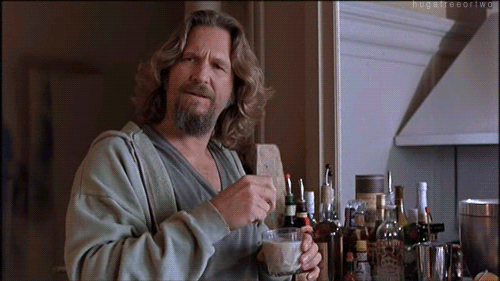 That's right! Donald Trump isn't stupid! The Deep State is putting drugs in his Diet Cokes! Really, you can't make this shit up. I love how he's like "Oh and this is information that could kill you". Oh and by the way Alex, talking to "people, even multiple ones" does not include the voices in your head, you got that? Oh and it gets weirder:






Of course he had to get Roger Stone involved in this. Because, why not? Oh and then his own theory is debunked by Trump's actions – his lack of energy is due to his extremely poor diet:






[div style="padding: 20px; background-color: #ffffff; border-radius: 10px; box-shadow: 0px 2px 4px 1px #aaa;"][div style="font-family: arial, helvetica; font-weight: bold; border-bottom: 1px dotted #999; padding-bottom: 8px;"]
[font size="8"]We're All Gonna Die

[br] [/font] [br]

From: Idiots #6-7

Wes A. from Fallbrook, California writes:

"Hey Top 10, help me settle a bet with a friend. Living on one of the biggest fault lines in the world, which is more likely to kill us all – a tropical storm or a giant earthquake?"

Well, Wes, we don't really have a definitive answer, but let's just say that a little from column A, a little from column B.

Hey everyone guess what? We're all gonna die! Yeah the sooner we accept that, the better. If you're not from California, allow me to school you in on a little state secret – we're all gonna die. Yes, I know that I already said that! Thank you sir! And the way that everybody is going to die, at least what we were all told when we were kids - the worst thing we had to worry about showing up in our schools wasn't a nutcase with a semi automatic rifle. No sir. It was supposed to be an earthquake measuring 9.5 on the richter scale. The proverbial "big one" as its' called. Hey kids, I really hope everyone is having a great day today! Now we all have to hide under our desks in case a giant earthquake that could kill us all comes along! Ah, those were the days! And I mean come on have you not seen Spiderman: Homecoming? If a building falls on you, hiding under a desk isn't going to do shit! Well now there's another big one that is headed its' way. Yeah that's what she said.






Oh calm down! We're not gonna die just yet!!! So just how bad could this mega storm get? You know Houston has hurricanes, Kansas has tornadoes, California, we do storms and natural disasters way better! We've got torrential rains, mudslides, fires and possible earthquakes to worry about!







Hey! Haven't you kids ever seen a storm that could kill a whole lot of us? Yes I'm channeling my inner Stan Lee on this one. And you know what? While my state has been busy preparing for "The Big One" we're certainly underprepared for what's going to come when the great storm hits.






No we're still not gonna die! At least not yet. But this thing could have the potential to be a million times worse than a polar vortex and an even worse trail of devastation than the proverbial "big one". Although at least on the flipside, California is finally getting some much needed water! Which will help with that "poor forest management" that President LardAss is accusing us of!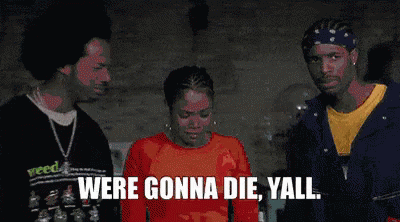 [div style="padding: 20px; background-color: #ffffff; border-radius: 10px; box-shadow: 0px 2px 4px 1px #aaa;"][div style="font-family: arial, helvetica; font-weight: bold; border-bottom: 1px dotted #999; padding-bottom: 8px;"]
[font size="8"]Top 10 Investigates: Foxconn WTF?

[br] [/font]
[br]

From: Idiots #5-19

Shelia F. from Madison, Wisconsin writes:

"Whatever happened to that deal that would have brought a Foxconn plant to rural Wisconsin?"

Well, like all things that Trump has had a deal in, they went up in smoke. And here's how that happened!

Hey Orlando, it's time to investigate beyond the headlines. This is Top 10 Investigates!



Last year, speaker of the house Paul Ryan and president Donald Trump made a deal with the state of Wisconsin to bring the extremely controversial electronics conglomerate Foxconn to Ryan's home state of Wisconsin. The deal that Trump was touting was not exactly met with a warm welcome, and now things seem to be getting much worse. Apparently the deal has also been about as shady as you can expect, with things like this happening .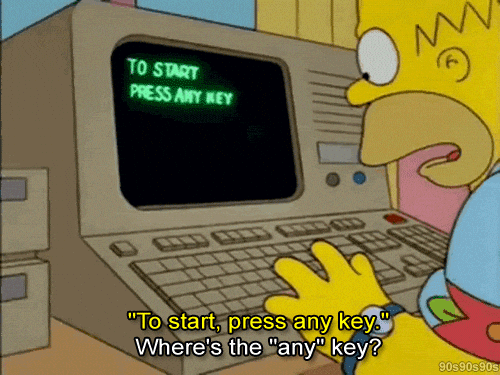 People generally associate Foxconn with Apple and all the horrors coming out of their Chinese factory in Shenzhen, and you rightfully should be horrified that they want to bring that here to the US. Especially when the deal made to bring Foxconn here was done with a dirty dealer.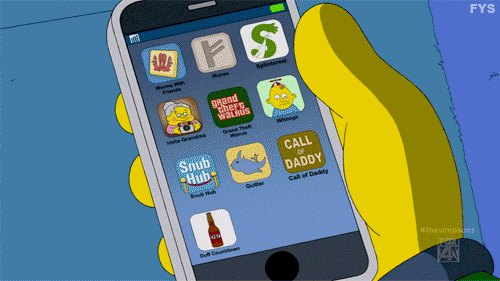 Don't worry, we won't. But if you work for Foxconn you should realize that if you do the math, those jobs really don't pay that much and they won't really make a dent in Foxconn's profits. Really, that's what happens when you deal with a dirty dealer. But here's where it could quite possibly get ugly – not that it hasn't happened already.






So… $10 billion to build an LCD manufacturing facility for 13,000 employees, if you do the math, is barely a fraction of the cost of building this thing. And they might not even hire American workers. That makes both Foxconn and Trump dirty dealers. So are they or are they not hiring workers from out of the United States?






Of course they did! They won't flat out admit that they are going to hire Chinese workers over American or they'd risk the deal entirely. And it doesn't take the guy who wrote "The Art Of The Deal" to tell you how bad this idea is, is it? Well…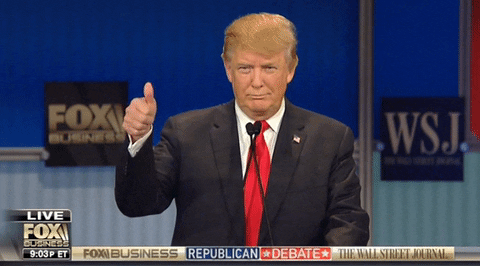 That's it for Top 10 Investigates. Good day.




[div style="padding: 20px; background-color: #ffffff; border-radius: 10px; box-shadow: 0px 2px 4px 1px #aaa;"][div style="font-family: arial, helvetica; font-weight: bold; border-bottom: 1px dotted #999; padding-bottom: 8px;"]
[font size="8"]Holy Shit: Worshipping The Gun

[br] [/font] [br]

Hey everyone, here's a brand new, unaired Holy Shit segment that we shot and scrapped at the last minute, that was originally supposed to air in Idiots #10-14. Enjoy!

Gather around my fair brothers and sisters! It's time to take a seat in the pew and pass the collection plate, for the Holy Church Of The Top 10 has convened and it's time to remind you that the holiest among us are the most full of:




My fair congregation! You know we spend a lot of time on this program talking about idol worship – and mainly real idols like GAWD and JAYSUS! But what about false idol worship? And what happens when one takes the worship of their false idol way too far? I Of course speak of their false idol – the gun! And what happens when you take gun worship to the next level? That's right – you literally worship the gun you carry. I will repeat that – you literally worship the gun you carry. But there is a literal church that worships the gun. Yes, you heard that correctly! There is a literal church that worships the gun. I thought these guys didn't like worshipping false idols! But apparently with this crowd, the rules don't matter and logic and reason have been thrown out the window!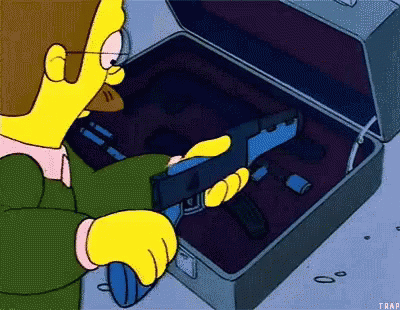 Now that is a thing that exists! And yes, why am I not surprised that they also worship the unholy, ungodly Dark One? I of course speak of a man so disgusting and depraved that his name dare not be spoken in my church!!! So why are they doing this you might ask? Where is this all heading? Well it's all heading toward WAR! But it's a war that only they are fighting! Because no one wants this, and I am certain the good LAWRD JAYSUS wouldn't want this either! But yes they're taking things to the literal and proverbial next level.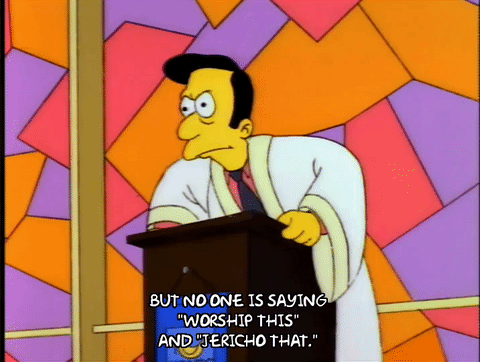 Now maybe gun worship isn't a thing for you! Maybe you want to still worship your GAWD of choice and still protect yourself while you pray! Well, North Carolina has a solution for you! That's right – you can now take your guns in church. Why wait a minute – didn't the Holy Prophet Carlin predict this one several years ago? Let's go to the clip!



Well that's foretelling! So Brother George predicted this over 20 years ago and now it's coming true! I mean think of the possibilities when one brings their firearms into church!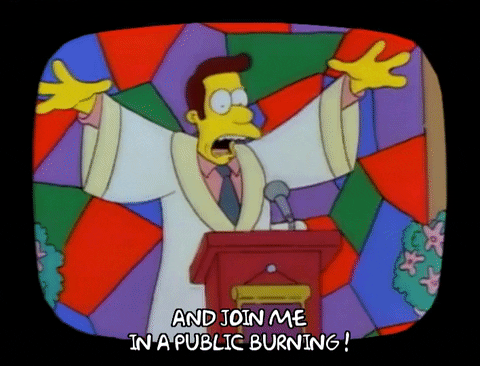 No I don't think we need to resort to that yet. But in the land of "shoot first, ask questions later", they aim to do just that! Ha, see what I did there? Well now maybe you don't want to worship the gun literally, but you should be aware that gun worship is becoming a problem. So much that it could become a dominant religion in southern states. Is this a mutating virus that needs to be stopped before it gets worse? You bet! And a whole lot of people are going to die from this insanity!





Yes, and that thing happens to be lots and lots of guns! Go ahead, worship your gun, but don't turn your back on the LAWRD or JAYSUS! Mass has ended, may you go in peace! That's it this week for:





[div style="padding: 20px; background-color: #ffffff; border-radius: 10px; box-shadow: 0px 2px 4px 1px #aaa;"][div style="font-family: arial, helvetica; font-weight: bold; border-bottom: 1px dotted #999; padding-bottom: 8px;"]
[font size="8"]This Fucking Guy: Nithanyanda

[br] [/font] [br]

Hey everyone! Double secret bonus round! We've got a special treat for you: an unaired This Fucking Guy that got bumped from Edition #10-13! Enjoy!




This week's This Fucking Guy is self-professed Hindu "godman" Nithyananda. Now look, we give Christianity a particularly hard time on this program because they listen to self-professed "god men" and televangelists who think they're above the law, like Pat Robertson or the Crouch family. Well, we're here to tell you that – shocker - *EVERY* religion has people like this. Now me, not knowing much about the Hindu religion, had to do a bit of research. So the Hindu religion has people who are called "godman", and they're essentially cult leaders. They're charming, charismatic, and sell you a whole lot of bullshit not directly relating to the religion that they are involved in. Which brings us to our subject this week – this fucking guy Nithyananda. Think of like the craziest cult you could possibly be involved in, then add a dash of James Bond villainy to the mix, and you get Nithyananda. Here's more about this fucking guy.






I know, right? Now here's the thing before we get sued – we're not here to make fun of anyone's religion. But really – fuck this fucking guy. And I don't know if you saw that tidbit in this last story but the guy bought an island and is trying to setup his own nation. Yes that's right. And he's got followers. This is where the James Bond villain aspect of the story comes into play, and I bet M:I-6 is working on this story as we speak. So how was this guy able to defect from being on India's most wanted list? Well that's difficult to explain.





Seriously if you're paying actual money to go to this guy's island, I have some Fyre Festival cheese sandwiches to sell you! Oh and by the way if you think Nithyananda is the only godman who's abusing his power and treating Indian women like shit, guess what? He's not the only one. In fact I want to see John Oliver do a segment on these guys, because they're fucking insane. They make our televangelists look like chumps by comparison. There's also this fucking guy – Shiva Shankar. Really it's stuff like this that makes me glad I'm not religious. It seems every one has their share of creeps and weidos.






Yeah good question! And these guys aren't alone – there's literally *HUNDREDS* of cases out there just like this. Like there's Godman Bapu – accused of rape. There's also Godman Asaram – also accused of rape. And then there's Godman Rahim – also in jail. And there's Godman Ramdev, who is wanted for $140 million for spreading false COVID claims. I could go on and on. But so far none have elevated themselves to the level of cartoon supervillainy that Nithyananda has. This is a guy who bought his own island from Ecuador and is setting up his own airport and currency. What could go wrong?





So if you bought a ticket to Nithyananda's private island, don't worry because it's not valid. And you probably just got conned too. That's Godman Nithyananda – this week's:





[div style="padding: 20px; background-color: #ffffff; border-radius: 10px; box-shadow: 0px 2px 4px 1px #aaa;"][div style="font-family: arial, helvetica; font-weight: bold; border-bottom: 1px dotted #999; padding-bottom: 8px;"]
[font size="8"]Conspiracy Corner: The Plandemic

[br] [/font] [br]

From: Idiots #8-18

Michael G. from Jackson Hole, Wyoming writes:

"Hey Top 10, I have some friends who won't take the vaccine and they're spouting some crazy conspiracy theories they heard online. Where did they get that information from?"

Well, Mike, you won't find those stories on CNN! You have to go underground for that kind of news, be sure to adjust your tin foil hat accordingly!




Gather around, boys and girls, ladies and gents, and our LGBT brothers and sisters! I don't want to leave anybody out. It's the segment where we dissect the latest in the world of batshit crazy, Conspiracy Corner! This week we are going to talk vaccines. Because as the talk of the COVID era is a vaccine that will hopefully kill this virus so we can all get back to the lives we had, the only way we are going to do that is with a vaccine. But with the vaccine already is coming a massive, worldwide disinformation campaign about what vaccines actually do. But thankfully social media websites like Facebook, Youtube, and Google are starting to crack down on misinformation regarding Coronavirus. But like a bad weed or a game of whack-a-mole, truly batshit crazy theories never die. They just spawn new legs and move somewhere else.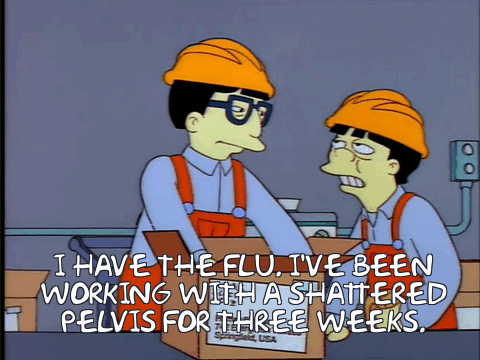 I don't really think that's how the virus spread but it does seem like that it could happen! The pandemic has spawned infodemic – and really just add anything with the word "demic" after it and it will be OK, kind of like when they added the word "quantum" to everything after Ant-Man. So now how does one go through the wormhole on anti-vaxxer thinking? Because like most things involving drugs, it's a long, strange trip to nowhere.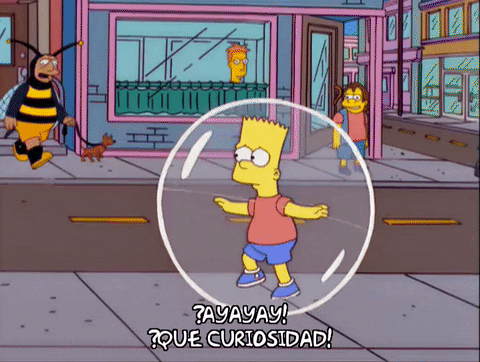 And that's probably the safest way to go out in public as long as Coronavirus and COVID-19 exist. Anti vaccination crusaders are a strange and certainly weird bunch indeed. Also, like most things involving social media in 2020, the scariest thing of all in the war on COVID-19? Disinformation! Yes, the bullshit is coming. And like coronavirus, the bullshit doesn't care what political party you belong to, or what your social or economic status is.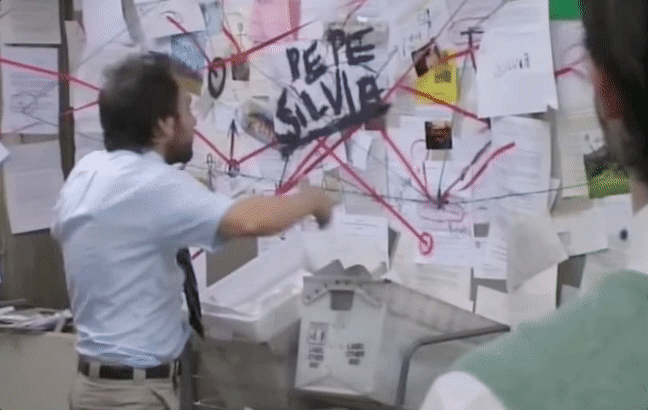 Well it certainly seems that way. So yeah the people responsible for splitting the democratic party and giving us Bernie Bros are coming for our vaccines! But even with its' super strict virus misinformation rules regarding COVID, the execs at Twitter are having a hard time swatting the Plandemic video. Even Roundup won't kill this thing completely. And like a bad weed it will keep popping up and will take a massive effort to kill it.







[div style="padding: 20px; background-color: #ffffff; border-radius: 10px; box-shadow: 0px 2px 4px 1px #aaa;"][div style="font-family: arial, helvetica; font-weight: bold; border-bottom: 1px dotted #999; padding-bottom: 8px;"]
[font size="8"]I Need A Drink

[br] [/font] [br]

From: Idiots #7-22

Ivonne R. from Henderson, Nevada writes:

"I love the Idiots! I can't wait to see you guys in Vegas again! Are you going to do that segment where you get really drunk and comment on the news?"

We appreciate the support! And you bet that we're going to do this segment again when we come to Vegas the next time! Here's a preview of that!

Hey everyone we're almost done for the year and I really need a drink!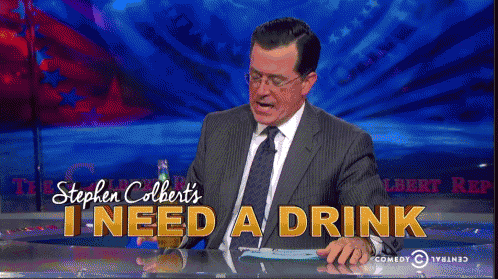 So of course you know by now that the idea of this segment is that we know never to mix politics and alcohol, and we need a break from all the insanity, and also inanity, that's going on in the world. And while we're imbibing, the idea is to talk about anything other than politics. This week – we're going to talk about a really traditional German holiday that goes back to the 14th century. And thanks to a movie that came out a few years ago, it's gaining traction. That holiday is called "Krampus". And thanks to the movie it's being celebrated all over the world. And since everything sounds more sinister in German, Krampusnacht, is now a thing. So tell me bartender, what goes well with Krampus? Egg nog with the blood of a sacrificial goat? Eh… I think I'll just take some regular egg nog thanks! And don't skimp on the brandy! What is Krampus? Let's start off with this story.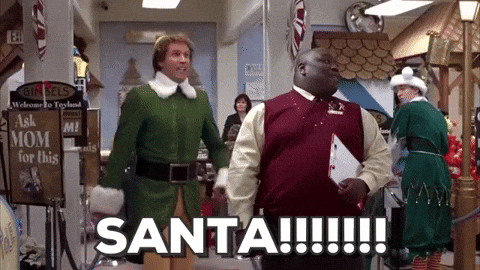 Well it's like Christmas, except everyone is watching horror movies, everyone's on the naughty list, and everyone is OK with that! And also if your December music soundtrack is missing some good old fashioned death metal, don't worry because Krampus has you covered! Come on, this is the holiday that has even the most hardcore death metal bands like Cannibal Corpse singing some good old fashioned holly jolly Christmas magic!






Mmm that's some good egg nog there, Steve! Steve is my bartender and he's been the bartender since we started doing this segment. Well if we extrapolate this, this means that Krampus is a lump of coal in your stocking. But since everyone who is celebrating the holiday, is doing so voluntarily, do we even really need that naughty list? And if you want to celebrate Krampus there's celebrations all over the world now!






Chug! Chug! Chug! Basically, think of Krampus as Christmas, but celebrated by the Addams Family and the Collins family from Dark Shadows. You still got your holly jollys and your ho ho hos, only they're carefully balanced out with some demons and monsters, Annabelles and Chuckys. It's part the holiday you know and love, and part horror show. But if you're going to celebrate, just don't do it the way the Austrians do. It's meant to bring, um… joy (?) to people, not scare the children!








[div style="padding: 20px; background-color: #ffffff; border-radius: 10px; box-shadow: 0px 2px 4px 1px #aaa;"][div style="font-family: arial, helvetica; font-weight: bold; border-bottom: 1px dotted #999; padding-bottom: 8px;"]
[font size="8"]Deep State Diaries Episode 17: The FBI

[br] [/font] [br]

From: Idiots #5-17

Bryan O. from Norfolk, Virginia writes:

"Hey Top 10, so what are going to do for your next crazy tour?"

Well it's no secret that our ongoing series for the upcoming season 11 – launching on July 15th (it got moved back a week because of the holiday) – is going to be called "Red State Diaries" and will center around states that voted for Trump. And coming in 2022 – our 6 part "What's Up With Florida" docuseries that was originally scheduled for last year! Stay tuned for announcements!





It's time for episode 2 of Deep State Diaries. Yes we're touring the 24 branches and services that make up the United States government. Everything from the FBI to the IRS to the Pentagon to the CIA to the DPW to the DVA to parks and recreation and all branches and services in between. Of course if you're here you probably already know more about our government and how it works than your average Fox News loving Trump supporter does. So that's what this segment is going to address. We are going to do a deep dive into all that makes the United States the United States. Because we here at the Top 10 love to educate as well as entertain. Because we care.

[font size="6"]The FBI[/font]



We need some music for this one:



Yes, the truth is out there, folks! So this week we're heading out to Langley, Virignia to visit the organization known as the Federal Bureau of Investigations. THE FBI!!!!! Whew, that was very well timed, sound effects guy! But the FBI does more than just investigate extra terrestrial activity as their X-Files unit clearly shows. So what makes the FBI the FBI? Why are conservatives so afraid of the FBI and why do they constantly attack it? Of course they weren't. Because they don't exist! Damn Trump and his conspiracy theorist lunatic fanbase – you guys are intentionally wasting the FBI's time. You want to know what an actual FBI investigation looks like? Here's one.






Yeah probably. Getting involved with the FBI is no joke. And people make jokes and take pot shots at the FBI all the time. But one thing the FBI is investigating? The Catholic Church. Yes we've talked for quite a bit about the Catholic Church's egregious mishandling of abuse cases, but the FBI may be getting involved in one town.





Yeah there's no making fun of that so we won't try. Although there was that awesome episode of South Park a couple of weeks ago where the town gathered at the church every Sunday just so they could make fun of priests abusing kids. But getting back on topic, do you think you have what it takes to join the FBI? There's an app for that!





[font size="6"]Score Card [/font]

Overall importance: A
How Things Are Going: B
Likely hood To Survive: A+

Overall: A-

[font size="6"]Next Week [/font]

It's time to visit the organization that handles our mail and precious cargo, the United States Post Office, and do your best Newman impression here!


See you next week!


Credits

Host: Initech
Top 10 Conservative Idiots Recorded At: Observatory OC, Santa Ana, CA
Images: All images copyright belongs to respective copyright holders.
Videos: All videos copyright belongs to respective copyright holders
Articles: All article content copyright belongs to respective copyright holders
Writing: Top 10 Writing Department
Graphics: Top 10 Graphics Department
Research: Top 10 Research Department
Lighting & Stage Props: Top 10 Lighting Department
Legal: Top 10 Legal Department
Advertising: Top 10 Advertising Department
HR: Top 10 Human Resources Department
Initech's Wardrobe Provided By: JAB Inc.
Wheel Of Corruption By: Studio 1 Stage Props, Burbank, CA
Management: Initech Productions, CCC Management
Follow The Top 10 On Twitter at: @10Idiots
New! Follow The Holy Church Of The Top 10 On Twitter: @churchoftop10
Questions? Comments? Complaints? Hate mail? E-mail The Top 10 at: [email protected]



Initech Productions: Yes, We Got The Memo



0 replies, 627 views