Thu May 20, 2021, 05:00 PM
Top 10 Idiots (401 posts)
Top 10 Conservative Idiots #10-15: The Gang Creates The Gas Crisis Edition


Conservatives are a cult. And like all cults, they do not like anything that doesn't fall lockstep 100% in with their group speak. So when one of them has an independent thought, as we have witnessed with their backlash against Mitt Romney for deciding how dangerous Former Guy was, this is when that kind of thing is frowned upon. But this week – another member has dared to speak out against the cult, and that member is Liz Cheney. But we here at the Top 10 do get what Liz Cheney is saying. I mean does the GOP want to set a good example for America or do they want to be the party that smears poop on the walls of Congress? Well it does not seem like they're choosing to be the former. Oh no, my friends, they are choosing the latter. And it's not going to end well.






So yeah Liz Cheney had an independent thought and went against the MAGA cult that's slowly taking over Congress, then the world. It's like a pandemic – it starts with a few cases here and there and suddenly it erupts into a global problem! But fortunately the MAGA virus can be contained. The damage has been done though, the further the GOP tips toward the right, the worse it gets! At least Liz isn't going down without a fight!






Yeah so Liz Cheney has had an independent thought and it's not going to end well for them. Of course it's good to know where the conservatives' top priorities lie. Never mind that we're in a raging pandemic, there's a major recession because of said pandemic, mass shootings are at an all time high, or there's a self-inflicted gas crisis. Their priorities lie in – wait for it – cancel culture! Yay! And this is after they canceled Liz Cheney too!






Yeah so none of the important issues, just canceled and "woke" culture. If you ain't woke you're broke! I just made that up just now! But here's the thing – as conservatives are getting weirder and nuttier, not to mention ruder and cruder, it's good to know what they fear. They don't fear anything but outside opinions. So yeah just call them what they really are – a cult! And like any cult, they do not take kindly to outsiders.







[div style="padding: 20px; background-color: #ffffff; border-radius: 10px; box-shadow: 0px 2px 4px 1px #aaa;"][div style="font-family: arial, helvetica; font-weight: bold; border-bottom: 1px dotted #999; padding-bottom: 8px;"]
[font size="8"]The Gas Crisis

[br] [/font] [br]

You know sometimes I feel like we're living in a really fucked up episode of It's Always Sunny In Philadelphia. Can we get some music for this one? For the sake of this piece, let's call this episode "The Gang Creates The Gas Crisis".



Come on people, did we not learn a damn thing from last year? You know panic buying literally gets you nowhere. I mean we saw this when idiots were hoarding toilet paper and were unable to sell it on the black market and wound up taking losses on their investment. But here's the one thing they don't tell you about gas - gas is one commodity that has no resale value. You use it, it's gone. And if you hoard it in unsafe conditions, it's going to quite literally blow up in your face. But here's the thing about the latest gas crisis, or Gas Crisis 2021, is that it's all on the MAGA community's fearmongering. In fact they really created it themselves.






Yeah come on people! Don't panic buy! And especially don't panic buy a finite, natural resource like oil that is highly volatile and also highly flammable! In fact the panic buying was so intense that it actually prompted the US Product Safety Commission to put out this tweet. Can we show that?


Link to tweet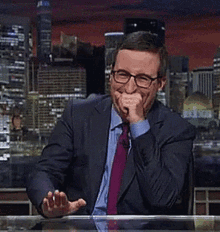 That happened! So if you're keeping score at home, in 2021 so far, we've had a raging pandemic, an energy crisis, and now a gas crisis. Come on!!!






Yeah so the gas crisis is over for now. But the damage has been done. Just like the raging pandemic, though, the gas crisis is going to come in waves! Coming this summer: just when you thought it was safe to go back to the pump… GAS CRISIS 2021 ELECTRIC BOOGALOO DIE HARDER! Get ready for $10 gas and $100 gas bills everybody! Electric vehicles never looked better, have they? Cue the fearmongering music because things are gonna get ugly!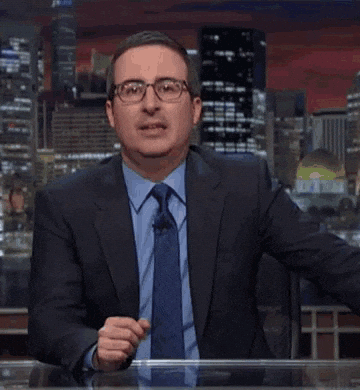 Yeah so cool, extreme panic buying, conservative fear mongering , and general stupidity, are going to create an even worse gas crisis this summer! You know I have been saying that the next large scake terror attack in the US is going to be a cyber one, because we had a president who didn't give a shit about cyber security. This was but a mere sneak preview of what that could look like. But while the pipelines are back on and the fuel is flowing again, expect things to get much worse!







[div style="padding: 20px; background-color: #ffffff; border-radius: 10px; box-shadow: 0px 2px 4px 1px #aaa;"][div style="font-family: arial, helvetica; font-weight: bold; border-bottom: 1px dotted #999; padding-bottom: 8px;"]
[font size="8"]Riot Deniers

[br] [/font] [br]

We've said it before and we've said it again – we were all horrified by the events of January 6th, but for us, it's been the gift that keeps on giving. We're approaching our 5th anniversary of the Top 10 this December, but the Capitol Riots are going to be giving us material for probably the next 5 years because of everything that's going on. But what's really scary is that the new trend among conservatives is that they are downplaying the events of January 6th. And that the Capitol Riot was just a "harmless tourist visit". Yeah never mind the poop smeared on the walls, the makeshift gallows, and the thousands of people screaming that they wanted to hang the vice president, it was a harmless tourist visit! Oh and the people arrested are being "abused".






Oh boo fucking hoo! They tried to overthrow the government and used the Capitol building as a toilet and looted the place for selfies. They're no better than ISIS or Al Qaeda, and they don't deserve fair treatment. In the words of our former first lady – I really don't care, do U? But now that most of the dust has been settled, conservatives are turning the spin cycle up way past 11. And let the whining commence!






I'm sorry… what part of a "normal tourist visit" involves attempted murder and smearing poop on the walls? I remember as a kid visiting Congress when my parents took me to DC, I don't remember doing any of those things. Oh yeah that's because even as a kid I was more civilized than those dolts! And by the way – the actual footage of the riot nearly contradicts everything being said here. All of the right wing in Congress should be forced to watch this and own up to their terrible behavior.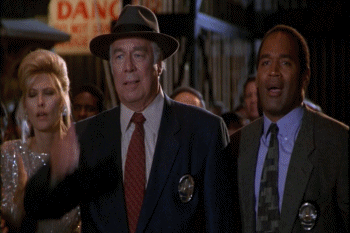 But the bad thing is the MAGA wing of the party may be permanently infused with the GOP, and if you try to separate them, it will result in a big, oily mess that will be impossible to clean up. And of course one of our favorite drones, Lindsay Graham (R-obviously) is warning that if Trump fans break off and start their own party, that it won't end well for the GOP. So the sad thing is even though the latter group is utterly despicable, we may be stuck with them for a while.







[div style="padding: 20px; background-color: #ffffff; border-radius: 10px; box-shadow: 0px 2px 4px 1px #aaa;"][div style="font-family: arial, helvetica; font-weight: bold; border-bottom: 1px dotted #999; padding-bottom: 8px;"]
[font size="8"]Marjorie Greene

[br] [/font] [br]

Marjorie Greene, or as she shall be referred to from here on out by my new favorite nickname for her, Honey Cuckoo, doesn't know when to shut up. And really let's think about this – in literally any other job, if Ms. Greene had exhibited the kind of behavior that she's shown toward her Congressional colleagues, she would have been shitcanned before the first day is over. So why is she still allowed to be such a boorish, loathesome person who nobody wants to be around? Well not only is that standard operating procedure among the few people left who still support Trump, AKA Former Guy, it's pretty unforgivable. But never mind, it's just Margie putting on her tough guy persona. But in terms of TV characters, think of Marjorie Greene akin to Jimbo Jones or Nelson Muntz from the Simpsons. She's a schoolyard bully who hasn't really moved on from the playground.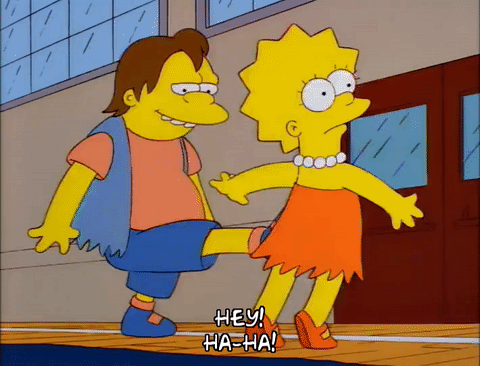 You know maybe it's just me, and I am just throwing this out there, but if you listen to Infowars and believe that Antifa is actually a thing, then you probably shouldn't be allowed anywhere near the government. Just saying! Oh and if you think this is an isolated incident, you are wrong, this is actually a pattern of insane behavior represented by Ms. Greene. It seems she really has a thing for AOC and it's most definitely not that kind of thing.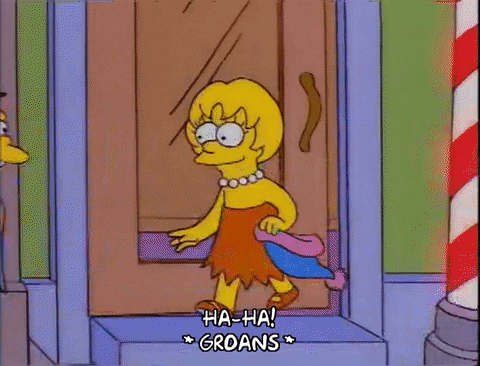 Oh Margie, when are you going to learn that there's no such thing as take backs on the internet? Once you say something, that thing can come back to haunt you! But we think Margie should definitely put down the pipe and back away from the Infowars hate sphere. Because that shit will rot your brain, though her brain may be rotted beyond repair. Again, that's standard operating procedure for most of the MAGA crowd anyways, it's the kind of mind that Trump attracts.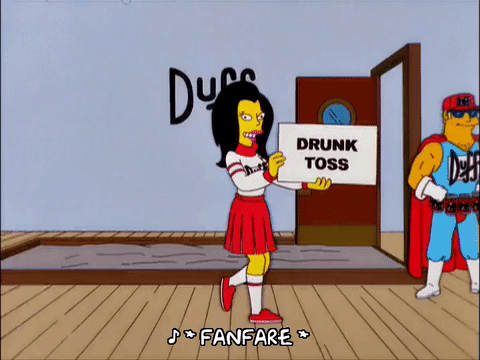 Now come on really, GOP, is this the kind of image you want to present from here on out – is the image of a drunk getting tossed from a bar? That kind of behavior? No, that's not the image that anybody really wants. But Marjorie Greene is kind of steering the party that way, though that is also the behavior exhibited by Former Guy. Now we here at the Top 10 love to show you that actions have consequences, and this is a perfect example! Now where's Nelson when you need him?





[div style="padding: 20px; background-color: #ffffff; border-radius: 10px; box-shadow: 0px 2px 4px 1px #aaa;"][div style="font-family: arial, helvetica; font-weight: bold; border-bottom: 1px dotted #999; padding-bottom: 8px;"]
[font size="8"]Top 10 Investigates: Bitcoin Enviornment

[br] [/font] [br]

It's time to investigate beyond the headlines. This is Top 10 Investigates!



Last week, Tesla CEO Elon Musk stunned the Bitcoin and cryptocurrency community when he announced that Tesla would no longer be accepting Bitcoin as a form of payment because it was bad for the environment. But just what does that mean? How can an entire industry based on an electronic currency use fossil fuels to pollute the environment? Well a recent environmental impact study determined that the use of PCs designed specifically for coin mining have a carbon footprint that's equivalent to almost 2 million cars on the road every year. That's a lot to impact the environment. But here's exactly what Musk said about Bitcoin's impact on the environment.






So what's the solution? There's many being floated about in the Bitcoin community. One such solution is something called "Greencoin" which as you can imagine, combines everything you don't know about computers, with everything you don't know about economics, and now adds the added layer of everything you don't know about the environment. The idea of making bitcoins green depends on something called "proof of stake".






Well as you can imagine this news has had a profoundly negative impact on the major forms of cryptocurrency. That's right – with one statement, Elon Musk impacted billions of dollars in cryptocurrency – including his own Dogecoin – a currency that was mostly started based on joke internet memes. Hey wait, that's what we do here! But this is sending the markets into a freefall as they try to stabilize.






But the question is – is Bitcoin really as environmentally impactful as people have speculated? Well the answer is yes and no. it's no secret that mining computers utilize a lot of energy to keep them on and keep them running 24 hours a day. Solutions like using hydrogen based power have been talked about in countries like Canada. The fact of the matter is that some estimates speculate that Bitcoin uses less than 1% of the world's overall energy. Still a lot but not as much as feared.





That's it for Top 10 Investigates. Good day.




[div style="padding: 20px; background-color: #ffffff; border-radius: 10px; box-shadow: 0px 2px 4px 1px #aaa;"][div style="font-family: arial, helvetica; font-weight: bold; border-bottom: 1px dotted #999; padding-bottom: 8px;"]
[font size="8"]Holy Shit

[br] [/font] [br]

Gather around my fair brothers and sisters! It's time to take a seat in the pew and pass the collection plate, for the Holy Church Of The Top 10 has convened and it's time to remind you that the holiest among us are the most full of:




My fair congregation! You know I don't normally do this but I want to expand on a topic that we discussed last week. Because I feel like it needs expansion. It seems that our brothers and sisters on the right are once again taking the LAWRD's name in vain! That's something that we here at the Holy Church Of The Top 10 do not tolerate! But it's becoming a problem and I expect it to get that much worse. I mean think of the crazy and think of the ego it must take to call oneself a prophet. And you're not really a prophet. You're just a crazy guy with a few followers and a megaphone. But see? According to them we are currently engaged in spiritual warfare of the highest variety. And this is only among people who think this way. So how far does it go? Well it goes all the way to the president! And I don't mean by the current administration. I mean by the former guy. Yes, that guy.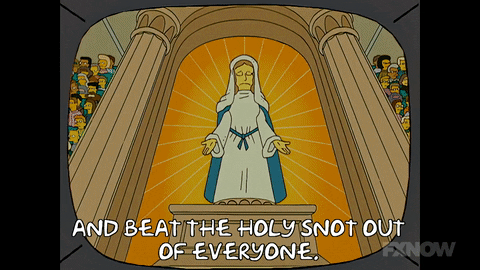 Now that's the religion of those who worship the Dark One! Yes, of course I am referring to him but not by name. I of course speak of a man who is so foul, so repulsive, so ungodly that his name shall not be spoken in my church that was once the leader of the Free World! But even the so called Prophets of the unholy Dark One are raging spiritual warfare among… themselves! Even they can't agree on what is right and what is holy!






Now here's the thing – if you call yourself a prophet, you must trust the plan! But what is the plan? I mean what is their plan to worship the almighty and bring about mankind's salvation? Well let's put it this way – it's the exact opposite of what the good LAWRD JAYSUS would want! In fact they are telling their flocks that the ungodly Dark One is the one that rightfully won the election! That's right – that's their so-called "plan".






Yes, look at the floor. Keep staring at GAWD's floor! But here's the thing – last week I said that the "prophets" do not like to be questioned! And that remains true. But what do you do if your prophecies don't turn out the way you had planned? Just keep pushing back the plan! Yes it was January 20th, then it was February, then March, and now it might as well be next year! But don't overlook the danger of those calling themselves "prophets", they know not of what they speak of!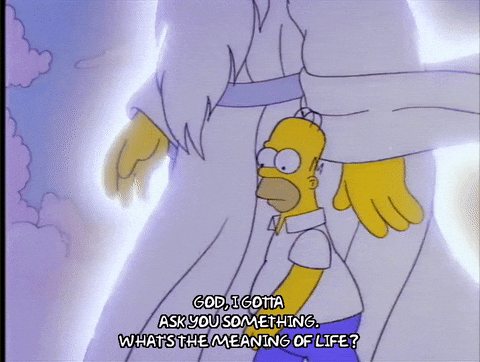 So yes they may speak of prophetic visions, but their prophecies are really just false, which makes them false prophets. And we know how the good LAWRD JAYSUS feels about that! Mass has ended, may you go in peace! That's it this week for:





[div style="padding: 20px; background-color: #ffffff; border-radius: 10px; box-shadow: 0px 2px 4px 1px #aaa;"][div style="font-family: arial, helvetica; font-weight: bold; border-bottom: 1px dotted #999; padding-bottom: 8px;"]
[font size="8"]People Who Somehow Got Elected: Pete Ricketts

[br] [/font] [br]

Politicians at the state and local levels who are so toxic, you wonder how they're able to get away with the things they get away with. This is:




This week – Nebraska governor Pete Ricketts. In a time when mass shootings are at an all time high, and fear and paranoia among people who own guns is at an all time high, this is a toxic cocktail just waiting to erupt in a powder keg. The latest insanity is that gun nuts are urging their states to become a "sanctuary state for guns". In other words – a land where national gun laws can't overpower the local authorities, who might be much more relaxed on the subject. And this isn't just a problem unique to the city of Nebraska. It's becoming a national problem and officials should be very worried, at least competent ones should be. Nebraska is but merely a model of how this insane legislation from gun nuts is going to pan out.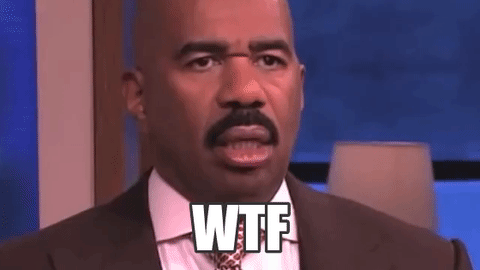 Seriously? Is this where we are at in 2021? There's equal paranoia among the people who think their guns are going to be taken away and the people who are afraid of being shot by them. But the scary thing is right now, it's the latter that is winning and not the former. With things like this, expect mass shootings to get that much worse. And as we said, Nebraska isn't an isolated incident here. In fact, his administration just proposed that a "2nd Amendment Preservation Act". Do we really need this? NO!



But this poses an interesting question and potential SCOTUS case down the road – can these radical ideas trump federal laws? Well it's funny that the people who don't believe in big government are the ones who want government to be as big as possible. Or they just flat out tell government to fuck off, as is the case here. And expect a lot more mass shootings in Nebraska once things start opening back up.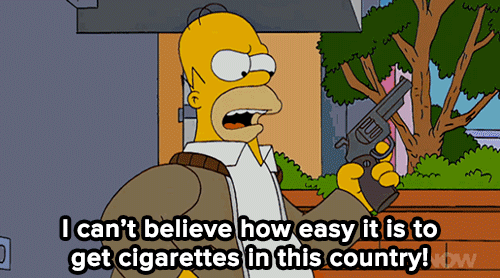 Now here's where gun nuts are getting creative. It's not enough that they're calling it "concealed carry", they've changed the terminology to "constitutional carry". But nonetheless, this is having a ripple effect in the Cornhusker State. Pete Ricketts it seems has made him some powerful allies and also some equally powerful enemies. Don't question the gun lobby or they will come after you.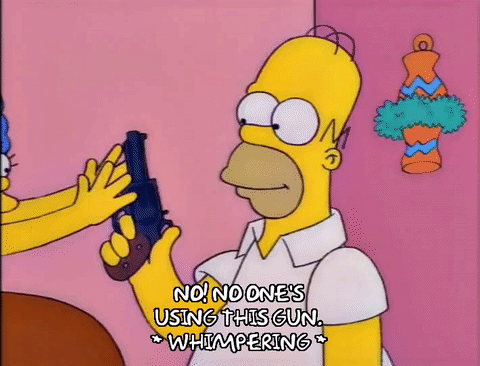 At least if the Biden administration has its' way! But as more and more gun nuts are telling the Biden Administration where they can stick it, this is posing a very tricky legal challenge. What would happen if enough gun nuts simply rewrote the definition of gun rights? Well it's something that could go all the way to the Supreme Court, and if it does, be afraid. Be very afraid. Because it's starting in Nebraska and the idea is spreading to other states like wildfire.






Giving gun rights more rights than people and possibly making our already dire gun situation in this country that much worse. That's Nebraska governor Pete Ricketts – yet another politician to add to the back catalog of:





[div style="padding: 20px; background-color: #ffffff; border-radius: 10px; box-shadow: 0px 2px 4px 1px #aaa;"][div style="font-family: arial, helvetica; font-weight: bold; border-bottom: 1px dotted #999; padding-bottom: 8px;"]
[font size="8"]Conspiracy Corner

[br] [/font] [br]




Welcome back to the segment that attempts to explain the unexplainable, Conspiracy Corner! We of course are coming to you live from our underground bunker deep within the New Mexico badlands – undisclosed location of course! Let me just adjust my tin foil hat for maximum government interference – they are trying to read our thoughts after all – ah there we go! This week we might have an actual conspiracy brewing! And it involves our old friends in Project Veritas. Yes, that conservative sting operation owned and operated by professional tool James O'Keefe may have finally stepped in it big time! How you may ask? By setting FBI agents up on wired dates, and the women recording them to say anything bad about Trump. Which would prove… absolutely nothing. They're allowed to have opinions too! Here's how that went down.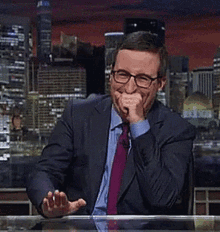 OK… now that I got that off of my chest, here's how ridiculously stupid of an organization Project Veritas is. Sure they may have got lucky attempting to expose anti-Trump bias in organizations like CNN, but that's expected. Now they're attempting to go after the big guys in the FBI. You can't spy on the spies, they know all of your dirty tricks! You're wearing a wire? They've probably got wires in places you haven't even thought of! And come on, all of their sting operations haven't really got anyone fired. They've just ended with "So what?".






So what if they had exposed anti-Trump bias? It's no secret that Trump had one of the lowest approval ratings since the office of the American president has existed. Except among his own fans where he had a 150% approval rating. Did I do that math right? Eh doesn't matter in this case. But the thing is that Project Veritas may have stepped in it big time. But think of it this way – imagine if the 3 Stooges ran an intelligence agency and you might have something vaguely resembling Project Veritas.






But here's the thing – what good does Project Veritas do as an organization? None. What are they trying to prove? Nothing. And who are they proving it to? Just the MAGA fanbase who use it as an excuse to get away with whatever they want. And that's exactly what these douchebags do. They are attempting to use anti-Trump bias as a way of riling up the base and claim that the other side is against conservatives by stifling free speech. Here's the real deal – nobody likes boorish jackasses, and that's exactly what Trump is! Do you get that, Project Veritas? And of course the smear artists would claim that people are smearing them back. Guess it takes one to know one?







[div style="padding: 20px; background-color: #ffffff; border-radius: 10px; box-shadow: 0px 2px 4px 1px #aaa;"][div style="font-family: arial, helvetica; font-weight: bold; border-bottom: 1px dotted #999; padding-bottom: 8px;"]
[font size="8"]I Need A Drink

[br] [/font] [br]

Hey everyone I don't know about you but I could really use a drink!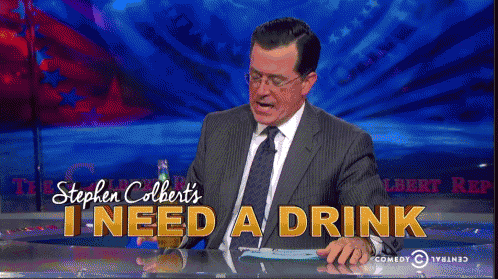 Of course you know that the idea behind this segment is that we have some drinks, and while we are drinking we discuss literally anything in the news as long as it doesn't relate to politics, and also COVID since we are still in a pandemic. This week we're going to discuss celebrity trolling. Look, don't do it. It won't end well for you. So tell me bartender, what goes well with a story about trolling? Troll juice? I mean really what's in that? Blue curacao and green food coloring? Um yeah no I will just stick with my regular Jack Daniels mixed with Jack Daniels. Well this week, not one but two trolls were in the news this week for very different reasons. I mean if you can't trust Chrissy Tiegan or Ellen DeGeneres, who can you trust in this wacky world in which we currently live? No one? I thought so.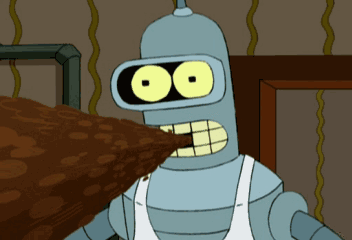 Holy shit!!! That is some seriously vicious trolling there. And that caused me to do my first spit take in all the times we've been doing this by the way. Apologies to the clean up crew. Anyway back to drinking, so yeah that happened. And of course we love to show you that actions have consequences, and of course Chrissy Teigan's actions have some series consequences. Of course I do dabble in cooking, and I had no idea that Mrs. Teigan, wife of John Legend, has a cooking line! Or had one.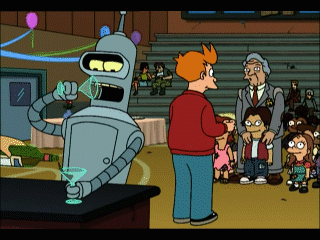 Ah thank you, I needed that! So yeah actions do have consequences and that's what we like to show you in this segment. But another celebrity who's been accused of vicious trolling is Ellen DeGeneres. Now you know that her talk show is ending this year. Wait, people still watch that show? But how could a show that emphasizes its' message of people being kind to each other devolve into such a toxic work environment? Well come on, have you been alive in 2021?






So Ellen of course denied the allegations of a hostile work environment. Of course that can happen when you employ hundreds of people and you don't know exactly what every single person you employ is doing. But how can a talk show whose motto and mantra is "Be Kind" be anything but kind? And like I keep saying if you can't trust Ellen DeGeneres or Chrissy Teigan, is there anyone out there who you can really trust? How about me? I get paid to drink on camera and you know my show is going to be fun!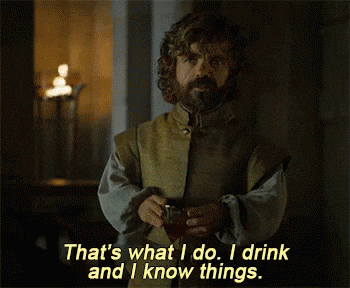 [div style="padding: 20px; background-color: #ffffff; border-radius: 10px; box-shadow: 0px 2px 4px 1px #aaa;"][div style="font-family: arial, helvetica; font-weight: bold; border-bottom: 1px dotted #999; padding-bottom: 8px;"]

[font size="8"]Stupidest State
[br] [/font] [br]

16 states will enter and only one state will become the new Top 10 Conservative Idiots Stupidest State!




Welcome welcome welcome!!! We are in the home stretch of this tournament here! It's time for the Stupidest State Final Four! We have all of the four corners of stupidity and insanity very well represented here! From the Batshit Conference, the only #1 seed in the entire tournament still left standing, they barely squeaked past a strong performance from Michigan, give it up for the #1 state, Georgia! Representing the Fiscal Irresponsibility Conference, you know them as the home of the casino and gambling industry, their first Final Four in state history, give it up for #3 Nevada! Representing the Gun Nut Conference, they have utterly destroyed the competition so far, give it up for #2 Texas! Finally a Cinderella Story! Representing the Family Values Conference, give it up for #4 Arkansas! All four of these teams are rested and ready to tangle! Let's go live to the floor in Phoenix for more!

[font size="4"]Flyover League Championship: Georgia Vs Nevada [/font]

[font size="2"]Georgia [/font]



The Peach State is a hot mess and they managed to squeak by Michigan last week for one reason – they are in a battle over NCAA athletes making endorsement deals and earning money. Oh the horror of an athlete actually getting paid for their work! So Brian Kemp, in his infinite wisdom – signed a bill allowing athletes to get paid for their work, but it has some huge caveats. A lot of which are very shockingly, but not surprisingly evil. And I thought conservatives hated wealth redistribution.






Yeah 75%! So yeah you can make money as an athlete but you just won't get to keep any of it! Oh and by the way in case you're wondering just what kind of criminal racket they're running in Georgia – it really is a criminal racket! In fact a Regent of the University of Georgia got busted on running a racketeering charge along with running a ponzi scheme. Are these the people who you really want in charge of wealth distribution?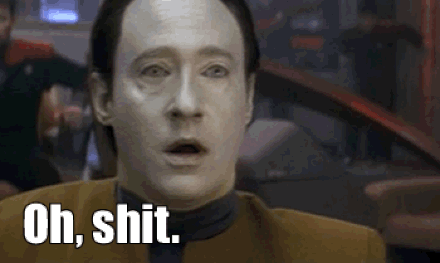 [font size="2"]Nevada [/font]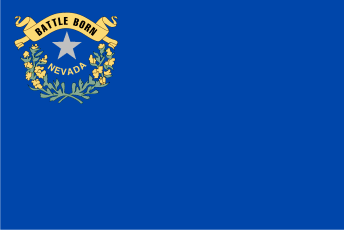 Last we checked in on the Silver State, they were still reeling from virus related shutdowns that affected most of the casino, gambling, and lodging industry, or about 95% of Nevada's tourism industry. But there is some good news and some light at the end of what's seeming like a very long tunnel – Burning Man is finally coming back! Yes that festival of debauchery in the desert has long been a staple of northern Nevada tourism and Reno really missed it last year. So much that it nearly broke the city. But now here's what is happening.






Yeah I wonder how exactly they are going to enforce this? Look we're all vying to go back to our old lives and for good reason. But there is some good news too on the horizon! Remember that high speed rail line between LA and Vegas that's been touted for years? Or as Fox News called it – "The Disneyland To Vegas" route? It's a go! So we can all hop on the party train next year! Well, maybe, hopefully!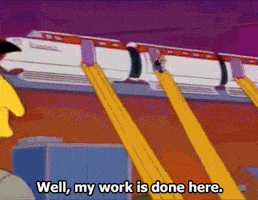 [font size="2"]And The Winner Is: [/font]

Not a contest! Georgia utterly routes Nevada! They are up by 27 with less than a minute to go, they are just showboating for the crowd. Georgia has the ball, it's in! They defeat Nevada by a score of 30 to win the Layover League! Final score: 91 – 61! That was a beatdown! Cut the net guys, you earned it!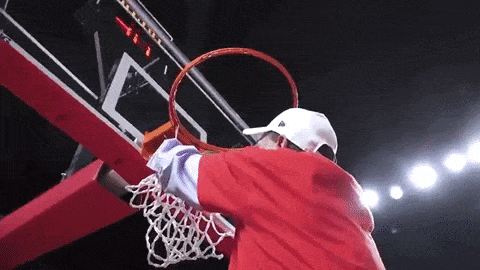 [font size="4"]Layover League Championship: Texas Vs Arkansas [/font]

[font size="2"]Texas [/font]



The Lone Star State isn't the king of the Gun Nut Conference for a reason! They may duke it out with their conference rivals in Florida, but this year Texas has literally every other state beat when it comes to guns. In the last one we mentioned that Texas has something like 10,000 pieces of pro-gun, NRA sponsored legislation in the works. But you know what else Texas has in droves? Neo Nazis! That's right – rural Texas is a hotbed of racism and white supremacy, but their rallies always attract a crowd!






Yeah where are those guys when you need them? And speaking of groups who you don't tell anybody that you belong to, Q Anon! Yes, just like Neo Nazis, the Q cult has a very strong hold in Texas, and they are growing in numbers. To the point where they are having their own convention, which is really just a way to funnel money into Sidney Powell's pockets! But still… you know how to give any group importance is to throw a convention! I'm a beer drinker, we have our own convention. Just saying!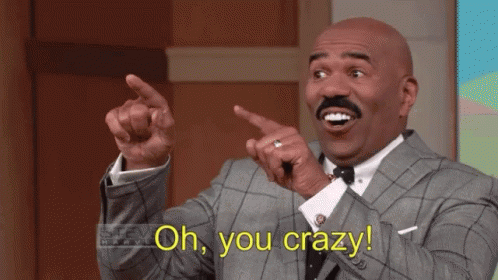 [font size="2"]Arkansas [/font]



The Arkansas Razorbacks aren't in their second Layover League championship for nothing. Their Family Values credentials are strong. In fact they really don't seem to give a shit that COVID is still ravaging the state, even one year into this thing. They're fully open and they don't care if you don't wear a mask or not. But as much as Arkansas seems intent on wooing the Family Values crowd, they also seem intent on upping Texas in their quest to kill as many people as possible! They also really hate vaccine passports, too!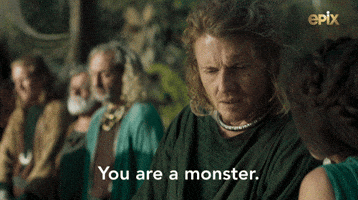 No but I'm sure this is how the zombie apocalypse starts. Goodbye everybody! It was nice knowing society while it lasted! And you know what else? Arkansas has become the latest state to declare itself a safe space for gun rights. Come on, you know we think this is one of the dumbest things conservatives have ever come up with. So yeah while they elect people in the name of abortion, these guys exhibit anything but the family values they champion.






[font size="2"]And The Winner Is: [/font]

Oh man this was a close one! Way closer than I thought! Arkansas was up with 3 minutes left, but then Texas came back with 9 unanswered points and 2 free throws. Arkansas has the ball with one minute left… they shoot, they miss! Texas has taken the Flyover League by 9 points! Final score: 88 – 79! Texas moves onto the championship to face Georgia! Wow, what a game!

[font size="4"]Next Week: [/font]

It's the Stupidest State Championships! We will be live from our Phoenix bubble with the game, the closing ceremonies, the presentation of the trophy, the locker room celebration, and most importantly that song that we all know and love! It's getting exciting, folks!!


See you next week for our season finale!


Credits

Host: Initech
Top 10 Conservative Idiots Recorded At: Observatory OC, Santa Ana, CA
Images: All images copyright belongs to respective copyright holders.
Videos: All videos copyright belongs to respective copyright holders
Articles: All article content copyright belongs to respective copyright holders
Writing: Top 10 Writing Department
Graphics: Top 10 Graphics Department
Research: Top 10 Research Department
Lighting & Stage Props: Top 10 Lighting Department
Legal: Top 10 Legal Department
Advertising: Top 10 Advertising Department
HR: Top 10 Human Resources Department
Initech's Wardrobe Provided By: JAB Inc.
Wheel Of Corruption By: Studio 1 Stage Props, Burbank, CA
Management: Initech Productions, CCC Management
Follow The Top 10 On Twitter at: @10Idiots
Follow The Holy Church Of The Top 10 On Twitter: @churchoftop10
Questions? Comments? Complaints? Hate mail? E-mail The Top 10 at: [email protected]



Initech Productions: Yes, We Got The Memo


1 replies, 526 views
Replies to this discussion thread
| | | | |
| --- | --- | --- | --- |
| 1 replies | Author | Time | Post |
| Top 10 Conservative Idiots #10-15: The Gang Creates The Gas Crisis Edition (Original post) | Top 10 Idiots | May 20 | OP |
| | malaise | May 20 | #1 |
---
Response to Top 10 Idiots (Original post)
Thu May 20, 2021, 05:23 PM
malaise (230,849 posts)
1. K & R
Right on time