Mon May 3, 2021, 09:57 PM
Celerity (19,692 posts)
Berkshire Hathaway's questionable performance and governance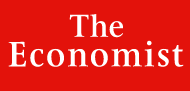 The world's most famous conglomerate will struggle to outlast its feted founder in its current form
https://www.economist.com/business/2021/05/02/berkshire-hathaways-questionable-performance-and-governance
THE ANNUAL shareholders' meeting of Berkshire Hathaway has been dubbed "Woodstock for capitalists", so large is the throng it usually attracts. For the second year running, though, thanks to covid-19, the groupies have been denied their close-up love-in with Warren Buffett. The event on May 1st was online only, with Mr Buffett joined on screen by his longtime sidekick and fellow nonagenarian, Charlie Munger—a headline act that makes the Rolling Stones look like striplings. Nevertheless, Warren and Charlie outdid Mick and Keith for stamina, taking more than three hours of questions, covering everything from Berkshire's first-quarter results, announced earlier that day, to the ways in which its subsidiaries do and don't resemble children. For Buffettologists, the highlight was an apparent slip of the tongue by Mr Munger: "Greg will keep the culture". The following day Mr Buffett, who had hitherto refused to publicly name an heir apparent, confirmed that the nod had gone to Greg Abel, the 58-year-old head of Berkshire's non-insurance operations.
Mr Buffett has long held the stage as the world's most celebrated investor, having turned a troubled textile firm purchased in the mid-1960s into a $630bn conglomerate spanning everything from railways and real estate to insurance and ice-cream parlours. Berkshire, which is essentially made up of two halves—a collection of owned or controlled businesses employing 360,000 people, and a $300bn portfolio of minority stakes in blue chips—has done long-term investors proud. Over the 56 years of Mr Buffett's stewardship its stock has enjoyed a compounded annual gain of 20%, double that of the S&P 500 index (including dividends).
Berkshire's more recent record looks less stellar, however—leaving some wondering if the company, like the Rolling Stones, is trading on its back catalogue, its greatest hits a thing of the distant past. That prompts another concern. At 90, Mr Buffett is still sharp and seemingly in good health. But no one lives forever. A change of front man, when it comes, will be a test of the endurance of Berkshire's unique culture and its quirky (some would say anachronistic) governance. It will also test whether the sprawling group can remain in one piece at a time when conglomerates are out of fashion. Berkshire has long enjoyed a sort of corporate exceptionalism, thanks to the halo over Mr Buffett. With disquiet growing over so-so returns, poor disclosure and more, that benefit of the doubt looks threatened.
You got the silver
Start with the financial performance. Operating profit—the number Mr Buffett urges shareholders to focus on—fell by 9% in 2020, to $22bn, after a flat 2019 (though it rebounded in the latest quarter, up 20% year on year). Berkshire's shares badly underperformed the S&P 500 index in both years. Over the past ten years, its per-share market value has handily beaten the index just twice, while lagging far behind it four times. In truth, Berkshire's performance relative to the S&P has been slipping for decades (see chart 1).
snip
1 replies, 633 views
Replies to this discussion thread
| | | | |
| --- | --- | --- | --- |
| 1 replies | Author | Time | Post |
| Berkshire Hathaway's questionable performance and governance (Original post) | Celerity | May 3 | OP |
| | OAITW r.2.0 | May 3 | #1 |
---
Response to Celerity (Original post)
Mon May 3, 2021, 10:27 PM
OAITW r.2.0 (9,048 posts)
1. Oh well....can't take it with you.
I wonder who has more capitalized wealth....Jimmy or Warren? Over the next 100 years ?