Thu Apr 29, 2021, 05:02 PM
Top 10 Idiots (391 posts)
Top 10 Conservative Idiots #10-12: Teenage Mutant Cyber Ninja Turtles Edition


The murder of George Floyd last year at the hands of police officer Derek Chauvin was one of those life-changing events. Everyone will remember where they were and it will cement itself in history. You may notice that we here at the Top 10 have largely been avoiding covering the trial of Officer Chauvin because it's one of those situations that you just can't make fun of. But now that the verdict has been reached – Chauvin is guilty as hell, the whole world is rejoicing because justice has finally been served and a message has been sent to crooked and out of control cops everywhere. And when I say the whole world is rejoicing – that is *EXCEPT* for conservatives. Everyone on the right side of things was as you can imagine, not happy about this one. Take Lindsay Graham for instance. Cue up the world's tiniest violin playing just for murderous police.






So for this instead of showing you all the news about Chauvin being guilty – because you probably knew that – we're instead showing you the conservatives' reaction to the verdict and how their idea of militaristic policing has come to a crashing halt. If you thought that Lindsay Graham was unapologetic, just wait until you see Tucker Carlson's reaction to this. No… no… turn off the Tucker reaction camera, we don't need that for this piece!






OK yeah… no, sorry, Tucker – the right people won and justice prevailed. You don't get to whitewash your way out of this one. Though this is the most alarming statistic about this whole thing – it's split the GOP right down the middle. That's right – 46% think the Chauvin verdict was wrong. So let's get this straight – they support the police one minute, then beat them to death with their own flag the next. This means that your conservative neighbor with a giant Blue Lives Matter flag flying from the back of his F-150 that's the size of his house probably is one of the 46%! Think about it!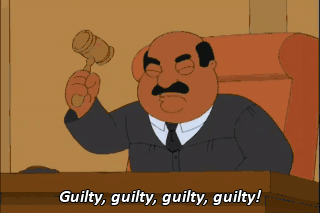 And by the way, Fox News wanted this. Riots were actually part of their plan. They saw how the shit really hit the fan last year and it was great for their ratings. They were actually anticipating more of this when the verdict was read. Honestly it could have gone either way. Cities were embracing for this. But when the actual verdict was finally read, we got the exact opposite of that! Thank god we can finally put this ugly chapter of American history behind us! At least for now!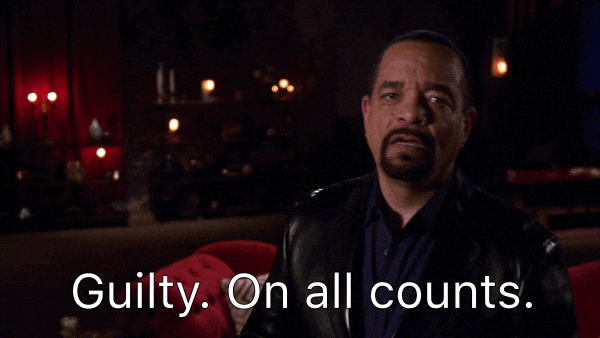 [div style="padding: 20px; background-color: #ffffff; border-radius: 10px; box-shadow: 0px 2px 4px 1px #aaa;"][div style="font-family: arial, helvetica; font-weight: bold; border-bottom: 1px dotted #999; padding-bottom: 8px;"]
[font size="8"]Marjorie Taylor Greene

[br] [/font] [br]

Just like the Capitol Riot, Marjorie Taylor Greene (Q – Batshit) is also the gift that keeps on giving. The latest thing concerns Alexandria Ocasio-Cortez's controversial Green New Deal. And the only reason why the Green New Deal is controversial is because republicans haven't read and/or analyzed it and are floating wild conspiracy theories about. Which is par for the course with these kooks. So gym owner Marjorie is attempting to look intelligent by actually announcing that she's going to read the Green New Deal and challenge AOC to a debate on it. And she made a big splash on Twitter announcing that… she's going to read something. And that is something that in the 5 years we've been doing this, something I never thought I would hear any conservative say! What? Conservatives let Fox News and AM radio do all their thinking for them!






And if you like that, Marjorie, there's plenty of books available at your local library! Which as you know is one of those socialist programs that you rail against! Seriously when I saw this story last week I could not stop laughing. Yes, Marjorie – we're laughing at you, not with you! Just in case you were wondering what kind of debate opponent Greene is, she's the kind of opponent who talks trash at the weigh-in and then proceeds to throw a massive pre-party destroying the hotel room, and then spends no time actually preparing for the event itself!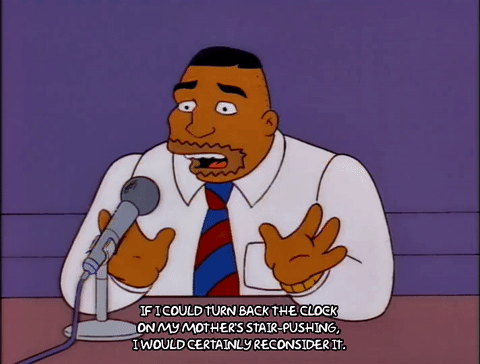 Society stripped her off committees for being a wife, Christian, business owner… now Marjorie Greene is out for… REVENGE!!!! By attempting to look intelligent. OK enough of that. But in case you're wondering why we even need a Green New Deal in the first place, just look at what's happening in my home state of California, where a drought is threatening to bring on a serious environmental disaster. And there's no vaccine that can bring us out of this one! This is going to be a fun fire season. Not!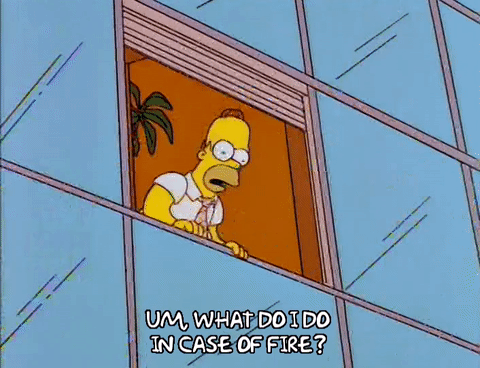 That's a good question and I don't want to be here to find out! But that said, we definitely need a new environmental program and we need one now. Did I say we need a new environmental program? We need *AN* environmental program. Because they previous guy had a freaking revolving door in the Agricultural and EPA departments that left us with no plan! So it's going to take a lot to actually have any sort of defense against the things Mother Nature is going to be throwing at us for ignoring climate change all these years. The pandemic was just the beginning!







[div style="padding: 20px; background-color: #ffffff; border-radius: 10px; box-shadow: 0px 2px 4px 1px #aaa;"][div style="font-family: arial, helvetica; font-weight: bold; border-bottom: 1px dotted #999; padding-bottom: 8px;"]
[font size="8"]Capitol Riots

[br] [/font] [br]

I've been saying the last few editions that while the events of January 6th were utterly horrifying beyond words, for us, it's the gift that keeps on giving. In fact there's so much batshit crazy that it's almost impossible to keep up with. But this might be one of my favorite stories that I've seen lately – it appears that white nationalist Nicholas Fuentes is on the No Fly List! I am loving this one so much. The guy is such a risk that he's been banned from just about every major social media platform and now he's been banned from airplanes! Here's the thing, Nick – if you want to play stupid games like enter the Capitol for an insurrection to protect a failed president who lost legally to a guy much better than he ever will be – you can expect to win stupid prizes! So yeah… cue up the world's tiniest violin!






Excuse me a minute… And then I love this story. OK look if you're going to complain about the COVID vaccine containing a tracking device, how about this – don't post on social media! Because if you do then the government can track your every move. Spoiler alert! But in this story – a couple went to the Capitol, bragged about it, then deleted their posts from Facebook after getting caught. Do I really need to explain? You trusted the last guy, you deserve what happens to you! Oh and did I mention that Florida Man was involved in this too? Shocker!






Dude… did he use the Tree Of Liberty as a toilet? Oh dear god… what is wrong with these people? I mean seriously! They can do all they want to us, at least we're housebroken! And you know here's another thing – why are there so many hardcore right wingers involved in Crossfit? Is Crossfit an exercise program or is it a GOP mind control outlet? But we may save that for another edition, but the more you dig into this thing the weirder, creepier, and stupider it gets!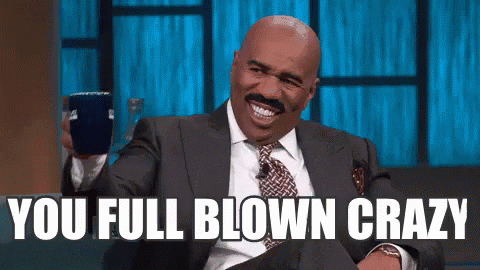 Now here's the thing – you might be asking how did this become such a clusterfuck? Well there's many theories. Yeah you could say that the Capitol Rioters had help from someone inside Congress – which they very well could have. Or it could be the Capitol Police were in on it, another likely scenario. But what we're finding is that this is the 9/11 scenario all over again. Hey people if there's intelligence warnings that something big is coming on the horizon, maybe I don't know, don't ignore them the next time? It's a tale as old as time!







[div style="padding: 20px; background-color: #ffffff; border-radius: 10px; box-shadow: 0px 2px 4px 1px #aaa;"][div style="font-family: arial, helvetica; font-weight: bold; border-bottom: 1px dotted #999; padding-bottom: 8px;"]
[font size="8"]Cyber Ninja


[br] [/font] [br]

OK look…. Look… it's been 3 months since Joseph R. Biden was inaugurated as the 46th president of the United States. Donald Trump is history. Let it go. But there's some people who just won't let it go no matter how much they hold their ears and go "LA LA LA LA LA LA LA!!!". But what's happening in Arizona right now is what one might call a "clusterfuck". So how did a firm that nobody ever hear of manage to slime its' way into yet another 2020 election recount? Well for one thing look at where it's taking place – Maricopa County, which was once ruled by Sheriff Joe Arpaio, a guy who's name is synonymous with crooked and corrupt cops everywhere. But what would you expect when your firm is called "Cyber Ninjas"? I mean come on, I would expect that as the name of a villainous corporation in a 10 year old's poorly drawn comic, not in a corporation that's trying to overthrow democracy!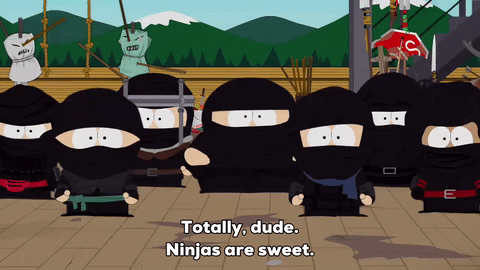 Except when they try to overthrow the democratically elected 46th president of the United States, who's already been certified and inaugurated! But really you got to do something about that name. Cyber Ninjas? Are we 10 years old? Is this Teenage Mutant Cyber Ninja Turtles? Heroes on the half shell… turtle power!! And yes the firm does have deep roots in the Q Anon movement as well as the Stop The Steal movement – both of which are run by crackpots.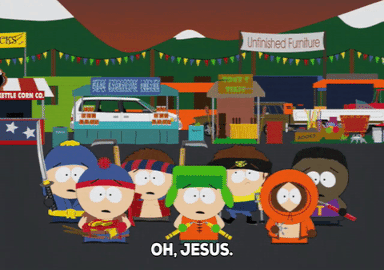 And Florida isn't the only state these kooks are targeting. There's also Michigan. But my big question is why does the media refer to these guys as "experts"? I can't imagine there's any actual certified professional auditors involved in this transaction. One thing we do expect is that this will get very messy despite that there's absolutely no basis in reality. But here's the thing – if you trust a ninja, expect that they will operate in the shadows. Much like Bane.





Now here's where it gets weird, and you knew that it was going to. This is marking a major shift in American politics. The far right has gone into the gutter and won't be coming out anytime soon. And the reason is because Trump rules both the moderate and extreme sides of the party with his unquestionable loyalty. So he may be gone from the political scene for now. But the damage has been done – Trump was pretty much the proverbial bull in the china shop.






[div style="padding: 20px; background-color: #ffffff; border-radius: 10px; box-shadow: 0px 2px 4px 1px #aaa;"][div style="font-family: arial, helvetica; font-weight: bold; border-bottom: 1px dotted #999; padding-bottom: 8px;"]
[font size="8"]Top 10 Investigates

[br] [/font] [br]

It's time to investigate beyond the headlines! This is Top 10 Investigates!



Hollywood has been duped by a lot of scammers and schemers lately and it's getting harder and harder to keep them all together. And nobody wants to be on the receiving end of a ponzi scheme, especially if you're starting out in the world of acting. Seeing as how actors typically have no money when they start out in this profession. But there's one scheme who managed to dupe hundreds to the tune of $690 million dollars. That's right - $690 million. And like all ponzi schemes, he got caught. That's the thing with get rich quick schemes – somebody is going to get hurt, and somebody is going to get caught. They may seem like a good idea at the time, but in the end, everybody gets screwed. Here's how this whole thing went down.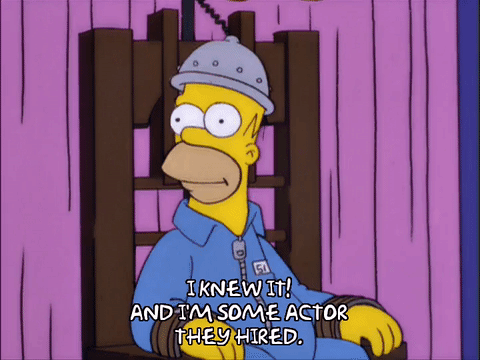 Yeah so he raised a whopping $690 million with $227 of it unaccounted for. Which is why you have to be careful out there. So how did this guy dupe so many and pocket so much money? Well he faked a capitol investment firm that bankrolled Hollywood productions and was enticing actors to donate to his "movie projects" on the cusp that they would be given parts in these movies. But in reality – the man had absolutely no licensing deals with any major properties. None.






Now you might be wondering how did a D-list Hollywood actor turn into an A-list movie agent like an Ari Gold for instance? Well he got caught attempting to impersonate some of the biggest names in the business including HBO and Netflix. And when you impersonate some major players in the game, the game will soon play you. What's even scarier? The scheme went on for 6 years before he was finally caught.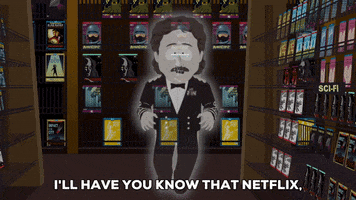 Except that they do, and Blockbuster only has one location left in the entire world. So how did 1inMM Capitol manage to dupe so many people? Well Horwitz had help – and even went as far as to dupe his college buddies into investing in his scheme. But every ponzi scheme has backers, and they also have enablers. But in doing so he may have made some very powerful enemies who could be used against him in the forthcoming trial.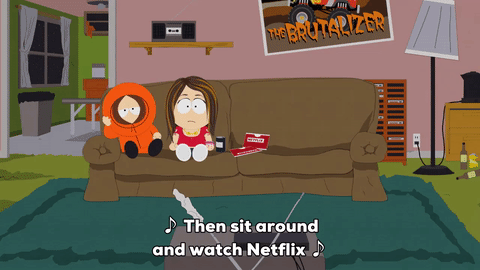 That's it this week for Top 10 Investigates. Good day.




[div style="padding: 20px; background-color: #ffffff; border-radius: 10px; box-shadow: 0px 2px 4px 1px #aaa;"][div style="font-family: arial, helvetica; font-weight: bold; border-bottom: 1px dotted #999; padding-bottom: 8px;"]
[font size="8"]Holy Shit

[br] [/font] [br]

Gather around my fair brothers and sisters! It's time to take a seat in the virtual pew and pass the VENMO collection plate, for the Holy Church Of The Top 10 has convened and it's time to remind you that the holiest among us are the most full of:




My fair congregation! It's so nice to be able to see you in person again! But while last week we ventured into ridiculous territory talking about the insanity that goes on in the Jim Bakker Show, this week we need to venture into more serious territory. Because it's not all fun and games here at the Holy Church Of The Top 10! We do need to broach serious subjects. And this week I do have to unfortunately bring up Former Guy. Yes, he is a man so disgusting, foul, and depraved that his name dare not be spoken in my church, or I will cast thee out! Now this week supporters of his are coming up with new strategies to get back in the game. And what better way to go than going full on racist with an extremely batshit crazy leader at that? Yes the religious right is going full America First, and you never, ever, under any circumstances go full America First!






Yes they're going full racist and that's never a good thing! Because I know for a fact that's not what the good LAWRD JAYSUS would want now is it? Well it most definitely isn't! And now guess what? There's nothing good that is going to come out of this and more innocent people will get duped out of their money when they least expect it! Of course when you give money to the unholy Dark One at this point, you should expect that they're going to pocket most of it!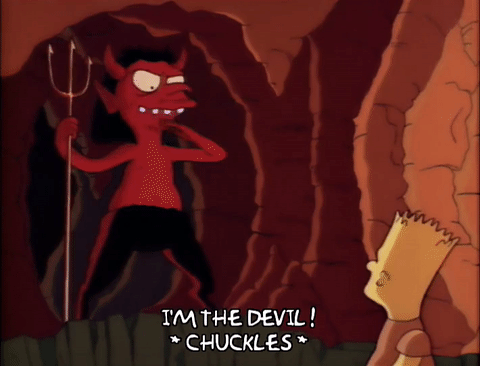 But I mean come on, do we really need more of this? Because the unholy Dark One's policies have worked out so well haven't they? I mean even Lynchburg, Tennessee – the holier than thou center of the Dark One and his "isms" have been trying to distance themselves from the toxic culture that he has brought on this country! So this entire think tank that they've come up with is both bogus and ridiculous at the same time!






Ah but see? We are! So even the holier-than-thou Liberty University is attempting to distance themselves from the unholy Dark One, though their resistance is futile! Yes they will fall back in line with the GOP just as soon as their masters tell them to! And by the way, if you want to know where this is going, all you have to do is look deep within their SOULS to find that their hearts are black with EVIL because they support someone so foul and horrible!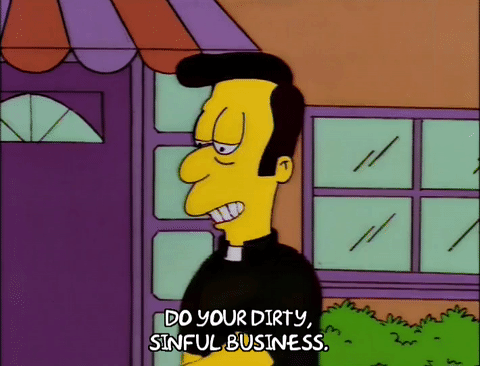 So beware my fair congregation! This new think tank supporting him most foul is not going to be a good thing, it's going to be a very bad thing because it will promote the craziest and worst of us! Mass has ended, may you go in peace! That's it this week for:





[div style="padding: 20px; background-color: #ffffff; border-radius: 10px; box-shadow: 0px 2px 4px 1px #aaa;"][div style="font-family: arial, helvetica; font-weight: bold; border-bottom: 1px dotted #999; padding-bottom: 8px;"]
[font size="8"]Beating A Dead Horse: Woke Disneyland

[br] [/font] [br]




I think this question needs to be asked. Is Disneyland getting more "Woke", or are you getting more racist? Here's the thing – we all know that Disneyland is becoming more socially relevant. Or as the kids and your creepy conservative uncle refer to it as "being woke". But if you even broach the subject of Disneyland finally making light of past dealings as "being woke" then it's not them, it's you! And if you're even going so far to complain that it's ruining the experience, then guess what? You're a racist! That's what one Disney fan is claiming in Orlando. But the one thing is that this guy got what was coming to him. And all it really takes is a quick Google search to realize that people who are doing the complaining about Disneyland being "Woke" are part of the problem. But again if you have to ask, it's not us, it's you, and we're laughing at you.






No shit! Pirates Of The Caribbean getting less rapey? The Log Jammin' ride removing references to Song Of The South? Yeah those are good things! Let me point something out for you keyboard warriors who are complaining about "woke" culture: things are changing and you're getting left out! If you don't want to live in the real world where actions have consequences? Stay at home and watch Fox News in the dark, that's your only option left!






So less racist people going to Disneyland? That's a good thing. Look, Disneyland is a 15 mile drive from my house but I will never understand the annual pass people. However, one thing I do understand is racists, at least I like to think I do! And less of them at Disneyland? That means that demand will decrease which means ticket prices will decrease! Yay, economics 101! And I love that Trump fans think that they have any sort of impact on the market. I will tell you as someone who has been monitoring boycotts the last 5 years: you don't.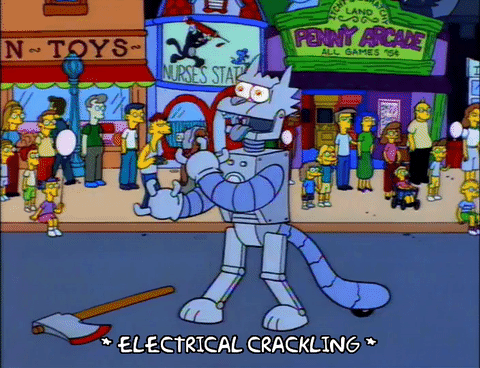 Yeah of course it's a mood killer! Look dude, here's the thing – and we cannot say this enough on this program – if you have to ask it's probably racist. But what we also cannot stress enough – if someone is considered to be "woke" as you guys put it, that means that they are simply fighting back against the bullshit! It's about time things start changing for the better, especially after how volatile the events of last year were! If you're complaining that "wokeness" is "ruining your mood" then guess what? You're part of the problem! But at least Walt Disney would have the right idea if he were alive today.







[div style="padding: 20px; background-color: #ffffff; border-radius: 10px; box-shadow: 0px 2px 4px 1px #aaa;"][div style="font-family: arial, helvetica; font-weight: bold; border-bottom: 1px dotted #999; padding-bottom: 8px;"]
[font size="8"]The Top 10 World Of Sports

[br] [/font] [br]


You know in all the time we've been doing the Top 10 we've never had a proper sports segment until now but there's a first time for everything. Welcome to the Top 10 World Of Sports! This week we're taking a look at what is being called an absolute disaster in the sports world and I am not talking about the 2020 Olympics, which is proving to be an actual disaster. But this concerns soccer, or football as it's called in the rest of the world. The Federal International Soccer League (FISA) proposed a new super league consisting of 12 teams. 6 from the British Premier League, 3 teams from Span's La Liga, and 3 teams from Italy's Serie A. Now picture this. The league is an utter disaster from the start. Think of it this way. Getting selected for this league is like winning a Mitsubishi Mirage. You get the thrill of winning a new car, but then you quickly realize that you just won a Mitsubishi Mirage, one of the cheapest and most problematic cars ever made! You'll spend more than the $13K MSRP in maintenance once everything is over. Yeah stay on target! Well here's what is going on.






Yeah so this was a pretty shitty situation to begin with. It seemed like a good idea at the time – put the best teams in all of the EU into one super league. From Serie A – you had Juventus, Inter Milan, and AC Milan. From La Liga, you had Barcelona, Real Madrid, and Atletico Madrid. And from the British Premier League you had Chelsea, Man City, Man United, Arsenal, Liverpool, and Tottenham Hotspur. So why was this league failed to begin with? Well here's how this complete clusterfuck of an idea totally unraveled at the seams.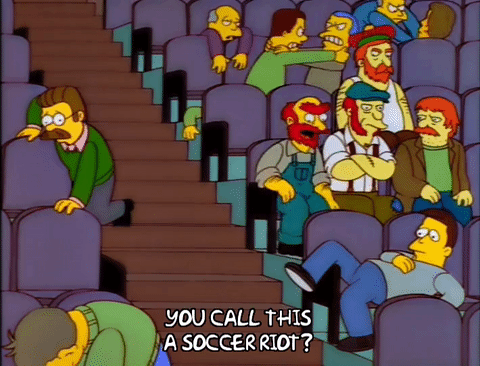 And the fans understandably were pissed. And again I compare this to the analogy of winning a Mitsubishi Mirage. It's great that you won a new car but this thing is so dirt cheap, who's going to pay for the maintenance? It's you! Yes, the owners are the ones who are benefitting from the Super League, the fans get no say in it. It's totally understandable. You're paying for that new Mitsubishi Mirage and you get the feeling like you're driving a golf cart.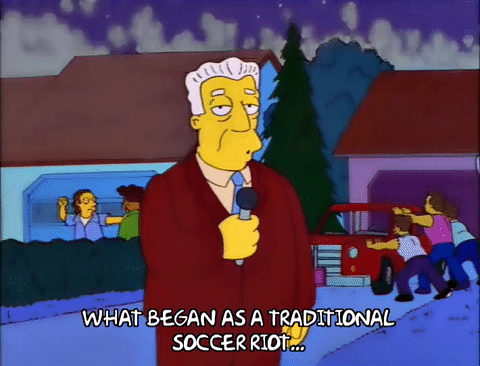 Anyway yeah it looks like the entire thing is the same thing that happened to my favorite teams – great product, horrible sales department, and even worse management! But any teams who participated in the Super League – don't think you will get to walk away from this cleanly! The UEFL is on to you and they are going to make sure you pay for this! Which will both please the fans and piss off the owners and it's not going to be pretty! Pass the popcorn!








[div style="padding: 20px; background-color: #ffffff; border-radius: 10px; box-shadow: 0px 2px 4px 1px #aaa;"][div style="font-family: arial, helvetica; font-weight: bold; border-bottom: 1px dotted #999; padding-bottom: 8px;"]
[font size="8"]People Are Dumb

[br] [/font] [br] BO

Hit it!



Of course you know by now that people are people, and people are dumb. I want to start with this absolutely batshit crazy story out of Kingston, Massachusetts. Look people, enough with the fucking gender reveal parties already! We get that you had a kid and you're excited to share it with the world, but this absolutely has to be said! Gender reveal parties are getting dumber and crazier. Like it's one thing to cut into a slice of cake to be pink or blue. It's another thing to set half the state on fire or crash your plane or even kill yourself revealing your baby's gender. The latest atrocity? This dad to be set off an explosive device that kills people to reveal your baby's gender. Well he an explosive device – with an illegal element used in explosives – to reveal their baby's gender in front of a group of guests, and well, as you might imagine this thing went very south very quickly. This is reaching whole new levels of stupid!






Yeah this kind of thing has got to stop, but we suspect people won't be satisfied until they've destroyed their entire state. Next up – we go to the far away country of Poland. Which is more than jokes about them manufacturing screen doors on a submarine or ejector seats on a helicopter. But I love this story because it's one of those things that is more than meets the eye. Yeah it's not really a transformer. But it's a breakfast sandwich or is it…. A MONSTER? AHHHHH!!!!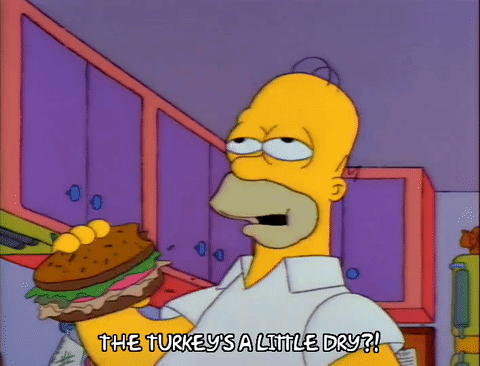 Now that's a monster! Next up – we have a rare People Are Dumb followup! Remember a few months ago when we reported on the Penis Man from Washington, DC that was spraying "Penis Man" on portable toilet stalls? Well he got caught! And now he's facing a very long (!) punishment for his dirty, dirty crimes! And yes if someone spray paints "penis man" on a toilet stall, someone else has to clean it up!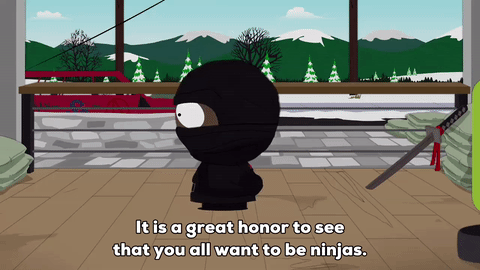 Next up – we of course go to the state of Florida which never fails to disappoint! And one thing about living in America's most penis-shaped state is that you have to drive over a lot of bridges. Well this guy in the city of Daytona channels his inner Blues Brothers or Dukes of Hazzard and literally jumps the bridge to the other side. Of course in Florida that sort of thing is actually a felony and this guy is now wanted by the police!






Finally this week – botox parties. I don't know who's the dumb one in this story so we will let you draw your own conclusions! I know these are a thing among women but really if you're going to host one of these parties, at least know that the guy giving you the shot knows what he's doing. There's that new thing called Google out there that you could use for this sort of thing. Also, make sure he's not showing up to the party drunk off his ass. Even worse – he's not a real doctor! There's multiple levels of stupid in this story!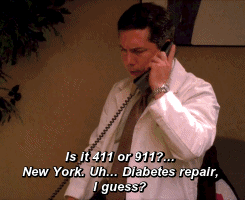 That's it this week for:




[div style="padding: 20px; background-color: #ffffff; border-radius: 10px; box-shadow: 0px 2px 4px 1px #aaa;"][div style="font-family: arial, helvetica; font-weight: bold; border-bottom: 1px dotted #999; padding-bottom: 8px;"]
[font size="8"]Stupidest State 2021 Round 2 Week 2

[br] [/font] [br]

16 states will enter and only one state will become the new Top 10 Conservative Idiots Stupidest State!




Welcome back to the Stupidest State tournament 2021! Last week Texas stunned a strong Idaho with a last minute 3 pointer to end the game and take the Gun Nut Conference! Now they are awaiting their opponent in the Family Values Conference! This week we have a perennial favorite – the #1 Indiana Hoosiers against the #4 Arkansas Razorbacks! Could a potential Cinderella story be in the works for Arkansas or will Indiana triumph and move on to the Final Four? Let's go to the floor in Phoenix for more exciting action, action, action! We only have four more rounds until we decide who the 2021 Stupidest State is going to be and the winner will take home the coveted DeLay Trophy!

[font size="4"]Family Values Conference Championship: #1 Indiana Vs #4 Arkansas [/font]

[font size="2"]Indiana [/font]



There's two types of family values. There's the innocent way of banning books because they might contain racist imagery. Which is why the right wing is going absolutely batshit insane over the "canceling" of Dr. Seuss. And then there's the kind of family values that we associate with here and have since the beginning of the Family Values. And that's what we define as reckless disregard of human life in favor of some hardcore old timey fire and brimstone religious values for an era that never really existed in the first place. This is more about the latter form of "family values". Which includes such evil legislation as this!






Now this could get really ugly especially if it goes to SCOTUS. Now you might be thinking "HEY! This could overturn Roe V Wade!!!!". Now I'm going to tell you – that is what we in the "biz" are referring to as a "long shot". Think of it like a #16 seed in the NCAA tournament making it to the Final Four – no way in hell is this happening! But then we got to talk about Indiana's controversial "abortion reversal bill" that could really do some damage!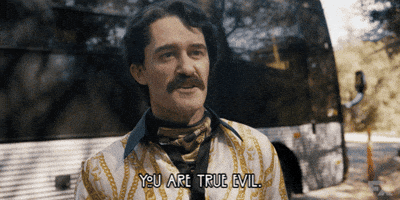 You want to reduce abortions? How about this: PROPER SEX EDUCATION! Of course this is coming from the party that thinks education should only exist for the wealthy. But there's even a third law coming from the Hoosier State that could, again, really do some damage to the anti-abortion movement! In fact this one concerns minors and whether or not they must get parental consent to have an abortion – this is a stunning level of evil, and we can only imagine how *THAT* conversation is going to go with the parents!






[font size="2"]Arkansas [/font]



So in Arkansas they are experiencing a family values crisis of their own that has nothing to do with abortion. Instead they are choosing to take on…. Transgender athletes! Yes, trans athletes are somehow a problem. But these laws that are emerging aren't just unique to the Razorback State. They're becoming a problem in a lot of conservative run states. Which is funny because this is a problem that affects literally 0.0000001% of the population yet somehow affects 99.9999999% of conservative republicans! We'll see how this one plays out as these rise up through the courts!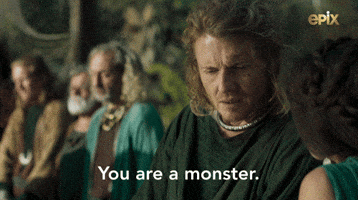 Hmmm… we may have to add Asa Hutchinson to the growing list of People Who Somehow Got Elected in the near future. But this isn't the only thing that is limiting trans people in Arkansas. And if you are somehow a trans person in Arkansas my advice to you is this: get the hell out now! Things are only going to get worse as crazier and stupider republicans get elected! So yeah shit like this is going to make things that much worse: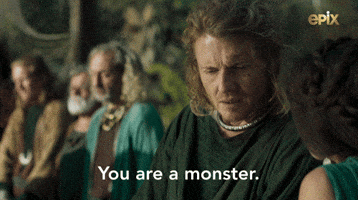 Oh and think you're exempt from hate? Well guess what? You're not! Because while hate crimes against everybody are on the rise, and Biden denounced hate crimes against Asian Americans, the Arkansas government seems to be ignoring them completely! But instead while they can't police thoughts – because that would be impossible, they are instead choosing to ban – wait for it – divisive concepts and if you actually read the bill, it is stunningly racist!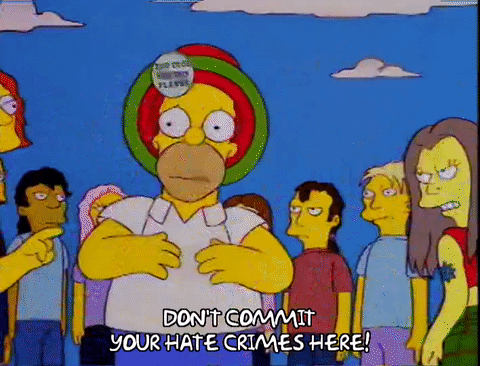 [font size="2"]And The Winner Is: [/font]

Ladies and gentlemen, we may have a Cinderella story brewing here… right now Arkansas has the ball and they lead by a score of 81 – 78… for 3! YES!!! Just 10 seconds left to go… ladies and gentlemen, the Razorbacks have knocked off the Hoosiers! They are celebrating on the court and they will be going to face Texas for the Layover League championship! Wow, what an upset! The fans are going crazy! Final score: 84 – 78!

[font size="4"]Next Week: [/font]

Now that the Flyover League championship has been set, it's time for the Layover League! Next week it's the Batshit Conference Finals - #1 Georgia takes on #4 Michigan! Who will advance and who will go home? Will Michigan stun the favorites and pull off an upset? Only one way to find out!



See you next week!


Credits

Host: Initech
Top 10 Conservative Idiots Recorded At: Observatory OC, Santa Ana, CA
Images: All images copyright belongs to respective copyright holders.
Videos: All videos copyright belongs to respective copyright holders
Articles: All article content copyright belongs to respective copyright holders
Writing: Top 10 Writing Department
Graphics: Top 10 Graphics Department
Research: Top 10 Research Department
Lighting & Stage Props: Top 10 Lighting Department
Legal: Top 10 Legal Department
Advertising: Top 10 Advertising Department
HR: Top 10 Human Resources Department
Initech's Wardrobe Provided By: JAB Inc.
Wheel Of Corruption By: Studio 1 Stage Props, Burbank, CA
Management: Initech Productions, CCC Management
Follow The Top 10 On Twitter at: @10Idiots
New! Follow The Holy Church Of The Top 10 On Twitter: @churchoftop10
Questions? Comments? Complaints? Hate mail? E-mail The Top 10 at: [email protected]



Initech Productions: Yes, We Got The Memo



2 replies, 576 views
Replies to this discussion thread
| | | | |
| --- | --- | --- | --- |
| 2 replies | Author | Time | Post |
| Top 10 Conservative Idiots #10-12: Teenage Mutant Cyber Ninja Turtles Edition (Original post) | Top 10 Idiots | Apr 29 | OP |
| | irisblue | Apr 30 | #1 |
| | malaise | Apr 30 | #2 |
---
Response to Top 10 Idiots (Original post)
Fri Apr 30, 2021, 09:12 AM
irisblue (25,686 posts)
1. bump
---
Response to Top 10 Idiots (Original post)
Fri Apr 30, 2021, 09:18 AM
malaise (228,760 posts)
2. Missed this yesterday